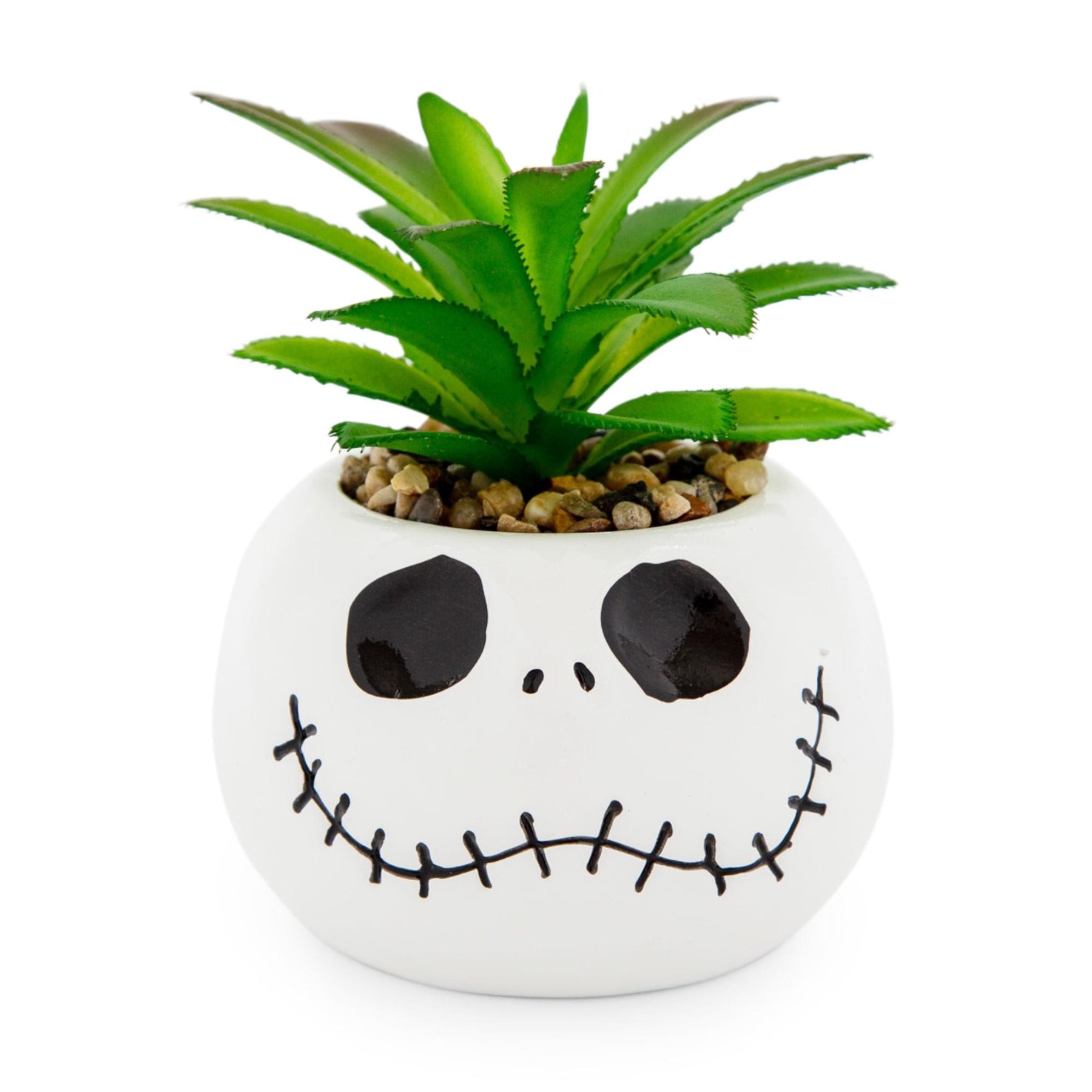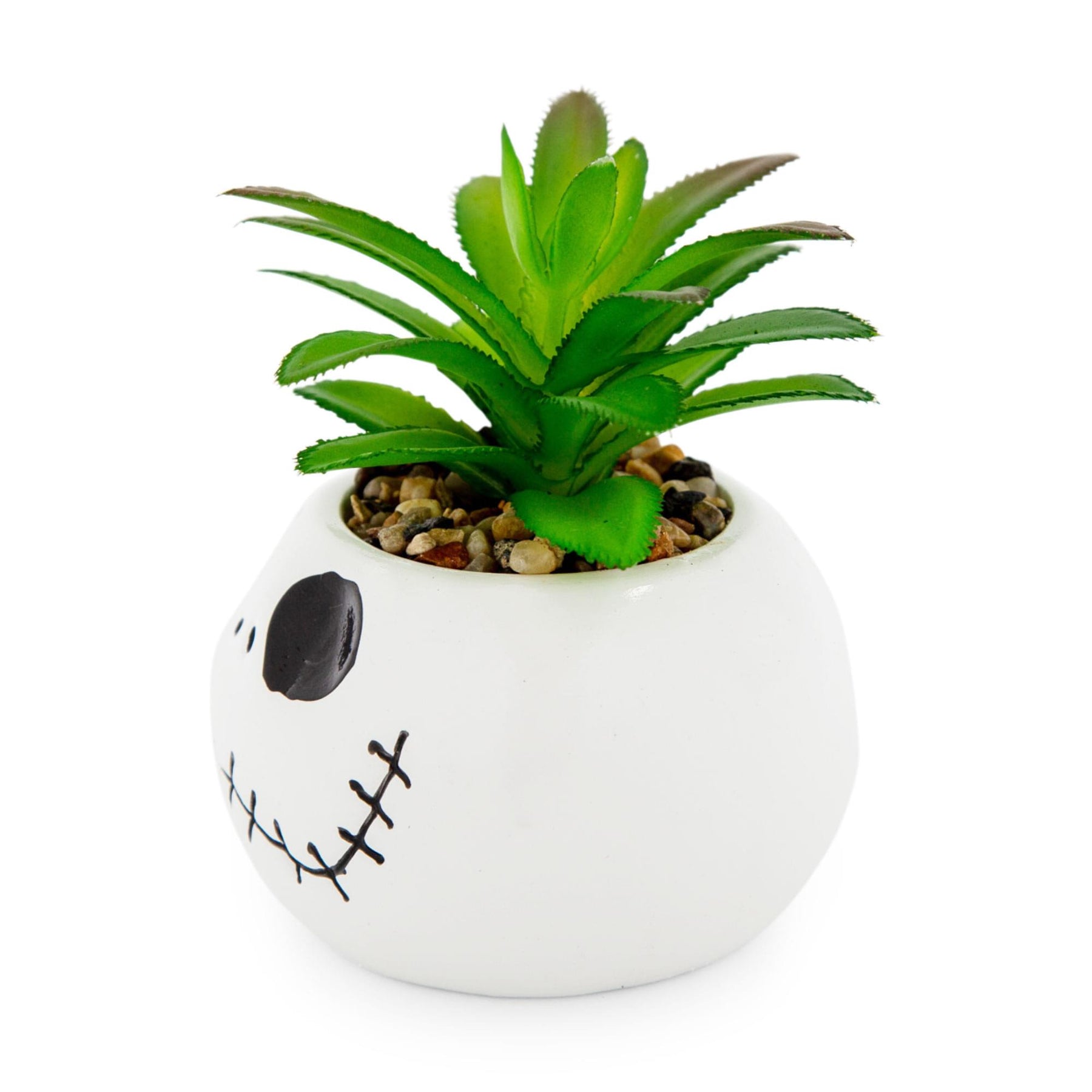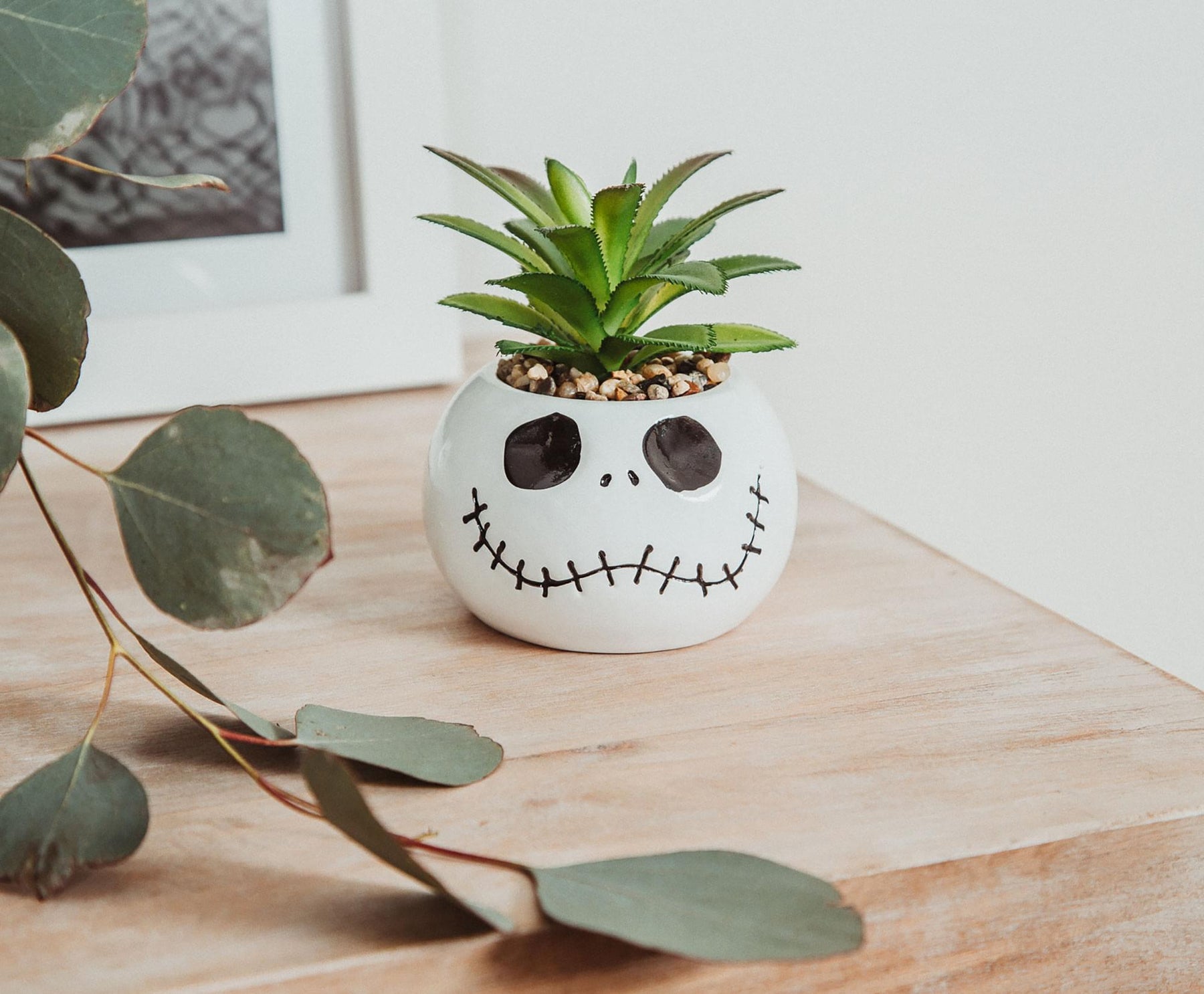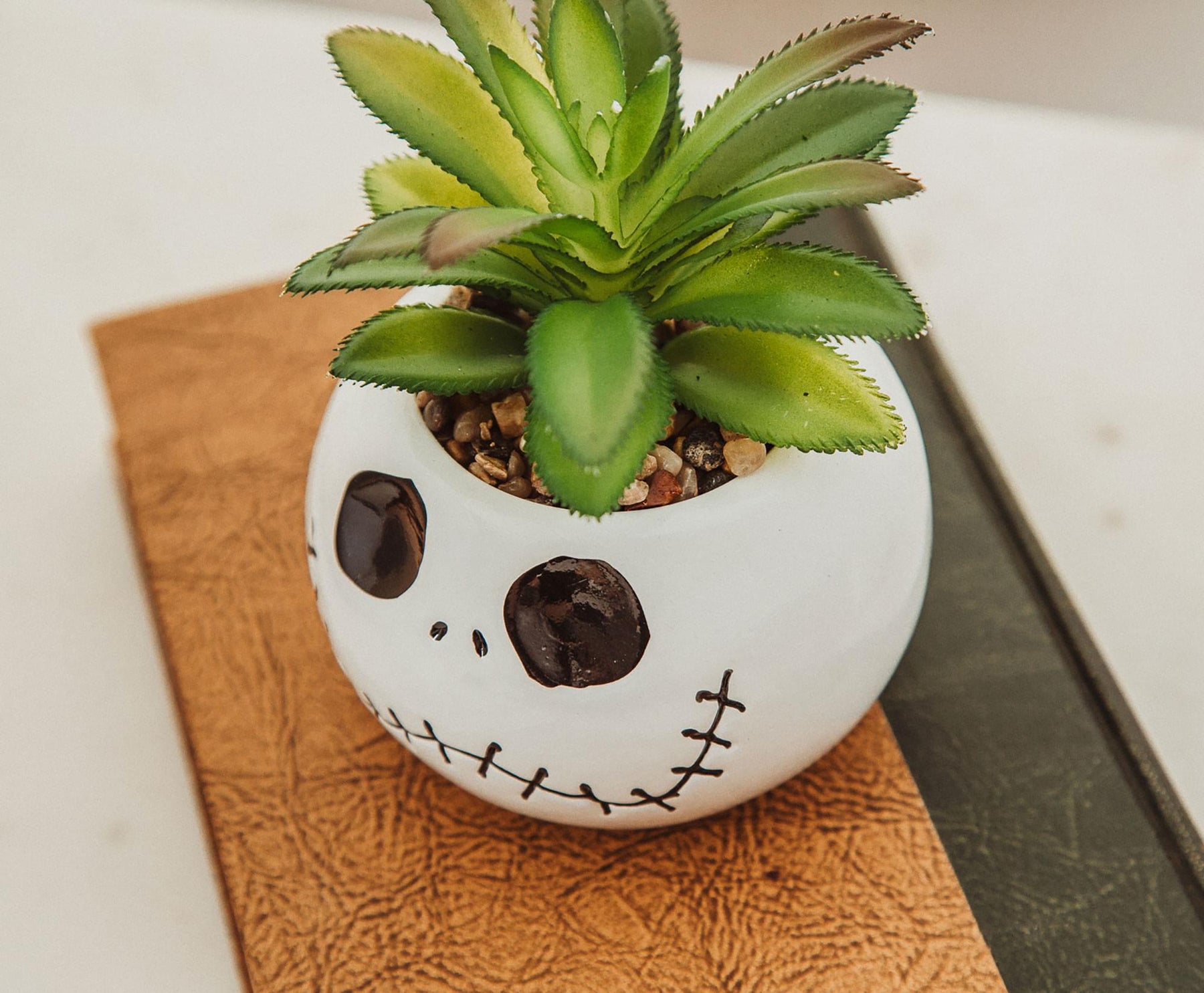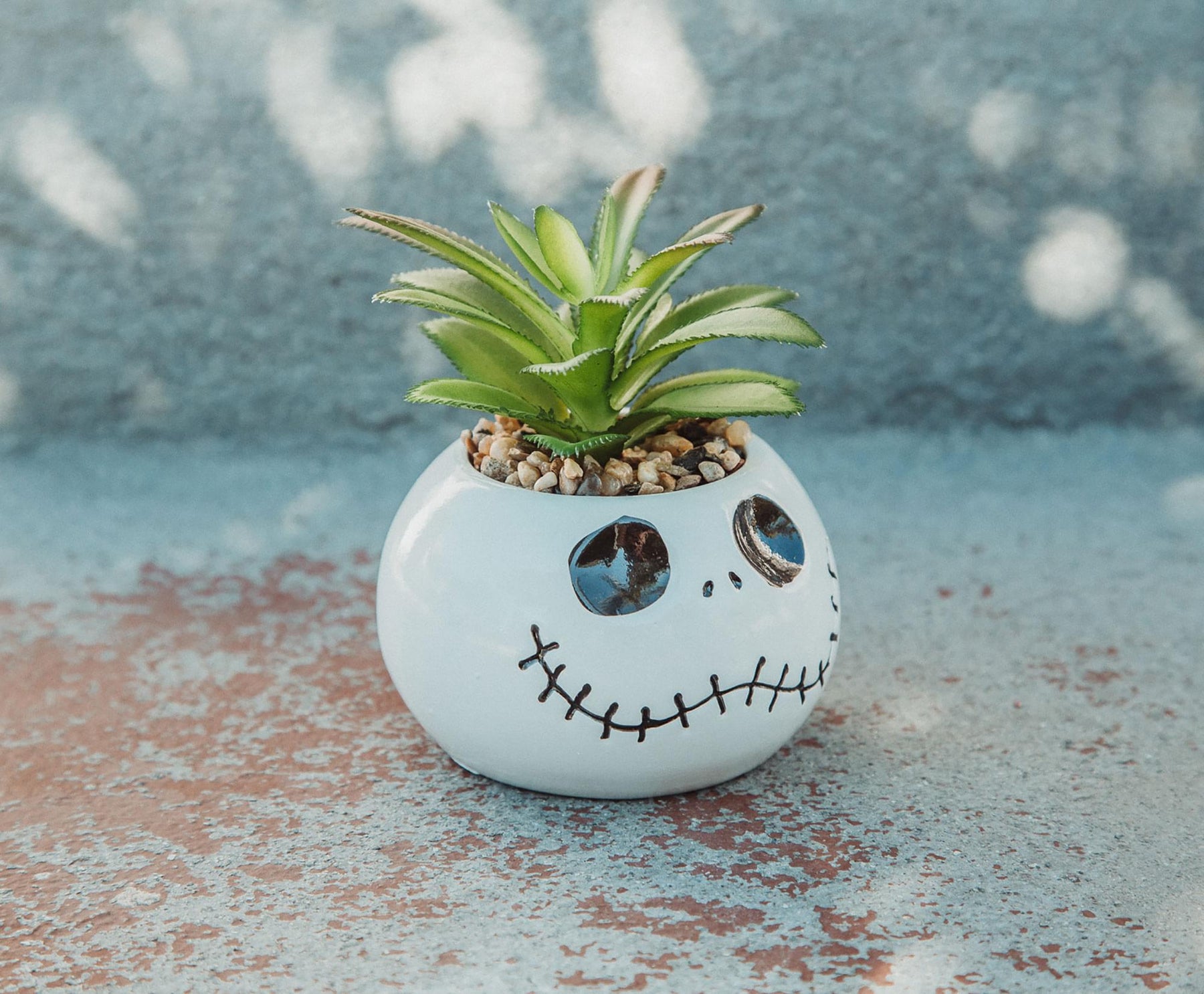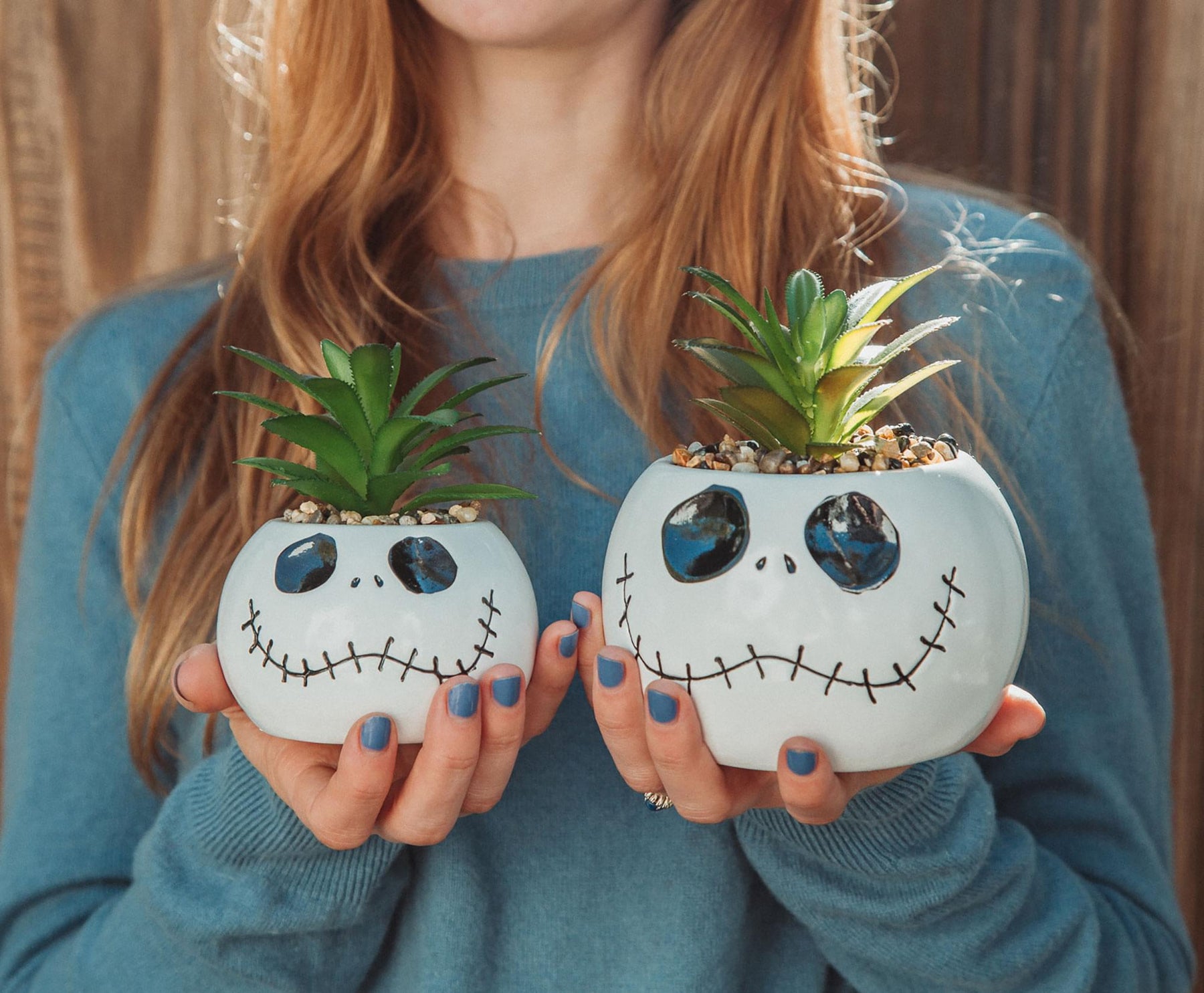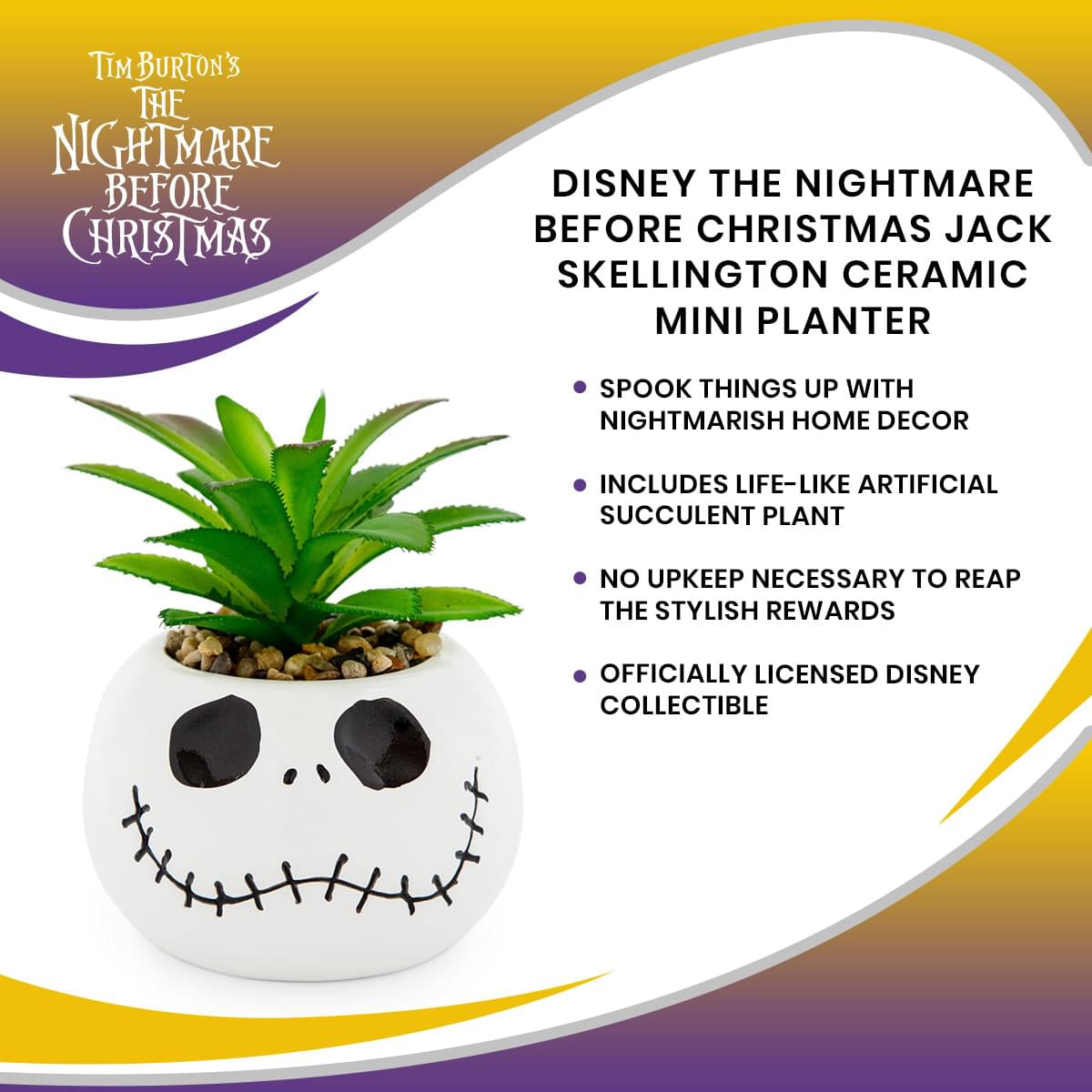 Disney The Nightmare Before Christmas Jack Skellington Ceramic Mini Planter
SPOOKTACULAR STYLE FOR HOME: Scare up some fun in your graveyard with this exclusive indoor mini planter. Takes inspiration from the fantastical world of Tim Burton's The Nightmare Before Christmas.
CLASSIC STYLE FOR A TRUE ICON: Recite Shakespearean quotations while holding Jack Skellington's head in the palm of your hand. This planter pot features a sculpted base modeled after the Pumpkin King.
HALLOWEEN TOWN'S FINEST: Perfect for display, this small ceramic planter measures approximately 3 inches. The realistic-looking faux plant features a special plastic design with multi-toned coloring.
EASY NO FUSS DECOR: This indoor planter with its artificial succulent is a great way to add a touch of greenery to your home or office space. Perfect for creating a nightmarish little nook all your own.
ORIGINAL GIFTWARE: Spruce up with this officially licensed home decor from Tim Burton's The Nightmare Before Christmas. When you want to freshen up your humble abode, a little foliage goes a long way.
WOULDN'T YOU LIKE TO SEE SOMETHING STRANGE?
The hereafter doesn't have to be all dark and and dreary. Jack Skellington is here to introduce a little greenery into the land of witches, ghouls, and monsters. Whether home is Halloween Town or a cozy Christmas village, this exclusive mini planter is exactly the nightmarish touch you need.
WHERE DISNEY FANDOM MEETS DECORATIVE HOME DECOR
Reimagines the Pumpkin King's likeness in the form of this dreadfully delightful character sculpt, along with an artificial succulent sprouting from the top. Jack's skeleton grin will bring some decorative haunts to your space. This charming planter can be displayed on your desk, window sill, or whatever dark little nook needs sprucing.
Plant the seeds of your spooky deeds with this officially licensed collectible from Tim Burton's The Nightmare Before Christmas.
Read All About It on Our Blog
Trending Geek