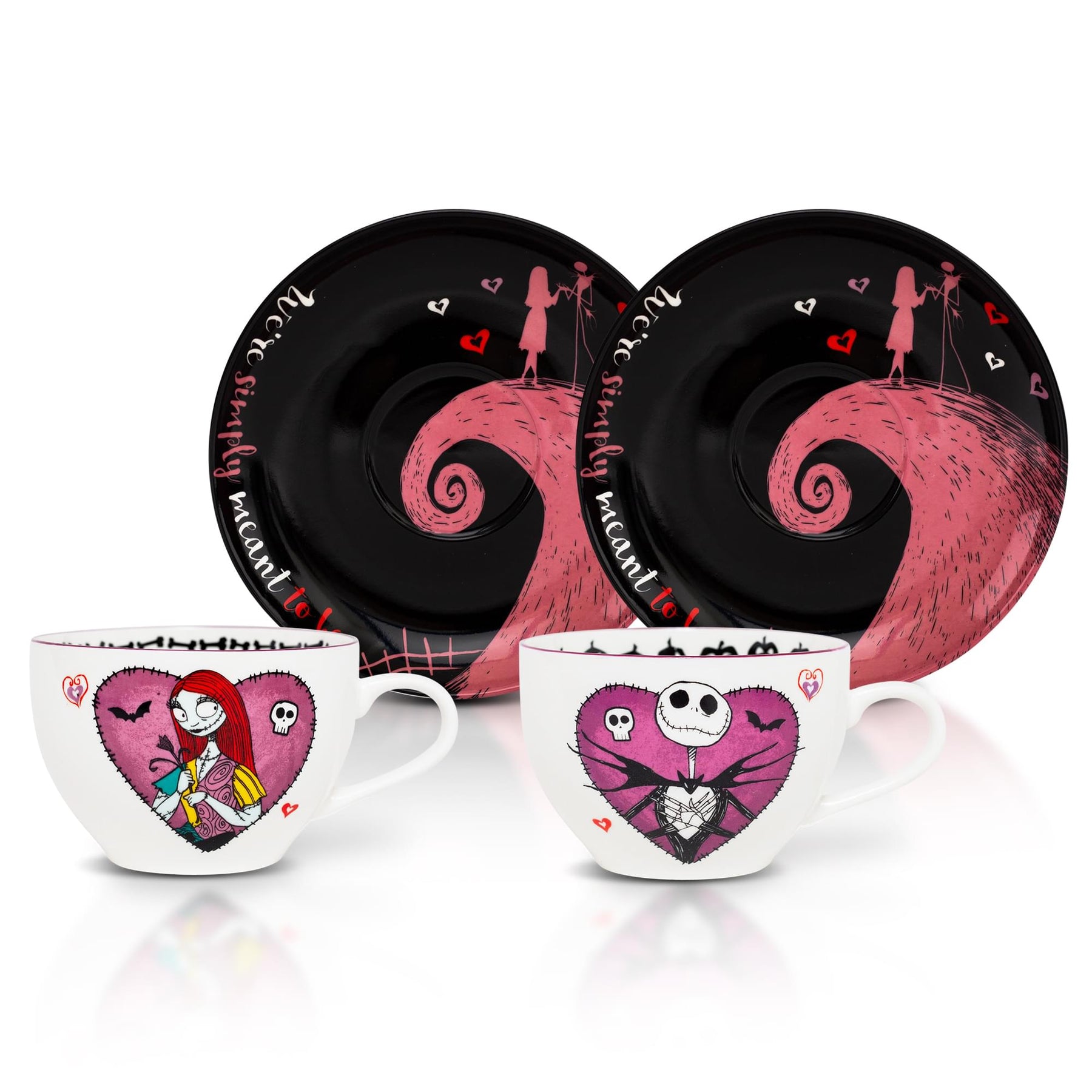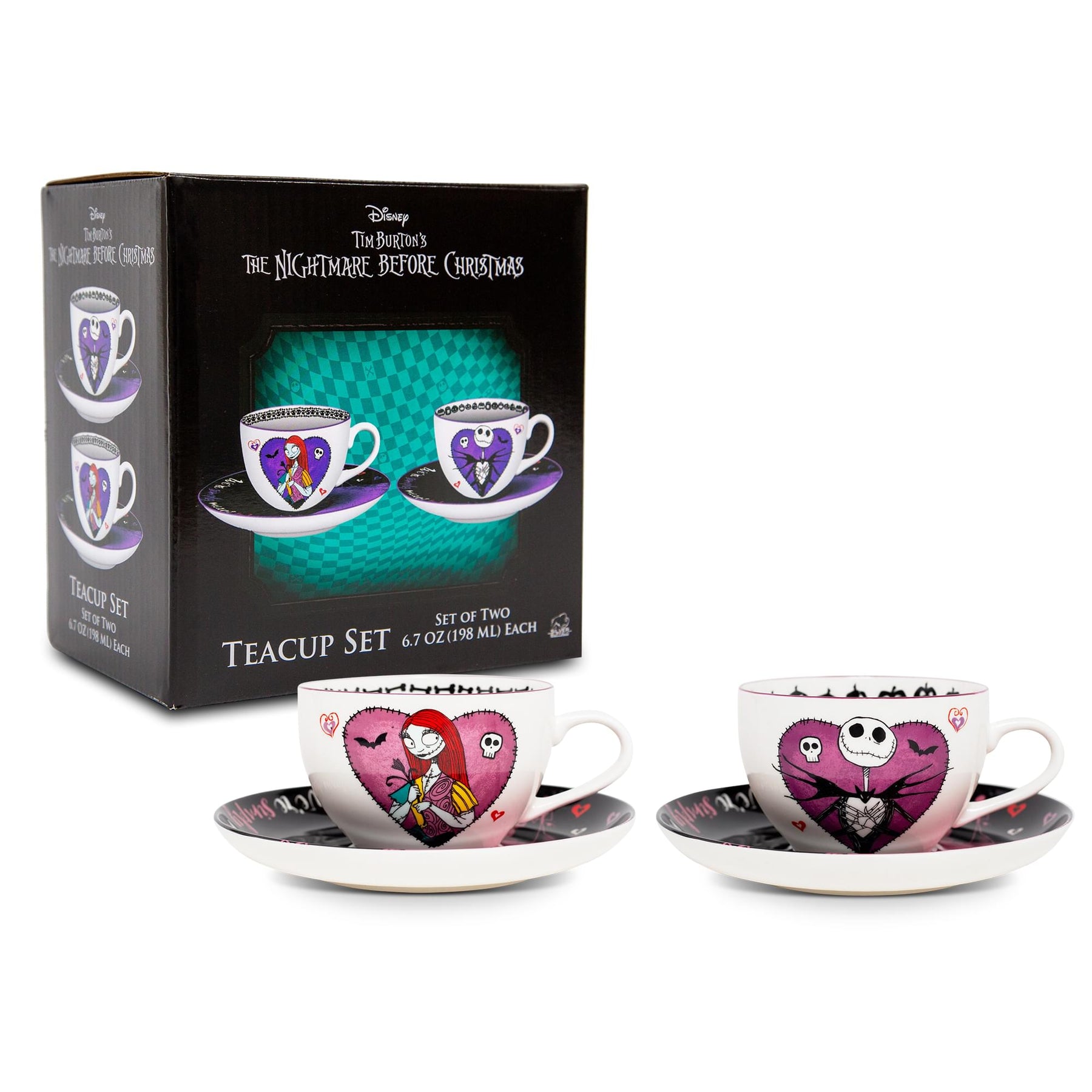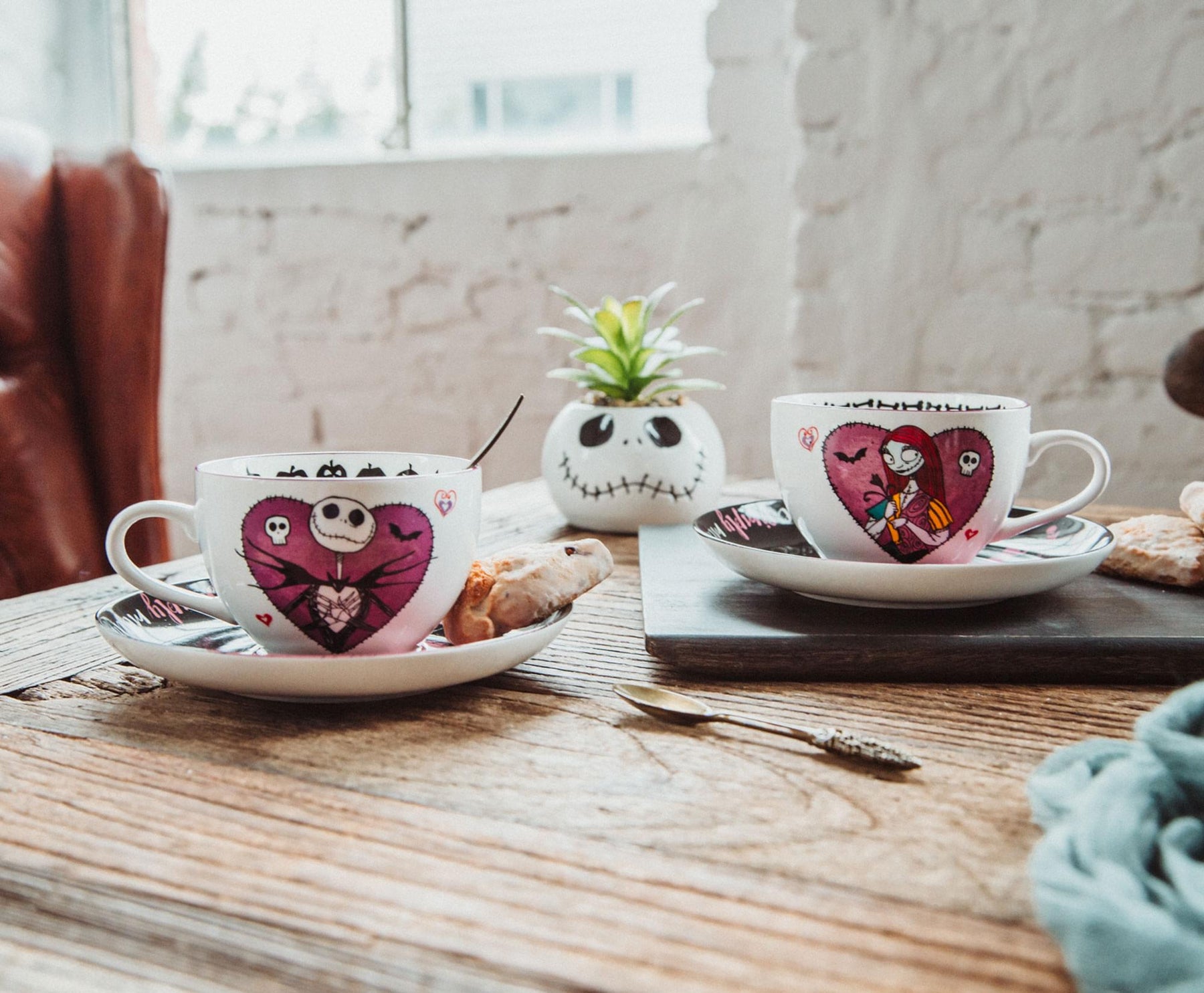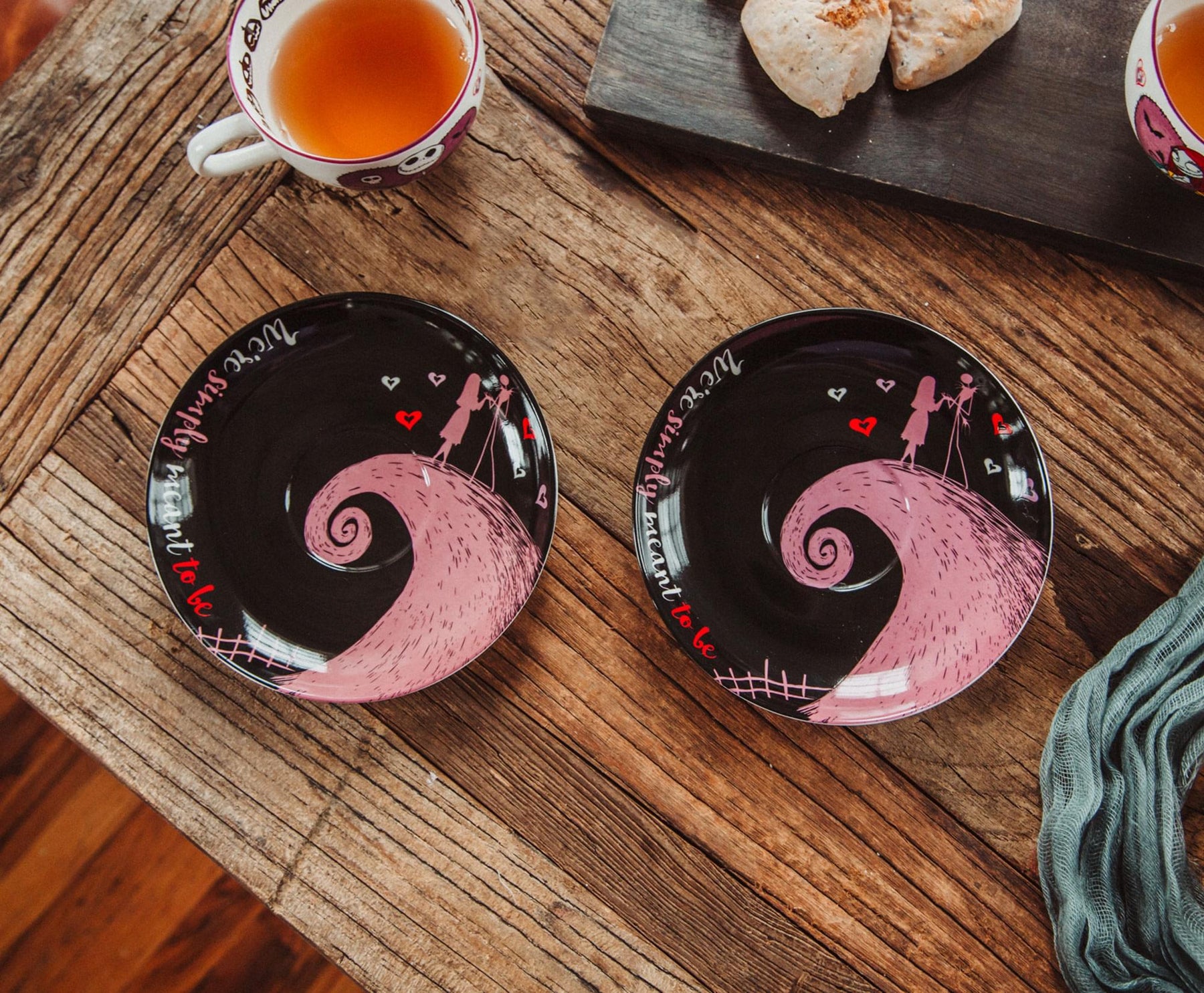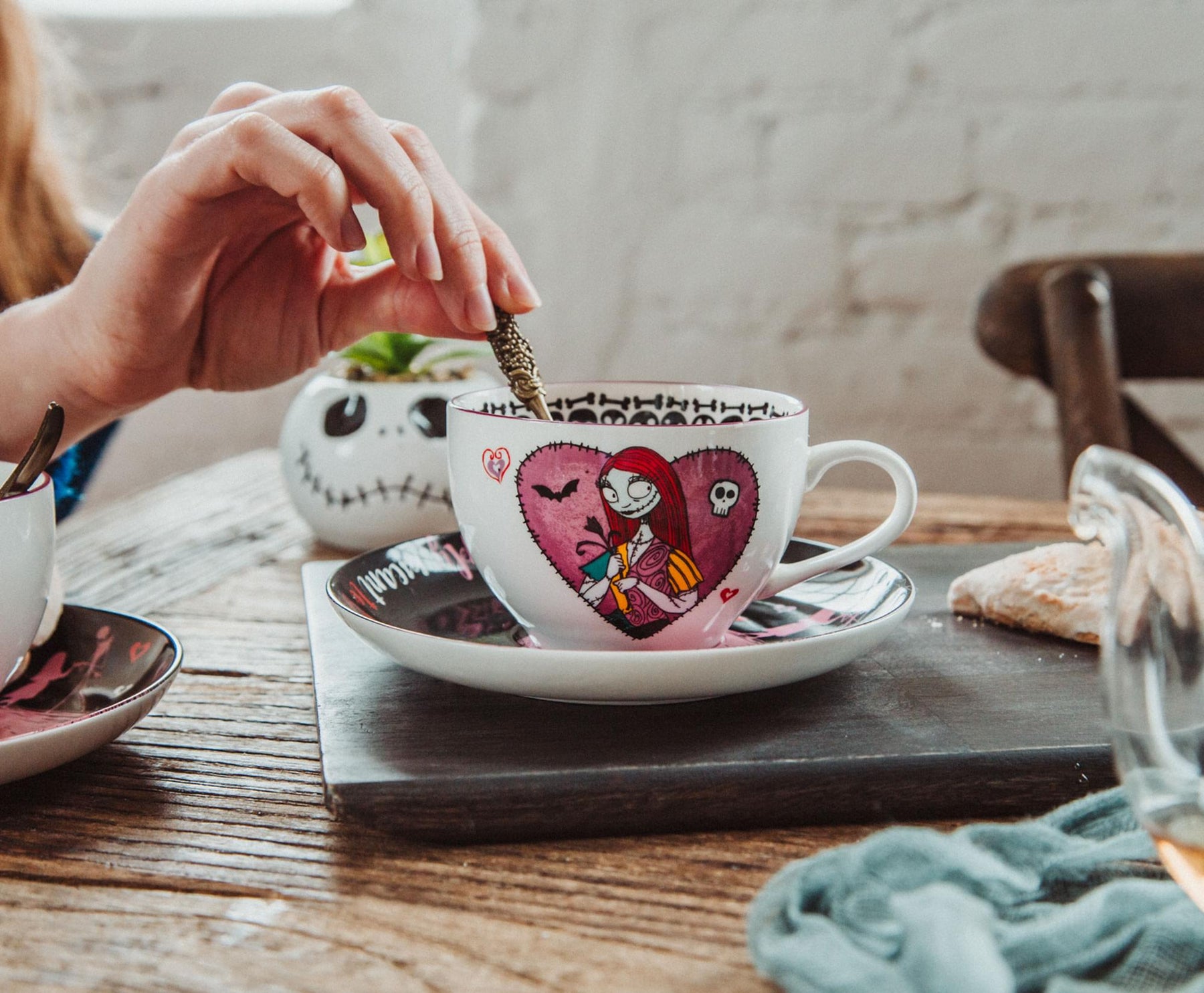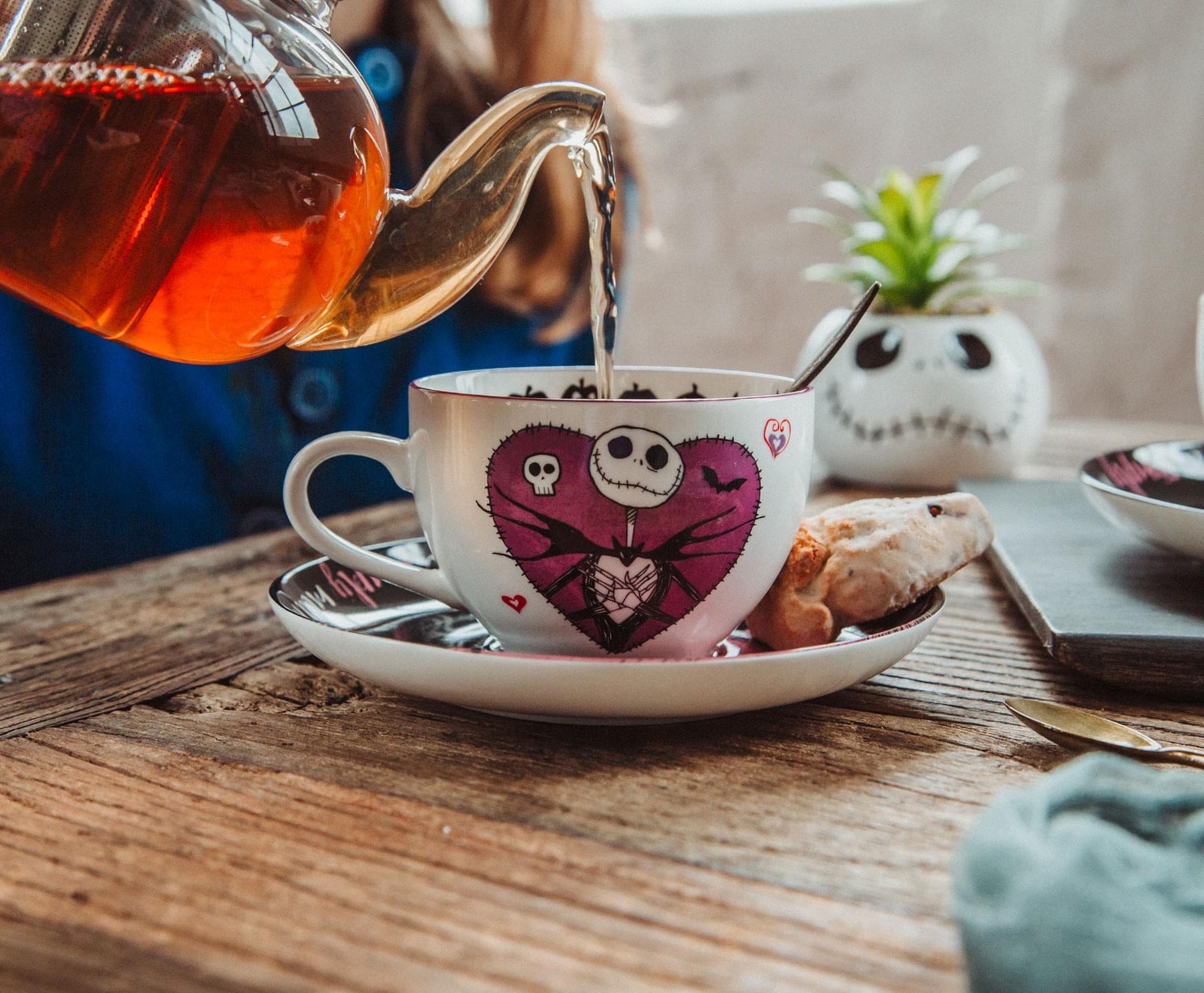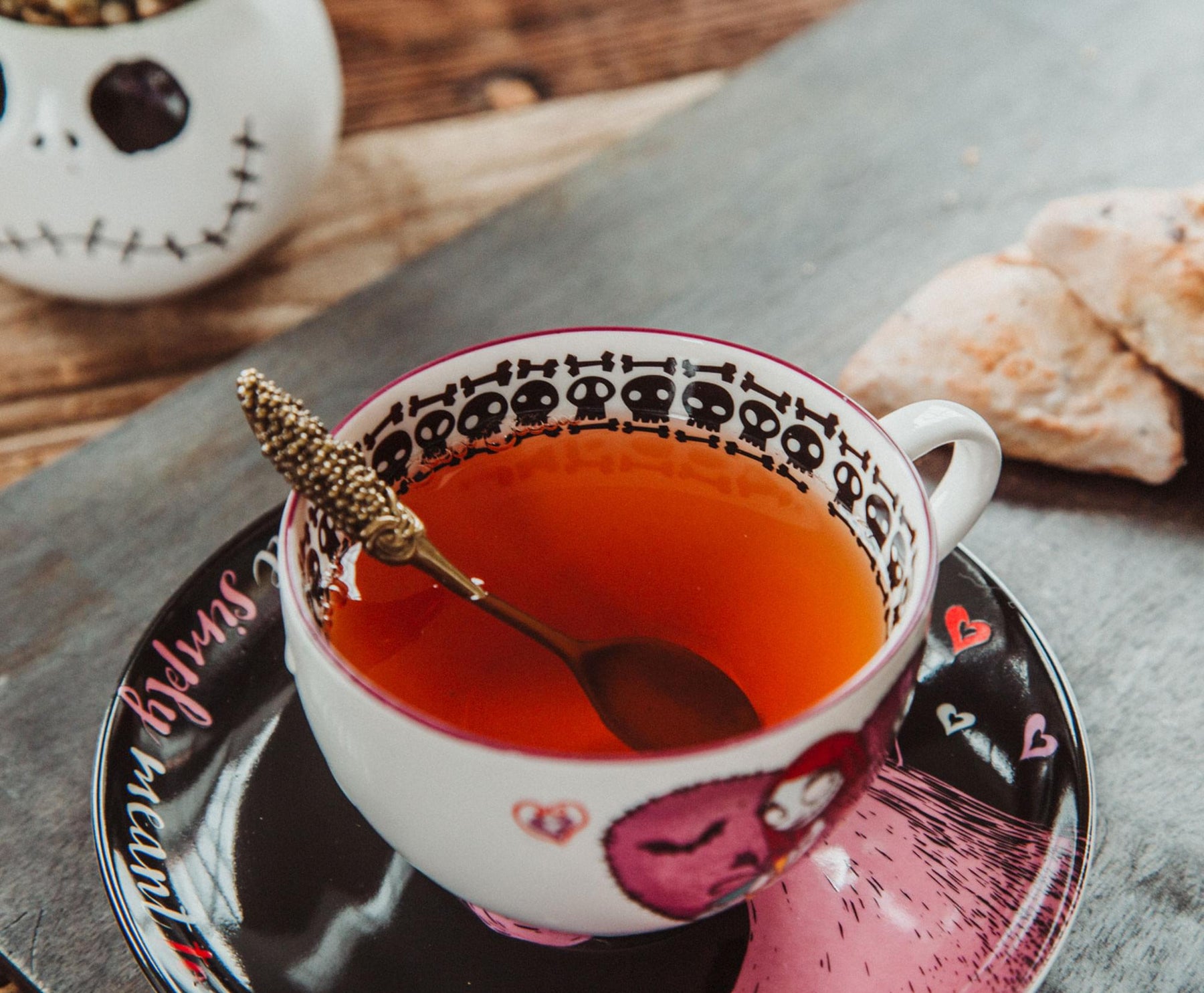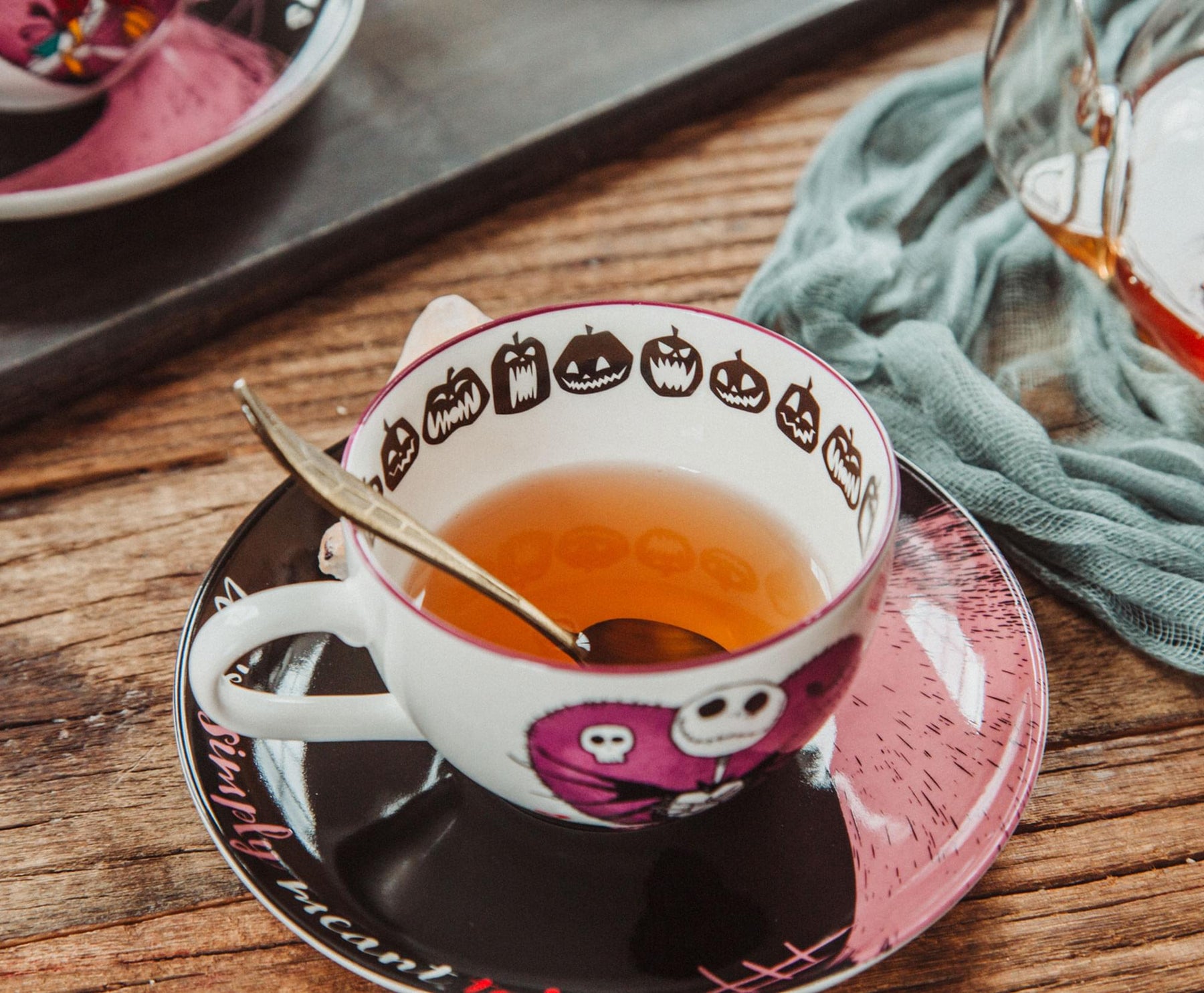 Disney The Nightmare Before Christmas Bone China Teacup and Saucer | Set of 2
A MOST SPOOKTACULAR TIME FOR TEA: Make time for romance with the Jack to your Sally. This exclusive tea set from Tim Burton's The Nightmare Before Christmas will warm your bones with a freshly made brew.
LOVE IS SCARY SOMETIMES: The corresponding teacups feature Jack and Sally, respectively, against the backdrop of a purple heart. The matching saucers are decorated with a romantic scene of the happy couple on Spiral Hill.
WHAT'S INCLUDED: Fitting for any spooky occasion meant for a party of two. Each place setting comes with a teacup and saucer, so you can both enjoy a beverage that's been freshly brewed from the cauldron.
HALLOWEEN TOWN'S FINEST: This BPA-free tea set is crafted from elegant bone china that brings spellbinding taste to your table. For the best care, hand-wash only. Not suitable for microwave or dishwasher.
OFFICIAL DISNEY COLLECTIBLE: Spend teatime with your spooky someone over this officially licensed tea set inspired by Tim Burton's The Nightmare Before Christmas. You'll be the talk of Halloween Town.
COULD I INTEREST YOU IN A SPOT OF SOMETHING STRANGE?
Get a taste of the spookies with this exclusive teacup and saucer set inspired by Tim Burton's The Nightmare Before Christmas.
Jack and Sally are each featured on their own teacups that look great together, much like the creepy couple themselves. As if it wasn't already apparent that these two belong together, a purple heart backdrops each character to make them a matching set. The final shot of the cult classic appears on both saucers in a silhouette of purple, recreating Jack and Sally's happy ending on Spiral Hill.
Because everyone knows that a skeleton and a ragdoll go together like Halloween and Christmas.
ENJOY THE SPOOKY SIDE OF LIFE OVER TEATIME
Entertain your special someone with a taste for all things scary over high tea. You can make it a spooky affair with this exquisite teacup and saucer set that is crafted with fine bone china. The fright to your delight, this officially licensed tea set from Disney offers plenty of haunting intrigue.
WHAT'S INCLUDED?
CARE INSTRUCTIONS
Hand-wash only
Not dishwasher safe
Not microwave safe