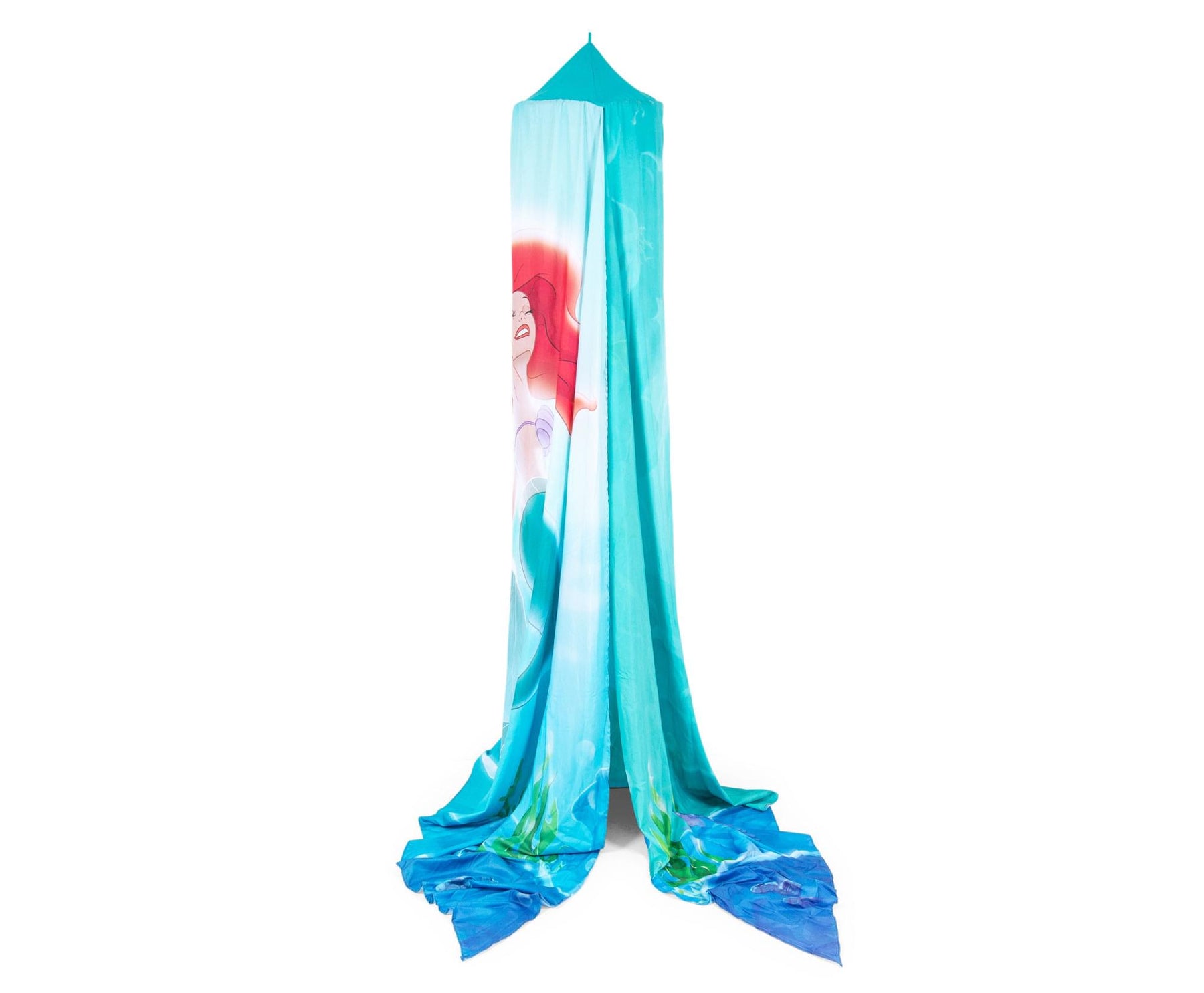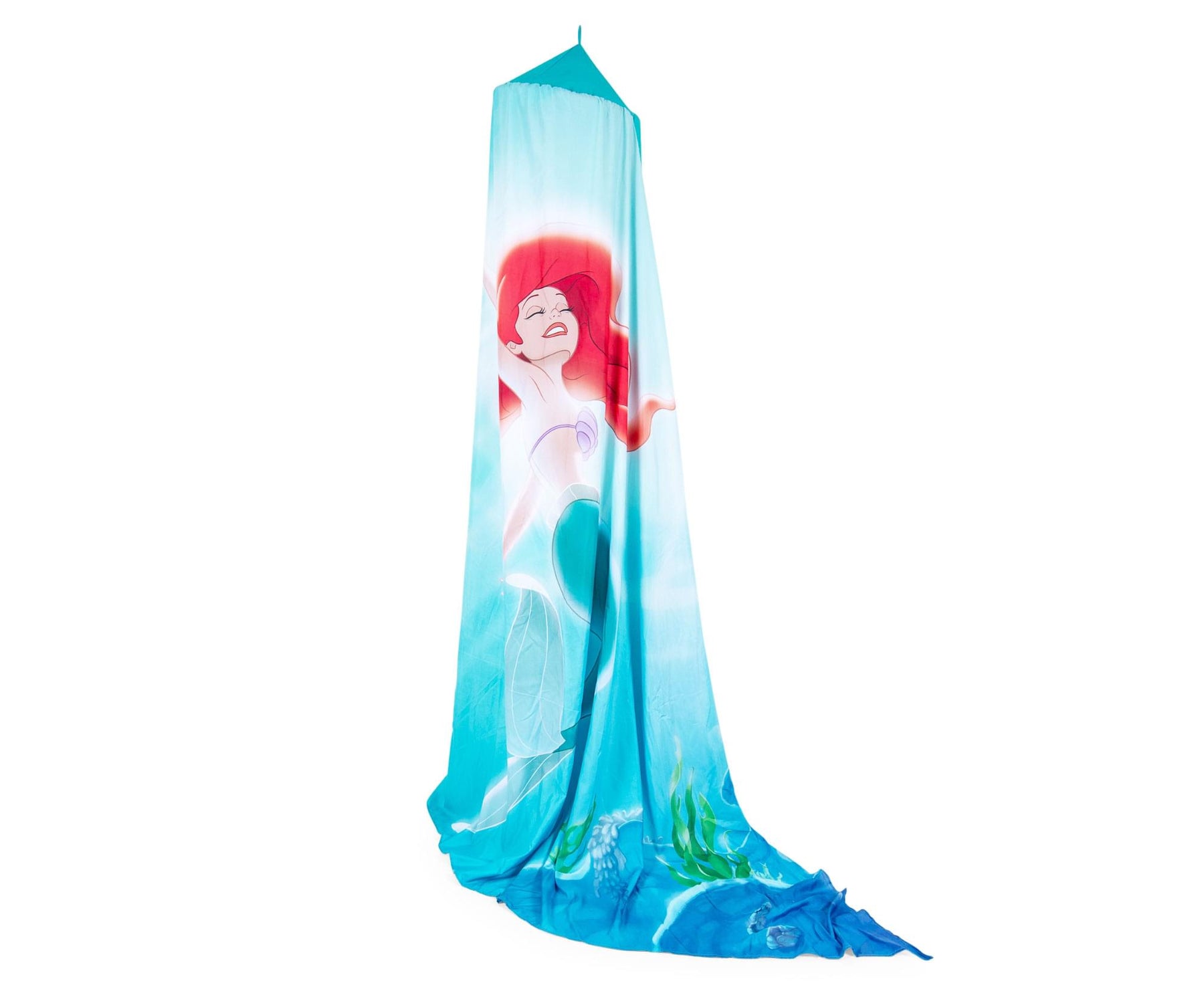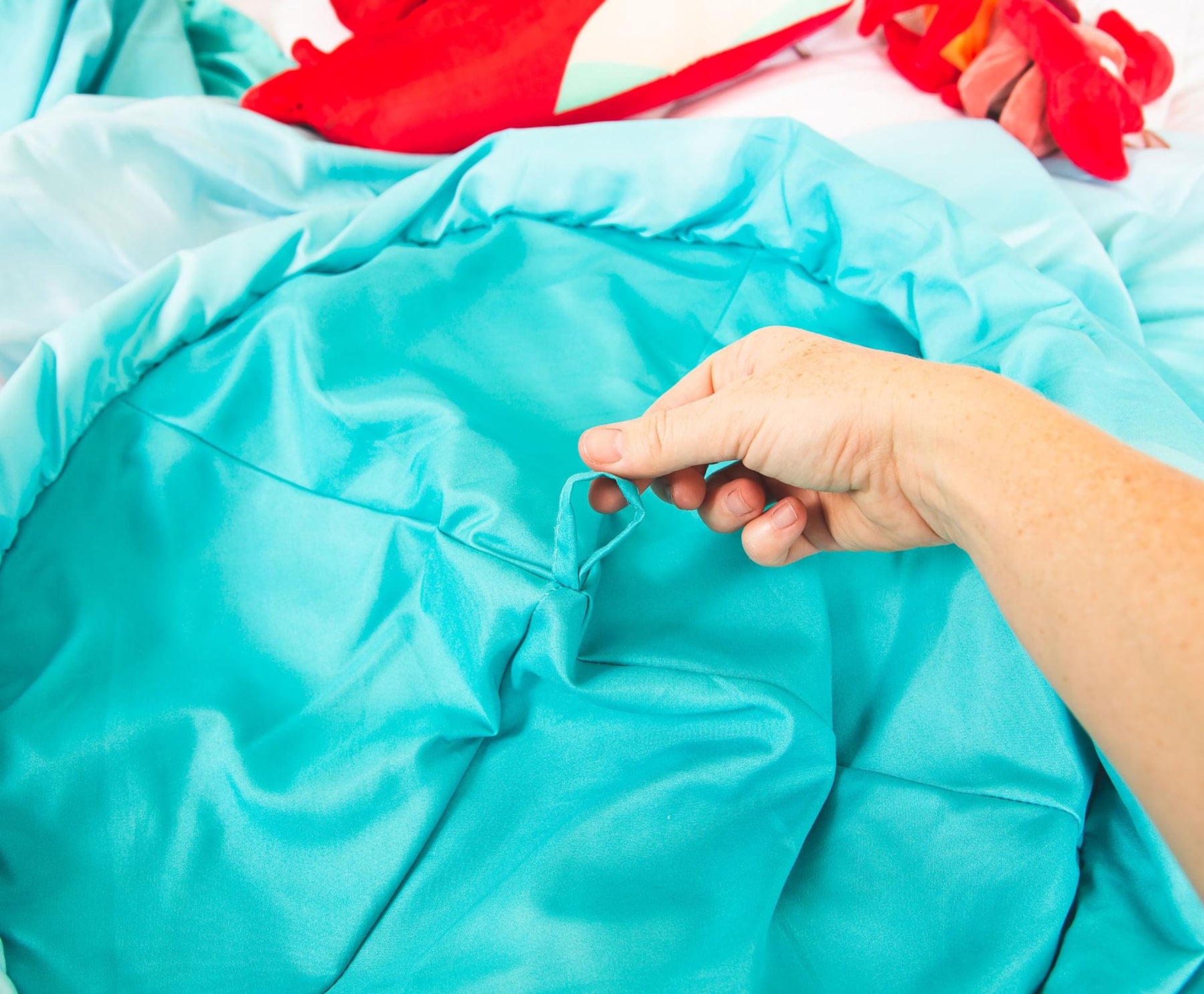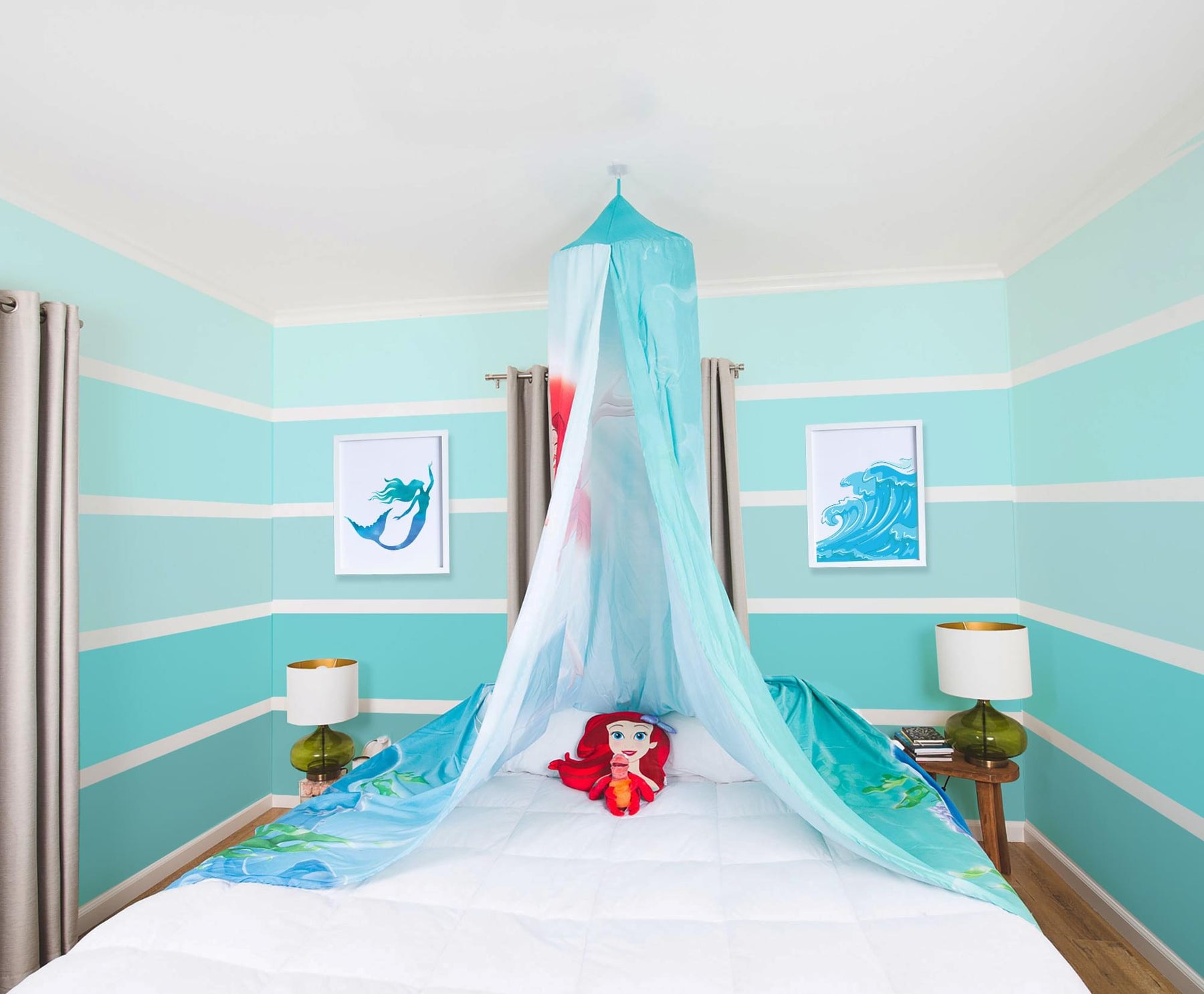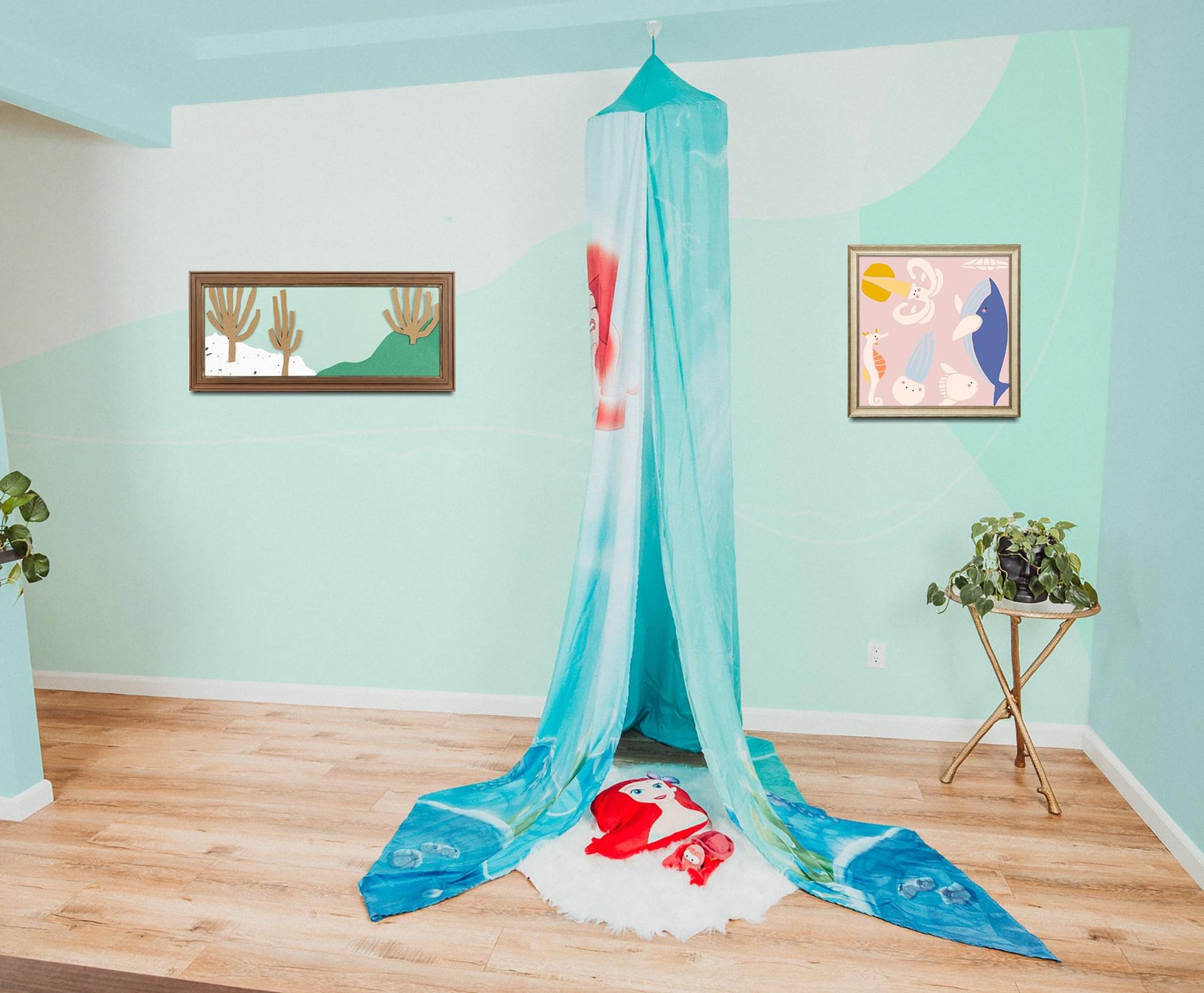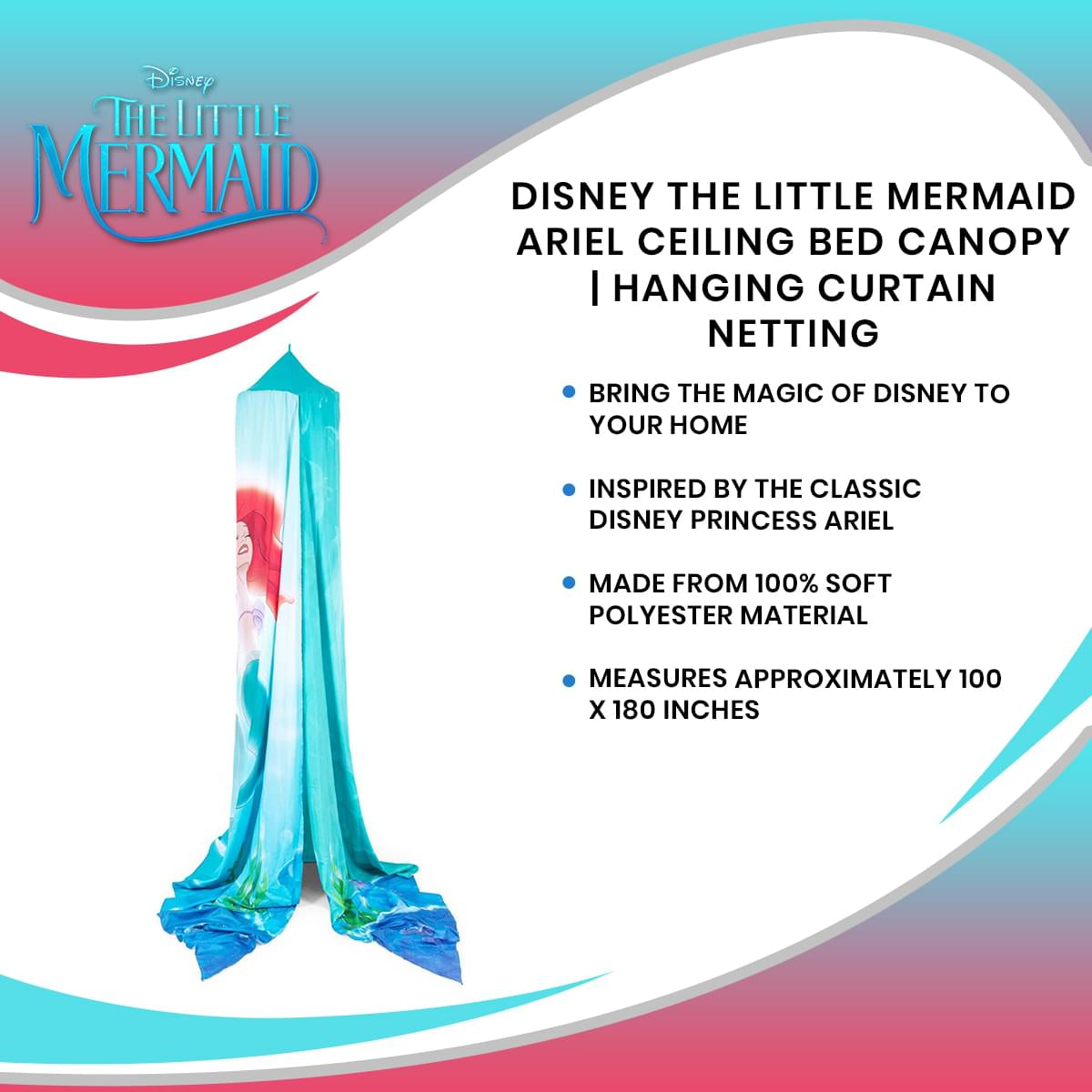 Disney The Little Mermaid Ariel Ceiling Bed Canopy | Hanging Curtain Netting
Disney Magic At Home: Turn any bed space into an underwater castle from Disney's The Little Mermaid. You can dive under the sea with Ariel when you hang this decorative bed canopy fit for royalty.
Whimsical Character Style: Design features the popular Disney Princess Ariel as she swims around the ocean floor. The attached curtain hangs from the ceiling to cover your bedding in a sea of fun.
Made From Quality Materials: Enjoy your own "underwater" cozy space with this bed canopy, measuring 100 x 180 inches. The plastic frame maintains the curtain's shape, so it drapes elegantly over your bed.
Private Canopy Shelter: Easily hang up this indoor bed canopy in kids' bedrooms, playrooms, game rooms, and a variety of other spaces. Accommodates young children and stimulates their imagination.
Fun Disney Room Essentials: Bring some style and character to your space with this officially licensed Disney Princess Ariel Bed Canopy Curtain. This fun drape is perfect for mermaids ages 6+ and up.
KIDS ROOM ESSENTIALS FIT FOR ROYALTY
Princesses young and old can experience living under the sea from the comfort of their own bedrooms with this Disney Princess Ariel Bed Canopy. Measuring a spacious 100 inches long, the polyester canopy curtain drapes over a plastic frame to work with even the tallest of ceilings.
WHERE DISNEY FANDOM MEETS DECORATIVE HOME DECOR
This hanging bed canopy provides a little privacy for young ones who share a bedroom or game room with their brothers and sisters. Full of whimsical style, this decorative bed canopy makes an excellent addition to any royal throne for a Little Mermaid birthday party, or it can let your college roommates know you're a true Disney fan.