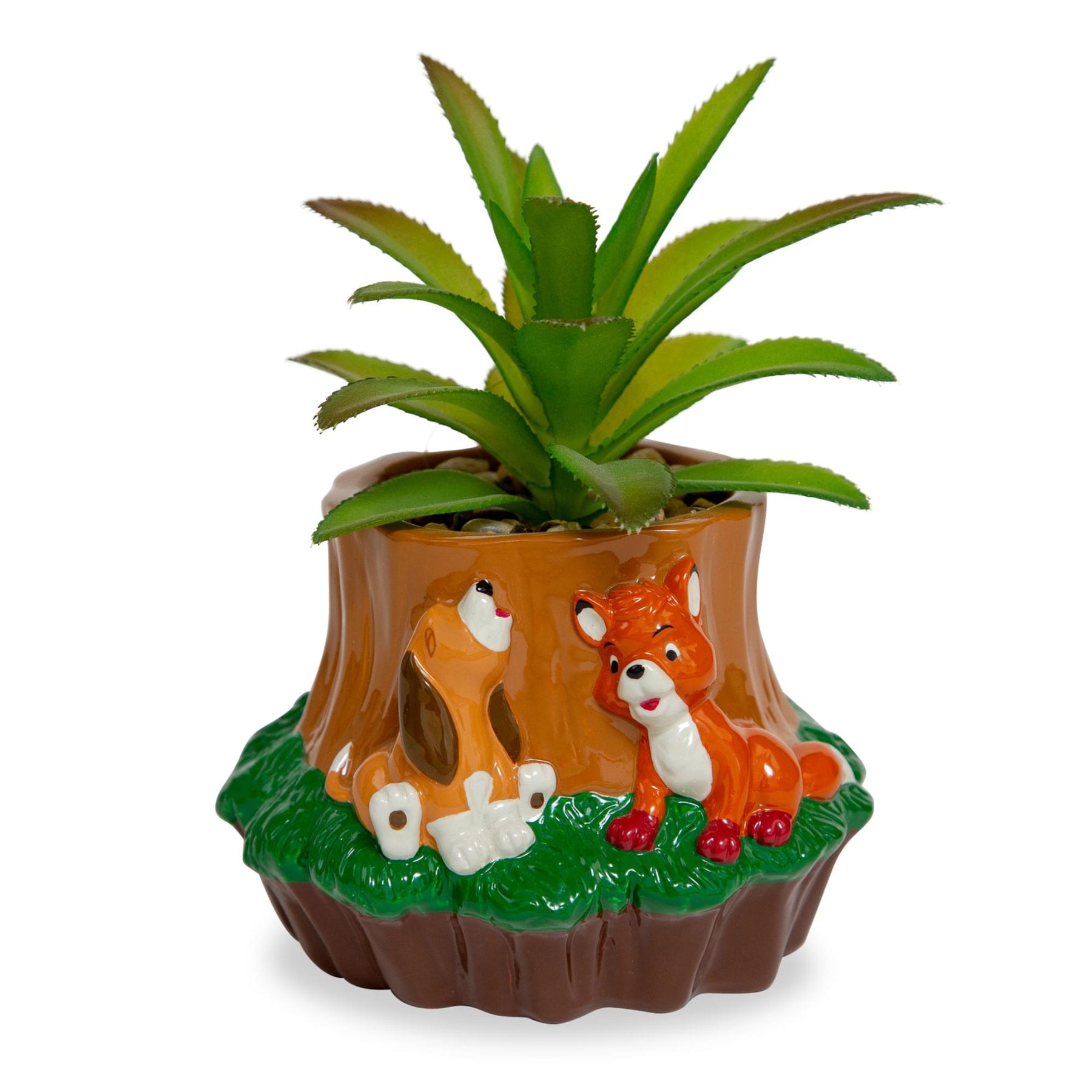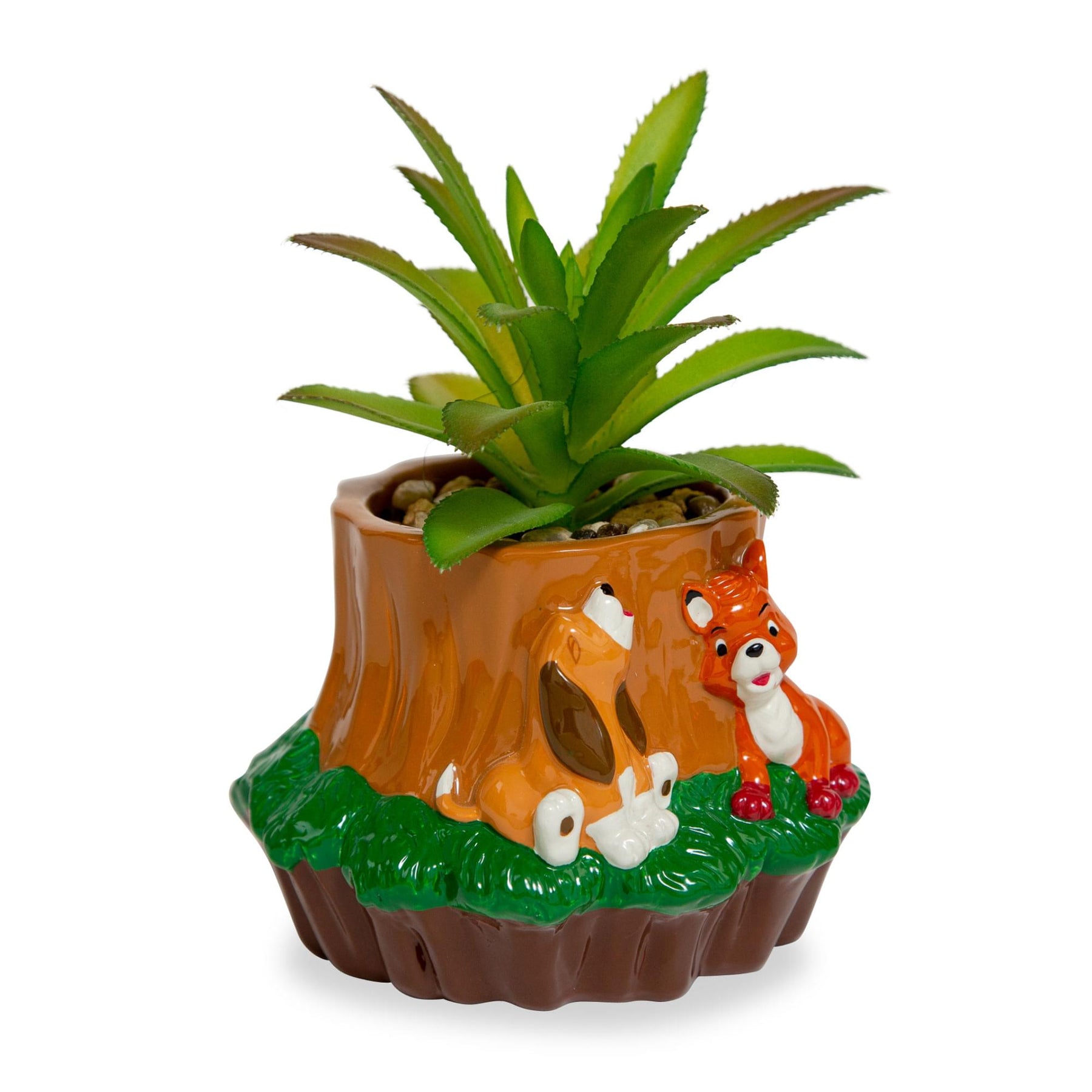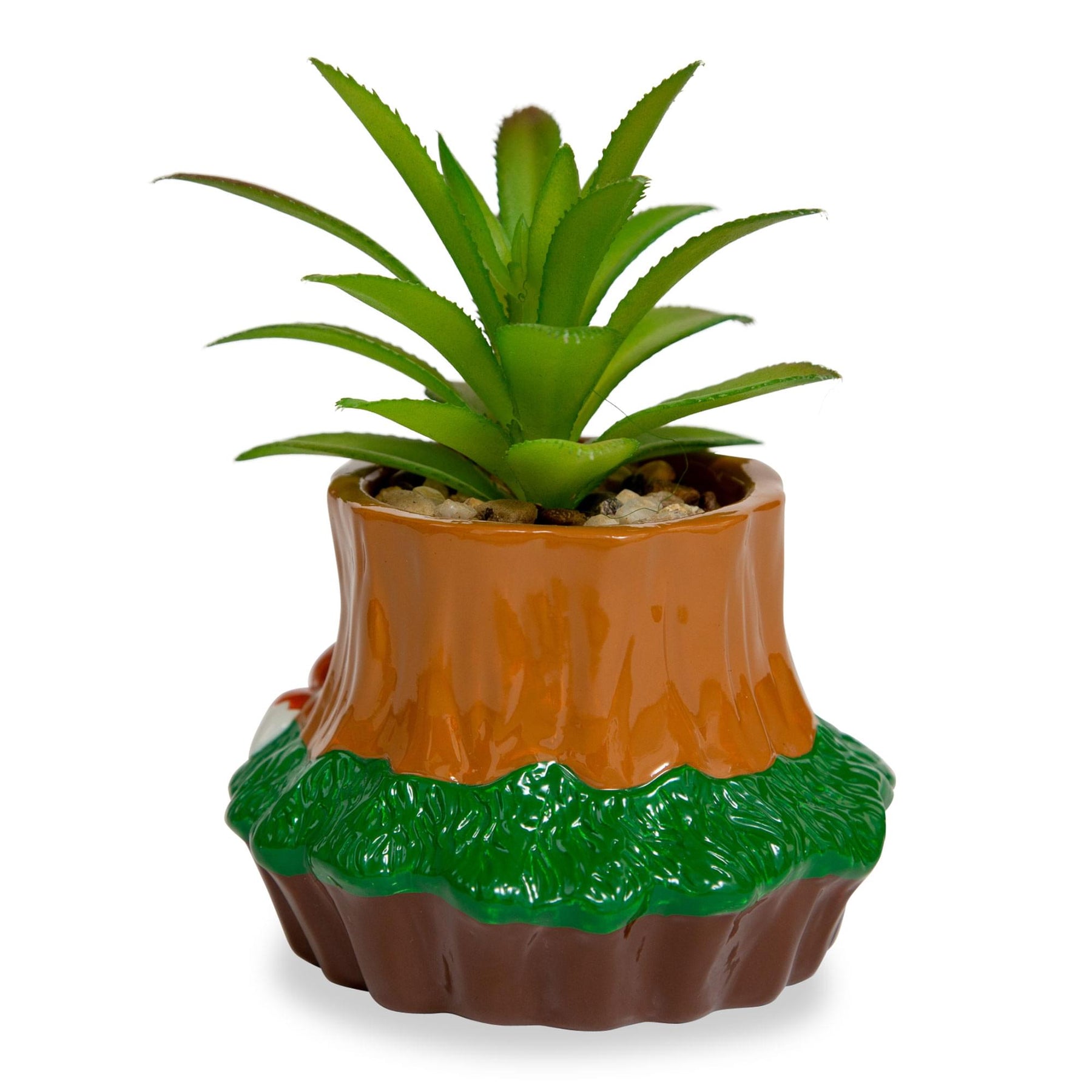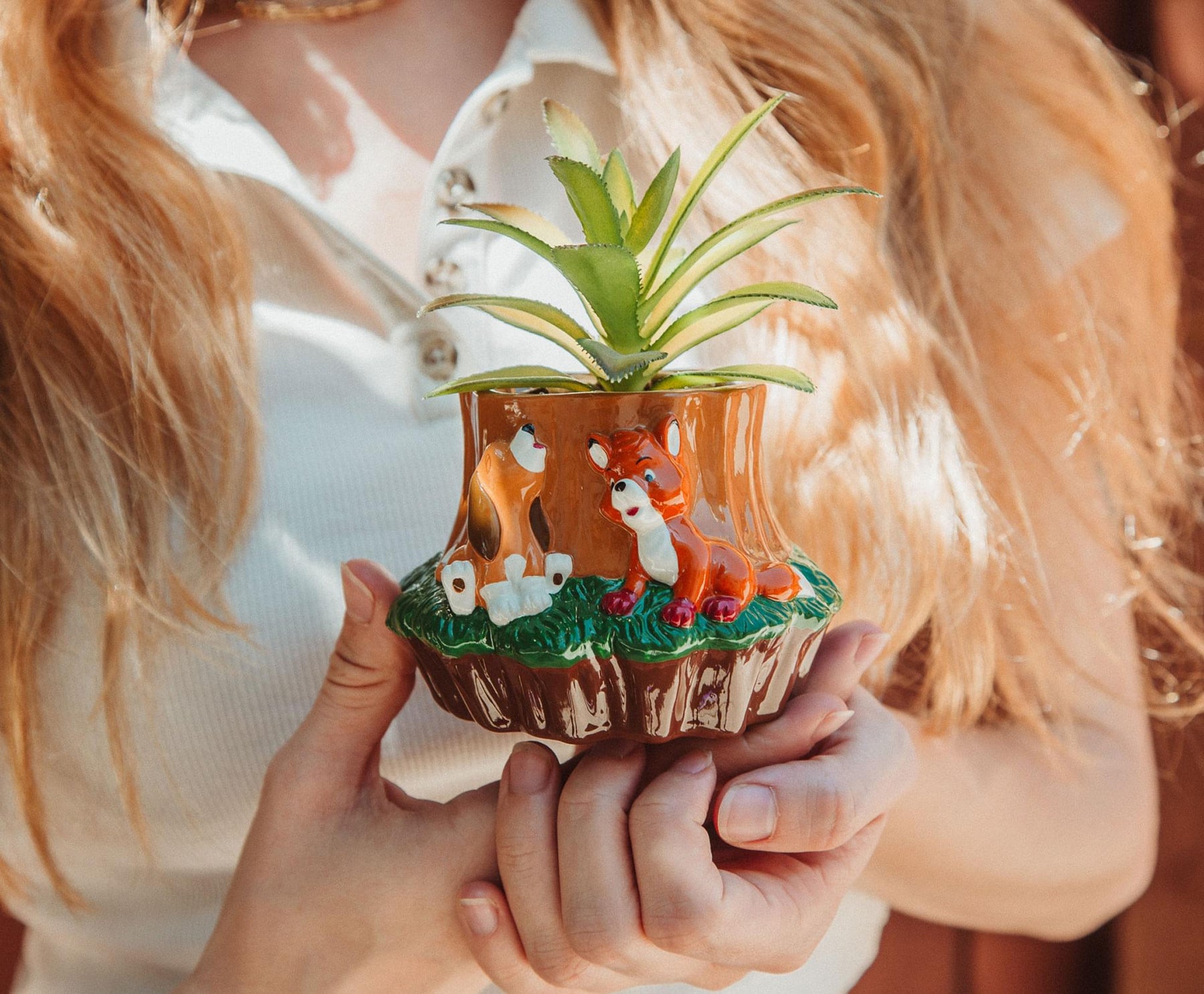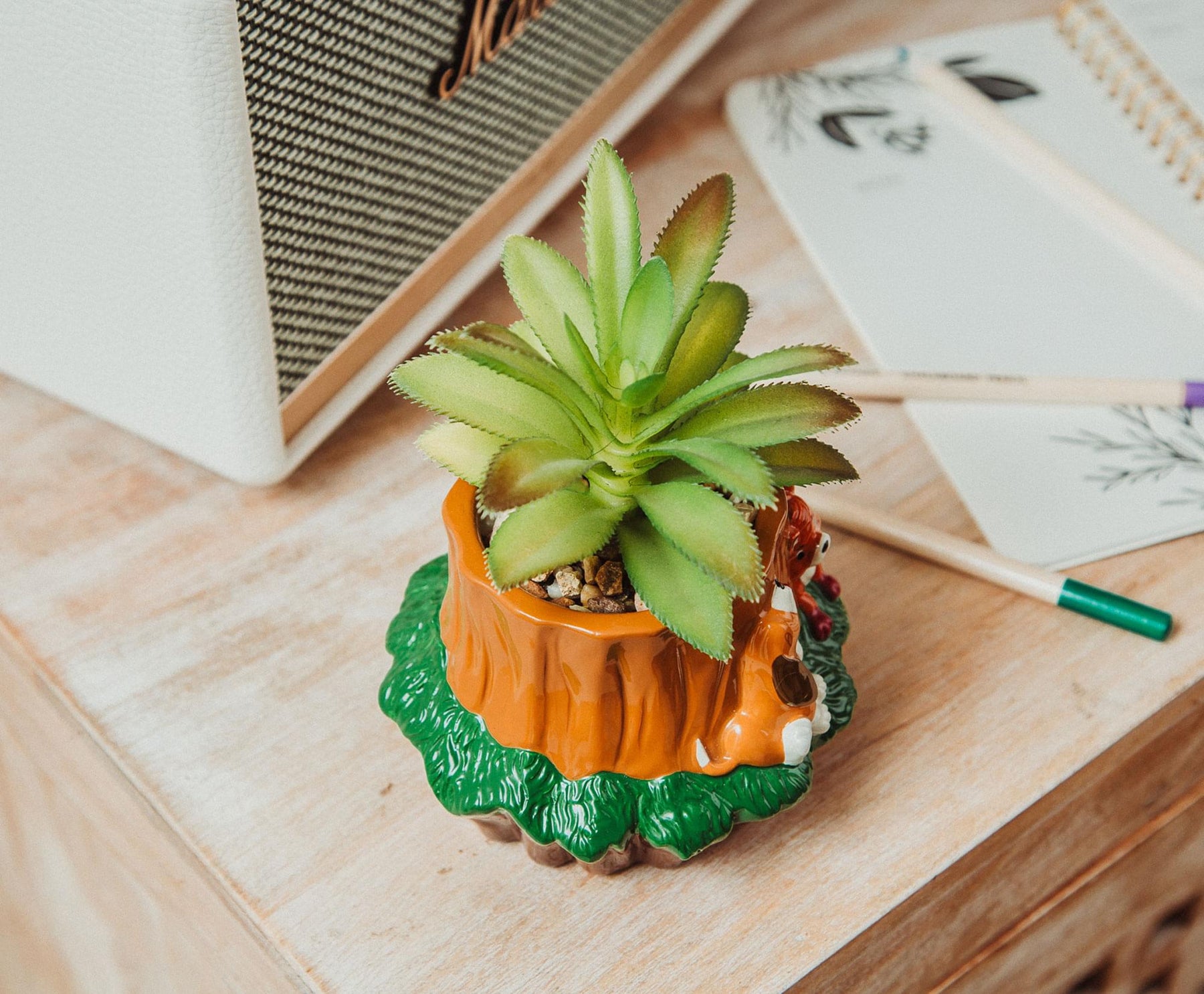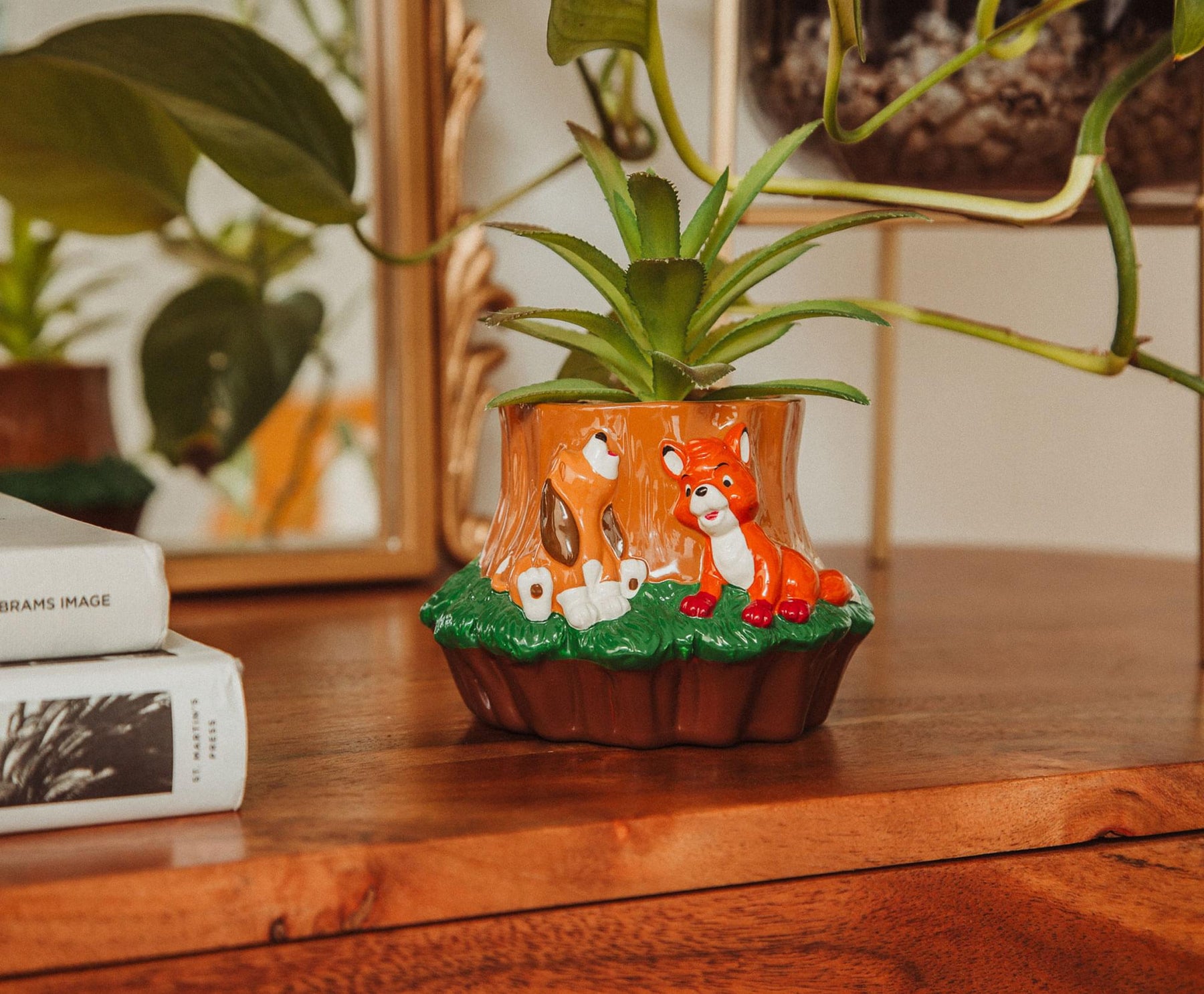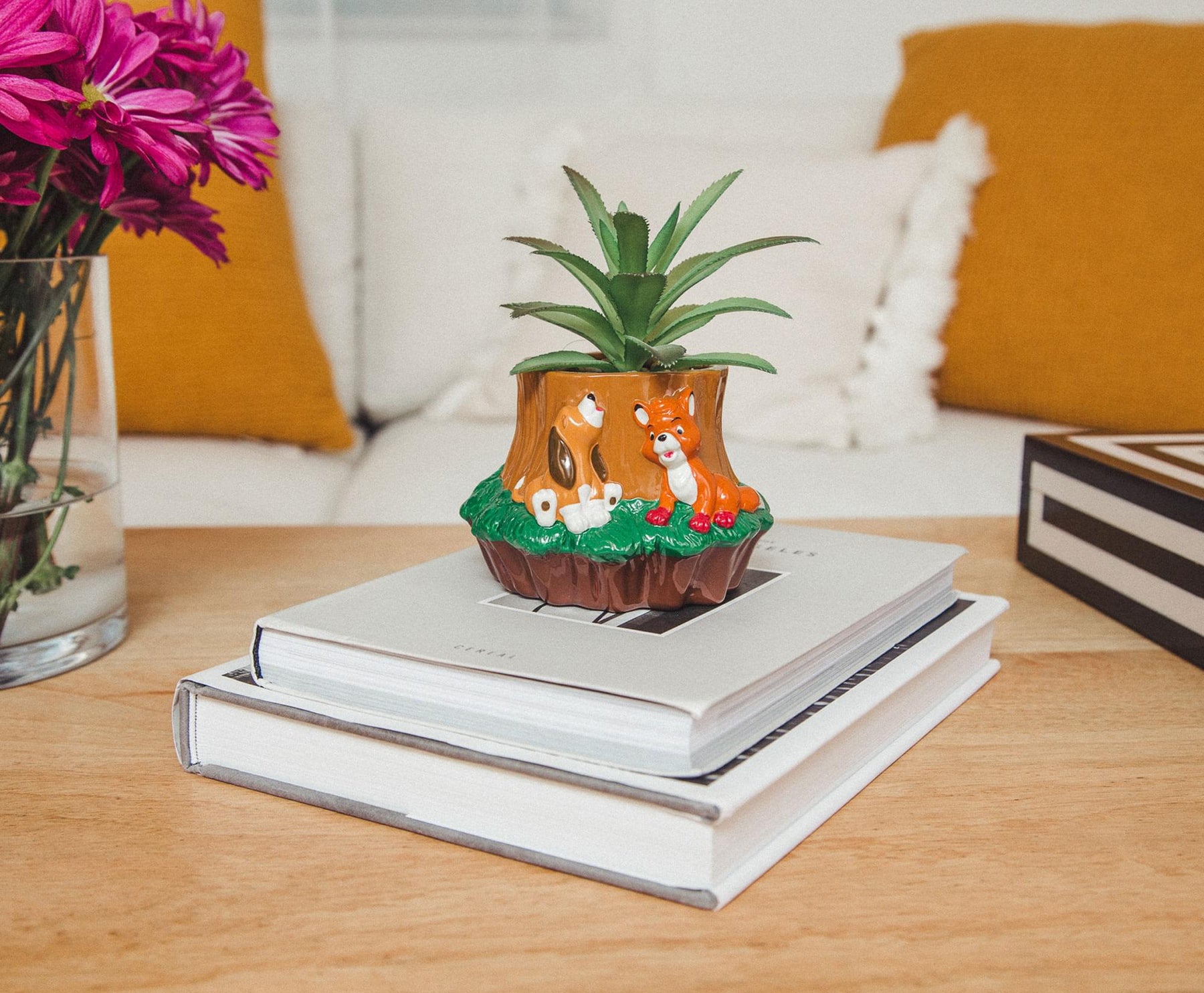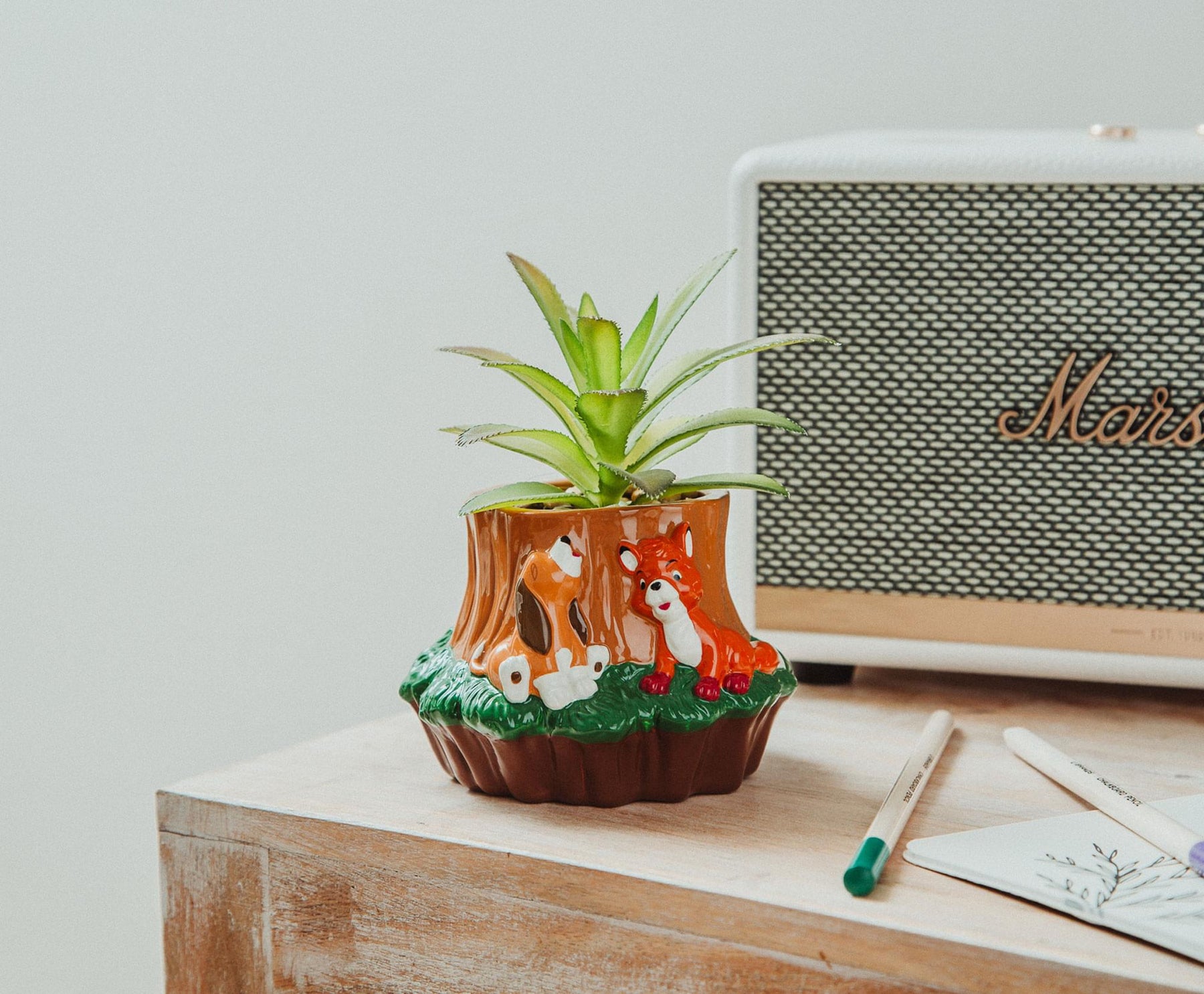 Disney The Fox and the Hound 4-Inch Mini Planter With Artificial Succulent
AN UNLIKELY FRIENDSHIP: Bring a piece of the forest back home with this exclusive mini planter pot inspired by Disney's The Fox and the Hound . You'll be able to have a little bit of the outdoors with you no matter where you go.
MEET TOD AND COPPER: Enjoy the adventure of a lifetime with this mini planter. The character mold is authentically sculpted to look like young Tod the fox and Copper the dog out on an adventure, complete with a plastic plant sprouting out.
STRONG AS AN OAK: Decorate your dorm or apartment with this ceramic planter, measuring approximately 4 inches tall (without plant). The realistic-looking faux succulent features vibrant coloring and detailed texture.
EASY NO FUSS DECOR: You'll brighten up any home, office, or farm with this planter pot that comes with an artificial succulent. Perfect for displaying with your Disney collectibles in a cozy nook that's all your own.
OFFICIAL DISNEY COLLECTIBLE: Bring some character to your humble abode with this officially licensed mini planter from Disney's The Fox and the Hound. A little foliage goes a long way in freshening up your indoor decor.
THESE FRIENDS DIDN'T KNOW THEY SHOULD BE ENEMIES
Bring a bit of the wild woods home with this exclusive mini planter inspired by Disney's The Fox and the Hound. You'll be able to keep your space clean and green, as these wild animals won't make any messes. Copper the hound dog and his best friend Tod the fox are here to have some adventures, as all friends should.
BRING A LITTLE OF THAT COUNTRY AESTHETIC TO YOUR PLACE
Looking for a way to bring some of that country air to your place? This decorative planter pot is designed to bring a touch of greenery to your mantle, desk, windowsill, or right over the fireplace. You'll be able to skip the maintenance of average houseplants with this faux succulent that won't ever grow to the size of a redwood. It'll stay that same perfect height forever.
Embark on your own exciting journey of discovery and friendship with this officially licensed home decor collectible from Disney's The Fox and the Hound.
Read All About It on Our Blog
Trending Geek