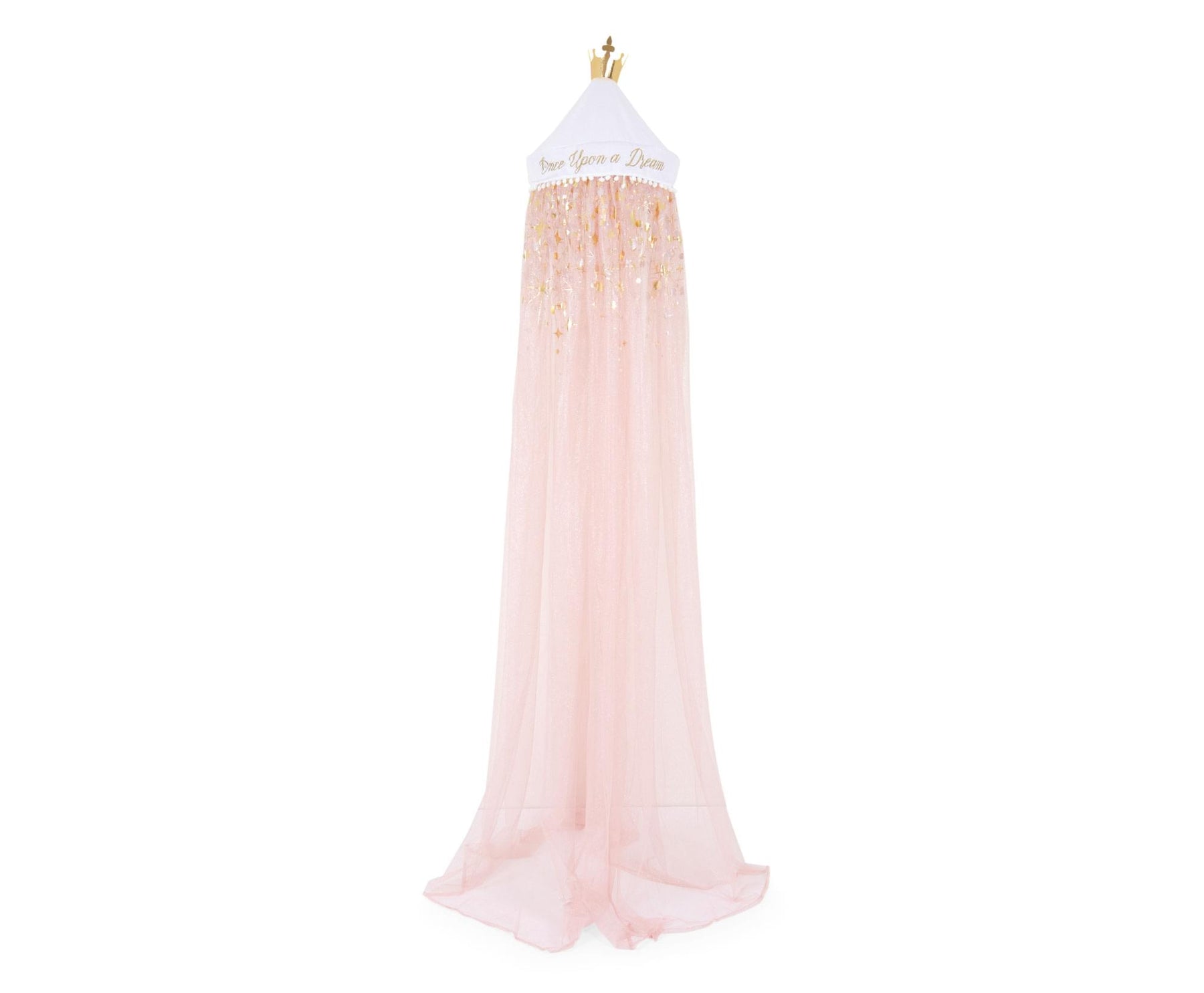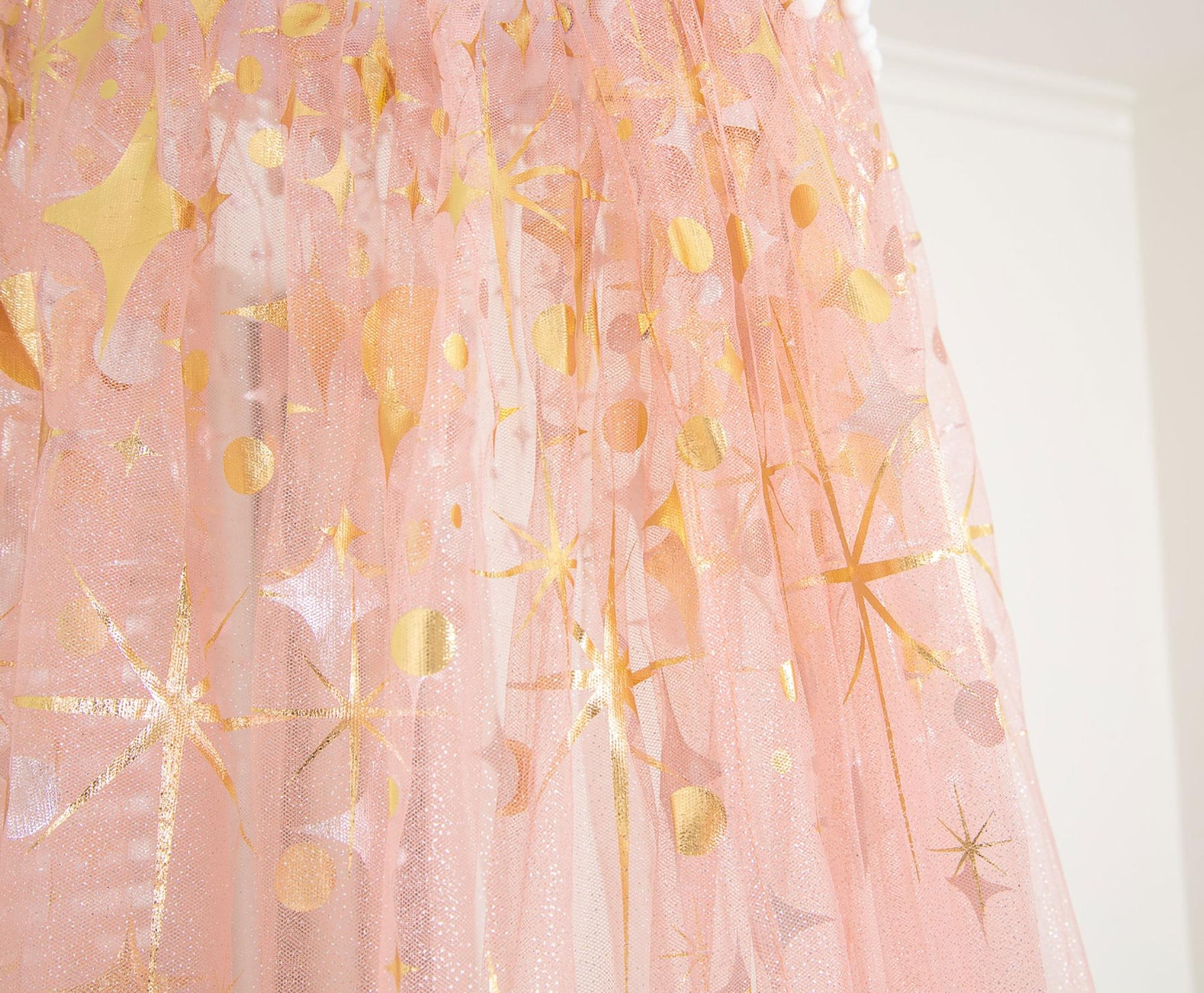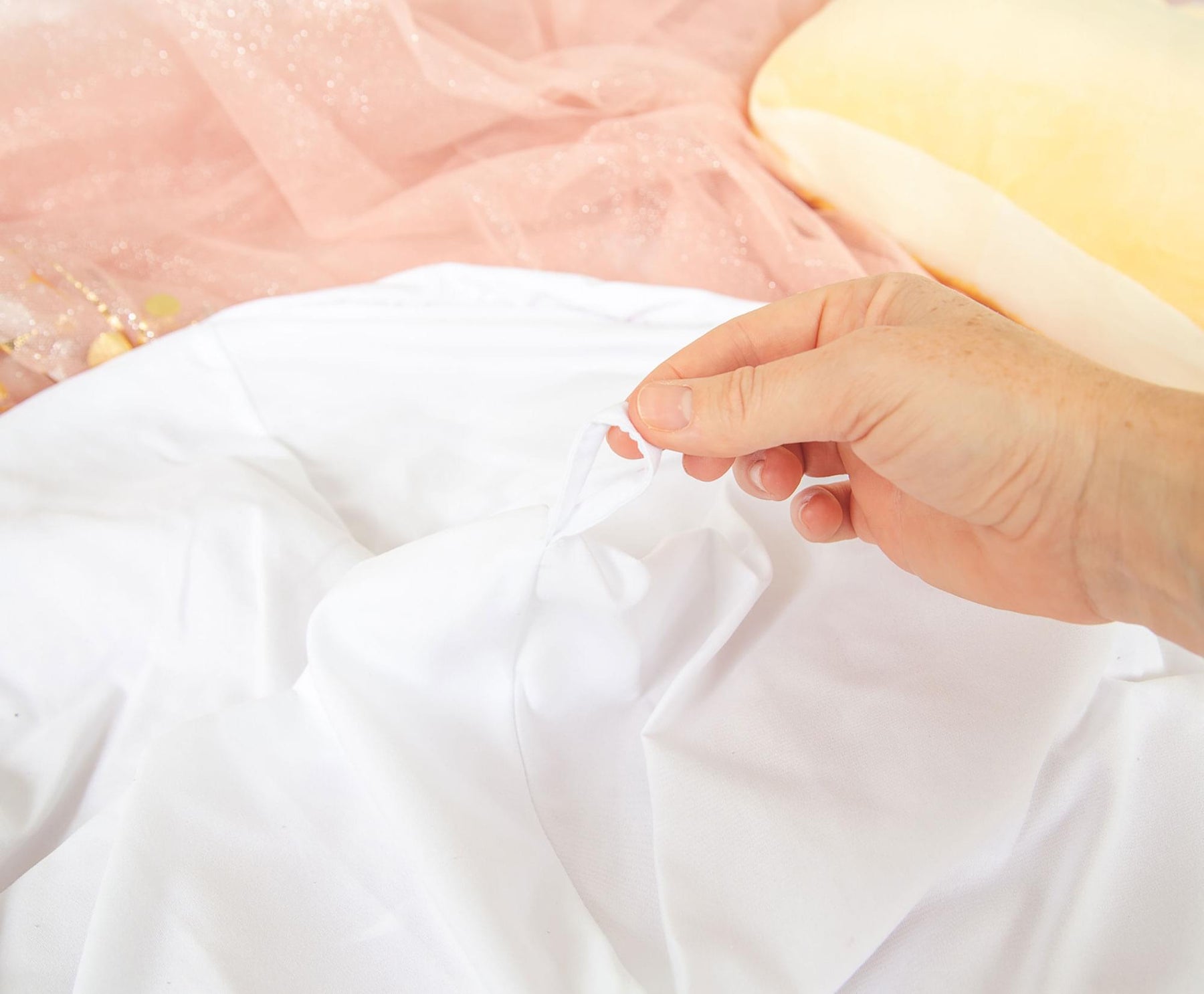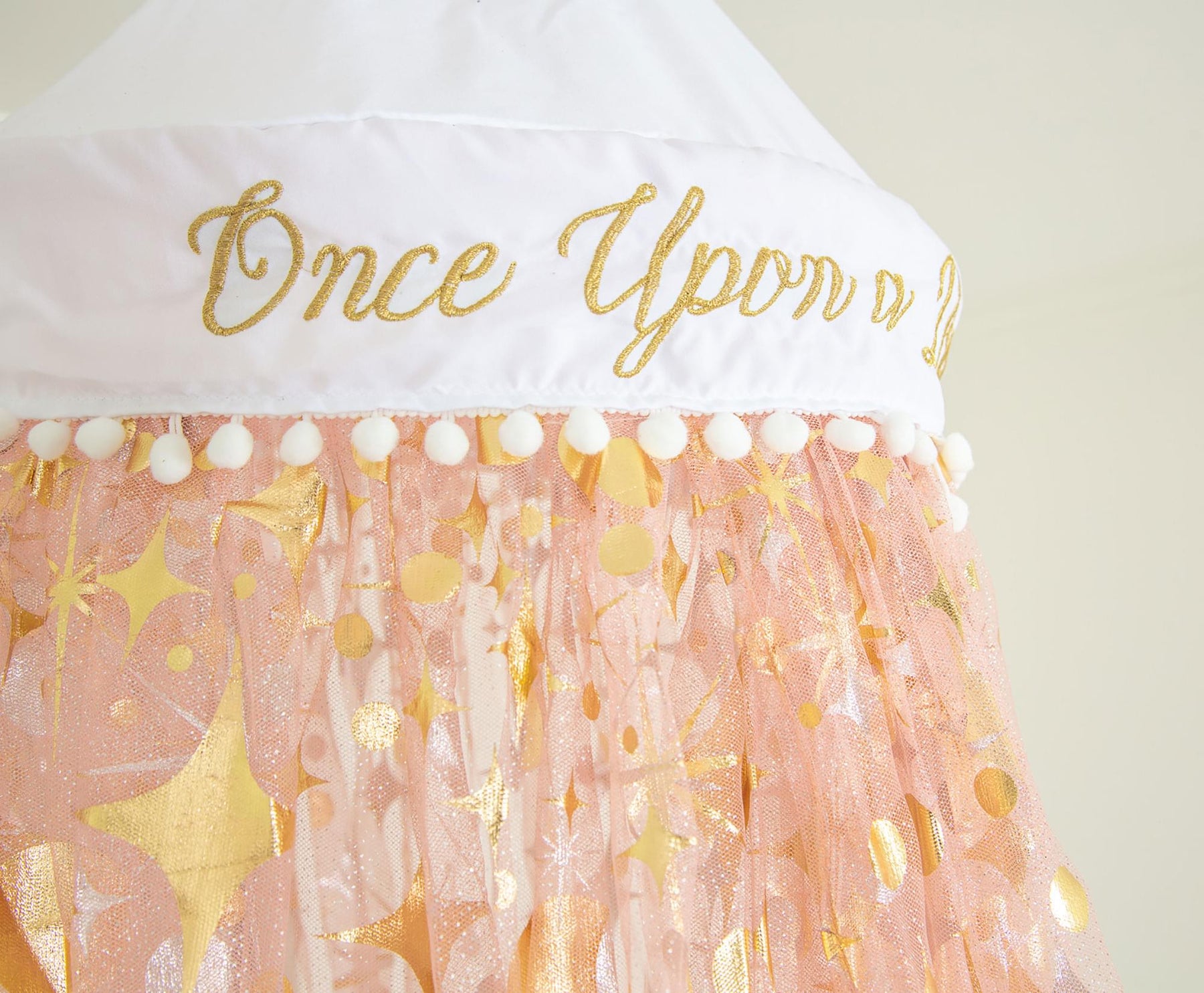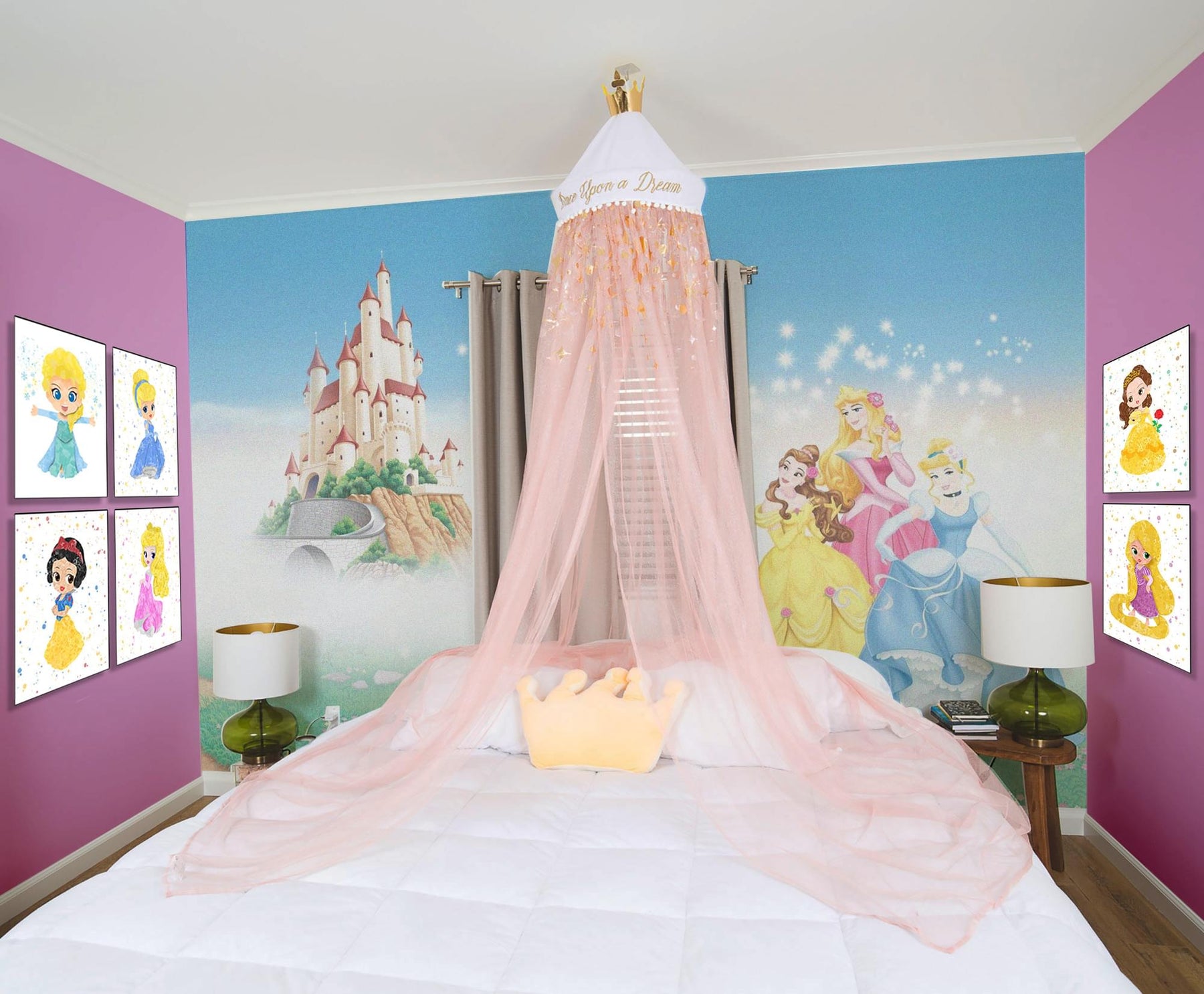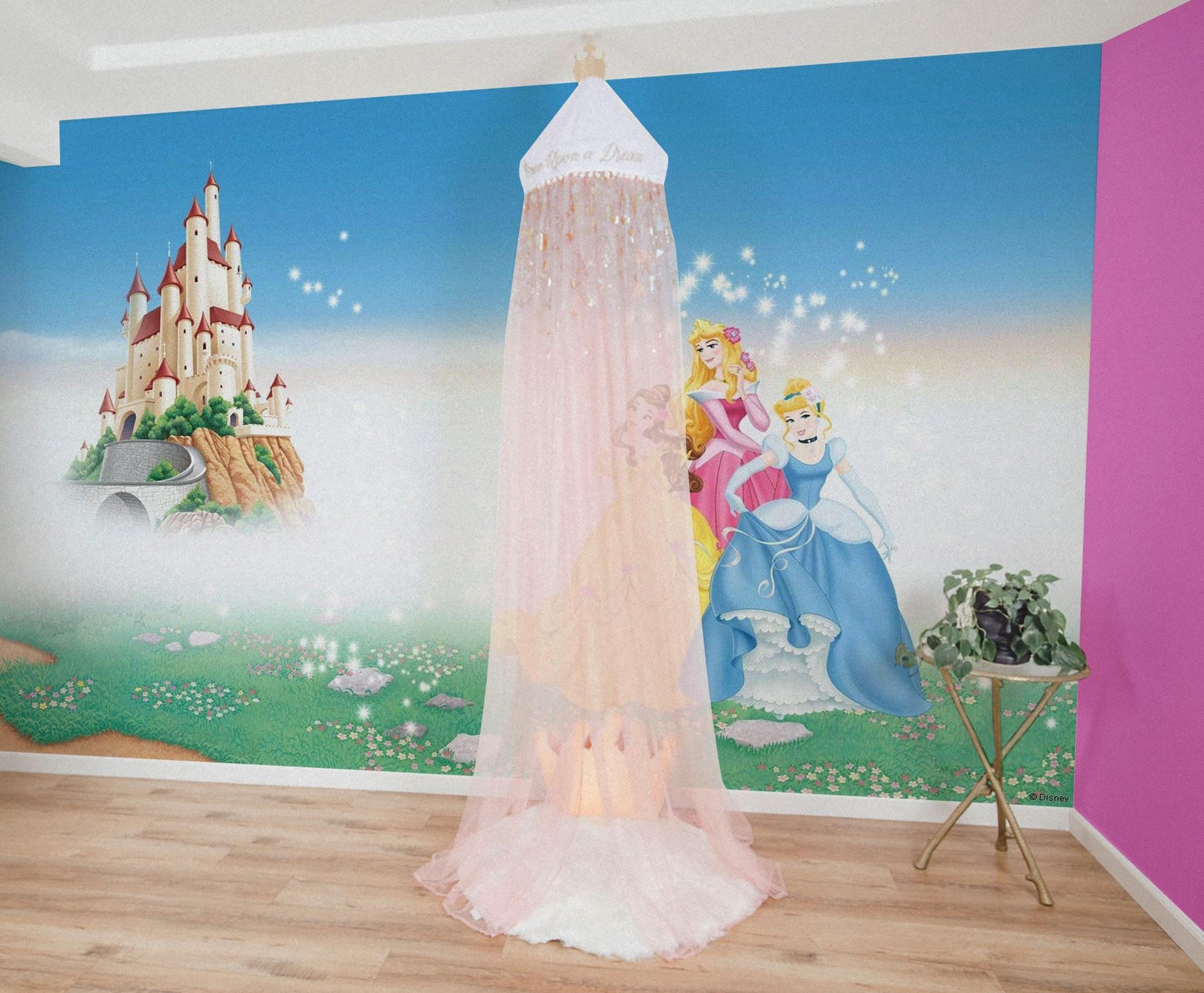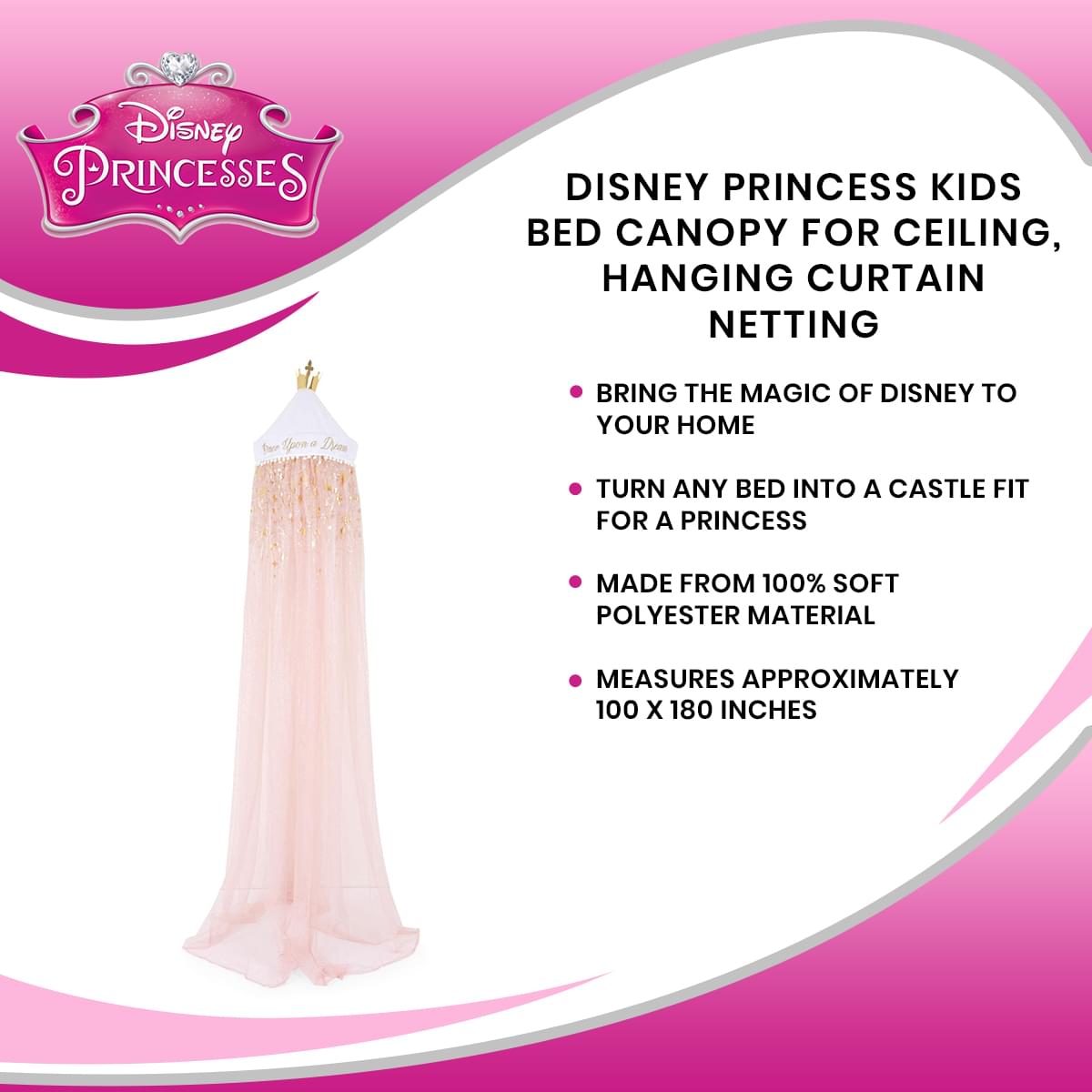 Disney Princess Kids Bed Canopy for Ceiling, Hanging Curtain Netting
Disney Magic At Home: Turn any bed into a castle fit for a princess with this Disney Princess Canopy. Perfect for your own personal Sleeping Beauty, this canopy immerses your little royal one in a world of imagination.
Whimsical Style Fit For Royalty: The top of the bed canopy is adorned with a gold crown, white pompoms, and the quote "Once Upon a Dream" in gold lettering. Made from sheer pink netting spangled with gold sparky designs.
Made From Quality Materials: Create a cozy throne space with this Disney Princess Canopy, finely designed with 100% polyester fabric. The plastic frame maintains the curtain's shape, so it drapes elegantly over your bed.
Private Canopy Shelter: Hang up this indoor bed canopy in kids' bedrooms, playrooms, or at birthday party celebrations. Spacious design measures a roomy 100 x 180 inches. Easy setup requires adult installation.
Fun Disney Room Essentials: Bring some royal style to your space with this officially licensed Disney Princess Bed Canopy. Full of fairytale charm, this magical drape is perfect for princesses ages 6+ and up.
KIDS ROOM ESSENTIALS FIT FOR ROYALTY
If you have a Sleeping Beauty in your house, acknowledge their royal qualities with this Disney Princess Bed Canopy. Perfect over a twin bed or in the corner of a nursery, this decorative canopy drape can also magically transform any chair into a throne, making it a truly royal option for birthday parties and celebrations.
WHERE DISNEY FANDOM MEETS HOME DECOR
This ceiling bed canopy can set the expectations of college roommates in a dorm room, and it'll even look fabulous hanging above and draped across the headboard of a queen bed. Plus, this whimsical piece of home decor is adorable for a dog or cat, turning your pet into instant royalty.