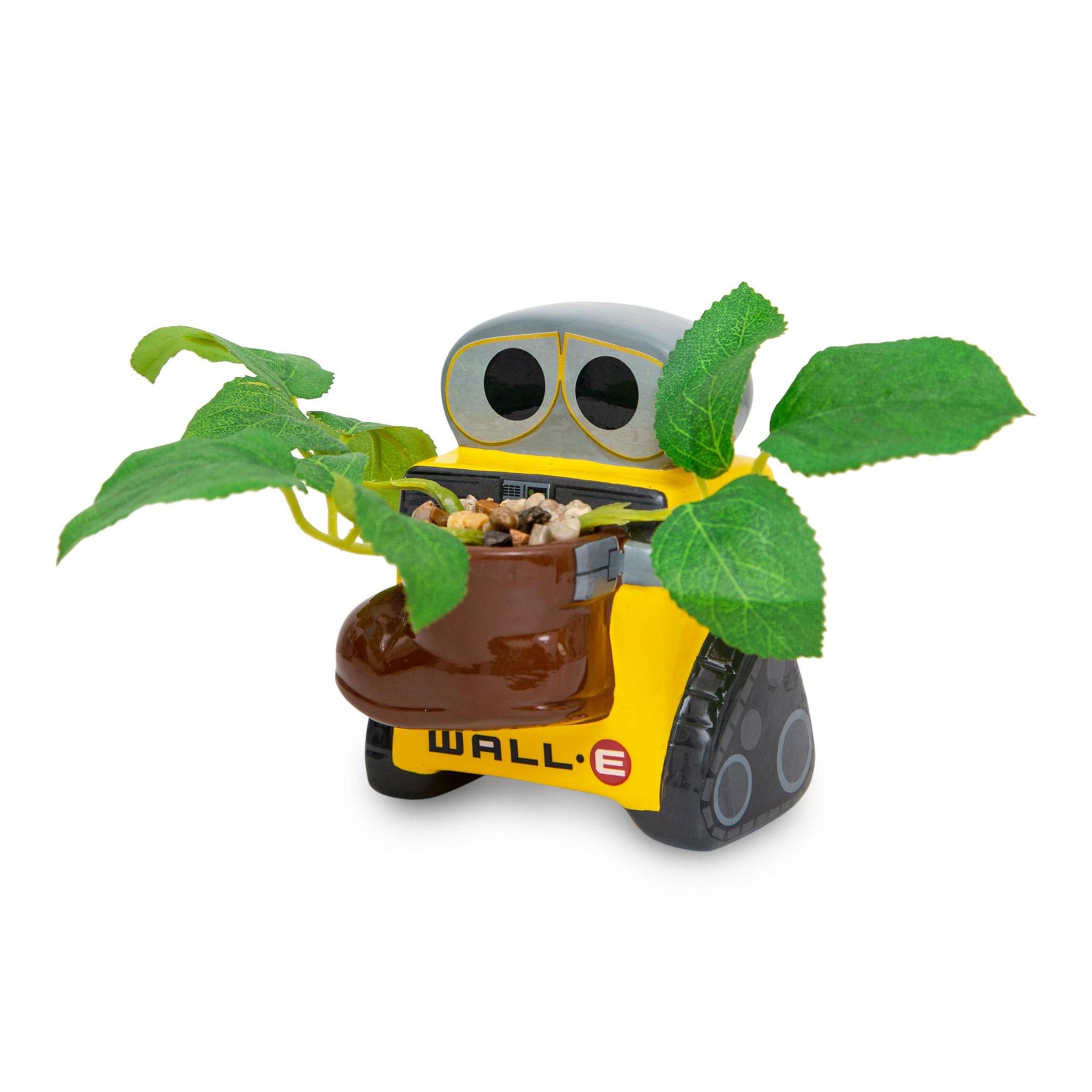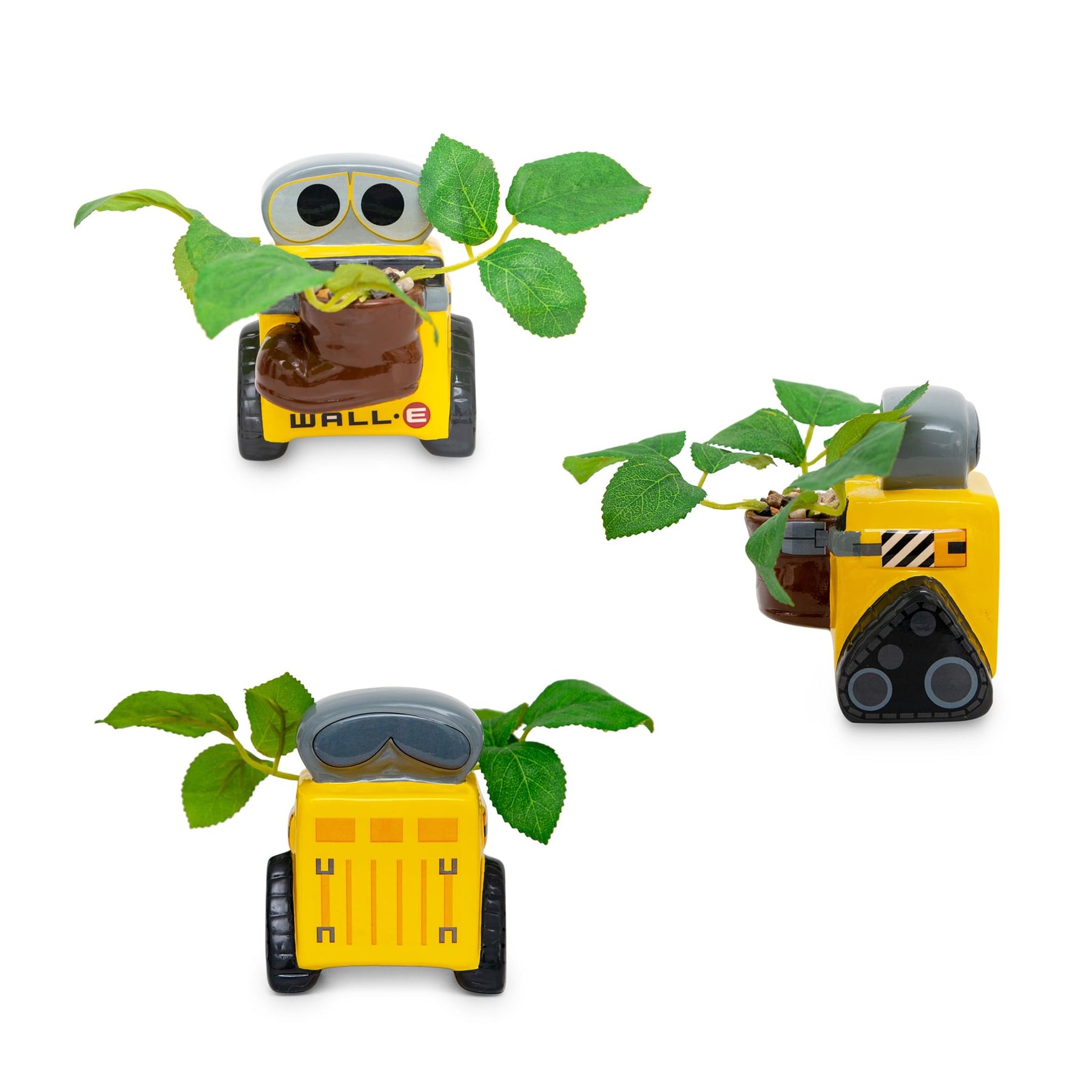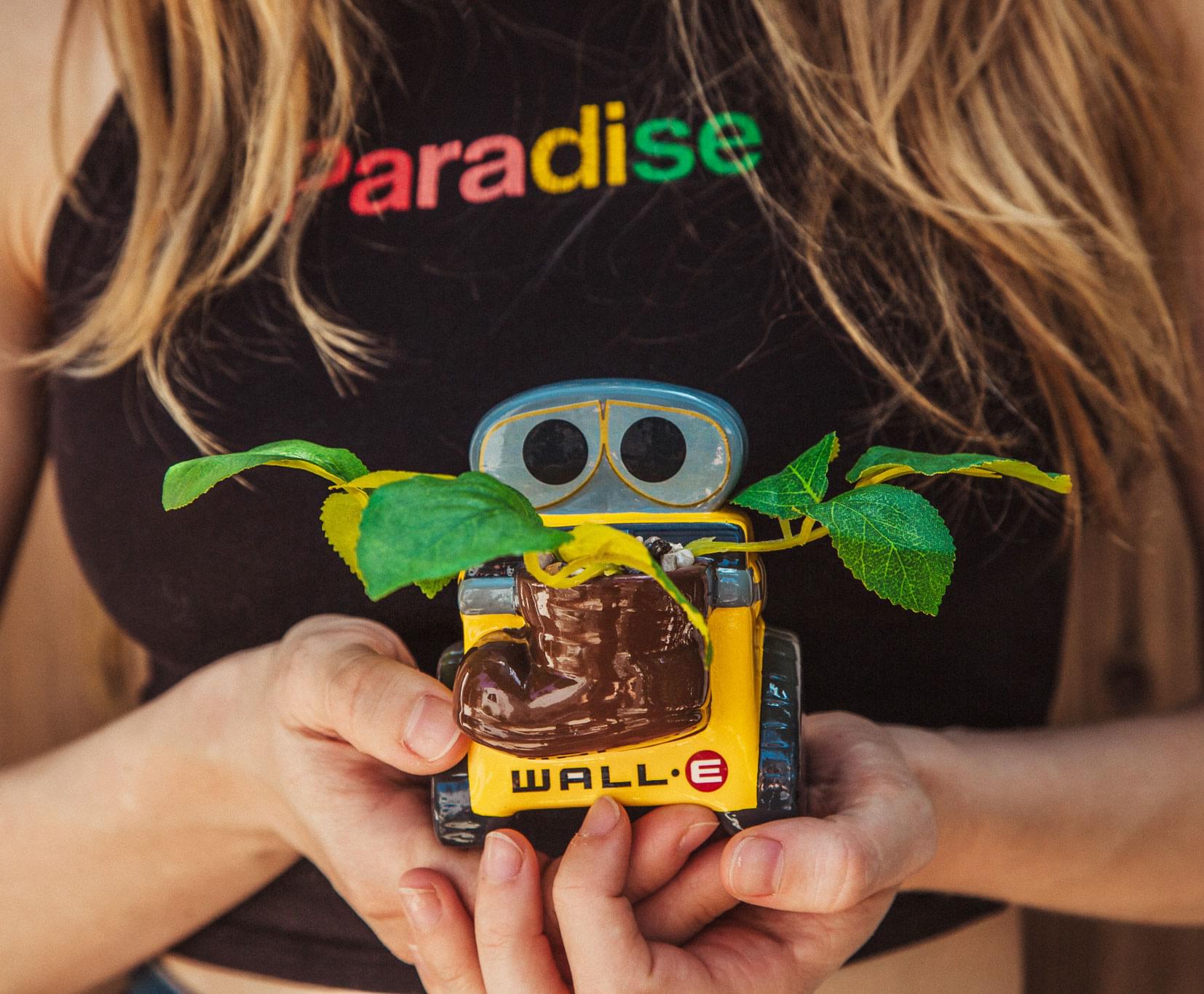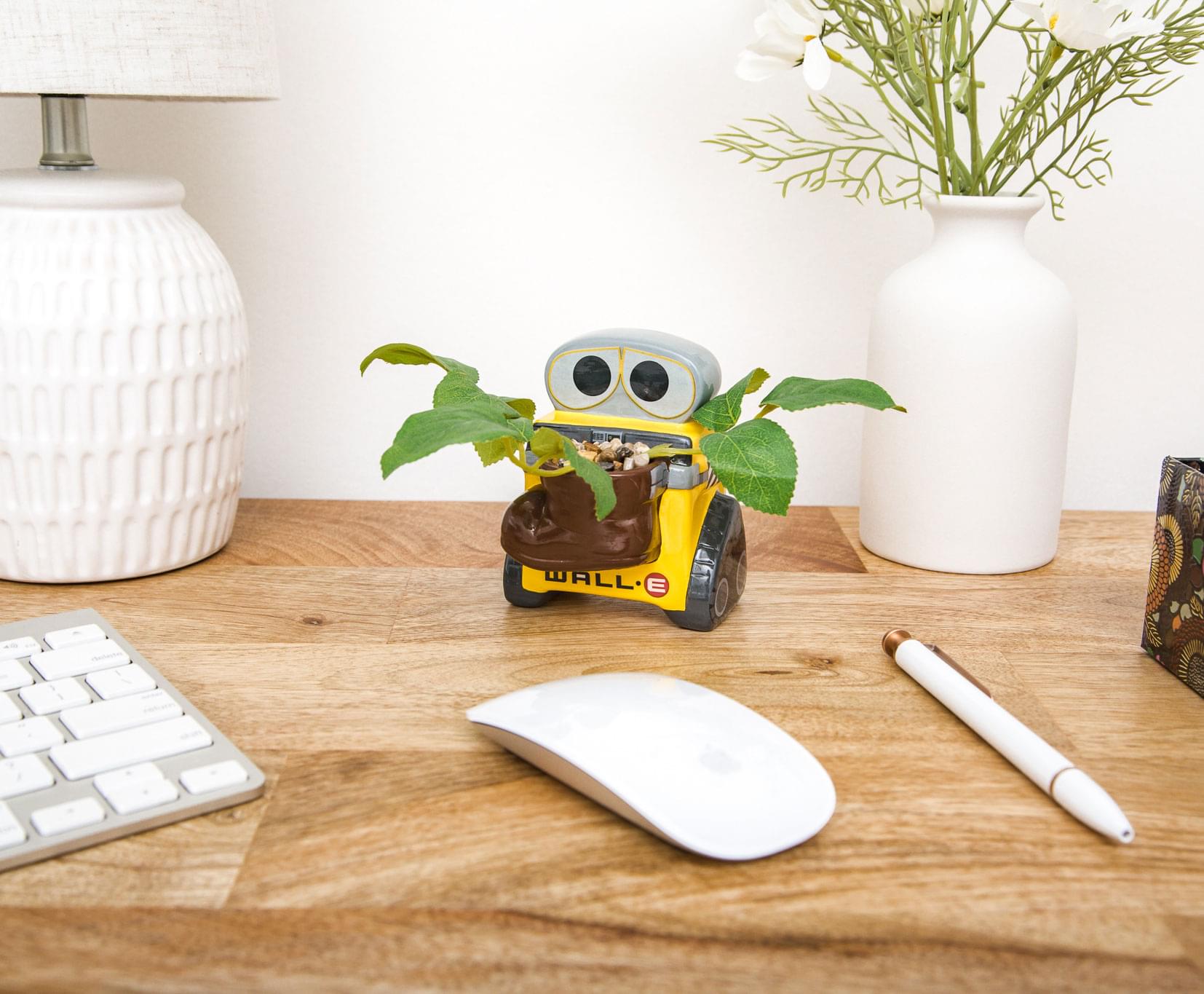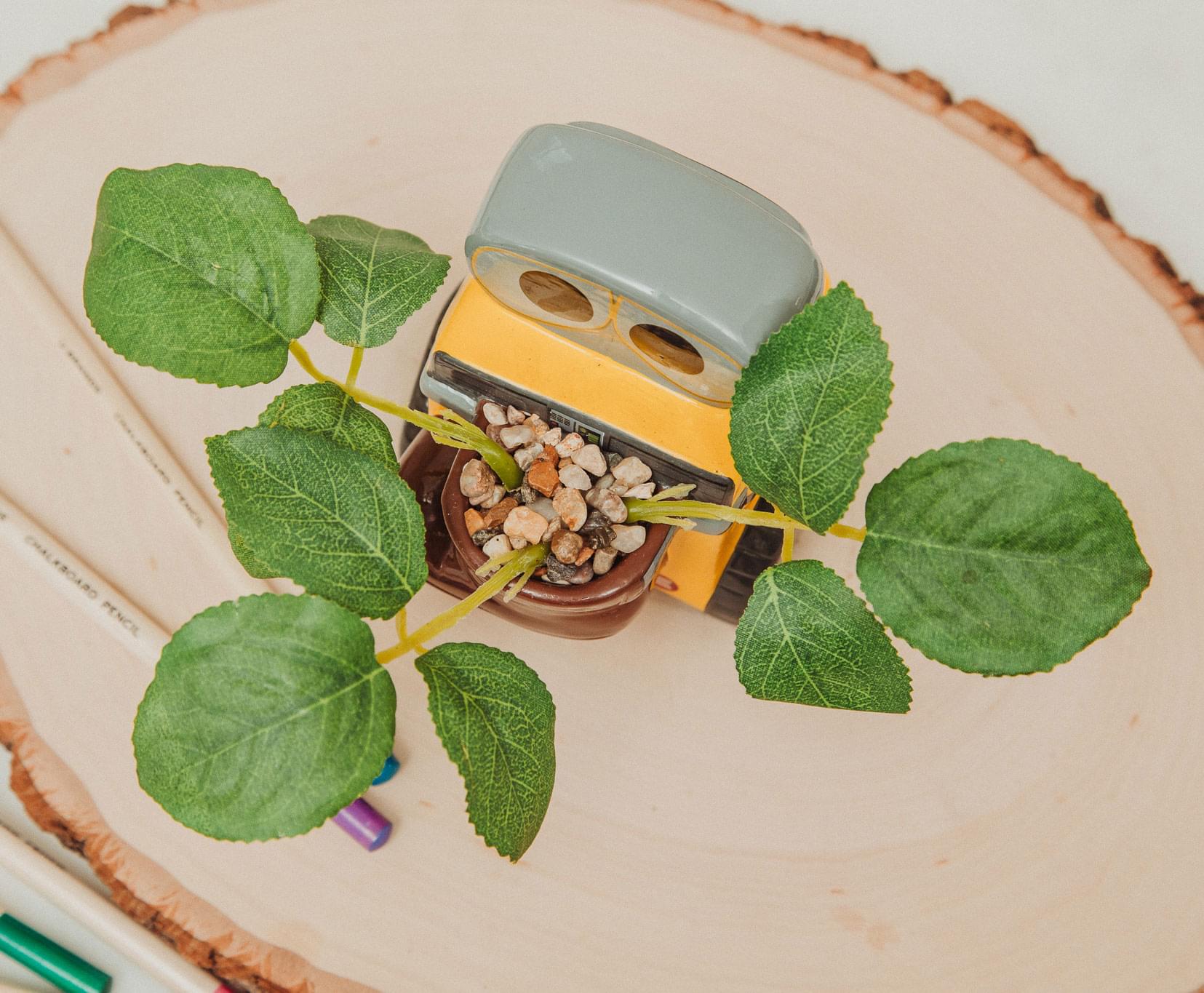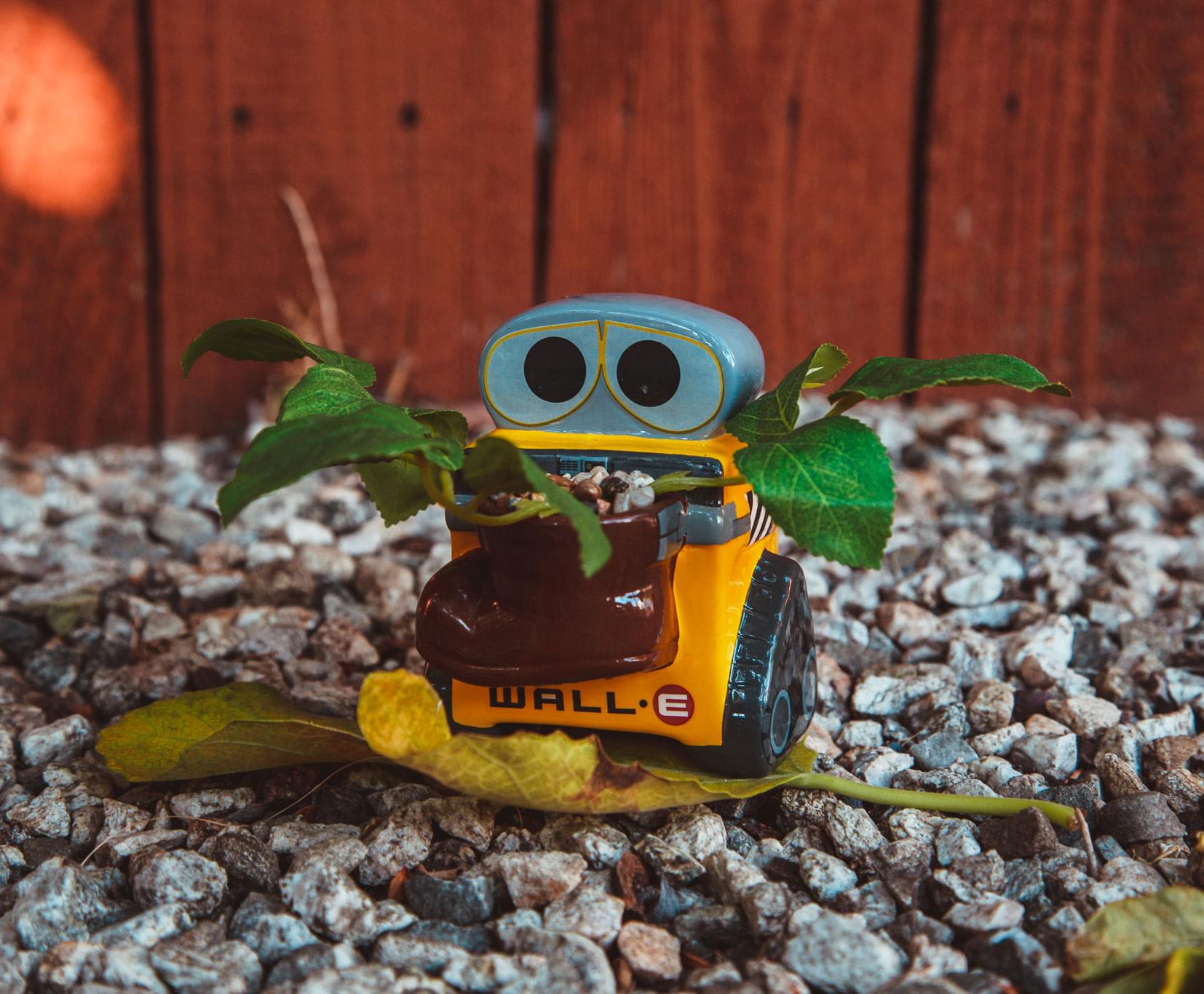 Disney Pixar WALL-E 4-Inch Ceramic Mini Planter With Artificial Succulent
JOURNEY TO THE STARS: Bring home a piece of the cosmos back to your humble abode on Earth. The waste-collecting robot has arrived in this form of this exclusive planter pot from Disney and Pixar's WALL-E.
THE FUTURE IS NOW: Enjoy the adventure of a lifetime with this mini planter. The unique character mold is authentically sculpted to look like WALL-E is holding a shoe, complete with a plastic plant sprouting out.
MEETS THE AXIOM'S STANDARDS: Decorate with this ceramic planter measuring approximately 4 inches tall (without plant). The realistic-looking faux succulent features vibrant coloring and detailed texture.
EASY NO FUSS DECOR: Brighten up any home, office, or galactic pad with this planter pot that comes with an artificial succulent. Perfect for displaying with your Disney collectibles in an Earthly nook all your own.
OFFICIAL DISNEY COLLECTIBLE: Bring some character to your space with this officially licensed mini planter from Disney and Pixar's WALL-E. A little foliage goes a long way in freshening up any universe.
HOME DECOR THAT'S OUT OF THIS WORLD
Tidy up your part of the planet with this exclusive mini planter inspired by Disney and Pixar's WALL-E. Here to help keep your space clean and green, the adorable waste-collecting robot is reimagined as this ceramic figural sculpt. WALL-E is featured holding an old boot with an artificial seedling "growing" out of it, recreating one of the most iconic moments from the hit animated classic.
MINI CERAMIC PLANTER COMES WITH FAUX SUCCULENT
Looking for a universal way to freshen up your place? This decorative planter pot is programmed to bring a touch of greenery to your mantle, desk, windowsill, or other Earthly space. Skip the maintenance of average house plants with this faux succulent that even rivals the quality of Buy n Large.
Embark on your own exciting journey with this officially licensed home decor collectible from Disney and Pixar's WALL-E.