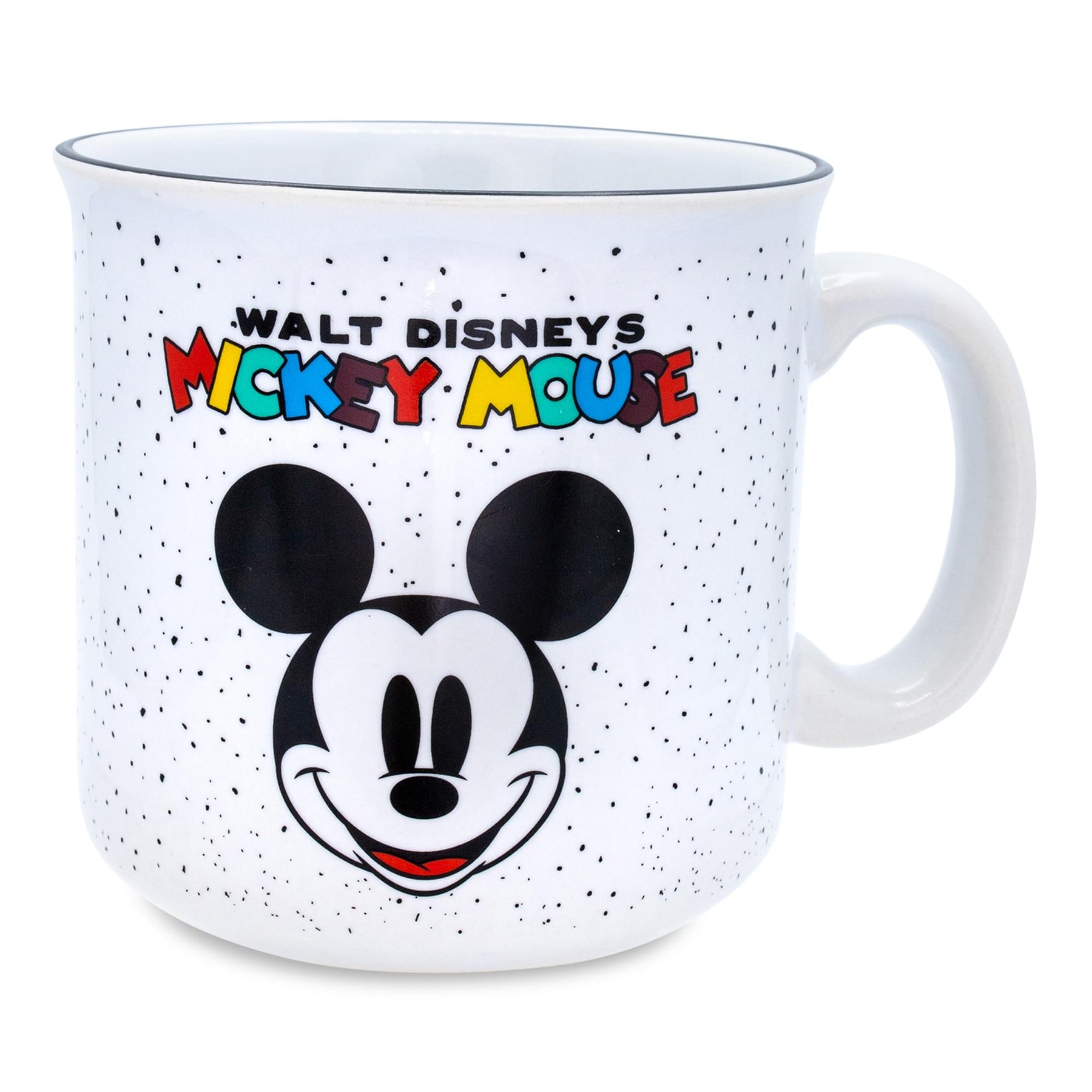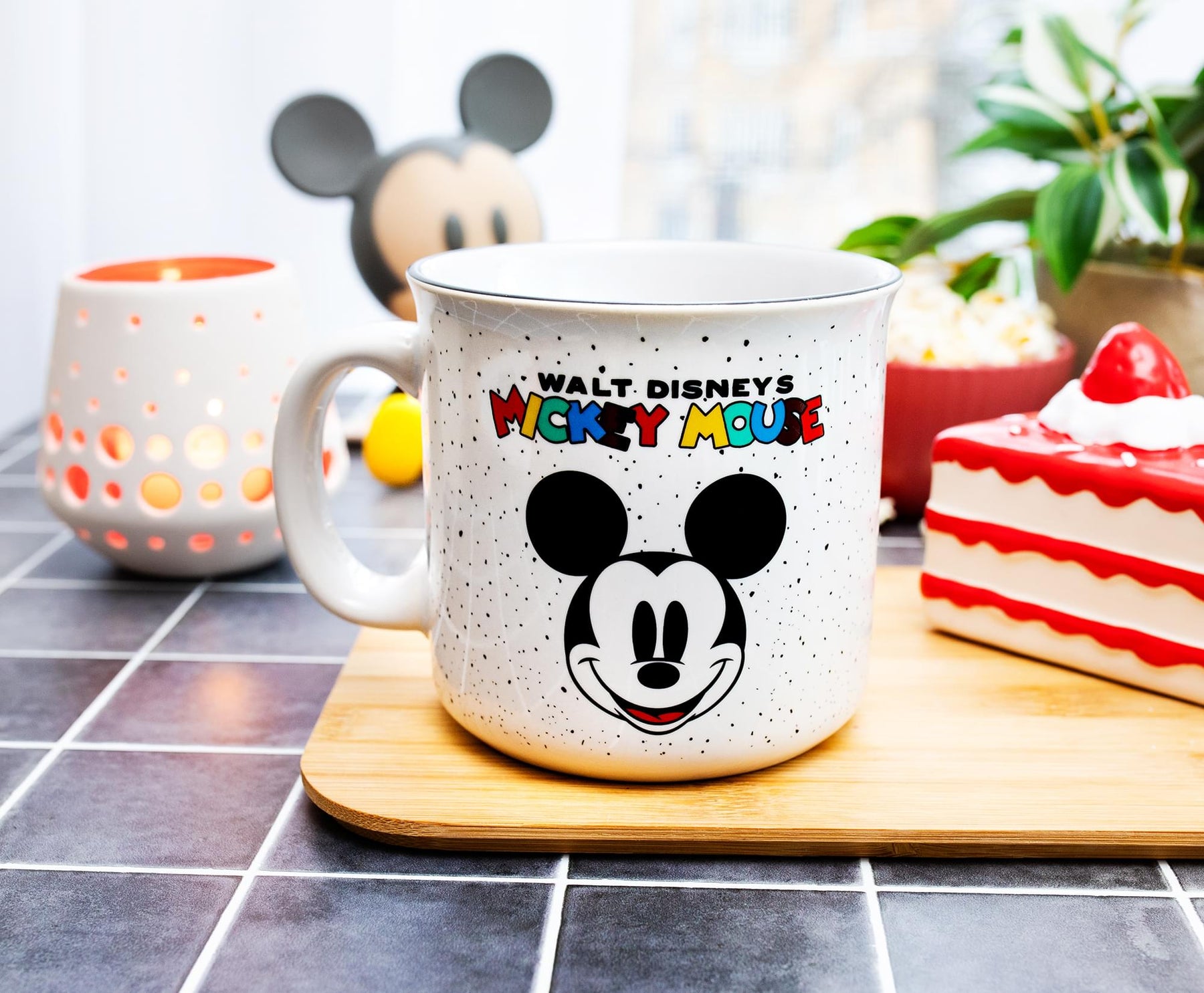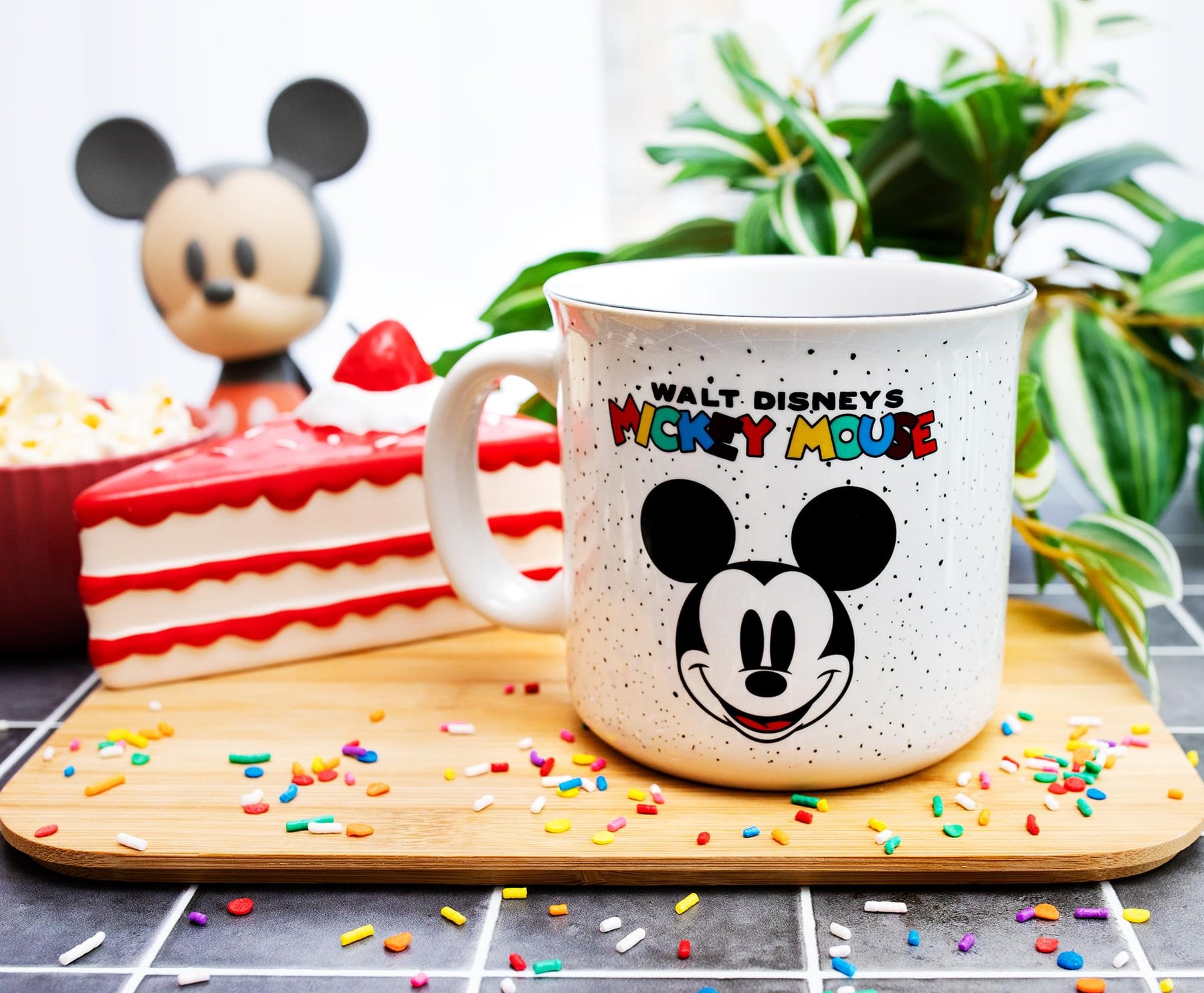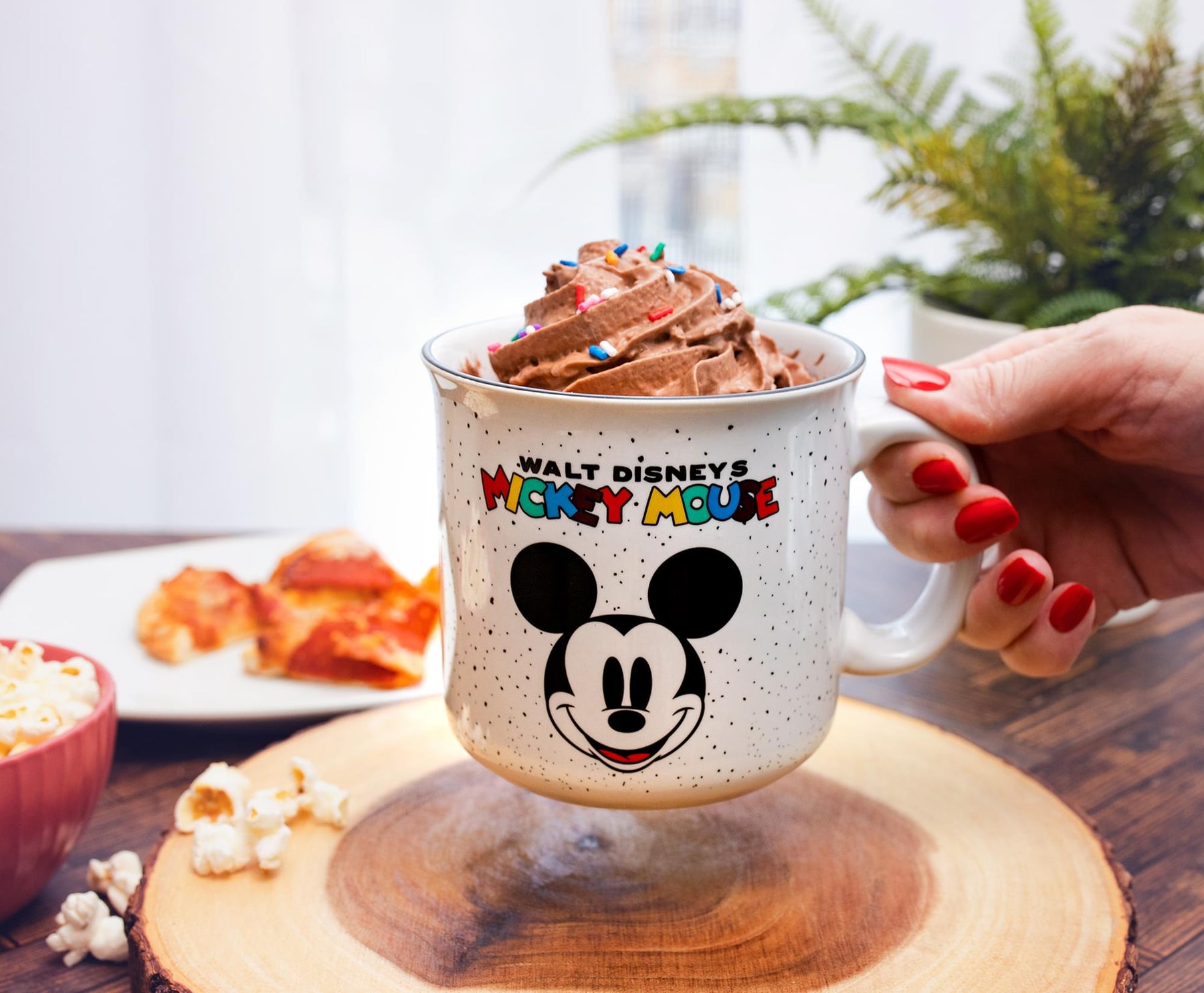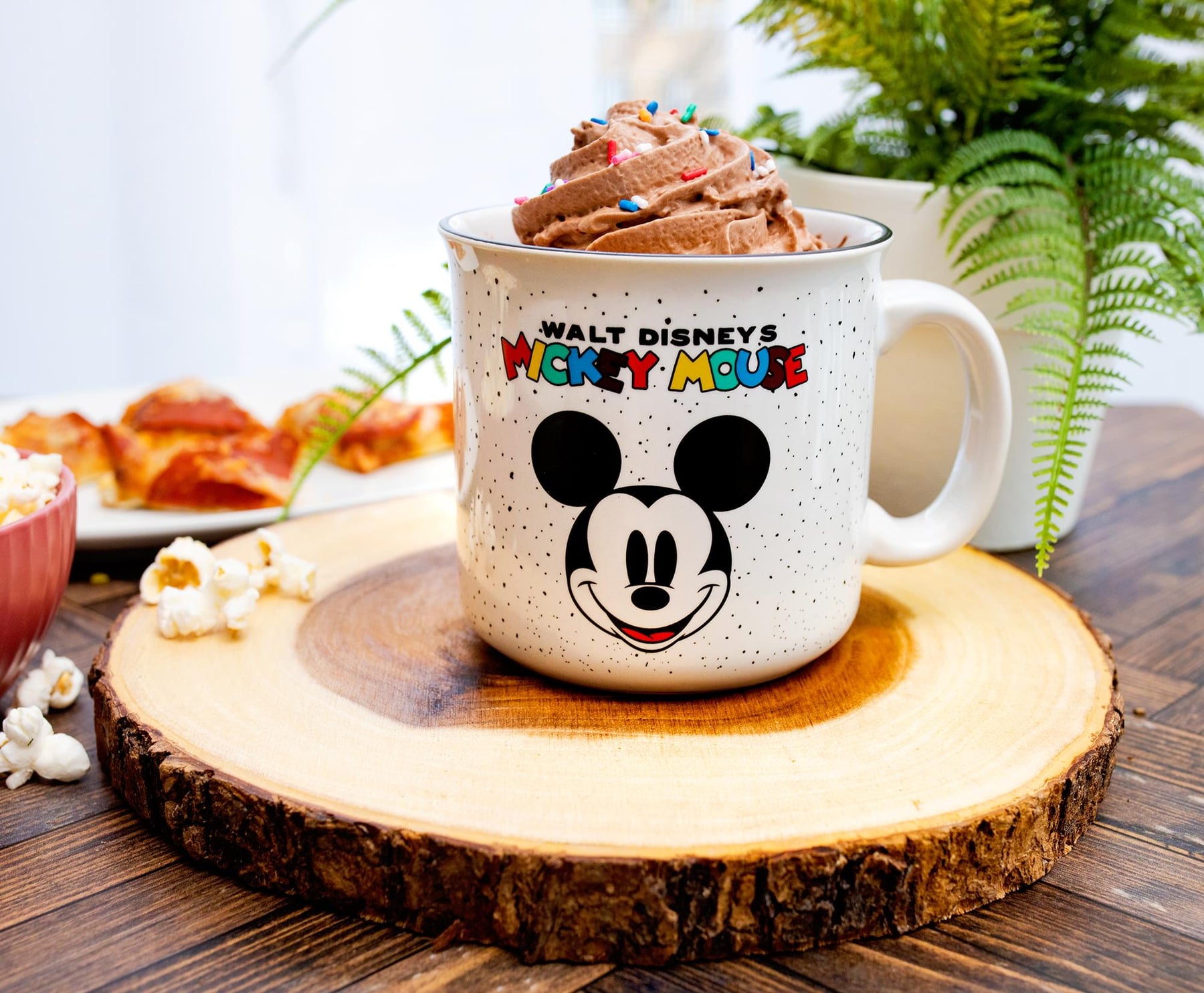 Disney Mickey Mouse Rainbow Ceramic Camper Mug | Holds 20 Ounces
GOOD MORNING PAL: Walt Disney's most famous creation is here to help your morning start in a swell way. Begin your day the mouse's way with this exclusive camper mug featuring the one and only Mickey Mouse in a burst of colorful style.
THE FUN NEVER ENDS: With over 90 years of adventures under his belt, Mickey Mouse has never looked better. The speckled coffee mug features Disney's spokesmouse in a vintage style, where he appears under his name spelled out in a rainbow of colors.
GIVE YOUR DAY A BOOST: Things sure have changed since Mickey's debut in the 1920s, but people still enjoy a fresh cup of coffee to start their day. This oversized mug holds approximately 20 ounces of your preferred hot or cold beverage.
THE FINEST FROM TOONTOWN: This BPA-free ceramic mug is made for long-lasting use to accompany your greatest adventures, including anywhere from Anaheim to Toyko. Easy to maintain, it's suitable for both microwave and top-rack dishwasher.
OFFICIAL DISNEY COLLECTIBLE: Discover a swell way to start your day with this officially licensed camper mug featuring Disney's Mickey Mouse. There's plenty of excitement to brew up with your favorite leading mouse.
IT'LL HAVE YOU SAYING, MAKE MINE MICKEY!
Start your day with a rainbow of fun using this exclusive camper mug featuring the one and only Mickey Mouse.
Disney's resident spokesmouse appears in vintage styling on this speckled coffee mug that looks great just about anywhere, from the playhouse all the way to Potatoland. Shows Mickey's iconic face under the words "Walt Disney's Mickey Mouse" spelled out in rainbow letters. It's a design that's sure to be just as enduring as the mouse in question.
MAKING MEMORIES WITH THE MOUSE
Keep yourself in bright spirits with this BPA-free ceramic mug that will make your drinking experience that much more swell. Designed to be as ageless as the main mouse himself, this charming coffee mug will give you the boost you need to make it through your wackiest adventures.
Create your own timeless memories one sip at a time with officially licensed drinkware from the world of Disney.
CARE INSTRUCTIONS
Easy care
Top-rack dishwasher safe
Microwave safe
Read All About It on Our Blog
Trending Geek