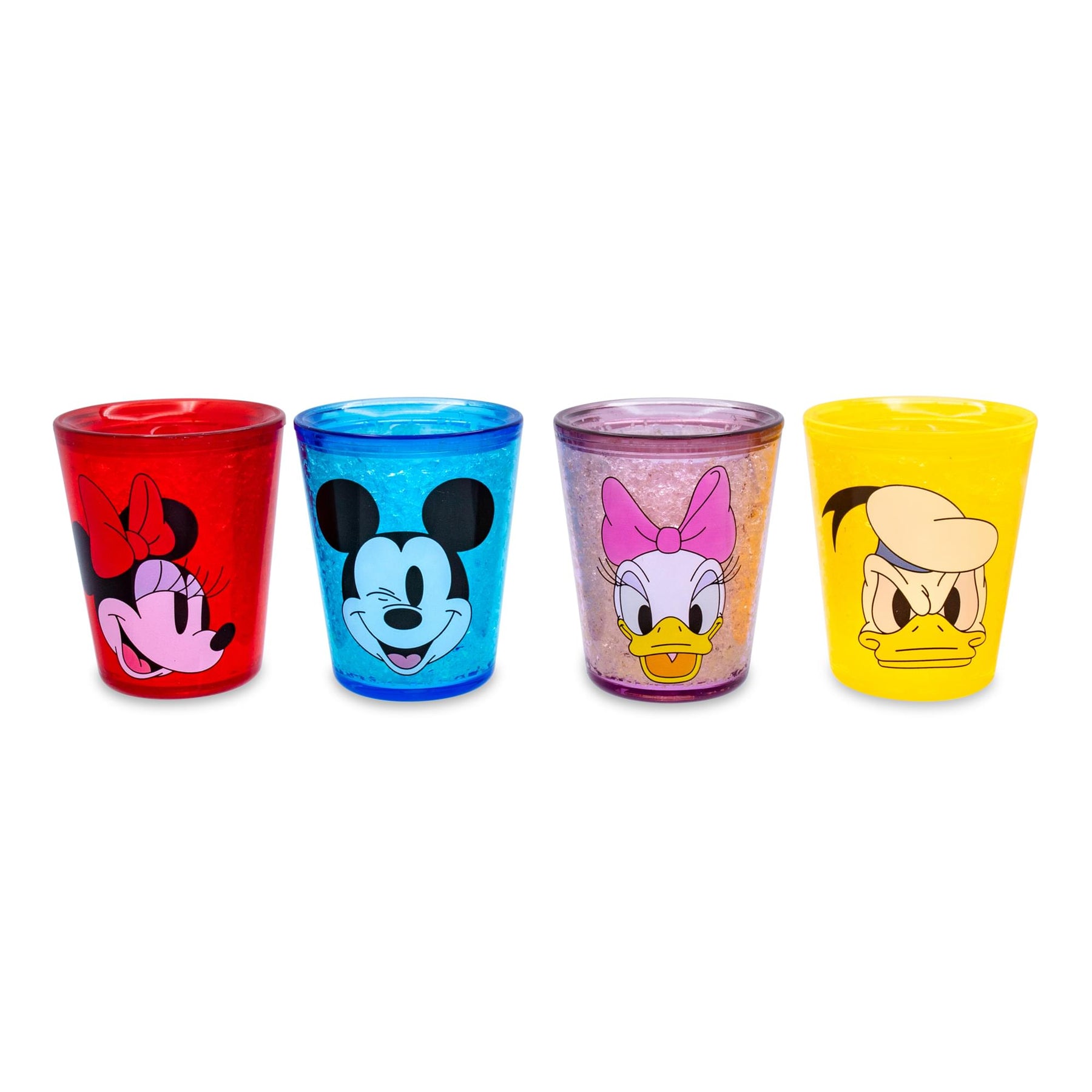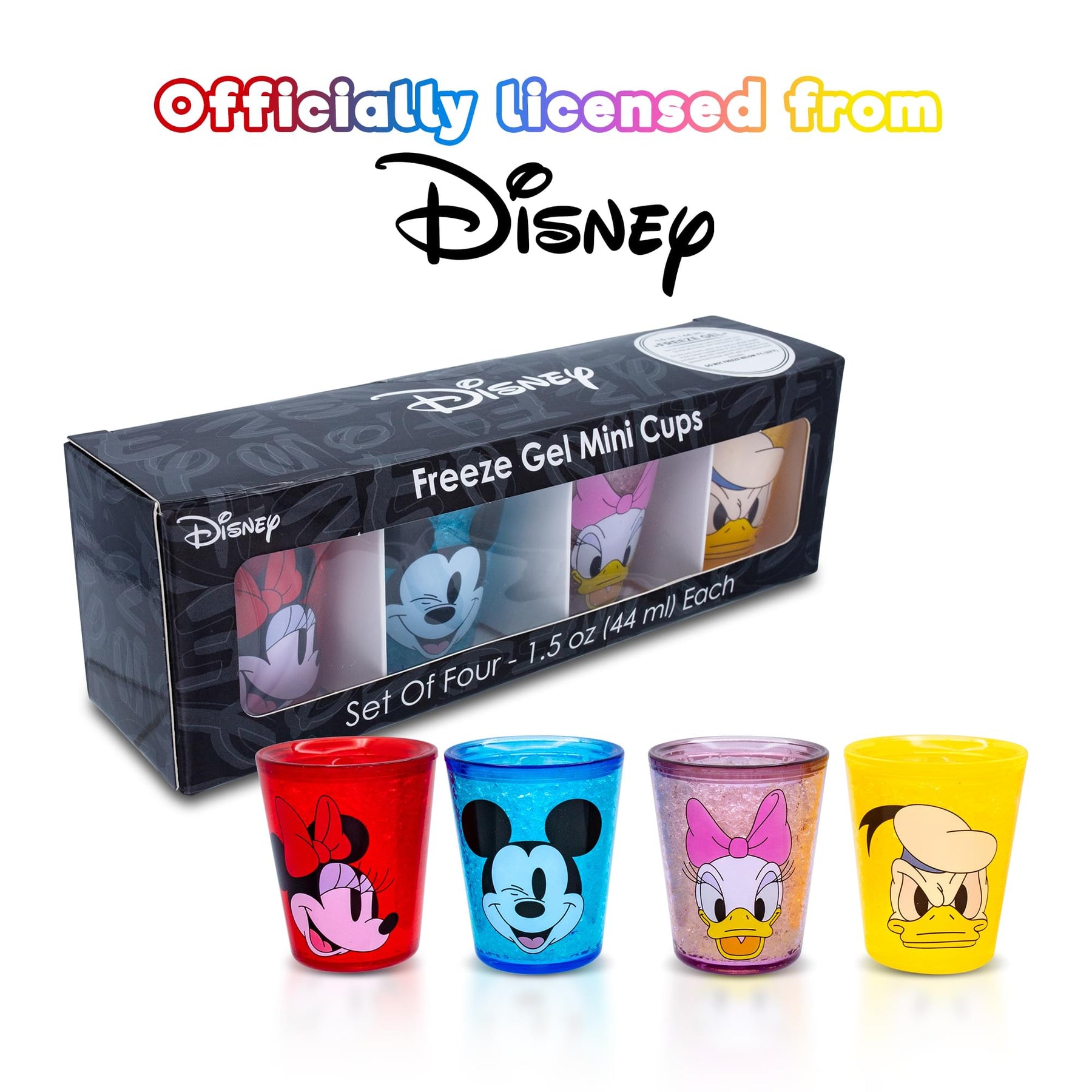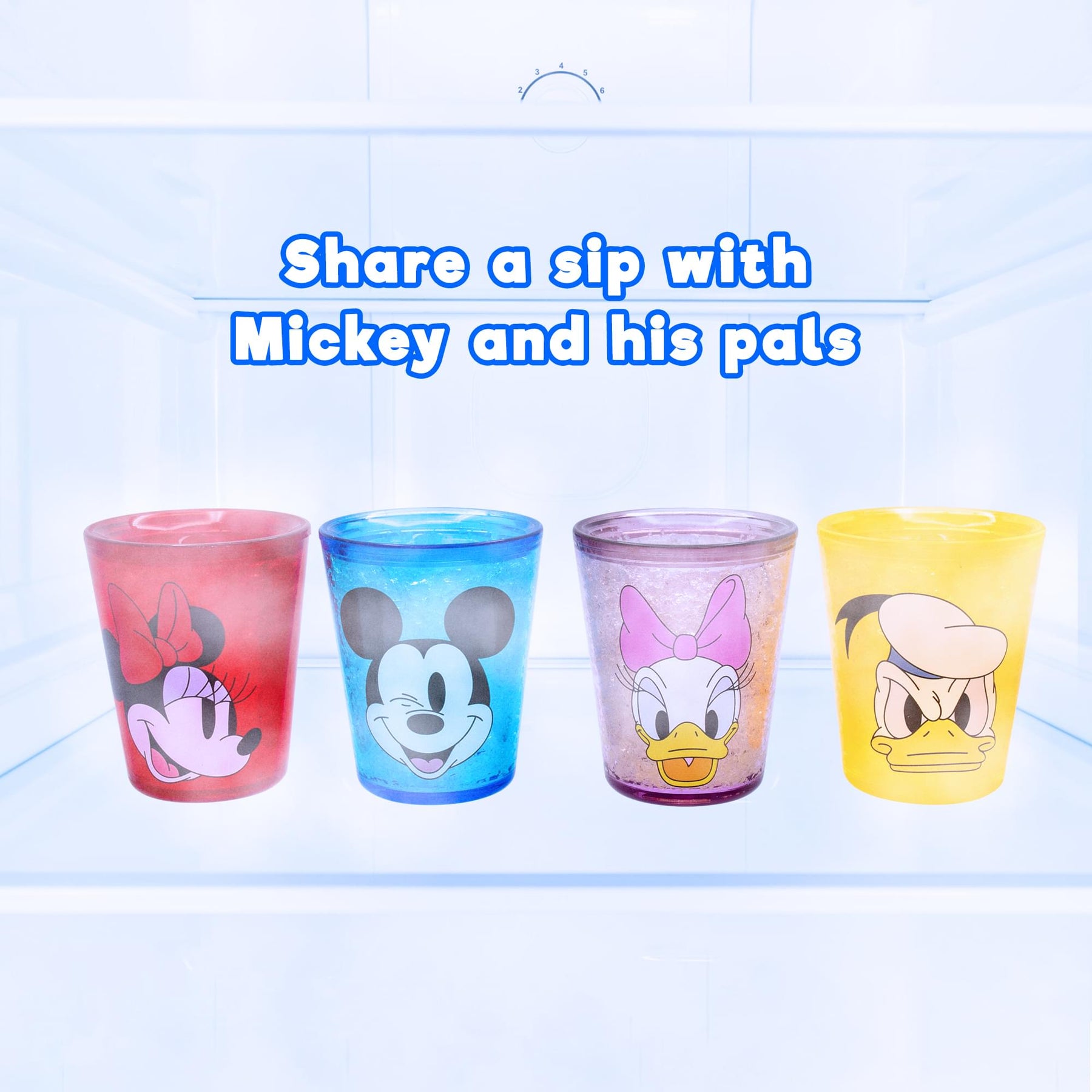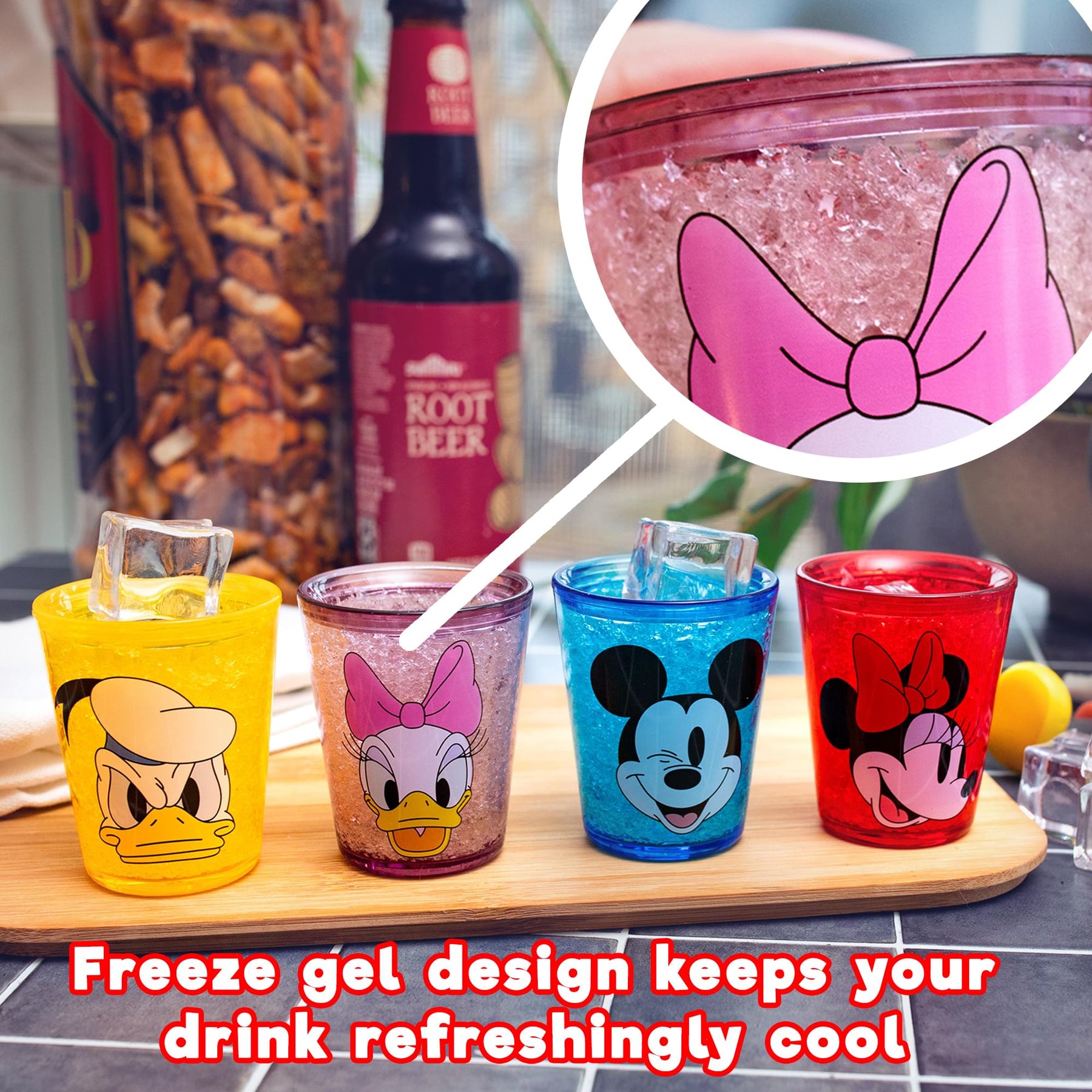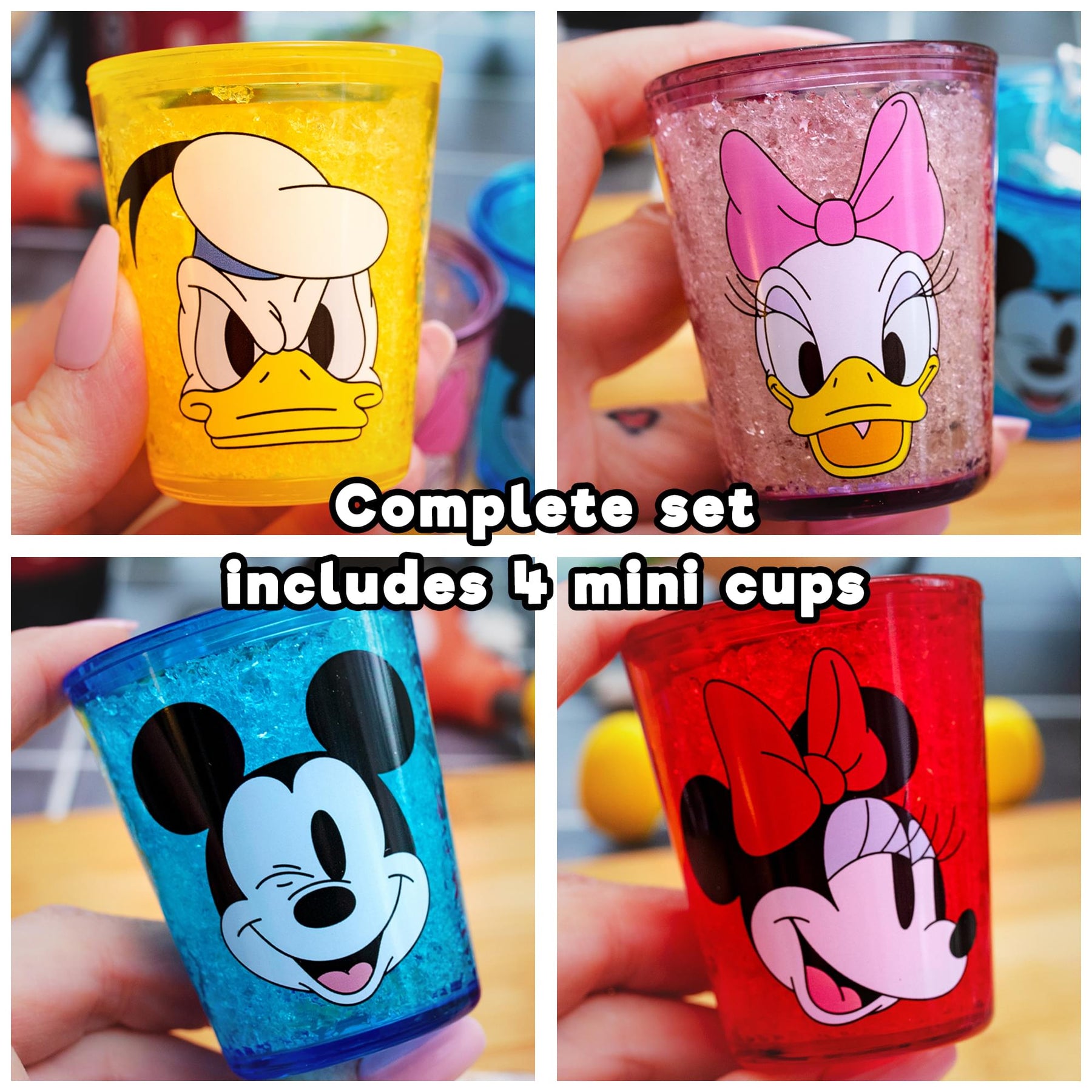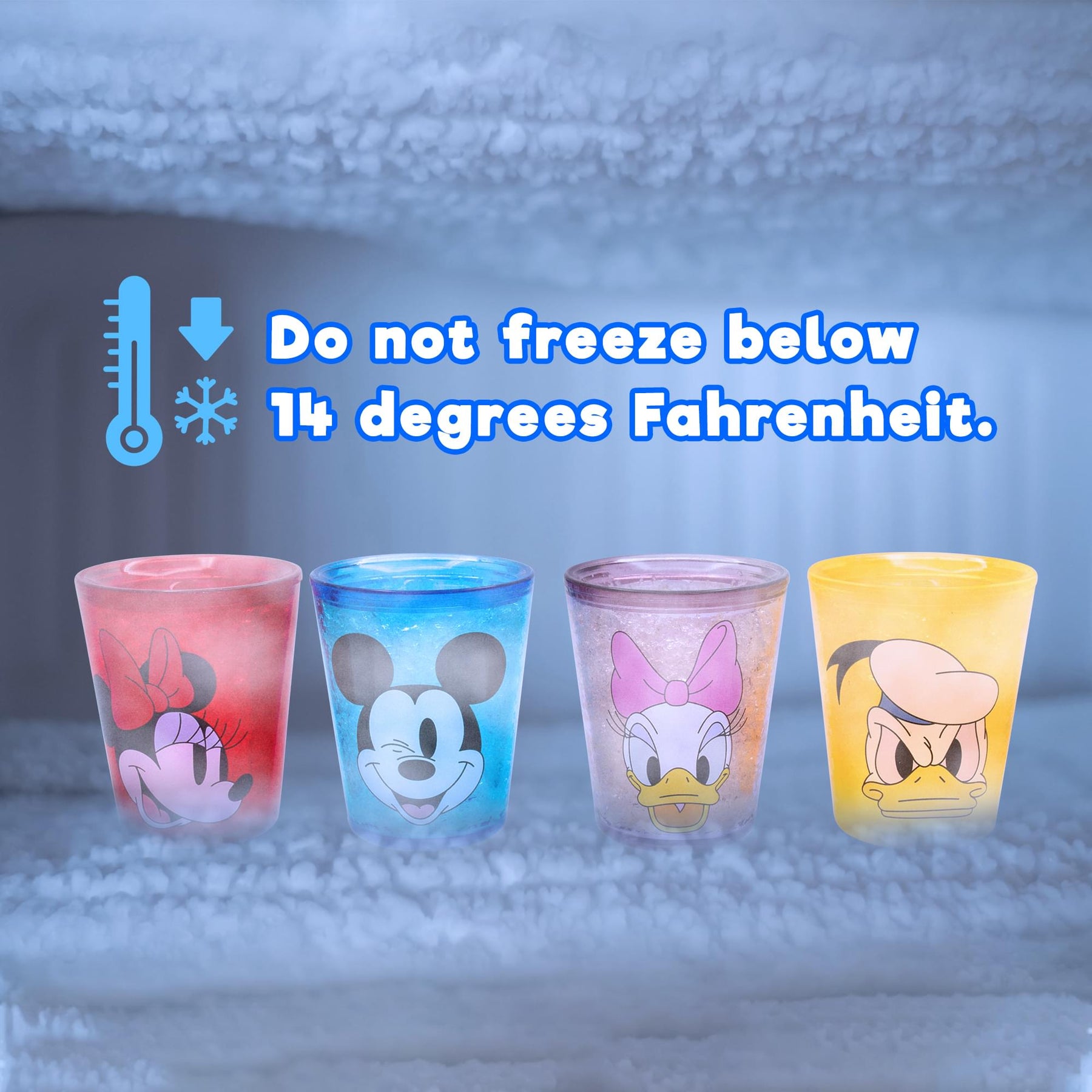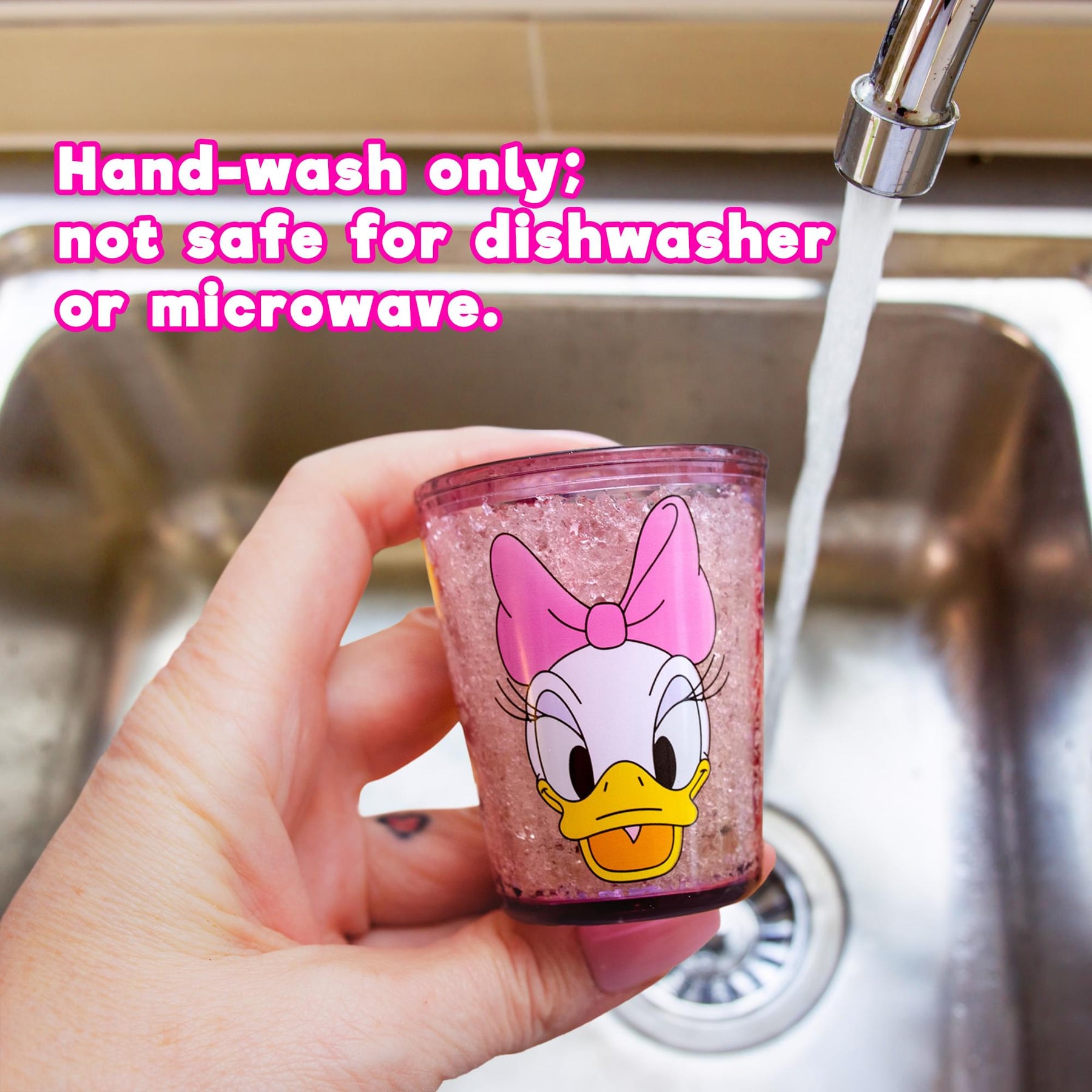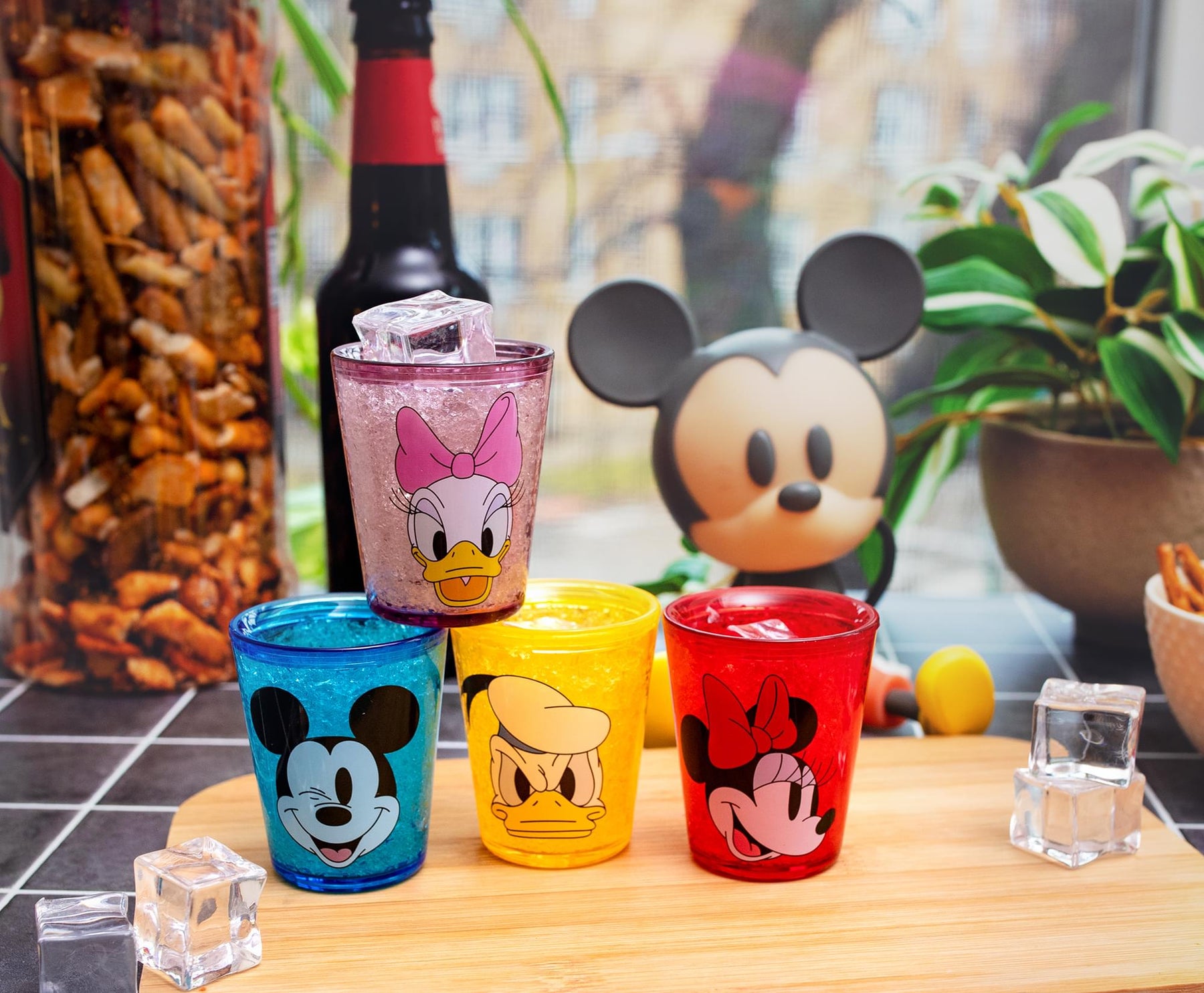 Disney Mickey Mouse and Friends Faces 1.5-Ounce Freeze Gel Mini Cups | Set of 4
SAY HIYA TO YOUR PALS: Mickey Mouse is leading the club on this exclusive set of mini cups featuring the classic characters from Disney. They're perfect for making very small toasts to their very large list of appearances.
THE QUINTESSENTIAL QUARTET: This mini cup set brings together two of Disney's most popular power couples. You have Donald Duck in yellow, Daisy Duck in purple, Minnie Mouse in ravishing red, and Mickey Mouse in blue.
TIME TO CELEBRATE TOGETHER: Get all your pals gathered for a classic round of drinks. These mini cups each hold 1.5 ounces of your preferred beverage, featuring a classic rounded shape to make things that much smoother for your party.
MEETS TOONTOWN STANDARDS: Freeze gel feature keeps your drinks cold without ice. Place each BPA-free cup in the freezer for 2-4 hours before use. Do not freeze below 14 degrees Fahrenheit. Hand-wash only; not safe for dishwasher or microwave.
OFFICIAL DISNEY COLLECTIBLE: Get the wonderful people in your life together for a refreshment. You'll make happy memories of your own with this officially licensed freeze gel mini cup set featuring Disney's classic crew of beloved characters.
DONALD AND DAISY AND MICKEY AND MINNIE AND YOU
Gather all your closest fiends together with this exclusive mini cup set from Disney.
As they say, the classics never go out of style. That's never been truer than with this fun drinkware set features four unique designs. On the first, Donald Duck is looking annoyed, but that's nothing new. He'll cheer up when he sees the second, showing Daisy Duck looking positive on purple. The third has Minnie Mouse, looking ravishing in red. And completing the set is the leader of the club, the spokesmouse, brilliant in blue, it's Mickey Mouse.
ADD THIS CLASSIC SELECTION TO YOUR DISNEY HOME COLLECTION
Full of ears and cheers, you can enjoy all of your favorite beverages with these 1.5-ounce mini cups. Plus the cool freeze gel feature will keep your drinks frosty without adding ice. Just put them in the freezer for 2-4 hours before use and they'll be ready to go. This trendsetting Disney drinkware makes the perfect addition to any friendly gathering. Get all of your closest friends, buddies, and pals together for a round of drinks.
Raise a toast to classic characters with this officially licensed mini cup set inspired by Walt Disney's originals.
CARE INSTRUCTIONS
Hand wash only
Not dishwasher safe
Not microwave safe