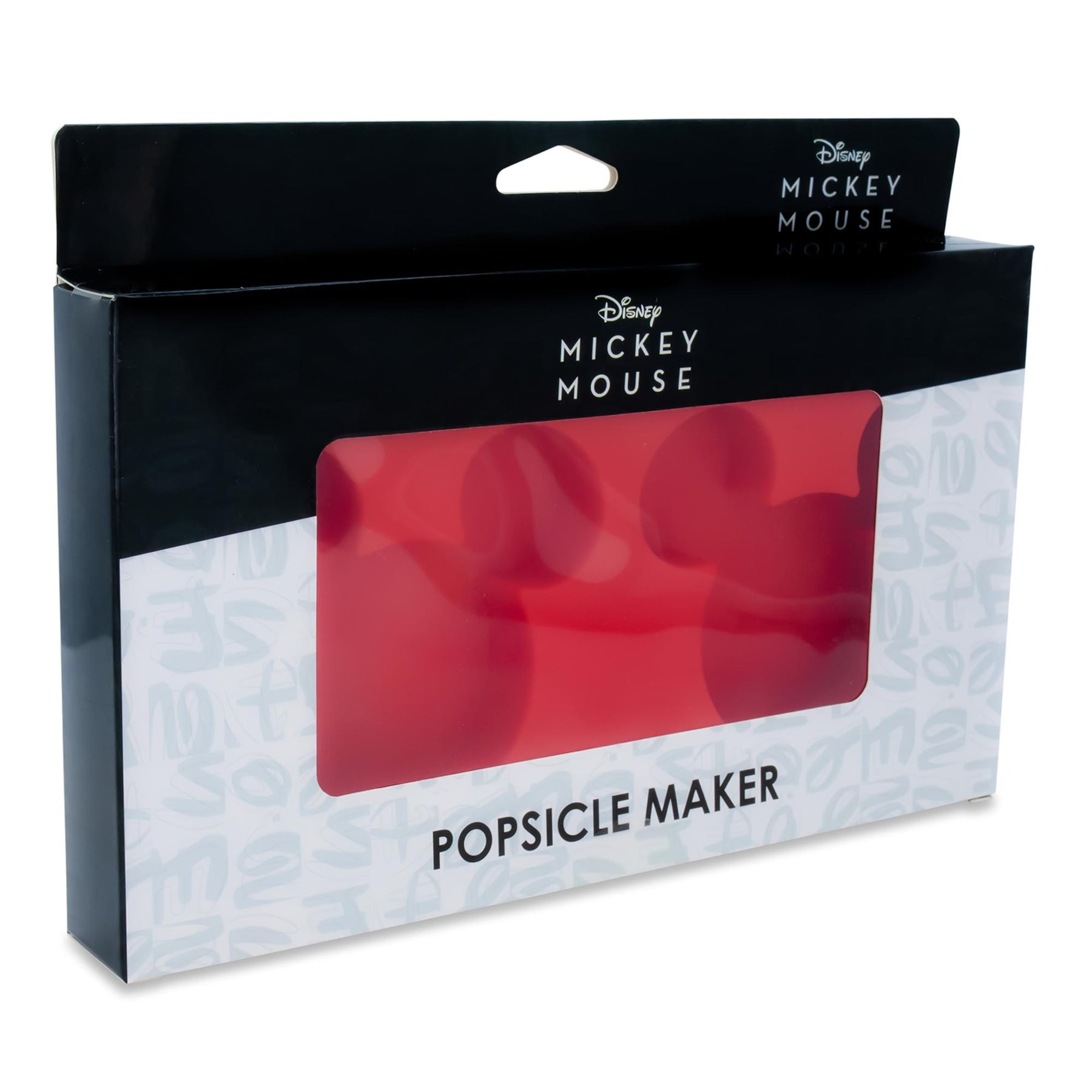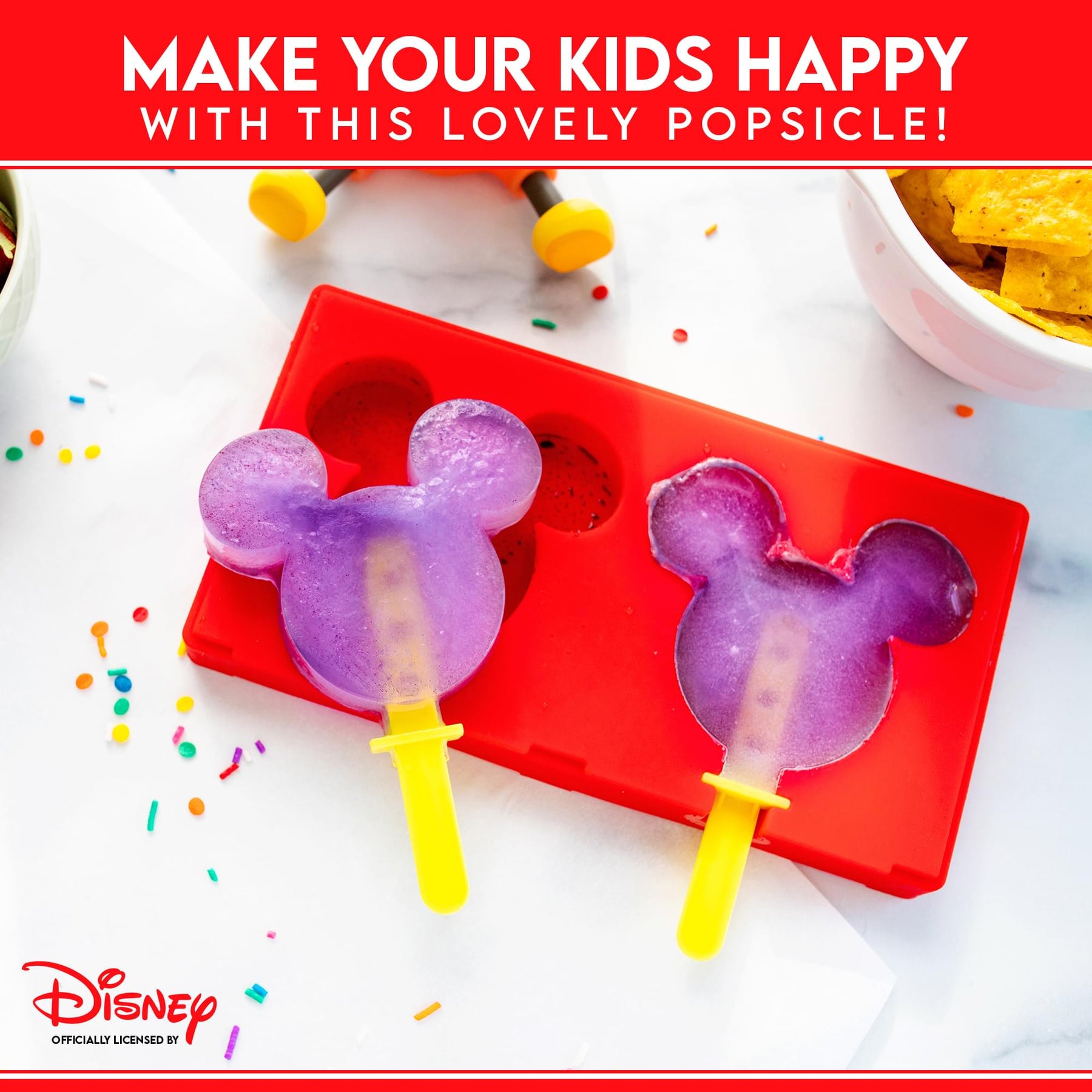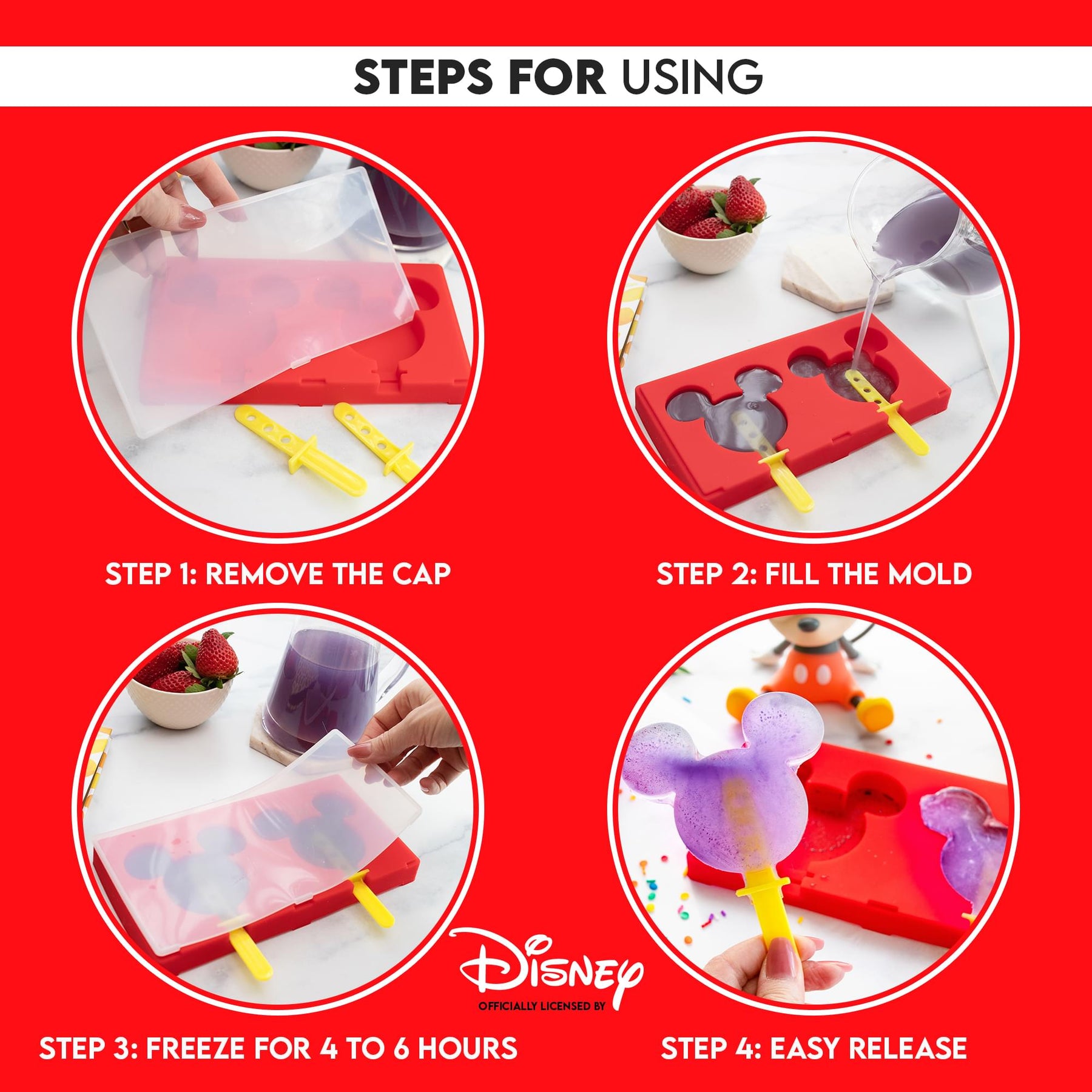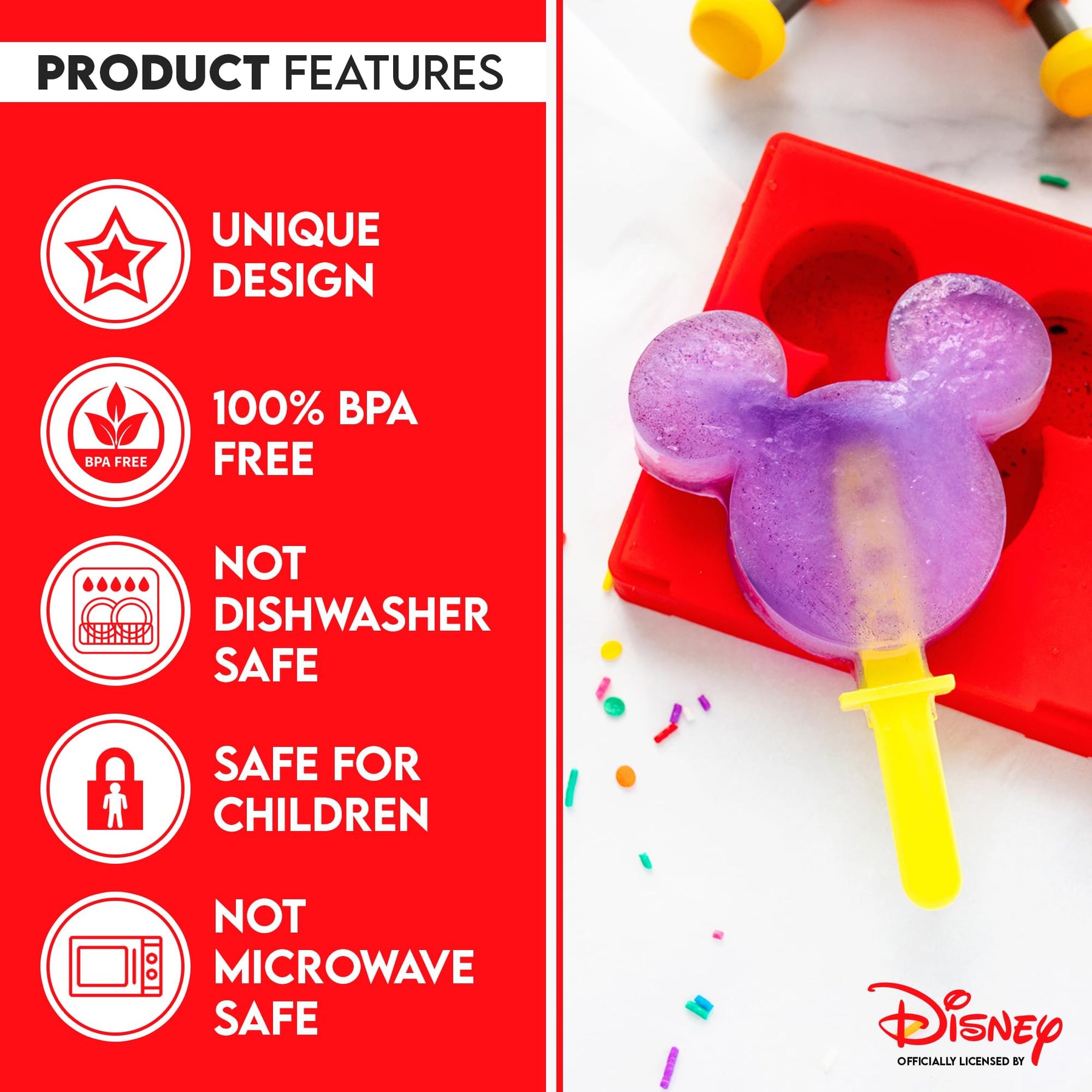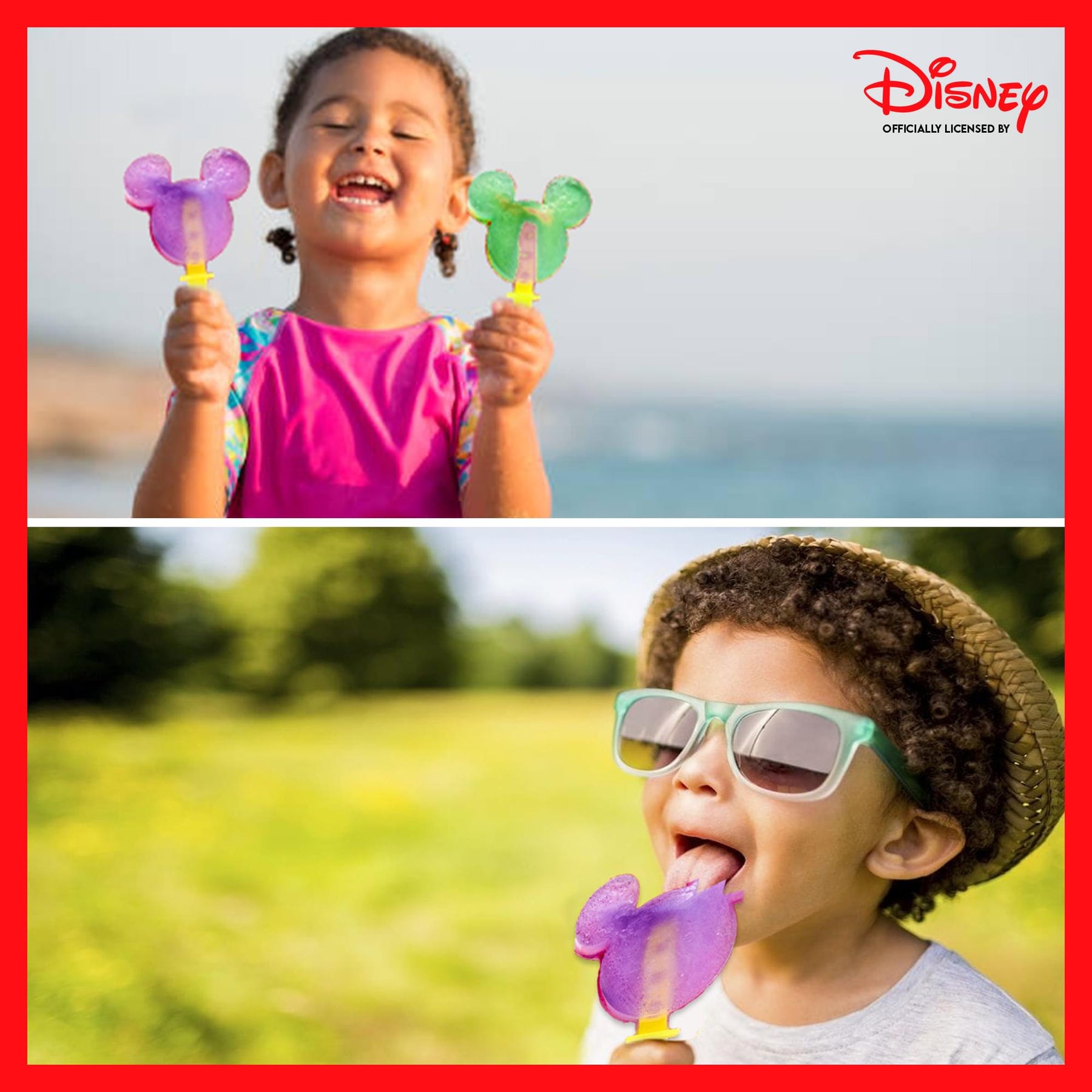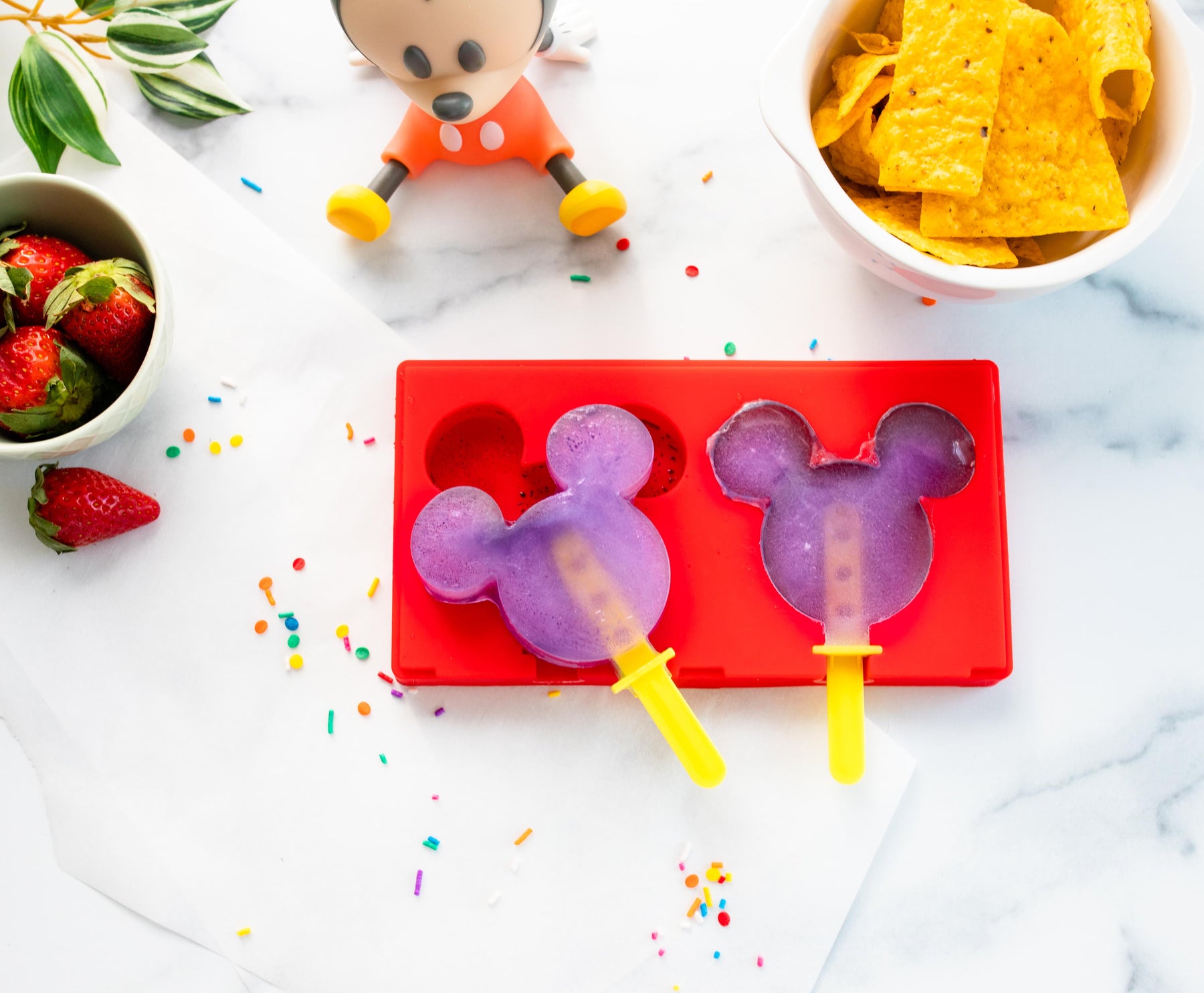 Disney Mickey Mouse 2-Piece Silicone Popsicle Mold Maker Set
SWELL AND SWEET: There's nothing better than a cool treat on a hot day, especially one you make yourself. With this reusable popsicle mold, you can make your own tasty treats over and over again that resemble Disney's Mickey Mouse.
MAKE MINE MICKEY: This set includes a reusable silicone shape that looks just like Mickey's silhouette. Add your favorite tasty liquid with the included plastic sticks, and you'll have an icy delight for yourself and one to share.
TOONTOWN'S FINEST: Designed with food-safe silicon that is suitable to use with any drinks, these ice molds are ready to go right into the freezer. This reusable popsicle maker set can be used to make all your favorite flavors.
TRY AND TRY AGAIN: Sometimes simplicity is the best policy. Once you've finished with your cool treat, clean the reusable mold and sticks to make some more. For the best care, hand-wash only. Not safe for use in dishwasher or microwave.
OFFICIAL DISNEY COLLECTIBLE: Well, gosh, that sure looks yummy! Add a little Toontown flavor to your sweet treats and desserts with this officially licensed Mickey Mouse Popsicle Mold Set from your favorite pals at Disney.
GOOD THINGS COME TO THOSE WHO WAIT
Chill out with Mickey Mouse using this popsicle maker set. You might not be able to visit Disneyland as much as you'd like, but now you can bring some of the magic home with this silicone popsicle mold.
Create a treat that's perfect for you in any flavor you can imagine. Just pour in your favorite juice, wait for it to freeze, and pop it out of the silicone ice tray with the included plastic sticks. You'll be able to enjoy your one-of-a-kind icy delight made just how you like it.
IT'S ALWAYS A SWELL TIME WITH MICKEY MOUSE
The set includes one red tray that makes two popsicles at a time, plus two yellow plastic sticks that can be reused for all those tasty treats. The food-safe silicone ice tray is just what you need for all the fun you've got planned.
Make your own sweets with this officially licensed kitchenware featuring Disney's beloved Mickey Mouse.
CARE INSTRUCTIONS
Hand-wash only
Not dishwasher safe
Not microwave safe
Read All About It on Our Blog
Trending Geek