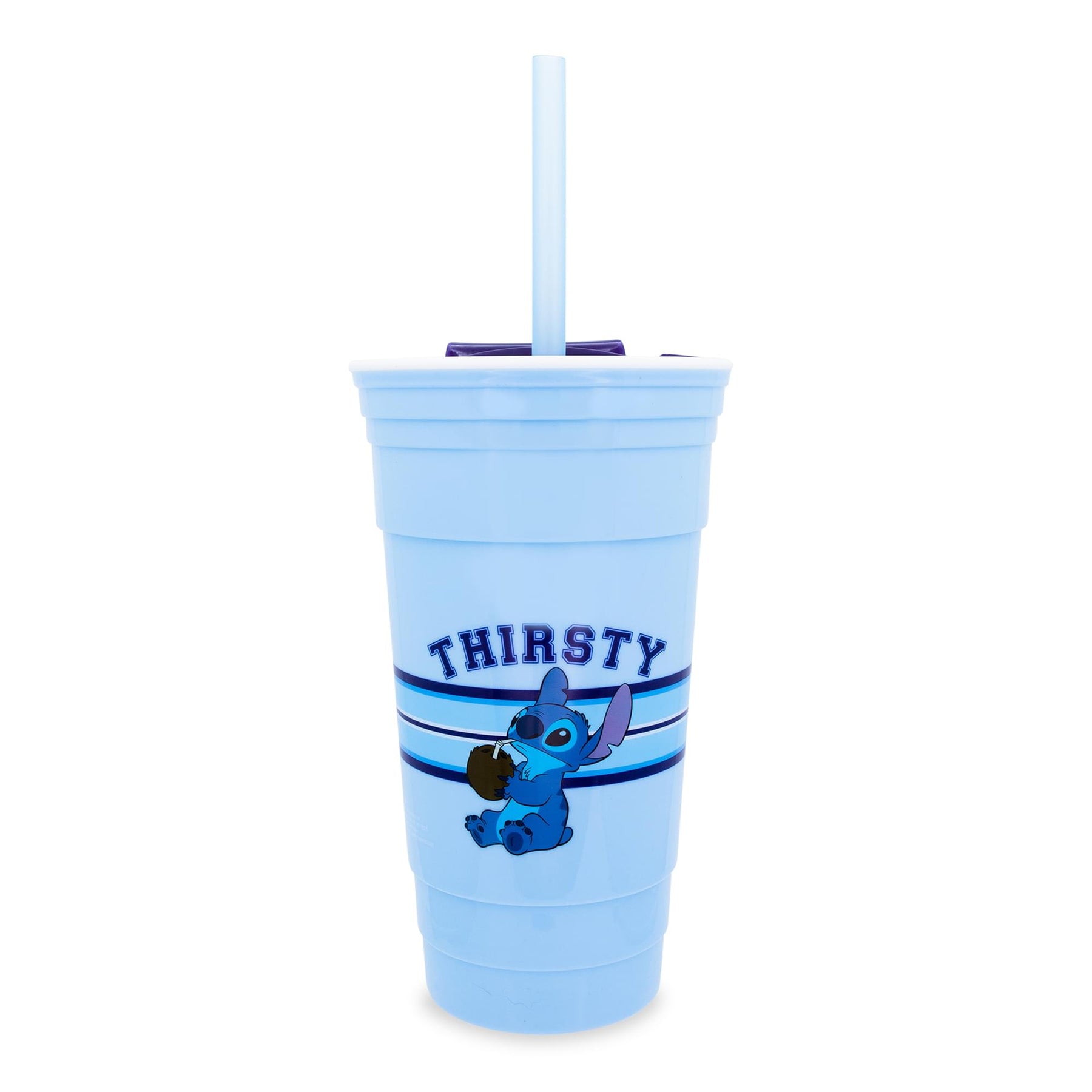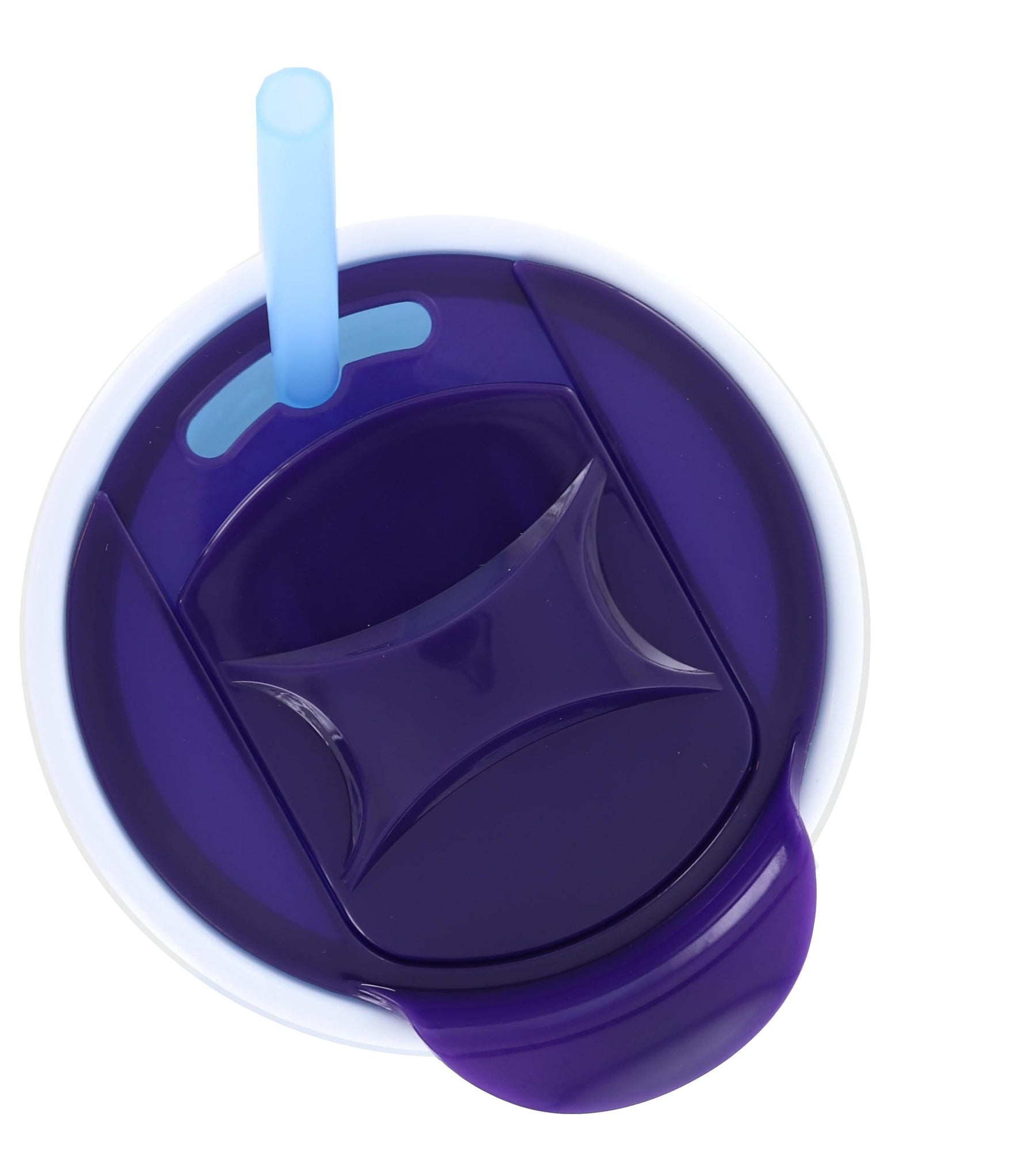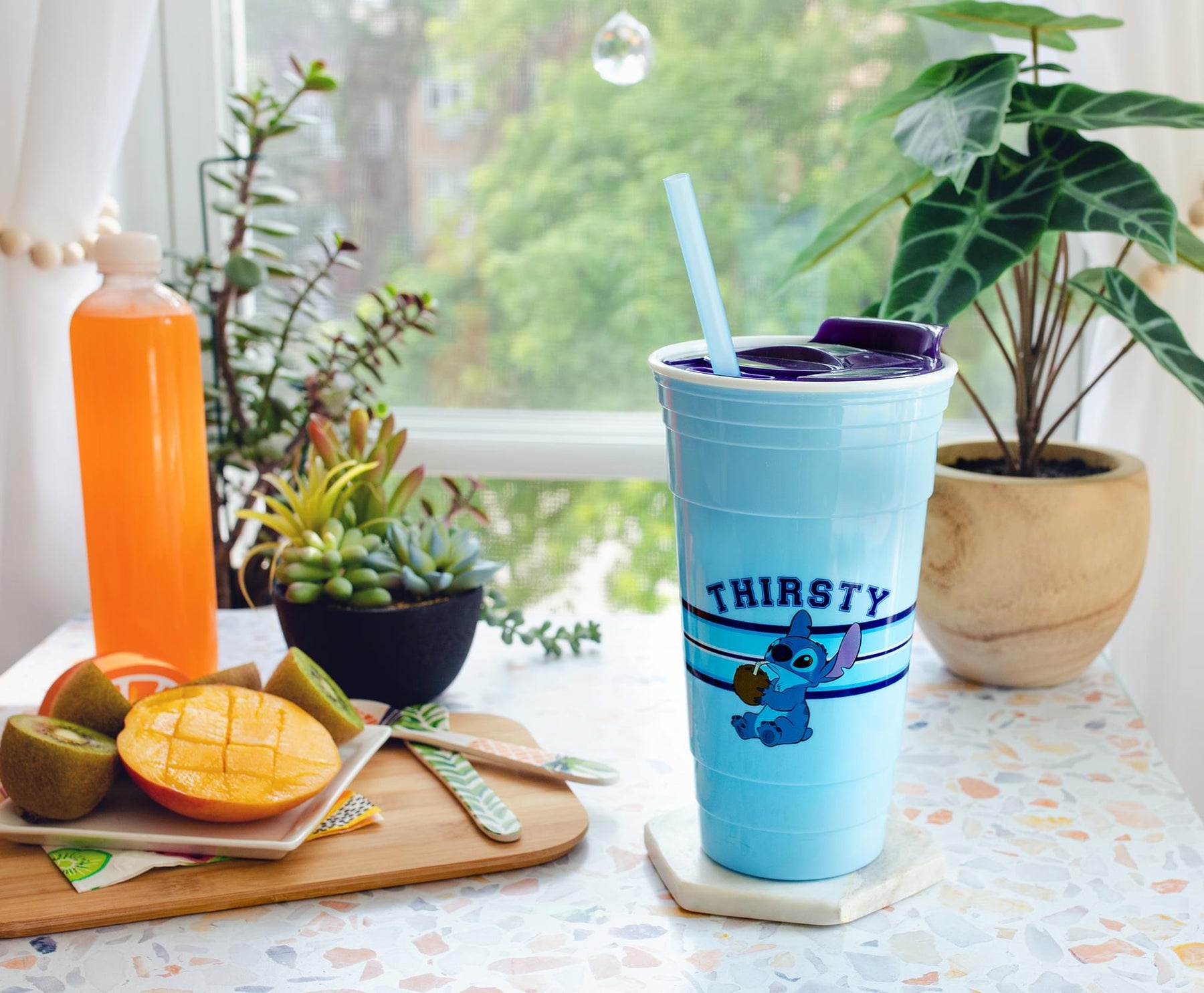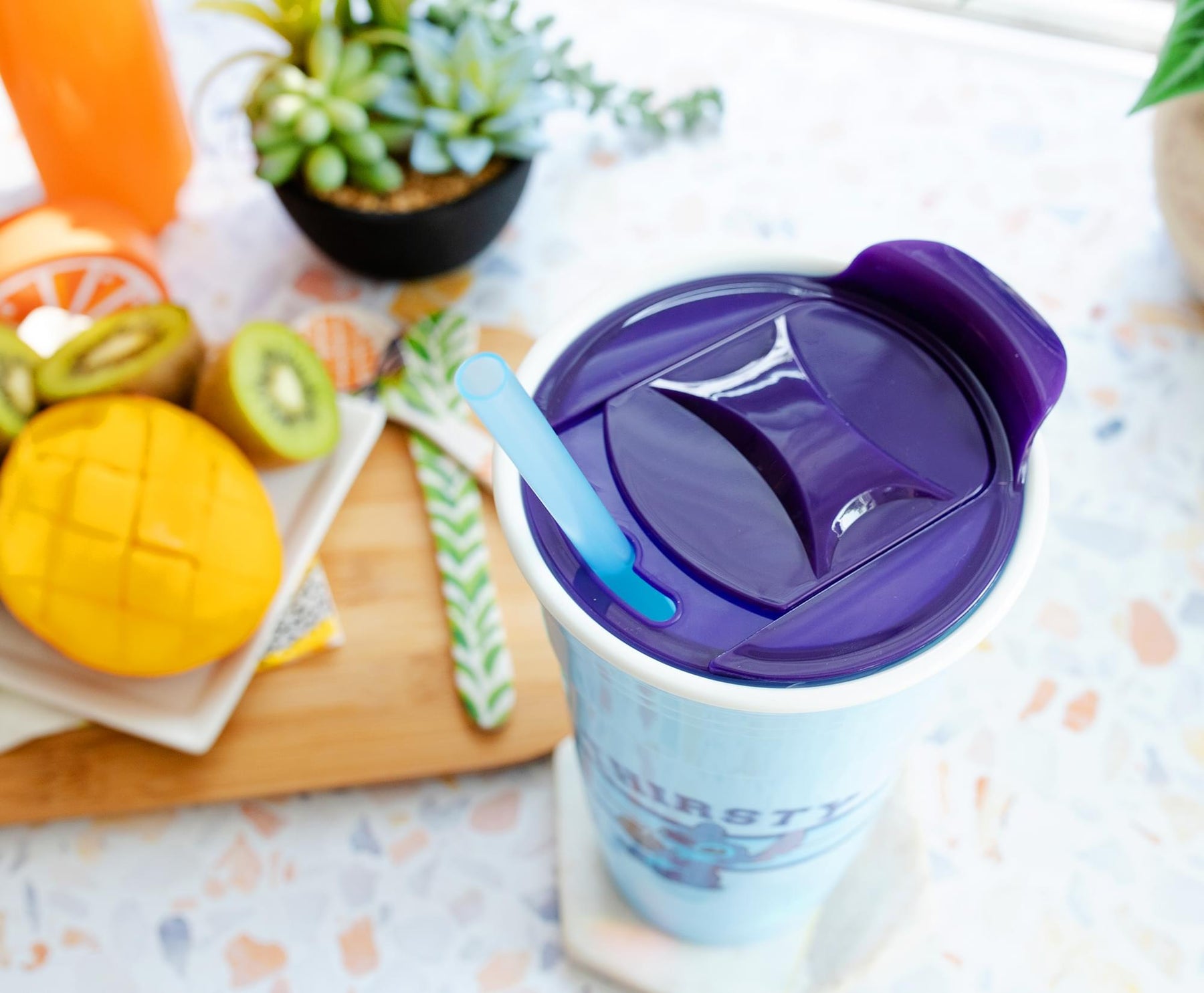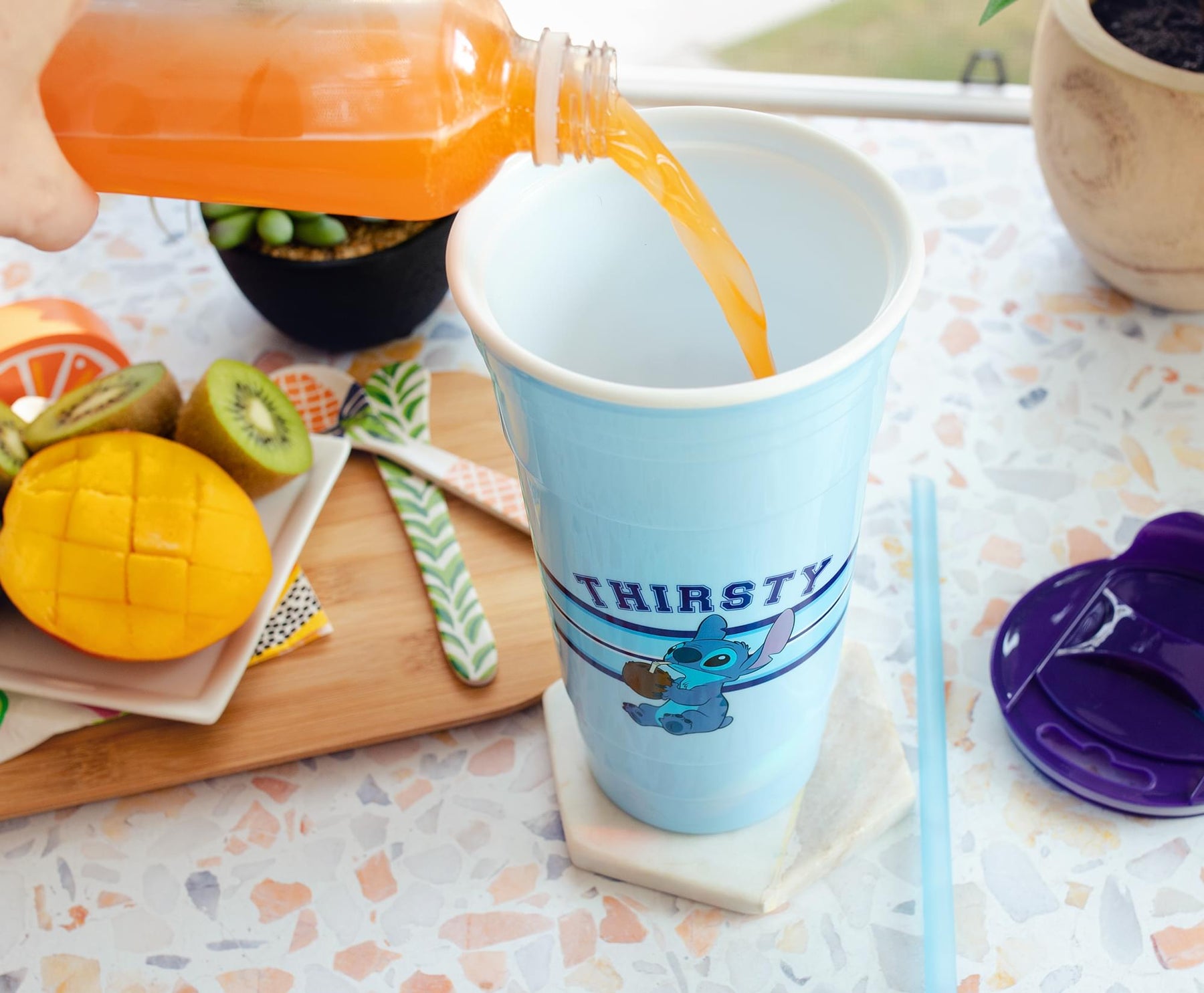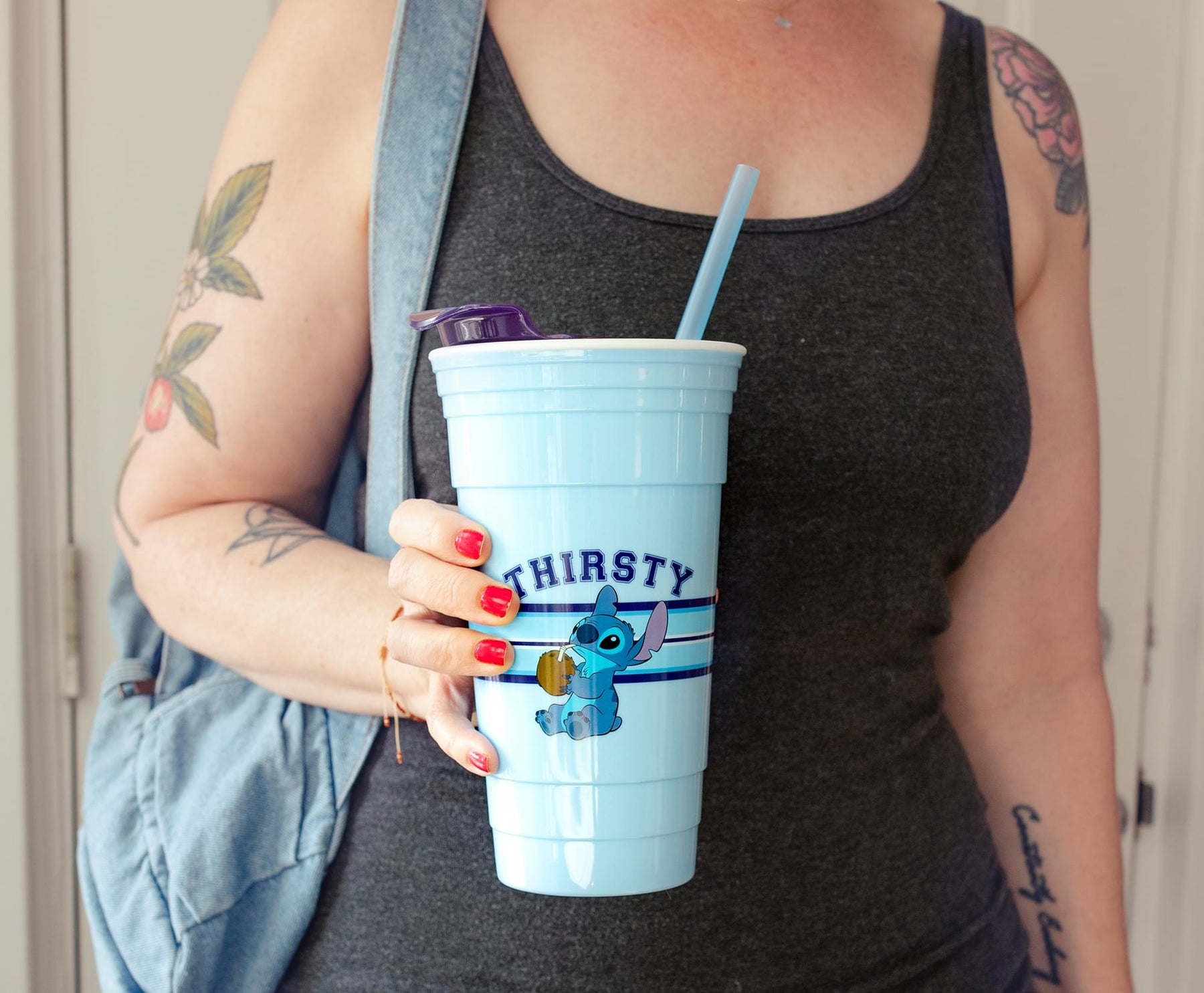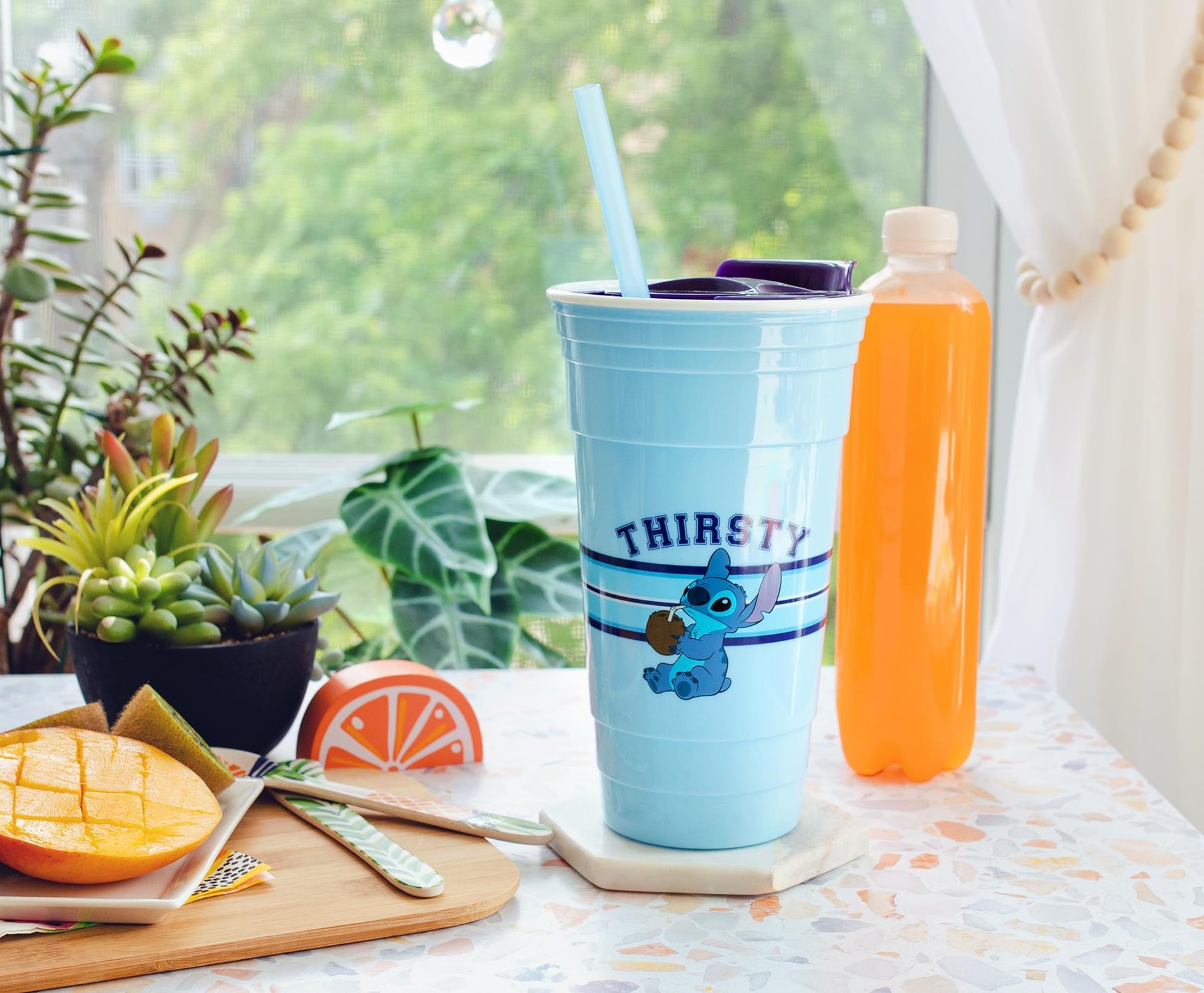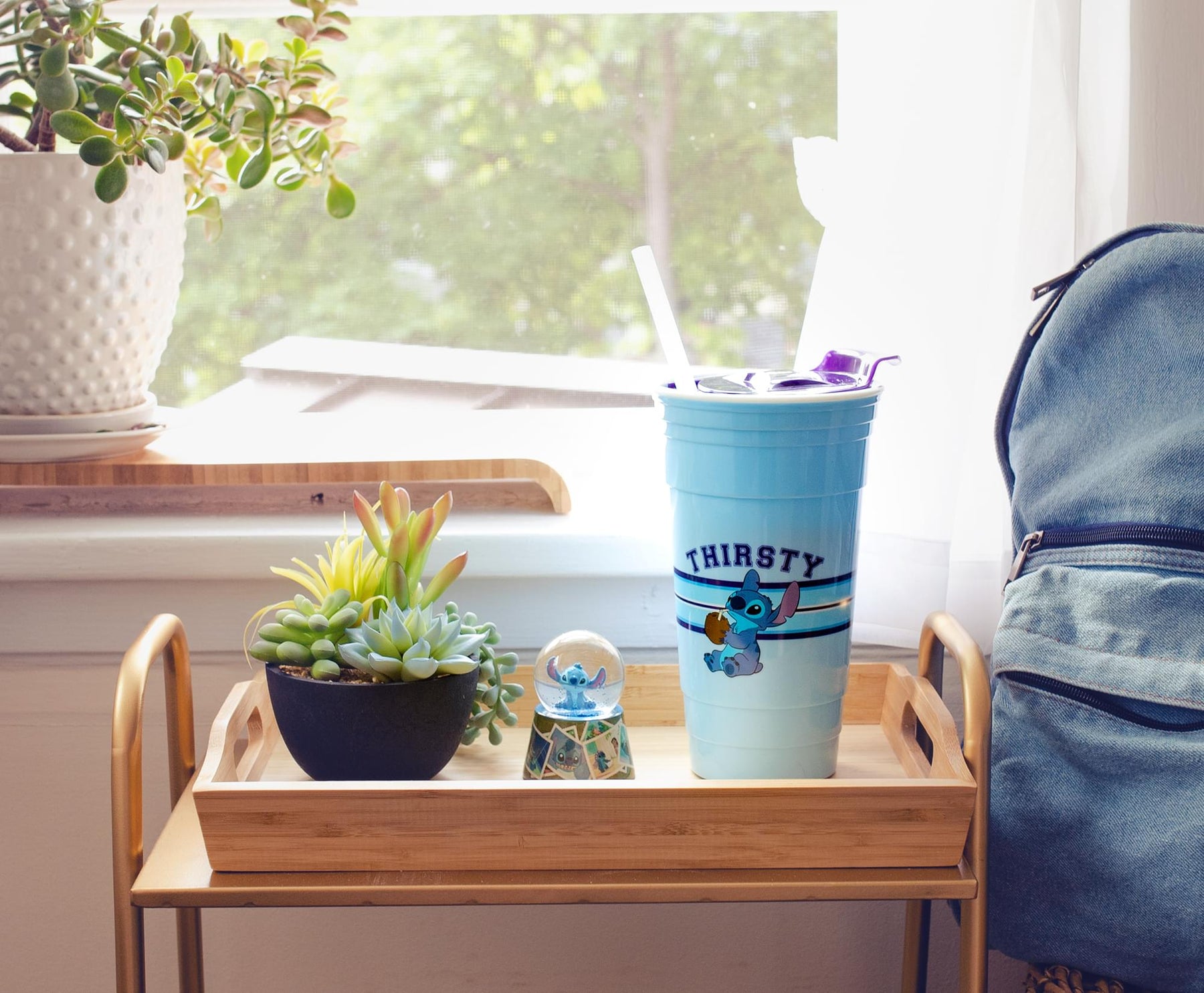 Disney Lilo & Stitch "Thirsty" Tumbler With Lid and Straw | Holds 32 Ounces
FROM BEYOND THE STARS: Leading interstellar bounty hunters on a chase through the galaxy can be thirsty work. But now our favorite blue fugitive has touched down on this travel tumbler featuring Hawaii's newest extraterrestrial.
ALWAYS A TRUE BLUE: That little bundle of chaos Experiment 626 has taken a break from causing chaos to get hydrated. On this cool blue design, you'll spot Stitch sitting still, for once, sipping from a coconut while "Thirsty" floats above.
MEETS GALACTIC FEDERATION STANDARDS: This BPA-free acrylic tumbler is made to accompany you on any of your adventures, from a distant galaxy to the nearby tropics. For the best care, hand-wash only. Not suitable for dishwasher or microwave.
SHARE A SIP WITH STITCH: You can enjoy up to 32 ounces of cool refreshment while you're catching some waves at the beach. The travel-friendly design comes with a screw-top lid and plastic straw, keeping the liquid in and all the sand out.
OFFICIAL DISNEY COLLECTIBLE: Keep your friends close and your aliens closer with this officially licensed tumbler cup from Disney's Lilo & Stitch. Perfect for when you want to stir up some fun and adventure with your favorite blue troublemaker.
HERE'S ONE CUP THAT WON'T GET LEFT BEHIND
Enhance your summertime plans with this amazing carnival cup inspired by Disney's Lilo & Stitch.
Hawaii's newest tourist, from a long way away, is living it up in paradise and ready to keep up the fun going all year long. Experiment 626 appears in this cool blue design that features the little blue extraterrestrial looking cute as can be while enjoying a drink from a coconut. Above his head floats the word "Thirsy" reminding you if an alien needs to be drinking more water, so should you.
PREPARE FOR REFRESHMENT THAT'S OUT OF THIS WORLD
When you can't wait to get outside to soak up the sun or catch some waves, you'll need to keep things cool with a refreshing beverage. Your vacation won't be complete without this cool travel tumbler. Designed with food-grade acrylic plastic, it comes with a leak-resistant screw top for taking your adventures on the go.
You'll keep the good vibes of your friends and family with this officially licensed drinkware from Disney's Lilo & Stitch.
CARE INSTRUCTIONS
Hand wash only
Not dishwasher safe
Not microwave safe
Read All About It on Our Blog
Trending Geek