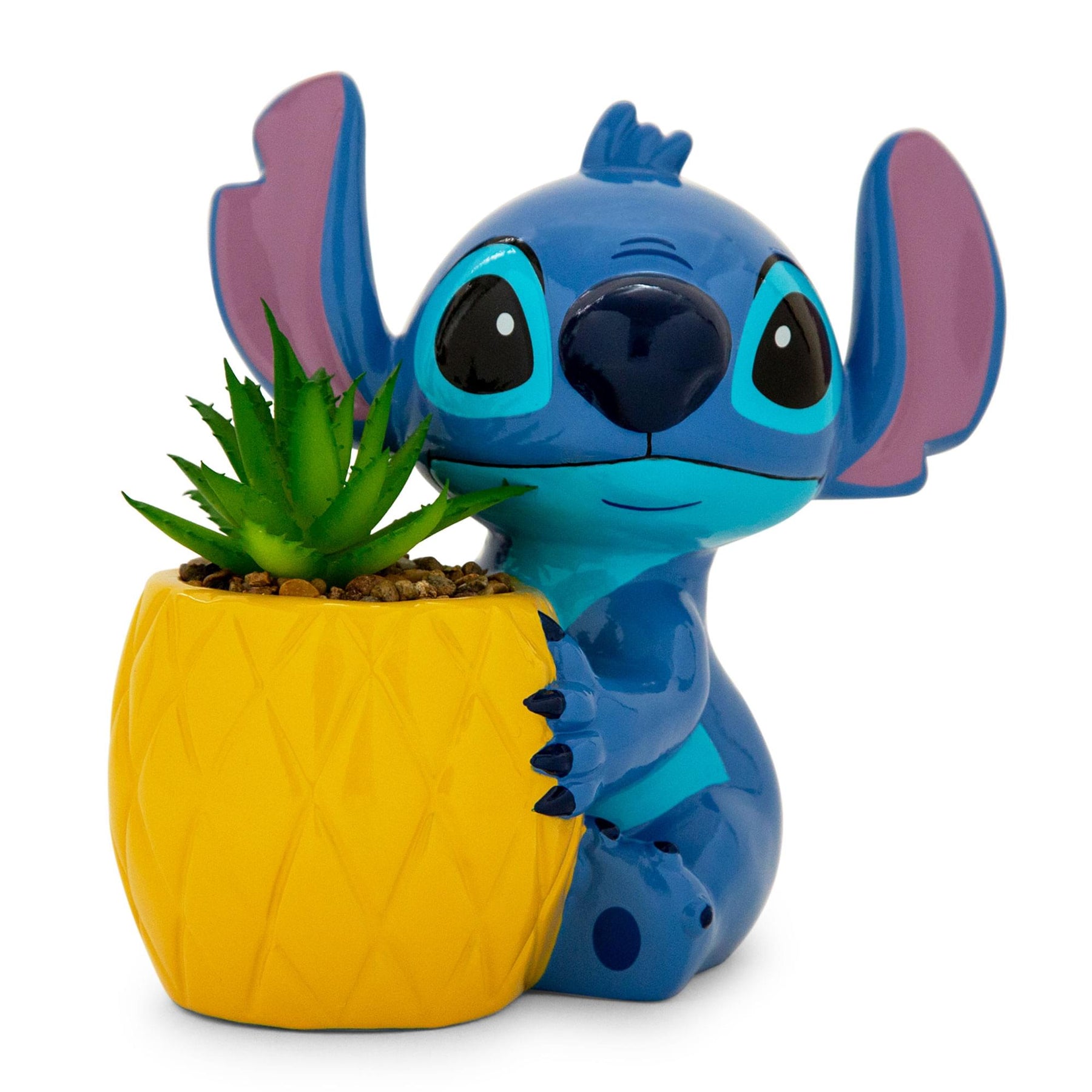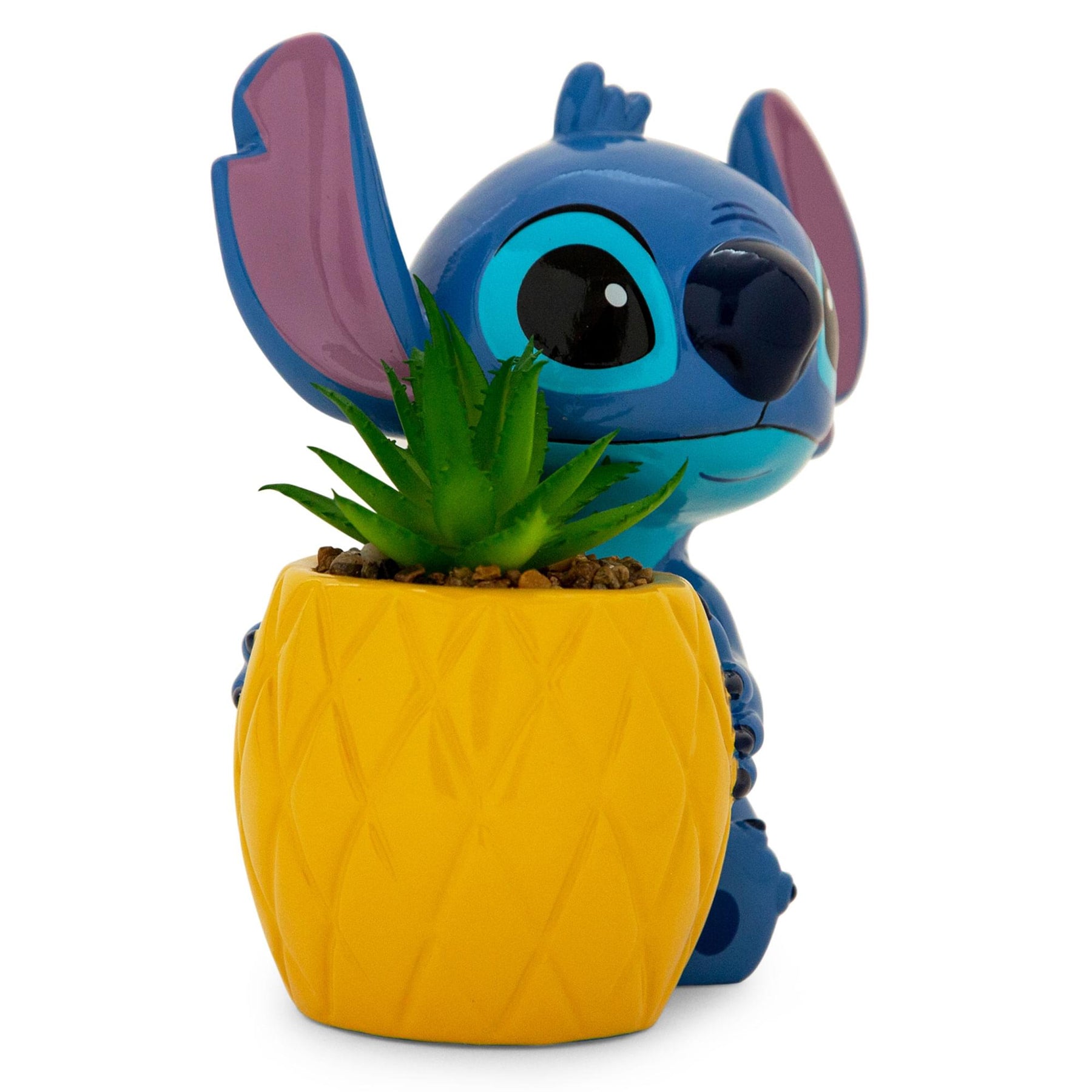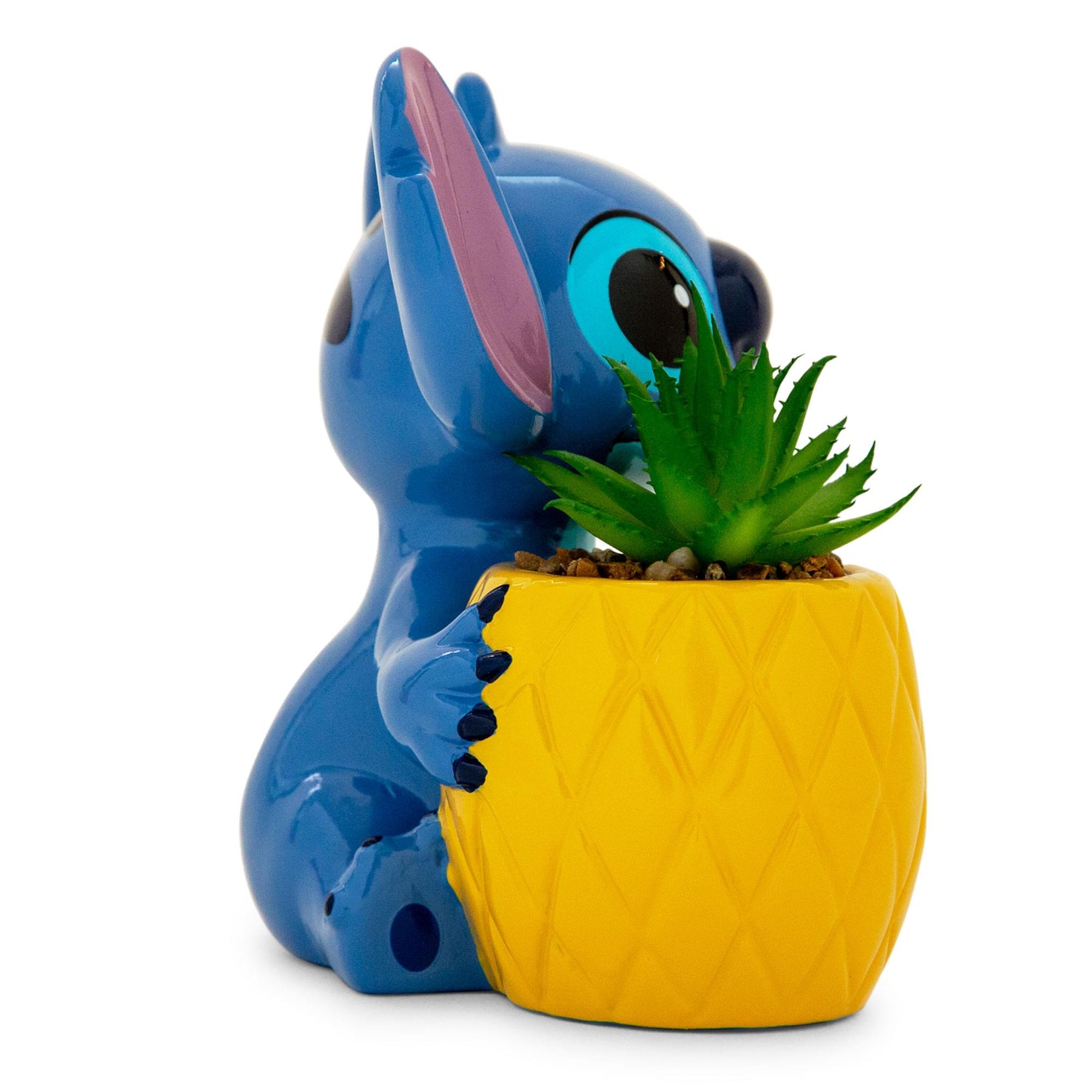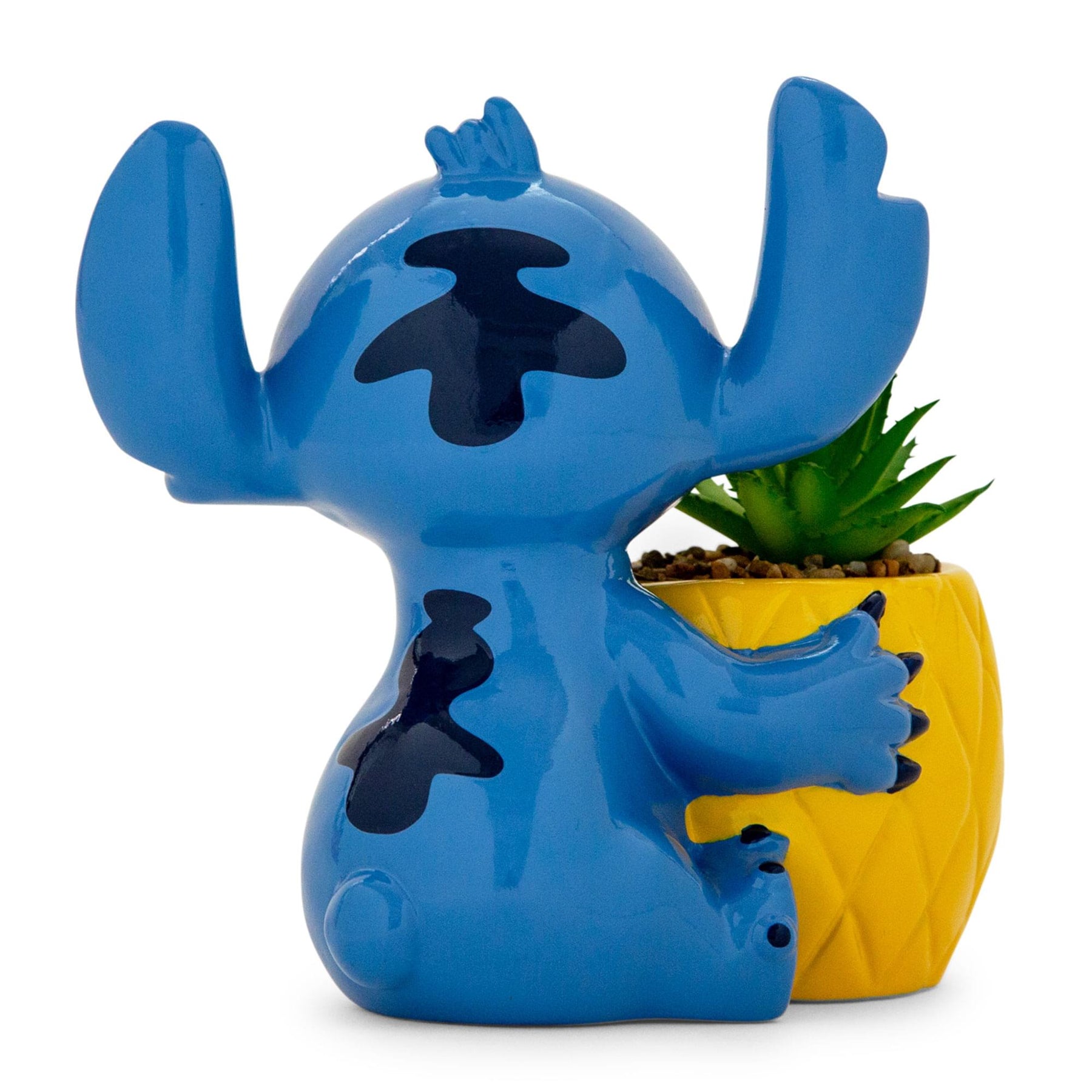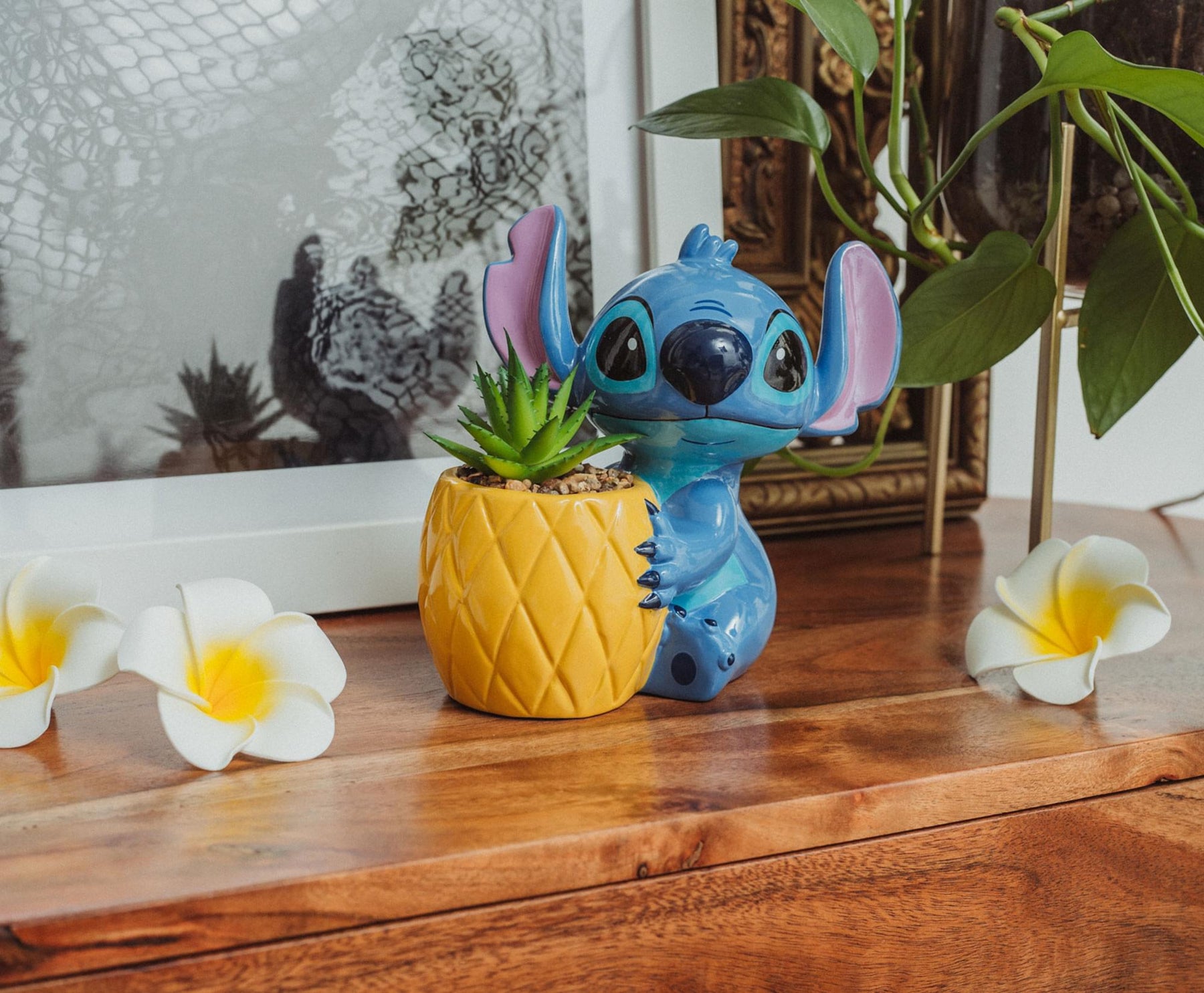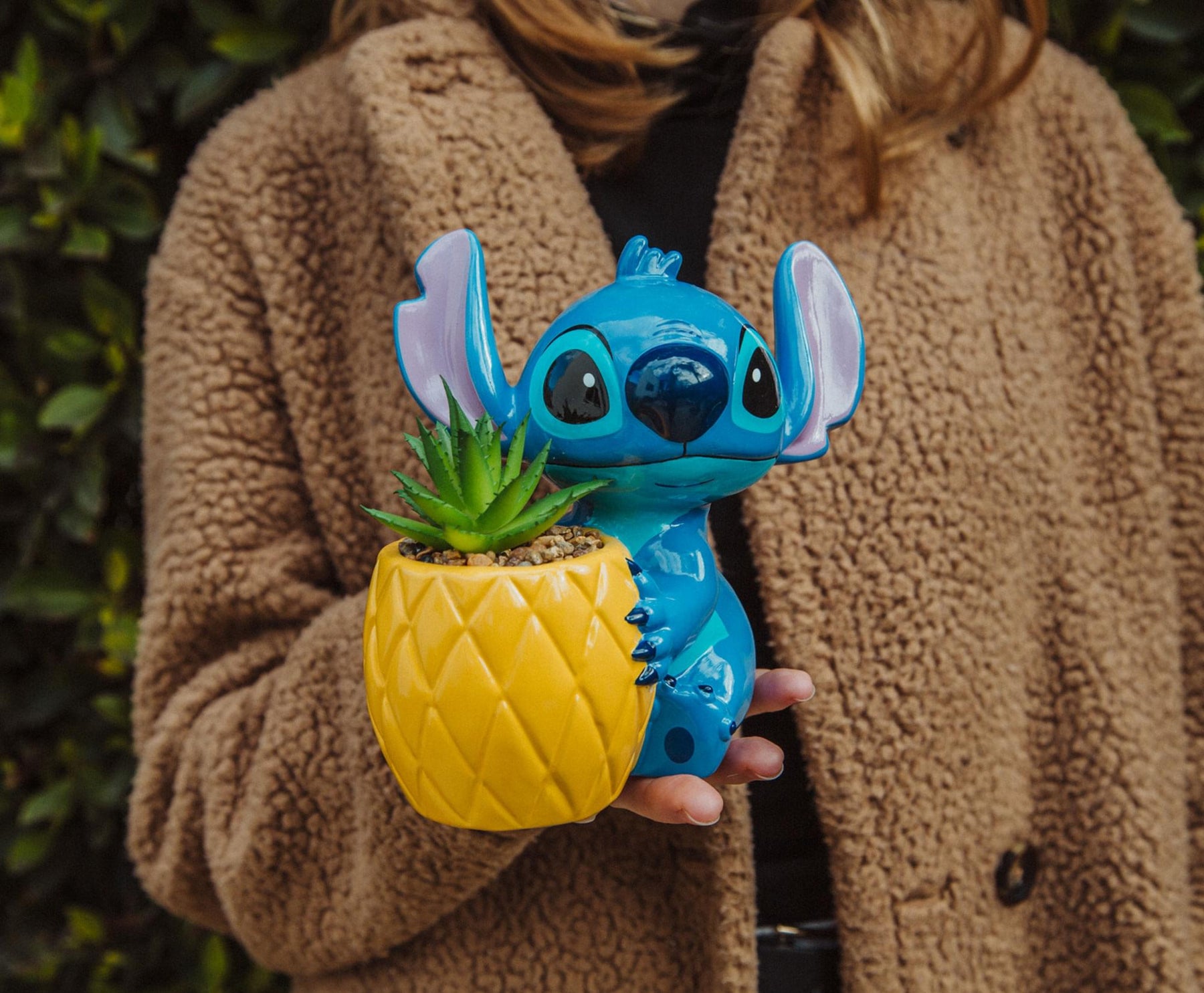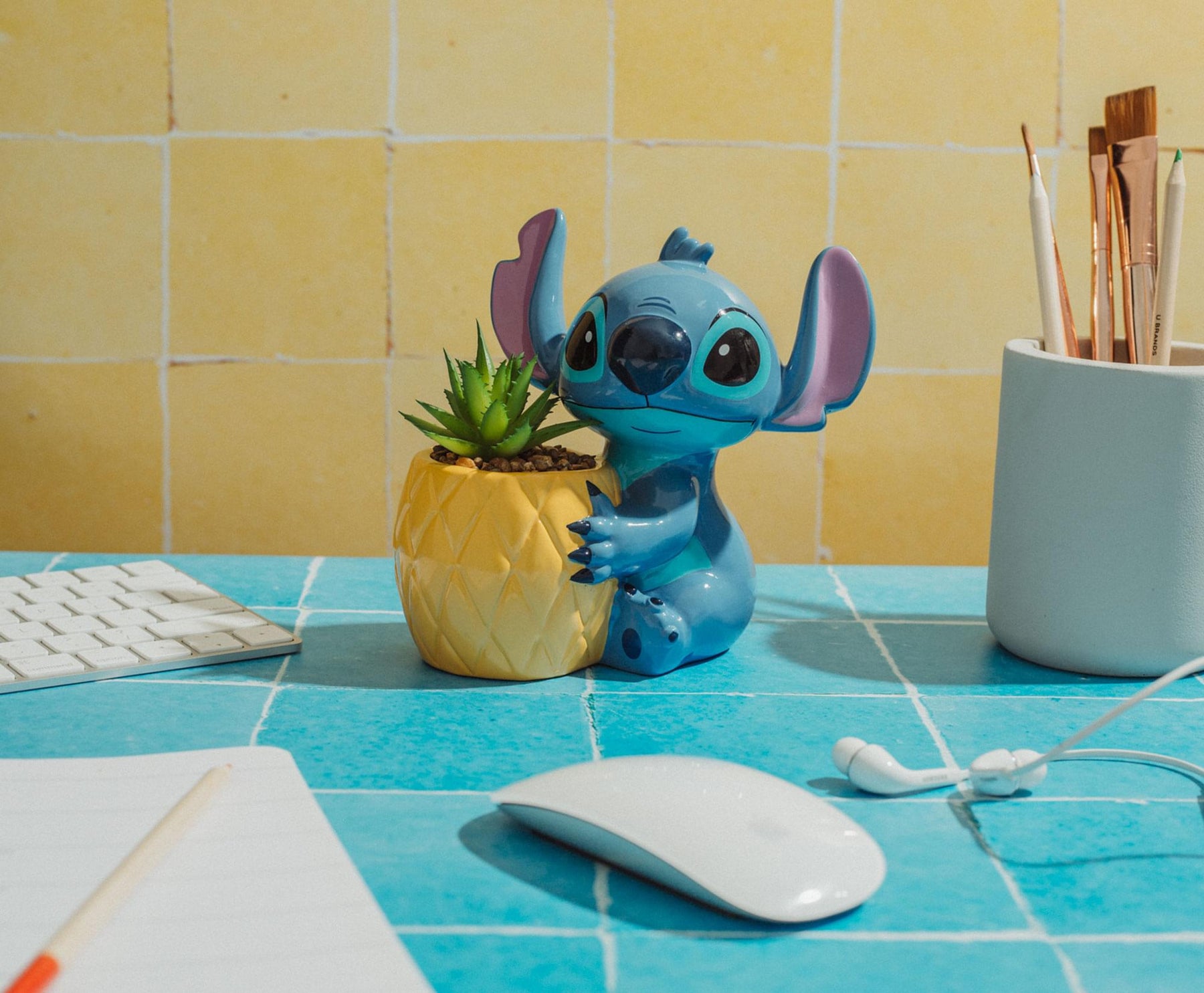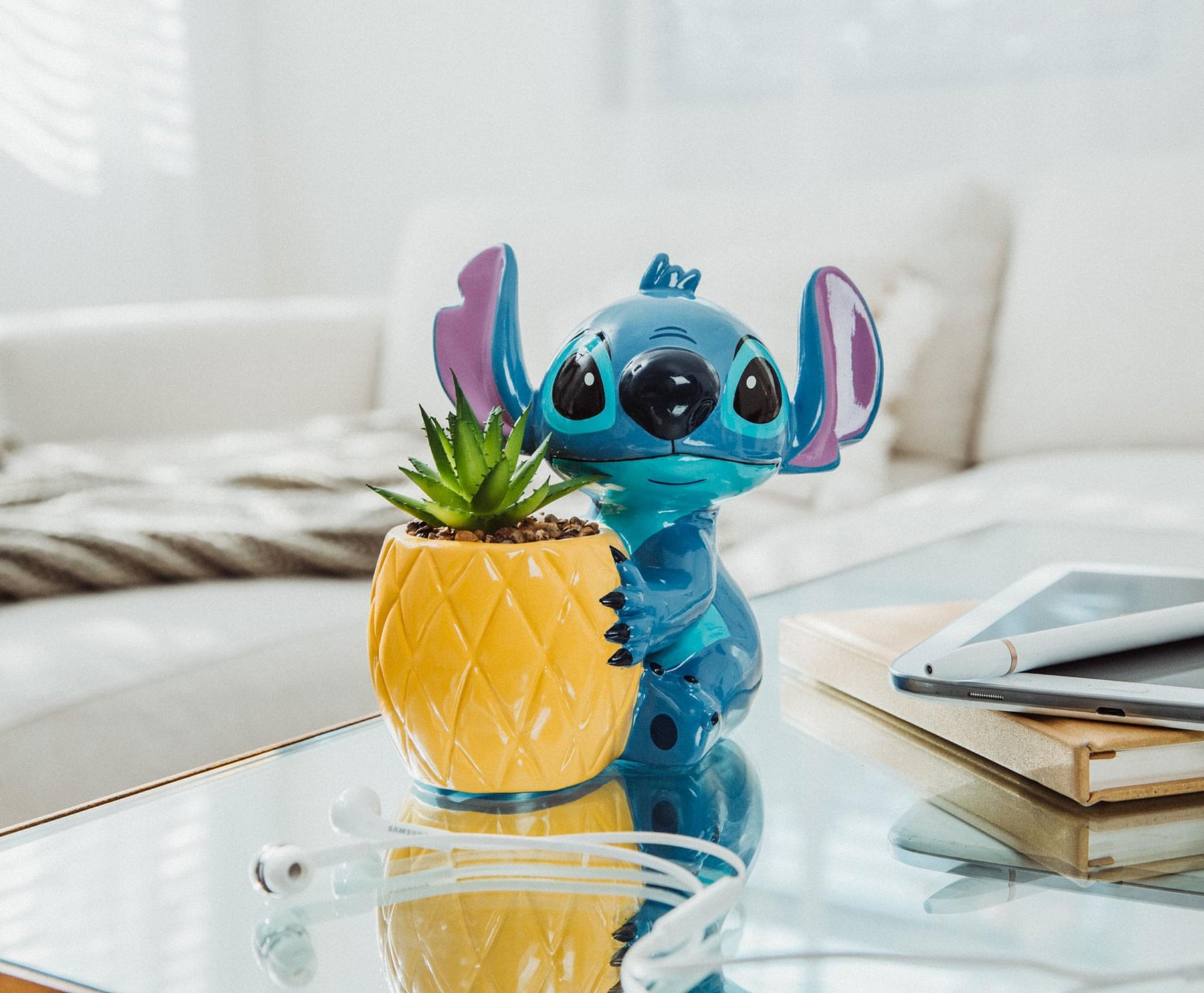 Disney Lilo & Stitch Pineapple 6-Inch Planter With Artificial Succulent
COSMIC MEETS TROPIC: Sailing into the islands comes Experiment 626 as this exclusive artificial succulent planter. Appreciate the greenery of planet Earth with the troublemaking extraterrestrial from Disney's Lilo & Stitch.
ENJOY THE FRUITS OF PARADISE: Stitch is creating an idyllic island setting for your own personal paradise. The ceramic figural sculpt features the little blue menace clutching a pineapple, complete with a faux succulent sprouting atop.
MEETS GALACTIC FEDERATION STANDARDS: Paradise is never far away with this small ceramic planter, measuring approximately 6 x 4 x 5 inches. Your space will blossom when this artificial plant is on display that features a realistic, textured design.
EASY NO FUSS DECOR: This indoor planter with its artificial succulent is a great way to add an Earthy touch to your home, office, or starship. It's like having a little piece of the tropics wherever you are in the universe.
OFFICIAL DISNEY COLLECTIBLE: Plant the seeds of a tropical adventure with this officially licensed planter pot inspired by Disney's Lilo & Stitch. You'll be relaxing in a paradise of your own making with Experiment 626 by your side.
FORECASTS ARE PREDICTING TROPICAL DAYS AHEAD
Sometimes the most incredible sights of the universe are right here on Earth. Experience the Aloha life for yourself with this exclusive indoor planter from Disney's Lilo & Stitch.
You can be sure that chaos is never far behind when Experiment 626 is around, but the tropics seem to have a calming effect on this little blue troublemaker. The ceramic figural sculpt features Hawaii's resident extraterrestrial holding onto a pineapple, topped with an artificial succulent for a look that's easy breezy.
BRING YOUR DECOR BACK DOWN TO EARTH
Make your space a dream destination with a little help from Experiment 626. Paradise will blossom wherever this planter finds itself rooted, bringing the tropics to you for a vacay that never ends.
Enjoy the high tides of happiness without the extra fuss of traditional houseplants. This faux succulent can thrive even without the beachside sunlight so that every day is filled with greenery no matter what. Grow your very own warm-weather oasis with this officially licensed home decor collectible inspired by Disney's Lilo & Stitch.