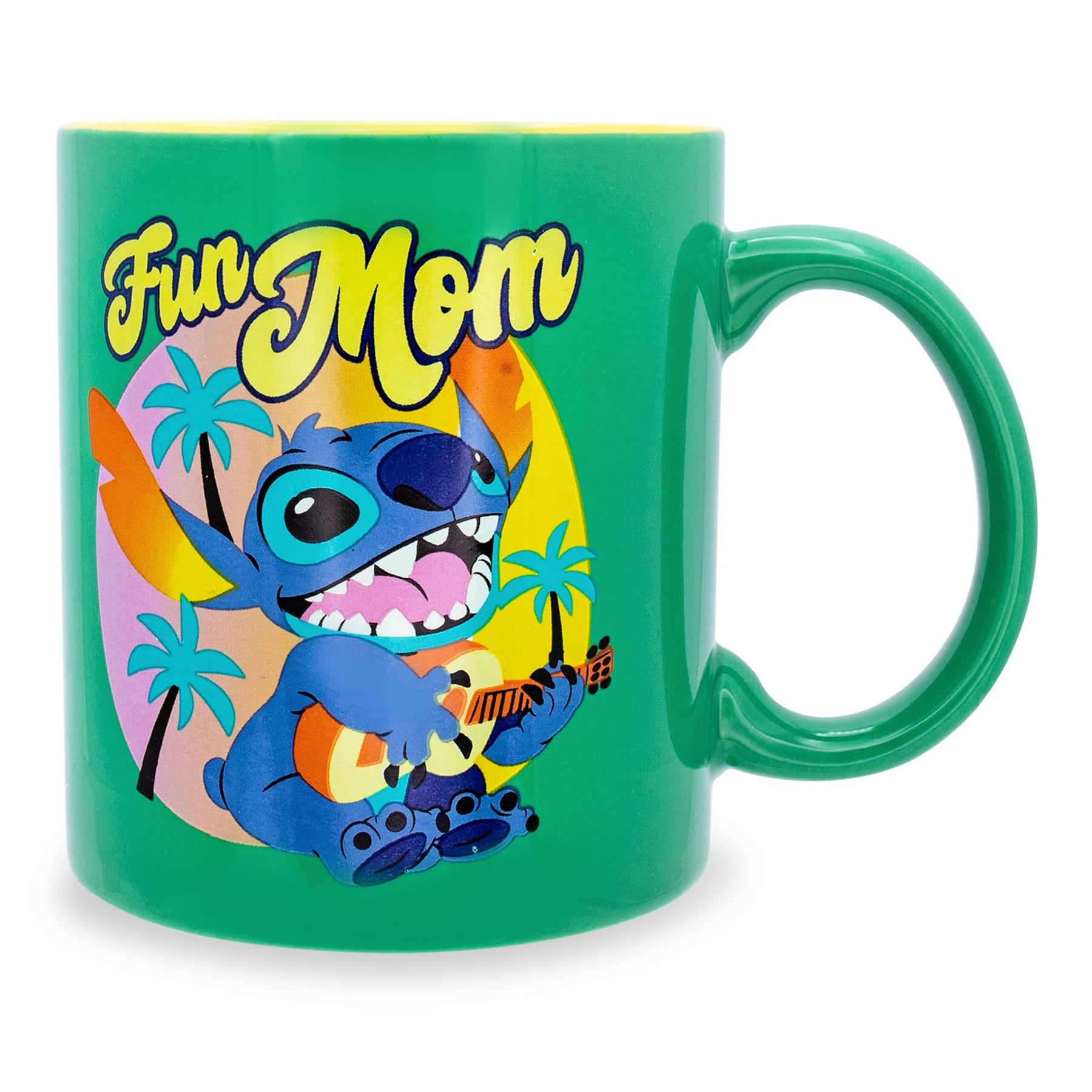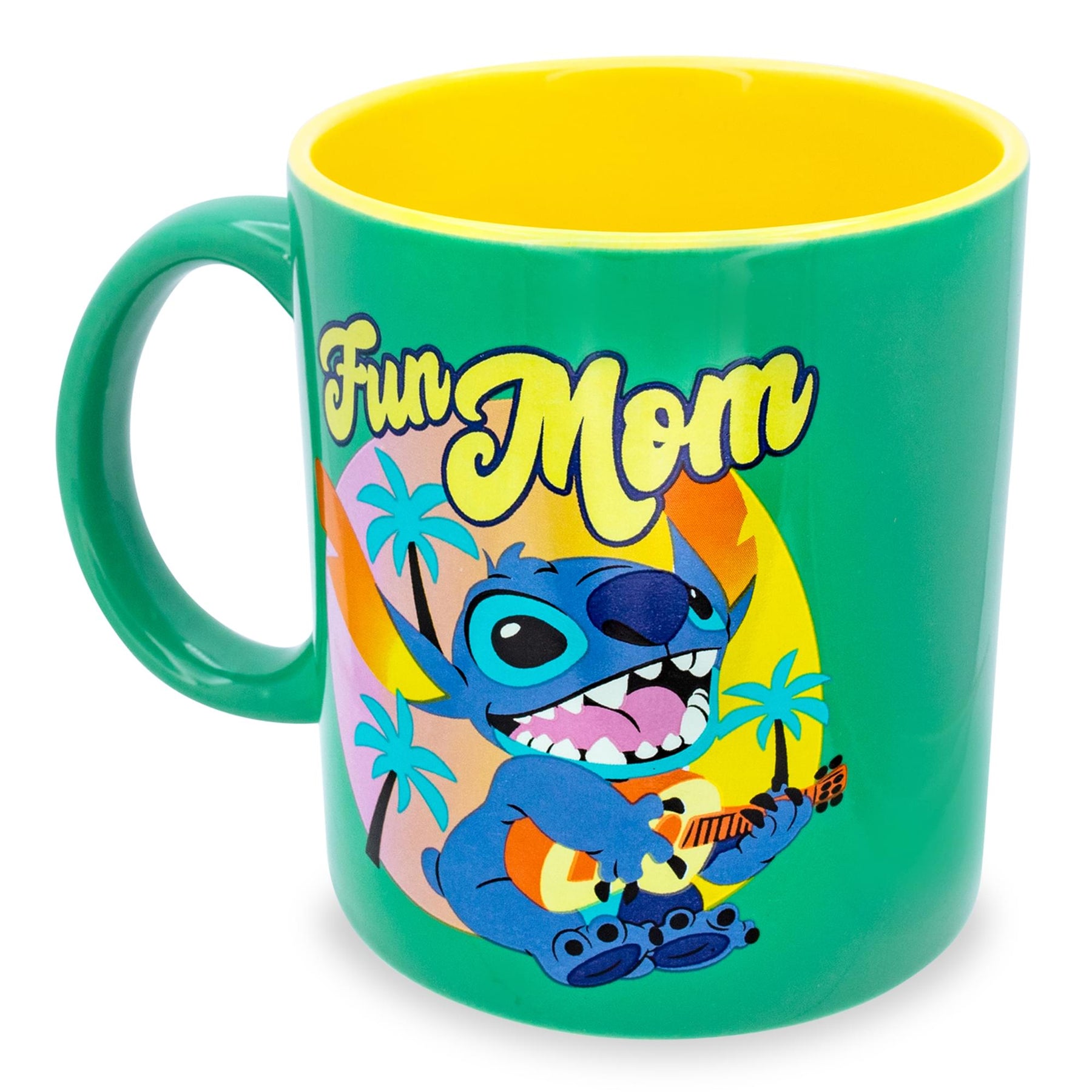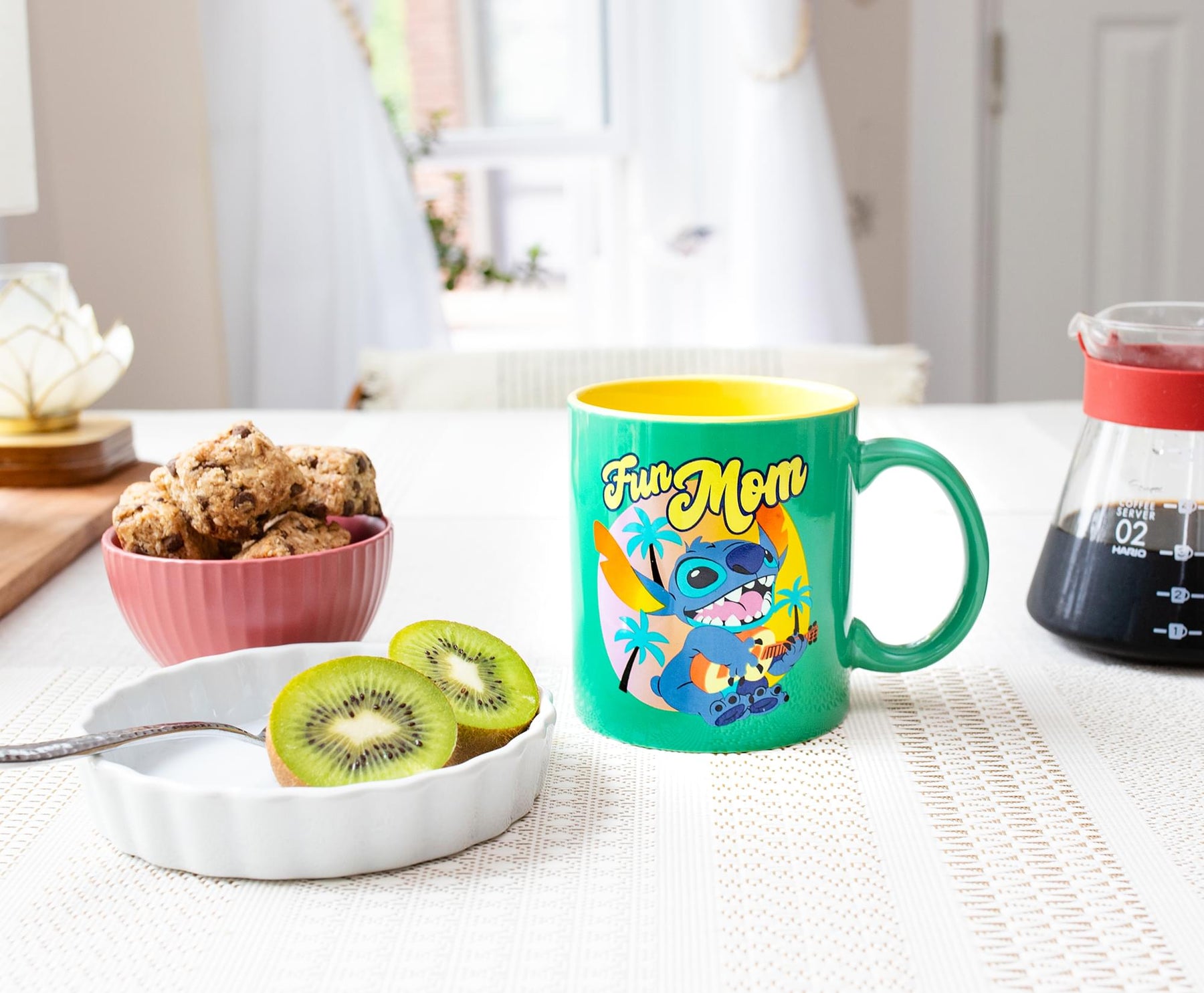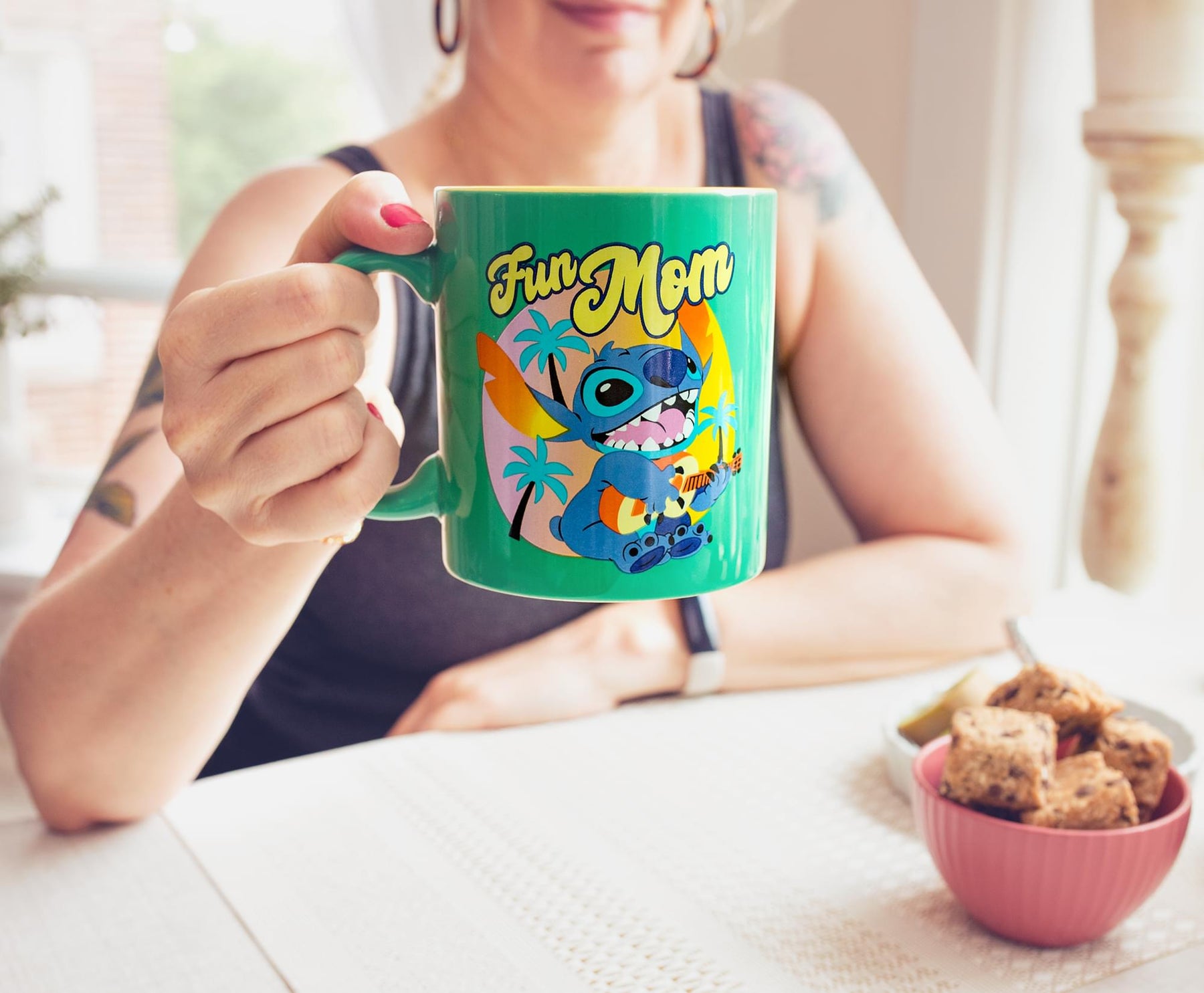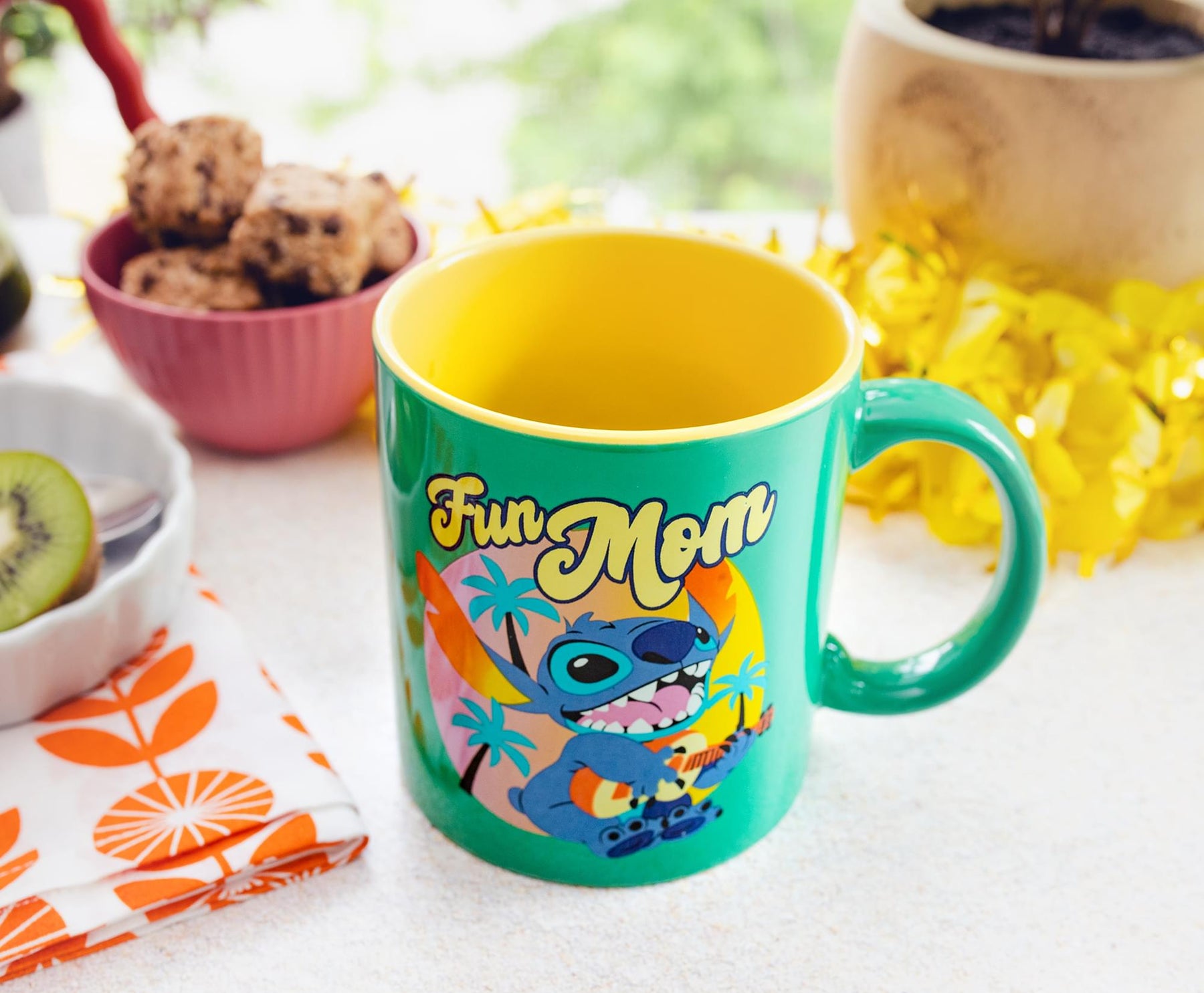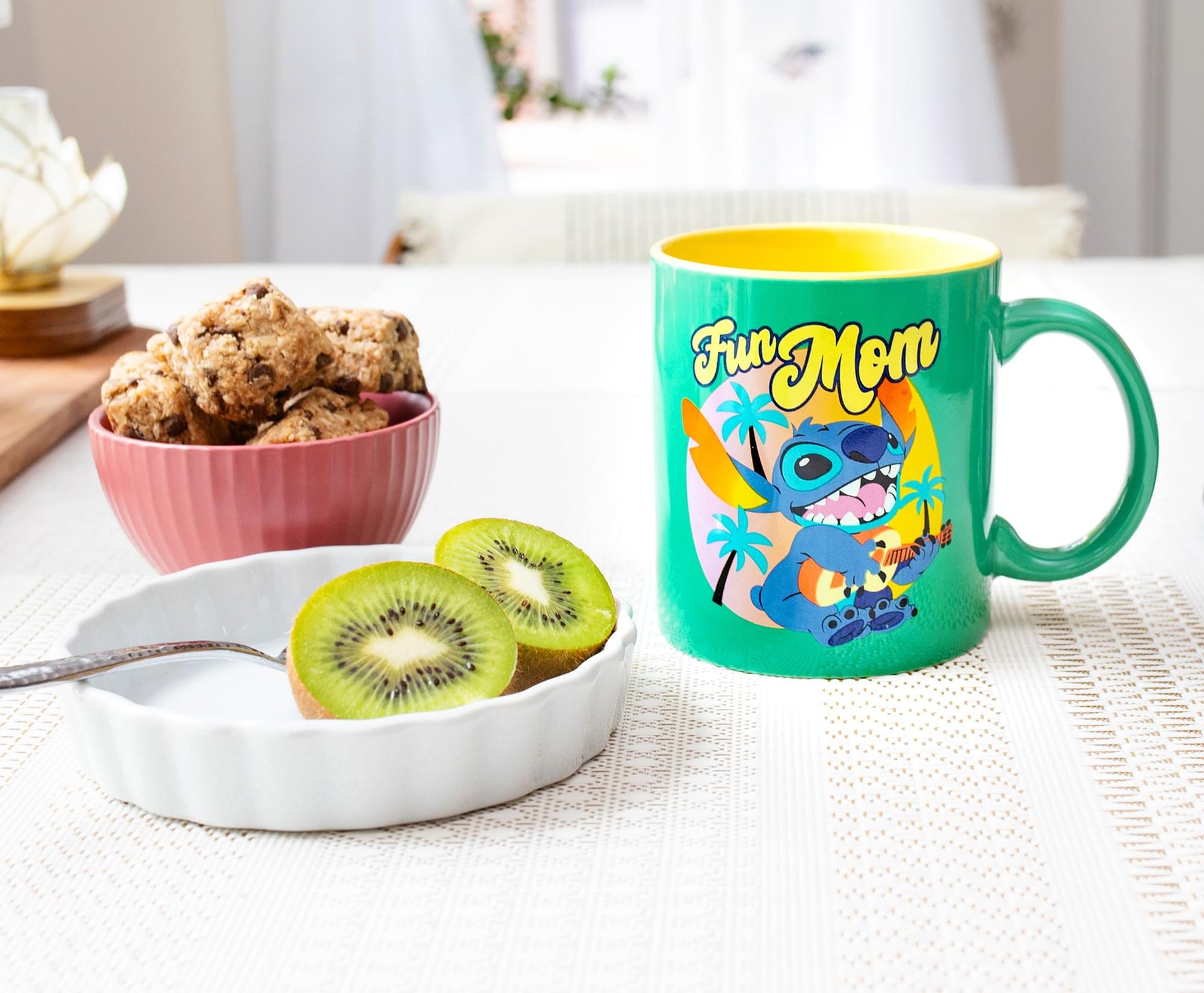 Disney Lilo & Stitch "Fun Mom" Ceramic Mug | Holds 20 Ounces
THE GREATEST PARADISE ON EARTH: Ride the wave of a fun time with this exclusive coffee mug from Disney's Lilo & Stitch. The tropics are just a sip away when you've got a fresh brew waiting for you on the kitchen island.
A TASTE OF THE TROPICS: Ohana comes in many forms, and sometimes that includes a little blue extraterrestrial who crash-landed from the cosmos. Experiment 626 plays a ukulele in this tropical design that features "Fun Mom" lettering.
SHARE A SIP WITH EXPERIMENT 626: Enjoy a taste of Earthly paradise with this large coffee cup. Holds approximately 20 ounces of hot or cold beverages, so you can fill up on your favorites from across the universe.
MEETS GALACTIC FEDERATION STANDARDS: This BPA-free ceramic mug was made for long-lasting use while you brew up all sorts of chaos around the universe. Easy to maintain, it is suitable for both microwave and dishwasher.
OFFICIAL DISNEY COLLECTIBLE: Say aloha to paradise with this officially licensed coffee mug inspired by the adventures of Disney's Lilo & Stitch. A fun option for when you want to bring some coastline chaos to your island.
DRINKWARE THAT'S OUT OF THIS WORLD
Experience your own sunny paradise with this exclusive coffee mug from Disney's Lilo & Stitch. Kick off your flip-flops and join Experiment 626 in his tropical home away from home.
The friendly extraterrestrial is bringing positive vibes to your side of the galaxy while strumming his ukulele. Admire the colorful setting sun and swaying palm trees on the gradient backdrop, overlaid with "Fun Mom" text. The coffee mug's breezy teal finish and warm yellow interior will have you tasting paradise with every sip.
REFRESHMENTS FROM YOUR HOME PLANET
Brew up a blissful moment with something cosmic. Perfect for a relaxing summer vacay or a leisurely day at home watching your favorite Disney movie, this tropical coffee mug featuring Stitch will get you through the sunny days ahead. Make waves with officially licensed drinkware inspired by Disney's Lilo & Stitch.
CARE INSTRUCTIONS
Easy care
Microwave safe
Top-rack dishwasher safe