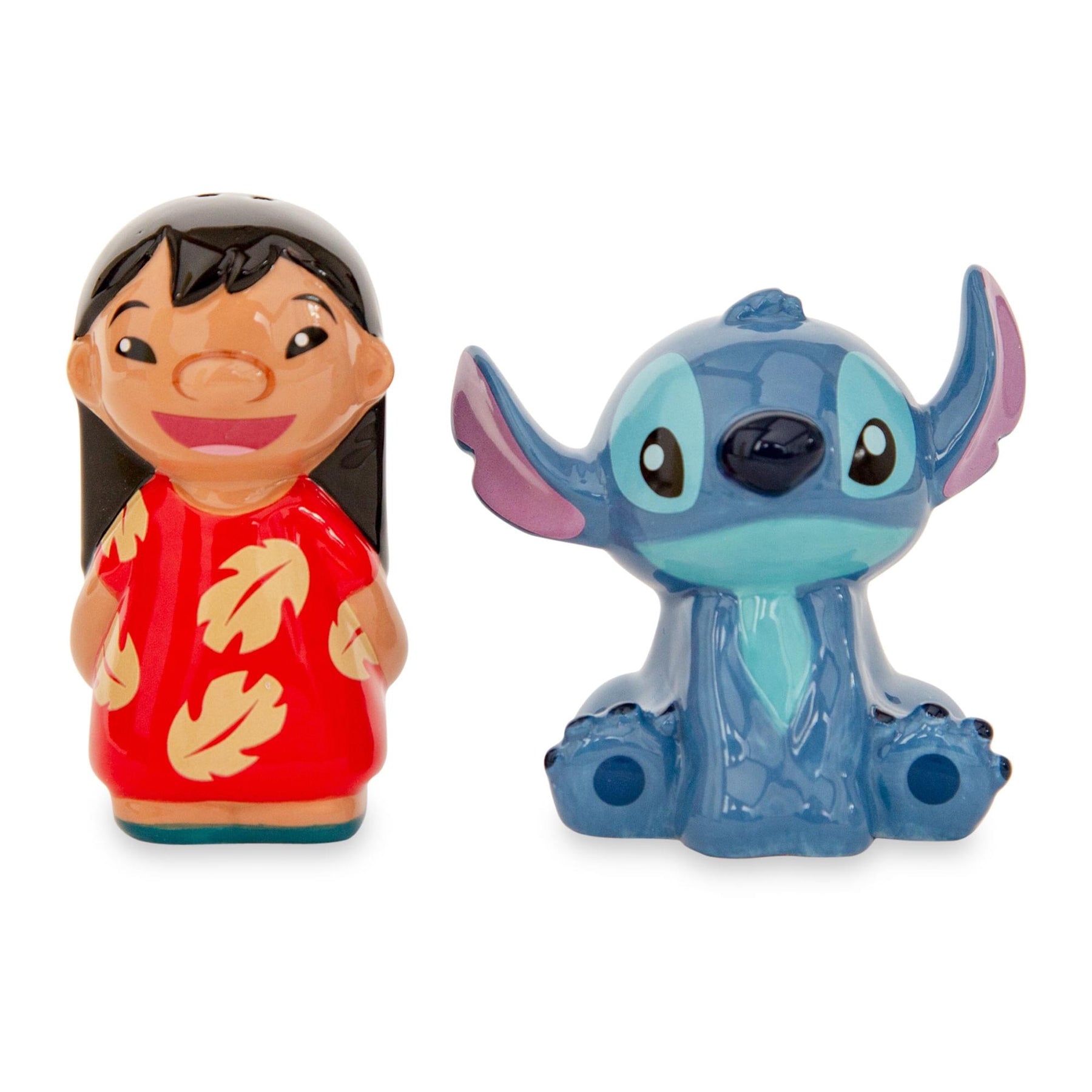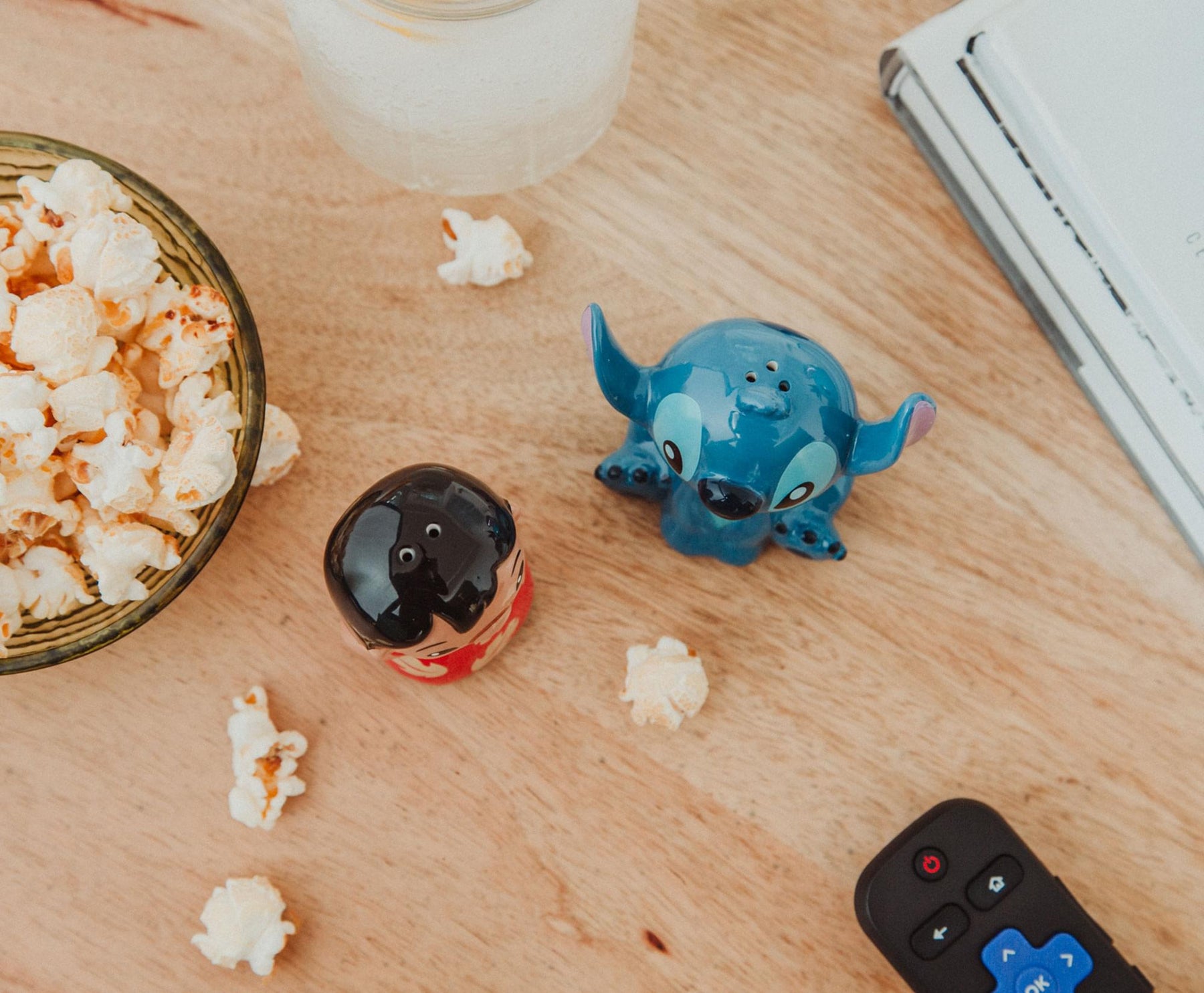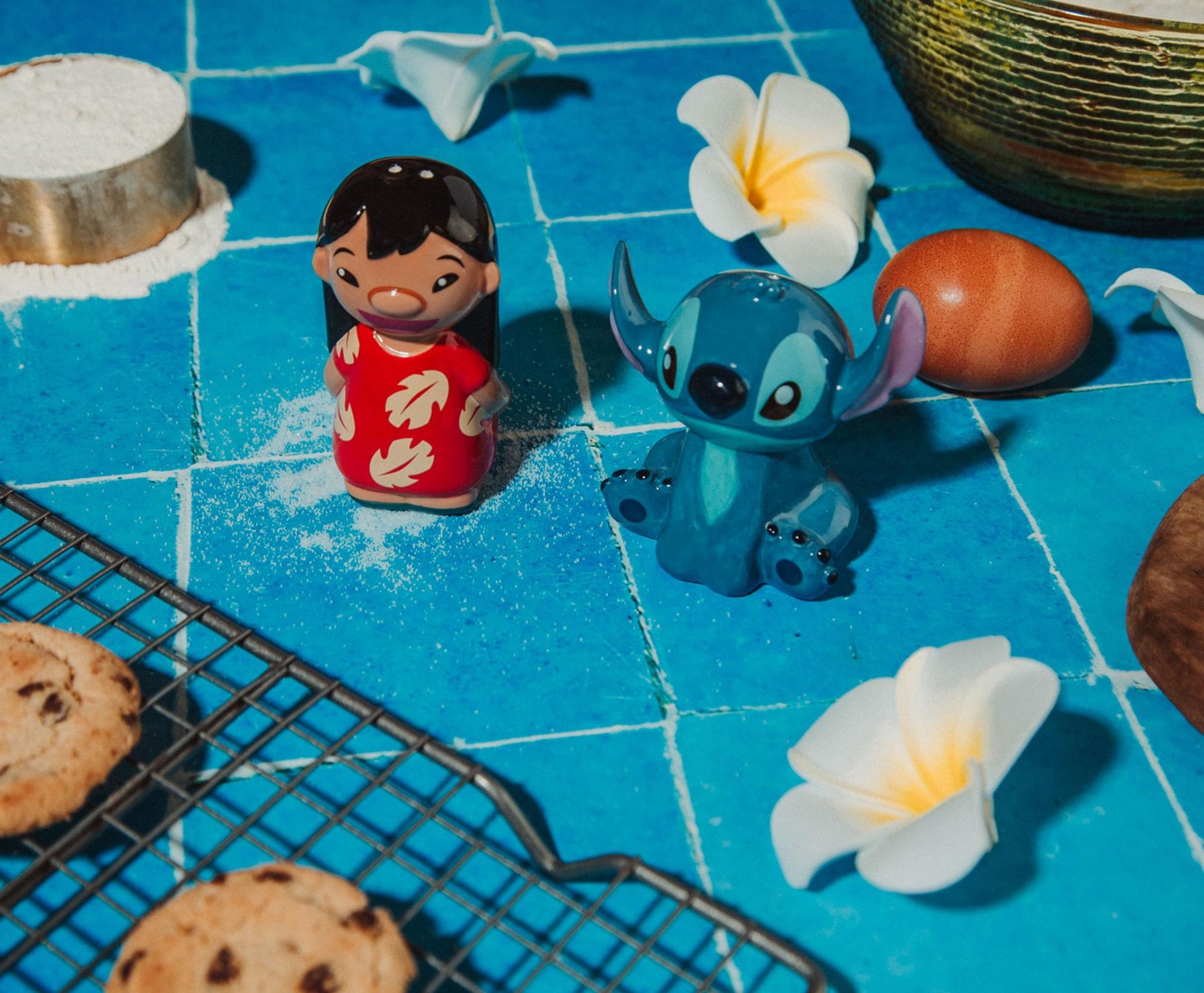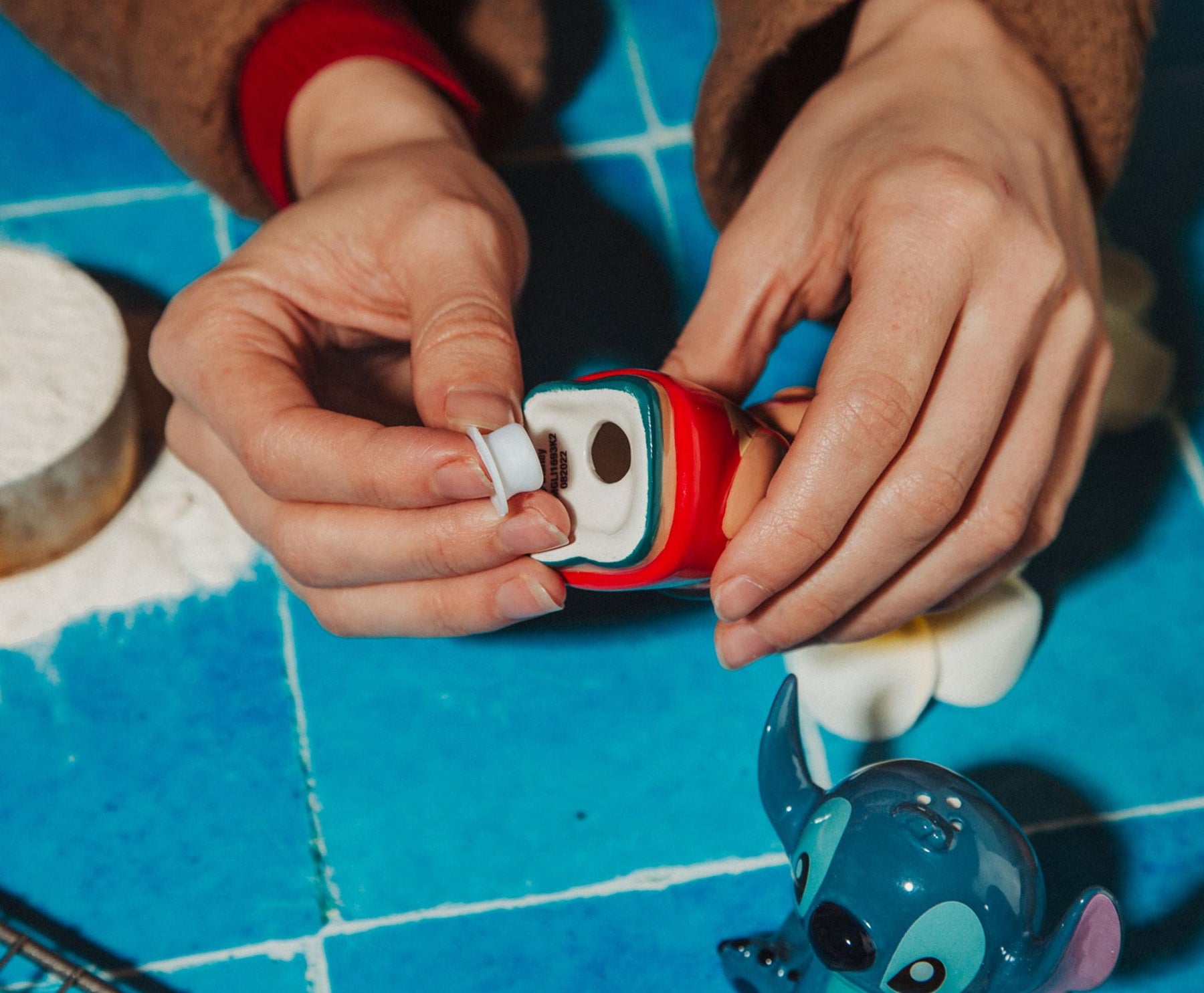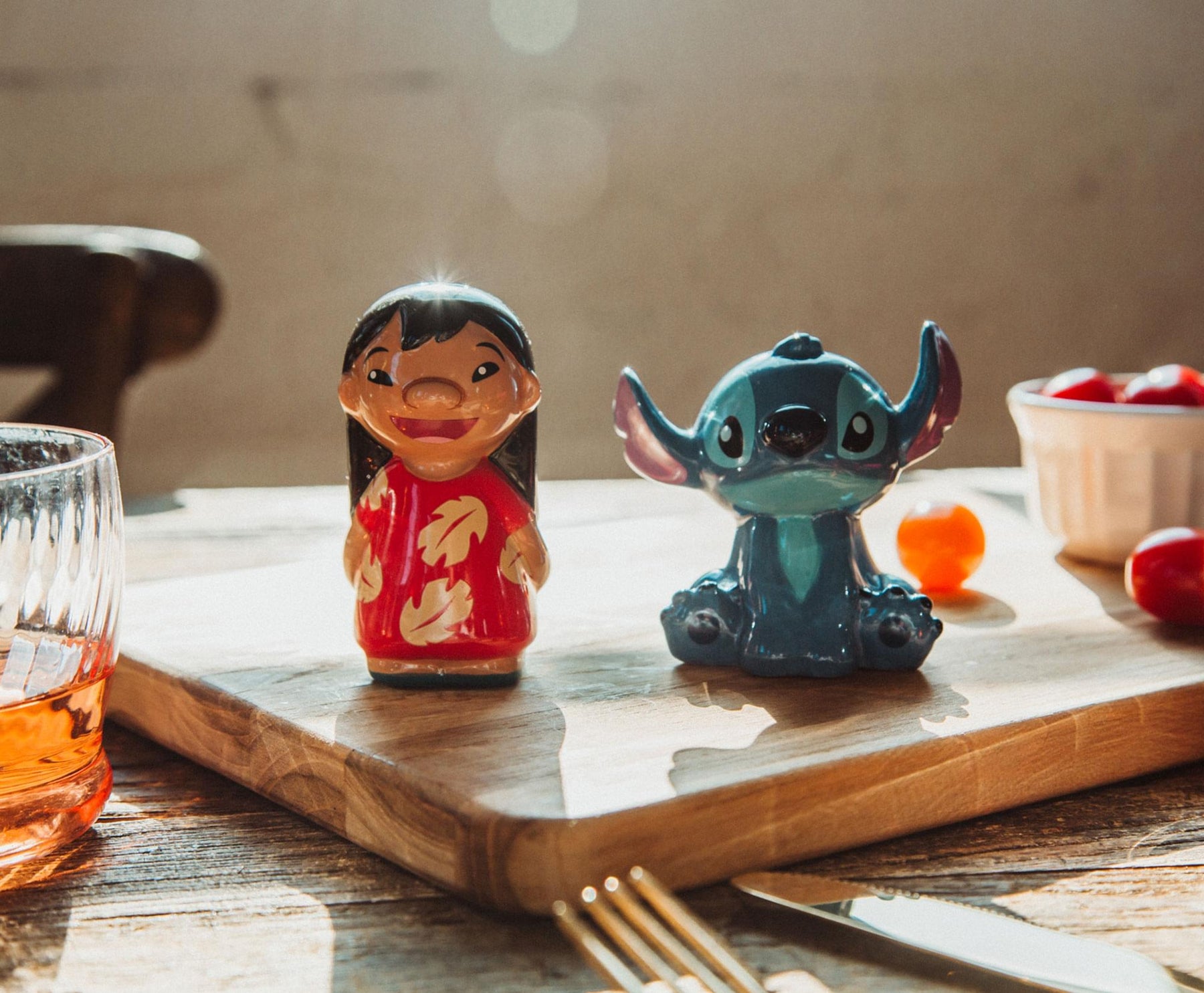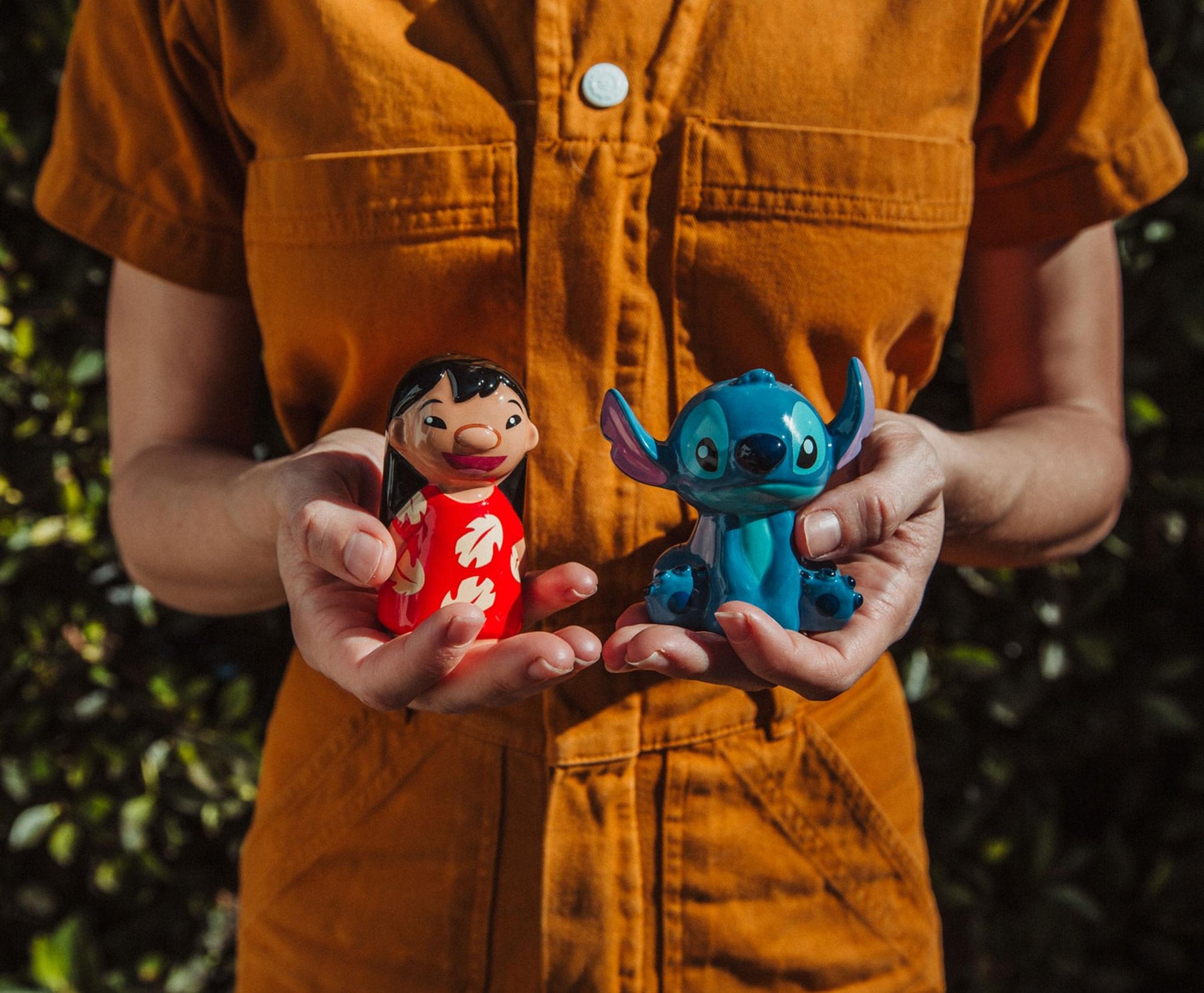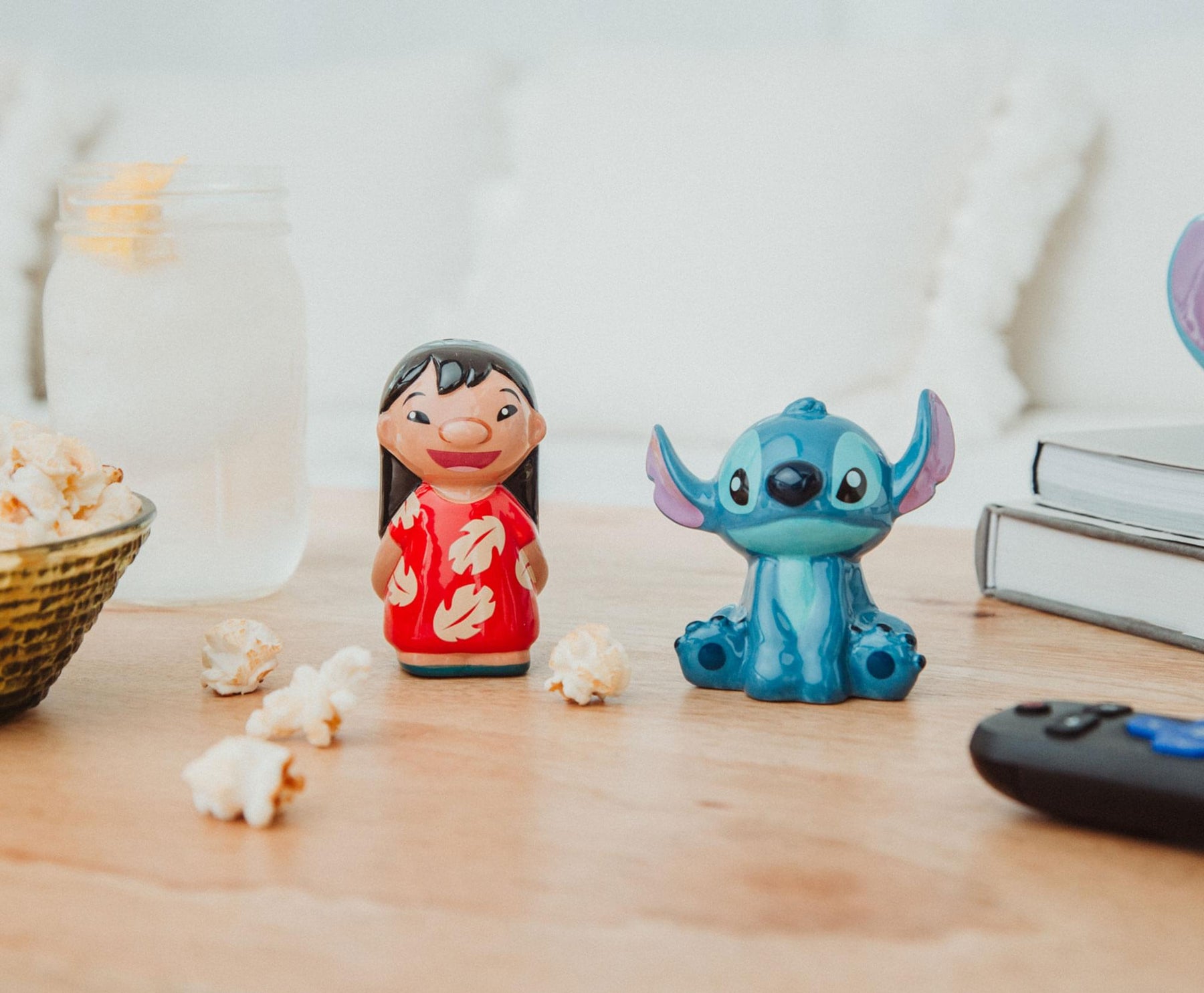 Disney Lilo & Stitch Ceramic Salt and Pepper Shakers | Set of 2
FROM BEYOND THE SEA: You'll be able to add a little taste of the tropics to your next meal with this exclusive salt and pepper shaker set featuring the title characters from Disney's Lilo & Stitch. Who knows what kind of flavors Experiment 626 likes?
GREAT TASTES FROM SPACE: Looking like they just stepped out of an animation cel and into sculpted ceramic, the lovely Lilo and chaotic Stitch are here visiting from the tropical islands of Hawaii (and the cosmos beyond).
MEETS GALACTIC FEDERATION STANDARDS: Each dispenser is handcrafted and hand-painted to precision, measuring approximately 3 inches tall. Fill them with all of your favorite Earthly spices that can be served up with some tasty eats.
FLAVORS OF THE PACIFIC: These BPA-free ceramic salt and pepper shakers brighten up any meal with a dash of tropical flavor. They're the perfect table setting, sure to bring your loved ones together in the spirit of ohana.
OFFICIAL DISNEY COLLECTIBLE: Shake things up at your next found family gathering with this officially licensed shaker set inspired by the lead characters from Disney's Lilo & Stitch. Experiment 626 is sure to add a taste of intergalactic excitement.
EXPLORE SNACKS FROM BEYOND THE STARS
Add some ohana energy to your next gathering with these exclusive salt and pepper shakers inspired by Disney's Lilo & Stitch.
There's nothing like a simple story of a girl and her space dog. Bring a taste of that intergalactic adventure/beach movie/found family story to your table with this set of ceramic salt and pepper shakers. Modeled after the titular characters, they're sure to touch your heart as they season your food.
ENJOY FLAVORS FROM THE PARADISE OF THE PACIFIC
When your mealtime seems a little terrestrial, we've got some intergalactic flair that's sure to spice things up. Get cosmic with this BPA-free ceramic shaker set that is designed to keep your spices, grains, and ingredients fresh.
Experiment 626 is ready to go wild at your next dinner with this officially licensed kitchenware set inspired by Disney's Lilo & Stitch.
CARE INSTRUCTIONS
Hand-wash only is recommended.
Read All About It on Our Blog
Trending Geek