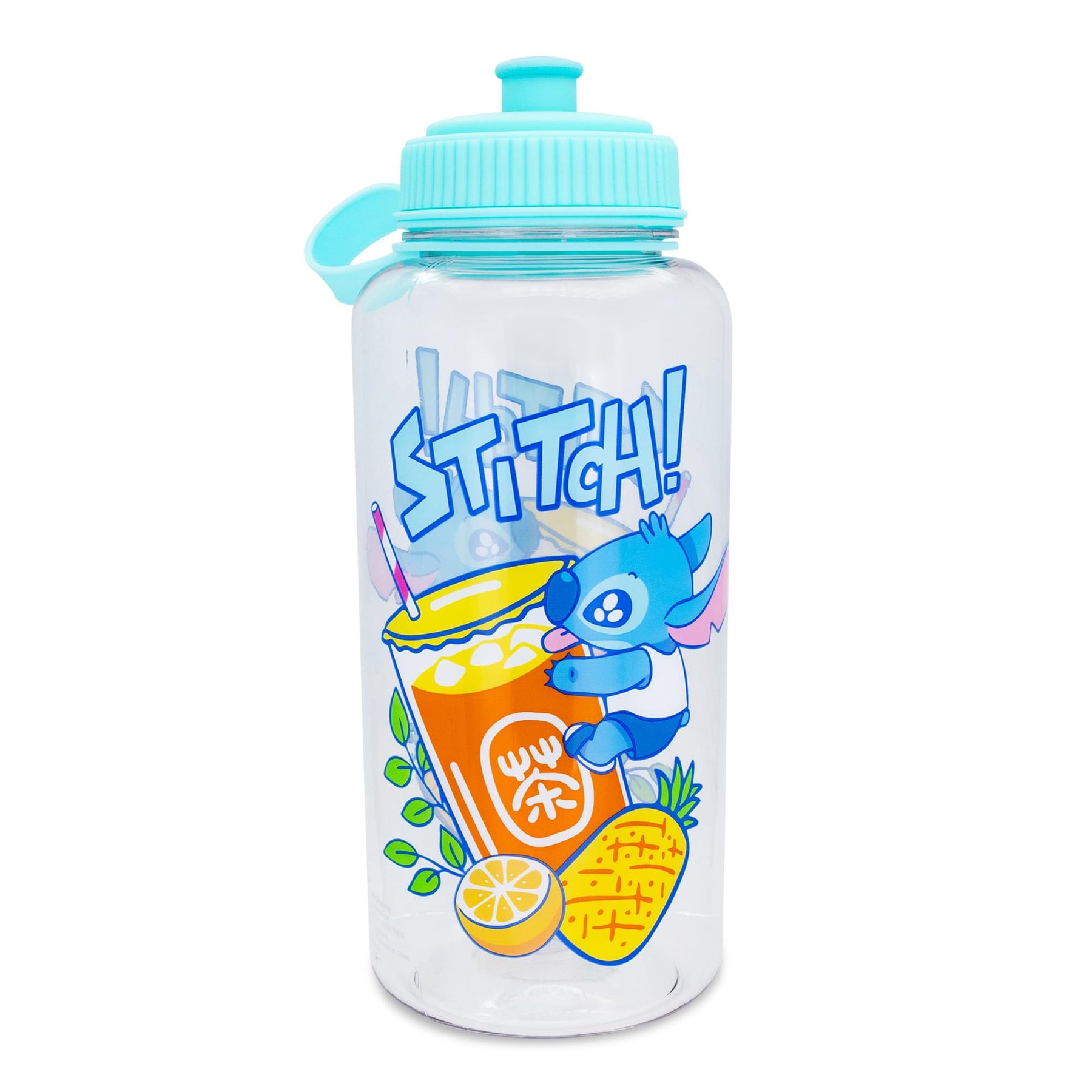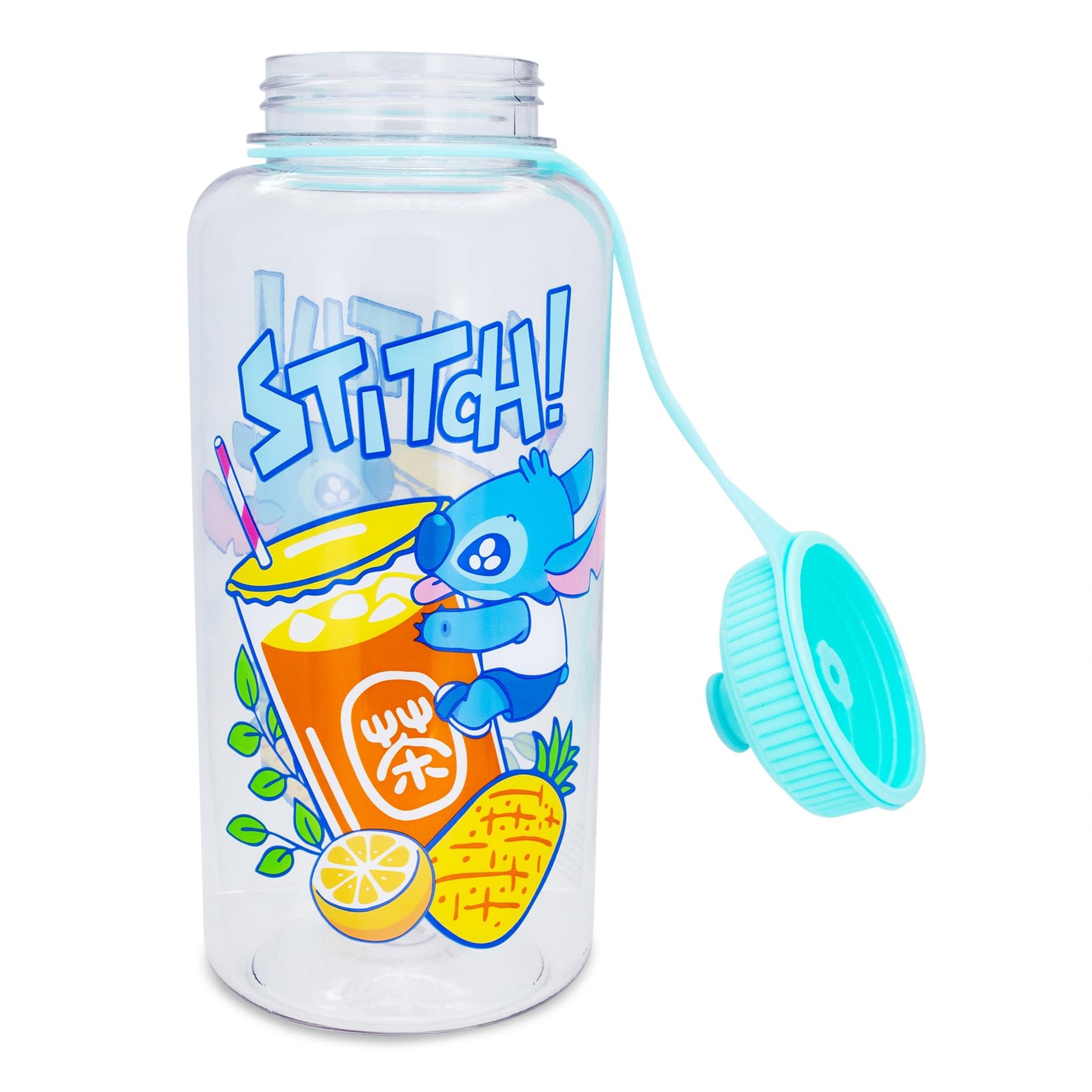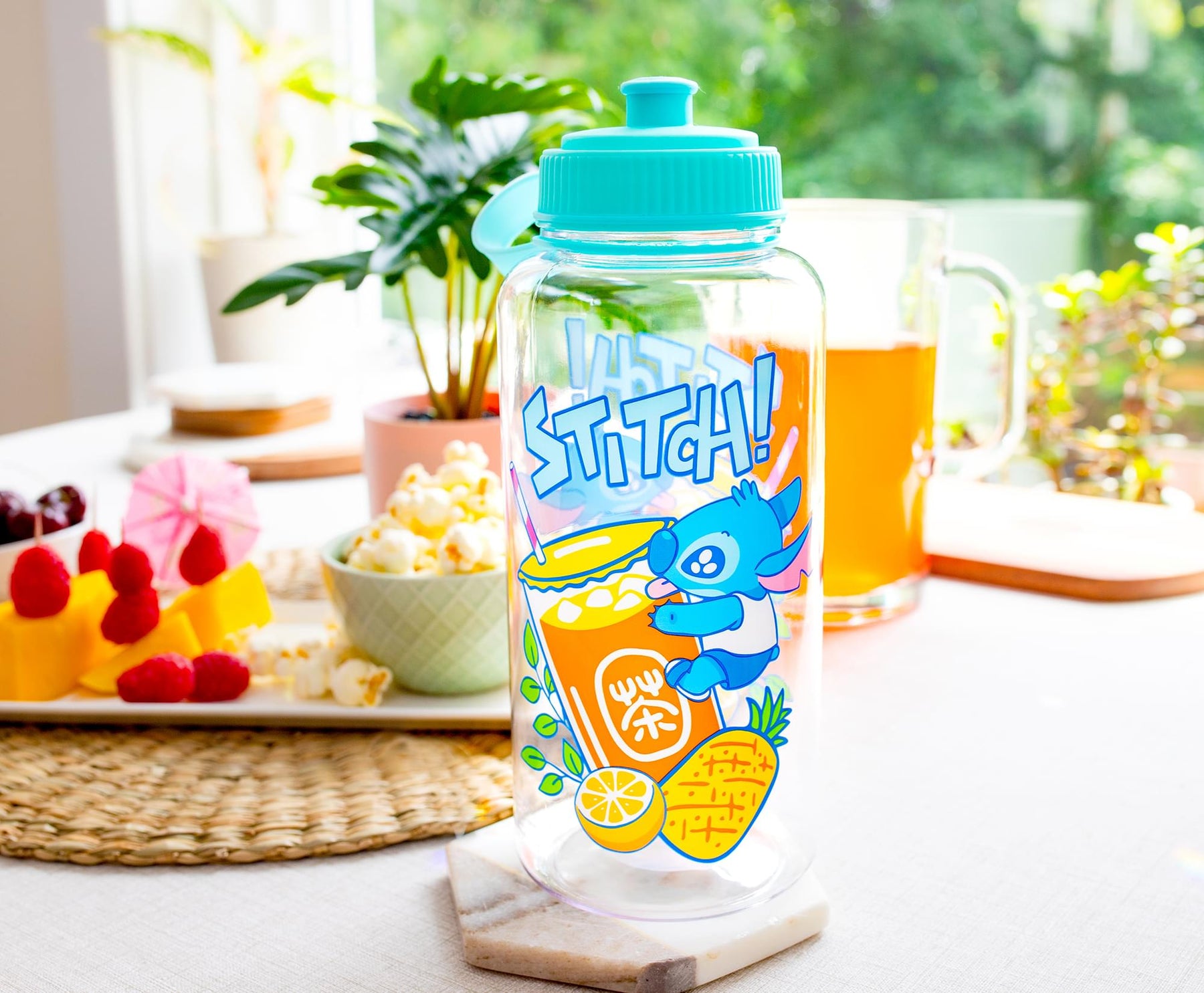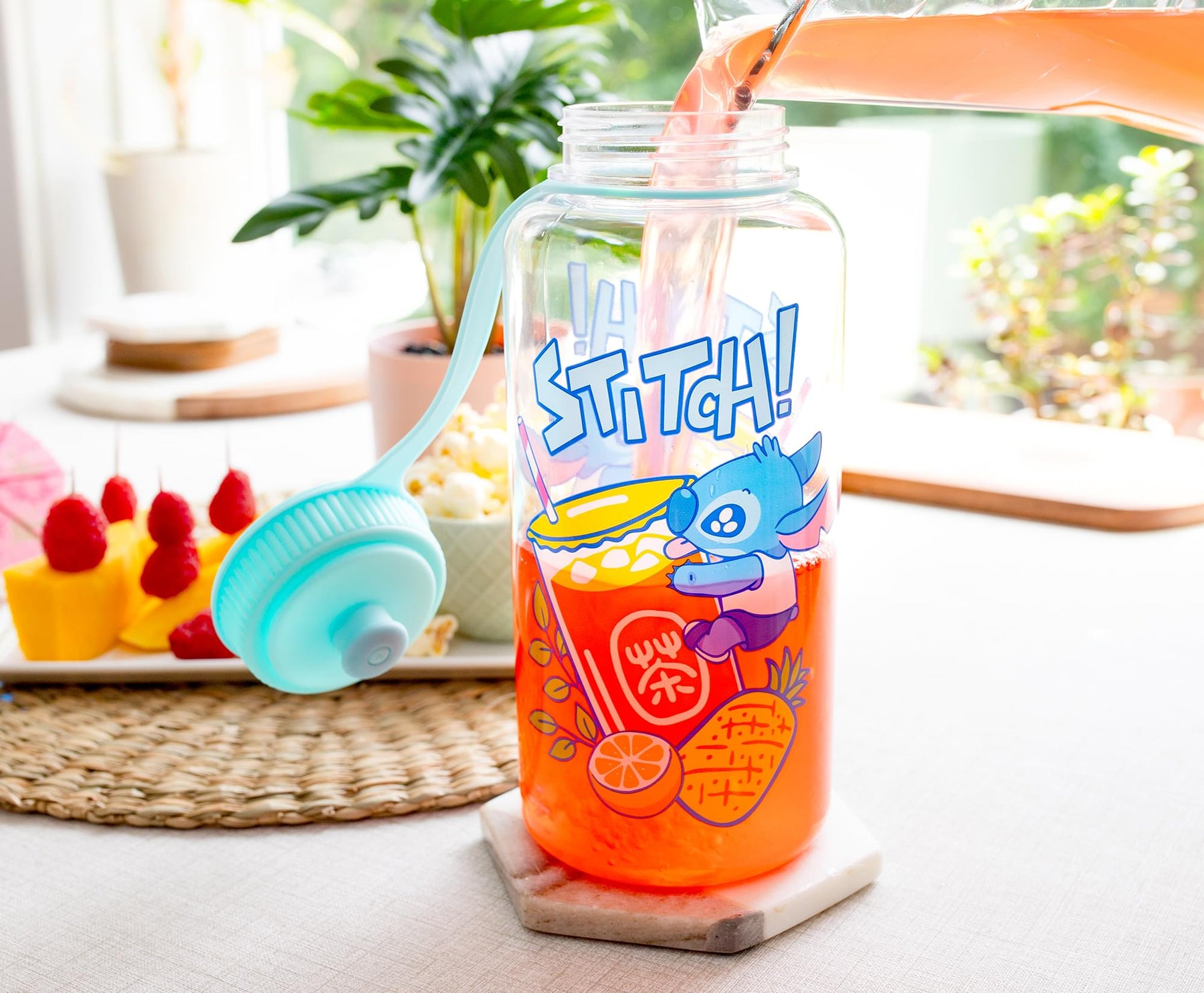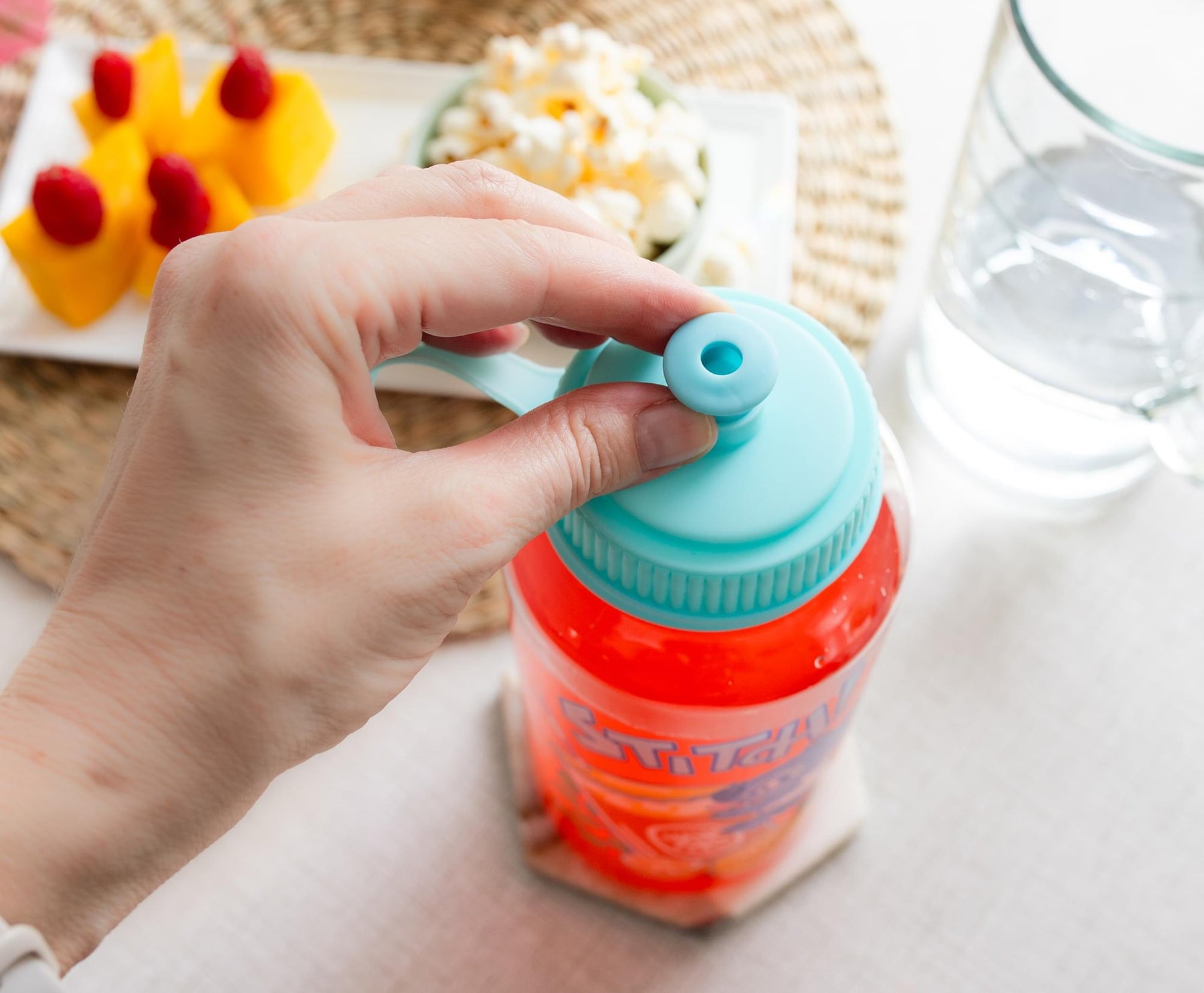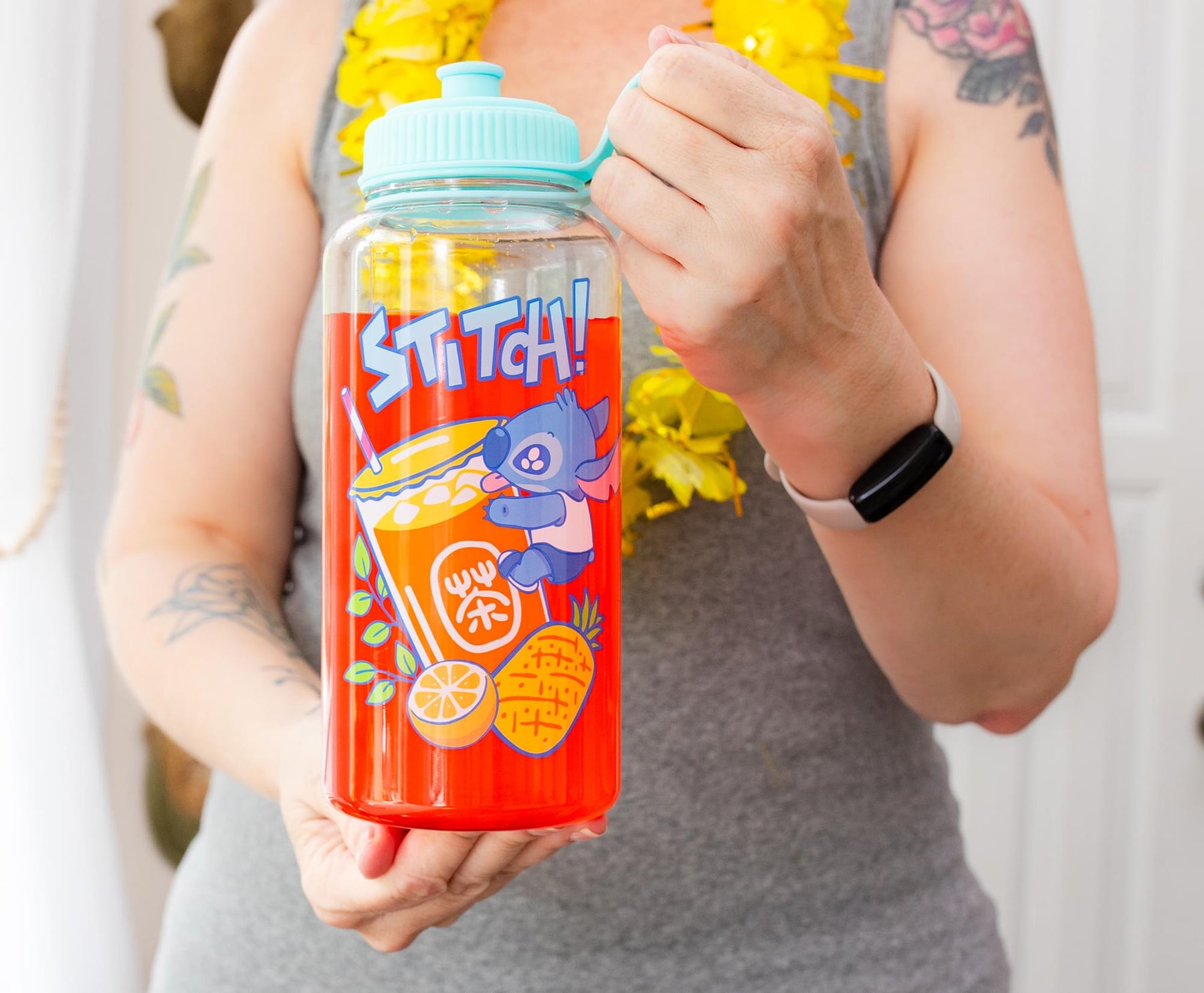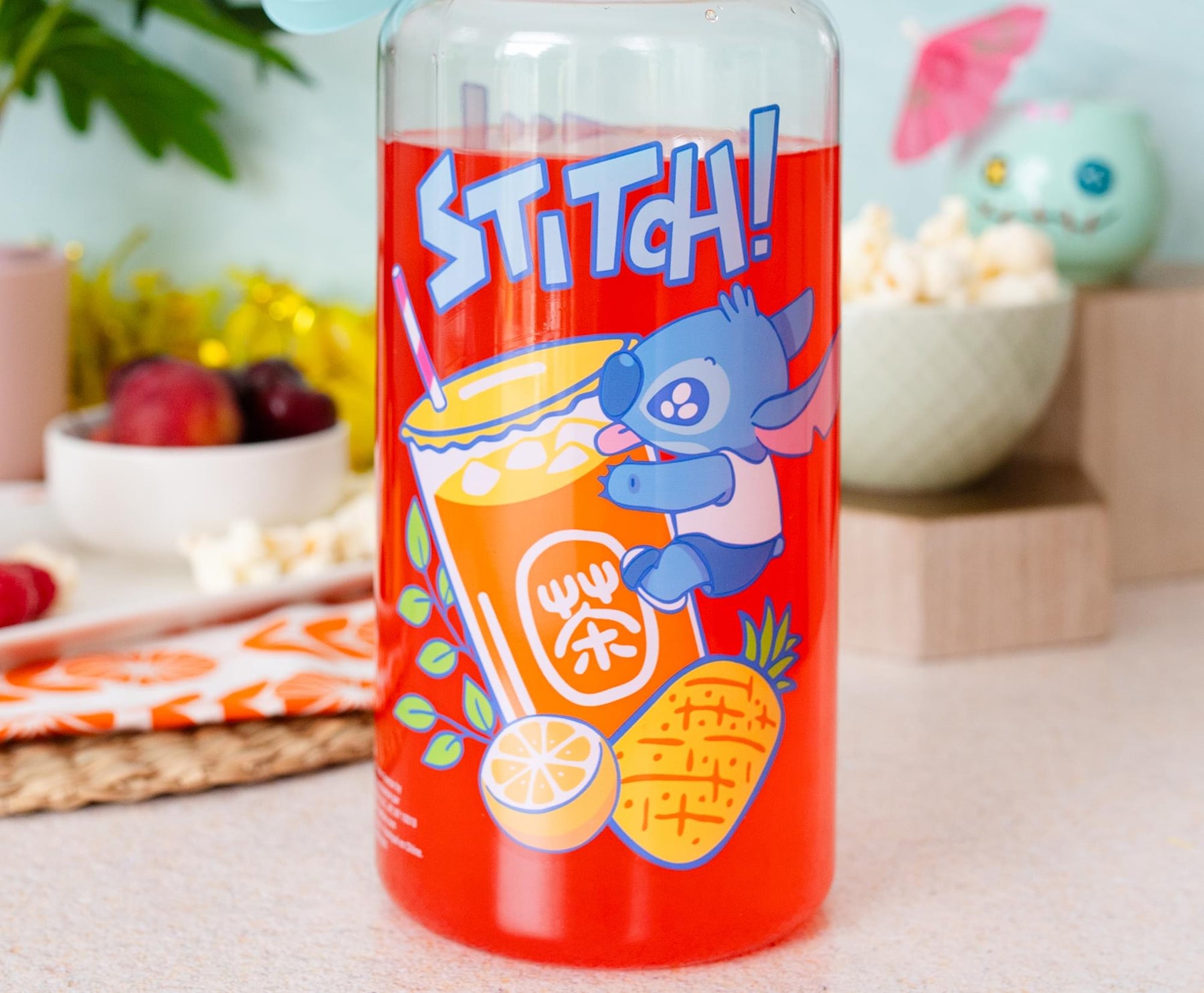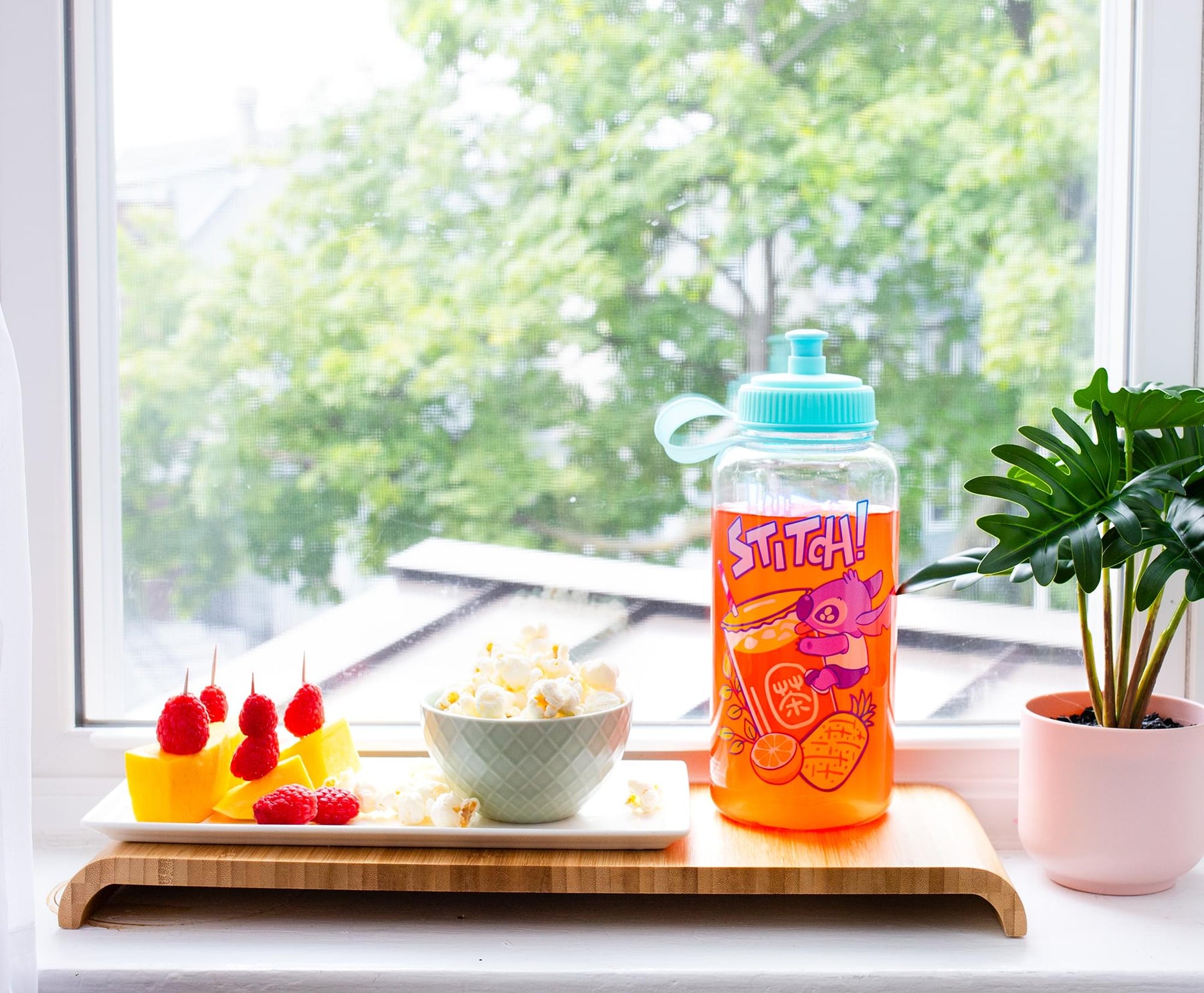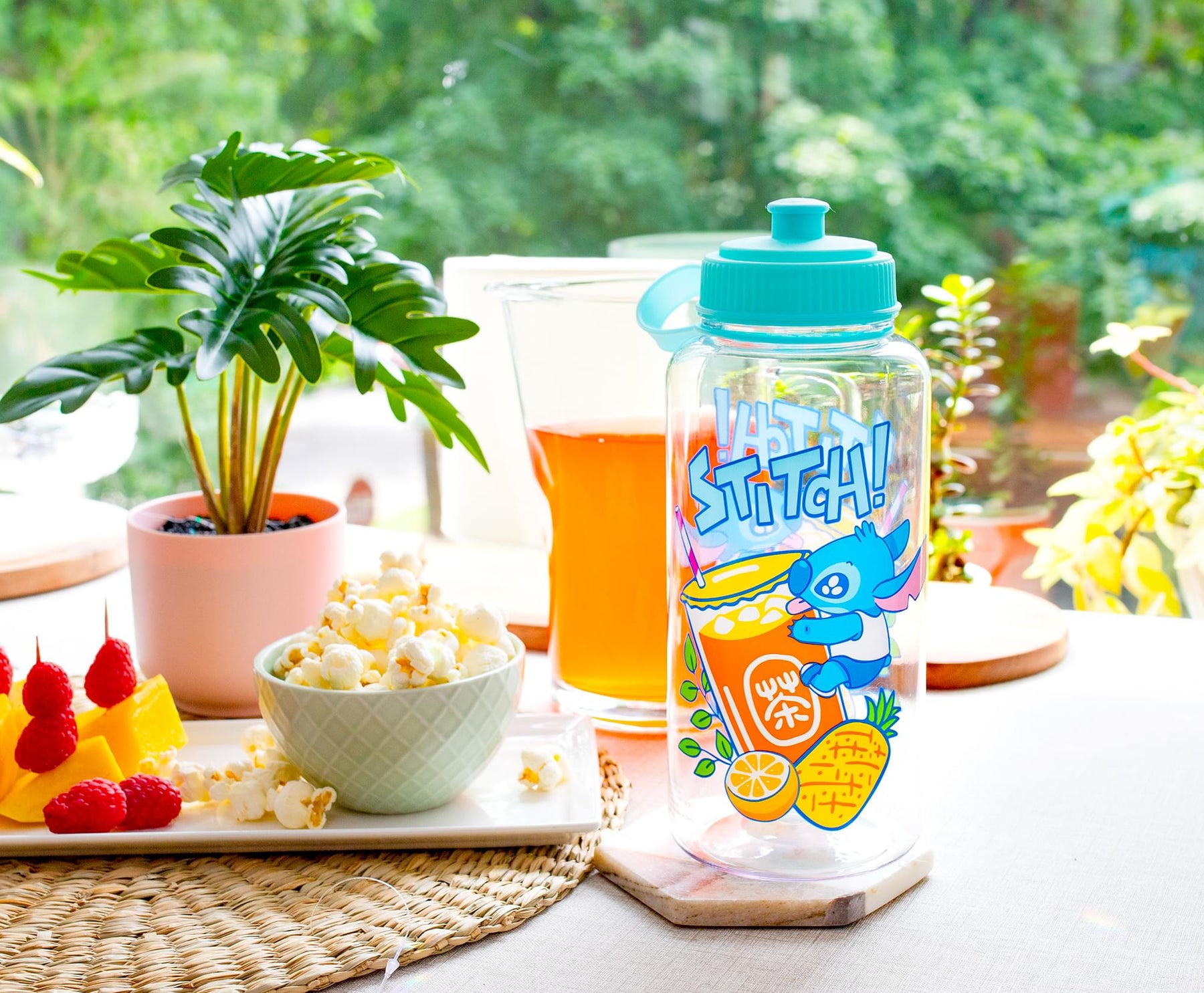 Disney Lilo & Stitch Bubble Tea Water Bottle With Sports Cap | Holds 34 Ounces
PARADISE ON EARTH: Looks like Experiment 626 has discovered one of Earth's many delicacies. The tropics are just a sip away when you've got this exclusive water bottle inspired by the adventures of Disney's Lilo and Stitch.
RIDE A WAVE OF FUN: Relish the tranquility that comes with the acquisition of this cosmic water jug that features the mischievous Experiment 626. The little blue extraterrestrial is in casual-wear, trying to get a taste of orange boba tea.
AN OCEAN OF HYDRATION: Crash-land into paradise with this large water bottle that holds approximately 34 ounces of cool refreshments. Perfect for keeping you hydrated as you travel between planets or tropical islands.
THE FINEST IN THE COSMOS: When you're on the run from the Galactic Federation, take this BPA-free plastic water jug that comes topped with a spill-resistant sports cap. For the best care, hand-wash only. Not safe for dishwasher or microwave.
OFFICIAL DISNEY COLLECTIBLE: Enjoy the flavors of the tropics with this officially licensed water bottled from Disney's Lilo & Stitch. You'll always be able to stay hydrated no matter where you catch your waves.
DRINKWARE THAT'S OUT OF THIS WORLD
Delight in an Earthly beverage with this exclusive water bottle from Disney Lilo & Stitch. Balancing enjoyment and utility, this oversized water jug is perfect for whenever you're on the go, whether you're traveling across the cosmos or having a beach-day adventure.
Dressed down for a casual day in paradise, Experiment 626 can be found sporting a white tank top and flip-flops. The little blue extraterrestrial is featured craving a sip of bubble tea to be enjoyed with pineapple and an orange slice.
A FAVORITE AMONG EARTHLINGS
This BPA-free plastic water bottle comes with a screw-top lid to prevent spillage and a sports cap that can be popped up for sipping on your beverage. Enjoy a refreshment from your home planet with every sip from this officially licensed drinkware inspired by Disney's Lilo & Stitch.
CARE INSTRUCTIONS
Hand-wash only
Not dishwasher safe
Not microwave safe