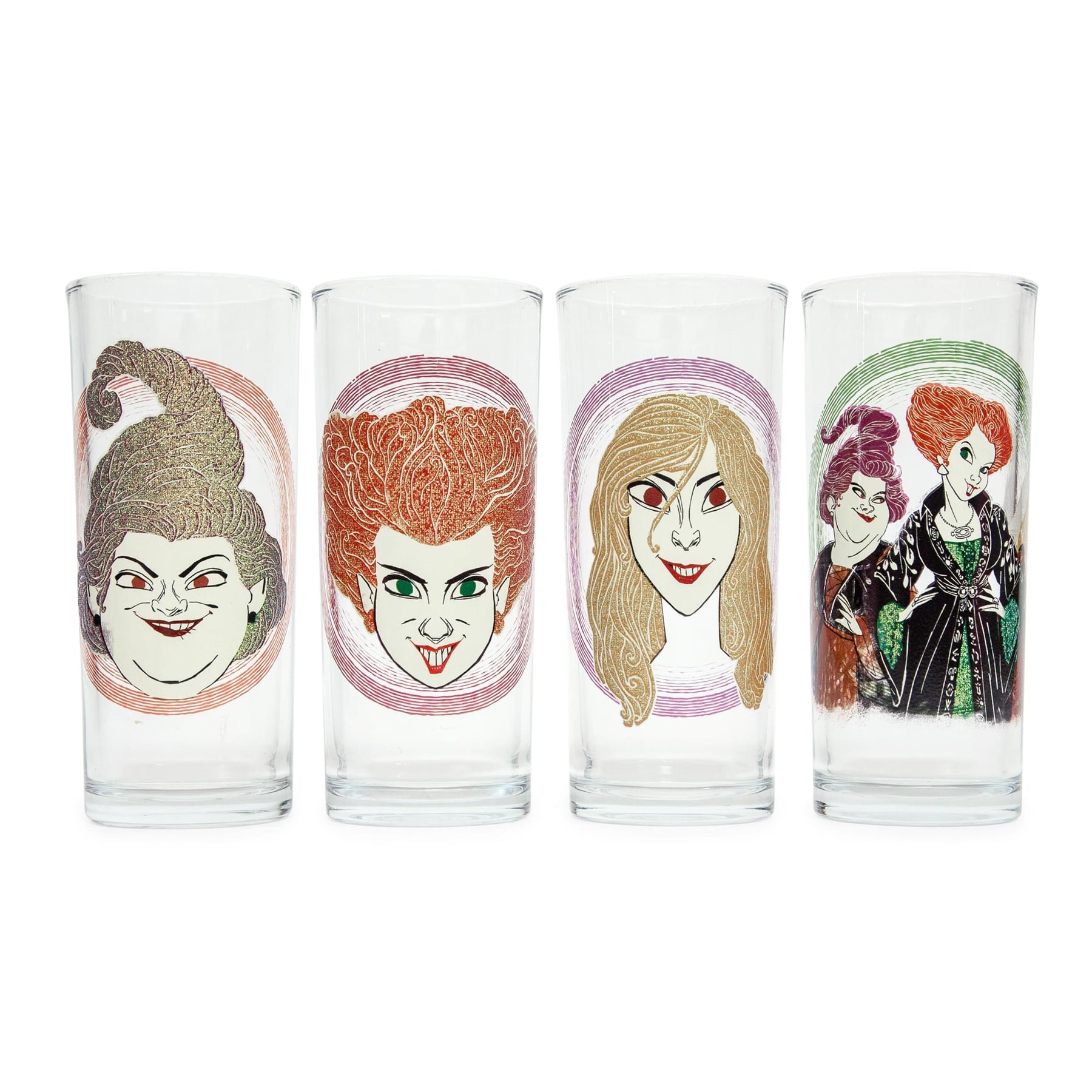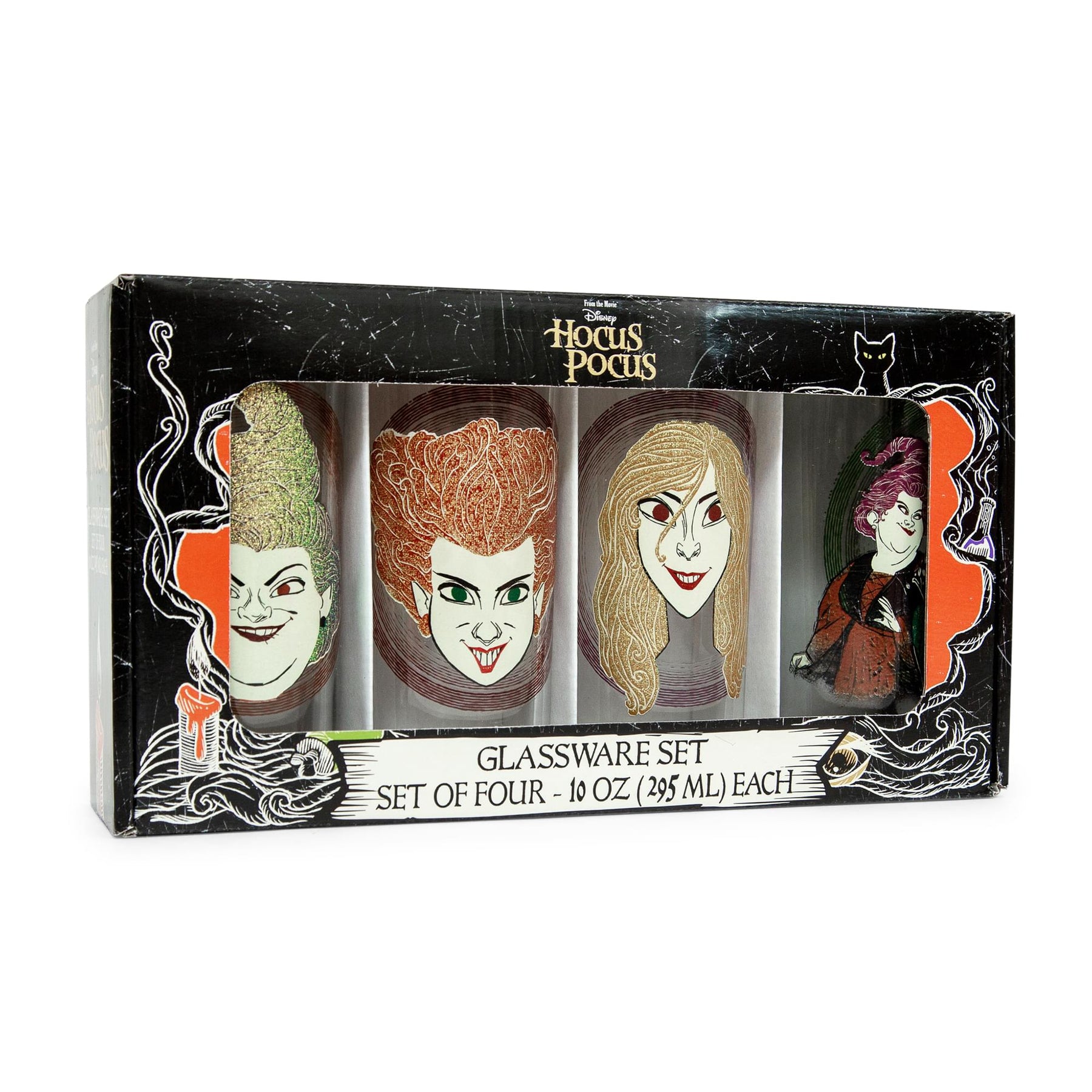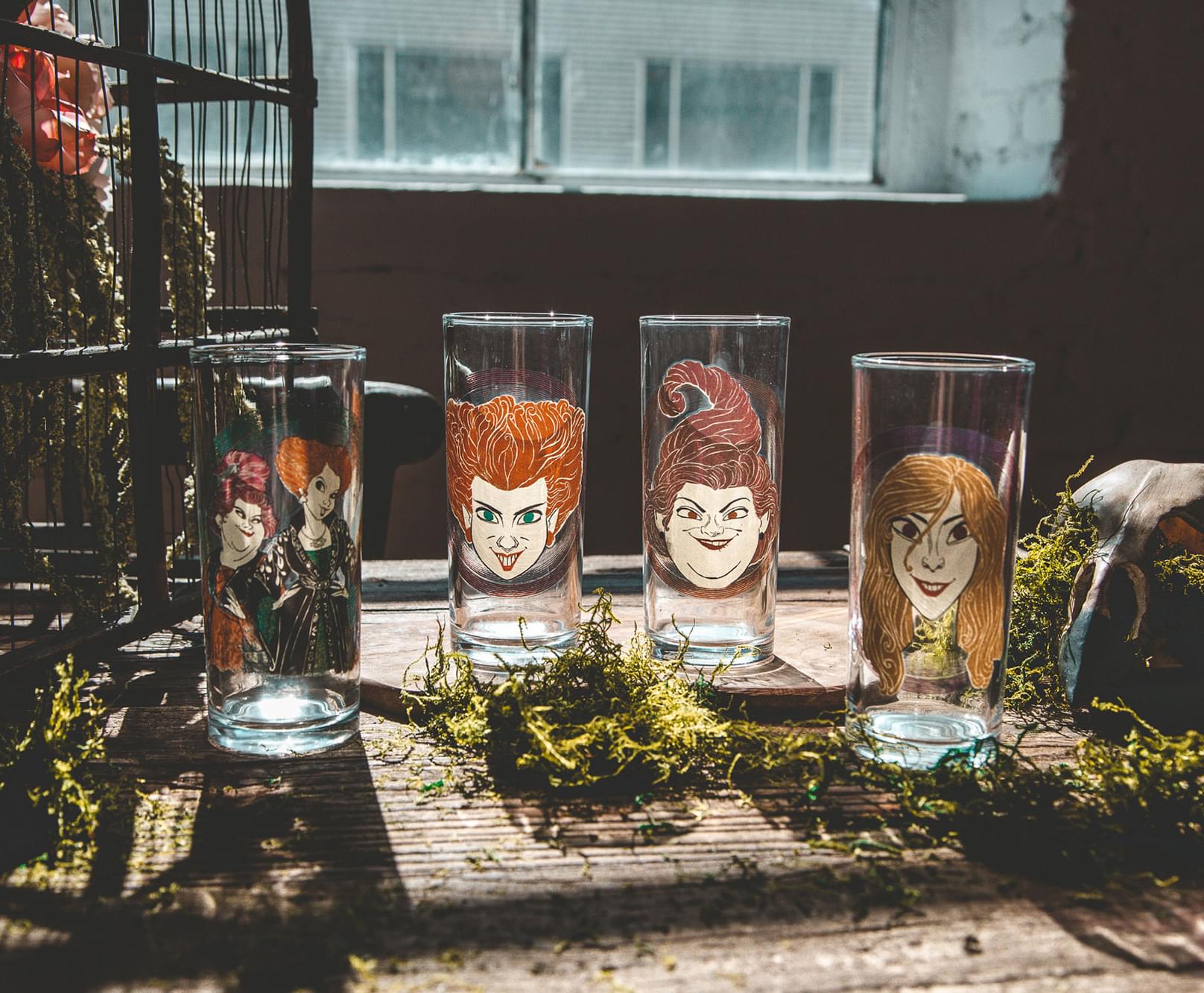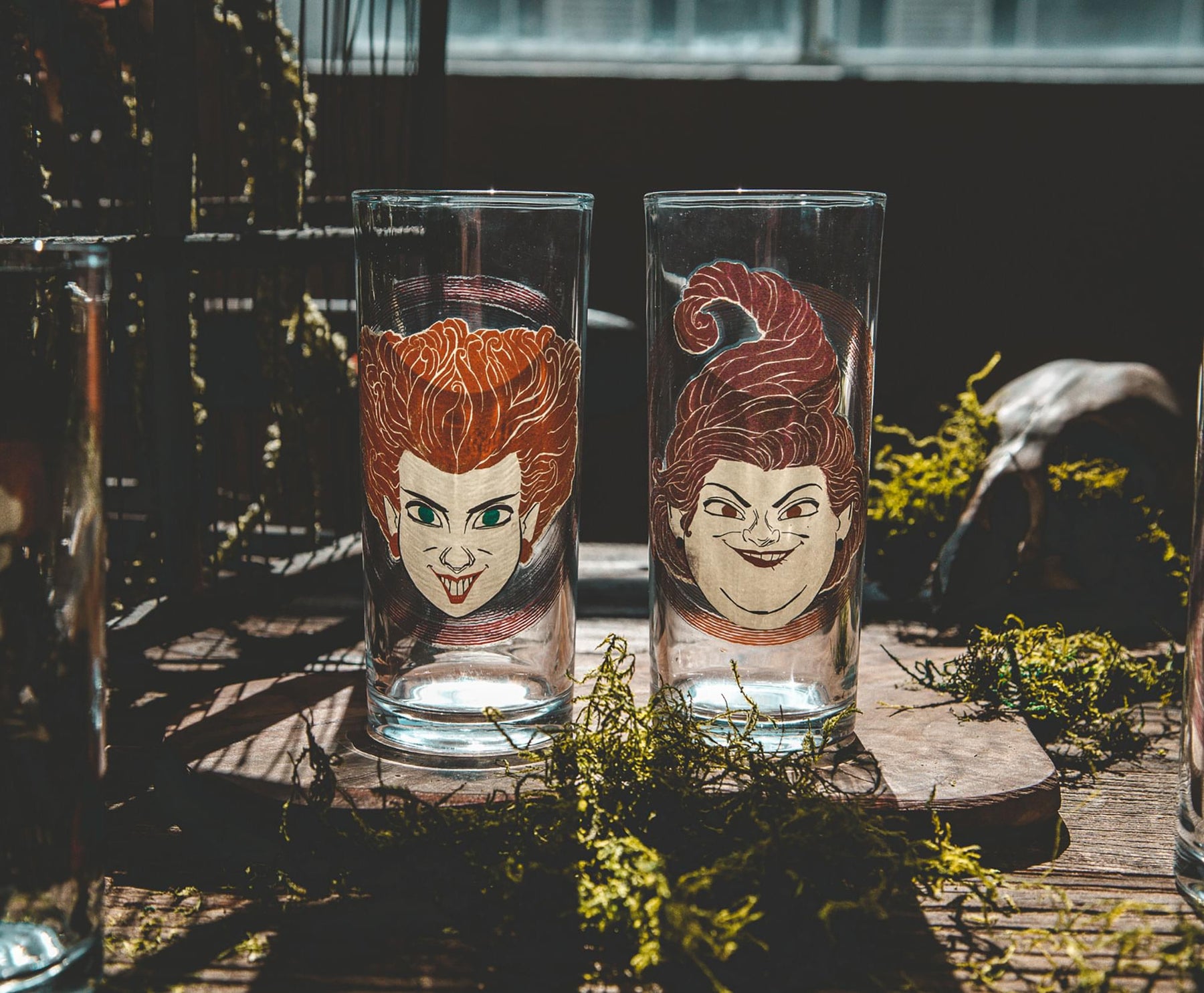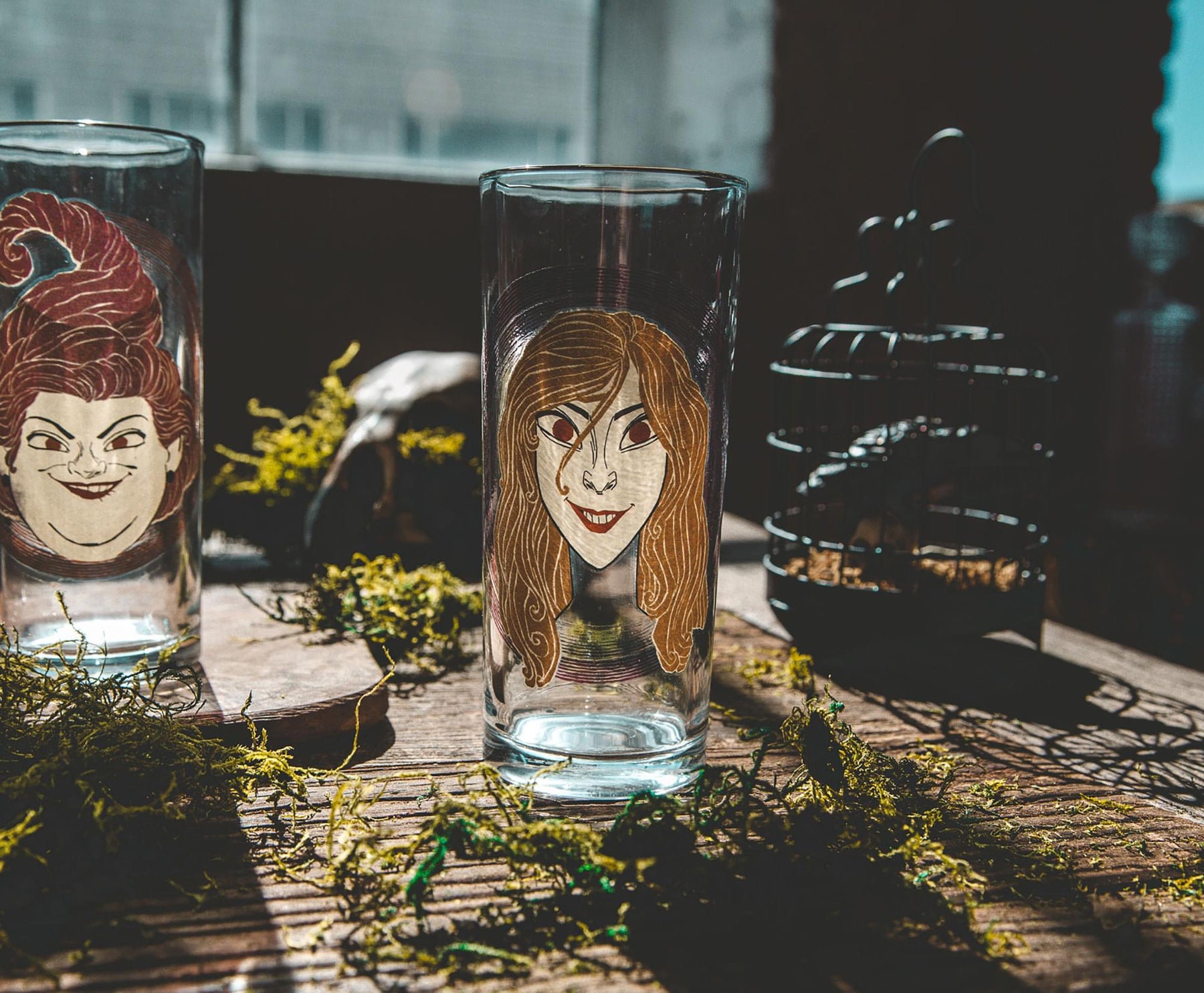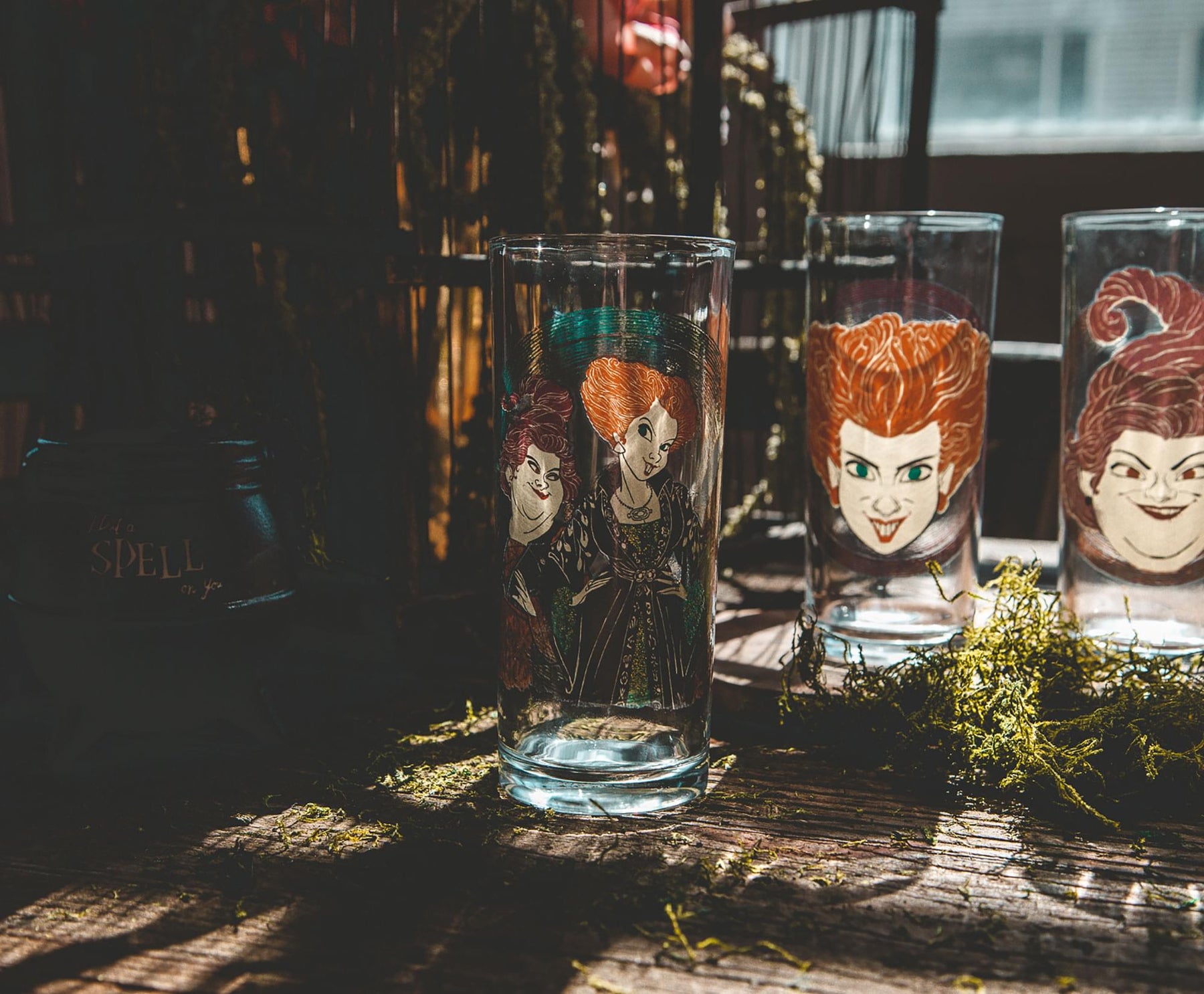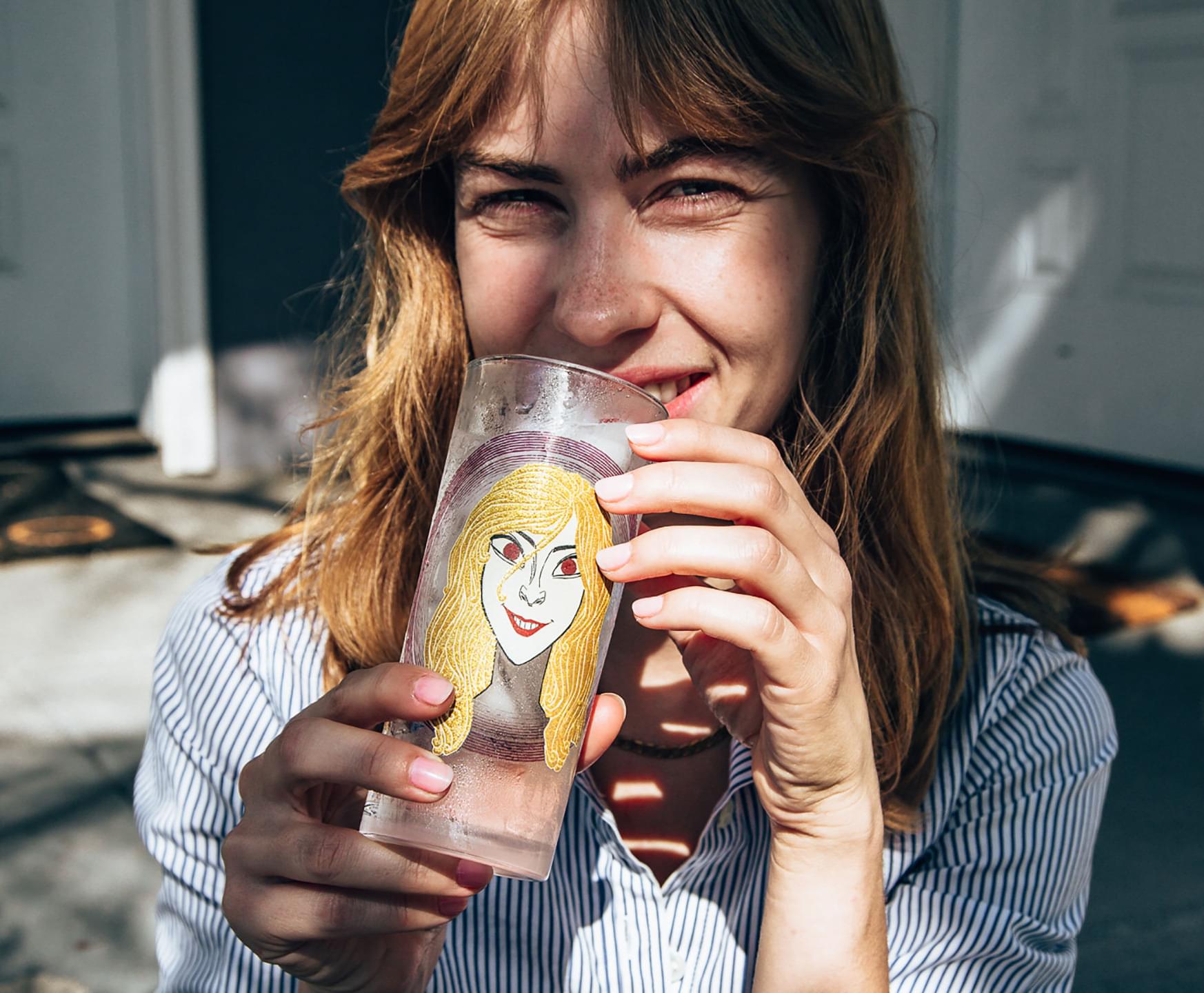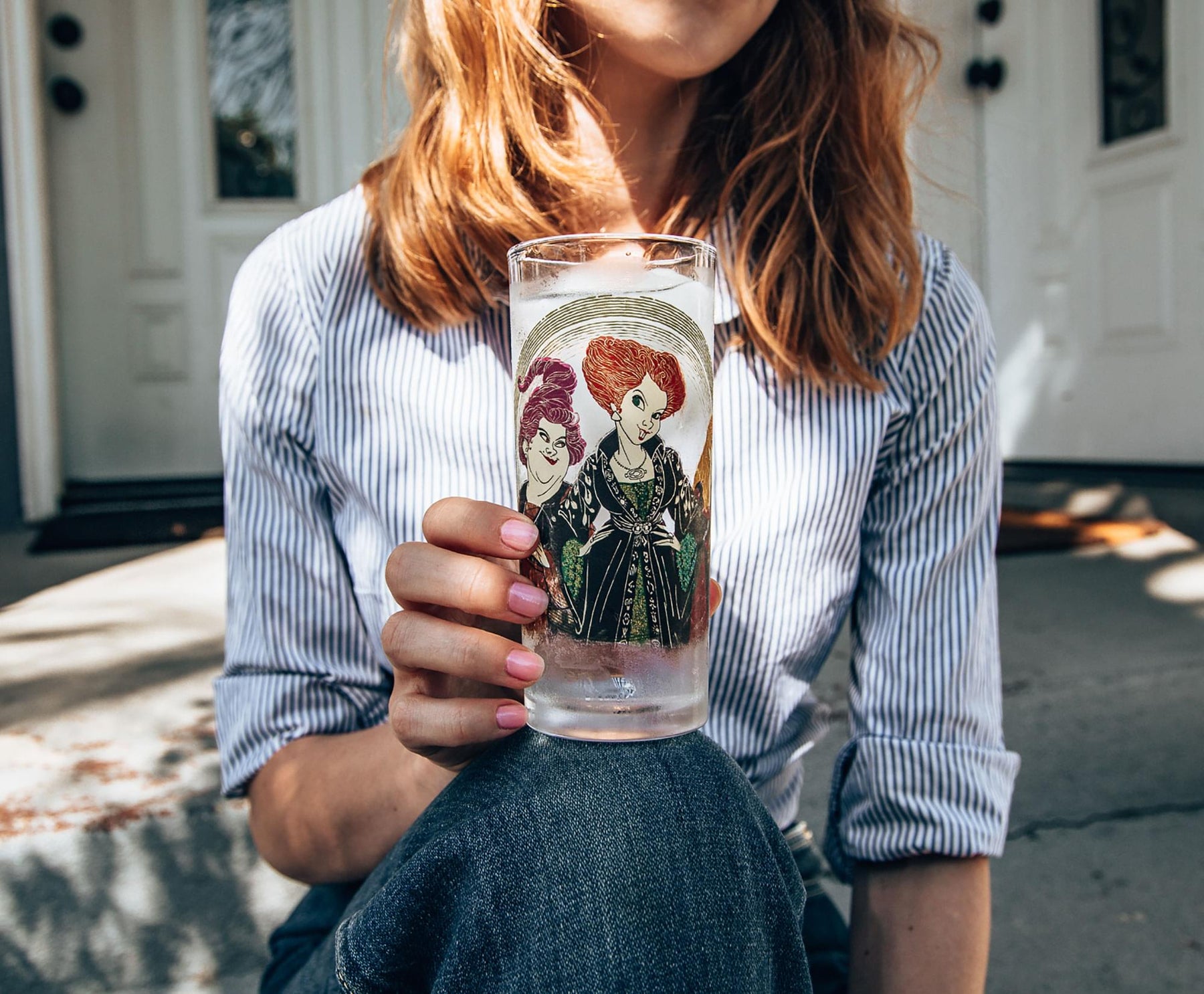 Disney Hocus Pocus Sanderson Sisters 10-Ounce Tumbler Glasses | Set of 4
BEWITCHING ESSENTIALS FOR THE MISCHIEVIOUS: All witches are welcome here. Summon plenty of tasty brews and potions with your coven over this spooktacular glassware set inspired by Disney's Hocus Pocus.
ENCHANT YOUR INNER WITCH: Are you more of a Winifred, Sarah, or Mary? Each tumbler is decorated with a spellbinding portrait featuring one of the Sanderson Sisters, so you can conjure whichever witch speaks to you.
SHARE A DRINK WITH YOUR COVEN: No cauldron? Don't get into a satanic panic just yet. Each glass cup holds 10 ounces of all your favorite witchy concoctions, including hot or cold brews under a moonlit sky.
HIGH-GRADE GLASSWARE: These glass tumblers feature a solid design that have been tested against all the most powerful spells. For the best care, hand-wash only. Not suitable for dishwasher or microwave.
OFFICIAL DISNEY COLLECTIBLE: Enchant your brews with this officially licensed glassware set inspired by Disney's Hocus Pocus. The Sanderson Sisters can bring spooky inspiration to your dwelling all year long.
FRIGHT AND DELIGHT IN EVERY SIP
Winifred, Mary, and Sarah have been summoned. Get your coven together for drinks over this spellbinding glassware set inspired by Disney's Hocus Pocus.
You'll be running amuck with the Sanderson Sisters, who make a magical appearance on each of these glass tumblers. Bring them out for All Hallows' Eve, or keep the spirit of spooky season going all year round. This bewitching glassware set offers plenty of wicked intrigue for any occasion.
ENJOY THE SPOOKY SIDE OF LIFE OVER A DRINK
Skip the olive for your next drink and garnish it with a fleshy Dead Man's Toe instead. (It's a Sanderson Sisters specialty.) With the light of the Black Flamed Candle to set the ambiance, you'll have a spooky evening for four conjured up before you can say, "Amuck."
Drink all sorts of dreadful delights with officially licensed drinkware from Disney.
BEWITCHING CHARACTER THEMES OF YOUR FAVES
The complete set includes four glass tumblers:
1x Winifred
1x Mary
1x Sarah
1x Sanderson Sisters
CARE INSTRUCTIONS
Hand-wash only
Not dishwasher safe
Not microwave safe