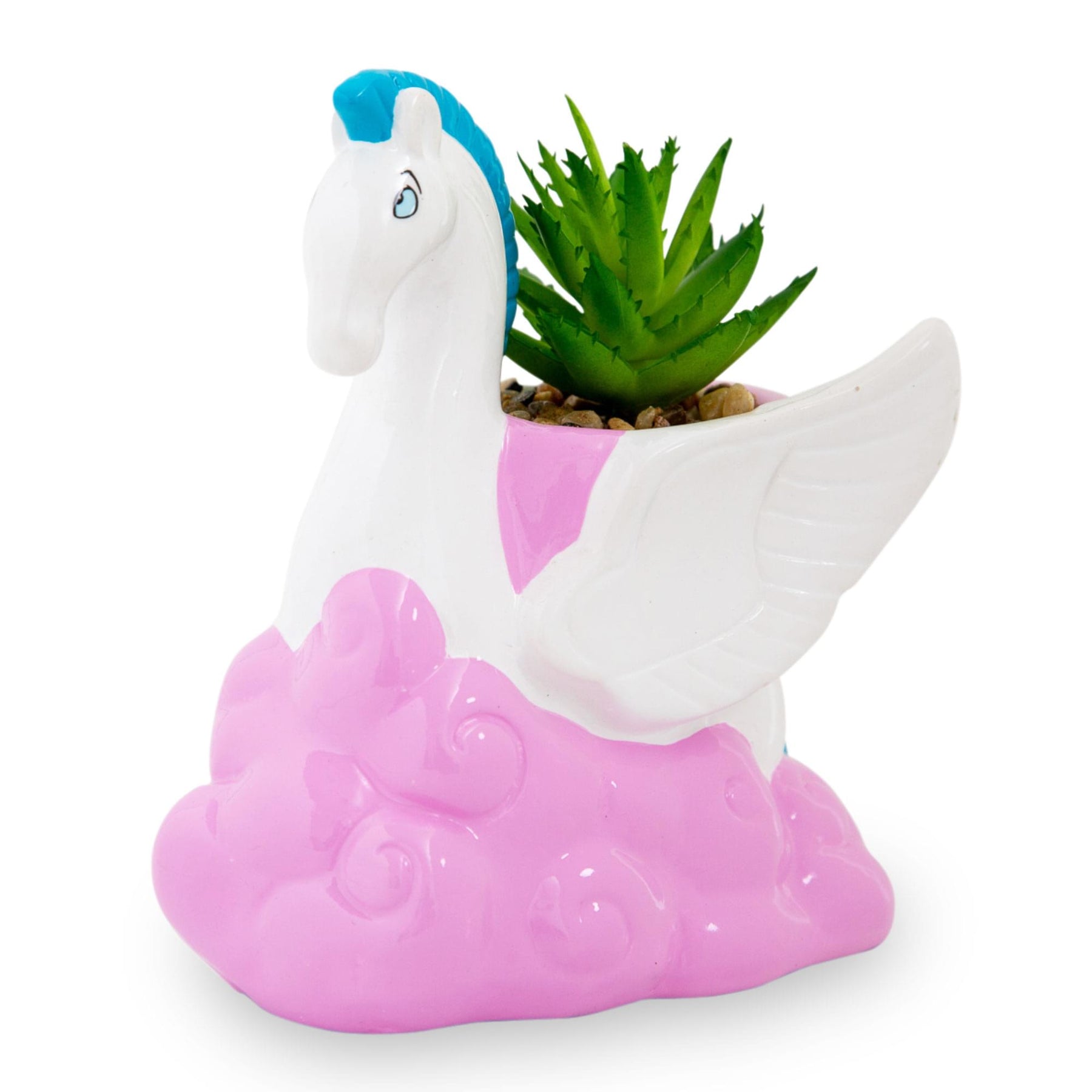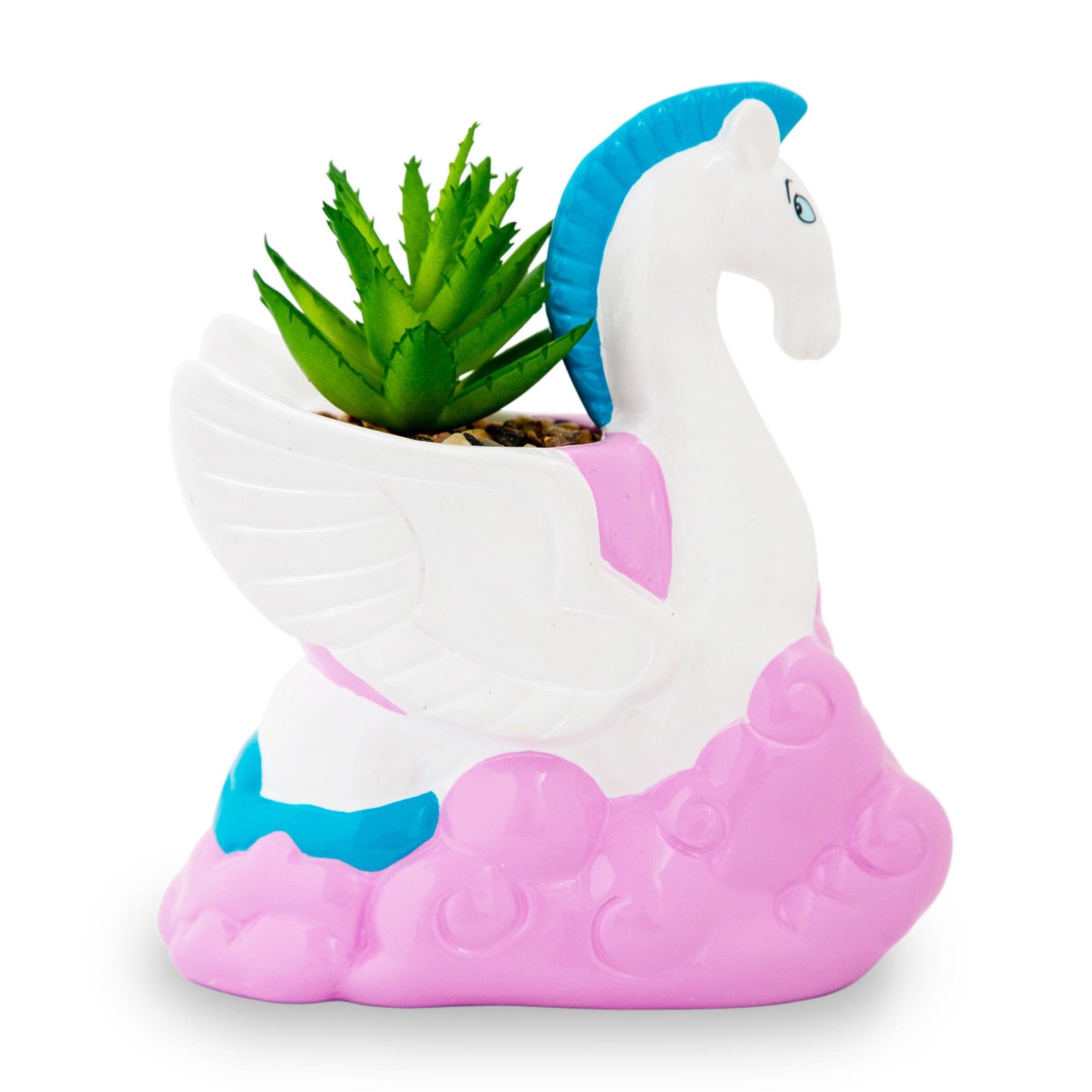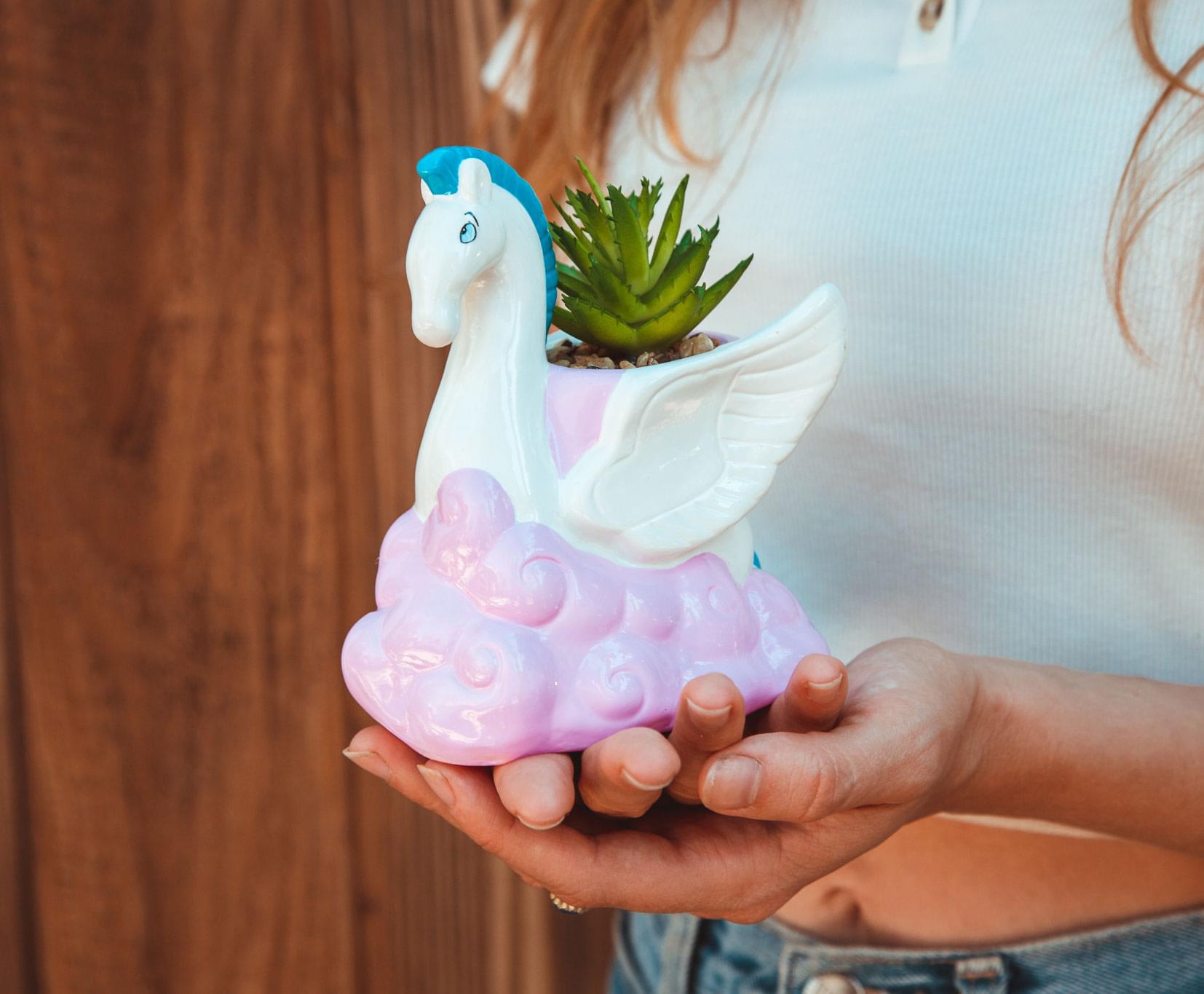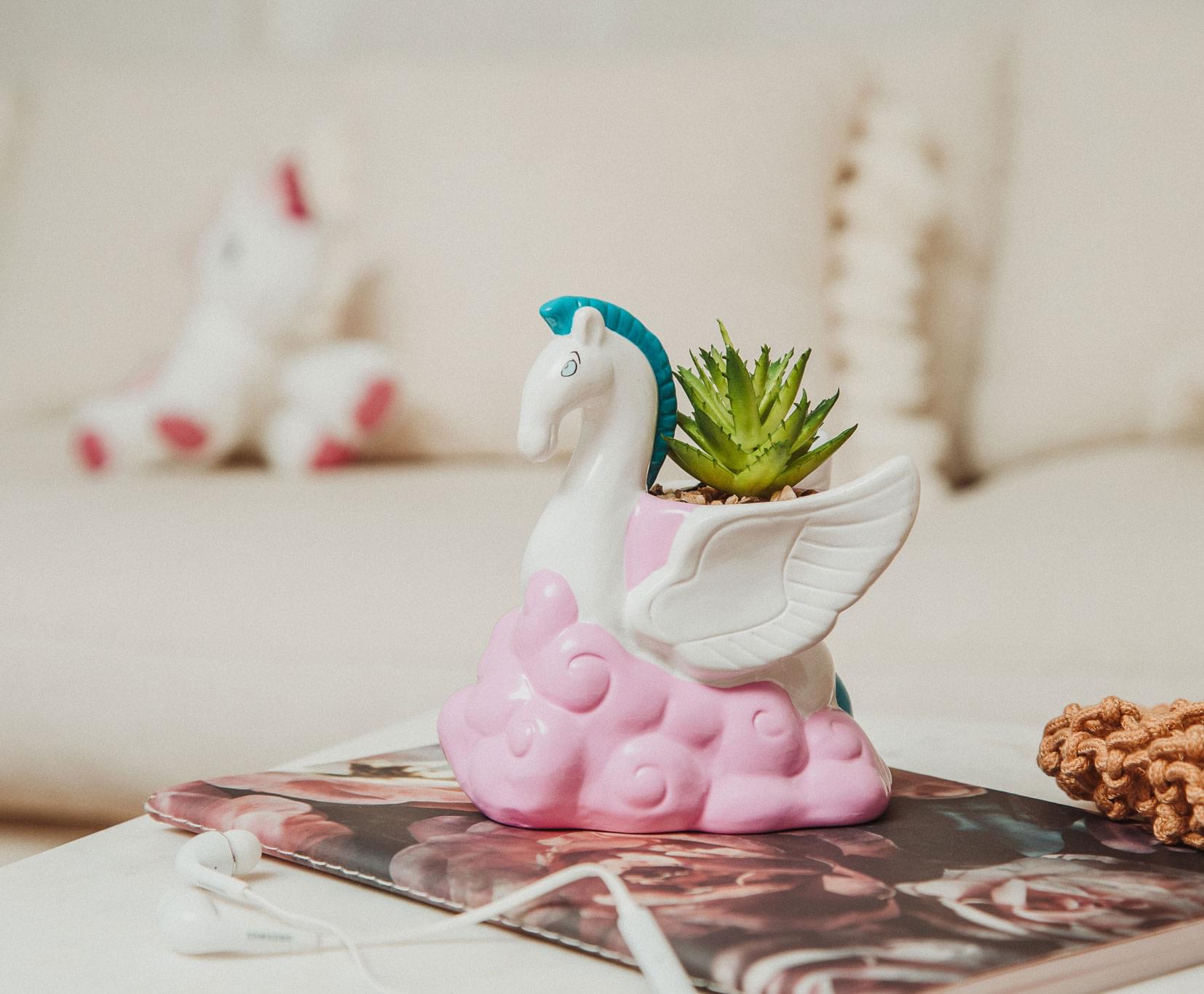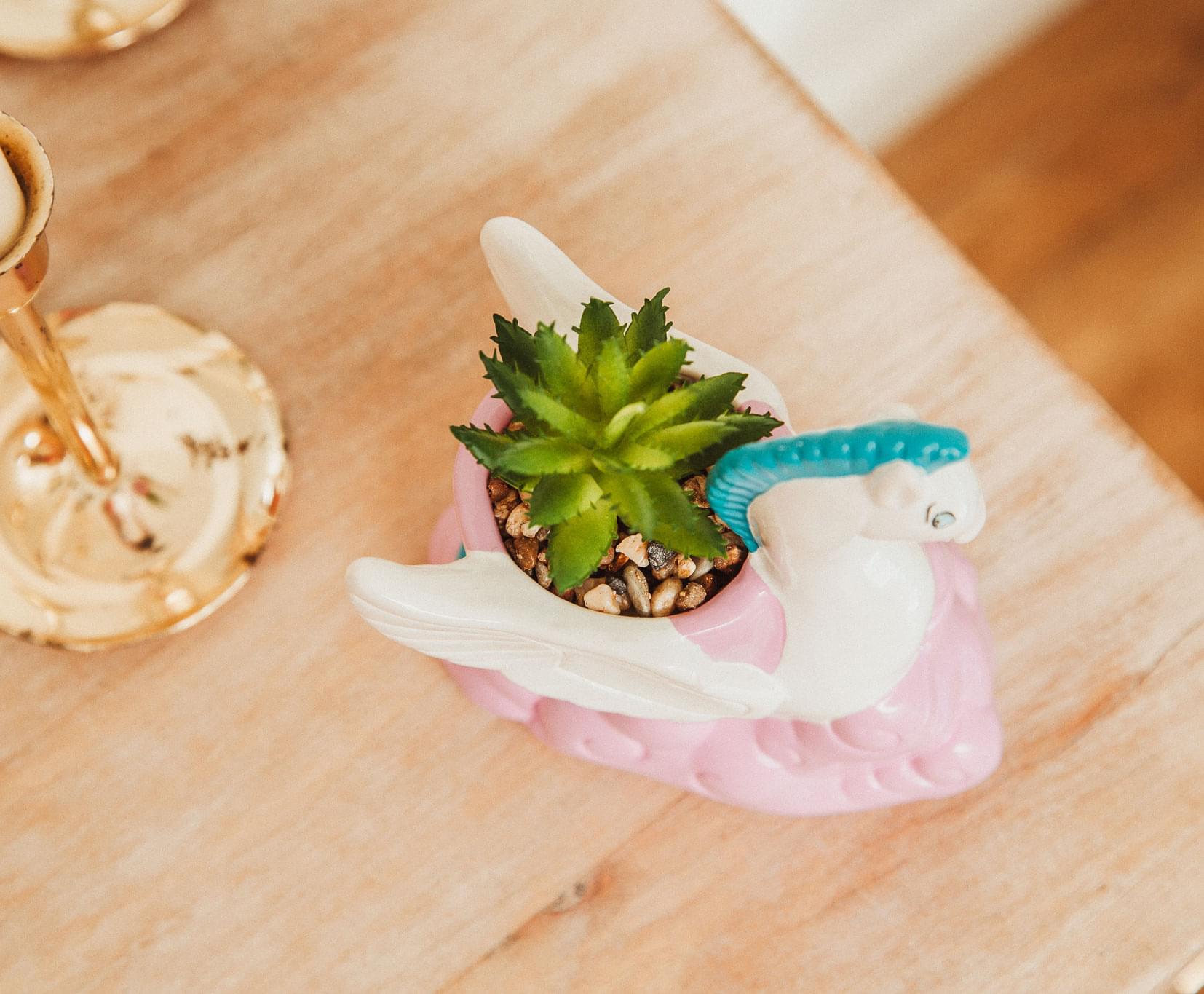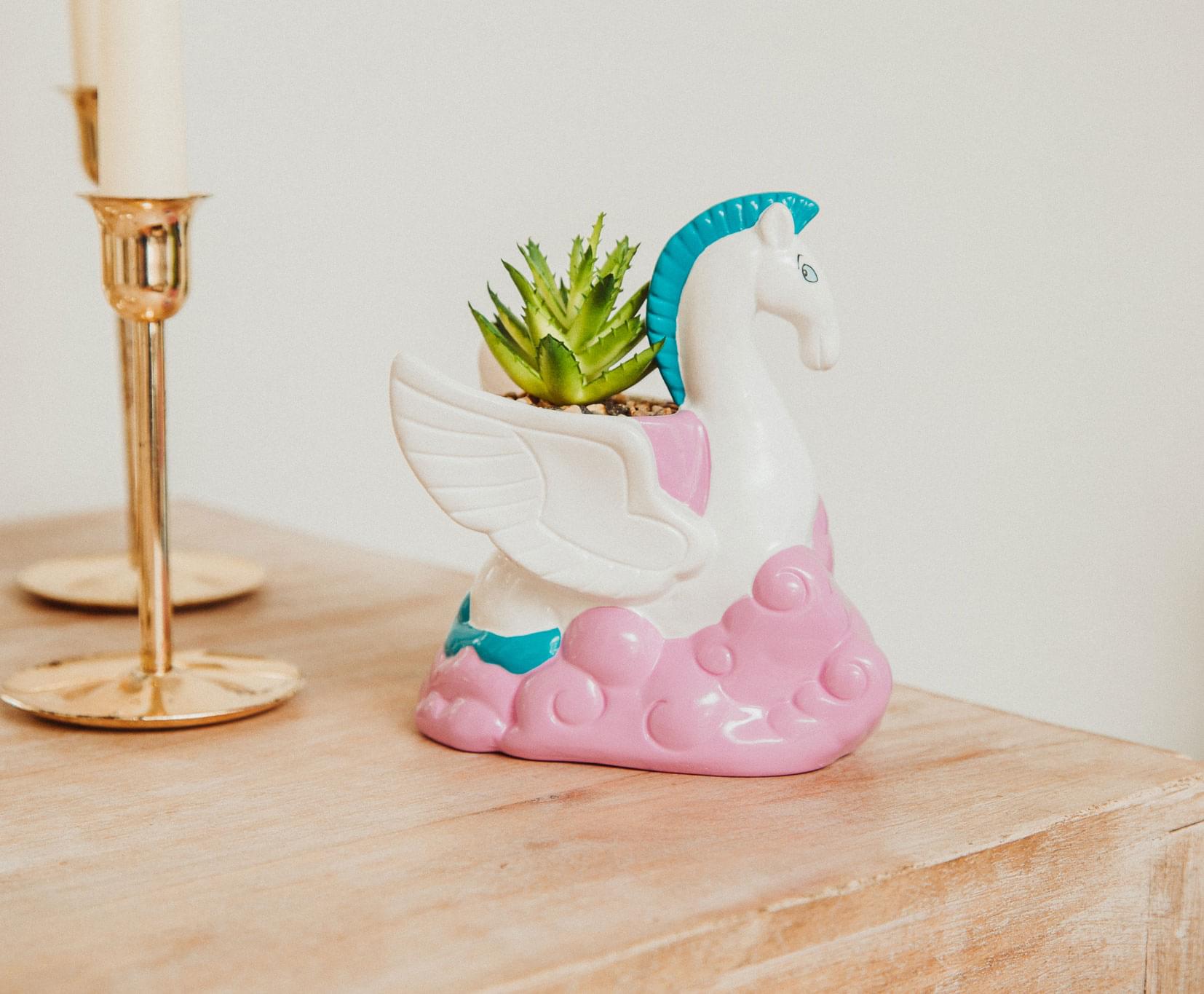 Disney Hercules Pegasus 3-Inch Ceramic Mini Planter With Artificial Succulent
FROM ZERO TO HERO: Straight from Olympus and into your home. This magnificent winged horse has landed in the form of an exclusive mini planter from Disney's Hercules.
A MAGNIFICENT HORSE: A charming design inspired by the Hercules' faithful steed from Disney's hit animated movie. This mythologically marvelous planter pot features a sculpted base modeled after Hercules' stalwart companion.
WITH THE BRAIN OF A BIRD: Perfect for display, this small ceramic planter measures approximately 3 inches. The realistic-looking faux plant features a special plastic design with detailed, multi-toned coloring.
PERFECT FOR YOUR TEMPLE: This indoor planter with its artificial succulent is a great way to add a touch of greenery to your home, office, or classroom. Perfect for creating a cozy little Olympus of your very own.
OFFICIAL DISNEY COLLECTIBLE: Do some extra sprucing with this officially licensed home decor from Disney's Hercules. When you want to freshen up the place, a little foliage goes a long way in any temple.
HOLD YOUR HORSES
Straight from Olympus to your coffee table, it's the one and only Pegasus. Hercules' faithful companion has come to the mortal realm, taking the form of this exclusive mini planter. The winged horse's likeness is captured in this adorable figurine, along with an artificial succulent sprouting from the top.
HOME DECOR THAT'S A WORK OF HEART
This faux succulent will definitely go the distance, it doesn't require any upkeep. Perfect to place alongside any vase or Grecian urn you might have on display in your office or kitchen.
HIS NAME IS PEGASUS, AND HE'S ALL YOURS
The charming planter can be displayed in a variety of spaces, from your desk to your sink to the underworld. You don't have to say it, but we think you'll love this officially licensed home decor inspired by Disney's Hercules. And that's the gospel truth.
Read All About It on Our Blog
Trending Geek