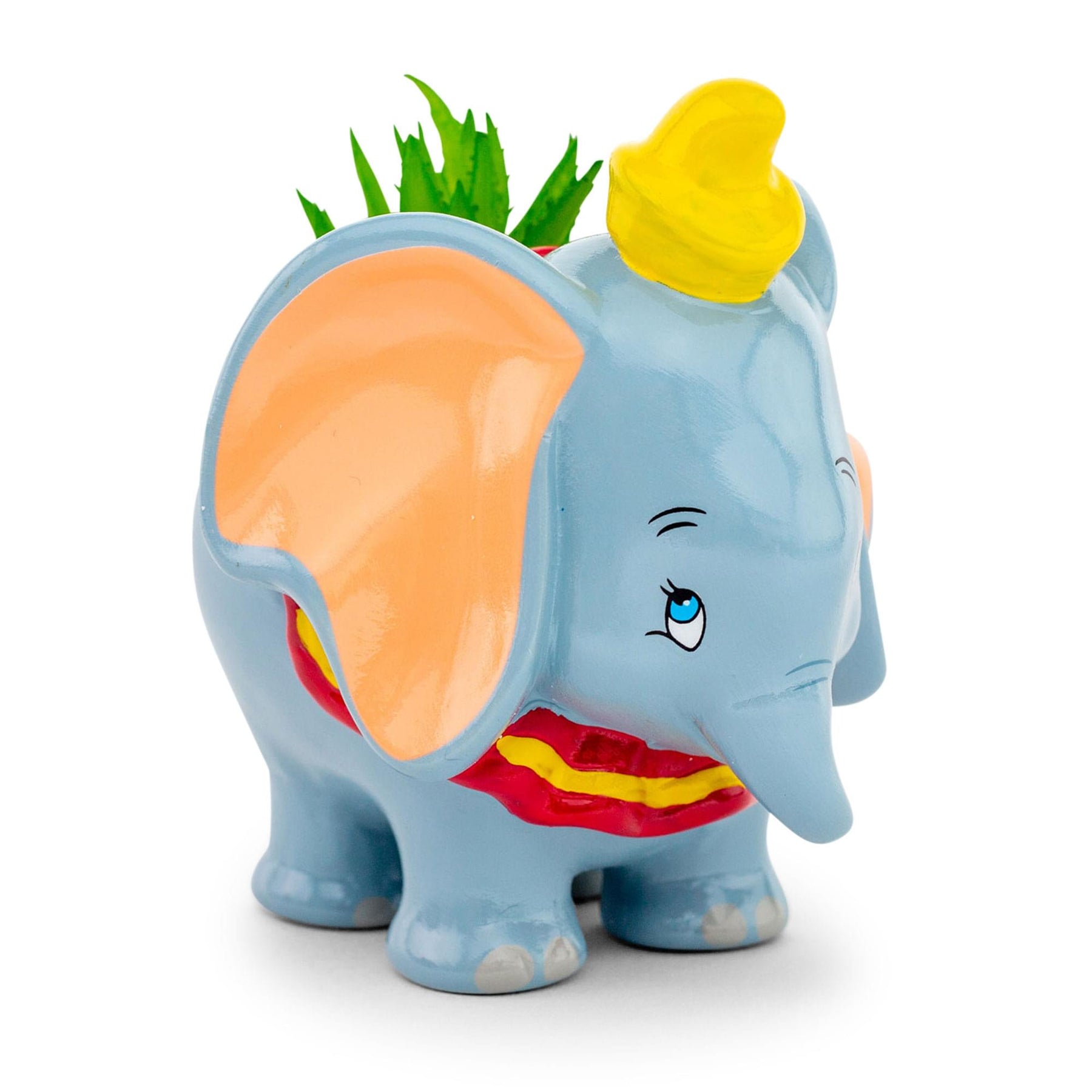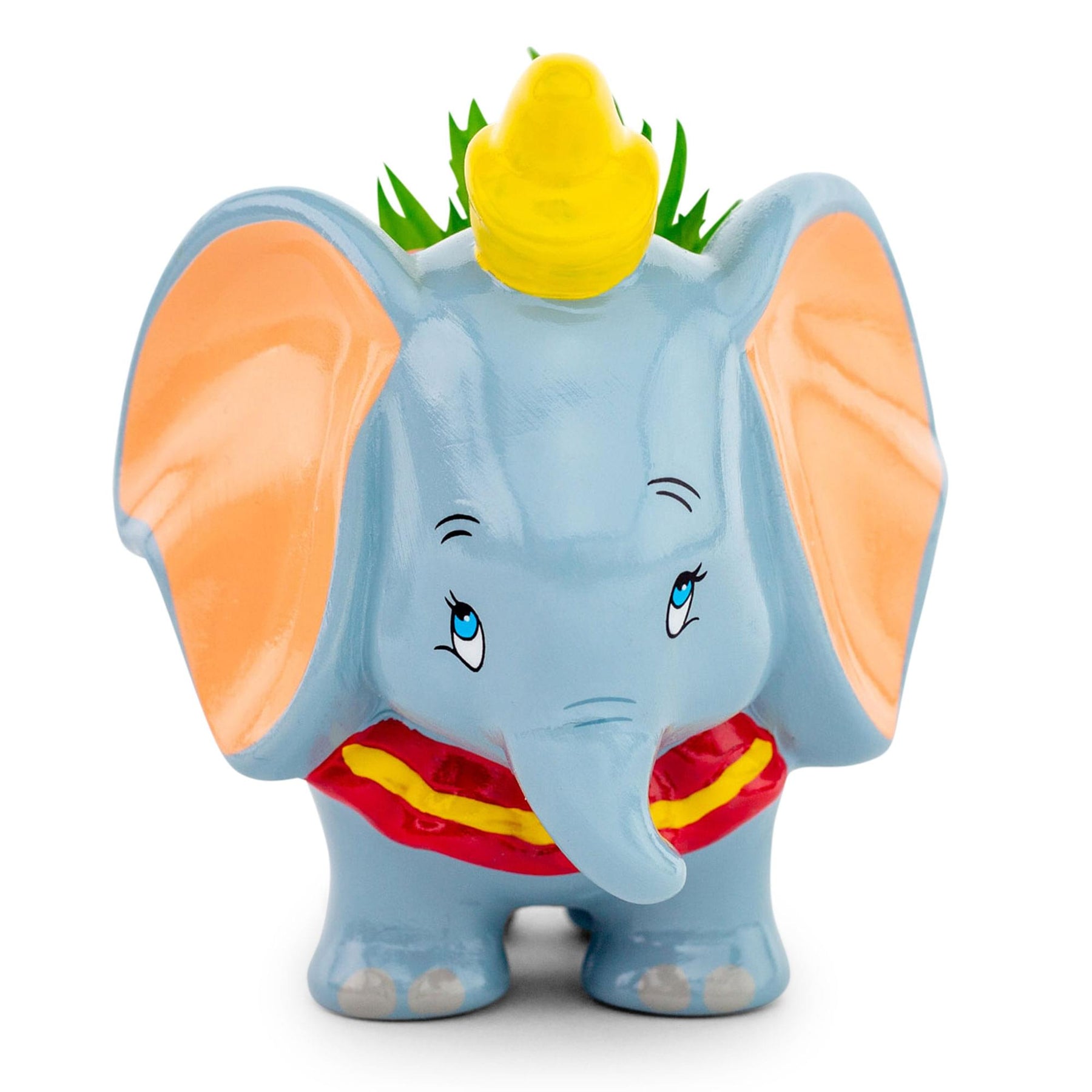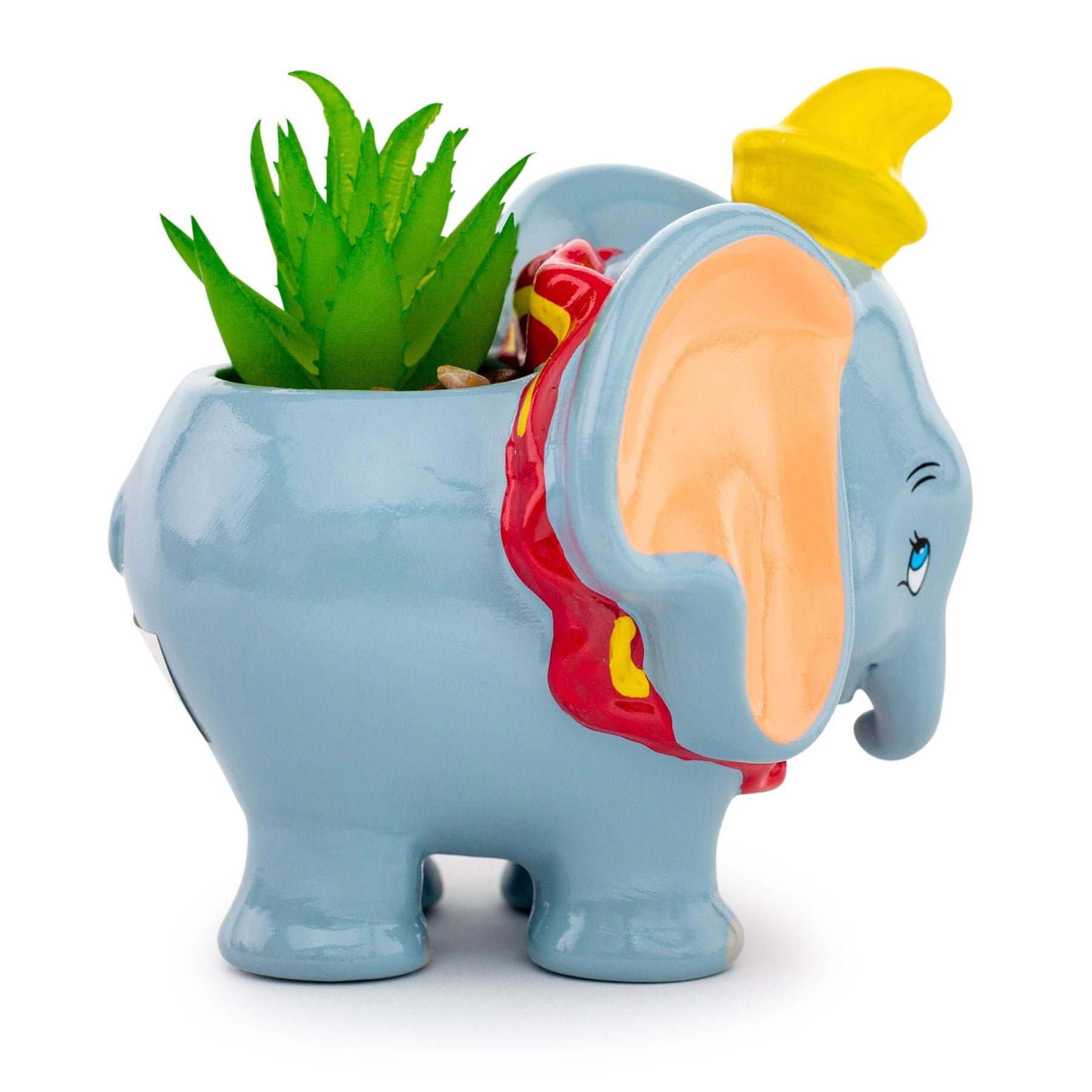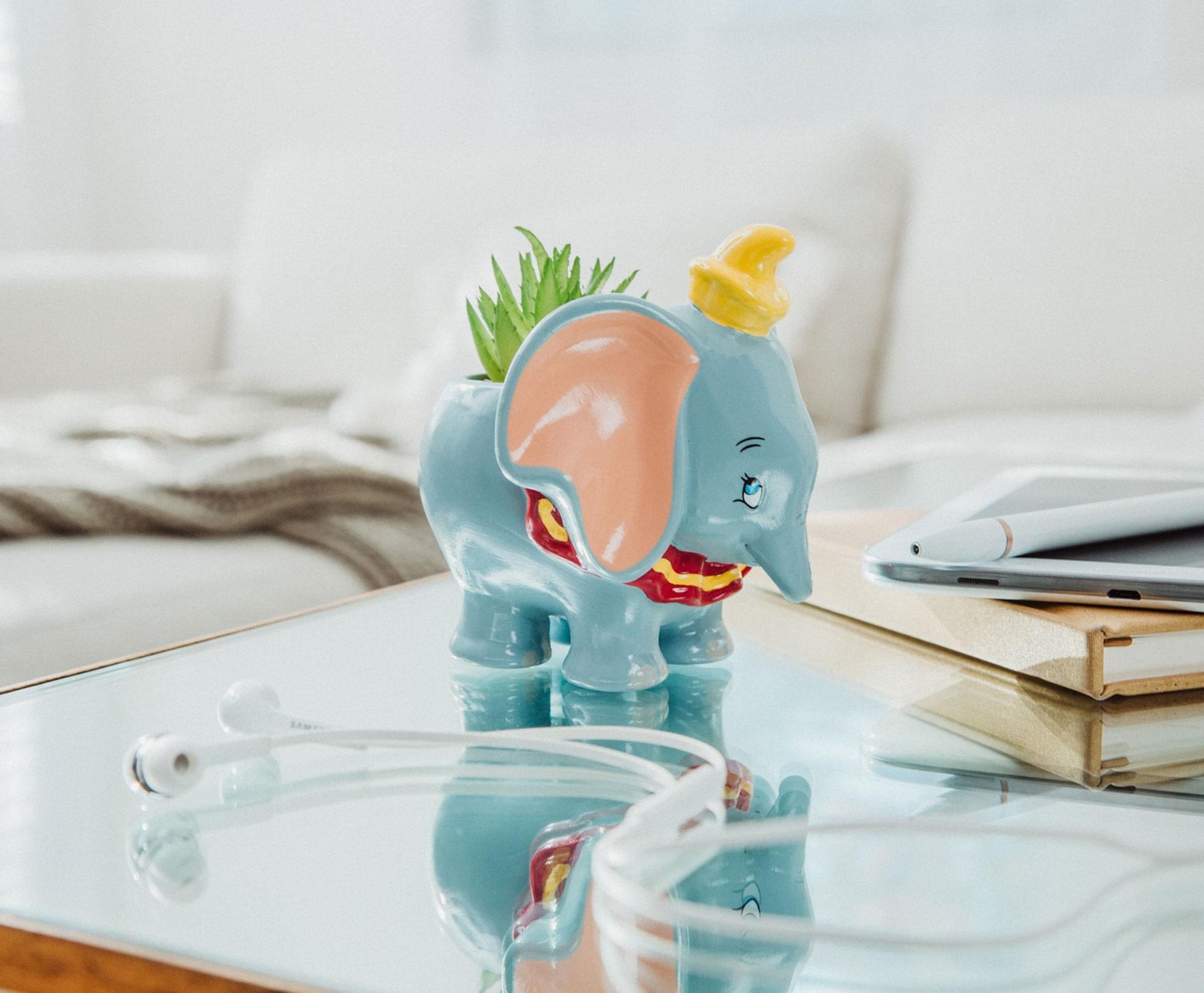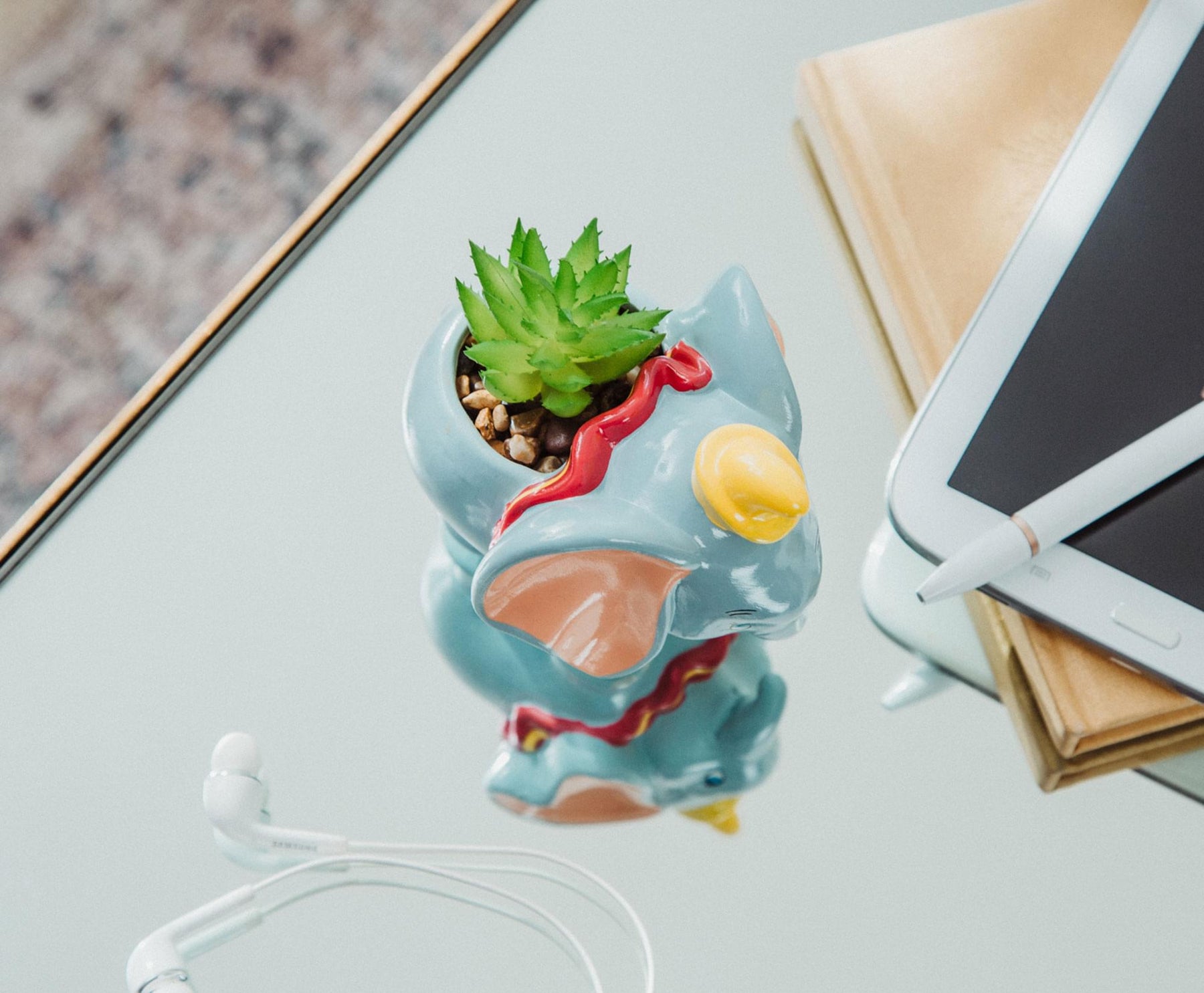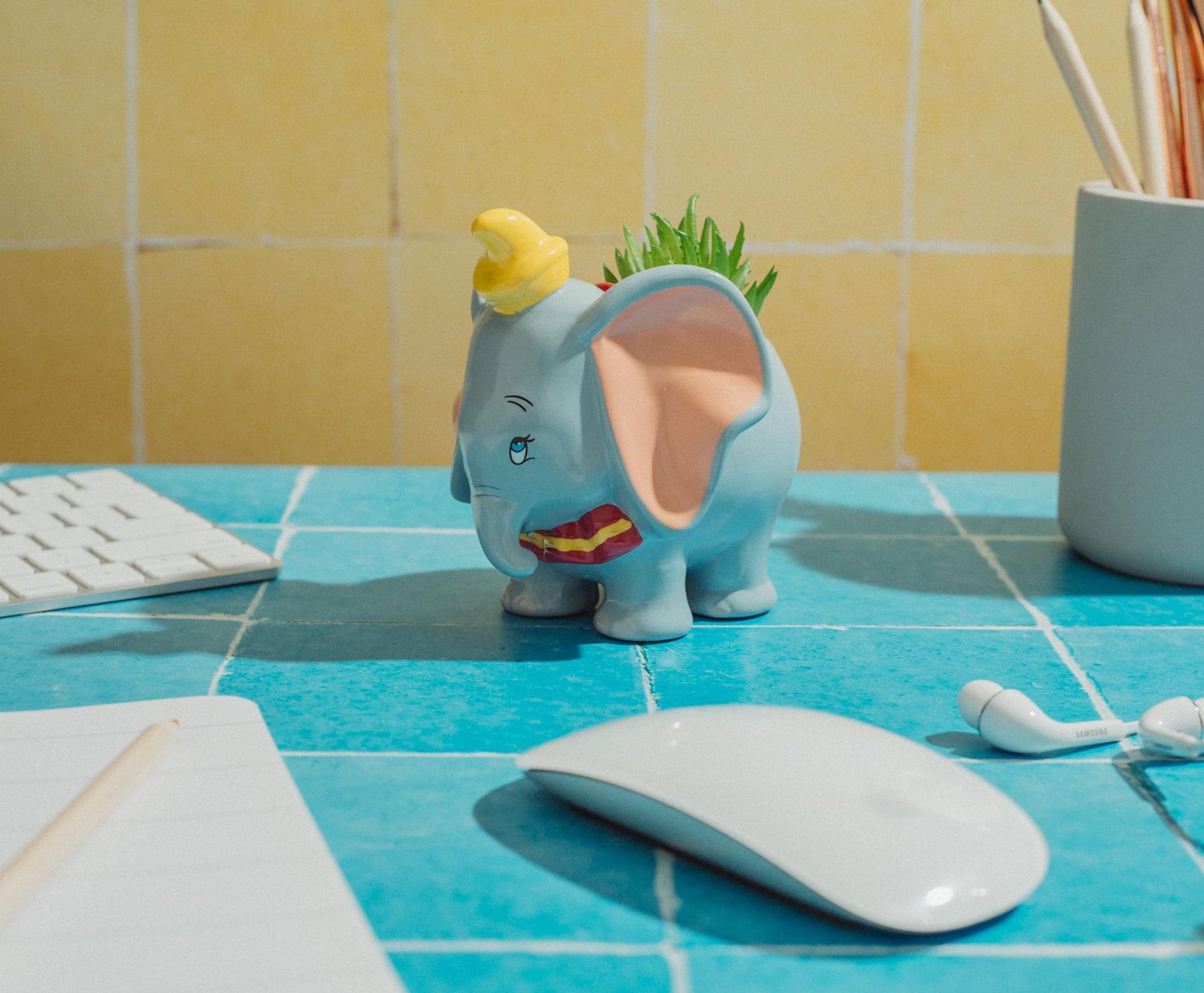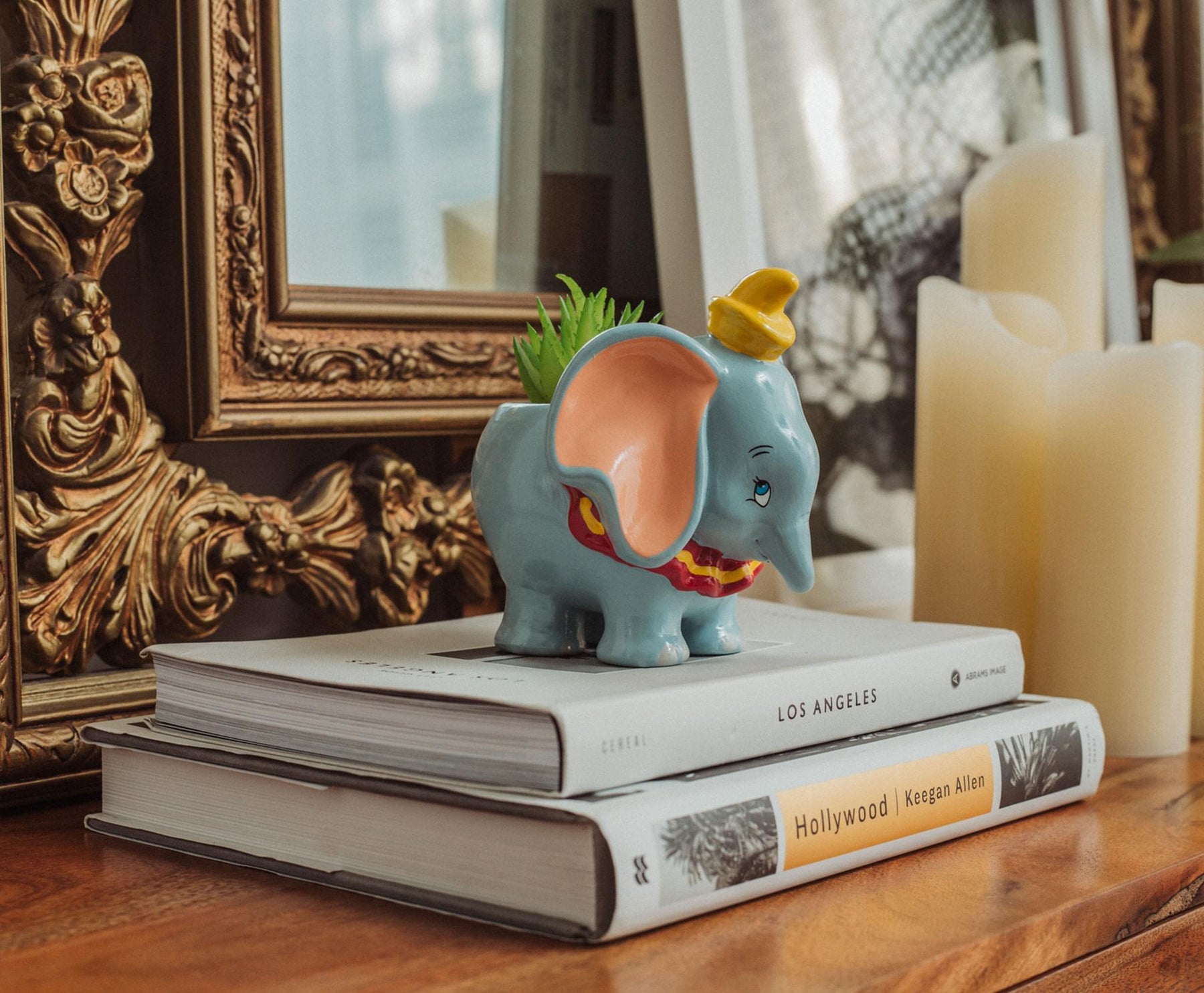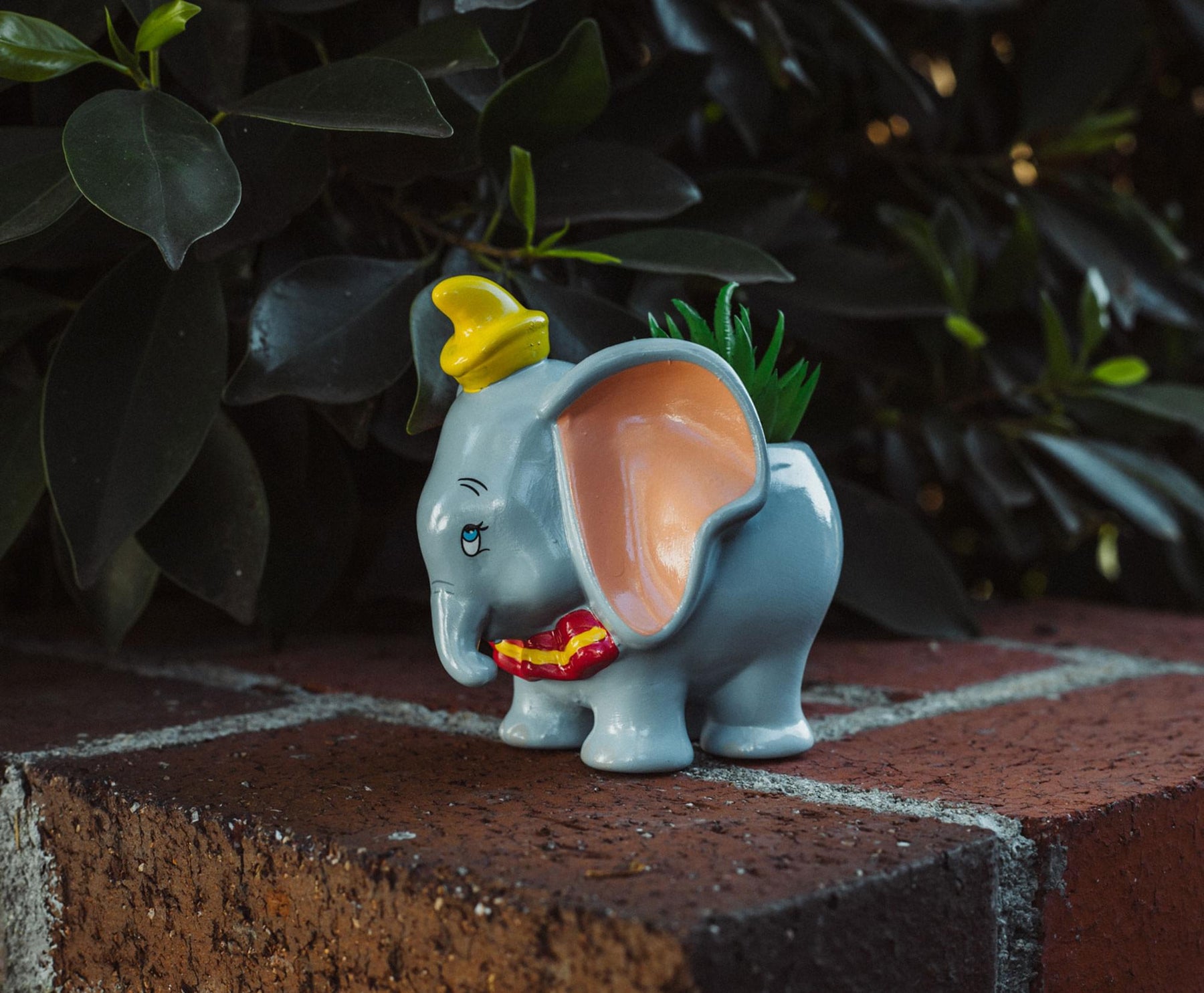 Disney Dumbo 4-Inch Mini Planter With Artificial Succulent
THE ONE, THE ONLY: Bring the spirit of the circus home to your humble abode with this exclusive mini planter inspired by Disney's Dumbo. You'll be able to add three rings of excitement to any room you'd like, with nothing to clean up afterwards.
LET YOUR SPIRIT SOAR: Enjoy the adventure of a lifetime with this mini planter pot. The unique character mold is authentically sculpted to look like Dumbo the flying elephant, complete with a plastic plant sprouting atop.
DECOR LIKE YOU'VE NEVER SEEN: Spruce up your dorm or apartment with this ceramic planter, measuring approximately 4 inches tall (without plant). The realistic-looking faux succulent features vibrant coloring and detailed texture.
EASY NO FUSS DECOR: You'll brighten up any home, office, or circus tent with this planter pot that comes with an artificial succulent. Perfect for displaying with your Disney collectibles in a cozy nook that's all your own.
OFFICIAL DISNEY COLLECTIBLE: He may be quiet but his dreams are larger than life. Bring some character to your circus with this officially licensed mini planter from Disney's Dumbo. A little foliage goes a long way in freshening up your space.
THE CIRCUS HAS COME TO TOWN
Bring a bit of the excitement of the circus home with this exclusive mini planter inspired by Disney's Dumbo. You'll be able to keep your space nice and clean, as this wild elephant won't make any messes.
Ready to dream big? Let the adorable flying elephant always be a reminder to believe in yourself when you display this planter pot in your space. Sculpted to look just like the floppy-eared Dumbo in his circus getup, complete with his little yellow hat.
NOW APPEARING IN THE CENTER RING
Looking for a way to bring some of those three ring thrills to your place? This decorative planter pot is designed to bring a touch of greenery to your mantle, desk, windowsill, or center stage in the spotlight. Skip the maintenance of average houseplants with this faux succulent that won't ever grow as big as an elephant.
Fly into your own exciting journey with this officially licensed home decor collectible from Disney's Dumbo.