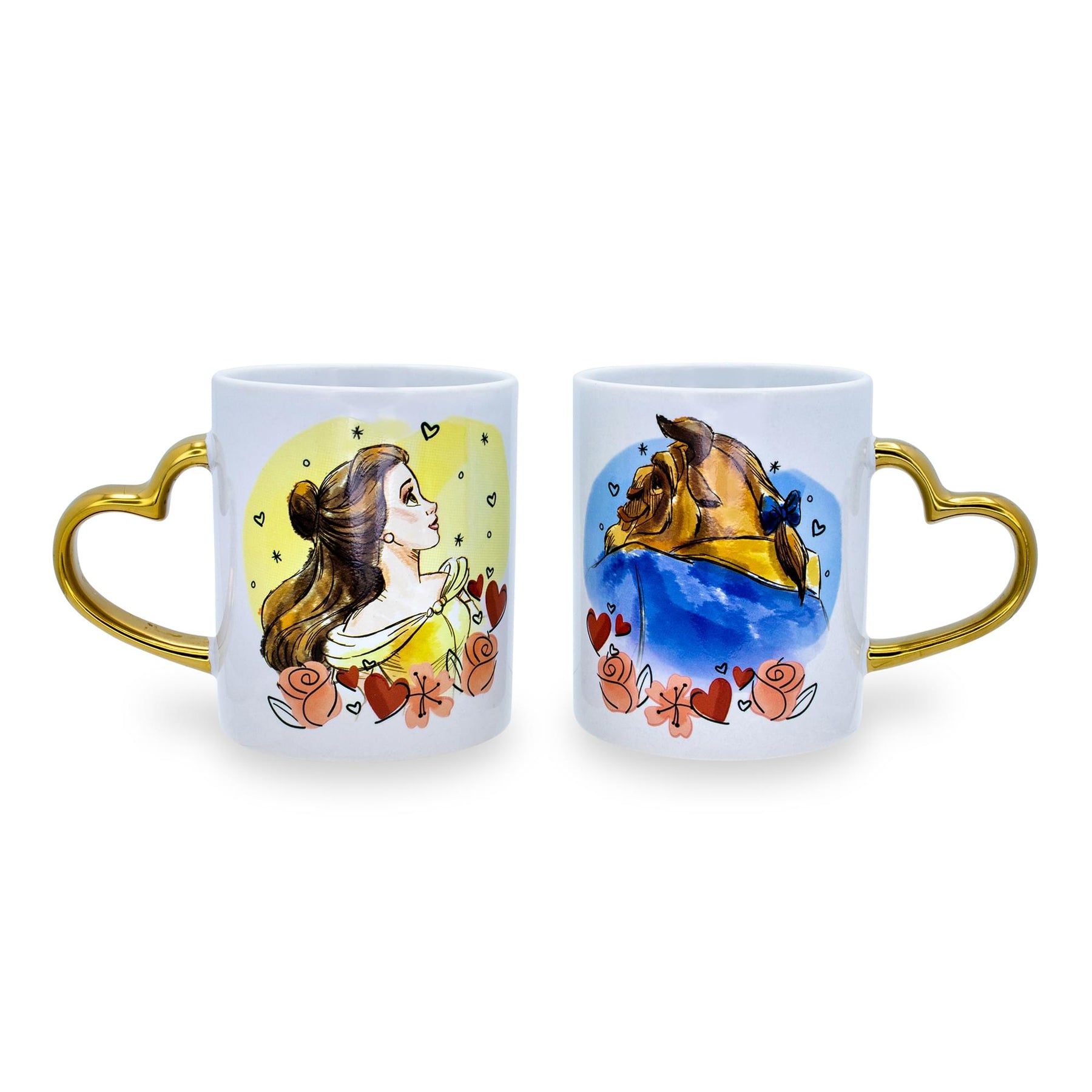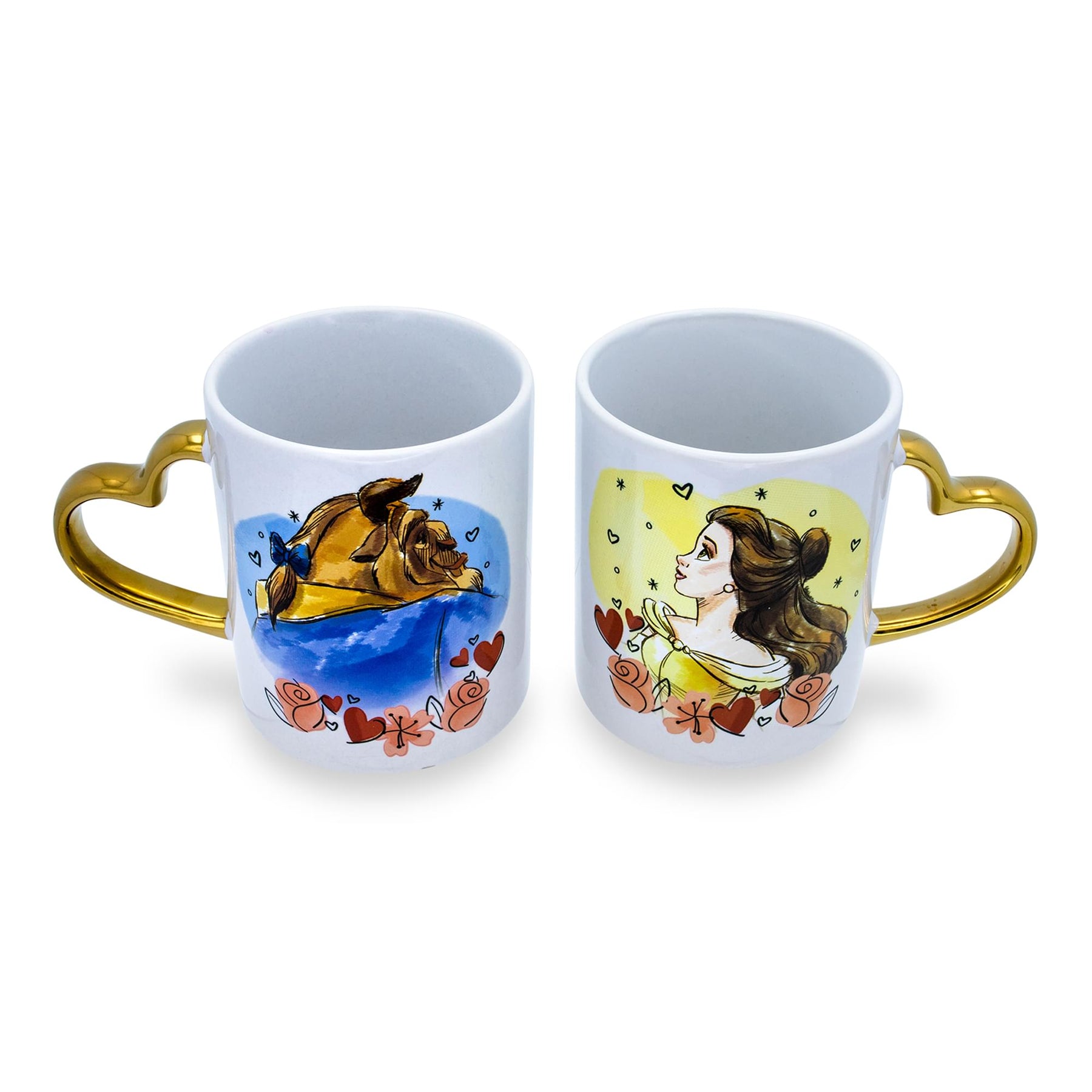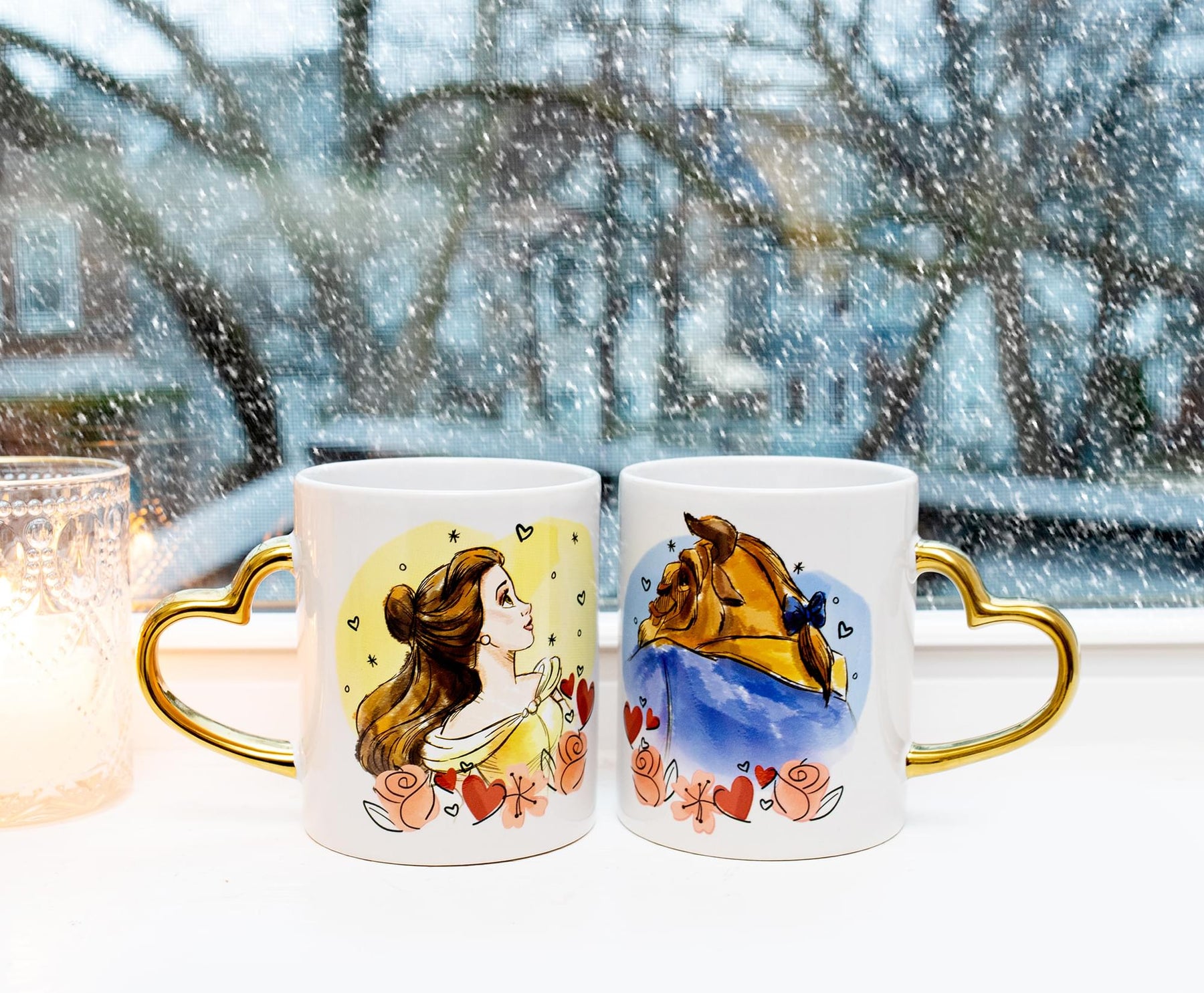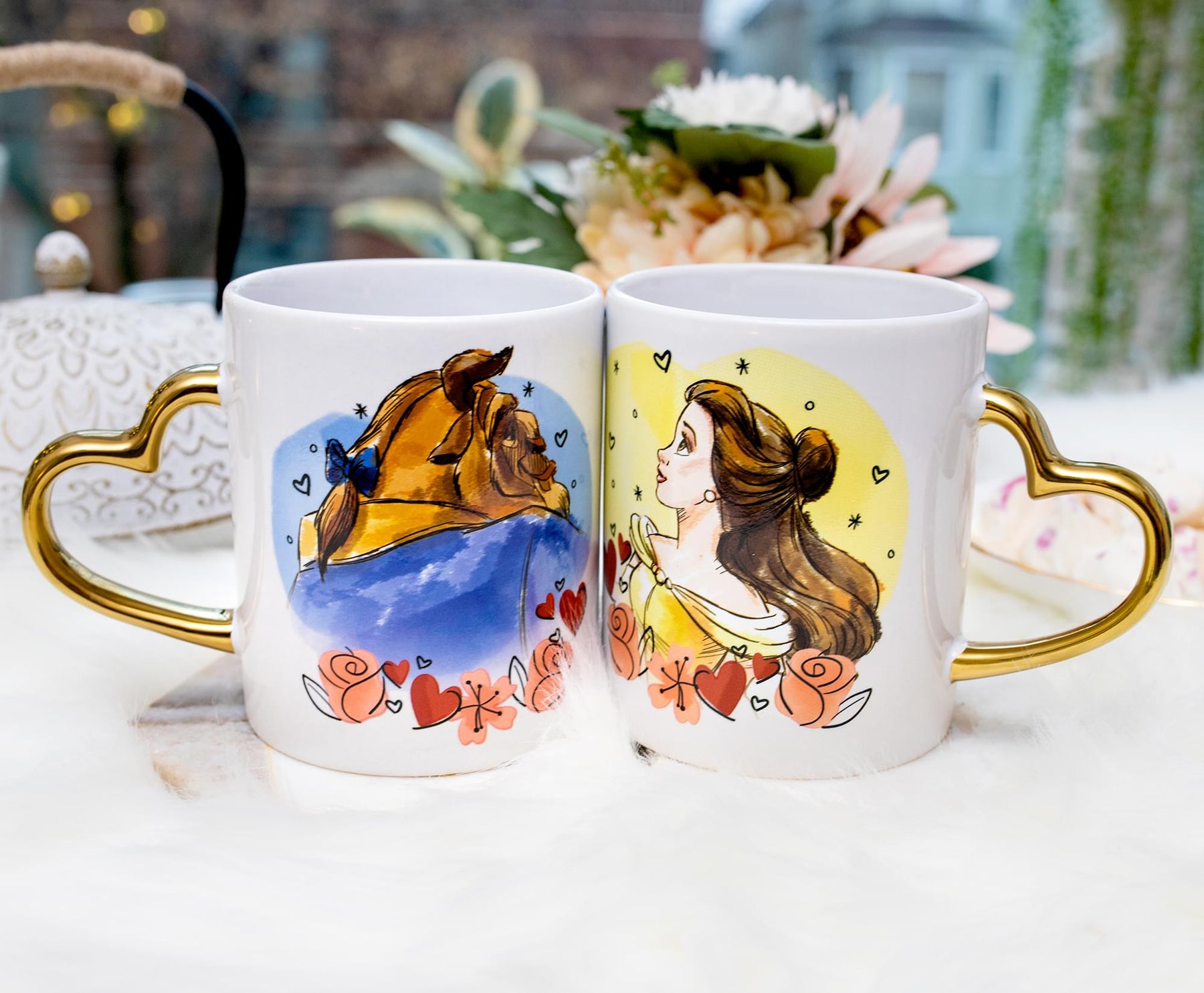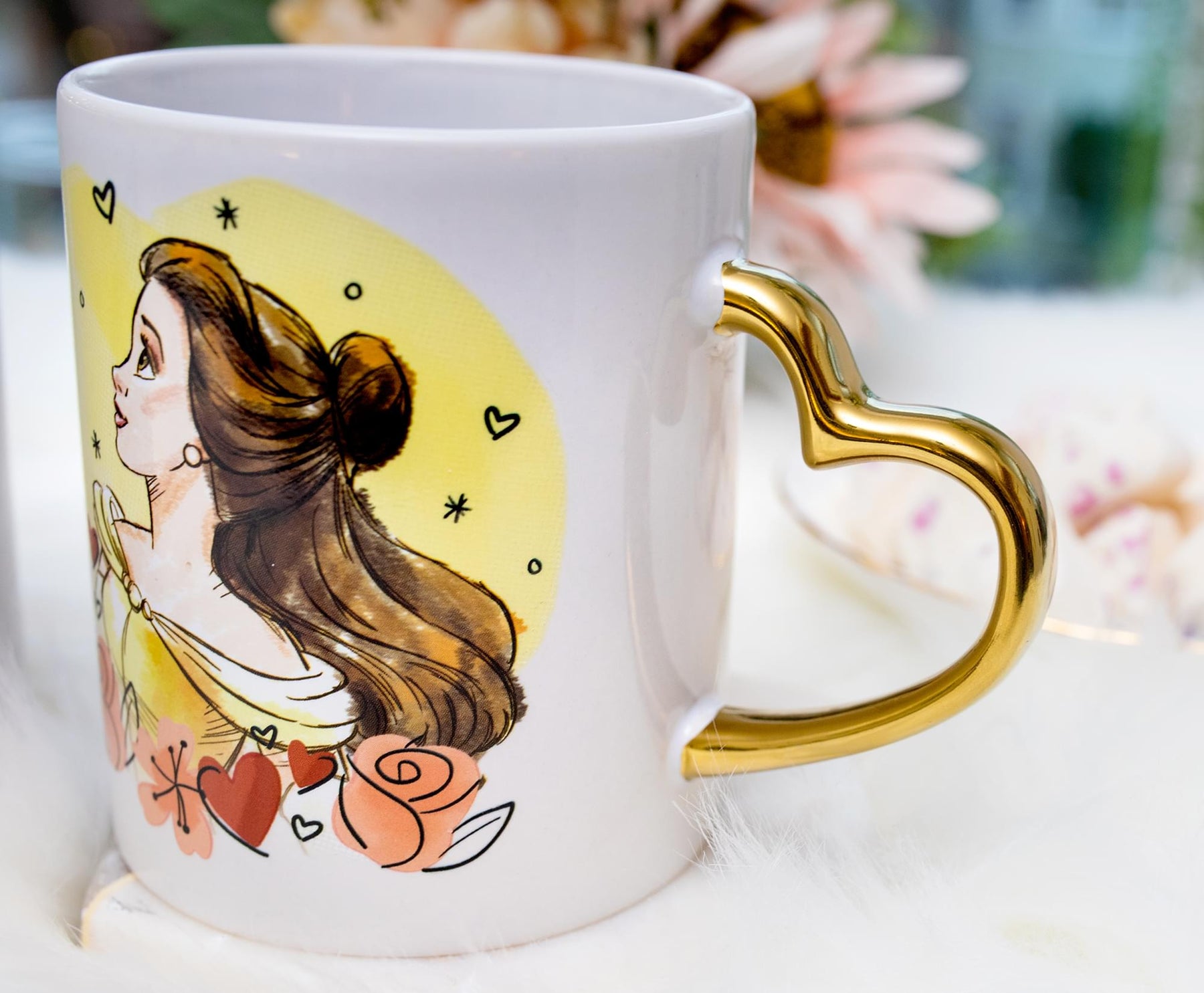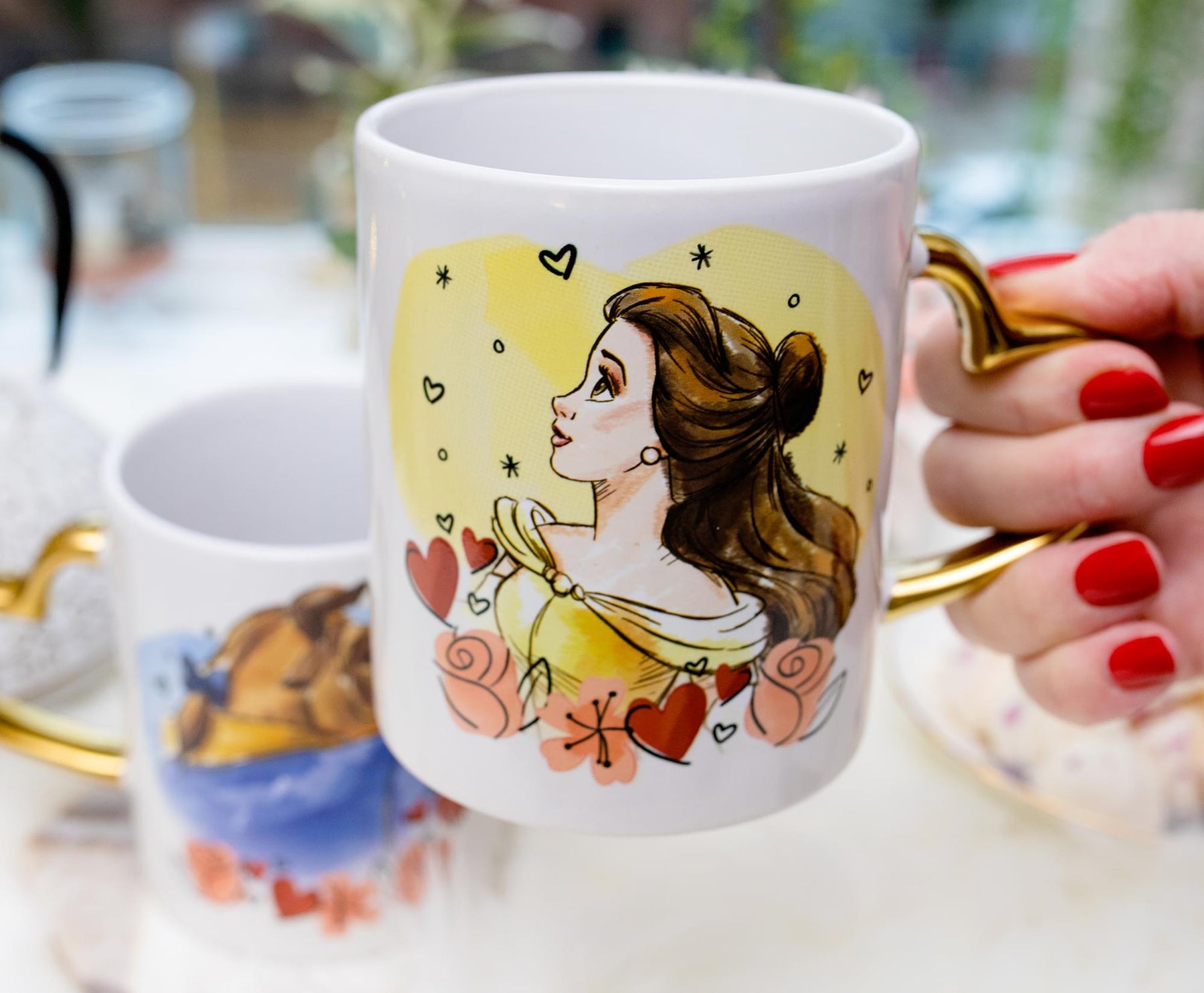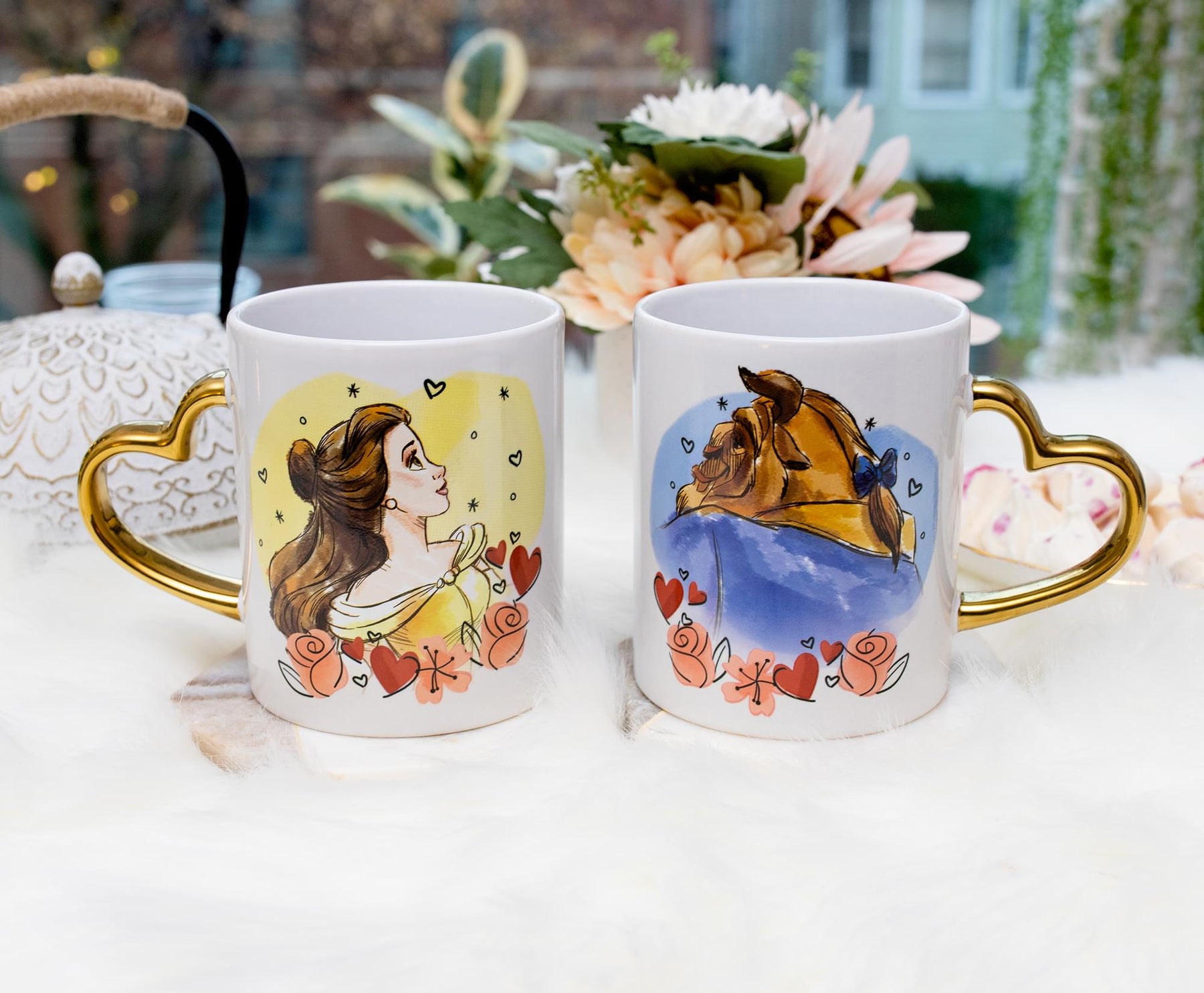 Disney Beauty and the Beast Sculpted Handle Mug Set | Each Holds 14 Ounces
A TIMELESS TALE OF LOVE: Ever catch sight of someone so lovely it makes you howl? Experience the magic of love with this exclusive coffee mug set inspired by the animated classic Disney's Beauty and the Beast.
LOVE CAN BE A BEAST: These enchanted mugs have been transformed to include sculpted handles in the shape of a golden heart. The romantic design features Belle and the Beast in a watercolor style above painted roses and hearts.
SHARE A CUP WITH THE HAPPY COUPLE: Bring all the delicacies to your ballroom romance. Each coffee cup holds approximately 14 ounces of your preferred beverages, which can be served up by Mrs. Potts to be enjoyed hot or cold.
THE FINEST IN ALL OF PARIS: This BPA-free ceramic mug is made for long-lasting use to accompany all of your most romantic adventures. For the best care, hand-wash only. Not suitable for microwave or dishwasher.
OFFICIAL DISNEY COLLECTIBLE: Break any curse with the power of love using this officially licensed coffee mug set inspired by Disney's Beauty and the Beast. Perfect for adding a little storybook romance to your ballroom.
ENJOY THE ROMANTIC SIDE OF LIFE OVER DRINKS
Romance comes in all shapes, sizes, and fur colors on this exclusive mug set inspired by the loving couple from Disney's Beauty and the Beast.
France's favorite odd couple is brewing up all sorts of excitement. Surrounded by hearts and roses, Belle and the Beast each adorn their own mug in a watercolor-inspired style that's sure to be a classic. The elegantly sculpted handles both feature matching heart-shaped designs with a golden finish.
EMBRACE THE WILDER SIDE OF ROMANCE
You'll never know if there's something there if you don't take a sip. Enjoy your next spot of tea in the ballroom with these BPA-free ceramic mugs that are sure to look good alongside the gray stuff. (We hear it's delicious.)
Enjoy a storybook romance of your own with officially licensed drinkware inspired by Disney's Beauty and the Beast.
CARE INSTRUCTIONS
Hand-wash only
Not dishwasher safe
Not microwave safe