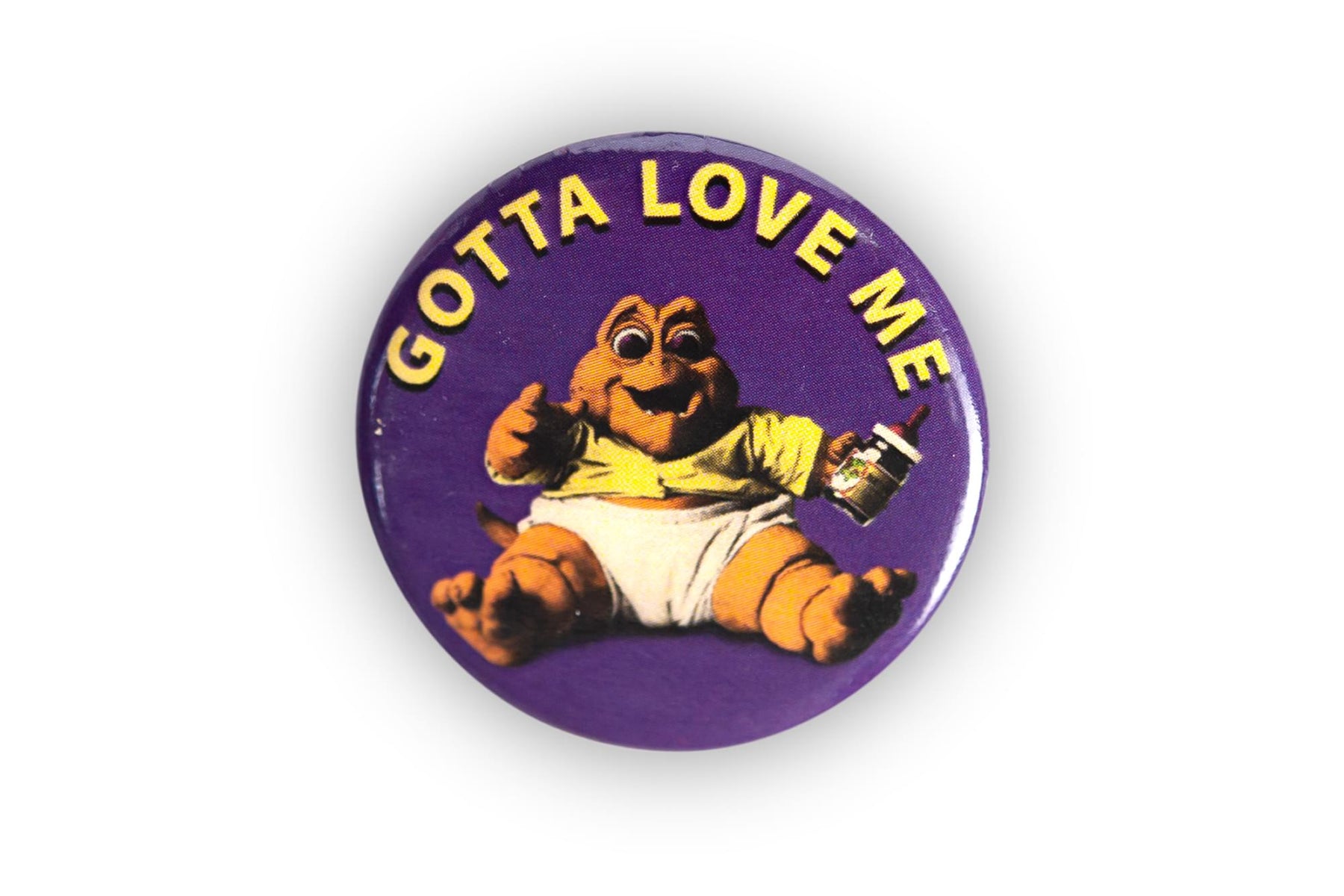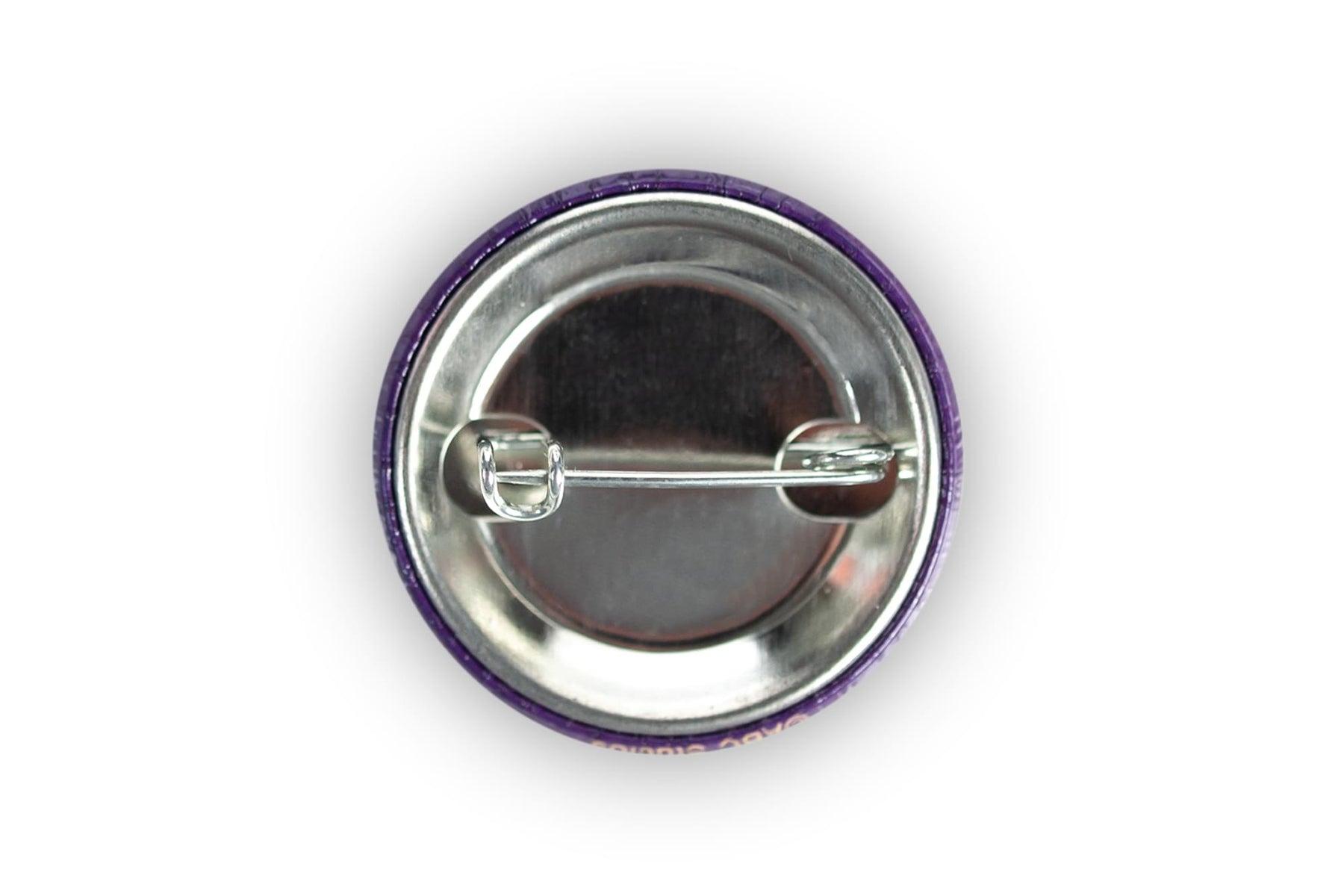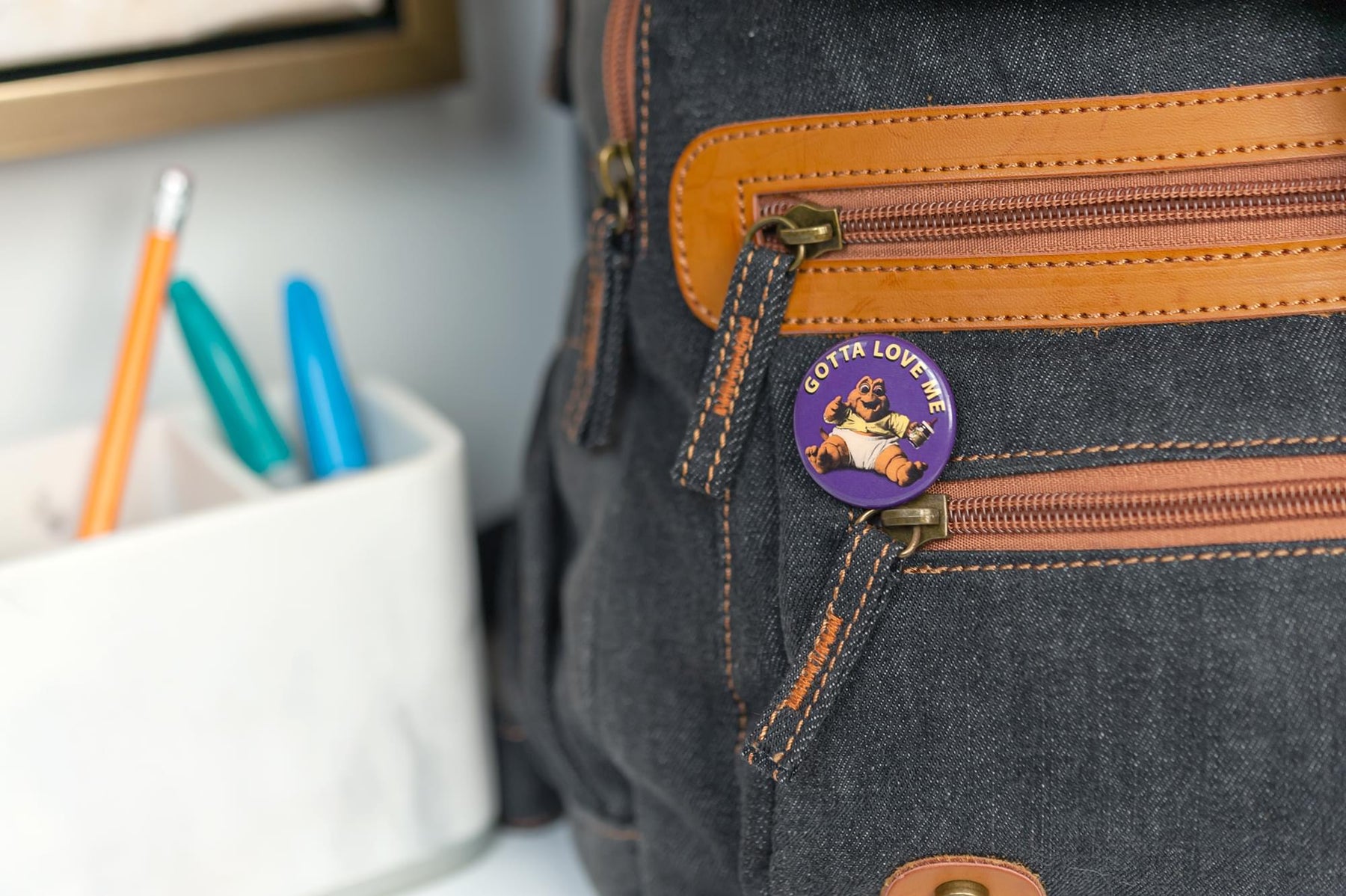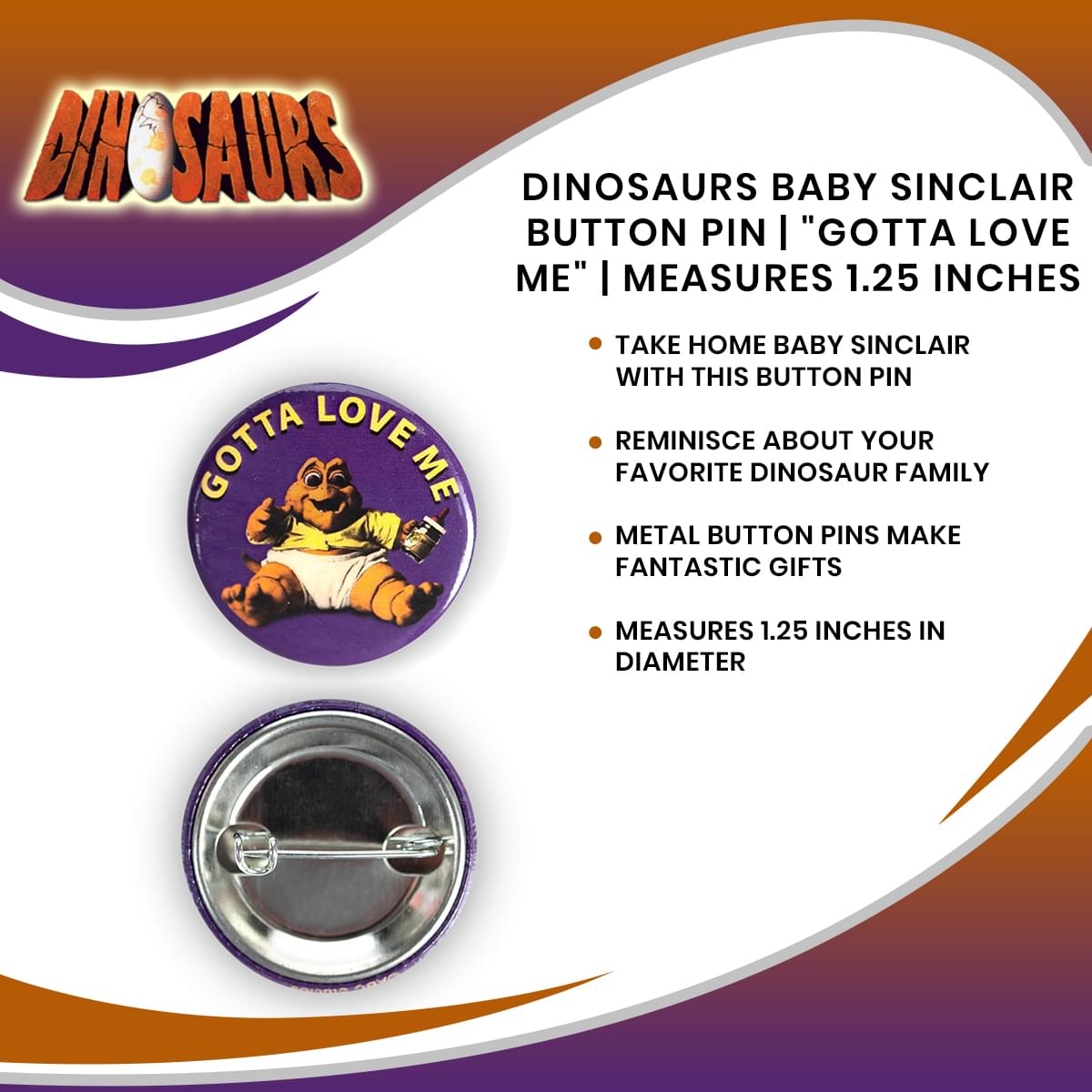 Dinosaurs Baby Sinclair Button Pin | "Gotta Love Me" | Measures 1.25 Inches
I'M THE BABY, GOTTA LOVE ME: The Sinclair family may be in for more than they bargained for with Baby Sinclair. With his attention demanding personality, Baby Sinclair lives by the motto, "Gotta Love Me!"
AMERICA'S FAVORITE DINO-BABY: Now fans can take home Baby Sinclair and all of his attitude in the form of this collectible button pin! Wear this catchphrase as a stylish accessory and let others know just how you feel about any situation!
STYLISH METAL BUTTON PIN: Featuring a secure metal fastener pin and clasp, this button pin measures 1.25 inches in diameter and is the perfect accessory to complete your wardrobe! Featuring printed graphics, this durable button is designed to last a lifetime!
TURN YOUR PASSION INTO FASHION: For die-hard fans of the Dinosaurs series, the Baby Sinclair "Gotta Love Me!" pin is the perfect way to take your love of the series and turn it into a statement piece on your hat, jacket, backpack, and more!
OFFICIAL DINOSAURS COLLECTIBLE: Complete your button pin collection or your Dinosaurs series collection with this unique and officially licensed pin. Perfect for any fan of the series, this button pin will also make a wonderful gift!
YOU GOTTA LOVE THE BABY
Pulled straight out of 90s television, this button pin represents a popular series depicting an anthropomorphic family of dinosaurs who led a lifestyle similar to a 90s contemporary family. The Sinclair family consisted of Earl, Fran, Robbie, Charlene, and Baby. Baby Sinclair was known for his catchphrase of, "I'm the baby, gotta love me." Thus this pin comes into fruition. Fans of the Dinosaurs series will see this pin and instantly recognize Baby Sinclair and his saying. Grab your own Dinosaurs pin and flaunt your fandom!
CLASSIC BUTTON PIN CHARM
Button pins are iconic and a great way to flaunt your dedication to a cause or your favorite social icons. In the case of this Dinosaurs pin, you can tote around Baby Sinclair and shout his catchphrase, "Gotta love me!", around with you wherever you go! Button pins also make a wonderful addition to any collection of pins and other assortments. Wear your pin with pride and decorate your hats, shirts, jackets, backpacks, and anything else that could use a dash of personality straight from your personality! Grab your pin today!