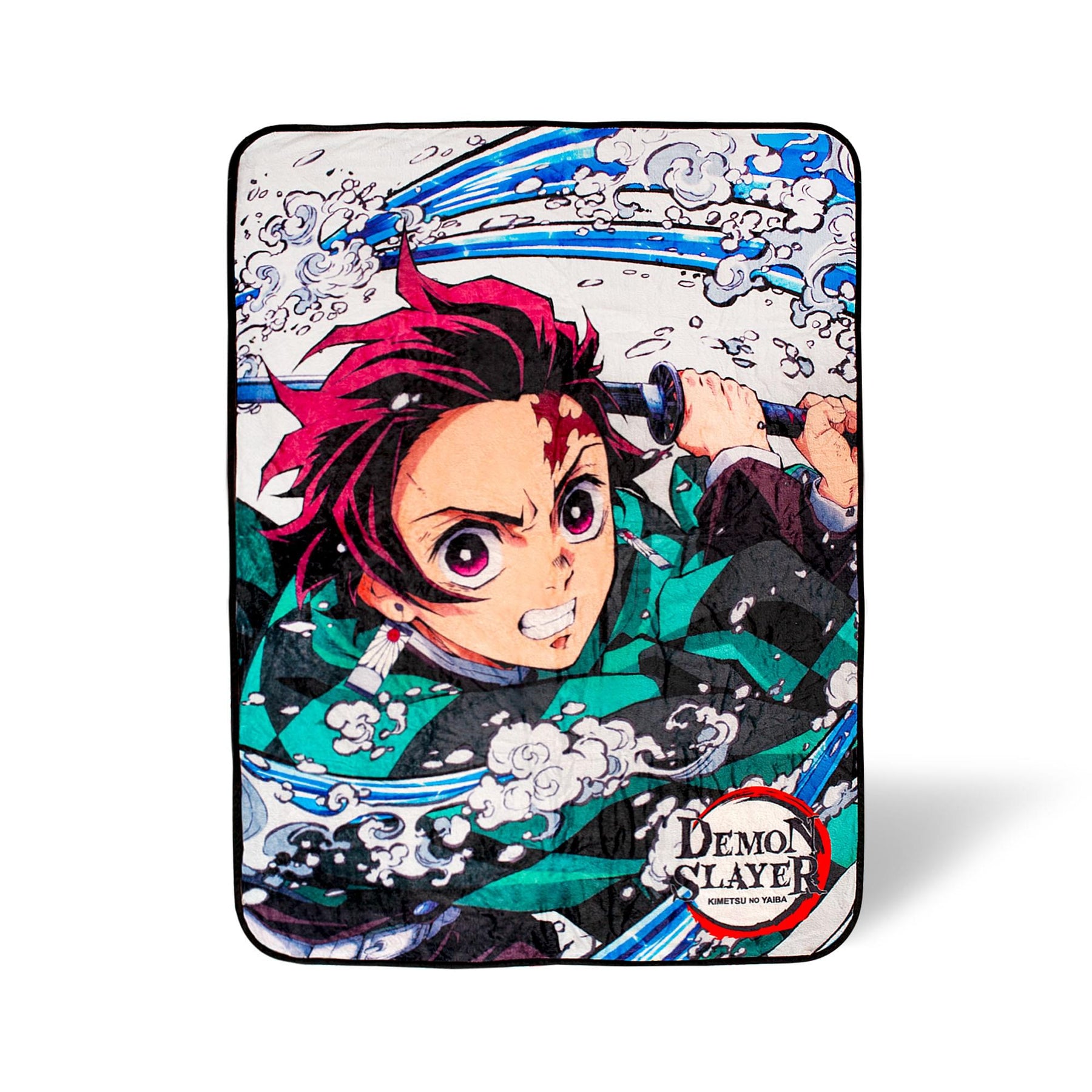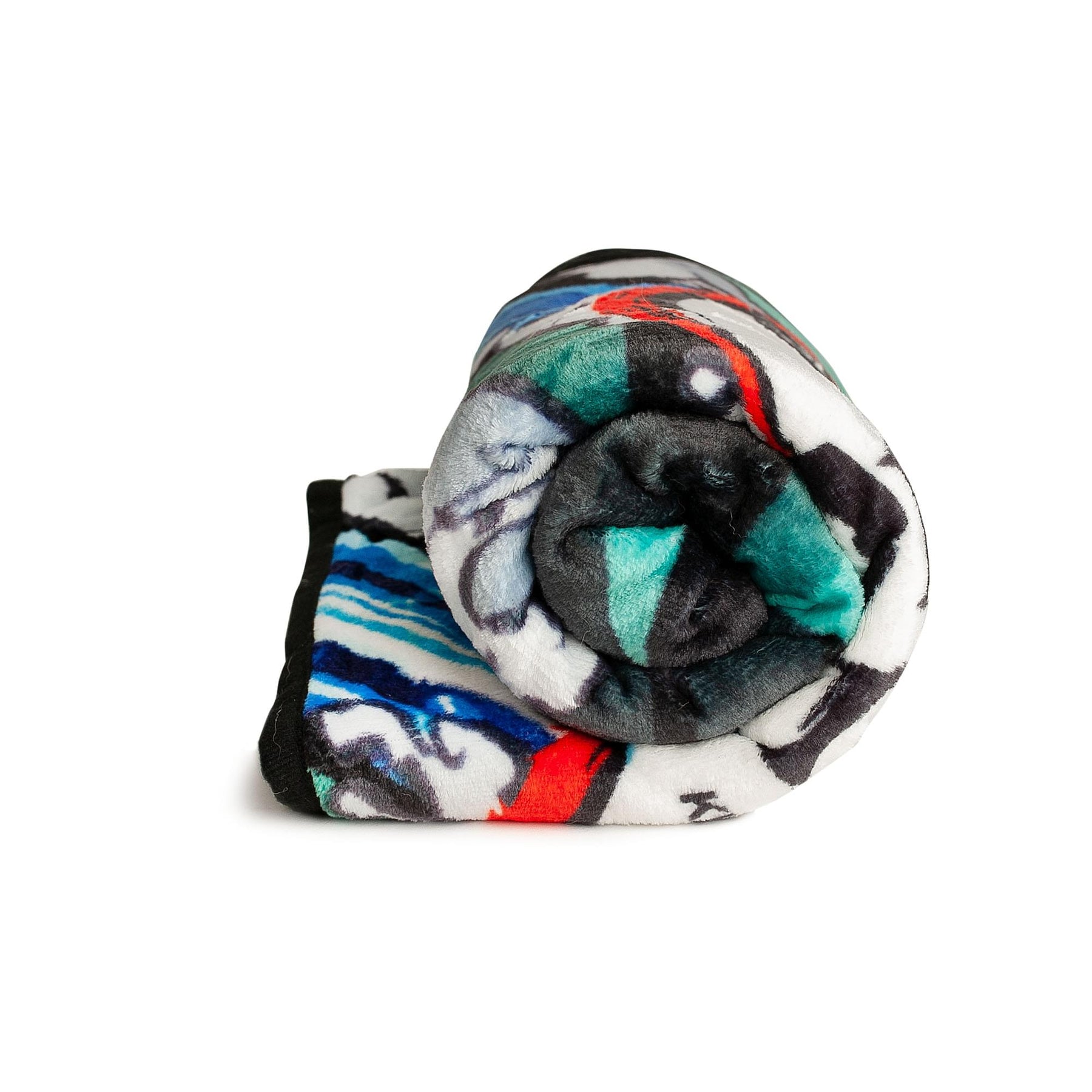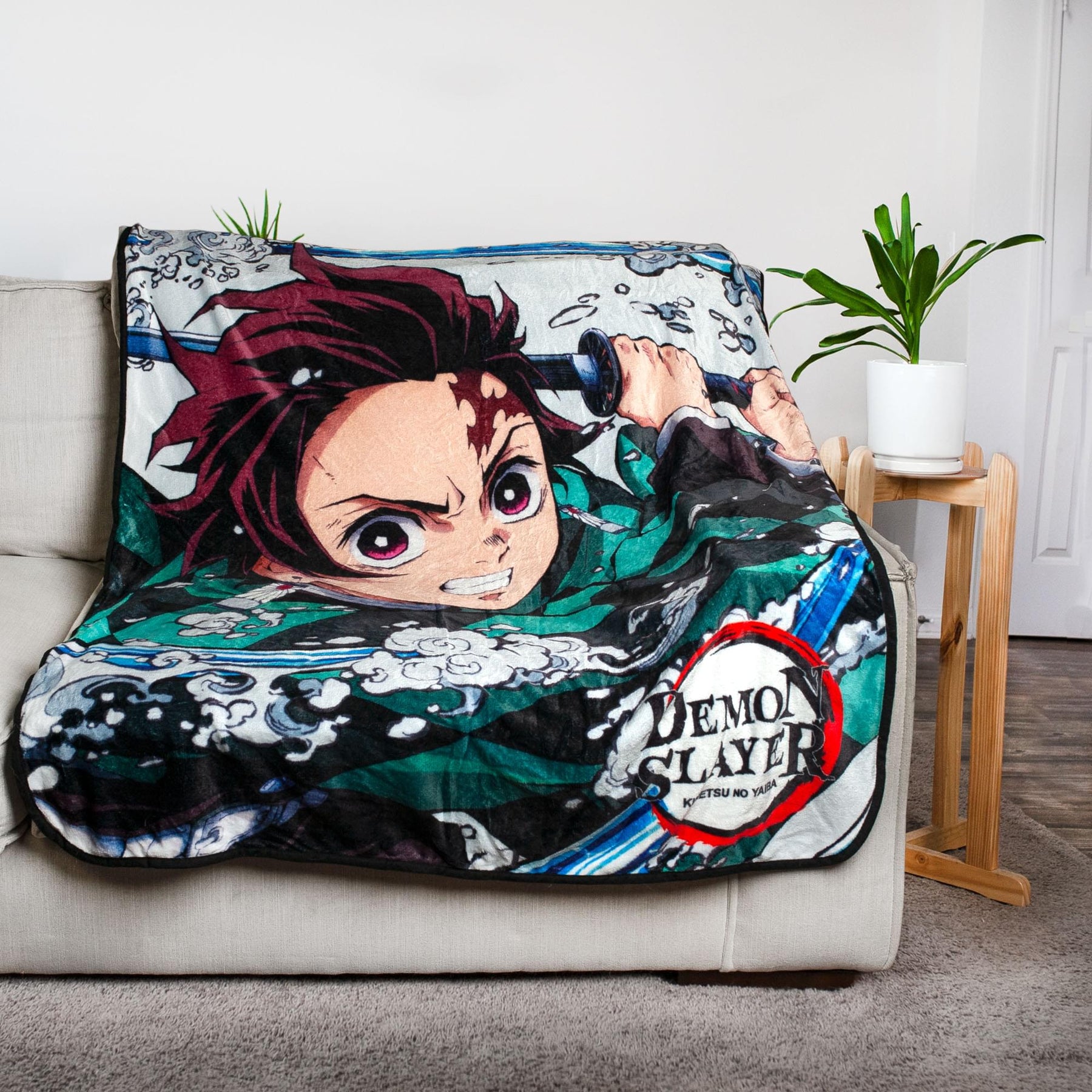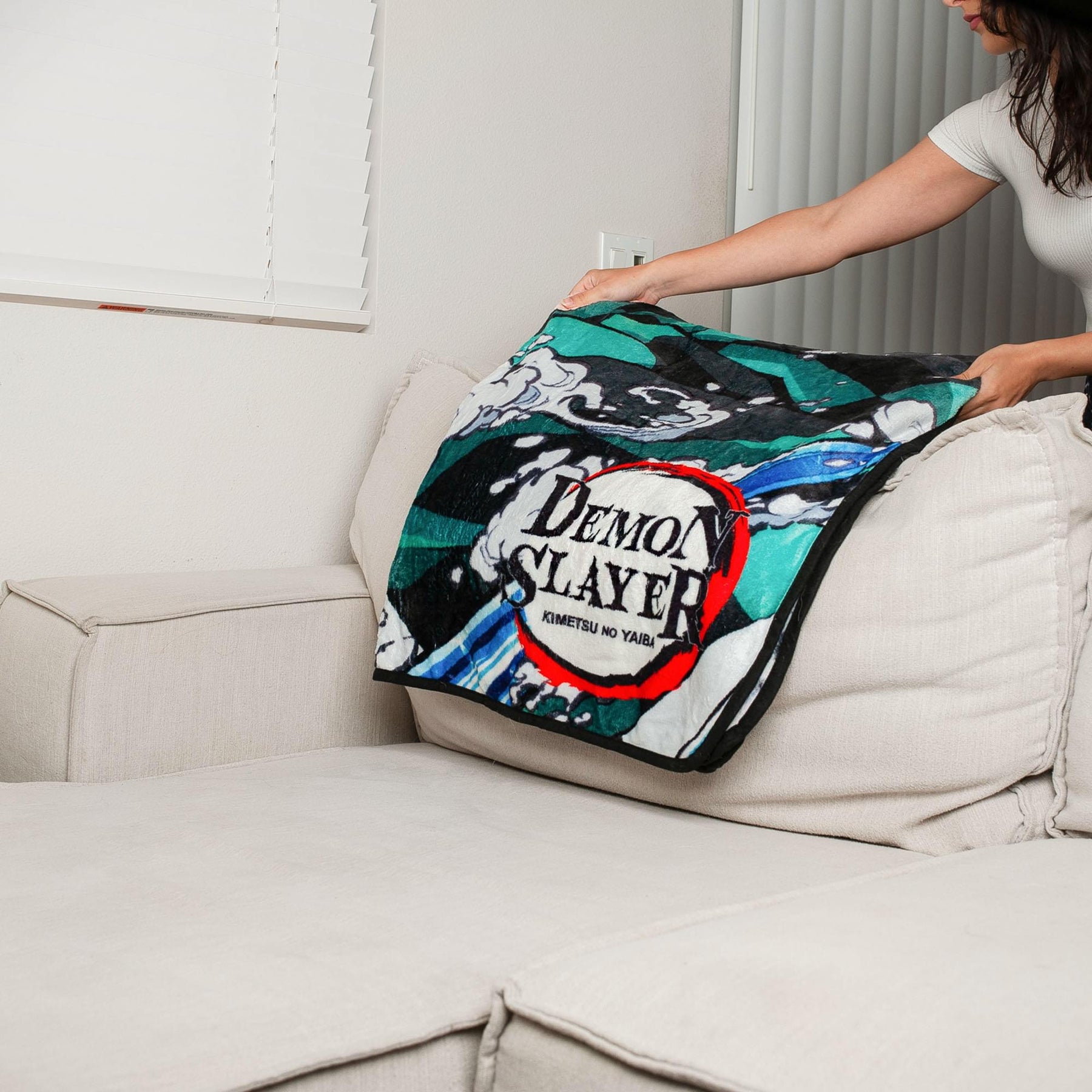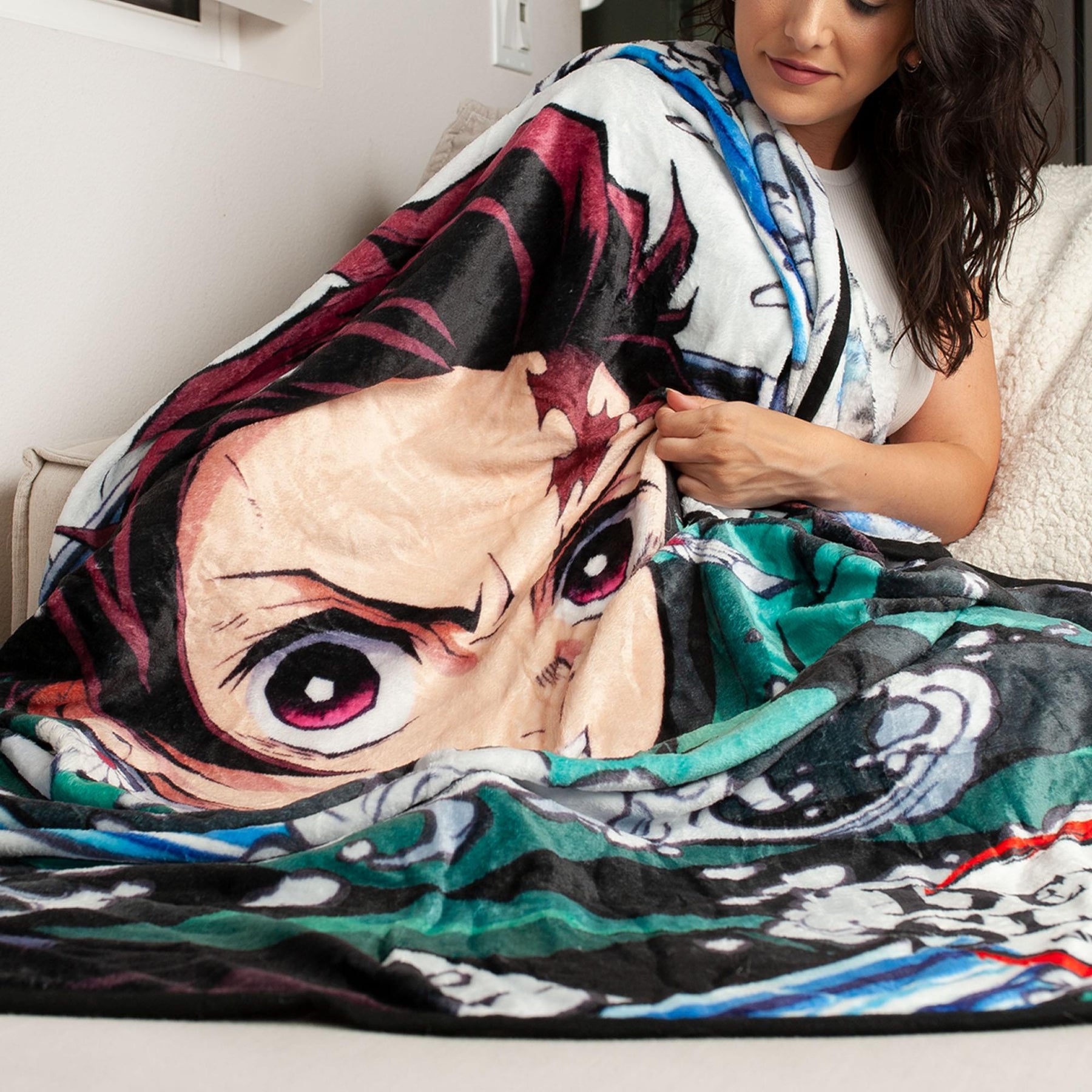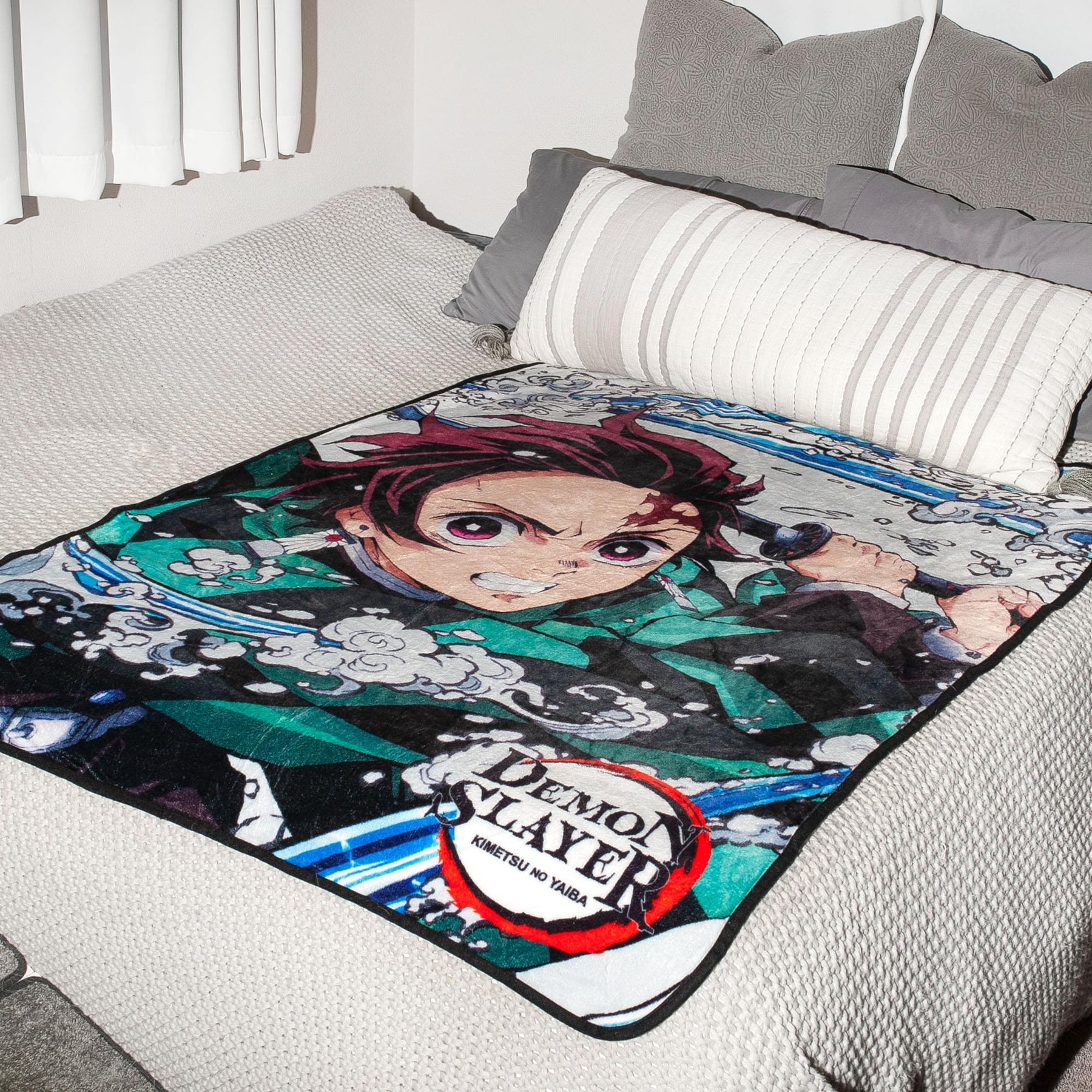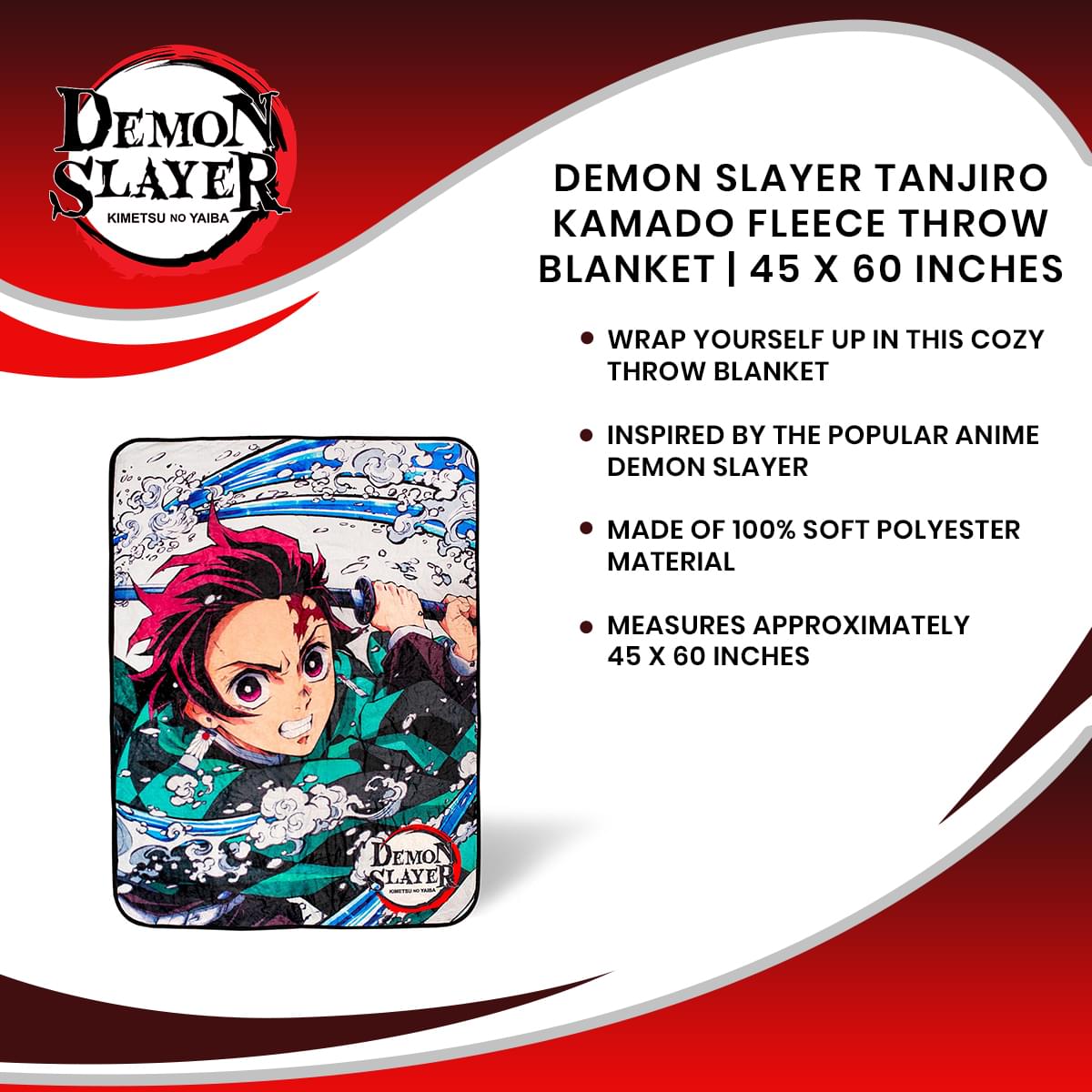 Demon Slayer Tanjiro Kamado Fleece Throw Blanket | 45 x 60 Inches
Combine Style With Comfort: Tag along on Tanjiro Kamado's next mission with this Demon Slayer Throw Blanket. You can personalize your living space with anime-themed decor and functional room essentials.
Anime Design: Inspired by the popular anime series Demon Slayer, this throw blanket highlights the main protagonist, Tanjiro Kamado. The authentic character design features Tanjiro in a dynamic action pose.
Snuggly and Warm: Demon Slayer Corps members can get cozy with this collectible throw blanket. The soft fleece blanket has a plush lining to ensure maximum comfort, so you can relax between missions.
Quality and Comfort: Made of 100% soft-touch polyester, this fleece throw blanket is professionally crafted. Optimal for snuggles, the oversized design of this cozy blanket measures a roomy 45 x 60 inches.
Cozy Collectible: Give your space a touch of fandom with this officially licensed Demon Slayer Tanjiro Kamado Throw Blanket. This trendy home decor essential is a must-have for professional demon hunters.
CHOICE HOME DECOR FOR DEMON SLAYERS
Enter into an endless dream of snuggles with this collectible Demon Slayer Tanjiro Kamado Throw Blanket. Anime fans can get cozy and take a piece of the action home with this themed room essential.
The niche design features the main Demon Slayer of the series, Tanjiro Kamado. The character-accurate artwork showcases Tanjiro utilizing his signature Water Breathing technique. Completing the design is the iconic Demon Slayer logo.
COZY UP WITH YOUR ANIME FANDOM
Getting ready to hunt down some demons? Give yourself the extra edge by gearing up with this warm fleece cover.
Measuring a sizeable 45 x 60 inches, you can enjoy some serious cuddle time with this plush fleece throw blanket. It is expertly crafted with polyester fiber that holds up to daily use. Perfect for adding a touch of anime flair to your home decor.
Pass the Final Selection with this officially licensed Demon Slayer Tanjiro Kamado Throw Blanket.
CARE INSTRUCTIONS
Machine wash with cold water is highly recommended.
Read All About It on Our Blog
Trending Geek