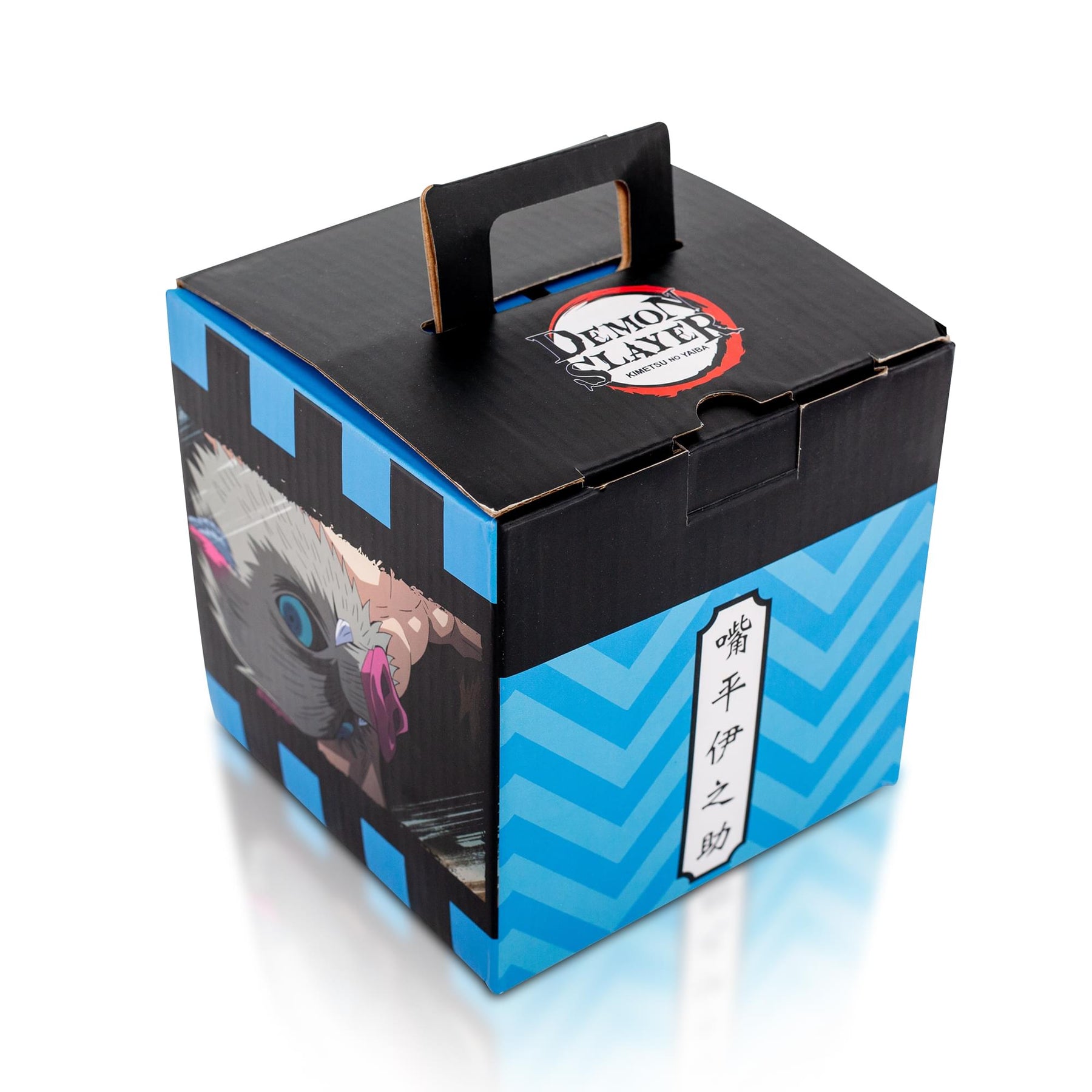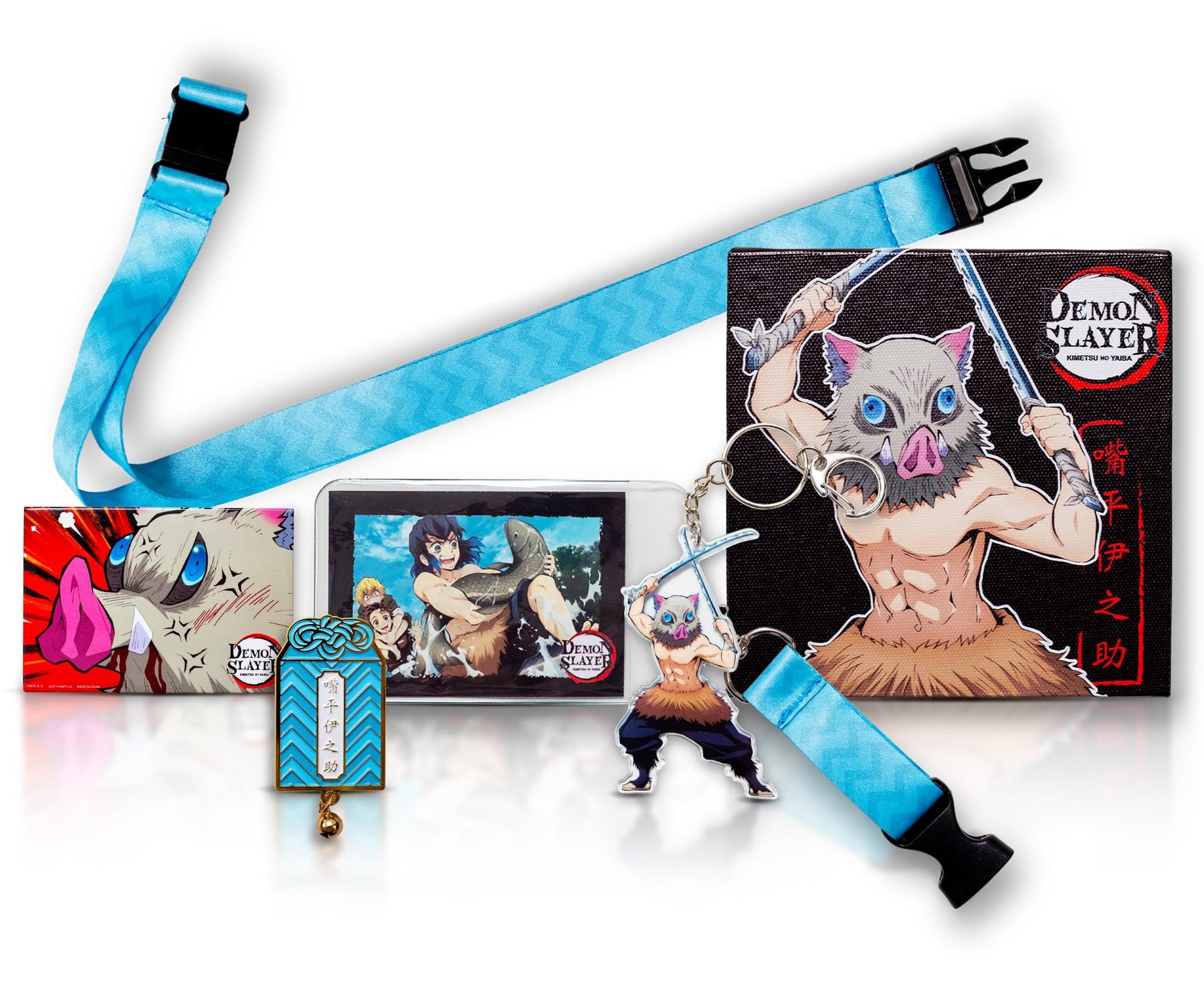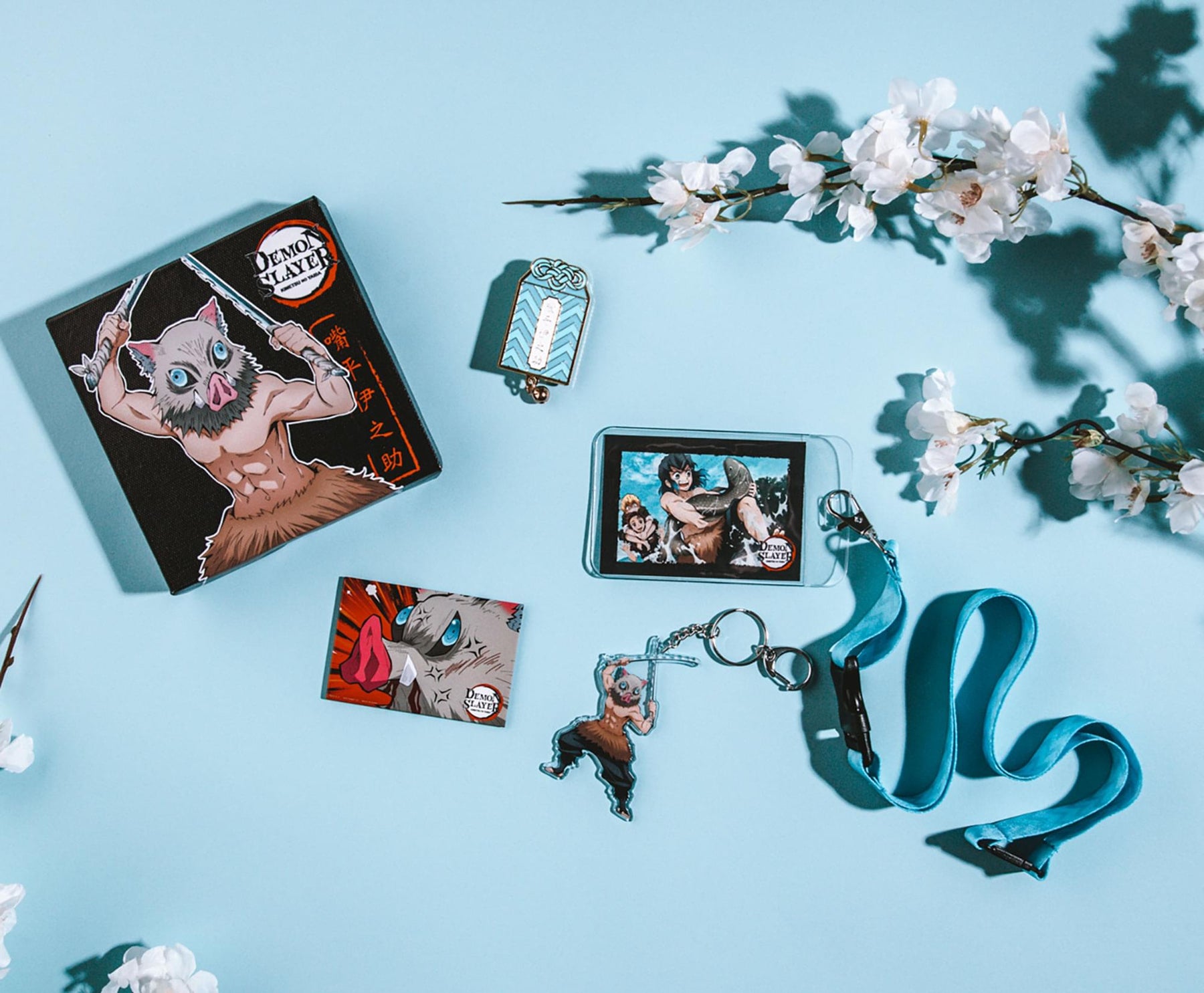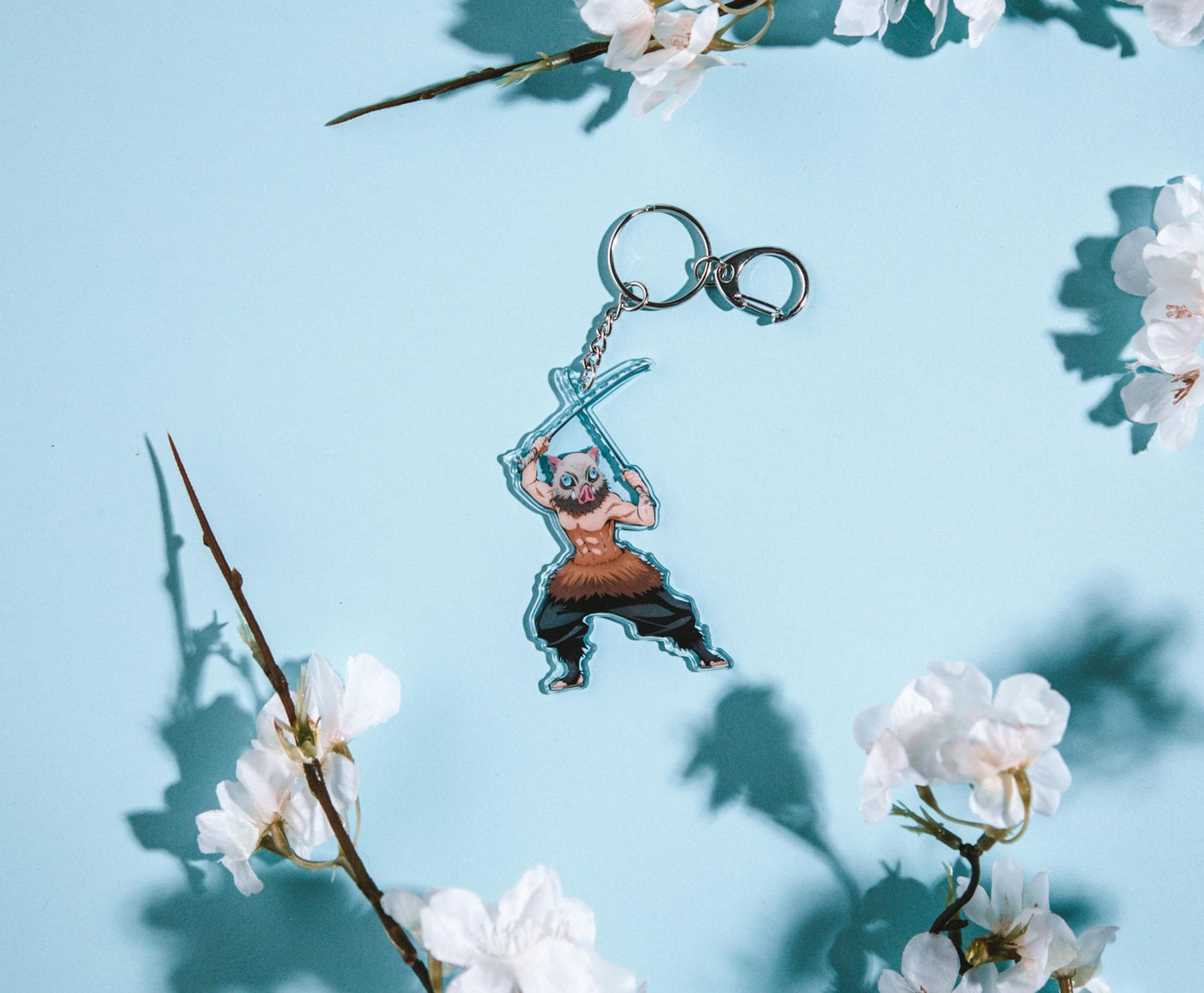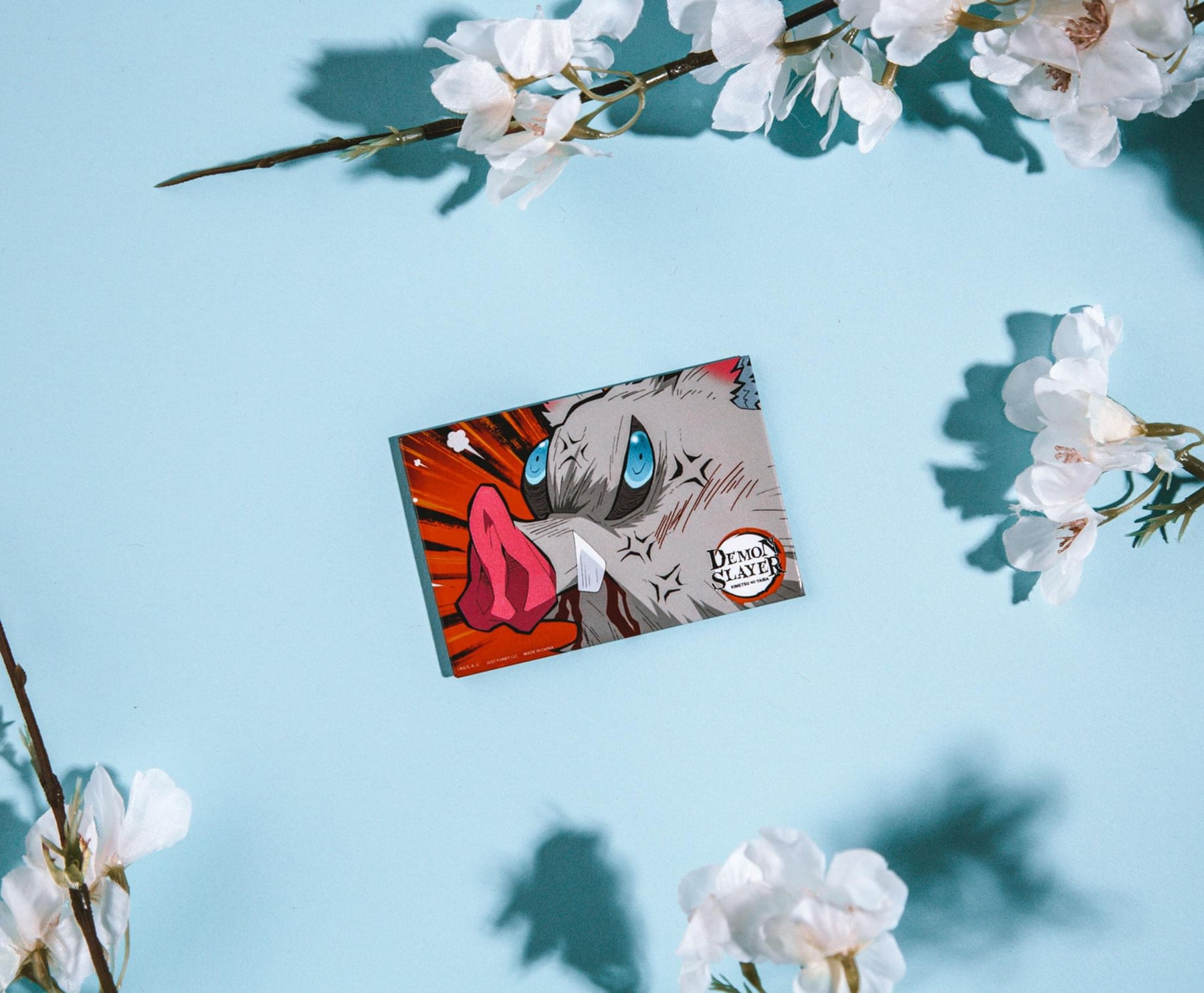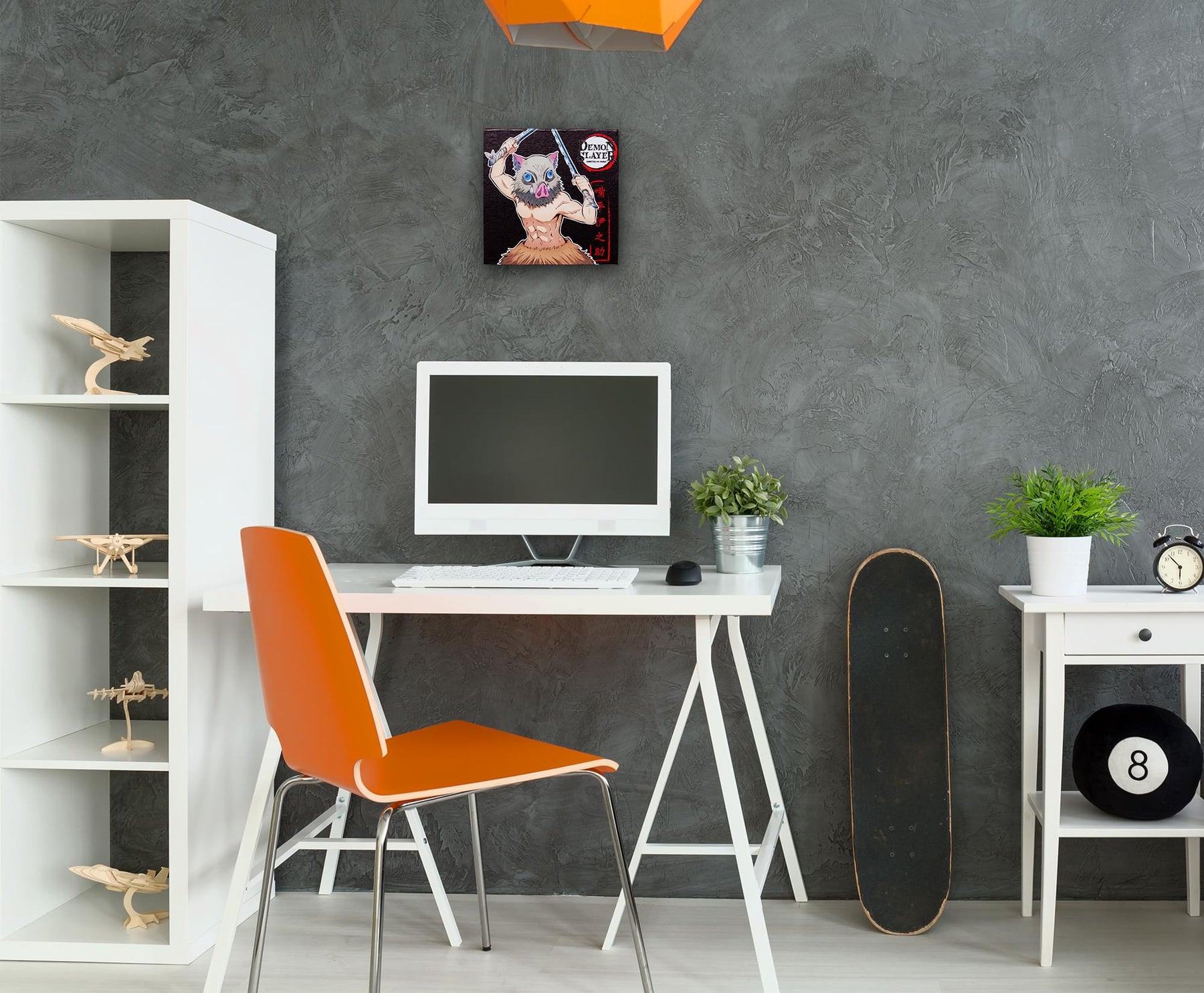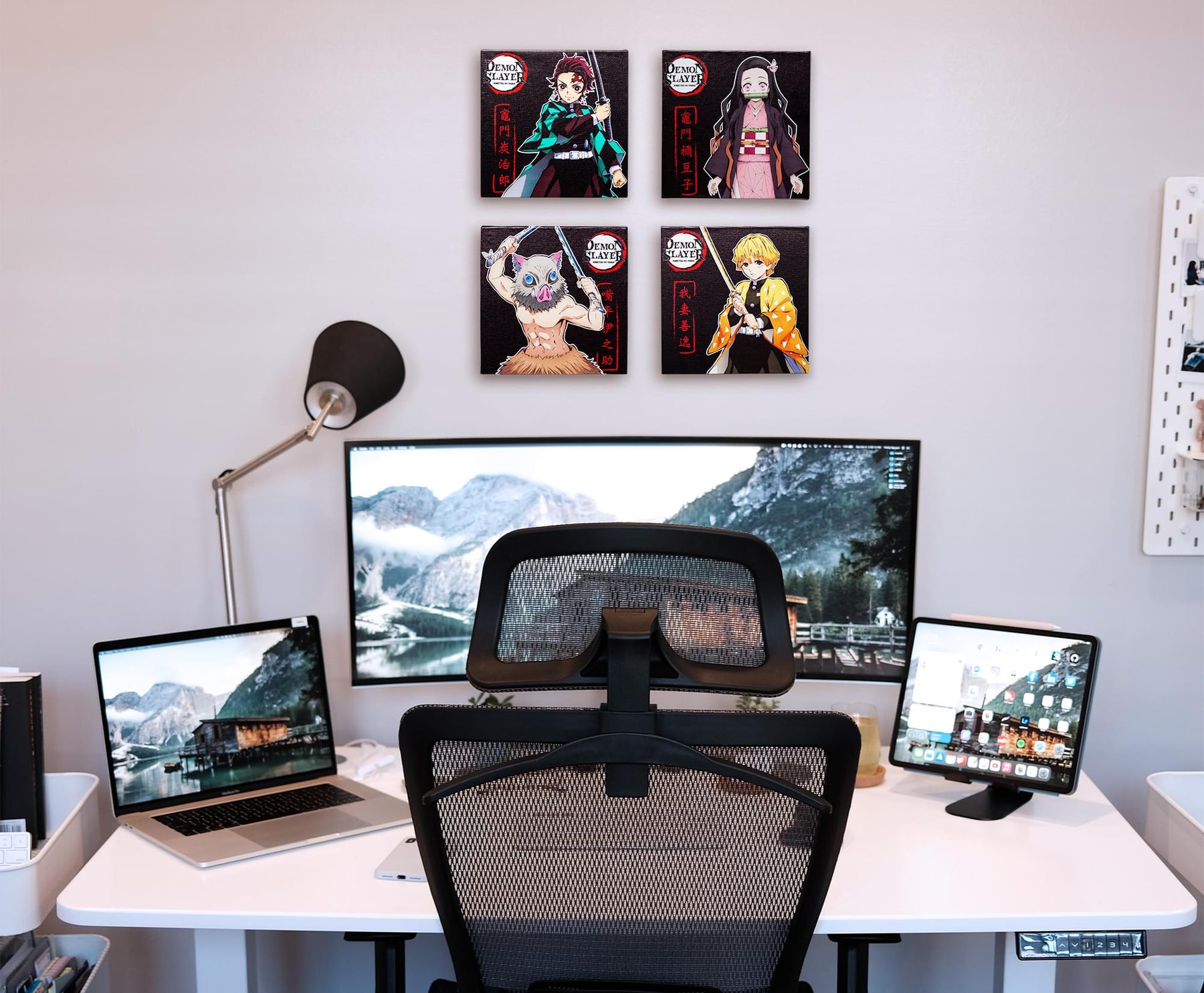 Demon Slayer LookSee Mystery Gift Box | Includes 5 Collectibles | Inosuke
GEAR UP FOR YOUR NEXT MISSION: Headbutt your way through every adventure with this exclusive Demon Slayer collector's box. Comes with five items featuring Inosuke, including an enamel pin, keychain, lanyard, magnet, and canvas wall art.
FOR WHEN YOU'RE WARDING OFF MONSTERS: With the lanyard around your neck and omamori pinned to your gear, you'll be ready to take on any creature of darkness. Then you can charge into every mission with the character keychain clipped to your person.
BRING HOME ALL THE ACTION: Your favorite hothead in a boar mask is up to the challenge of bringing some flair to your space with this decorative canvas art. You can also see him in action on the magnet featuring scene art from the anime series.
BUNDLED WITH THEMED PACKAGING: Everything comes inside a themed gift box featuring the one and only Inosuke. Perfect for displaying or regifting, the 5-inch packaging can even be used as a decorative storage bin once unboxed.
OFFICIAL DEMON SLAYER COLLECTIBLE: Hone your Beast Breathing technique with this officially licensed Demon Slayer mystery box themed after Inosuke Hashibira. A fun blind bag option for anime enthusiasts who want to rep their favorite boar.
JOIN THE DEMON SLAYER CORPS
Too much bore and not enough boar? Huff and puff as you unbox this exclusive Demon Slayer LookSee Mystery Box. Nothing will stand in your way as you reveal the contents of this specially curated blind box, packed with five themed collectibles inspired by Inosuke Hashibira.
The temperamental boar isn't one to wait patiently, so take a cue from the hothead as you tear into an assortment of goodies that are sure to impress any Demon Slayer. You'll uncover a variety of collectible home goods, accessories, and memorabilia based on familiar scenes and iconography from the hit anime series.
CHARGE INTO ADVENTURE WITH A COLLECTOR'S BOX
Everything comes packed inside a decorative gift box that can be repurposed as a handy storage organizer for holding your most important gear. While it won't quite fit your Nichirin katanas, it does make a pretty great makeshift carrying case for your boar mask.
Make it your next mission to unbox this officially licensed mystery box from Demon Slayer: Kimetsu No Yaiba.
WHAT'S IN THE GIFT BOX?
1x Canvas Wall Art
1x Lanyard With Card
1x Enamel Pin
1x Magnet
1x Keychain
BONUS: Contents are packaged in a themed gift box
Read All About It on Our Blog
Trending Geek