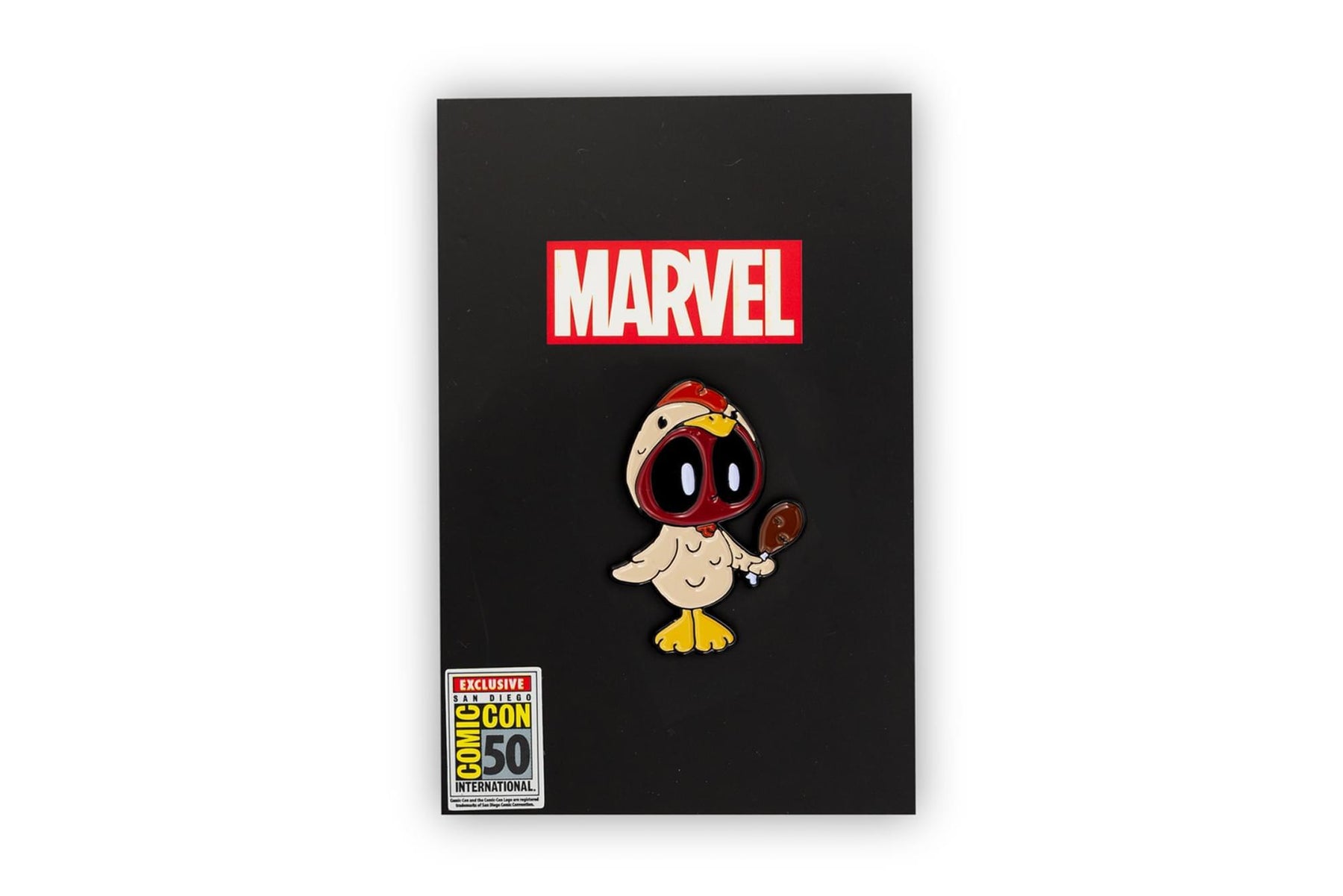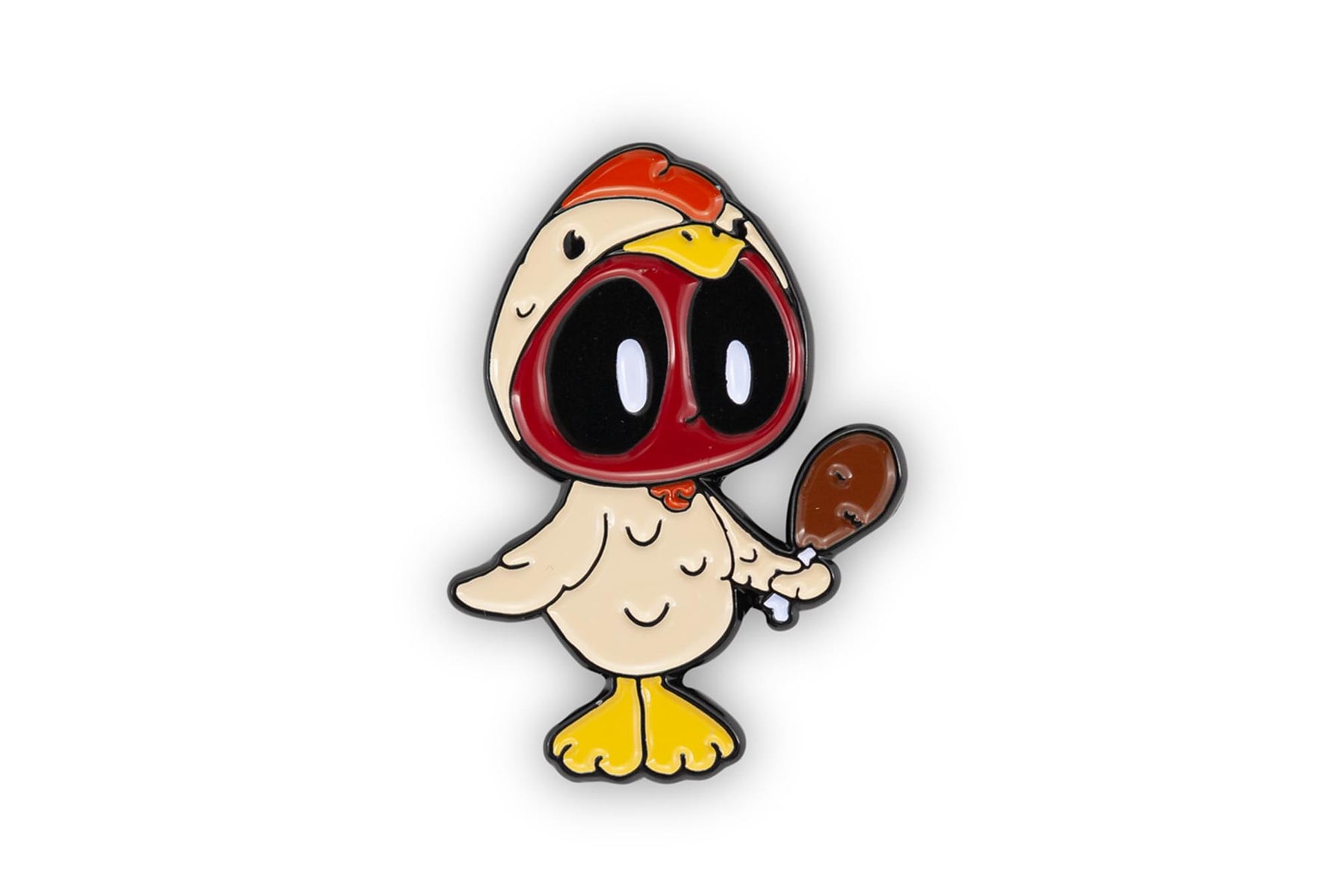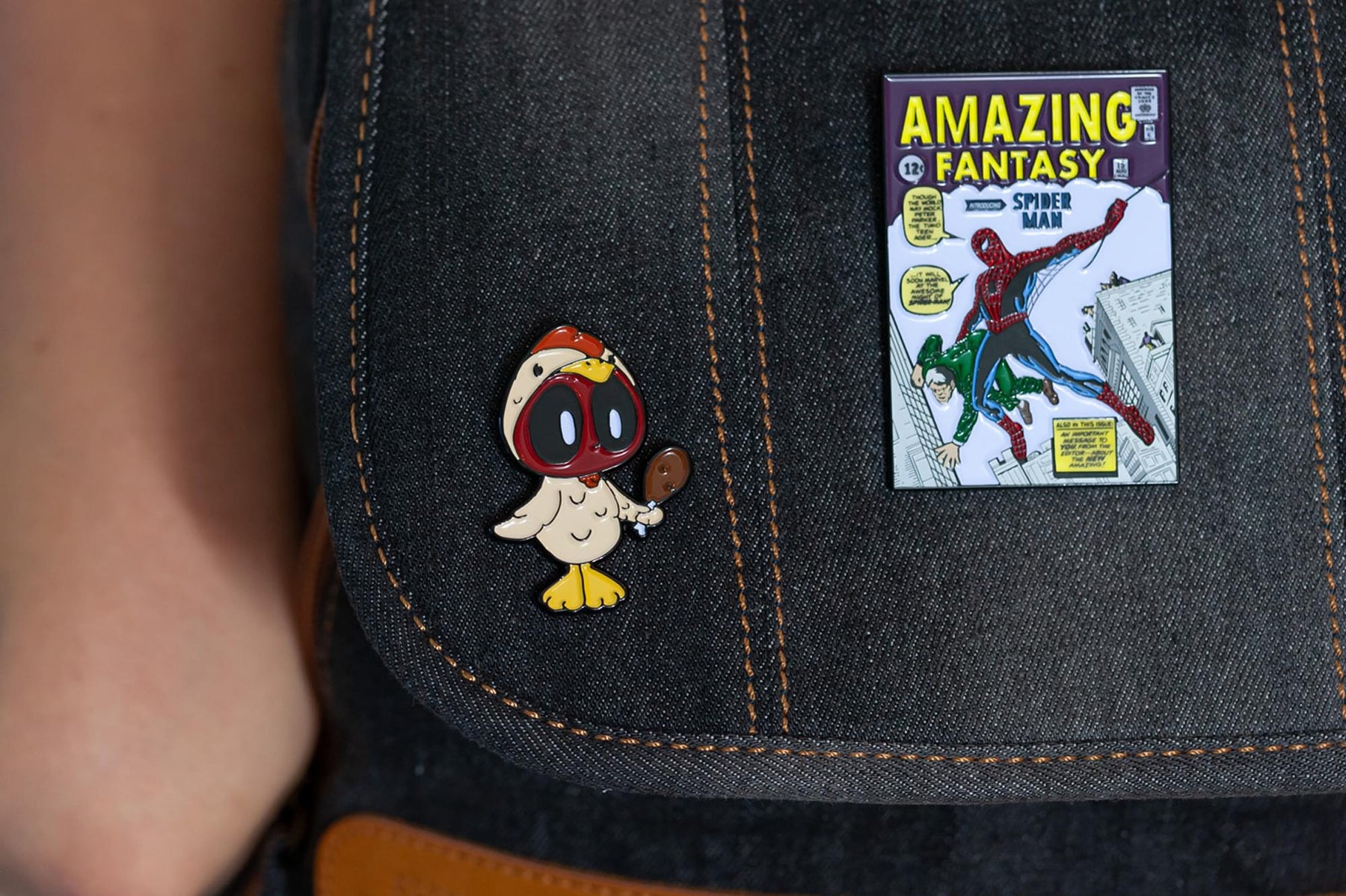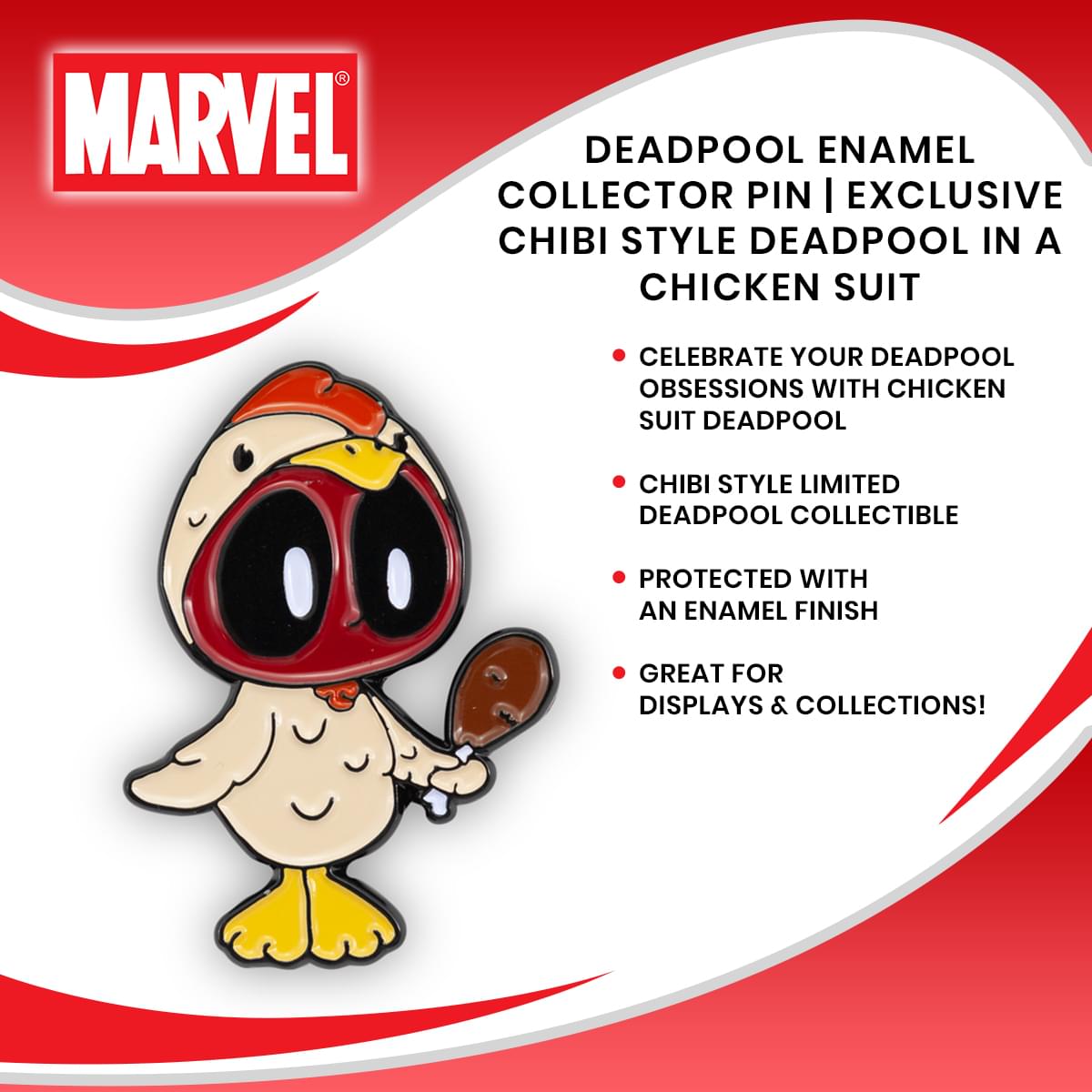 Deadpool Enamel Collector Pin | Exclusive Chibi Style Deadpool In A Chicken Suit
EVERYONE'S FAVORITE MERCENARY: Combining two American favorites, Deadpool and fried chicken, this pin depicts the 'Merc with a Mouth' in a chicken suit eating some fried chicken! This is a wonderful pin for any Deadpool fan!
DEADPOOL GOES CHIBI: Pictured in a popular chibi art style, this pin turns Deadpool into a cute and collectible figure that will add a unique twist to any collection of Deadpool pins and figures!
CRAFTED WITH THE STRENGTH OF THE X-FORCE: Made from durable metal this Deadpool pin measures approximately 1.7 inches tall and is designed to last a lifetime in your collection of superhero treasures!
SHOWCASE YOUR MARVEL OBSESSIONS: A perfect addition to any collection, Deadpool fans will enjoy displaying their pin proudly on their jackets, backpacks, hats, and more! Wear your love for the 'Merc with a Mouth' everywhere!
LIMITED DEADPOOL COLLECTIBLE: Officially licensed, this unique Deadpool pin debuted at the San Diego Comic-Con in 2019 and was limited to just 1,500 pieces! Grab yours before they're gone!
BRING HOME THE DEADLIEST MERCENARY WITH A CHICKEN FETISH
Have you ever wondered what it's like to be an apathetic deadly mercenary wearing a chicken suit while eating fried chicken? Then you, my friend, are one step closer to knowing what that's like with this Deadpool pin. Featuring the one and only Wade Wilson transformed into a Chibi art style, Deadpool is here in all his feathery glory to taunt you with his meaty drum stick. Take home the 'Merc with a Mouth' in this one-of-a-kind enamel pin series today!
A DEADPOOL FAN MUST-HAVE
Fans of Deadpool will love adding this fowl pin to their collection of other unnecessary necessities. Relish in the glory that is Deadpool with this exclusive and limited enamel pin! Originally debuting at the 2019 San Diego Comic-Con, this Deadpool pin was limited to just 1,500 pieces! Be sure to exert maximum effort and grab this unique pin and gift one to a fellow member of your own X-Force before they're all gone!