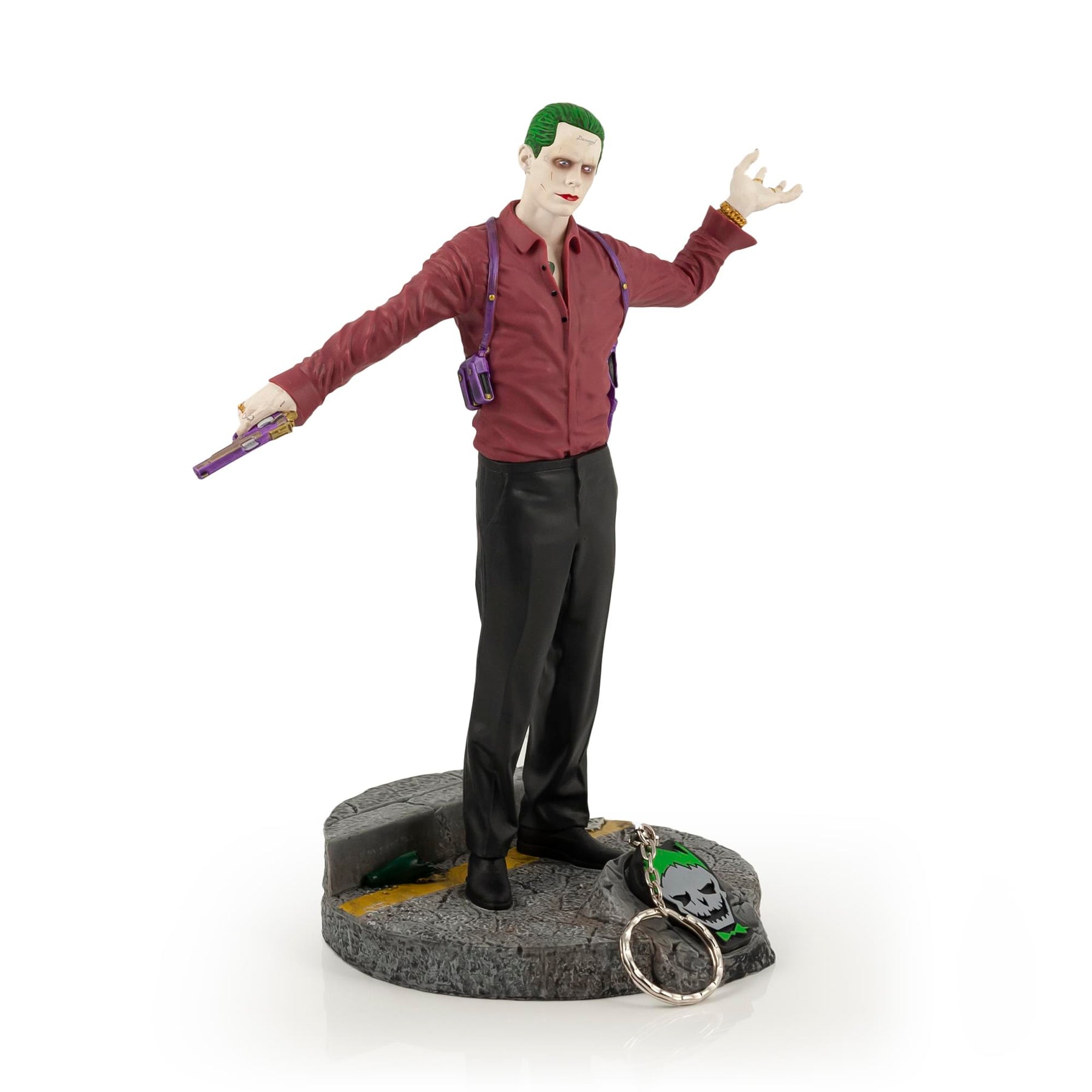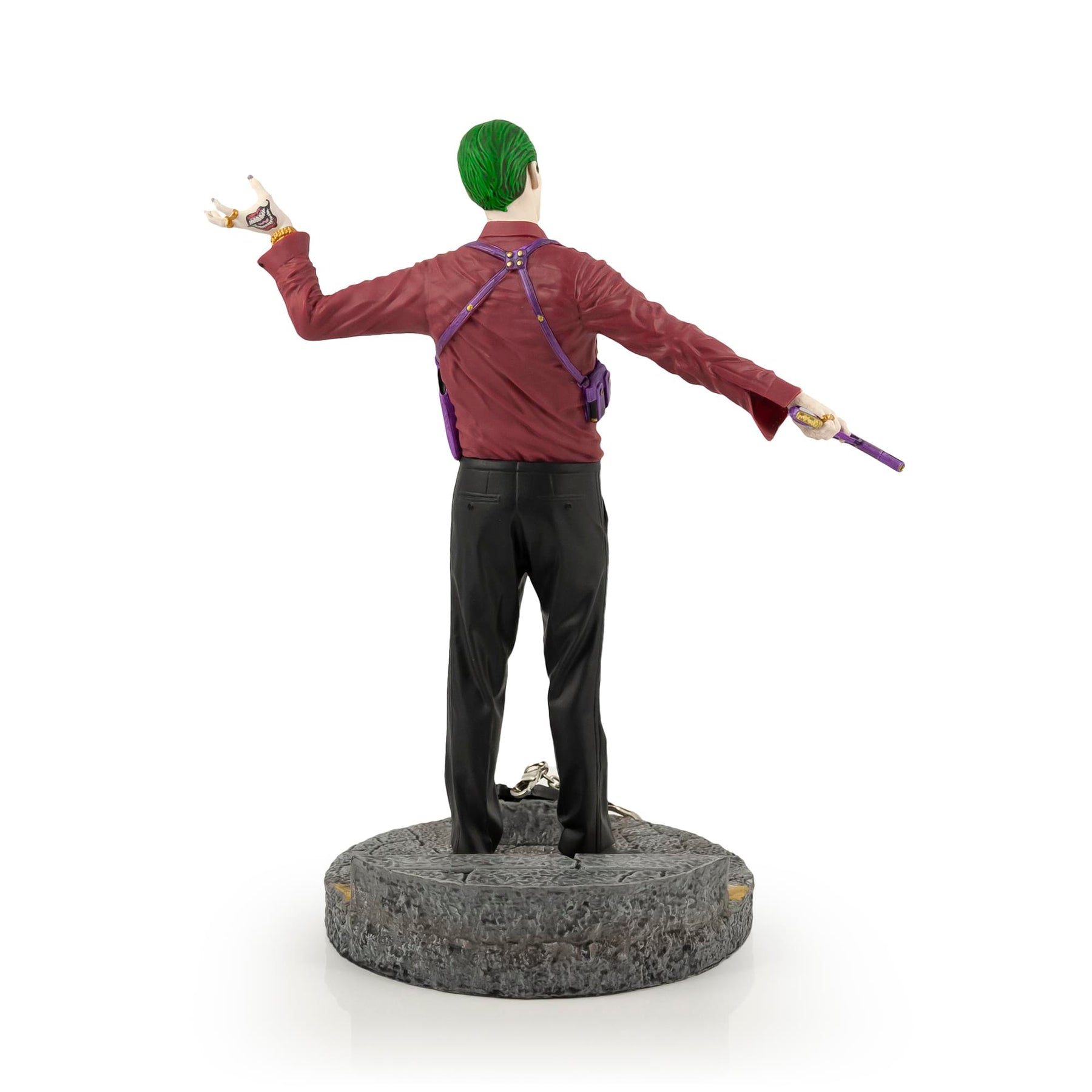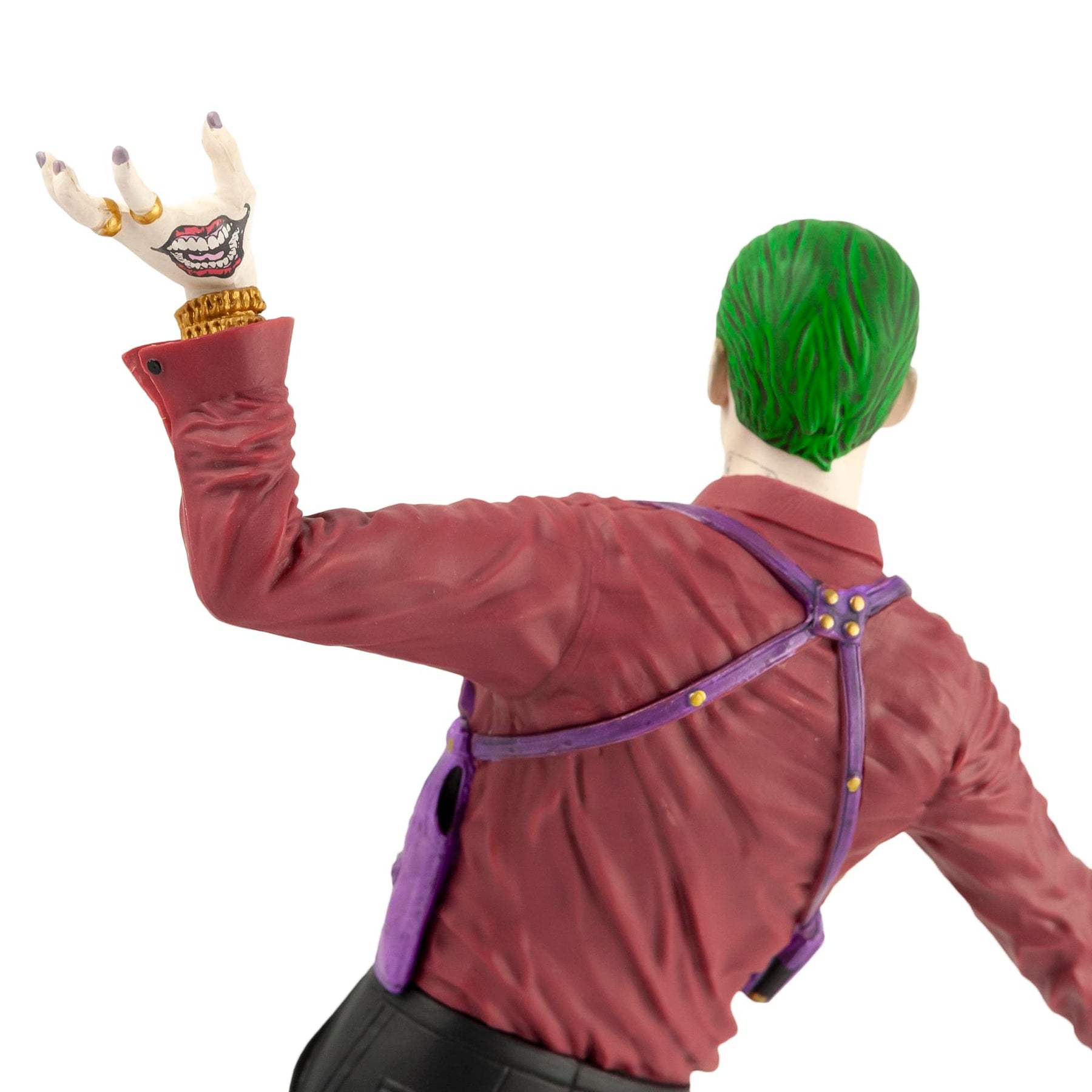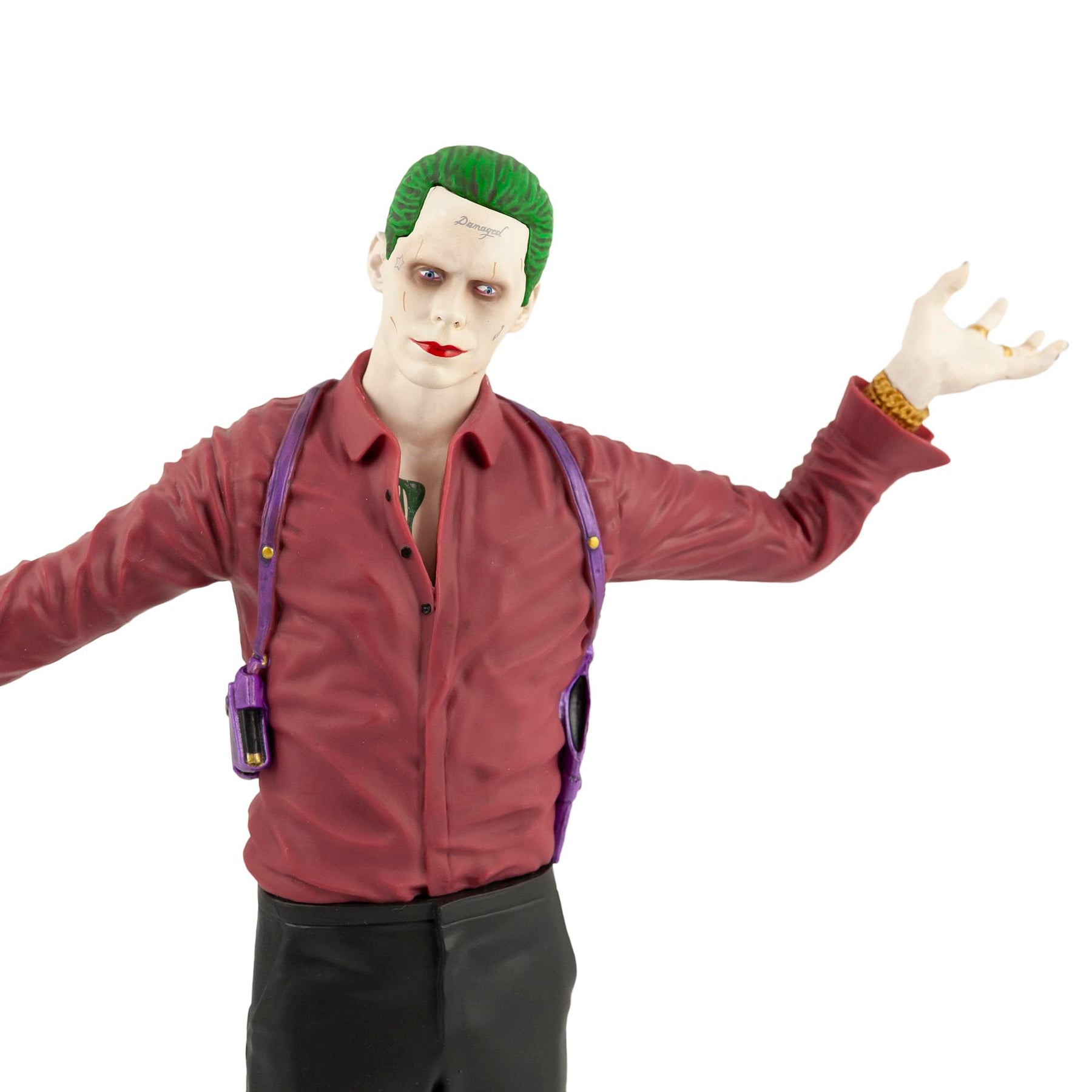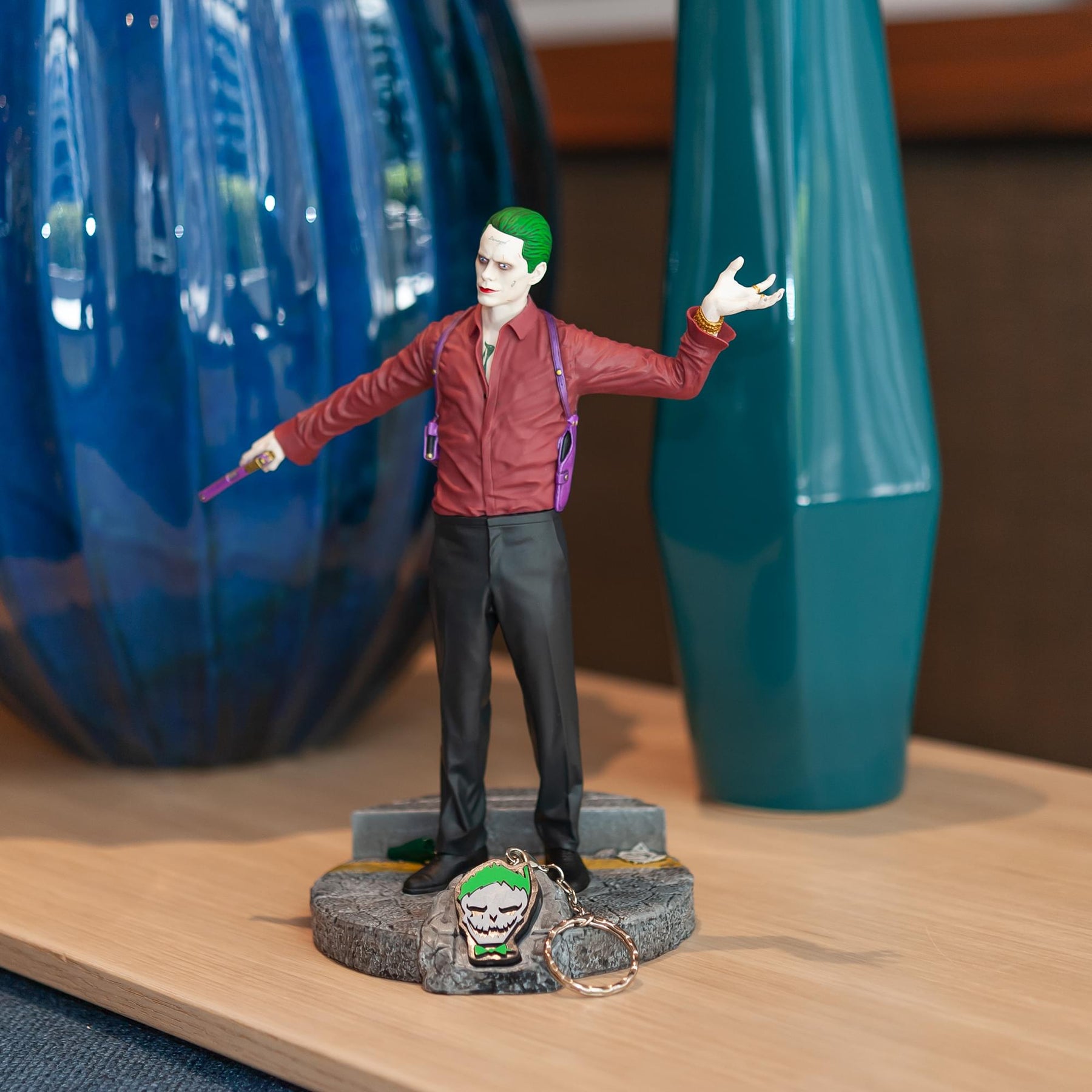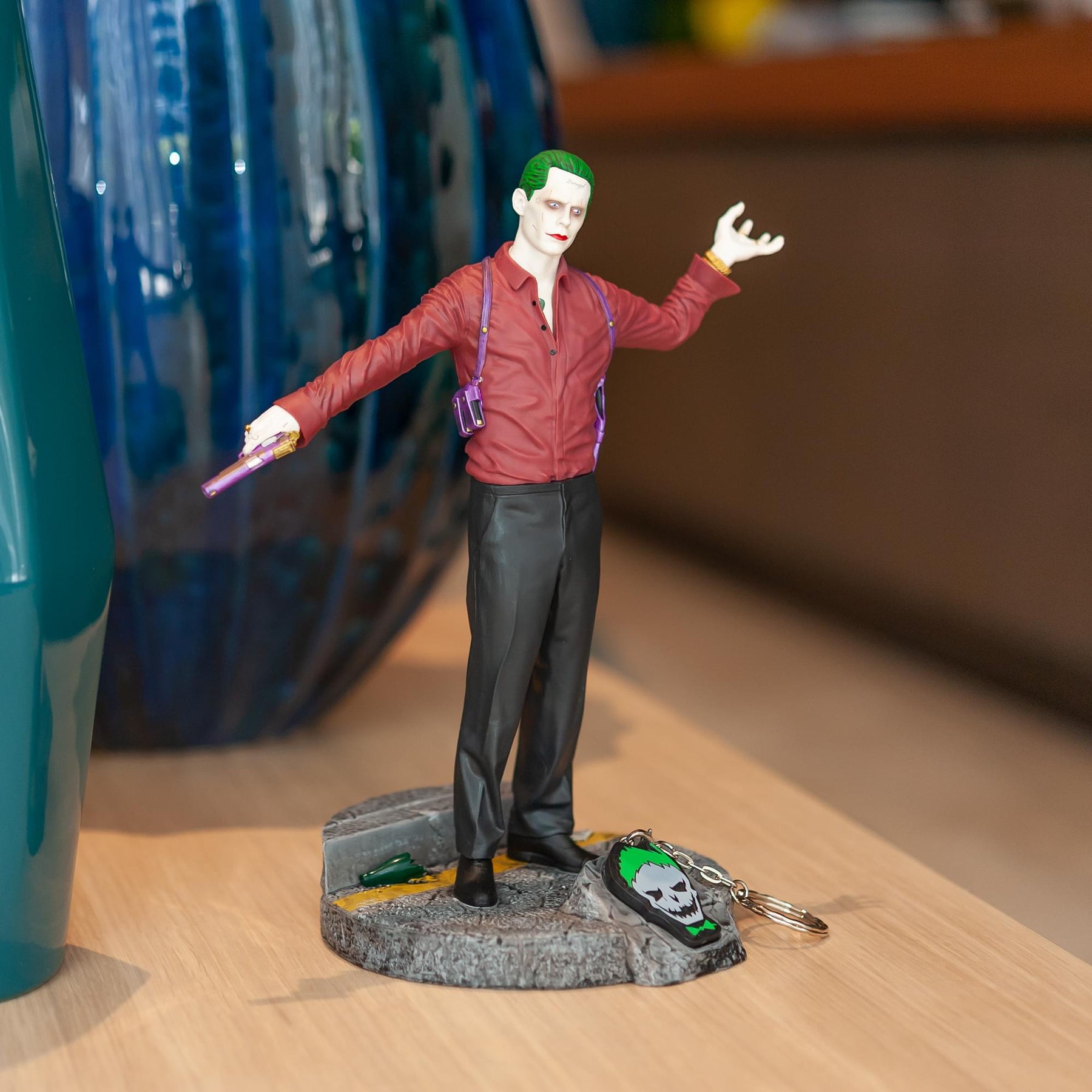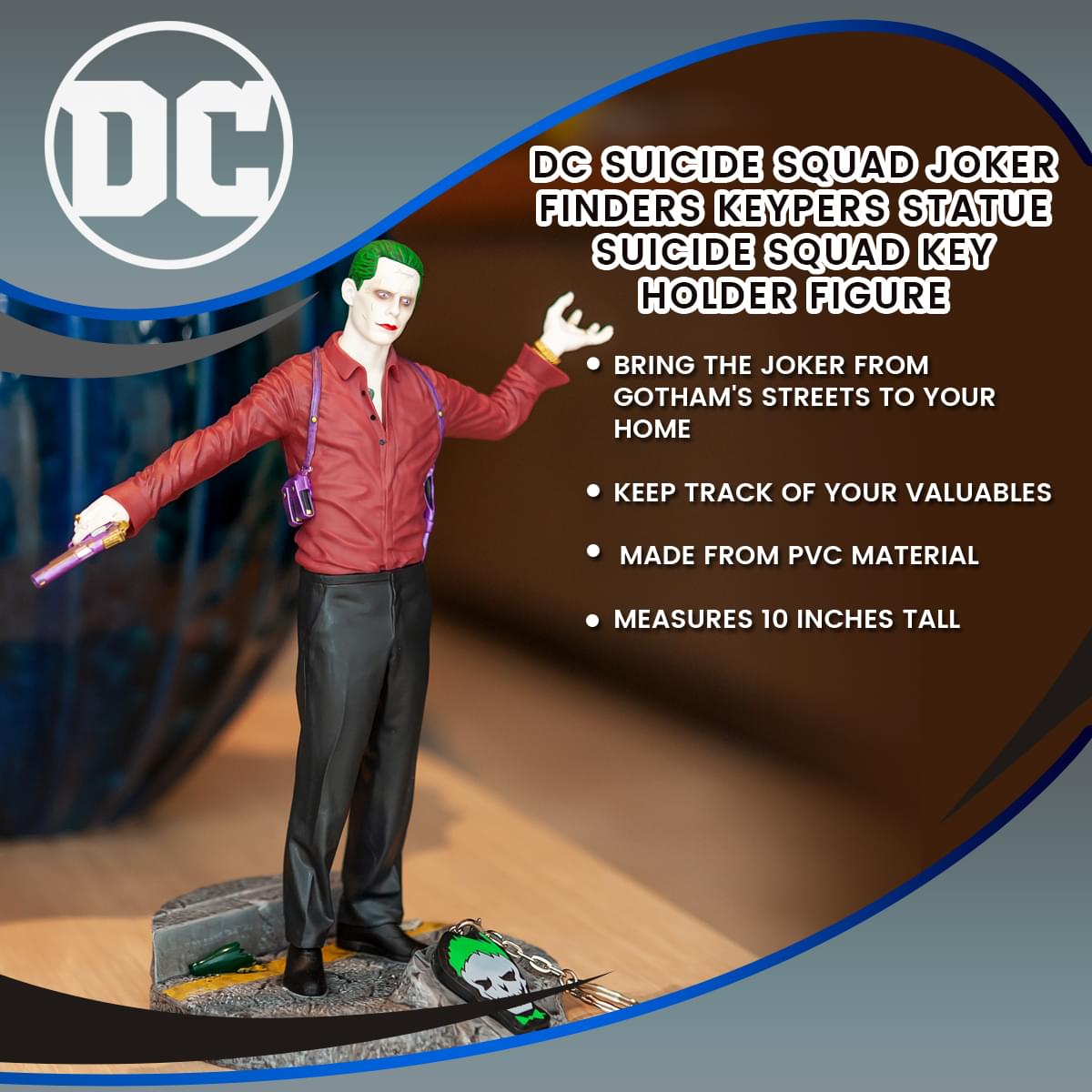 DC Suicide Squad Joker Finders Keypers Statue | Suicide Squad Key Holder Figure
TRUST IN THE JOKER: Fresh out of Arkham Asylum, the Joker is taking a break from his crime spree for a moment to protect your keys, wallet, and more! Your valuables are completely safe with Joker protecting them!
AMAZING SUICIDE SQUAD DETAILS: Featuring his iconic look from Suicide Squad, this Joker Finders Keypers statue is detailed with Joker's purple gun, rings, and tattoos. Enjoy the vibrant green hair and purple holsters as he stands in the middle of the streets of Gotham!
PERFECTLY SIZED FOR COLLECTORS: Measuring at 10 inches tall, this Joker Statue is made from a resilient PVC material. Place the Clown Prince of Crime in your collection or anywhere in your home for a stunning Suicide Squad accent!
INCLUDES A BONUS KEYCHAIN: Don't settle for just one Joker collectible, this unique bundle item comes with a bonus Joker symbol keychain! Take the Joker with you anywhere you travel!
ENHANCE YOUR DC COLLECTION TODAY: If you're looking at this item and you can't stop laughing maniacally, you most likely need to go ahead and click that add-to-cart button. This Joker statue is the perfect addition to any DC collection!
GRAB YOUR OWN JOKER FIGURE, PUDDIN'
He's the Clown Prince of Crime in Gotham City. The Joker embodies the criminal balance of chaos and order. As such, Joker is one of the most recognizable villains in the superhero universe! As Batman's archrival, the Joker is a maniacal baddie with all the tricks and resources that make him the perfect yin to the Dark Knight's yang. Now the Joker is available to collectors of the green-haired criminal in the form of this Finders Keypers keyholder. Perfect for propping up your business cards, storing your keys, or simply using it as a placeholder for your other valuables, the Joker statue is a must have for any Batman enthusiast! 
INCREDIBLE DETAILS, PERFECT FOR COLLECTORS
If you're looking to spice up your super-villain decorations, this Suicide Squad version of the Joker is the perfect figure to add a touch of chaos to your collections! Standing in the streets of Gotham, Joker is featured with stunning details from the Suicide Squad film including his purple and gold gun, tattoos, rings, and more! Straight from Arkham Asylum to your home, this Joker figure is an incredible addition to your DC Comics collections. Grab yours today or gift one to the Joker fan in your life!
Read All About It on Our Blog
Trending Geek