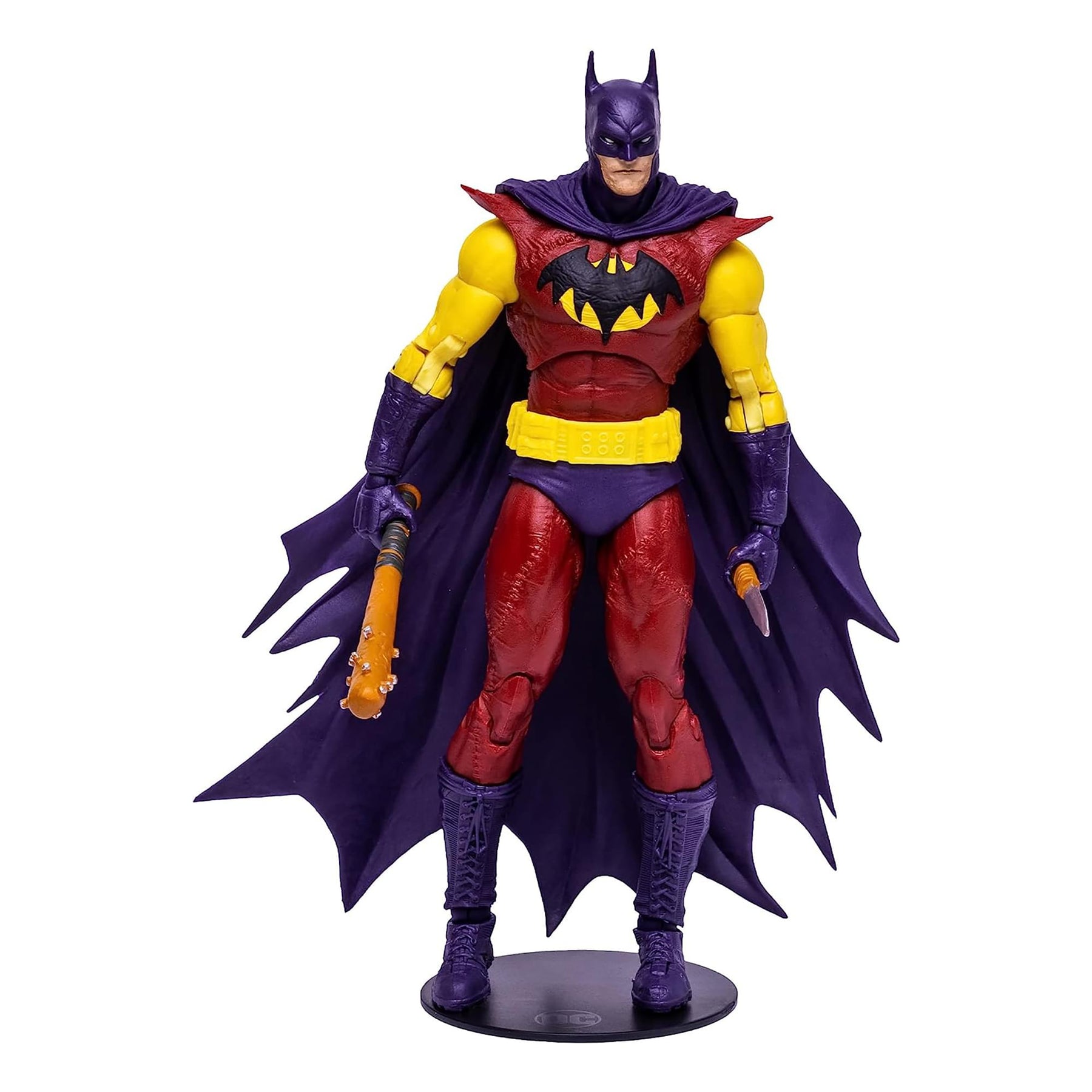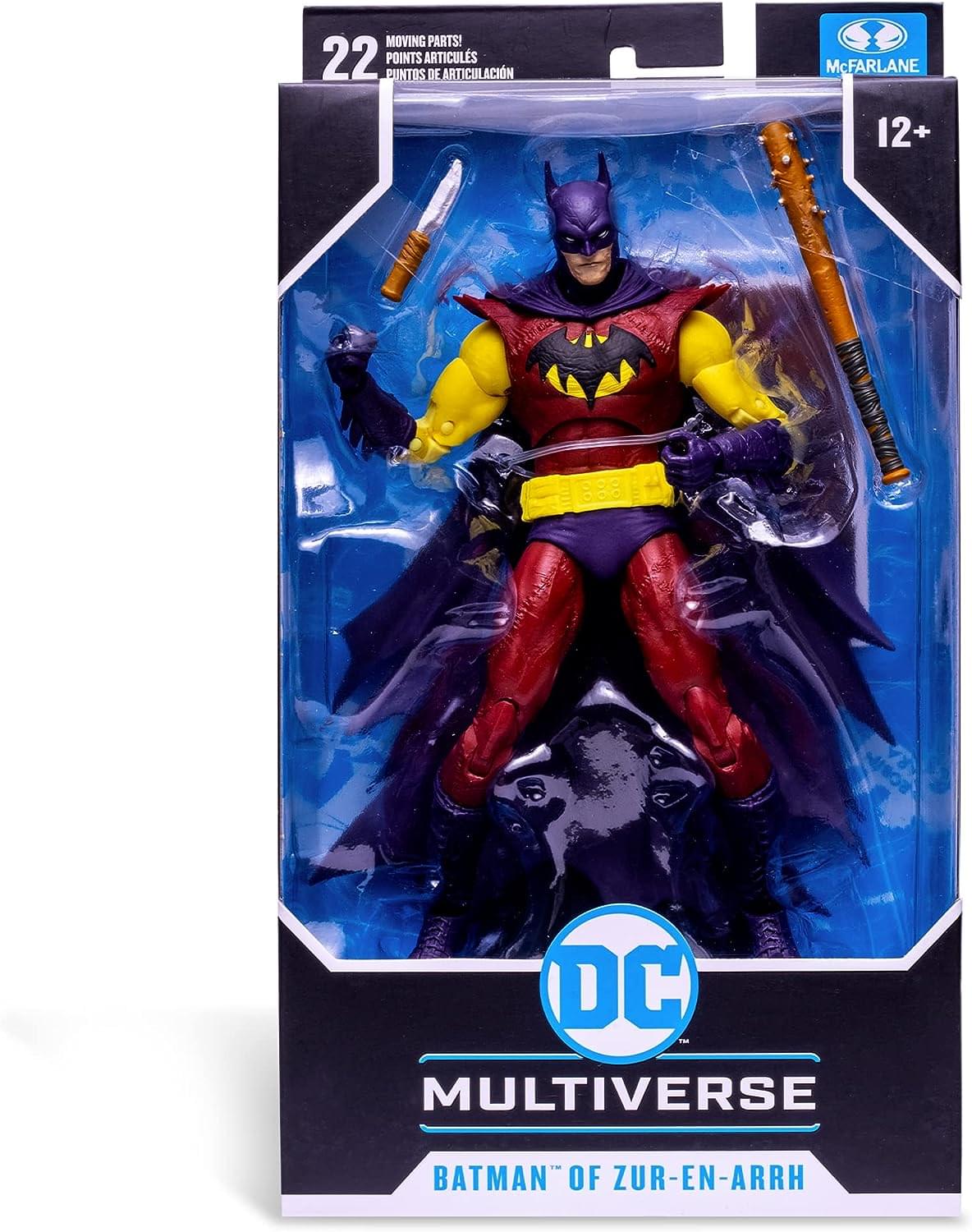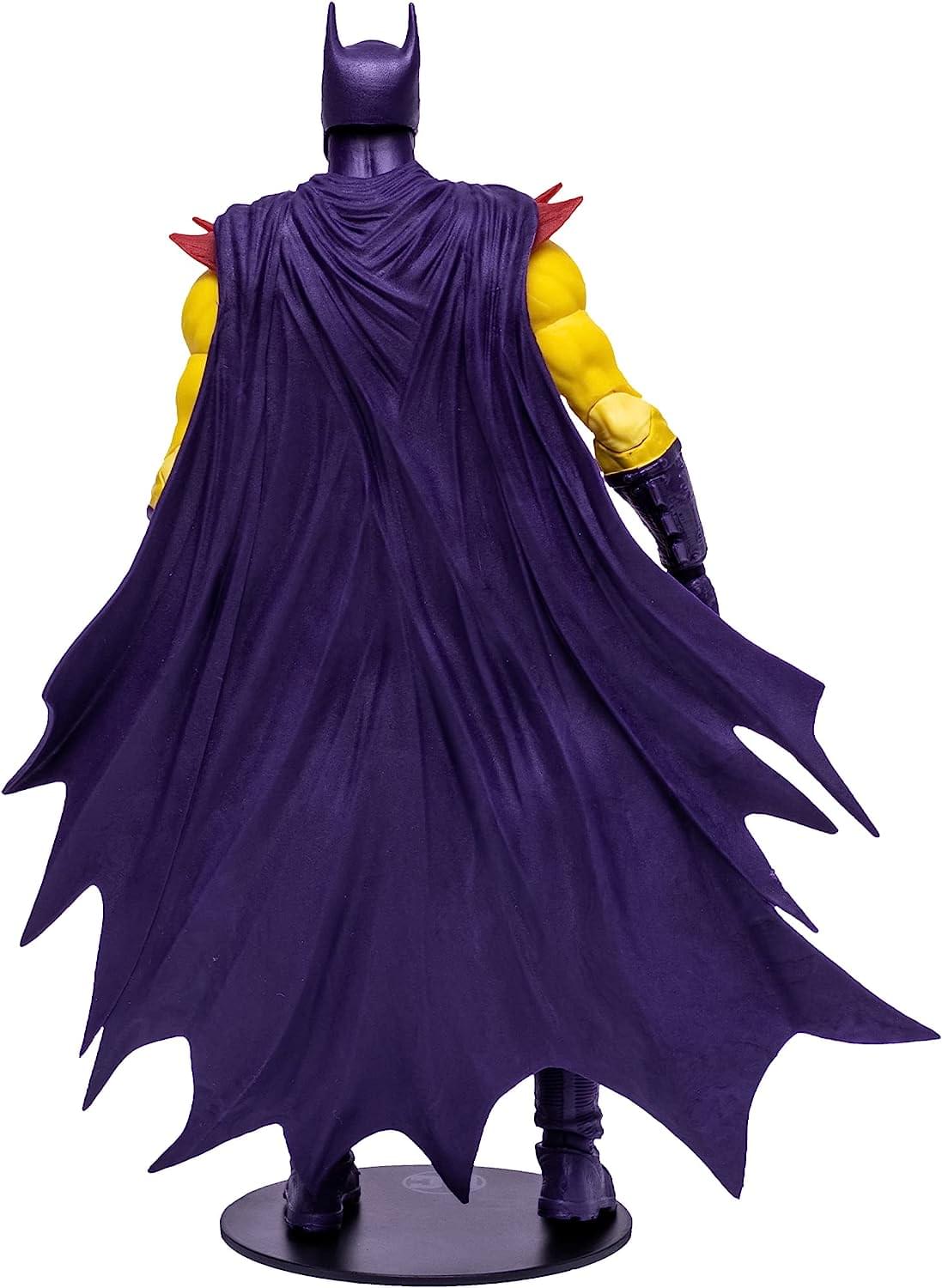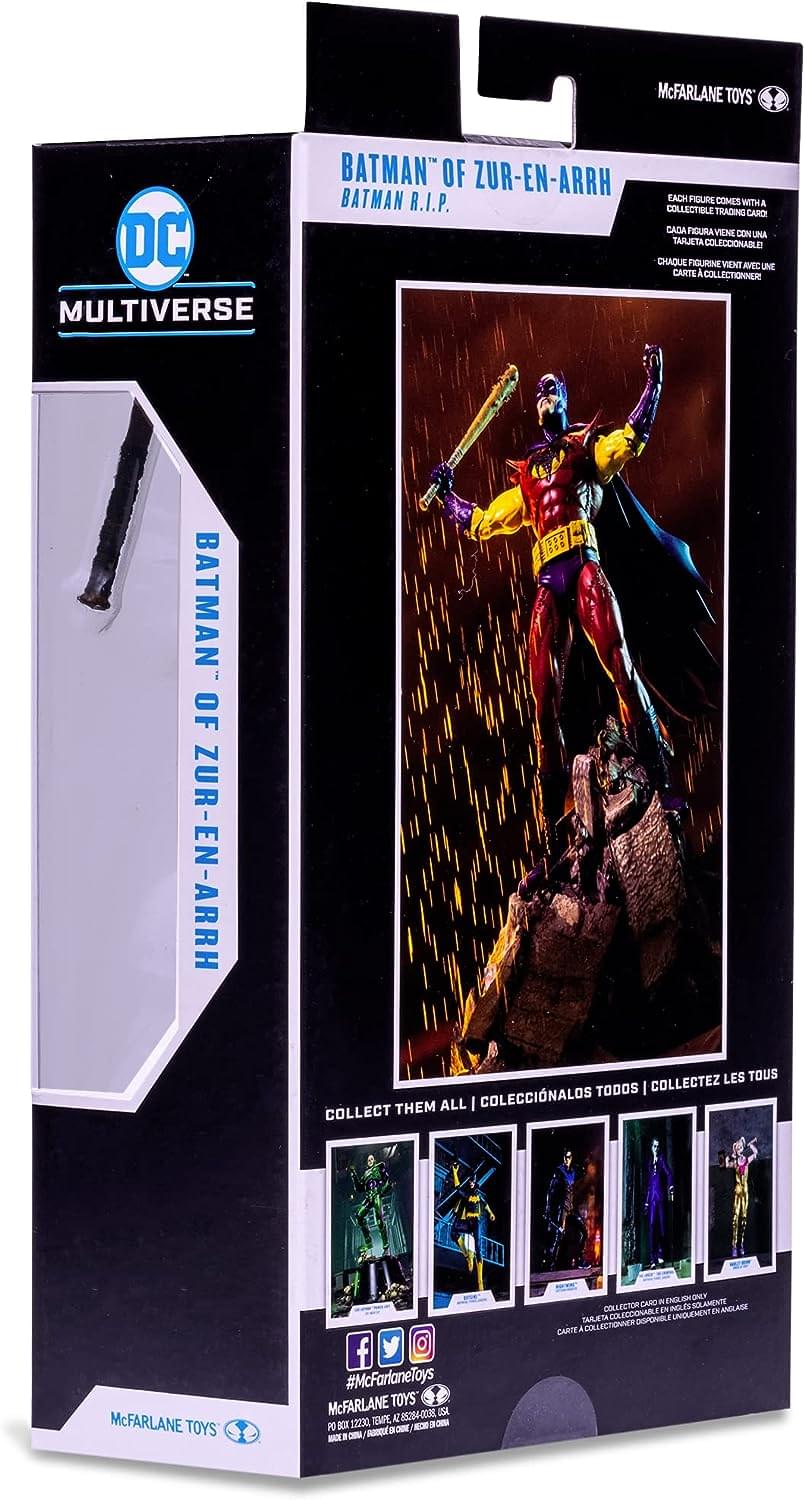 DC Multiverse 7 Inch Action Figure | Batman of Zur-En-Arrh
DC MULTIVERSE: Batman is featured in his Zur-En-Arrh costume!
COLLECTIBLE SIZE: 7 inch scale action figure - the perfect size for your office desk, home bookshelf and so much more!
READY FOR ACTION: Designed with Ultra Articulation with up to 22 moving parts for full range of posing.
THEMED ACCESSORIES: Batman comes with a bat, knife and a base.
GREAT GIFT IDEA: Add this action figure to your personal collection or gift it to the DC Multiverse fan in your life!
As a child, Bruce Wayne watched as his parents were brutally killed in Gotham City's Crime Alley. Traumatized by their deaths, he devoted his life to becoming the world's greatest weapon against crime - the Batman! To become the ultimate vigilante, the Dark Knight disciplined his mind and body to reach the pinnacle of mental and physical superiority in his relentless pursuit of justice! Some time ago, Bruce Wayne took part in an isolation experiment overseen by Dr. Simon Hurt in which the psychiatrist gave Bruce the post-hypnotic phrase "Zur-En-Arrh." When heard by Bruce years later, this trigger phrase shatters his mind and leaves him wandering Gotham City in a daze. Always ready with a back-up plan, though, Batman had previously developed a persona within himself - a Batman without Bruce Wayne - and stitches together a new Batsuit, calling himself the Batman of Zur-En-Arrh!