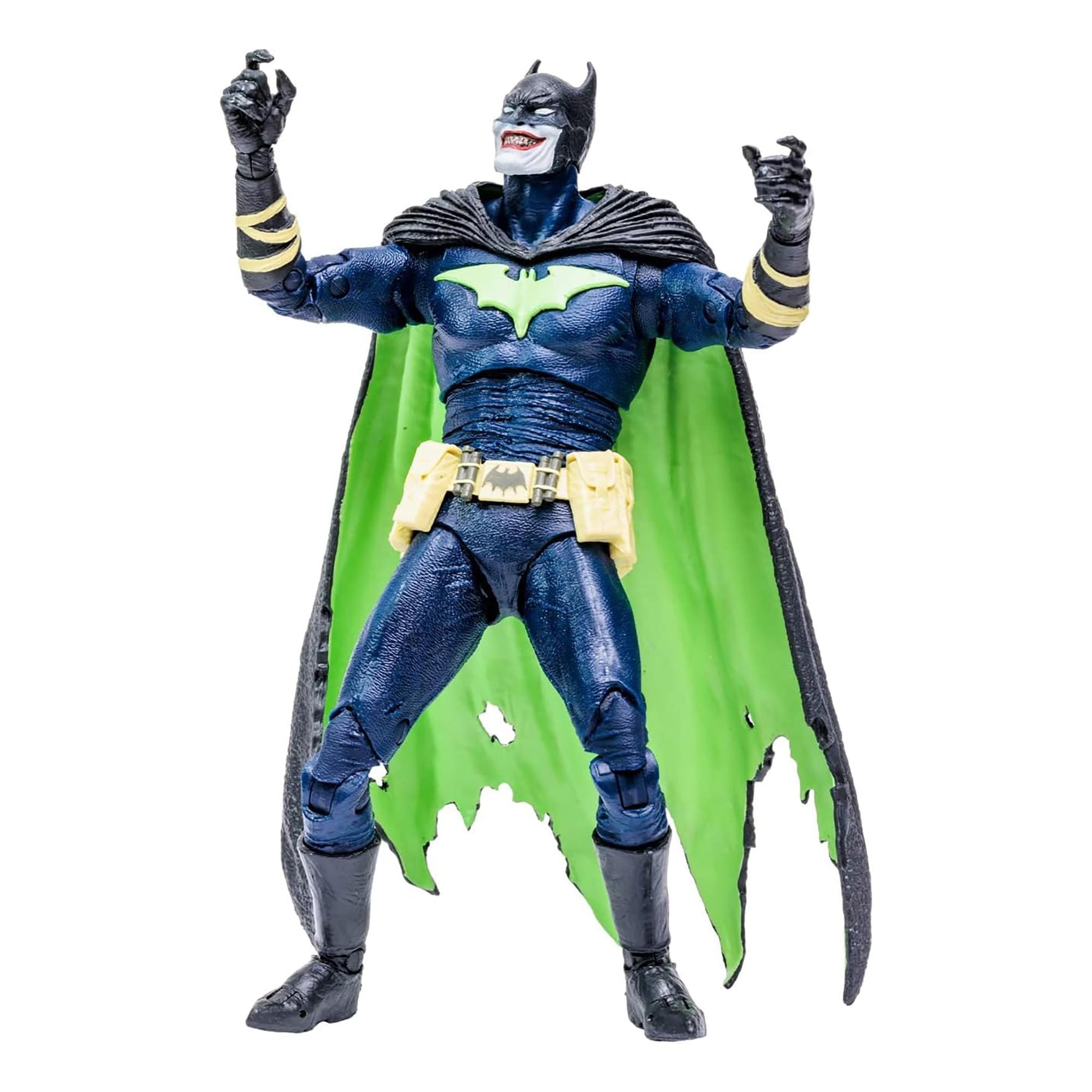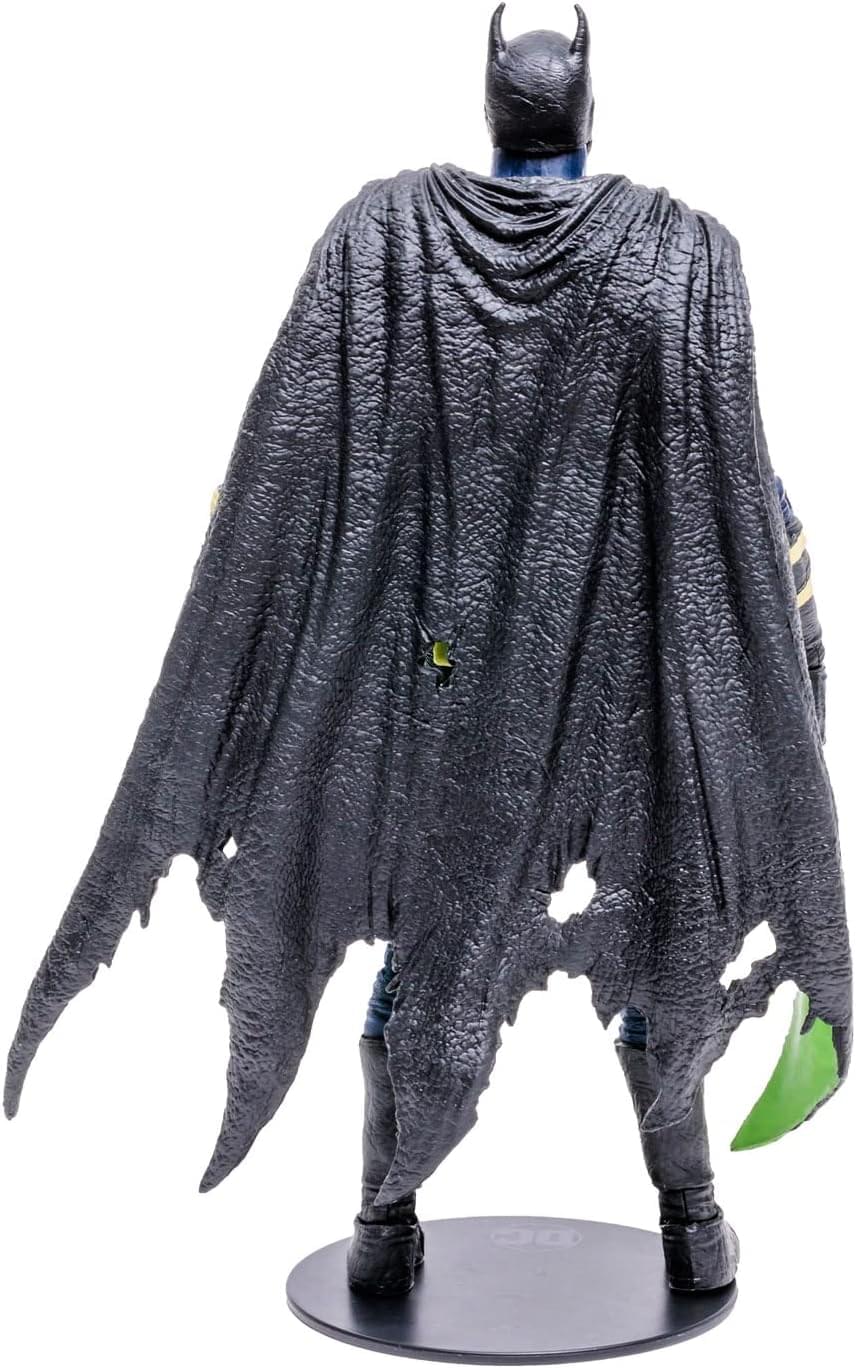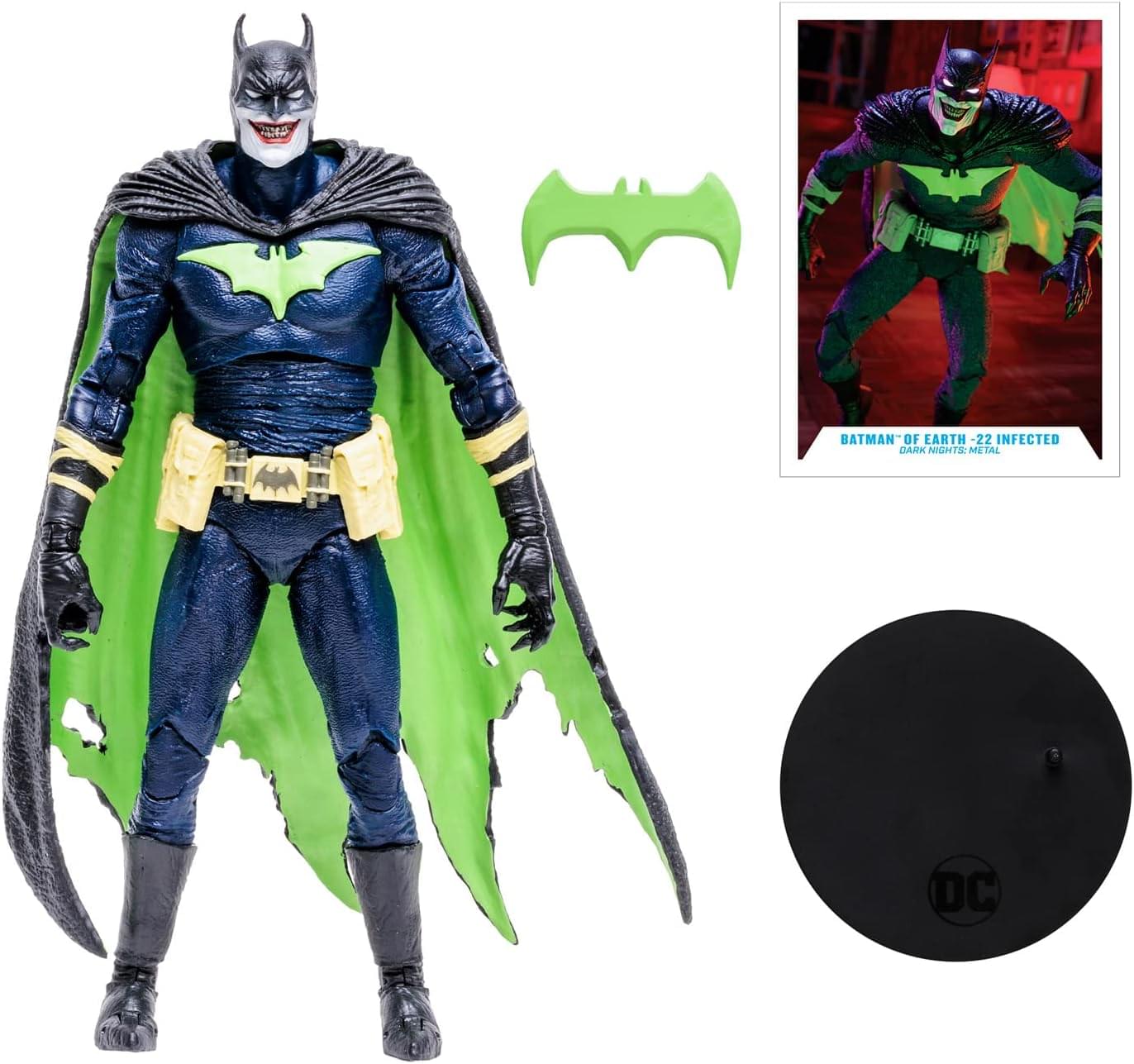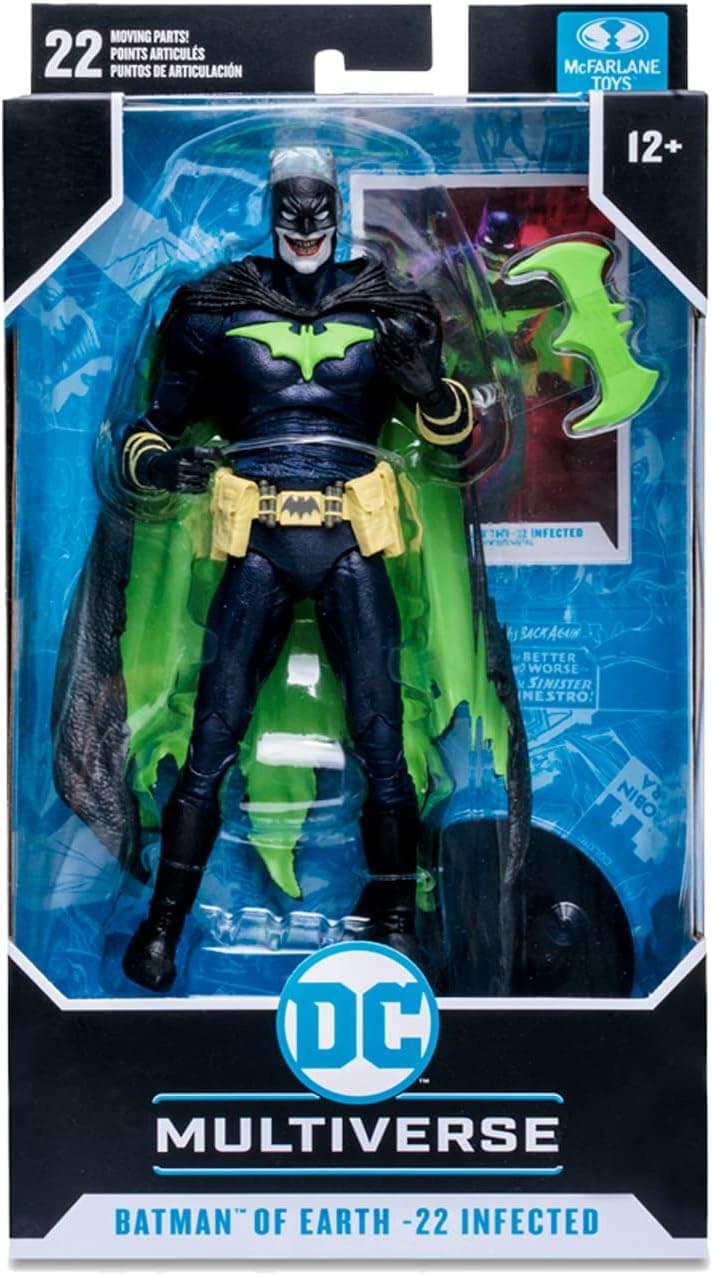 DC Multiverse 7 Inch Action Figure | Batman of Earth 22 Infected
DC MULTIVERSE: Batman based on his look in Dark Nights: Metal!
COLLECTIBLE SIZE: 7 inch scale action figure - the perfect size for your office desk, home bookshelf and so much more!
READY FOR ACTION: Designed with Ultra Articulation with up to 22 moving parts for full range of posing.
THEMED ACCESSORIES: Comes with batarang and a base.
GREAT GIFT IDEA: Add this action figure to your personal collection or gift it to the DC Multiverse fan in your life!
Born from the nightmares of the Dark Multiverse, the Batman of Earth -22 started out much like the Batman we know. However, on Earth -22, he becomes infected when nanotoxins from The Joker's heart are released into Batman's bloodstream, causing the Dark Knight's perfect mind to merge with the warped psyche of the Clown Prince of Crime. He soon transforms into his final form, The Batman Who Laughs, and becomes part of an attempt to plunge the entire Multiverse into ultra-violence, chaos, and utter darkness.