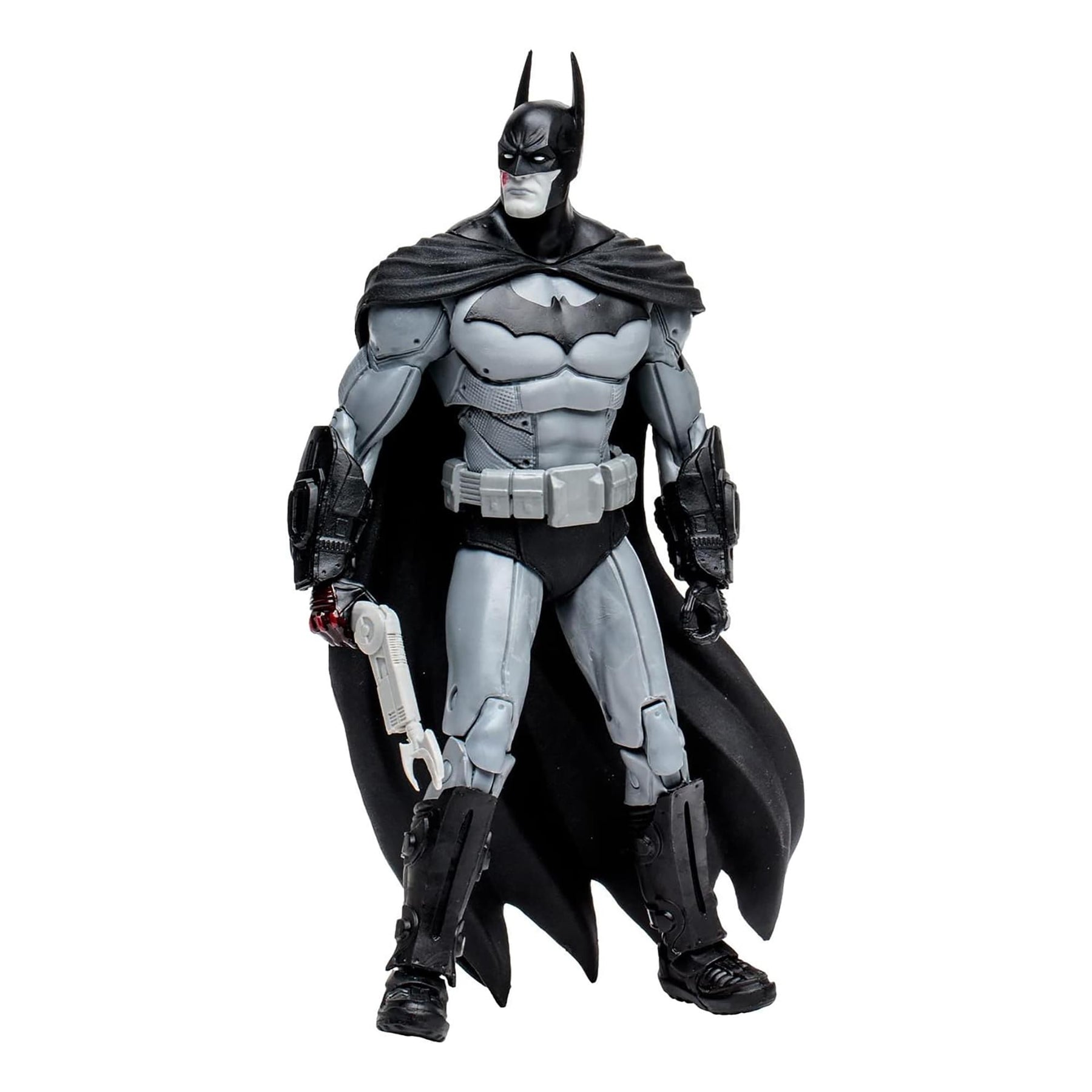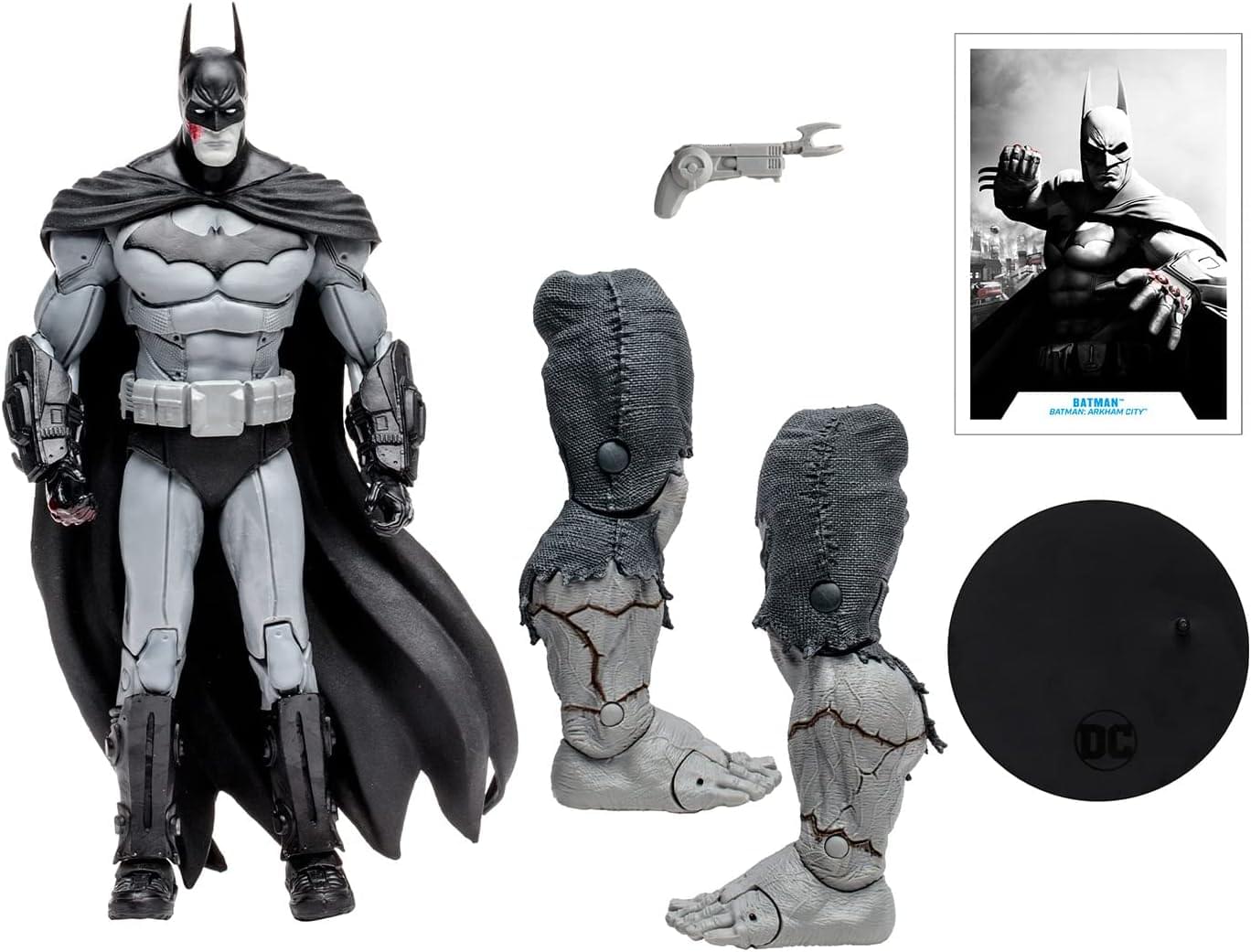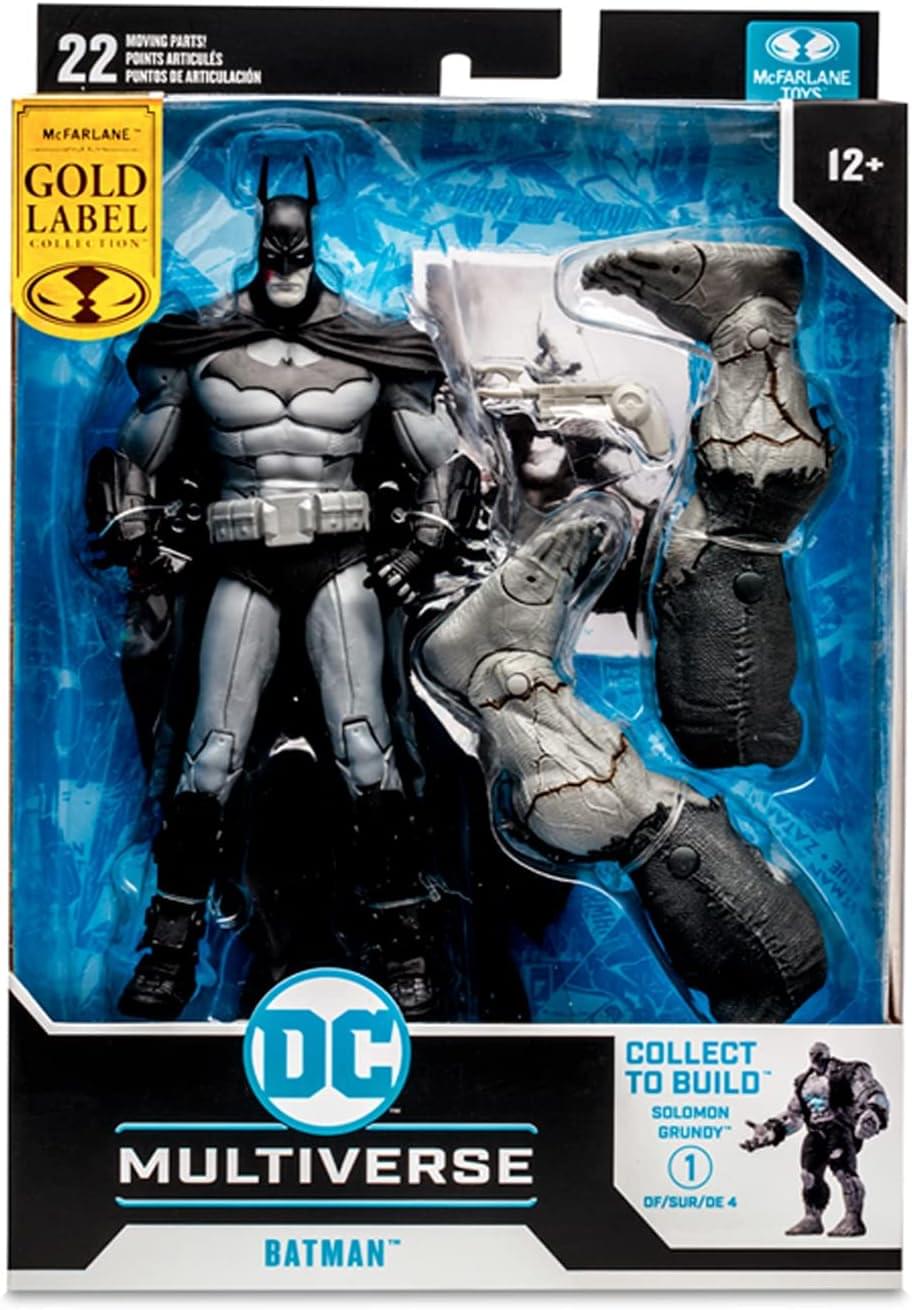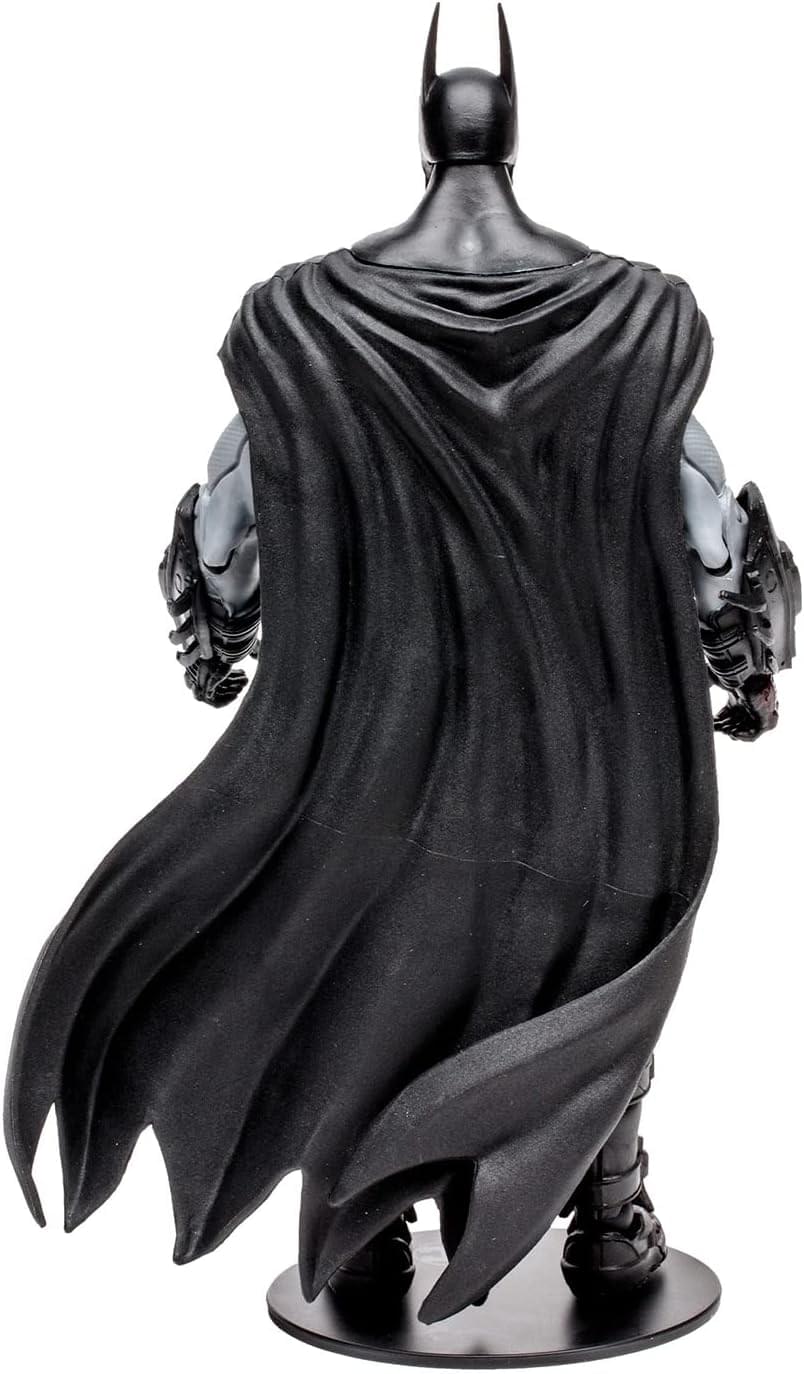 DC Multiverse 7 Inch Action Figure | Arkham City Batman (BW Gold Label)
DC MULTIVERSE: Batman is featured in his Monochromatic theme outfit from the Video Game Batman: Arkham City!
COLLECTIBLE SIZE: 7 inch scale action figure - the perfect size for your office desk, home bookshelf and so much more!
READY FOR ACTION: Designed with Ultra Articulation with up to 22 moving parts for full range of posing.
THEMED ACCESSORIES: Batman comes with a bat claw, Solomon Grundy build-a figure legs and base.
GREAT GIFT IDEA: Add this action figure to your personal collection or gift it to the DC Multiverse fan in your life!
When his parents were gunned down in front of him, young Bruce Wayne resolved to rid Gotham City of the criminal element that took their lives. He trained extensively to achieve mental and physical perfection, in addition to mastering martial arts, detective techniques, and criminal psychology. Dressing as a bat to prey on criminals' fears, Batman fights crime with the aid of specialized gadgets and vehicles, operating out of his secretive Batcave below Wayne Manor.