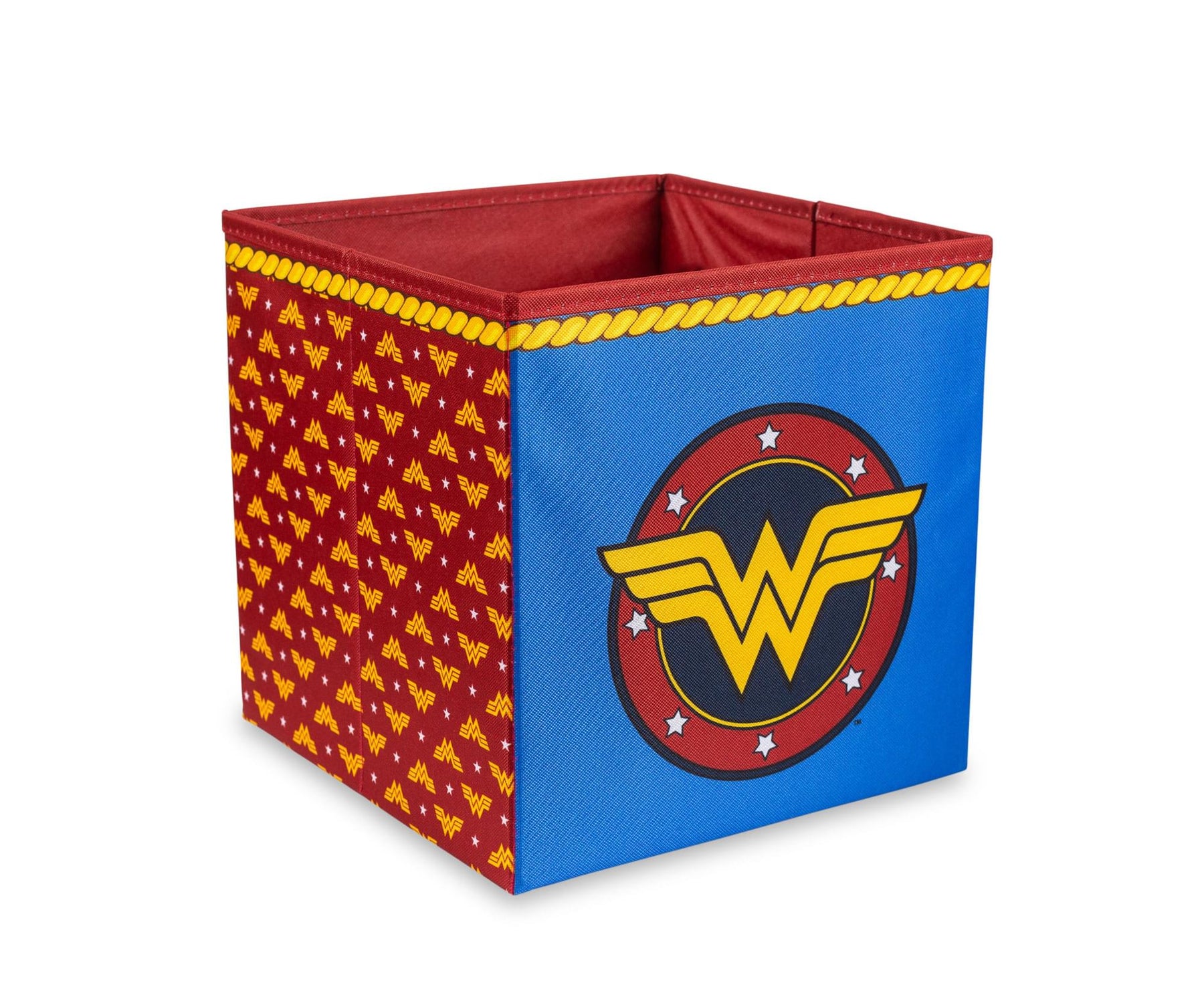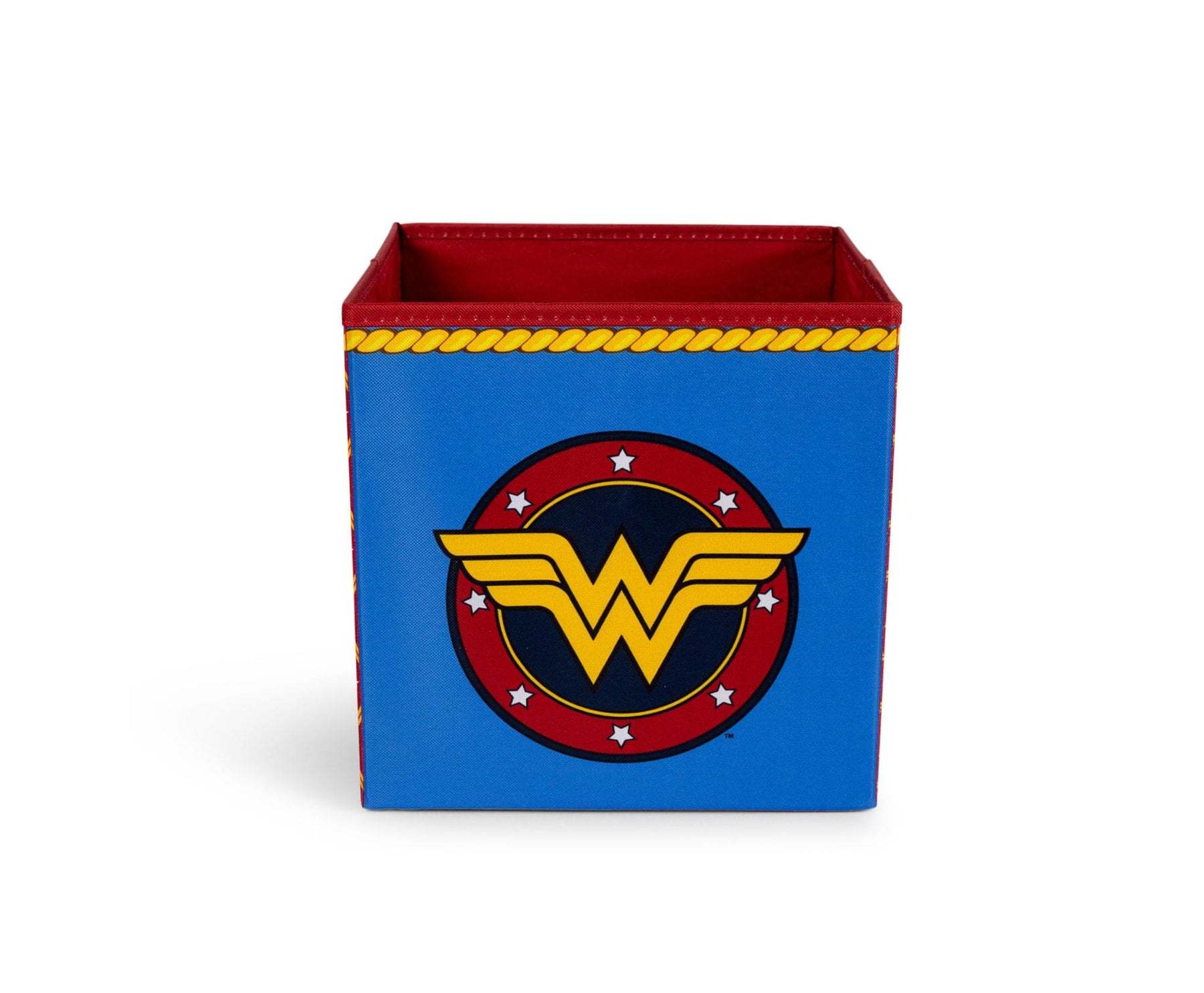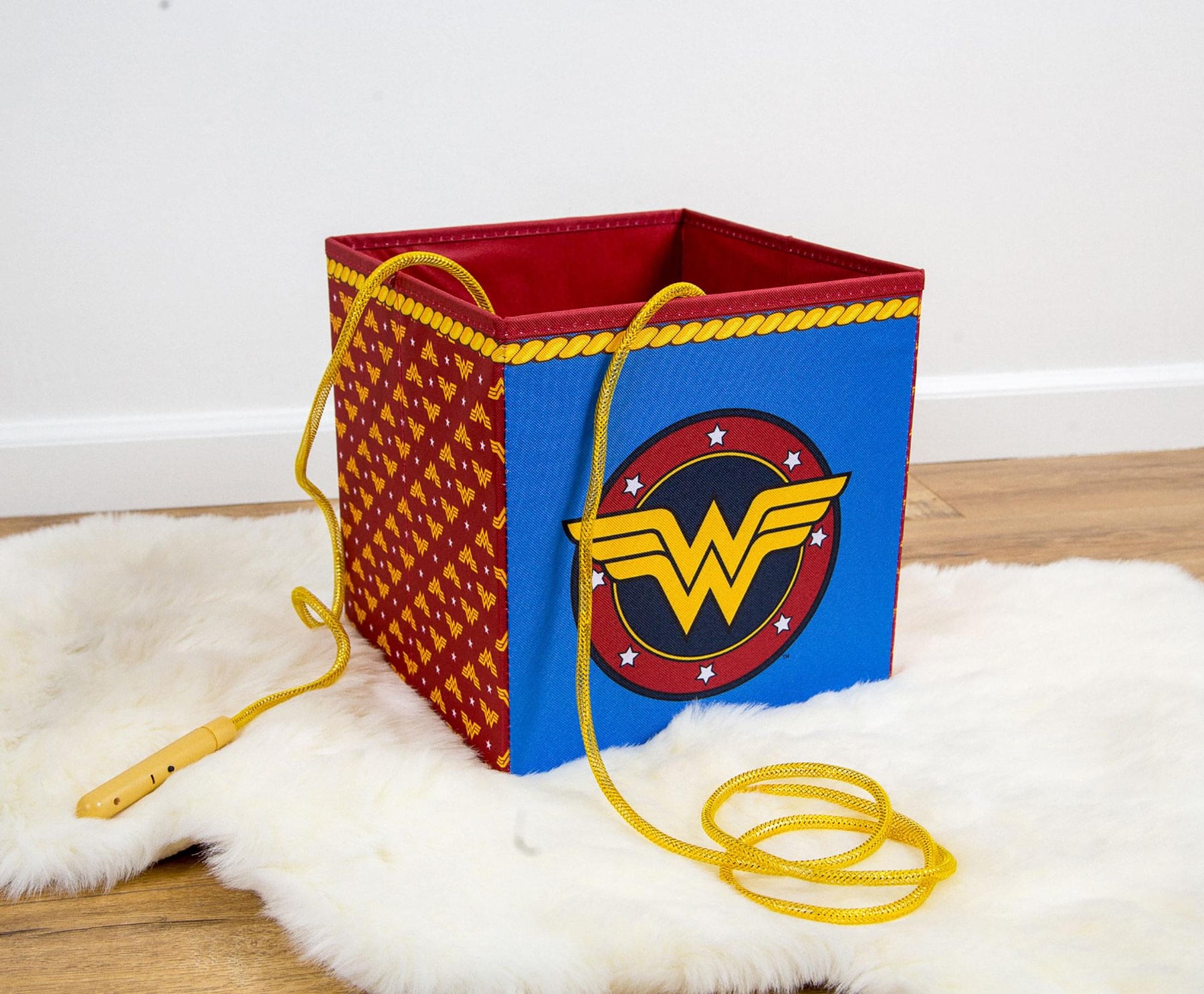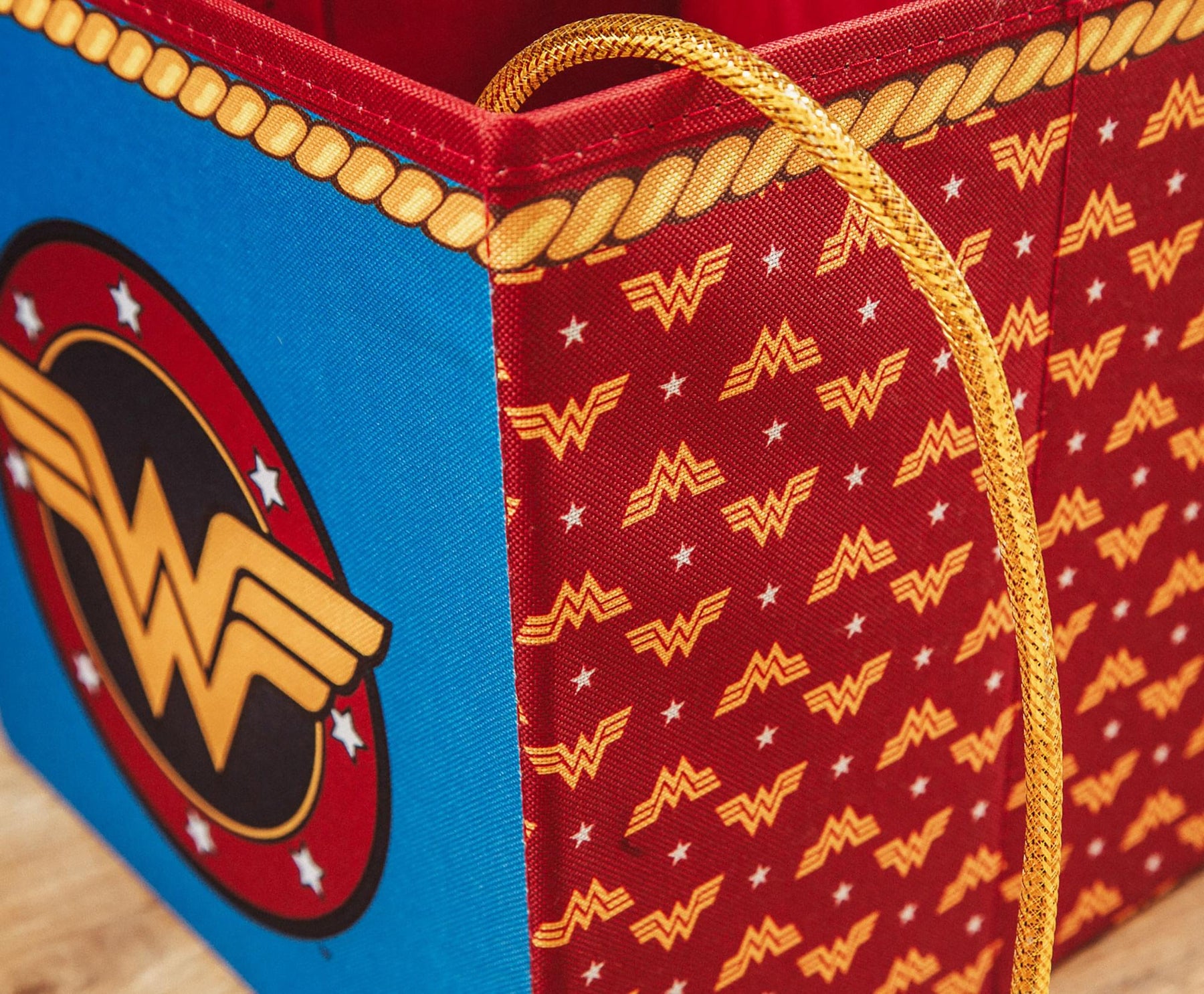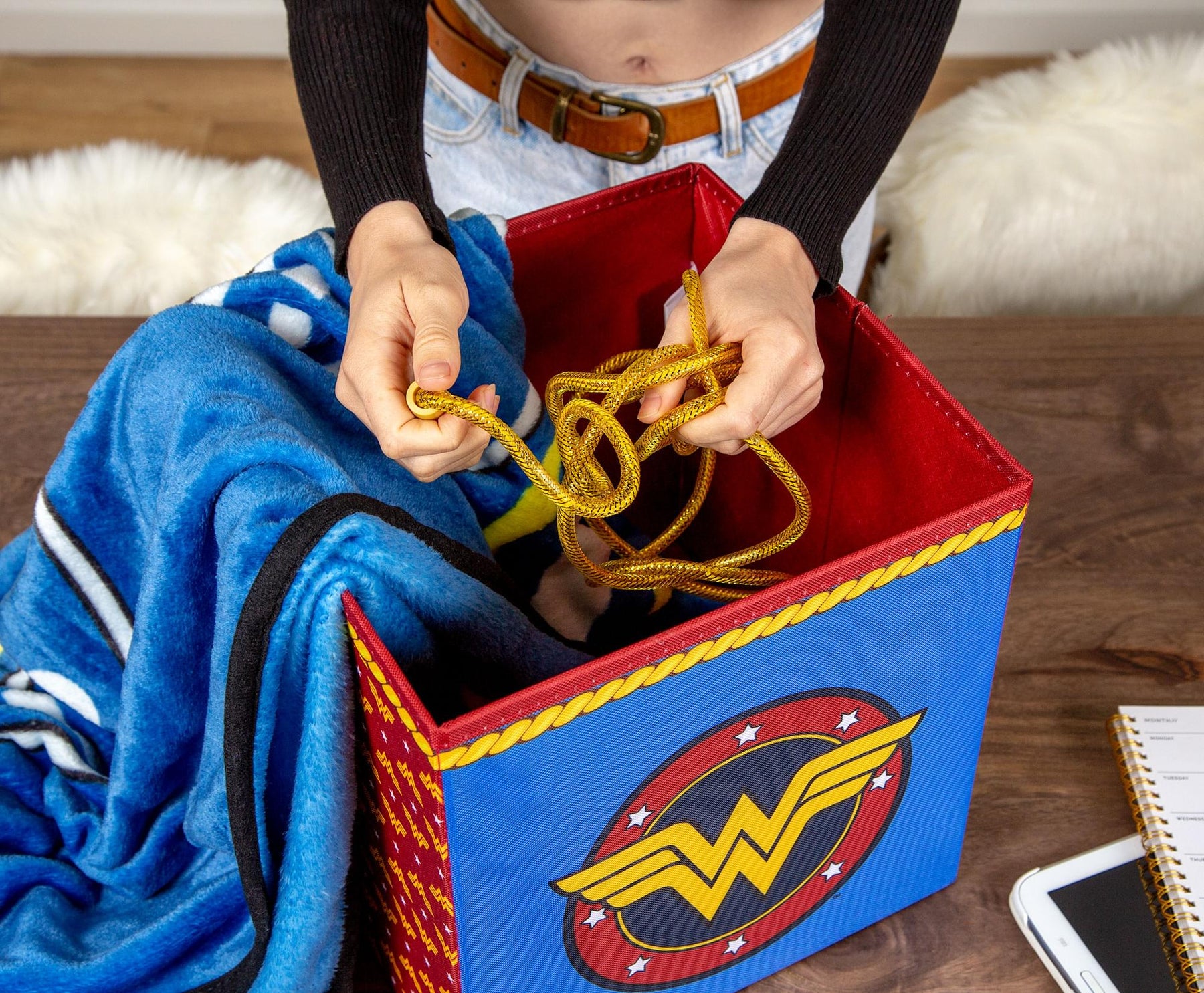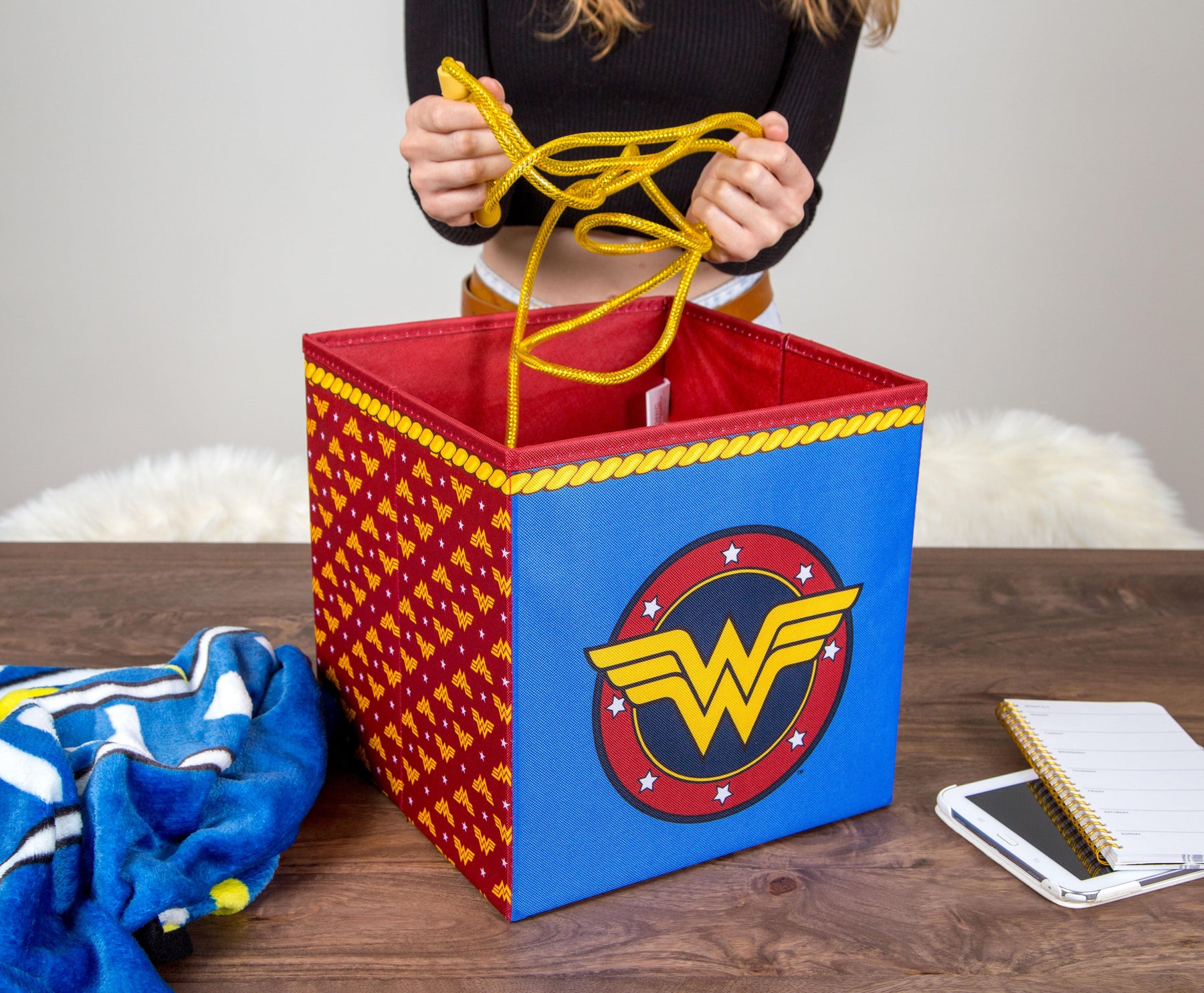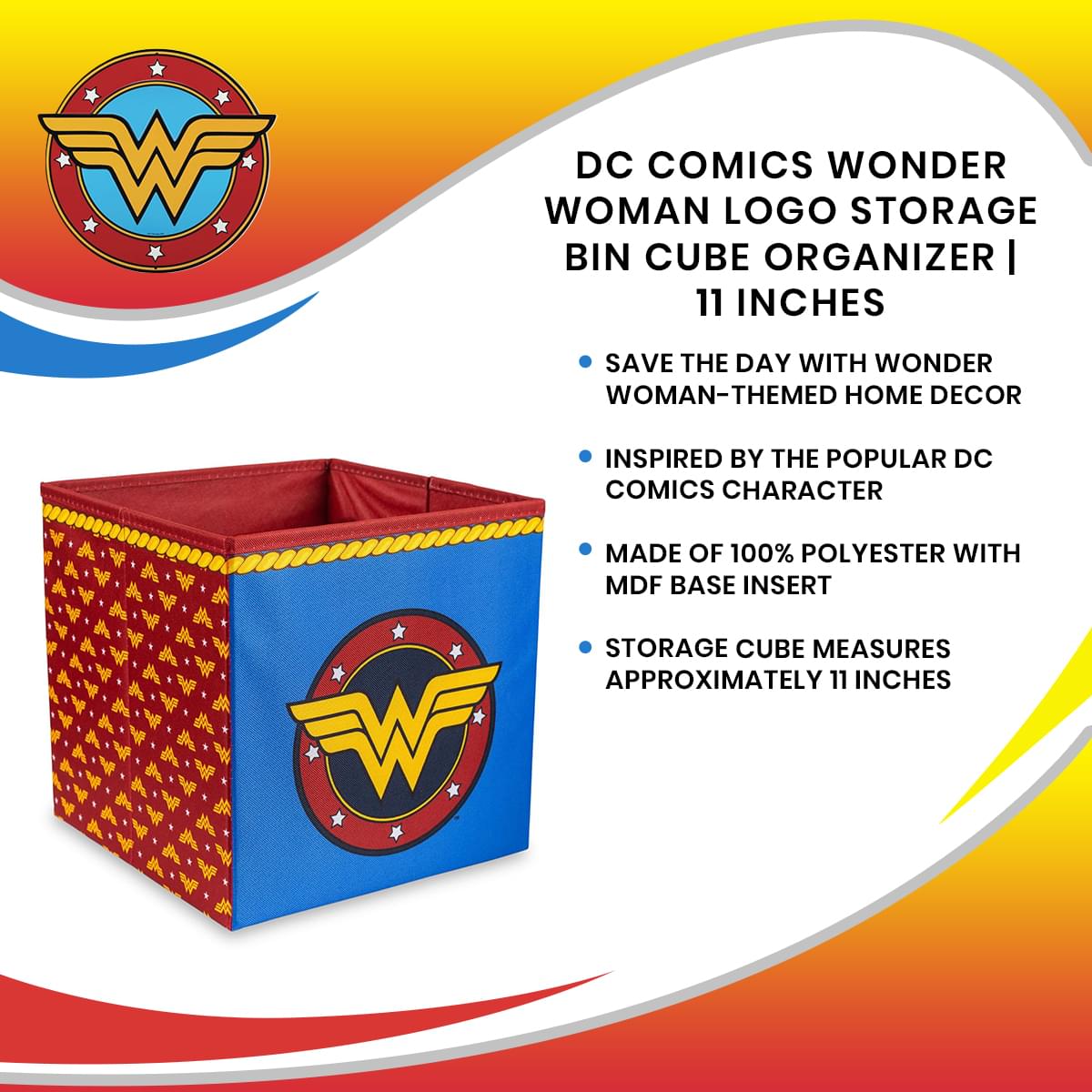 DC Comics Wonder Woman Logo Storage Bin Cube Organizer | 11 Inches
Super Storage: It's your turn to save the day with this Wonder Woman Storage Bin inspired by the popular Amazon warrior princess. The colorful design features Wonder Woman's classic logo from DC Comics.
Quality Worthy of a Hero: Lasso up all your clutter with ease using this fun and functional storage bin. Made of 100% polyester fabric, this storage box organizer has an MDF base insert for stability.
Minimalist Space Saver: Collapsible storage box conveniently folds up when not in use, allowing it to be safely tucked away for easy organization. This roomy storage cube measures approximately 11 inches.
Heroic Design For Fans: Place this handy storage bin anywhere that needs saving from unruly messes, like your room on Themyscira. Great for kids' bedrooms, dorms, and office spaces of classic Wonder Woman fans.
Bold Room Essentials: Straight from the pages of DC Comics comes this officially licensed Wonder Woman Logo Storage Bin. Cleaning your room has never been easier with the Amazon warrior helping out.
HEROIC ROOM ESSENTIALS FOR WONDER WOMAN FANS
Holy Hera! This fabulous Wonder Woman Storage Bin could keep even the messiest of Amazonians clutter-free. The perfect gift for both young and adult fans of Diana Prince, this fabric cube organizer features the classic Wonder Woman emblem in bold red, yellow, and blues.
DC COMICS HOME DECOR COLLECTION
Measuring approximately 11 inches in all directions, this storage bin will hold comic books, toys, out-of-season clothing, games, and even your golden lasso. The only thing you shouldn't store in here? The Invisible Jet. It never causes clutter, but you can also never find it when you need it.
Protect your space from everyday messes with this officially licensed Wonder Woman Logo Storage Bin inspired by DC Comics..
Read All About It on Our Blog
Trending Geek