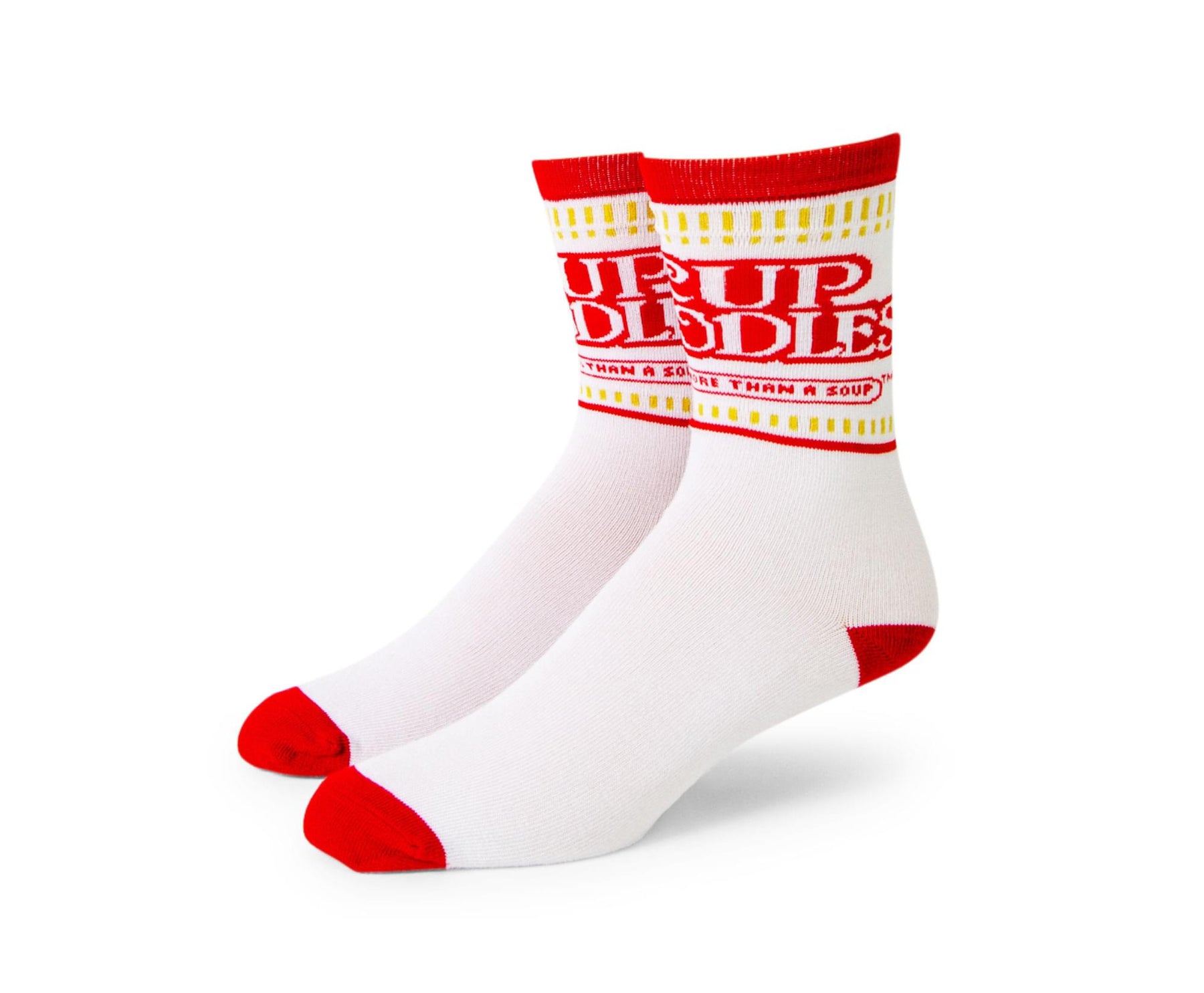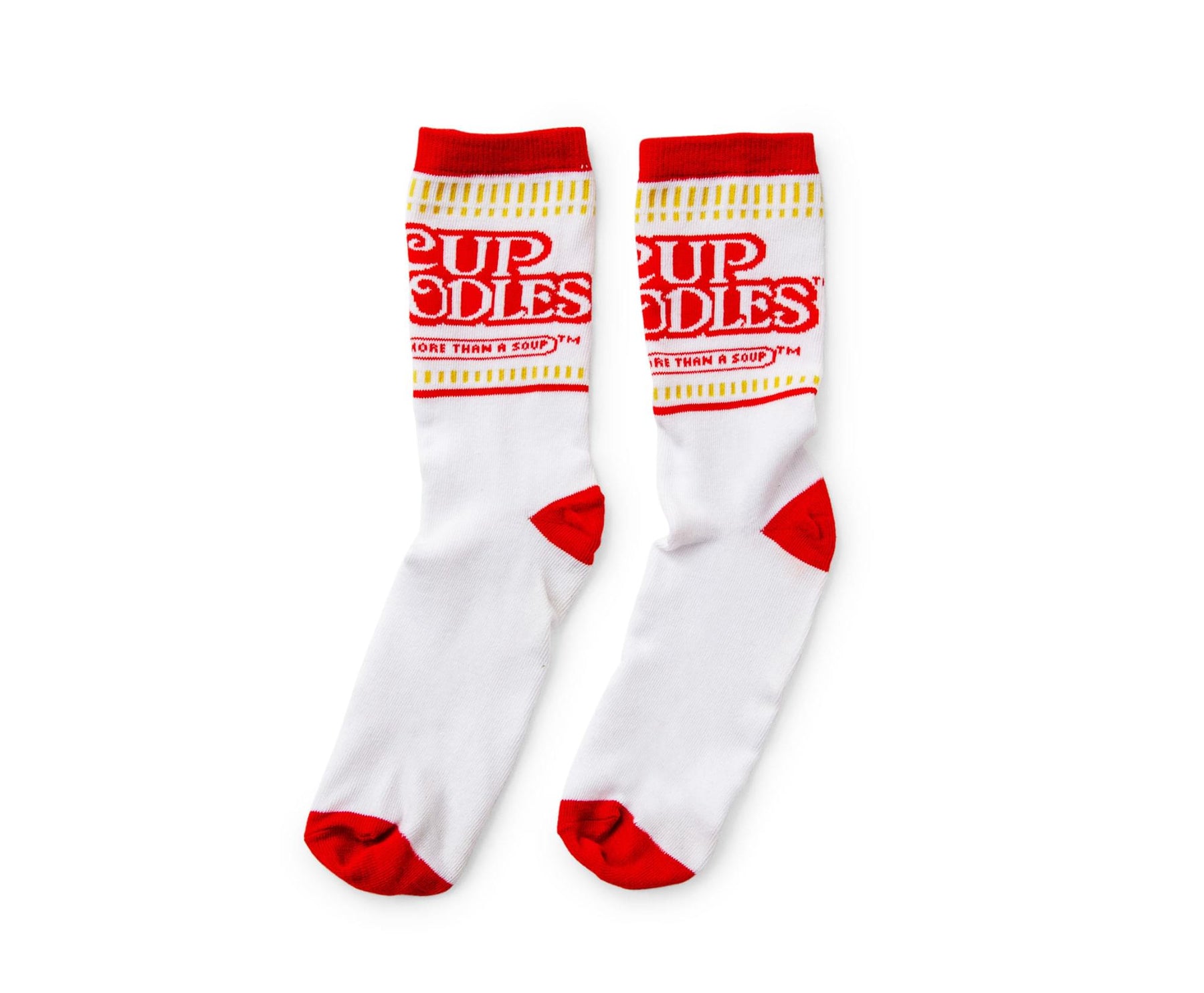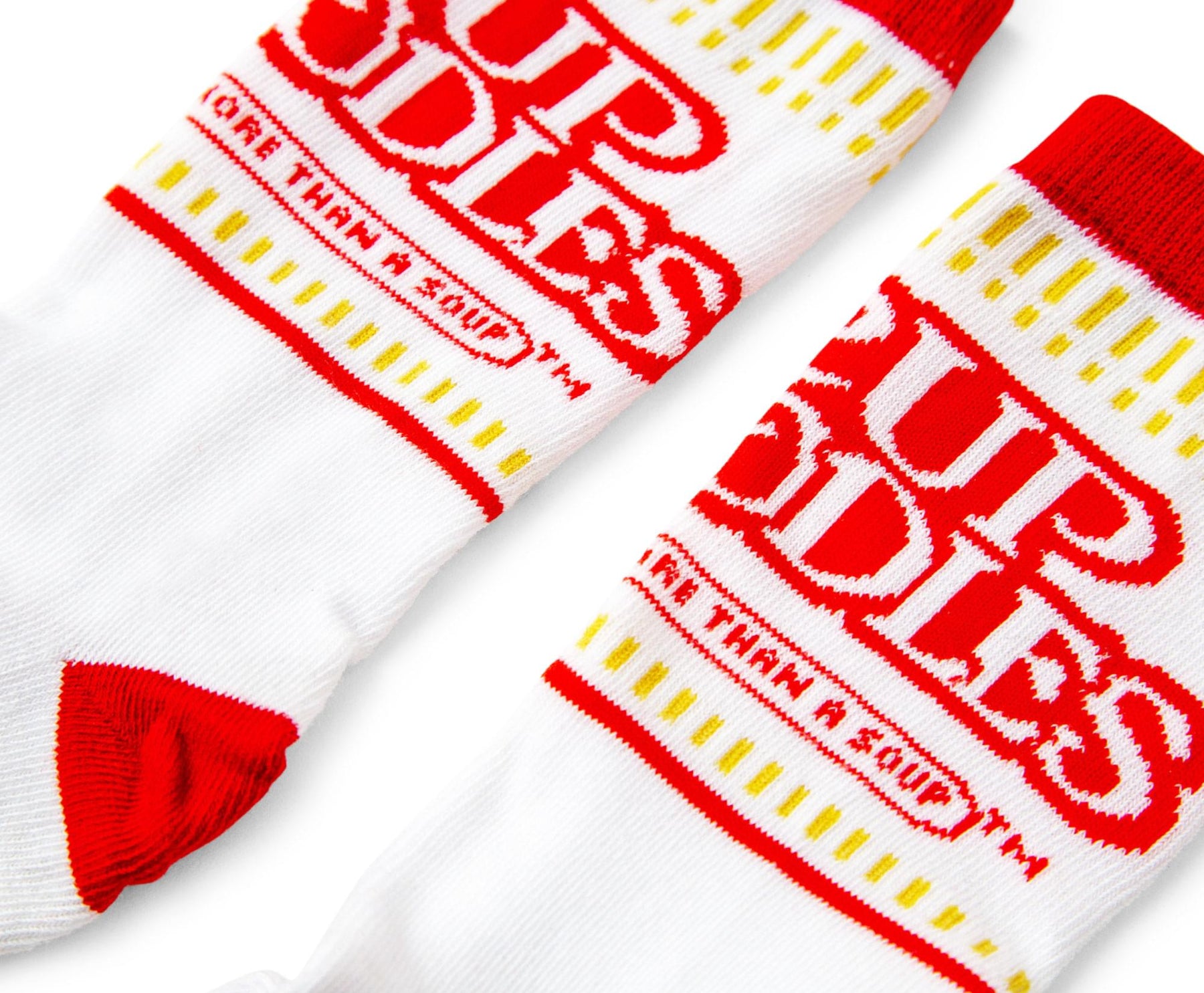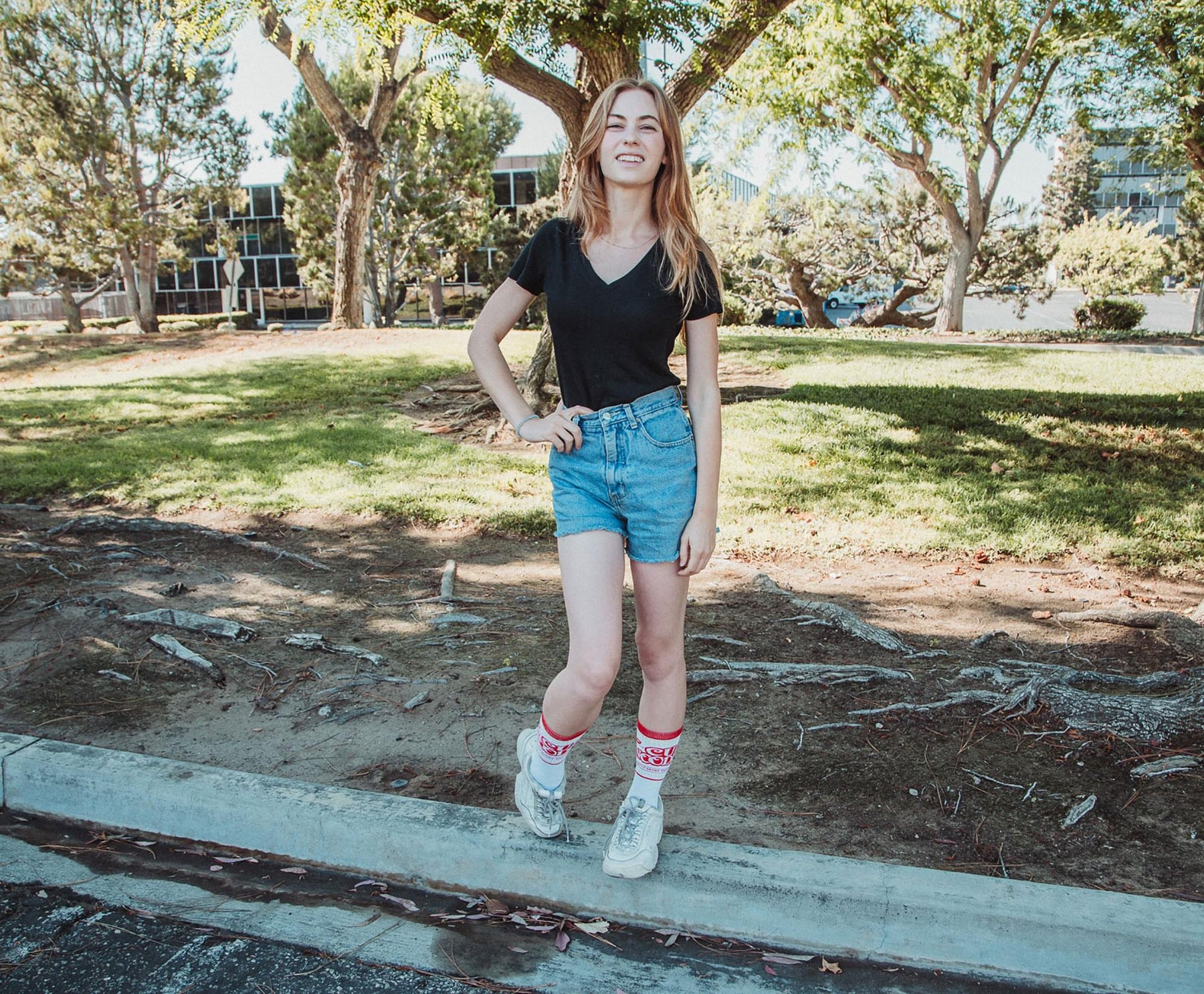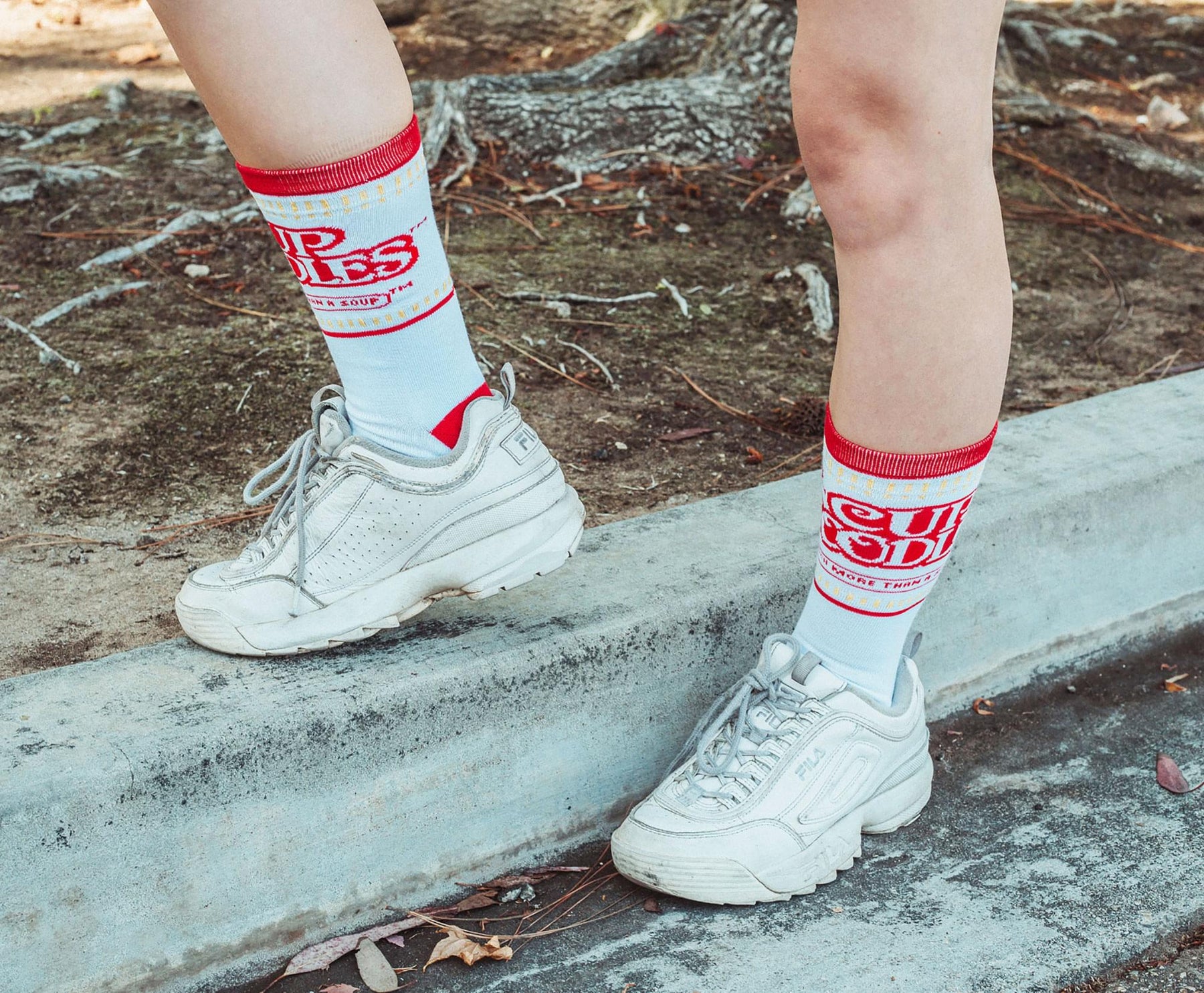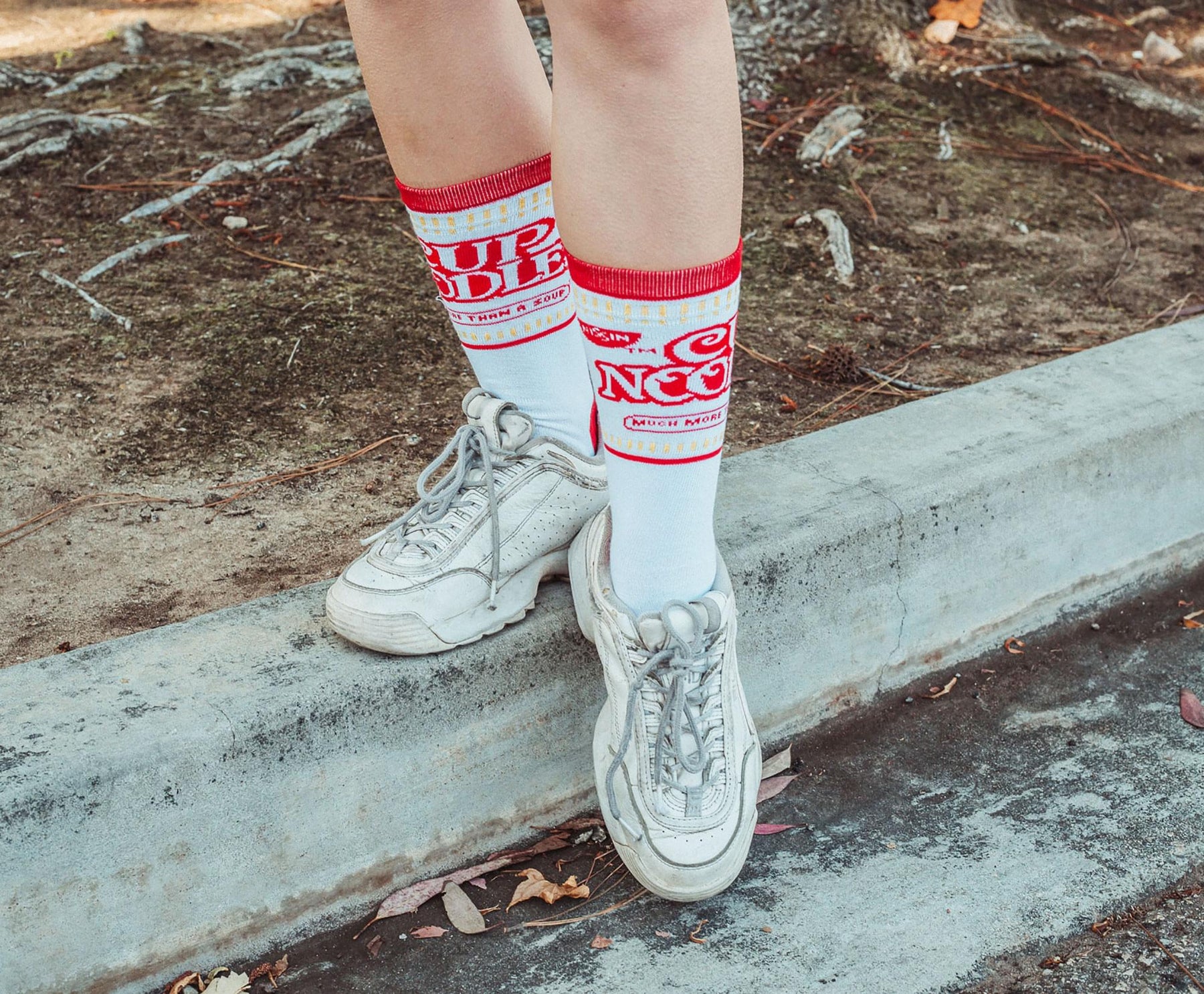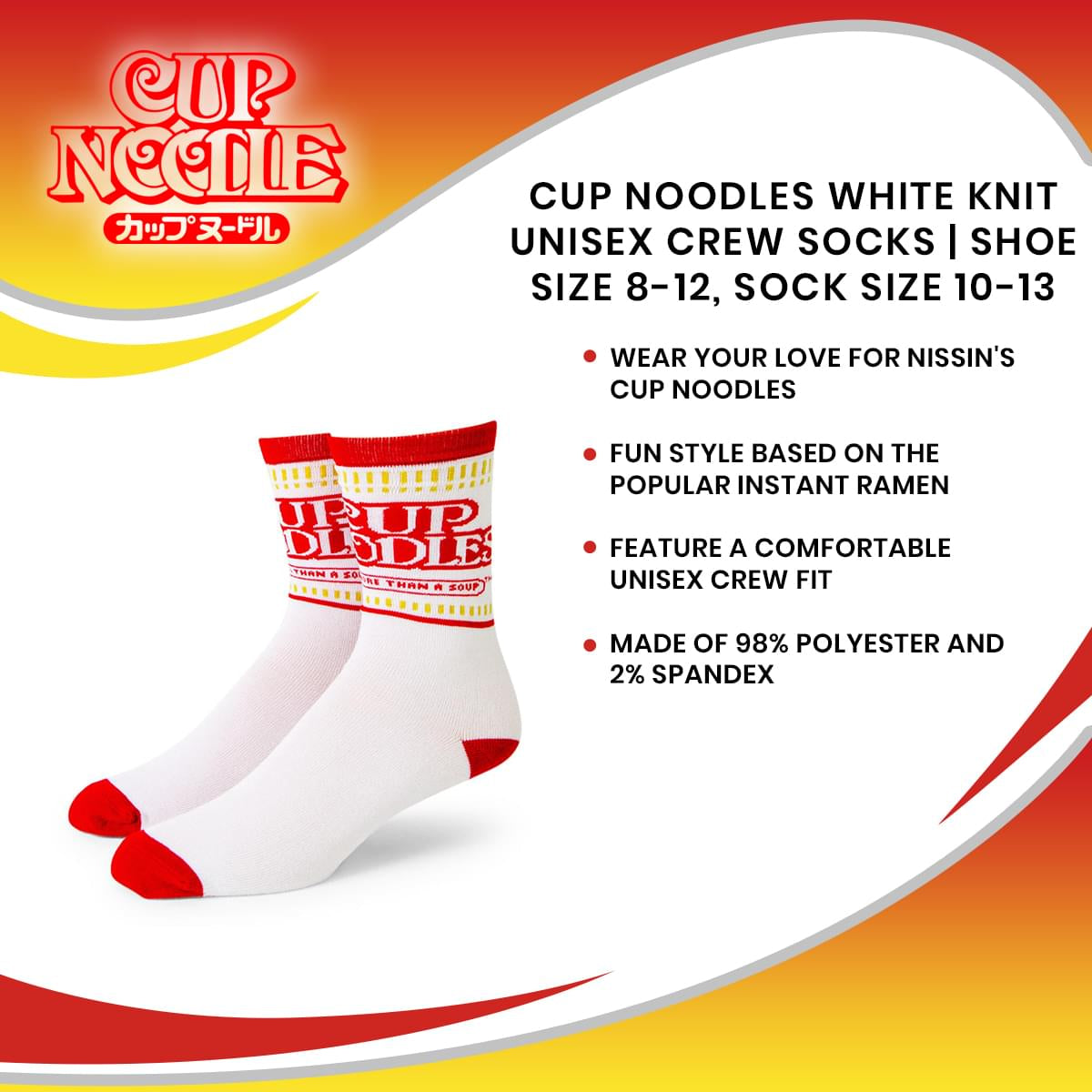 Cup Noodles White Knit Unisex Crew Socks | Shoe Size 8-12, Sock Size 10-13
More Than A Soup: There's something for every taste and style. Wear your love for Nissin Cup Noodles with these unisex athletic crew socks. Based on the original instant ramen in a cup, they make a tasteful addition to any wardrobe.
Foodie Design: Nissin noodles are for everyone! This fun pair of white knit crew socks feature the iconic Cup Noodles logo in red. The socks are adorned with the brand's signature instant ramen packaging.
Comfy Fit & Moisture Wicking: These athletic crew socks are made with a form-fitting design. Comfortable all-day wear, these Cup Noodles novelty socks keep your feet feeling cozy with moisture-control performance.
Premium Quality: Made with 98% polyester and 2% spandex, these athletic crew socks are constructed from a breathable and stretchy material. Soft and stylish, these fun novelty socks provide maximum comfort.
Fun Gift Pack: Your favorite instant ramen just got even better with these officially licensed Cup Noodles crew socks. Both fun and fashionable, these unisex socks make a satisfying gift for any Nissin foodie.
NISSIN NOODLES FOR EVERYONE

Show that you have great taste with these exclusive Nissin Cup Noodles crew socks. More than a soup, Nissin can make sure you step into the day in style with trendsetting apparel.
Make your footwear the focal point of your fashion with these unisex white knit crew socks. The foodie design is based on the iconic Cup Noodles instant ramen logo.
ICONIC STYLES FOR YOUR CLOSET
A staple among microwave meals, Nissin's popular instant ramen brand can warm your belly and heat up your fashion.
Give your footwear a tasteful upgrade with must-have apparel. These fun novelty socks are casual wear that will dress up any foodie's look. The breathable, form-fitting material is enhanced with moisture-control performance to ensure comfort.
The original instant ramen in a cup keeps getting better and better. Give your wardrobe some extra flavor with these officially licensed Nissin Cup Noodles White Knit Crew Socks.