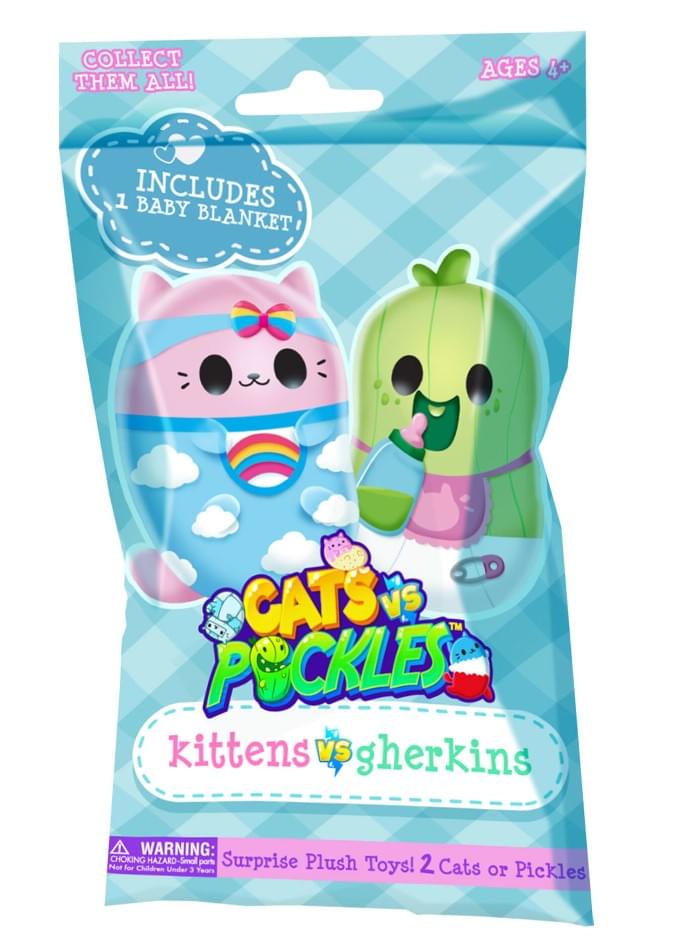 Cats vs Pickles Kittens vs Gherhkins 3 Inch Plush Mystery Bag | One Random
PICK YOUR SIDE: Baby-sized versions of your favorite Cats vs Pickles bean character designs!
COLLECTIBLE SIZE: Each plush measures 3 inches tall - the perfect size to cuddle and collect!
WHAT'S INSIDE? Each Kittens vs Gherkins Mystery Bag comes with either one (1) baby kitten or pickle character and one (1) crinkle fidget blanket. Selection is random.
Welcome to the world of Cats vs Pickles where lovable but misunderstood pickles are in hopeless pursuit of colorful cats. Pickles love all the cats! Musical cats, food cats, cool cats, dressed-up cats, cats with glasses, cats with class, and cats for school. Cats vs Pickles are silly and soft and so fun to collect! Which are you? Team Cat or Team Pickle?