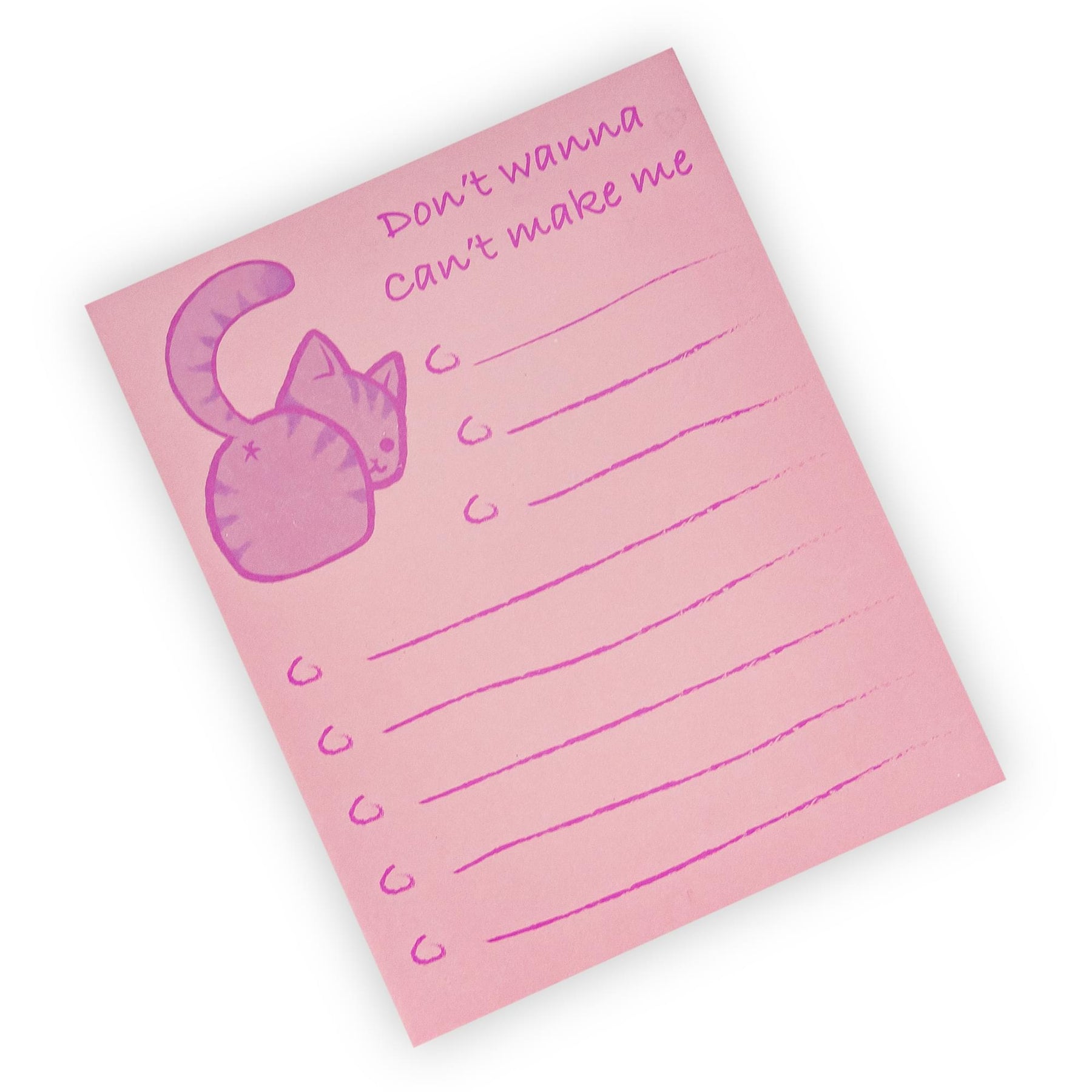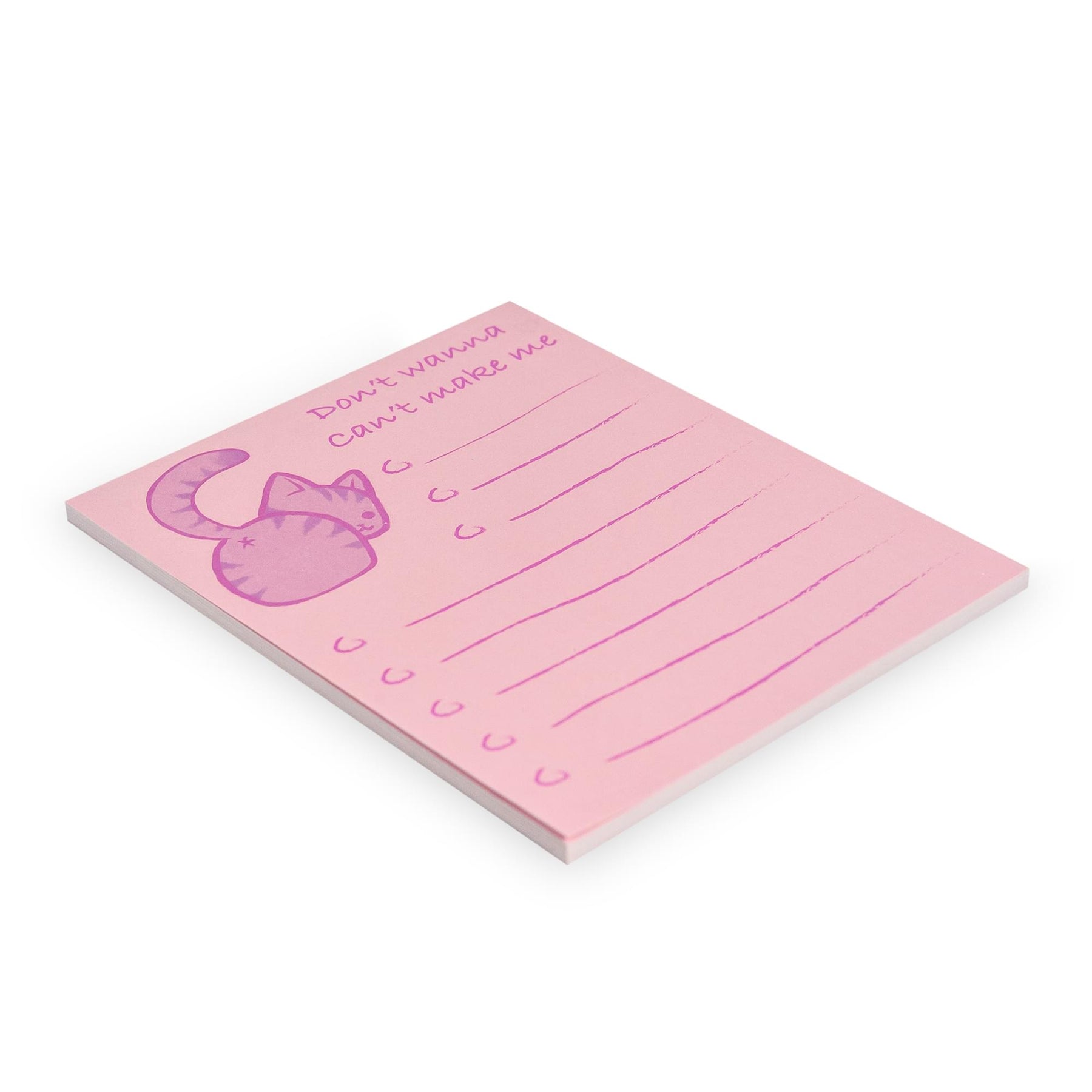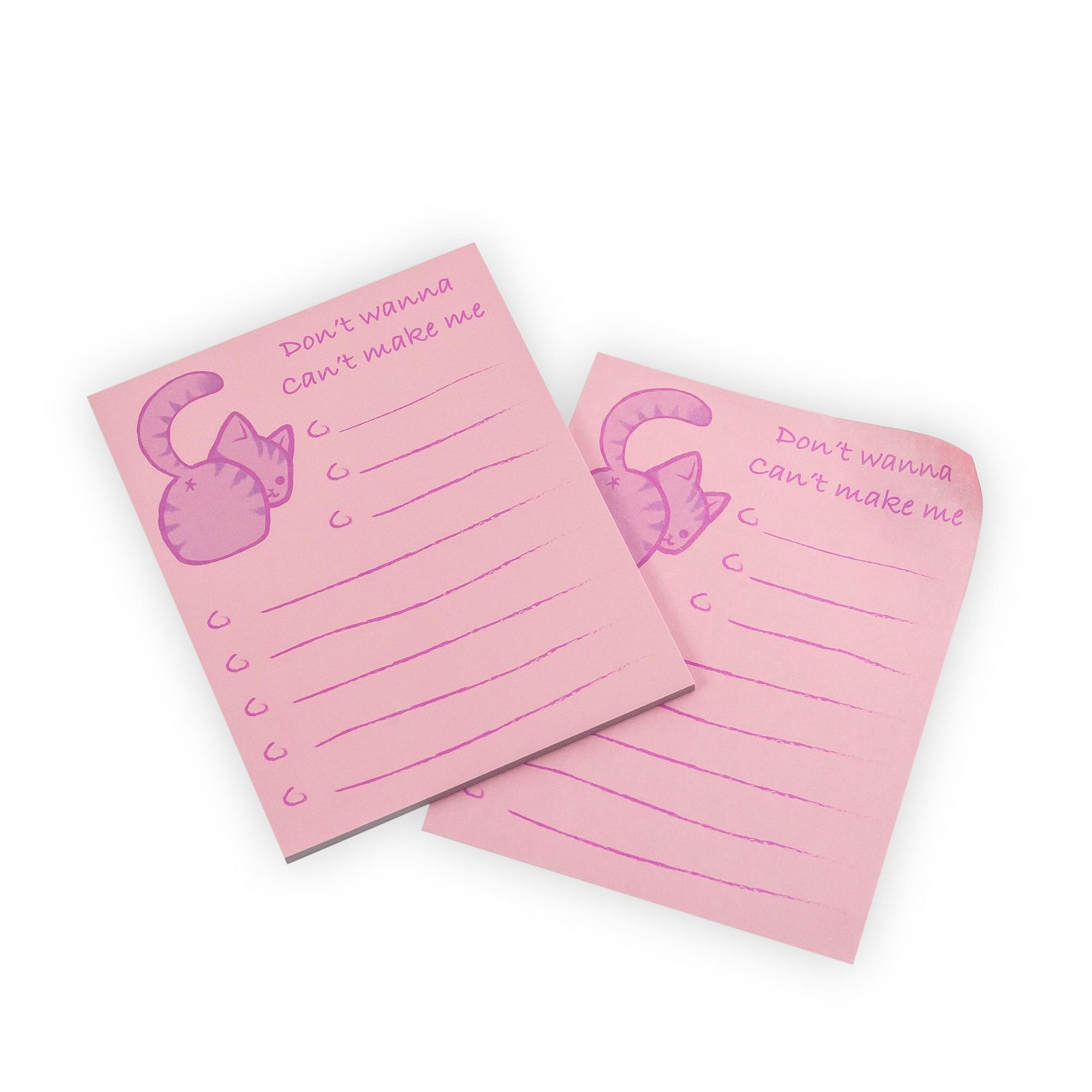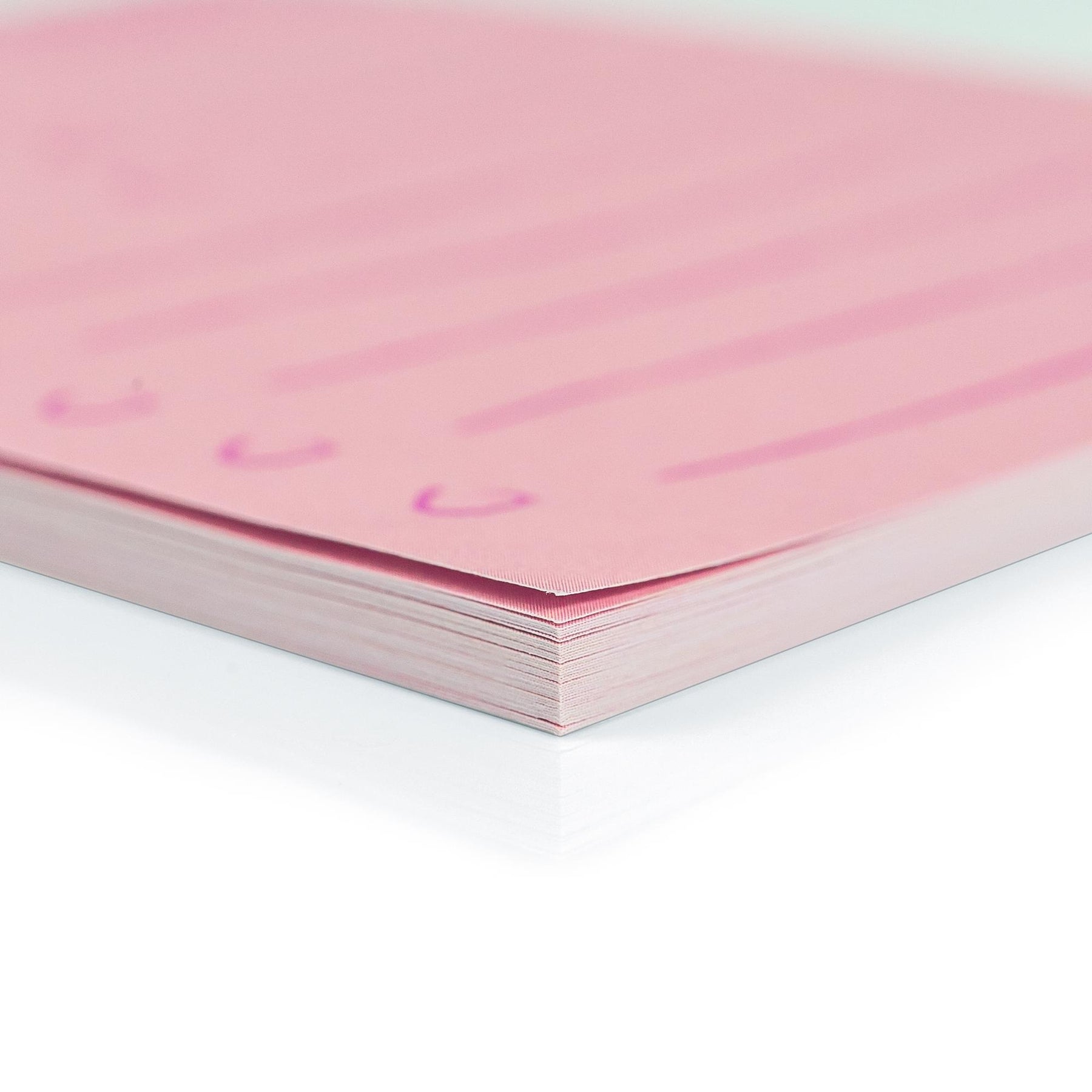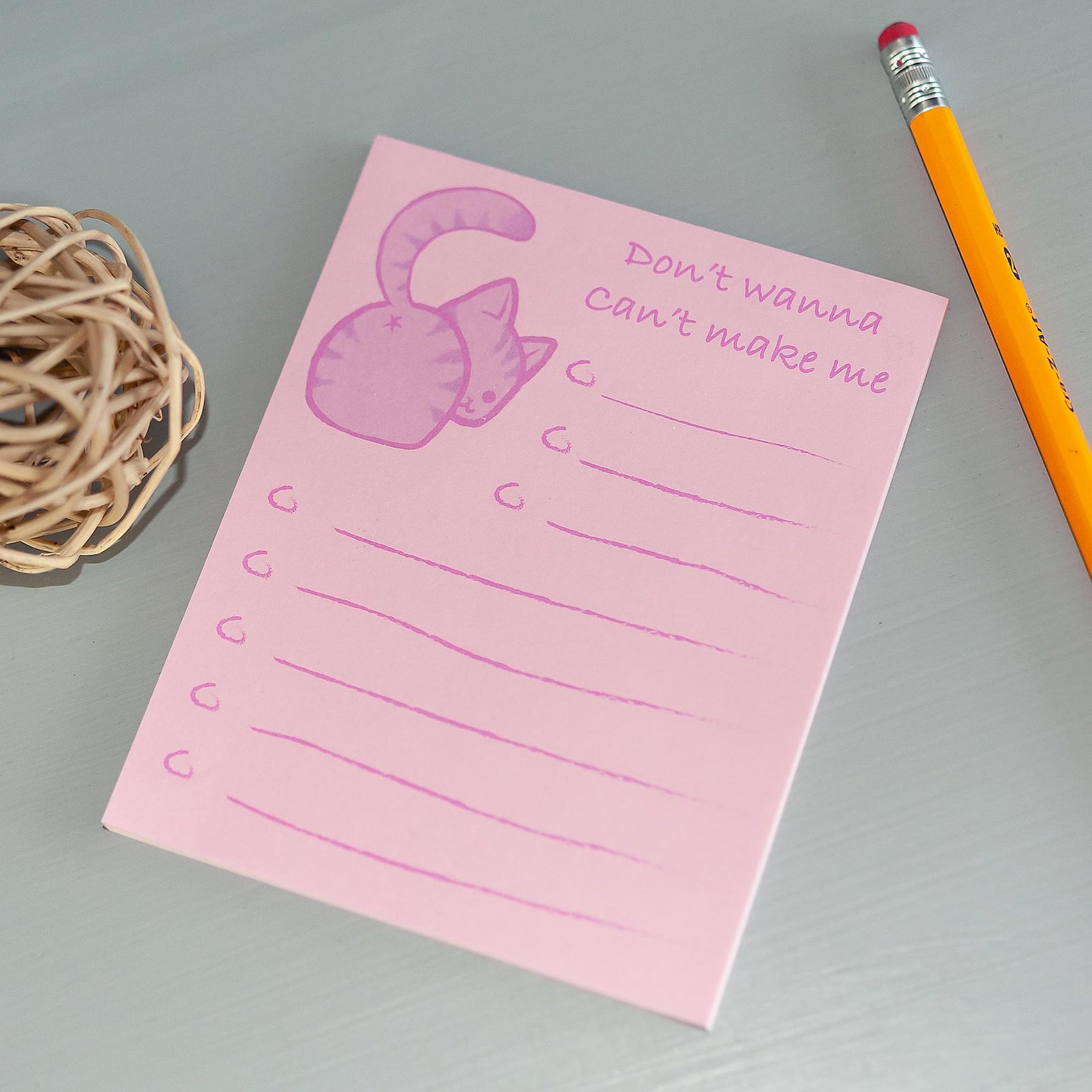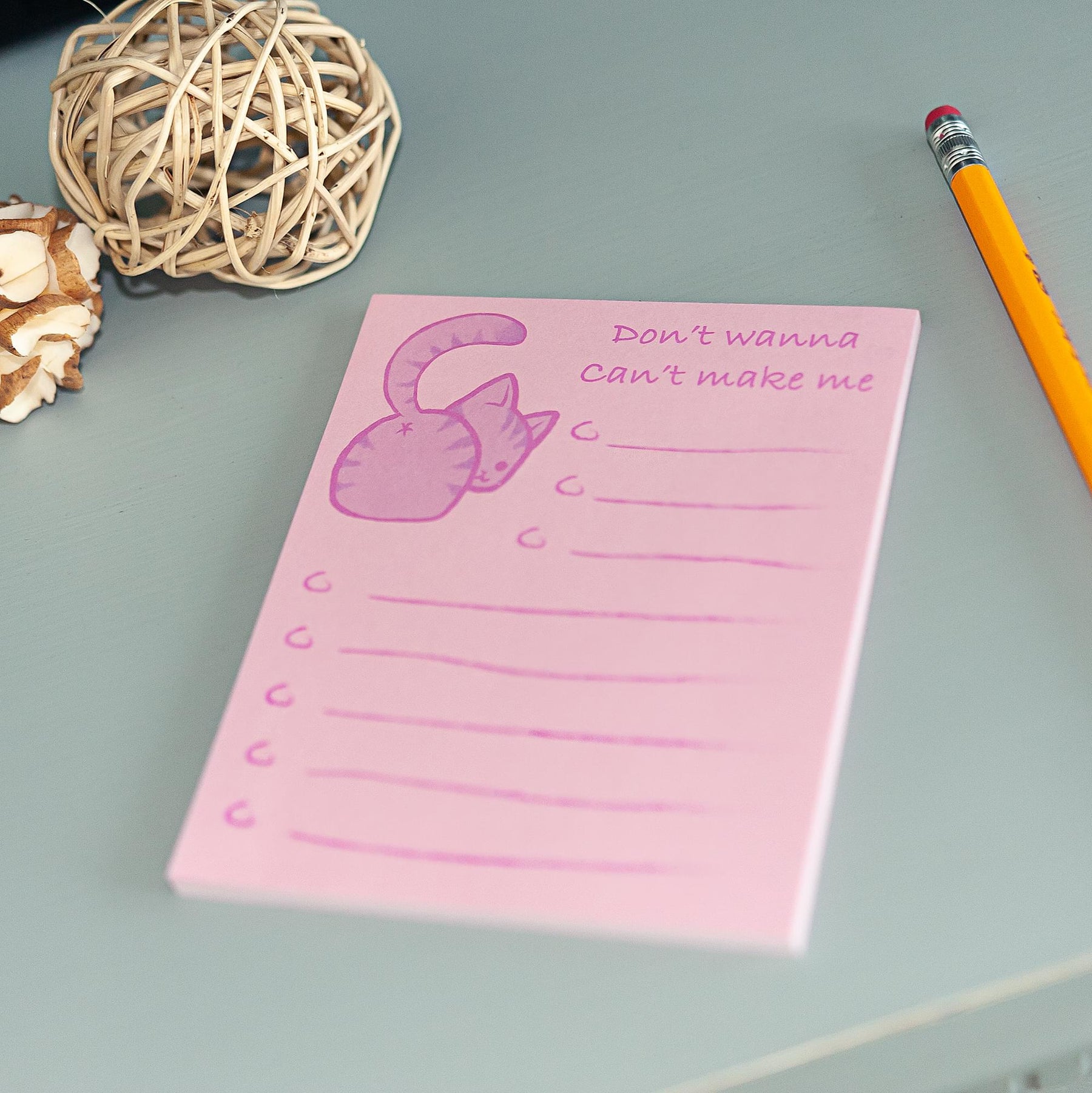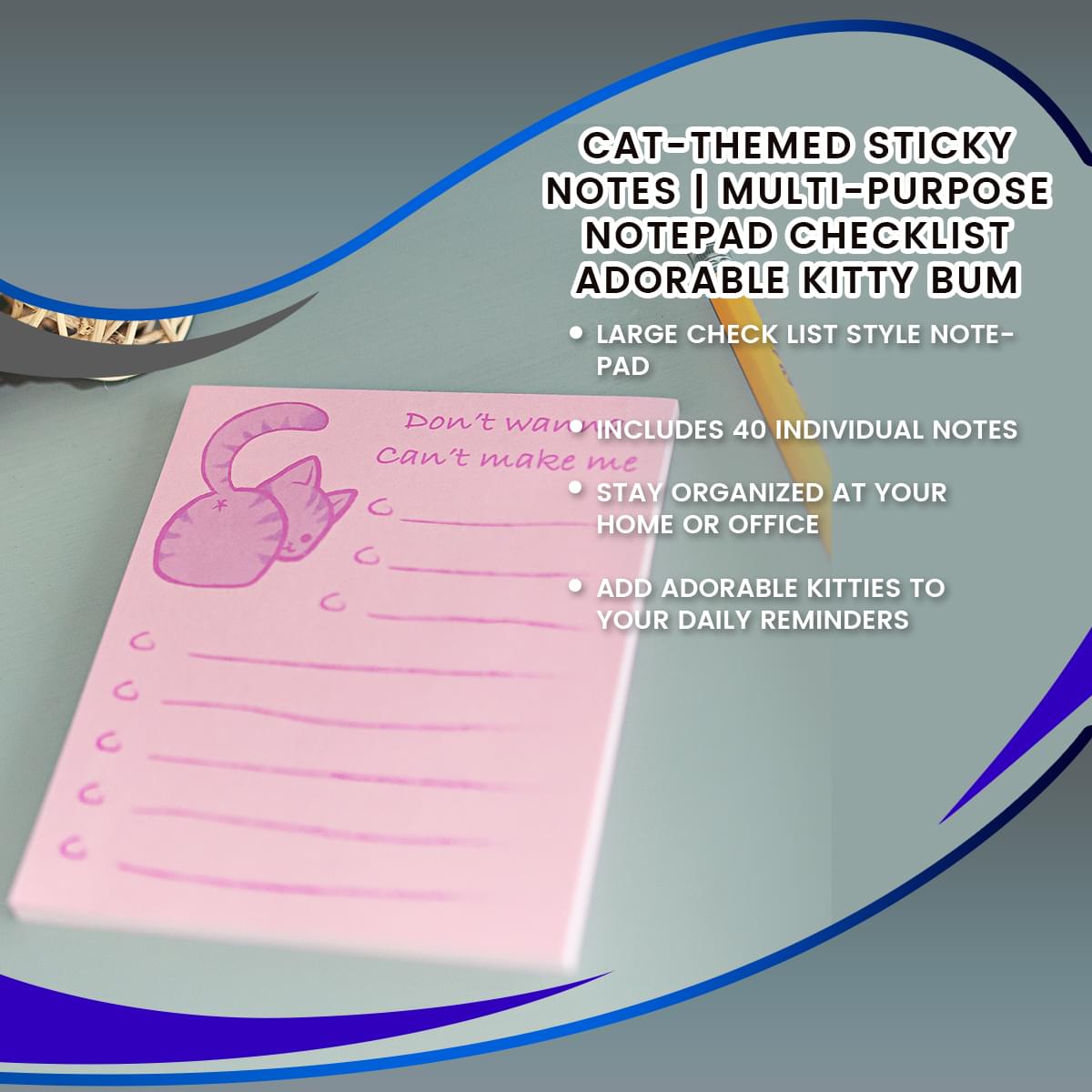 Cat-Themed Sticky Notes | Multi-Purpose Notepad Checklist | Adorable Kitty Bum
A CUTE KITTY SURPRISE: Say hello to your new cat-themed notepad! This checklist style pad features an adorable kitty who shakes it's bum in a sassy manner with the text, "Don't Wanna, Can't Make Me."
GET ORGANIZED: With 8 lines pre-printed on this kitty notepad, these sticky notes are here to remind you about your daily tasks, shopping list, or plans in order to help you stay organized with some cute cat style!
BIG NOTES FOR BIG IDEAS: This themed notepad is slightly larger than your typical sticky notes allowing you to better see your notes wherever you decide to leave them! They also work great as bookmarks!
FEED THE CAT: This pad of cute cat notes comes ready to serve you with 40 individual sheets! Flood your home with adorable reminders to feed your beloved pets or write down recipes. This is a pet-owner must have!
SHOW OFF YOUR FELINE OBSESSION: If you're a lover of all things cat-themed, this kitty notepad is for you! Grab some sticky notes for yourself and gift another to your pet-owning friends and family!
THE BEST WAY TO KEEP YOUR CATS AND TASKS ORGANIZED
This checklist style notepad is a wonderful opportunity to seize each task or chore that you need to accomplish by writing it down to remember for later. Organize your daily routines and keep them posted where you will always see them. With this cute little cat bum on your walls or in your kitchen, who could miss it? This notepad features a furry little feline who is shaking its butt at you while saying, "Don't Wanna, Can't Make Me." Adorable, decorative, and practical; what more could you ask for from a simple sticky notepad?
PERFECT FOR CRAZY CAT LADIES

Or persons! You don't need to have 100 cats to let others know how much you love these furry felines! You can flaunt your obsession with a sticky note instead! Order several pads to ensure you always have your daily reminders decorated with this cute little kitty bum! These sticky notes are perfect for the fridge, lockers, office, and more! If you're someone who has a cat obsession, you need these sticky notes! If you know someone who loves cats, they need this pad of cat reminders too! Grab some today!
Read All About It on Our Blog
Trending Geek