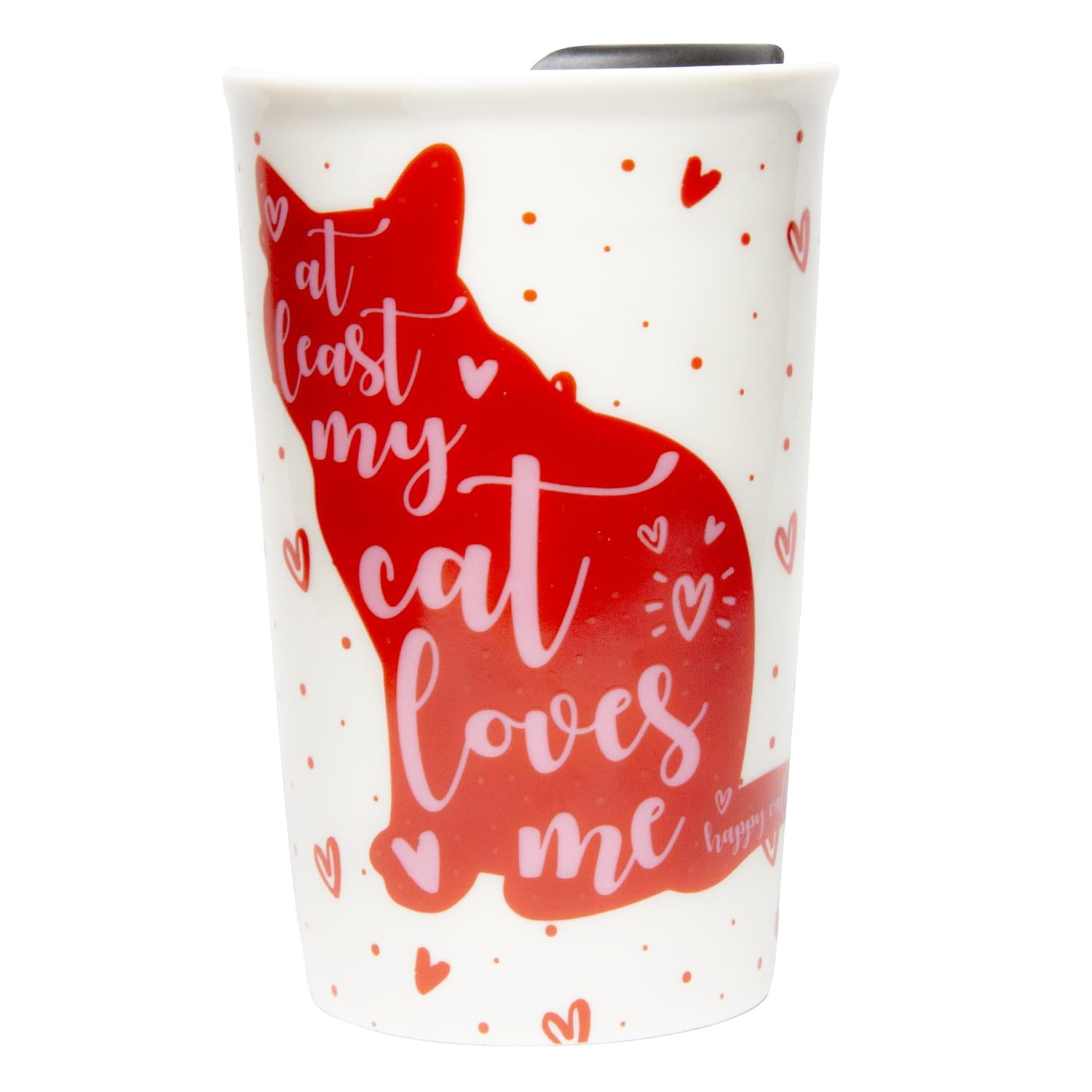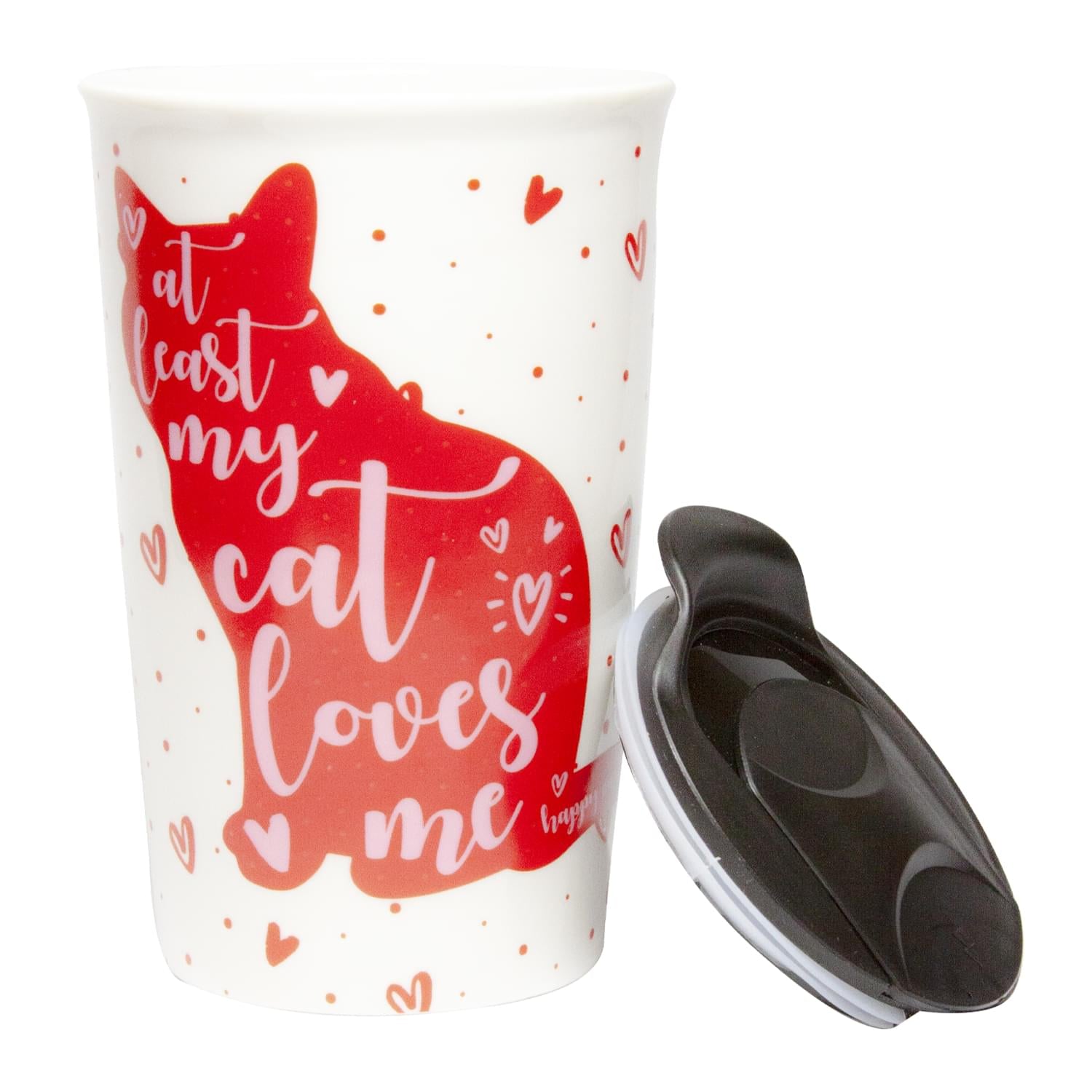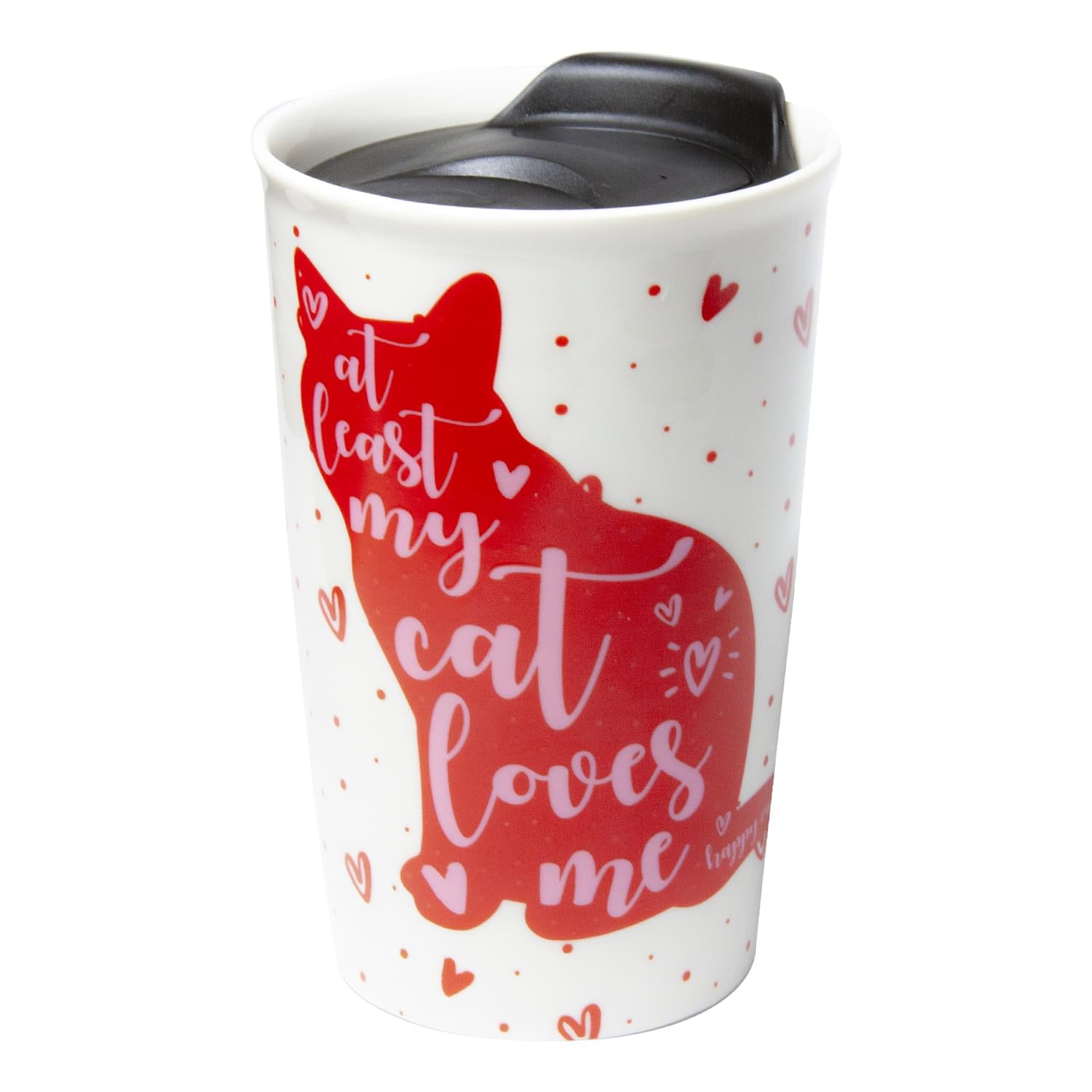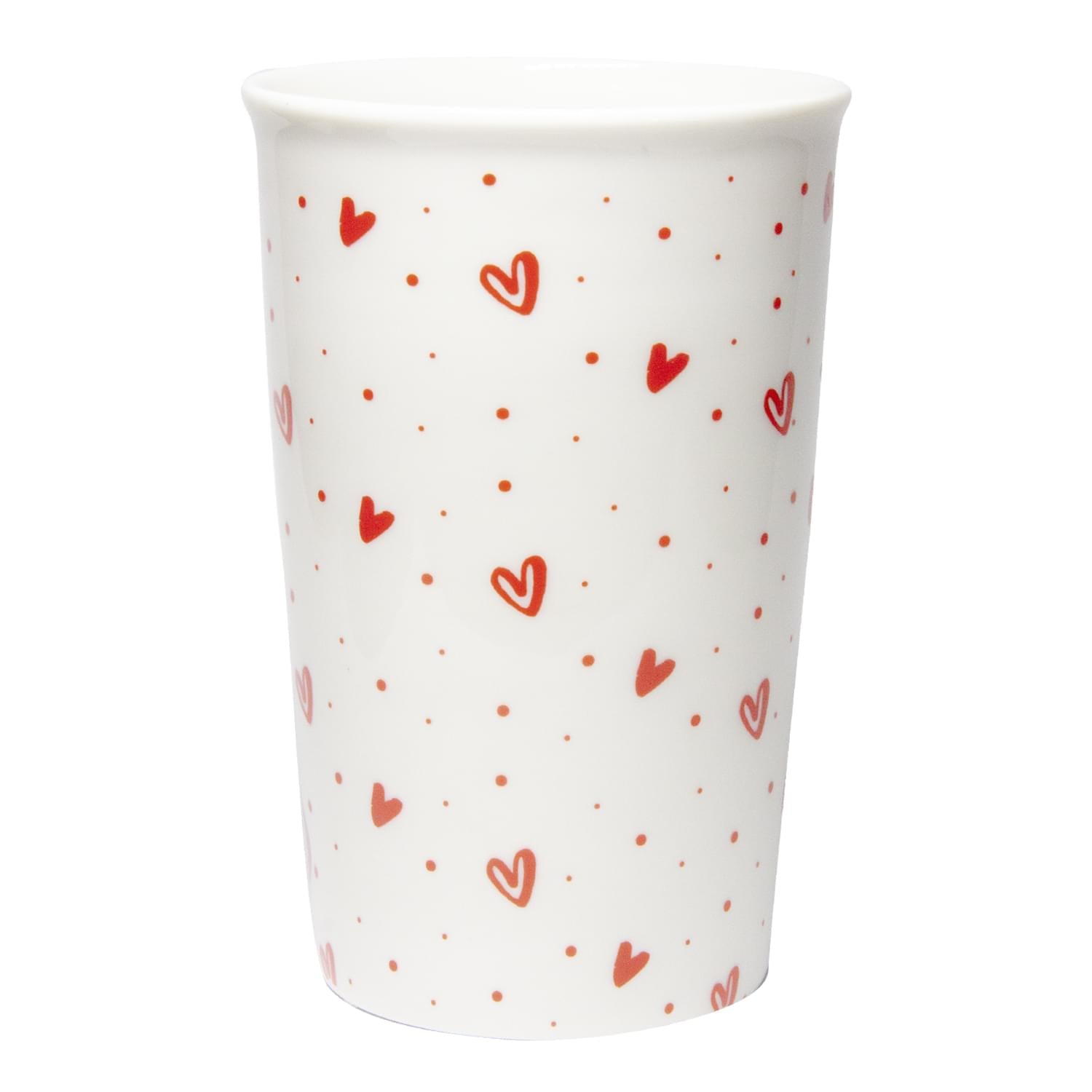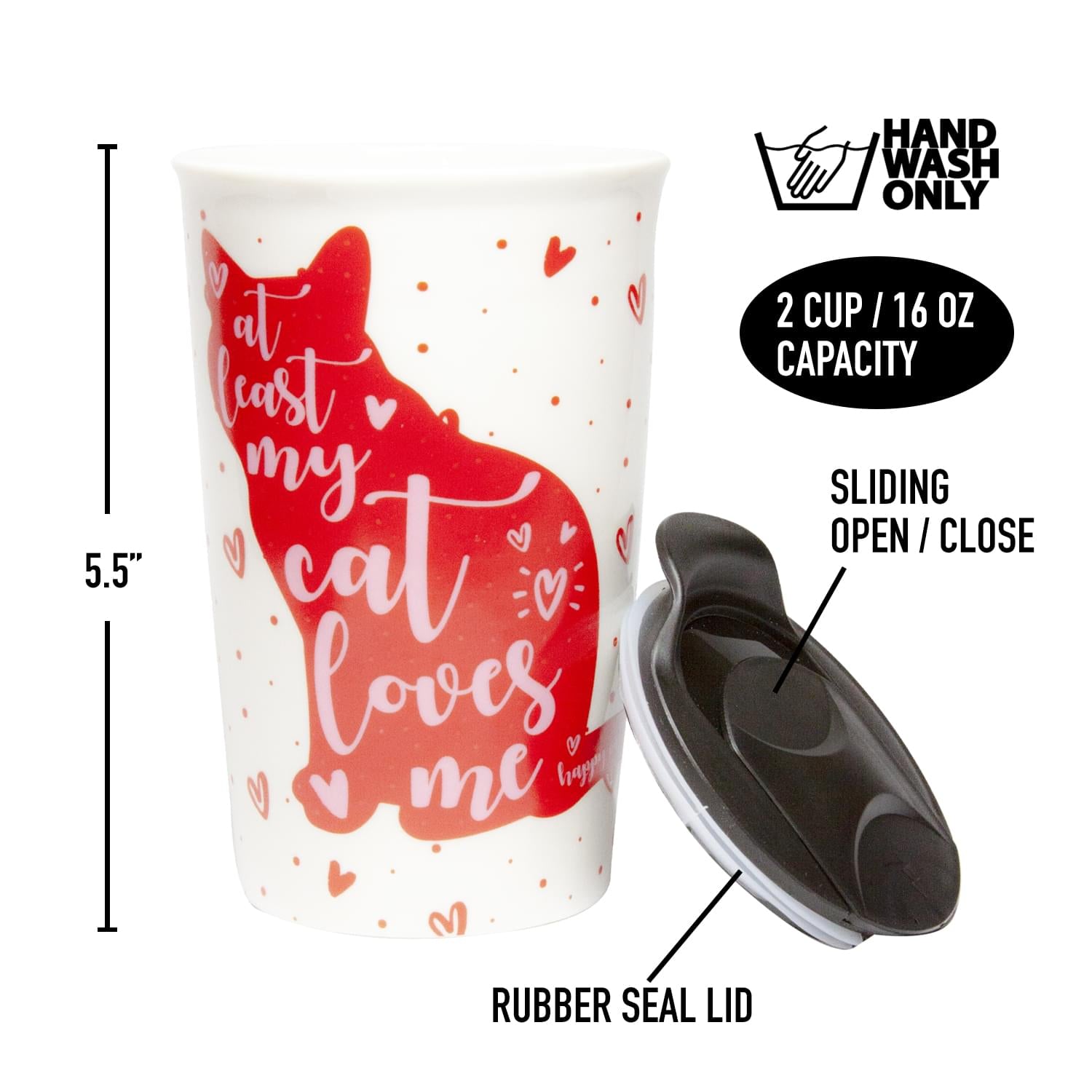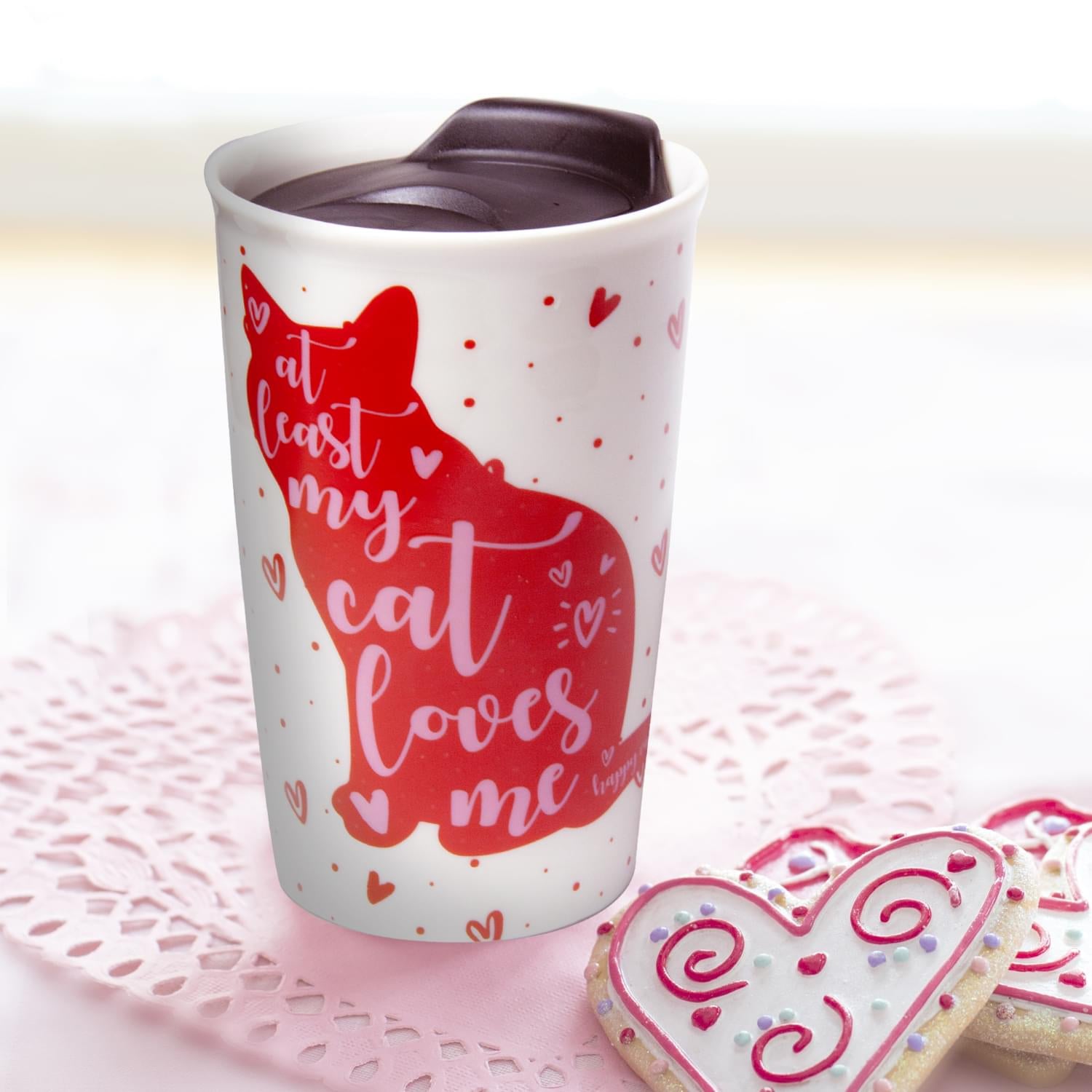 Cat Coffee Mug | 9-Ounce Ceramic Coffee Cup | Cute Hearts & Kitty Mug Gift
THE PURR-FECT MUG: Looking for that little touch of perfection to your afternoons? Grab this adorable cat mug and enjoy your favorite cup of coffee or tea! This little kitty on the mug makes a wonderful companion!
SIP IN STYLE: Attractive white mug comes adorned with red hearts and a cute cat. Feel great as you drink up this Valentine's Day knowing that "at least my cat loves me."
PREMIUM QUALITY: This cup is one tough ceramic coffee mug! With a tall 9 oz. capacity, this mug is perfect for cold nights and hot cocoa! This adorable cat cup is also dishwasher and microwave safe!
FUN & FUNCTIONAL: For those of us who are in to cat stuff, this cute little mug is not only fun, but functional as well! Enjoy all your favorite drinks and take it to work as well, it's sure to be a great conversation piece!
GREAT GIFT IDEA: Gift this mug to yourself or to the cat lover in your life! Ideal for a variety of occassions, including Valentine's Day, Mother's Day, birthdays, and more! Release your inner crazy cat lady!
ADORABLE CAT COFFEE CUP
Who needs a boyfriend or girlfriend when you have a loving feline friend? This is the purr-fect mug for any proud cat owner! This attractive white mug comes adorned with red hearts and a cat, along with an elegant scrolling pink script that reads "At Least My Cat Loves Me". Tall ceramic mug holds 9-ounces. Share the kitty love while drinking your favorite beverage, such as coffee, tea, hot cocoa, soup, and more!
PERFECT GIFT FOR VALENTINES DAY AND MORE
Know anyone who may need a little pick-me-up this V-Day? This mug is a great option for anyone who has a little furry friend at home. Let them know you care with this wonderful little cat cup. This mug is also a great gift for Mother's Day, Christmas, birthday's and more!