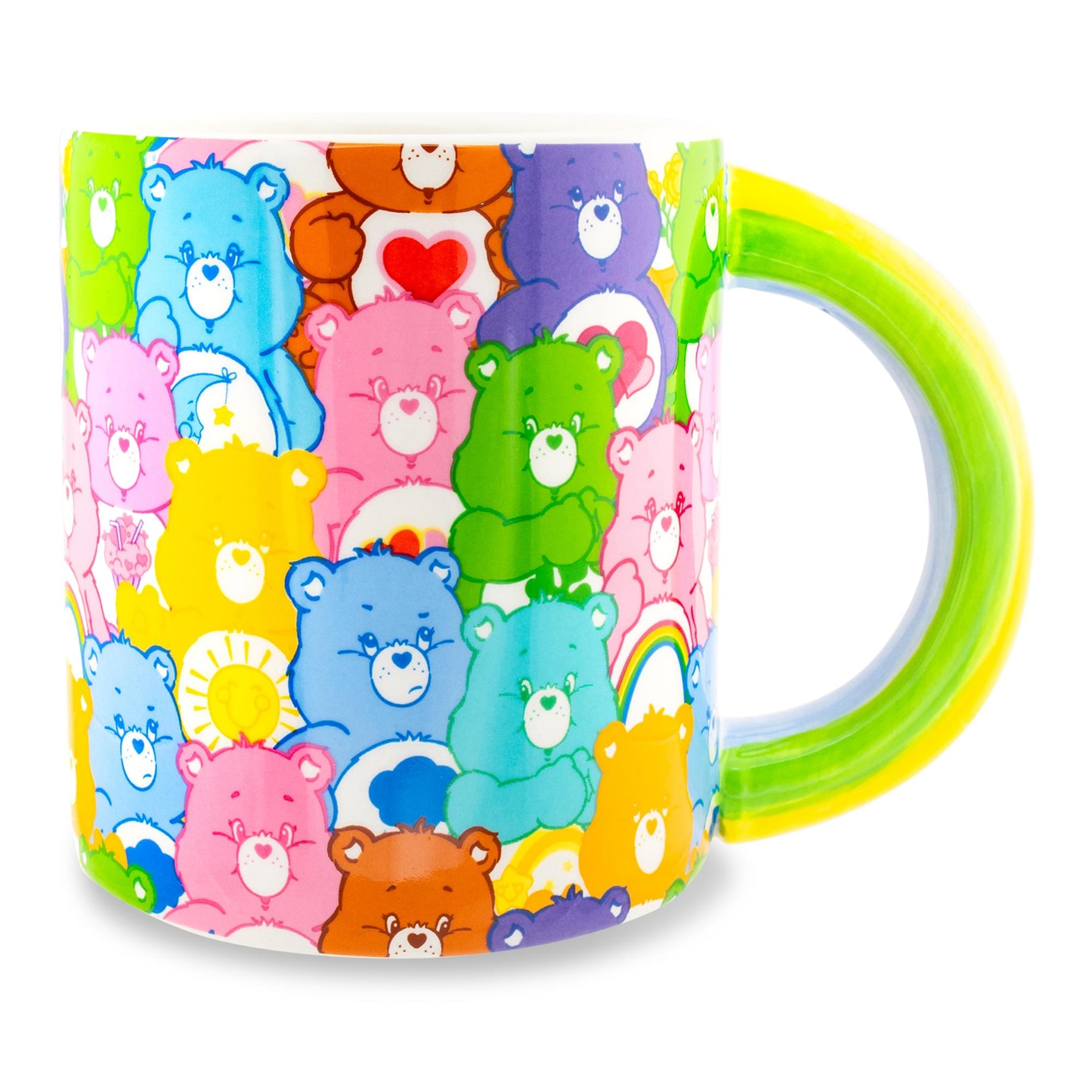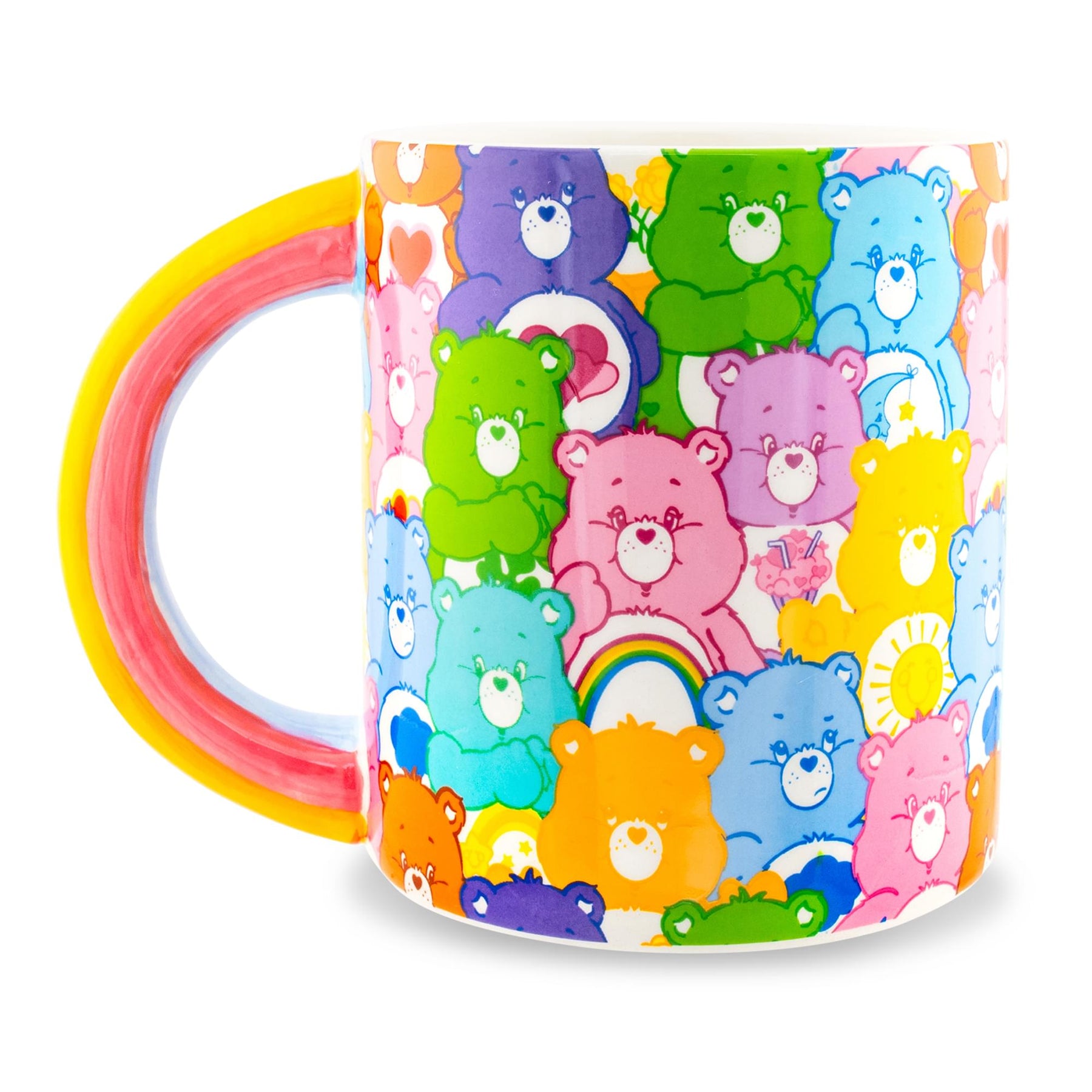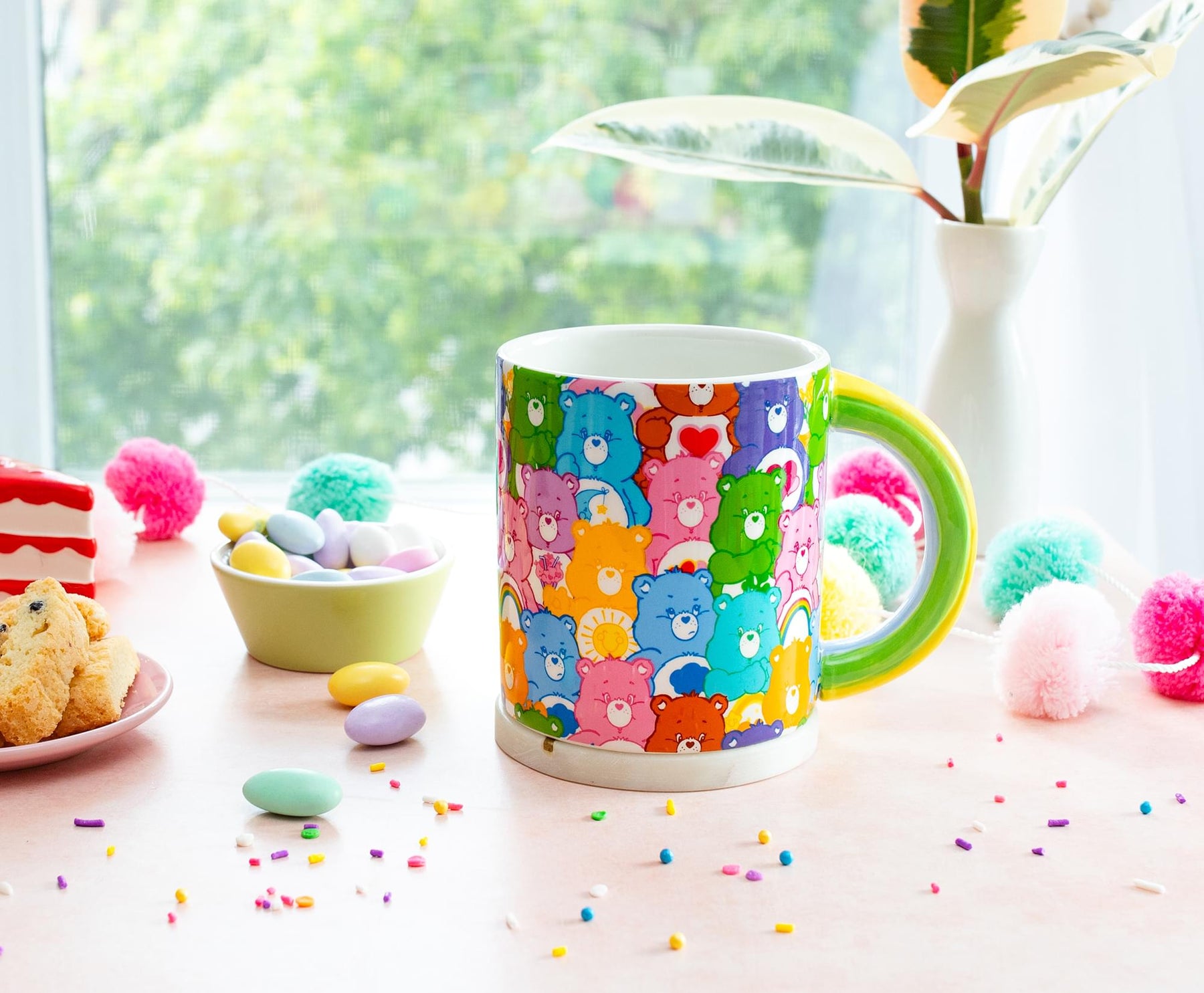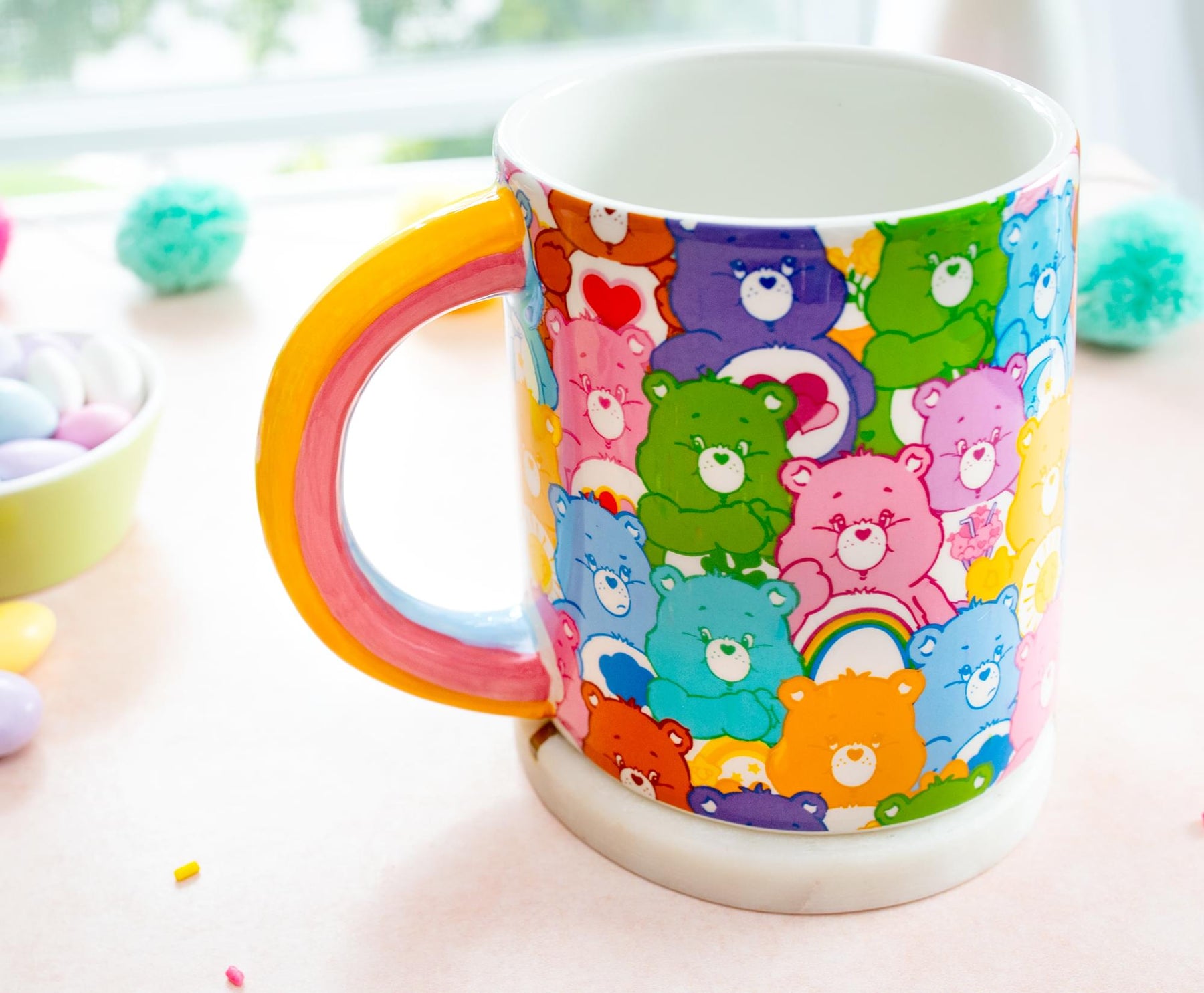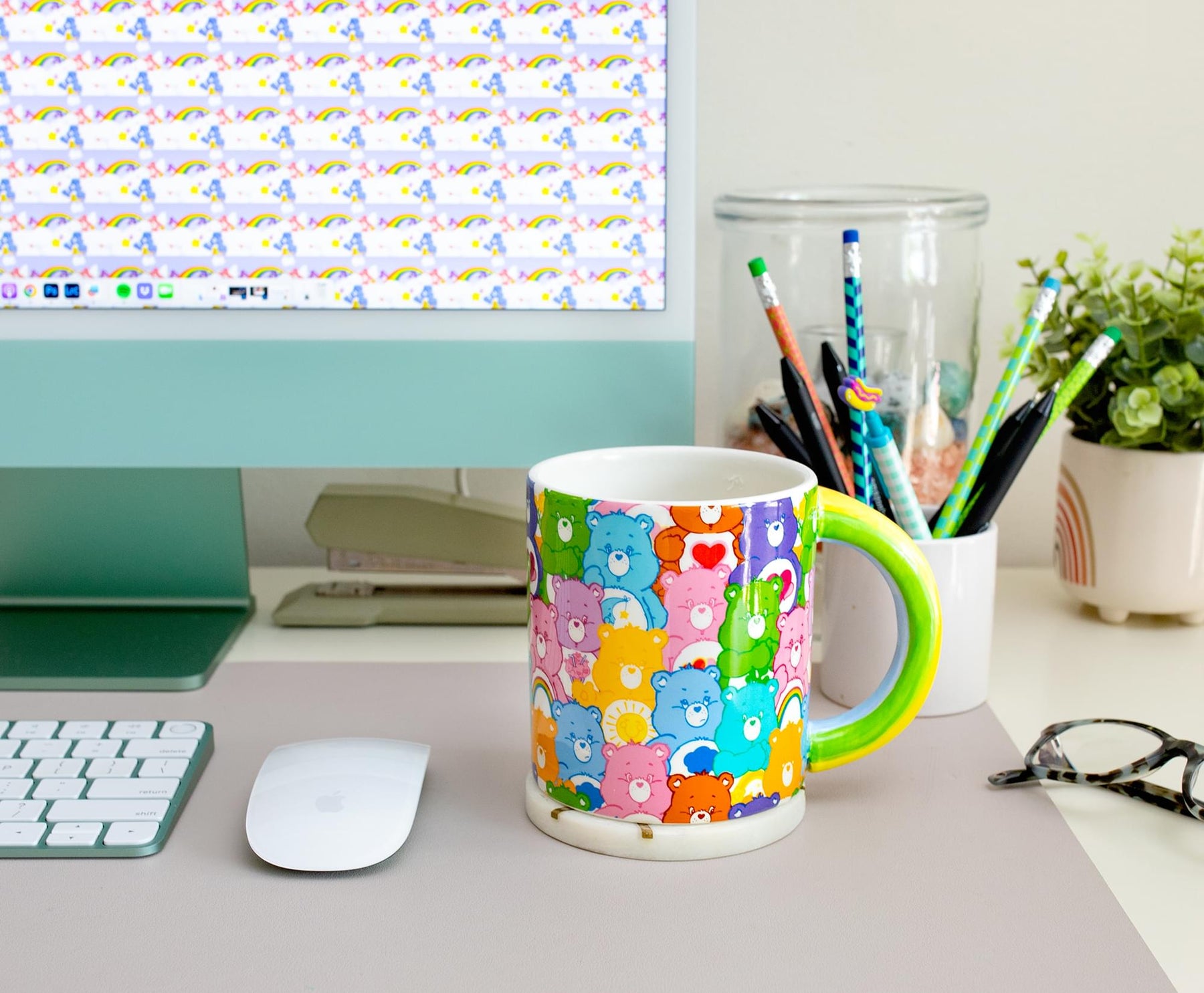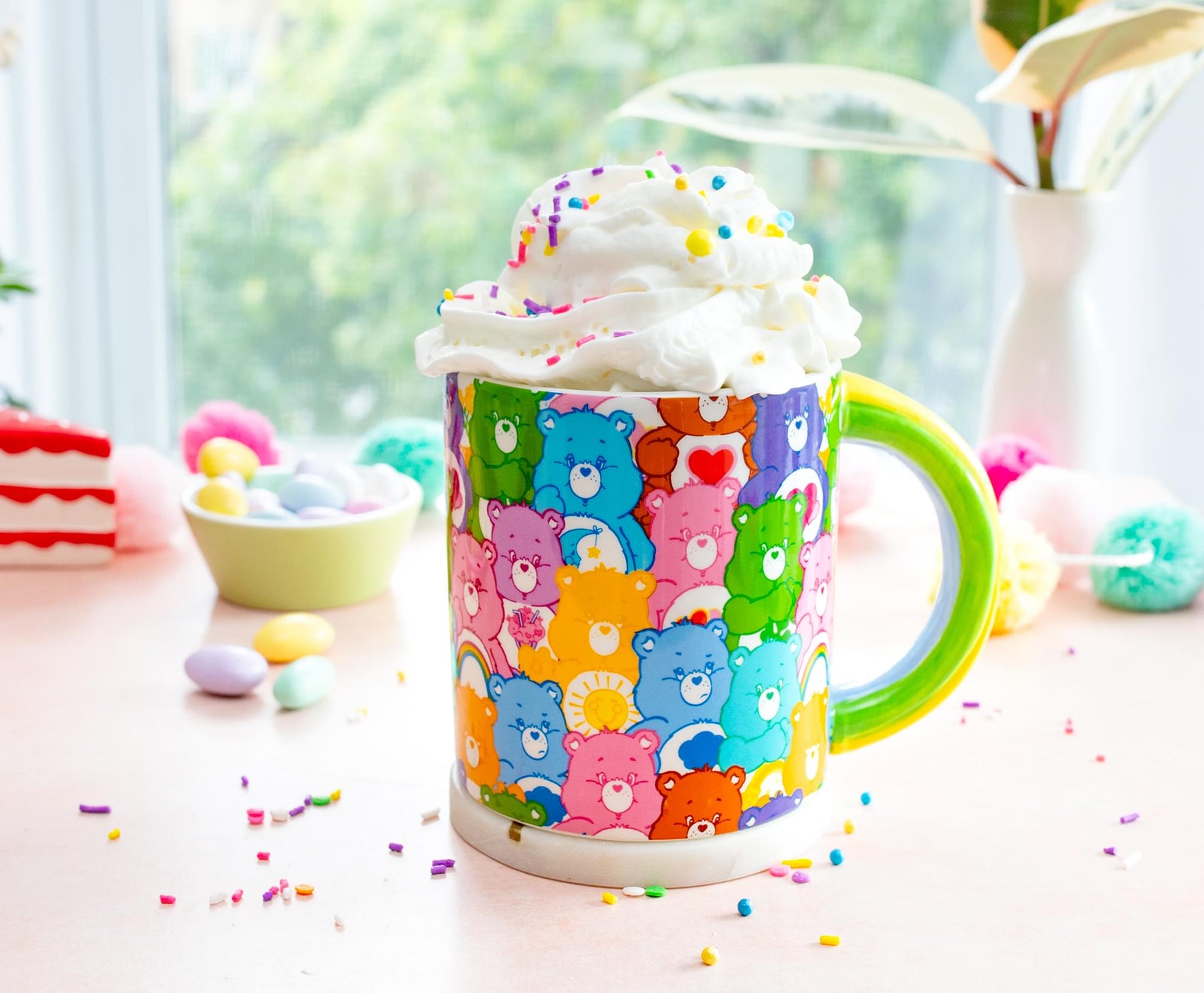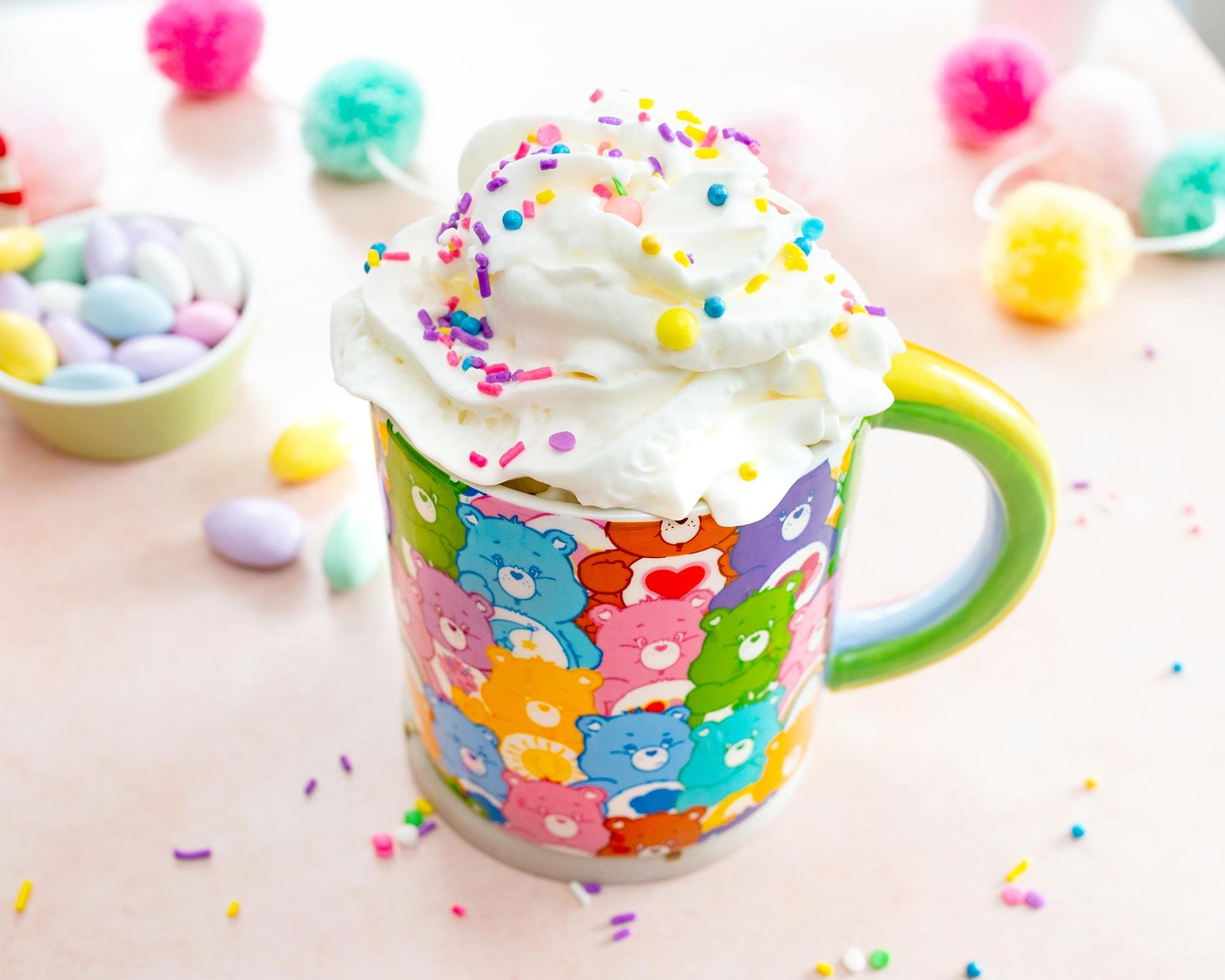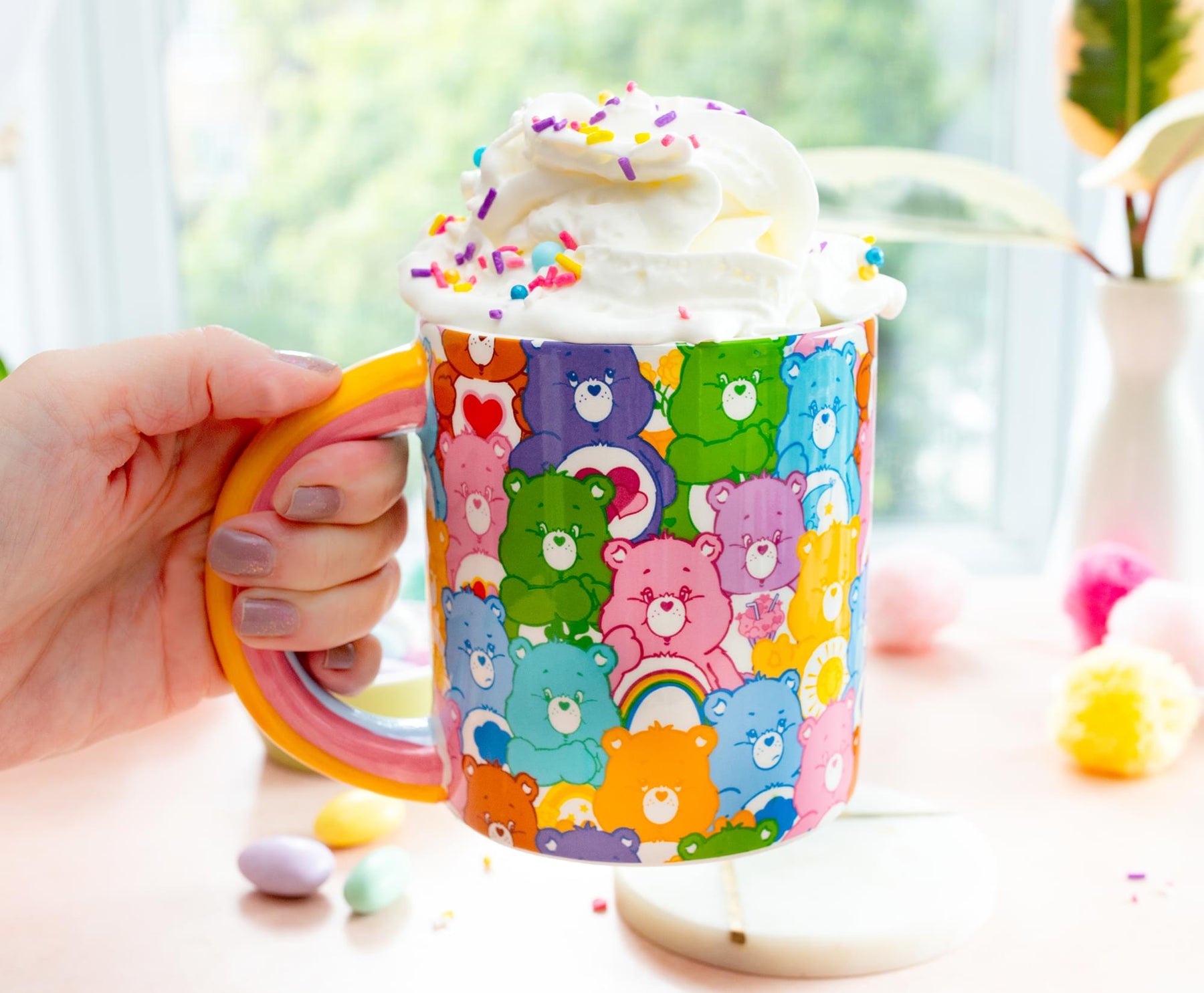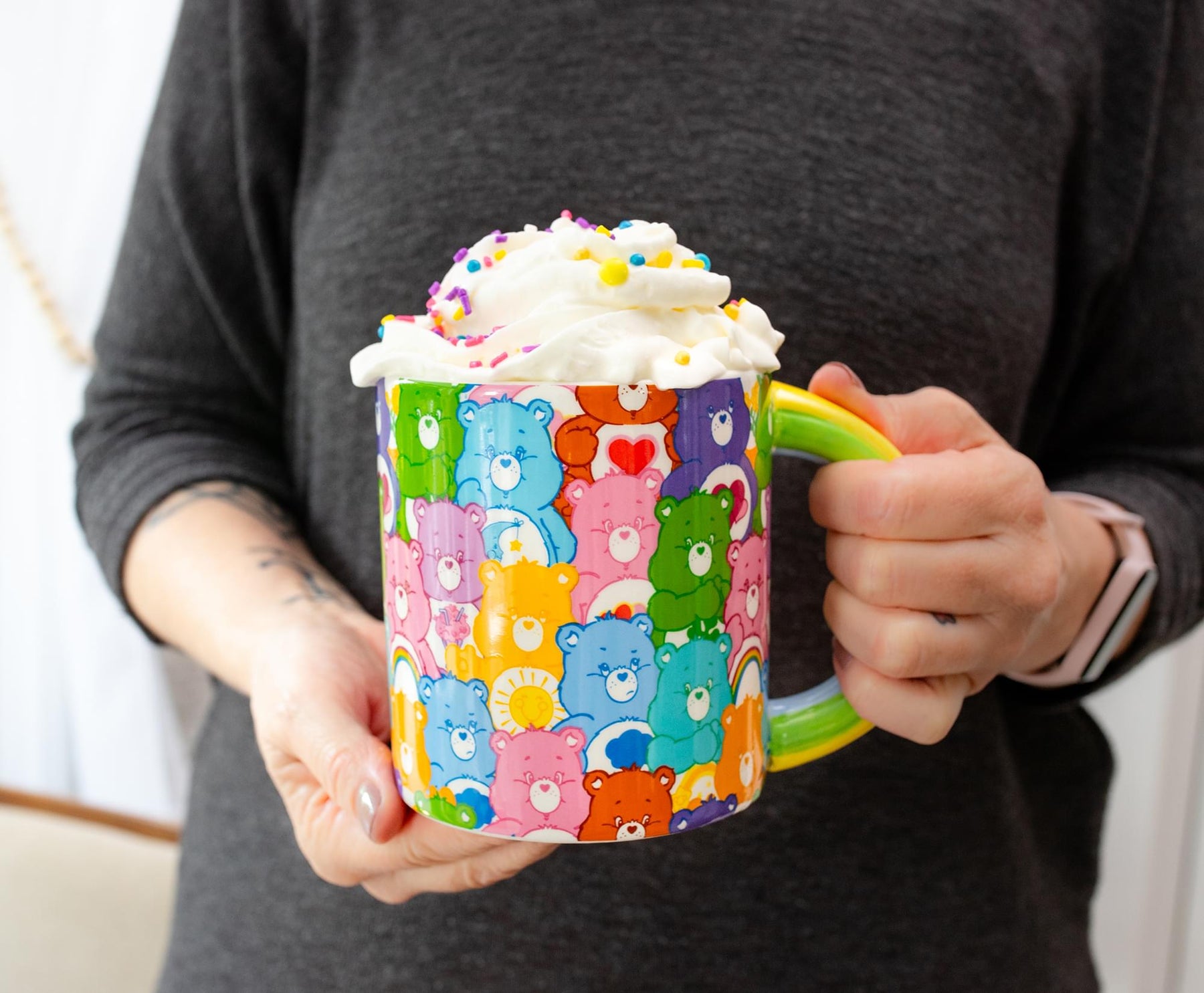 Care Bears Allover Print Ceramic Mug With Rainbow Handle | Holds 20 Ounces
DRINKWARE TO LOVE-A-LOT: Open your heart to the Care Bears with this exclusive coffee mug. Get ready to unlock the magic with every sip, as these expressive pals are here to make sure your day is filled with colorful fun.
A RAINBOW OF FUN: Sort through all your emotions with the fun-loving Care Bears. All your favorite characters appear together in this colorful collage, including Tenderheart, Funshine, Wish Bear, and more.
EMOTIONS ARE BREWING: Dream big with this coffee mug's rainbow-shaped handle in your hand. Whether it's a cold brew or a hot cuppa, you'll be able to enjoy approximately 20 ounces of your preferred beverage of choice.
THAT CARE-A-LOT QUALITY: No matter how you're feeling, this BPA-free ceramic mug will help you get through the ups and downs of the day. Easy to maintain, it's suitable for both microwave and top-rack dishwasher.
OFFICIAL CARE BEARS COLLECTIBLE: Wash your worries away with this officially licensed coffee mug that'll keep you feeling positively vibrant. Rest assured that it'll be okay with beloved friends like the Care Bears to share your day.
GREET THE DAY WITH A SMILE
Sunny days await in the Kingdom of Caring with this exclusive Care Bears coffee mug. After all, there's plenty to smile about over a warm brew.
The colorful allover print features the Care Bears ready to share your day. You'll spot some familiar friends in this vibrant character collage, including Tenderheart, Cheer Bear, Good Luck, and Wish Bear. Grumpy Bear is here too, but Love-A-Lot Bear is around to turn his frown upside down. The rainbow-shaped handle will leave you on cloud nine with every sip you take.
A MUG WITH A LOT OF HEART
The friendly Care Bears are here to encourage you to express yourself. Whether you want to warm your heart or chill your mood, you'll be able to enjoy your favorite hot or cold beverage in this BPA-free ceramic mug that is designed to bring you joy for years to come.
Follow the rainbow and your big dreams with officially licensed drinkware from the adorable world of Care Bears.
CARE INSTRUCTIONS
Easy care
Dishwasher safe
Microwave safe
Read All About It on Our Blog
Trending Geek