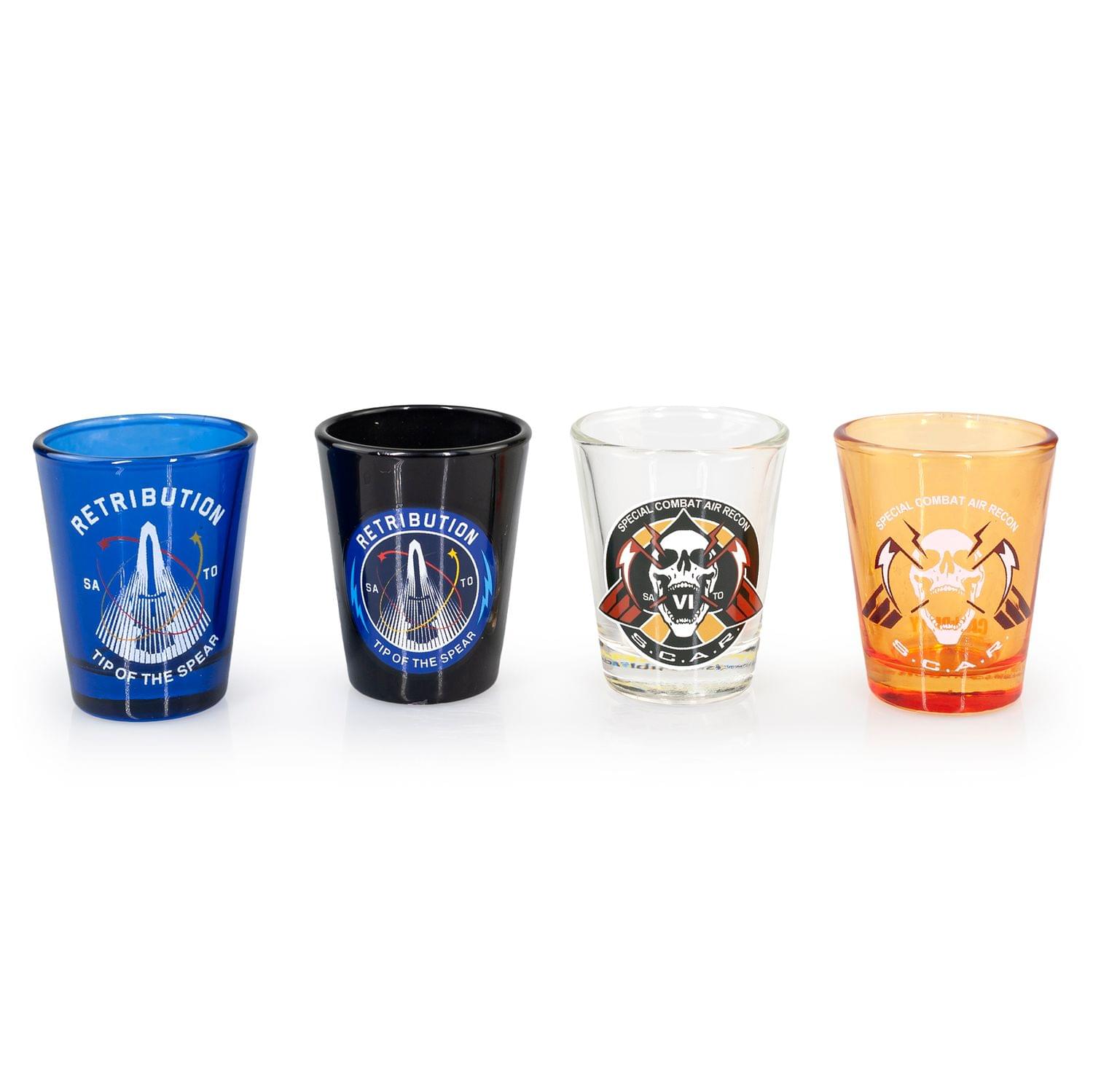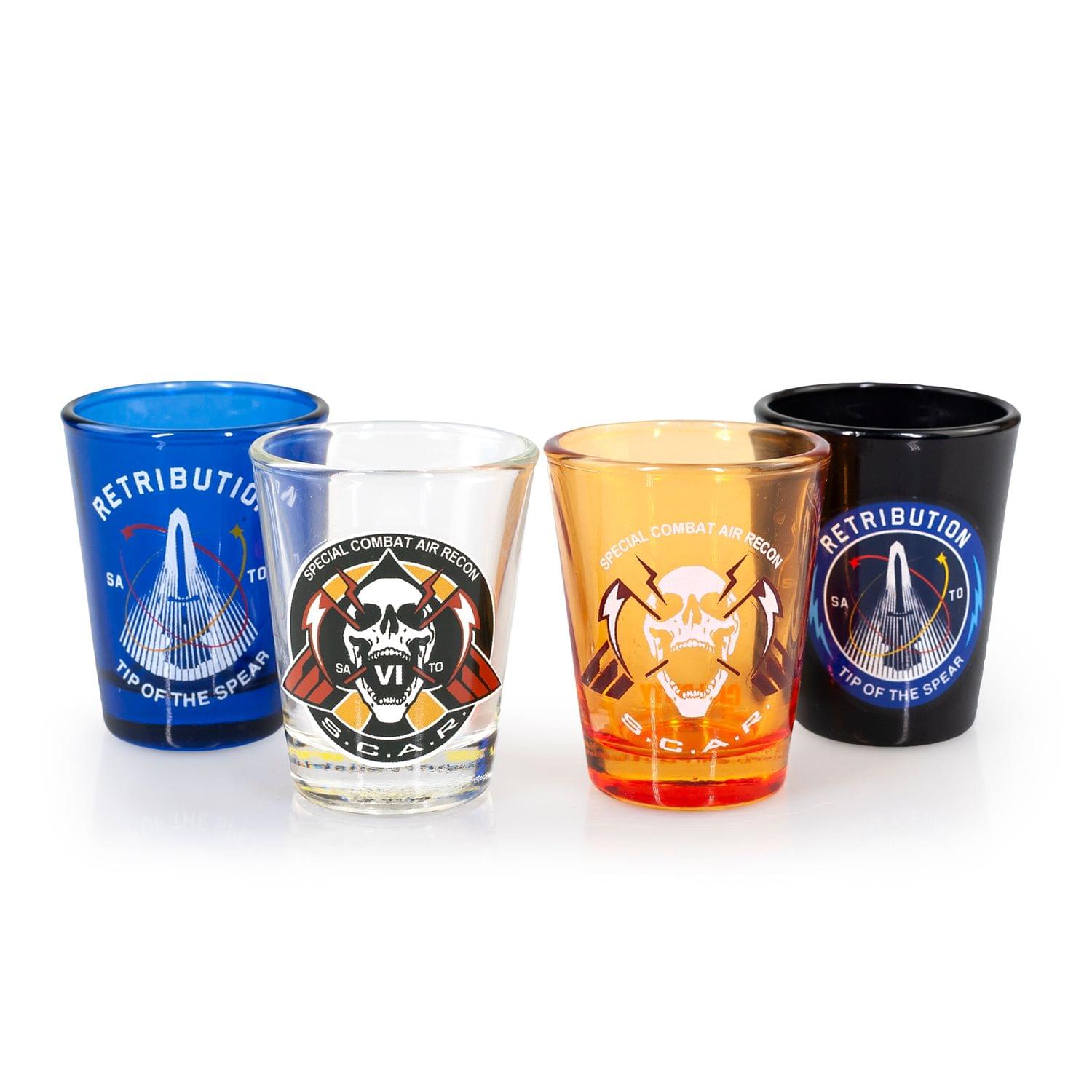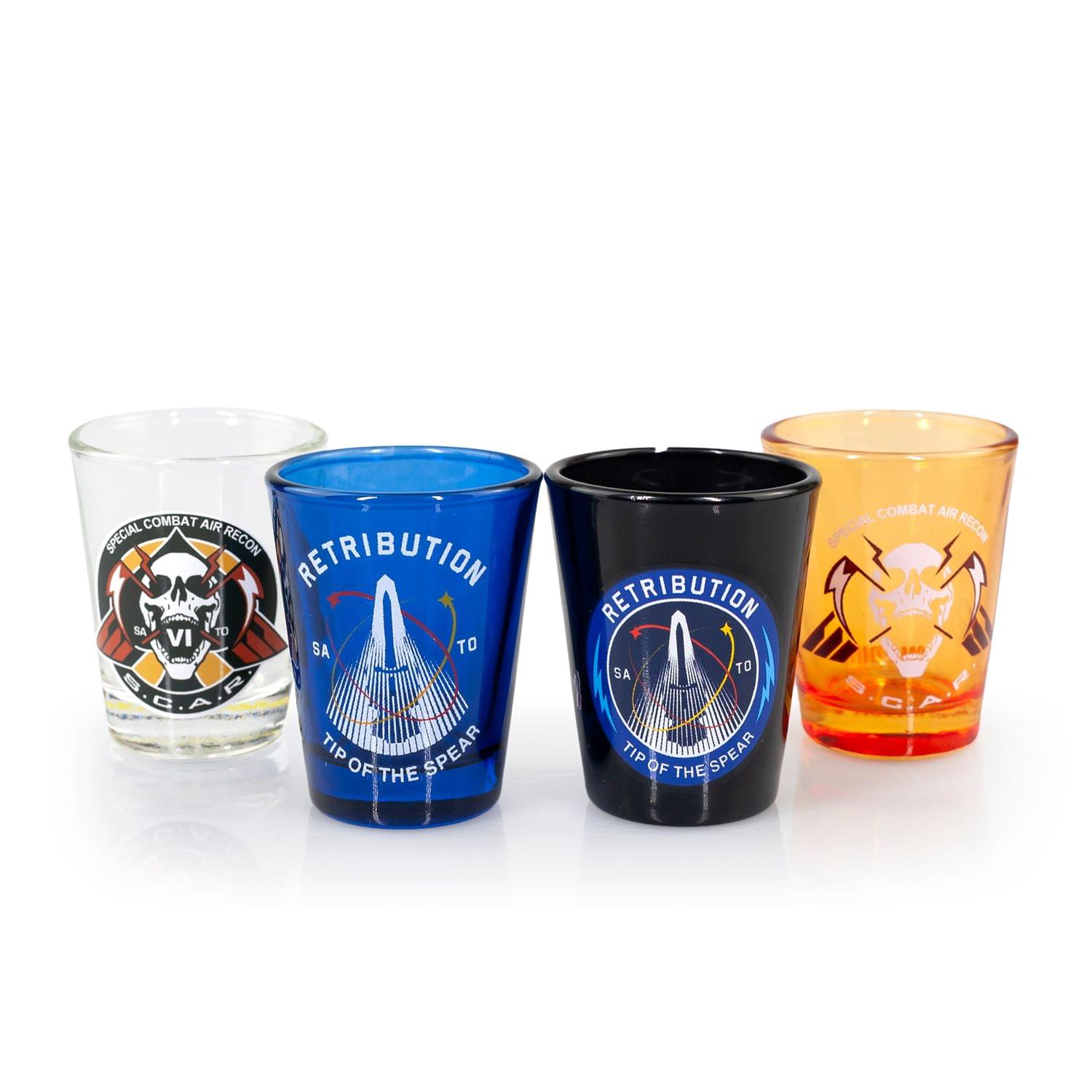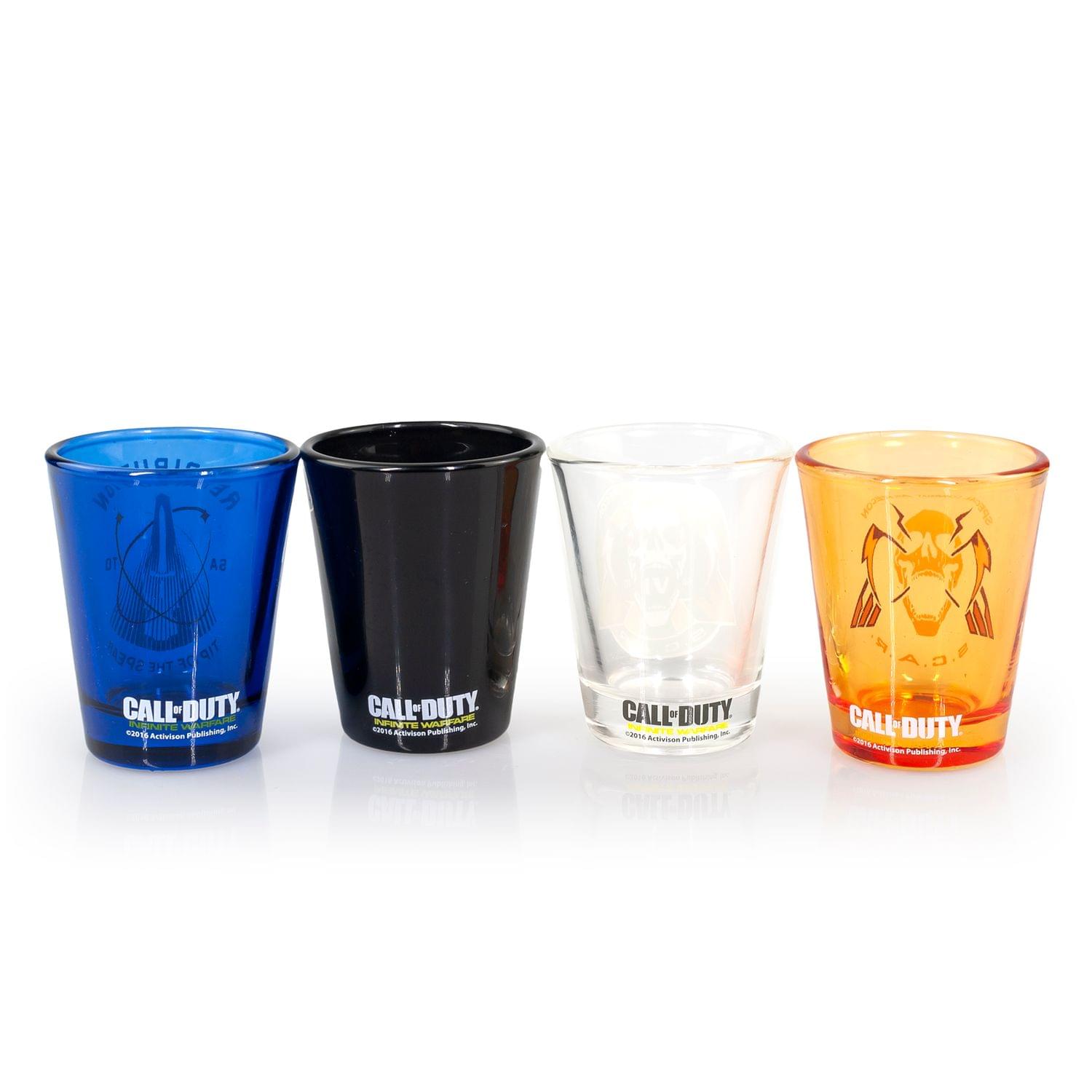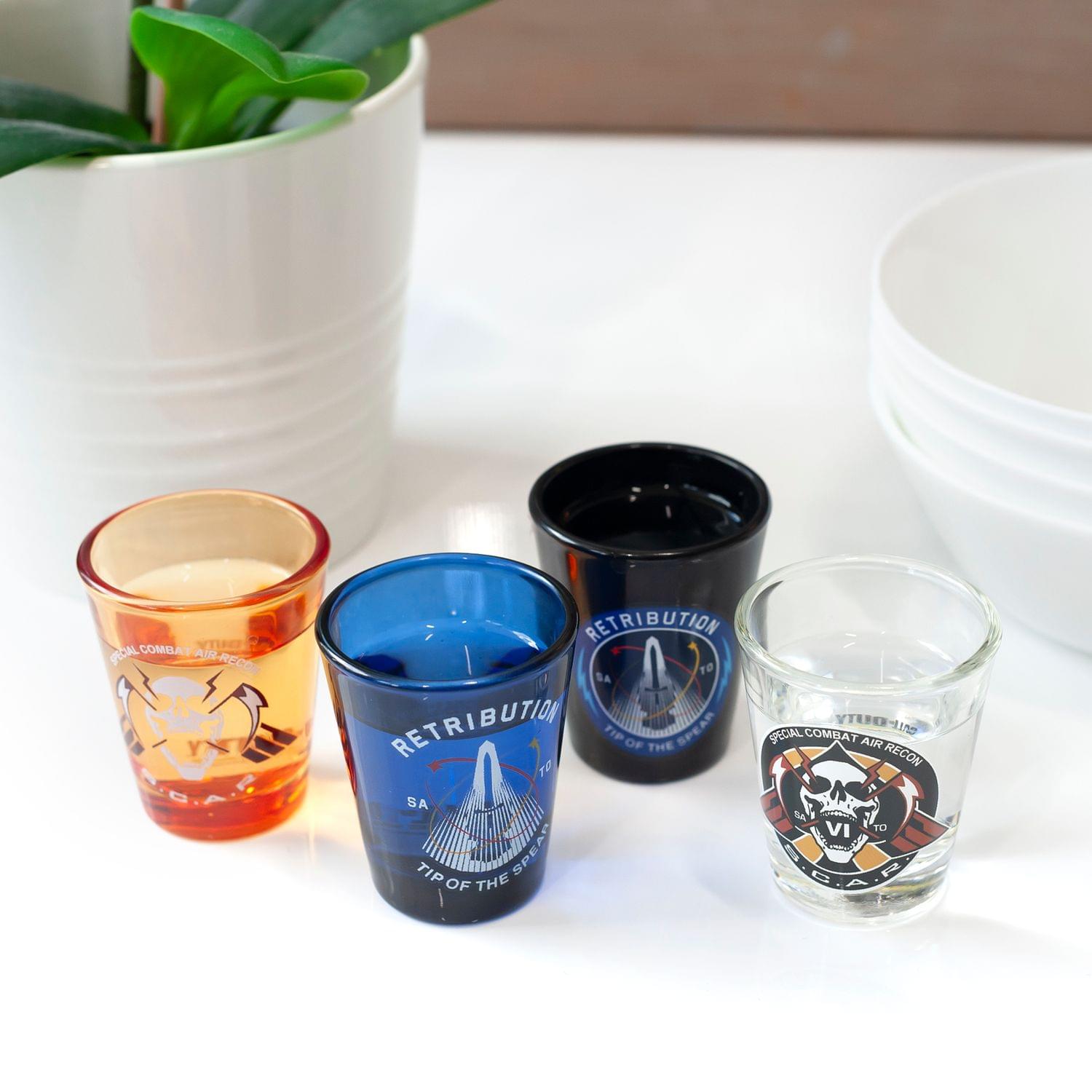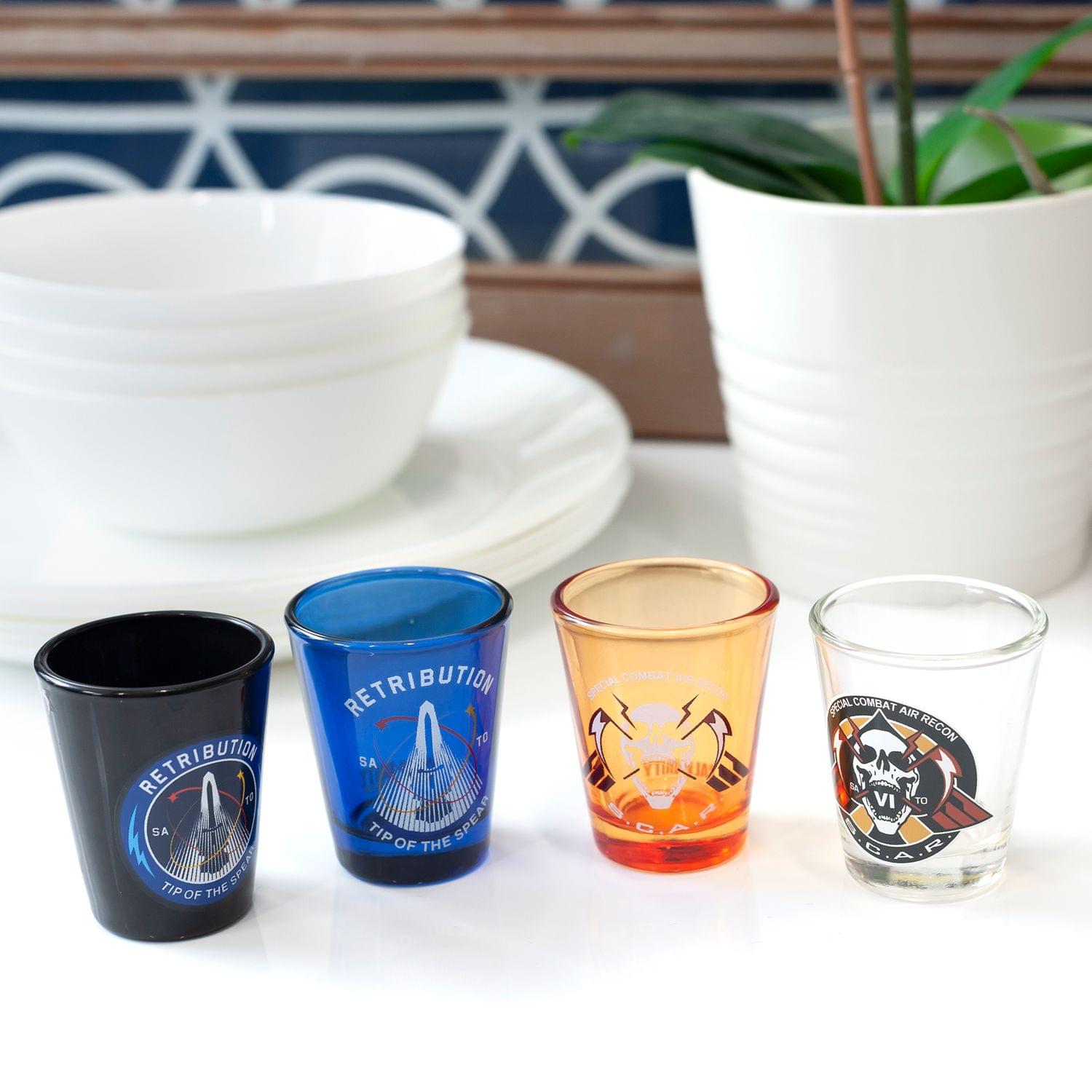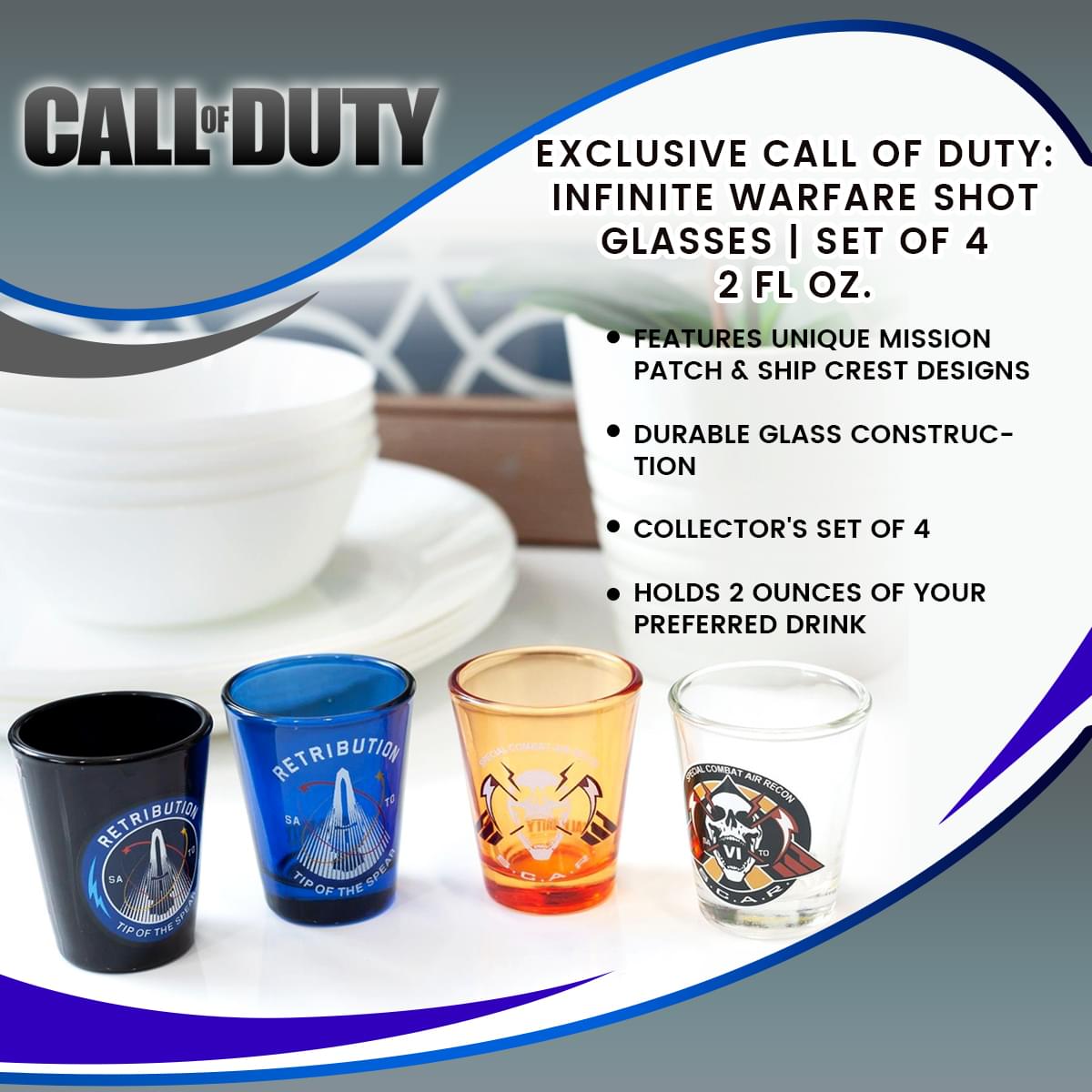 EXCLUSIVE Call of Duty: Infinite Warfare Shot Glasses | Set of 4 | 2 FL Oz.
PERFECT FOR CALL OF DUTY FANS: Call of Duty has redefined how video games are played and perceived. From intense gameplay to perks and zombie game modes, Call of Duty has something every fan can enjoy. Show your CoD fandom with these exclusive collector's glasses!
SHOW YOUR CALL OF DUTY PRDIE: These shot glasses feature the mission patches of the S.C.A.R. team and the ship crest of the UNSA Retribution. Infinite warfare fans will love these shot glasses.
DETAILED GAME GRAPHICS: The graphics on these glasses are highly detailed. Be sure to hand wash only and you can continue to enjoy shots for years to come!
IDEAL SHOT GLASS DESIGN: These shot glasses aren't just for show. If you and your buddies want to take a round after a successful PvP match, feel free! These glasses are designed with a balanced weighted base, perfect for having a drink!
EXCLUSIVE COLLECTOR ITEMS: These shot glasses are a Nerd Block exclusive and are now extremely rare! These are perfect gifts for any gamer or Call of Duty collector! Get your set of glasses before they are gone!
Level Up Your Call of Duty Collection
Call of Duty is a franchise that is synonymous with video games.  For years gamers have enjoyed playing this shooter game with their friends. Overtime, CoD has developed into an immense story that has spanned from World War 2 all the way to the future where space travel is common.  This is where Infinite Warfare takes place! These shot glasses adorn graphics from the video game including the ship crest of the UNSA Retribution and mission patches of the S.C.A.R. team.  They make wonderful additions to any collection and are perfect gifts for your Call of Duty fan! Get your set today!