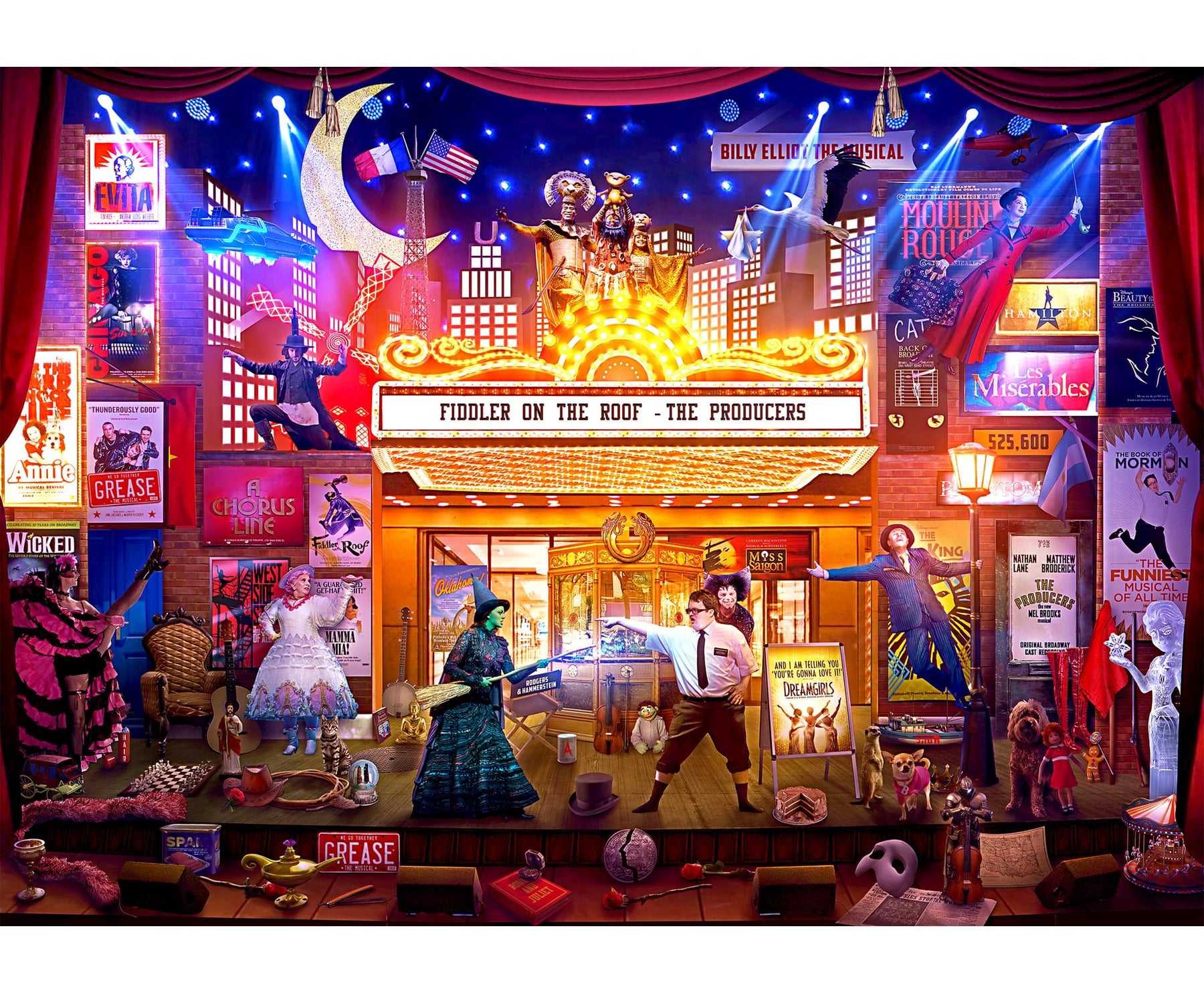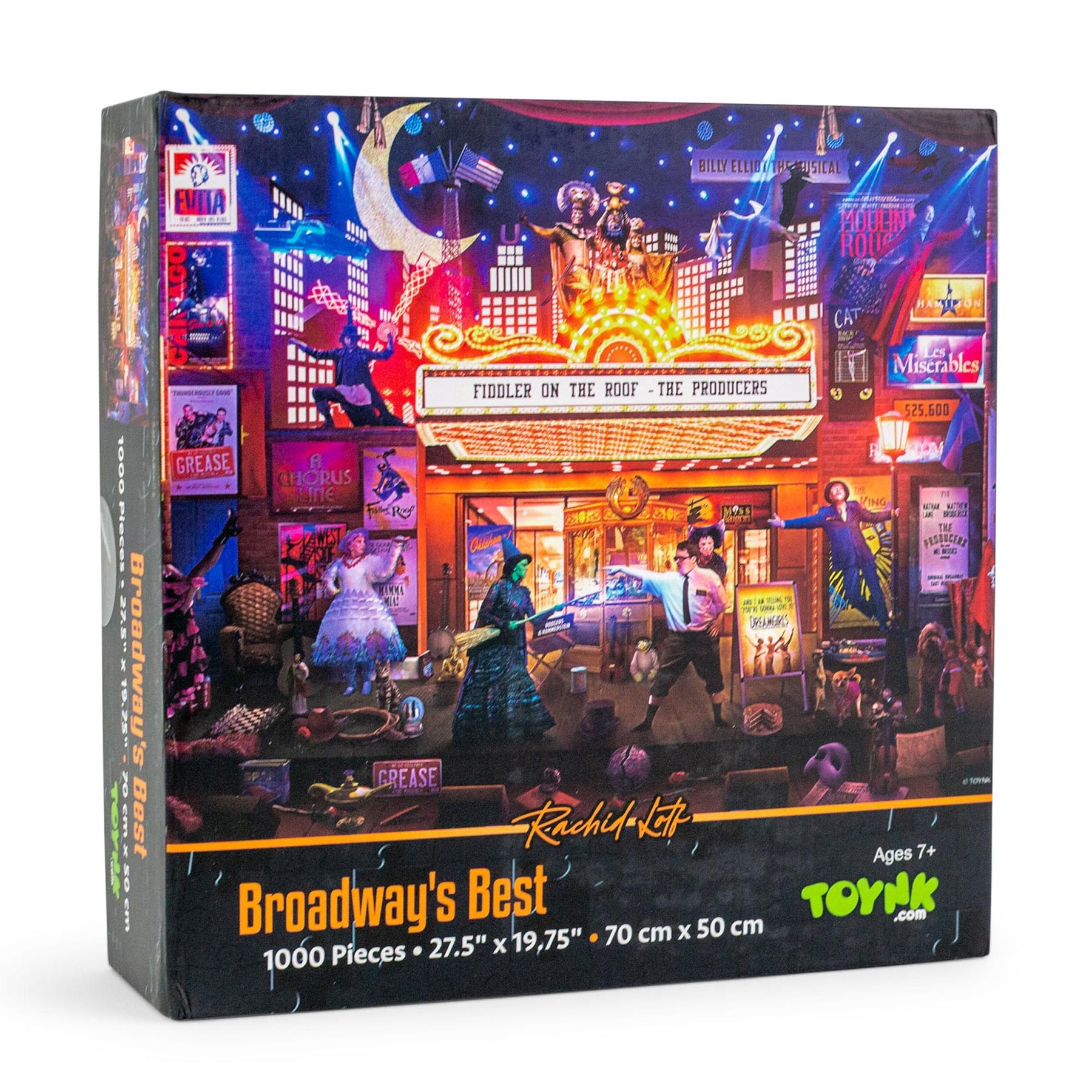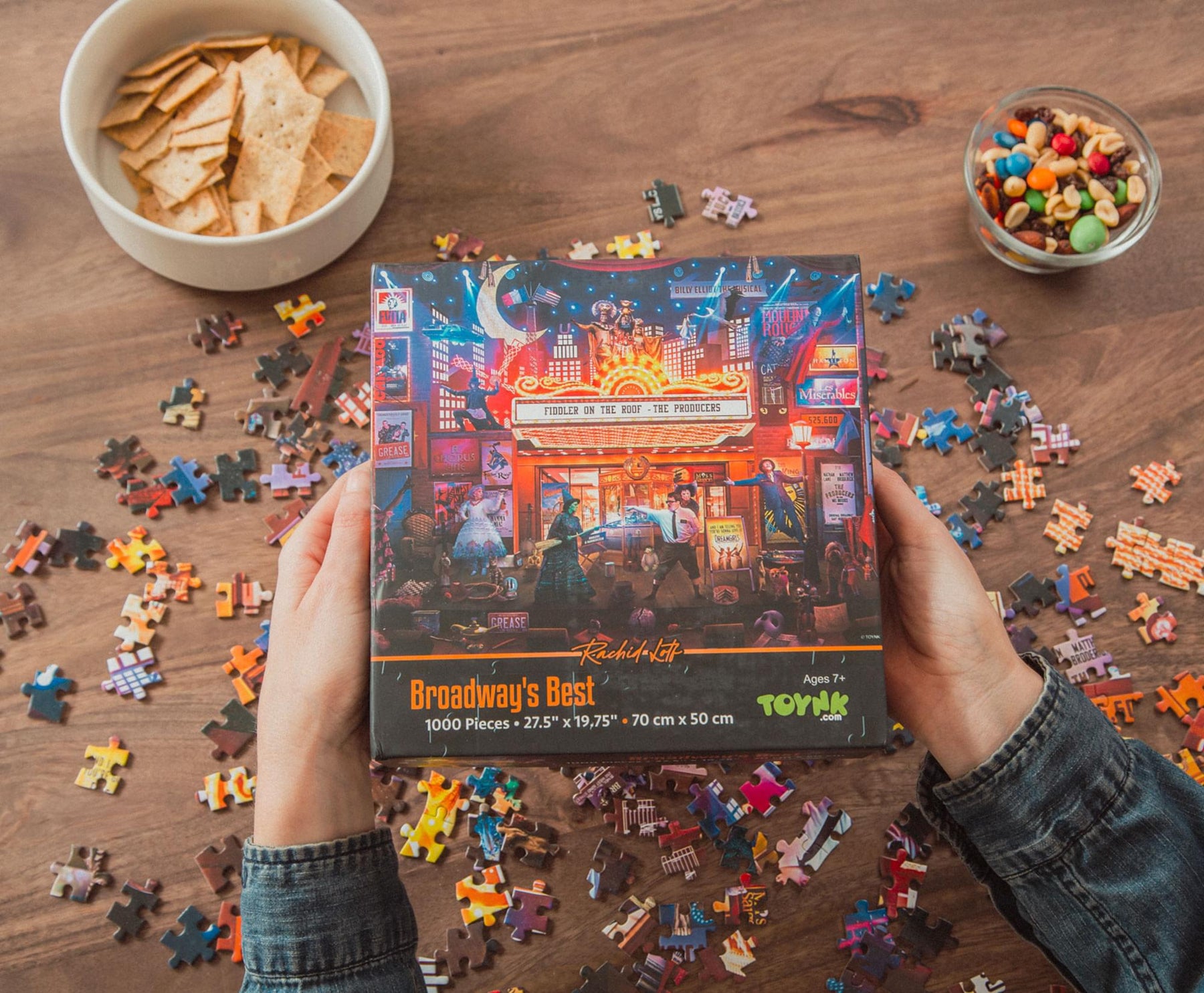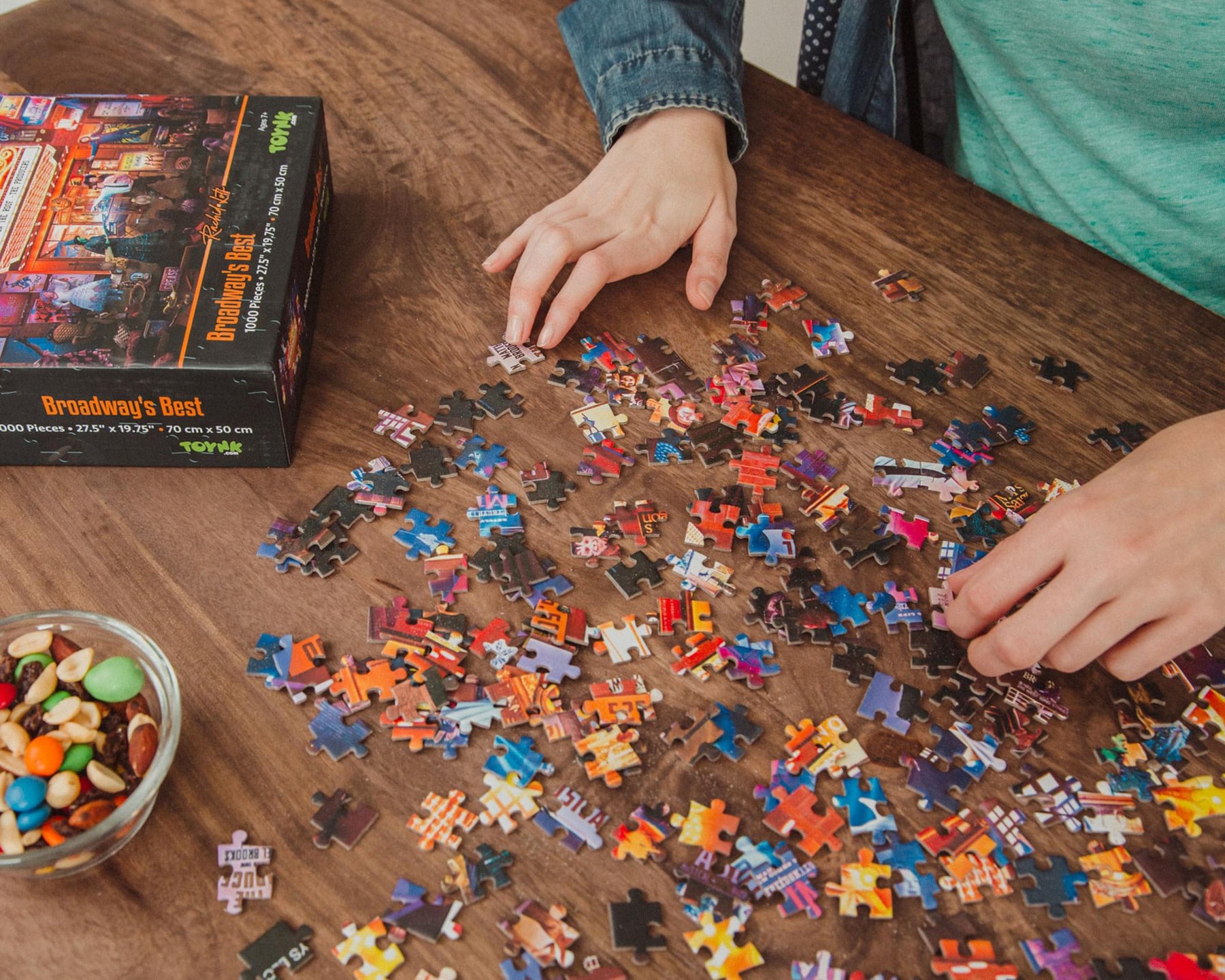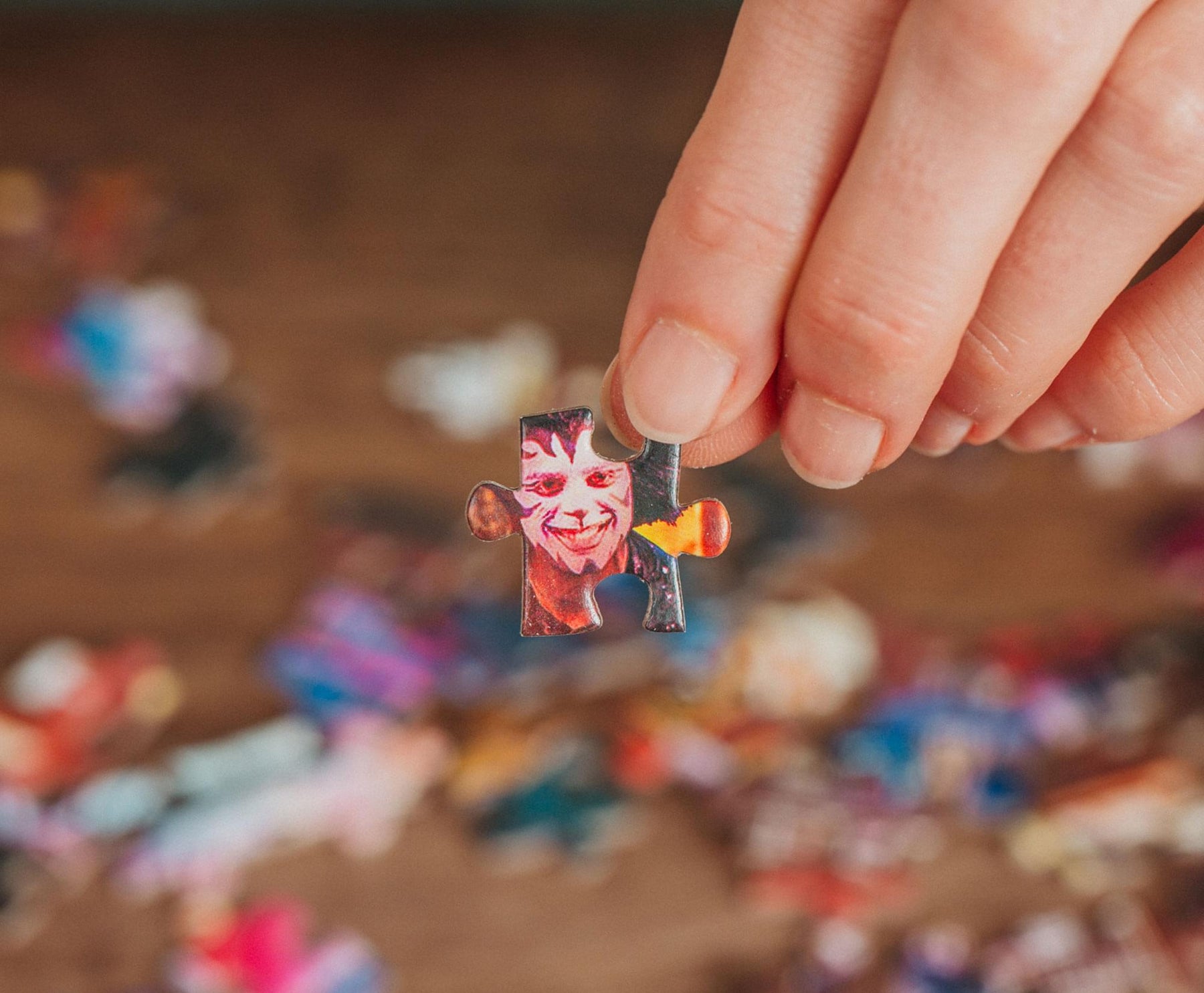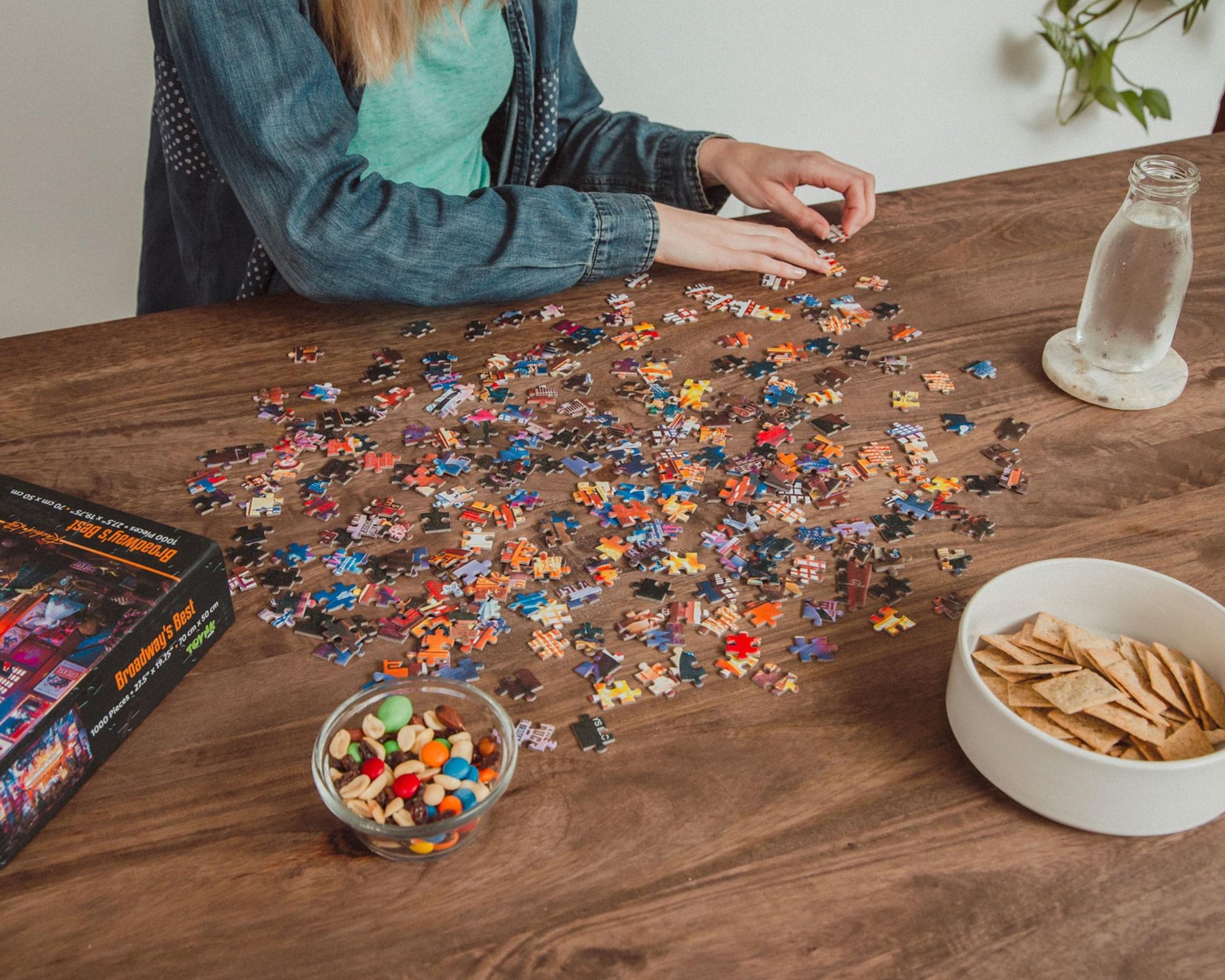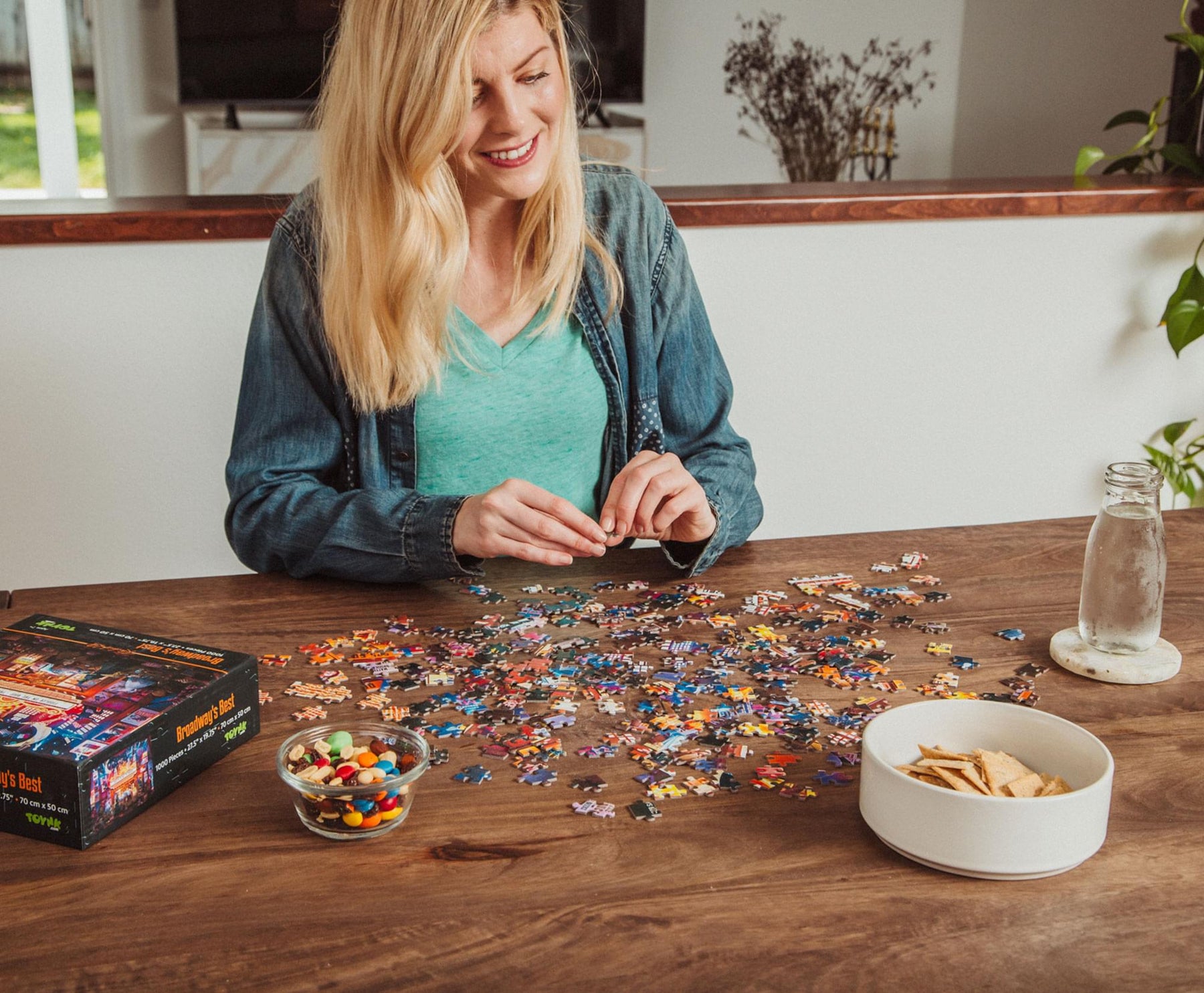 Broadway's Best 1000-Piece Jigsaw Puzzle By Rachid Lotf | Toynk Exclusive
A REAL SHOWSTOPPER: Raise the curtain and bring together Broadway's Best with this exclusive 1,000-piece jigsaw puzzle. Filled with references to popular stage shows, this puzzling challenge is one performance you'll never forget.
STAR-STUDDED STAGE: The lights go up on Broadway in this dazzling jigsaw puzzle inspired by hot musicals such as Cats, Chicago, and Grease. Assemble a must-see production with every piece, featuring familiar characters and props from popular plays.
QUALITY PRODUCTION: The sturdy design features easy-fit jigsaw pieces that snap together seamlessly for quick assembly. Made of 100% recycled puzzle board materials that are meticulously crafted to ensure the highest quality.
FINISH AND FRAME IT: Piece together some of Broadway's biggest hits spotlighted in this puzzle, featuring stunning artwork by acclaimed graphic designer Rachid Lotf. The completed puzzle makes for an excellent display at approximately 28 x 20 inches.
COLLECTIBLE PUZZLE TOY: Piece together the production of a life-time with this exclusive 1,000-piece jigsaw puzzle. Marvel in the stage talent this fun brain teaser challenge offers, whether you're connecting the pieces solo or with a group.
CREATE A CAPTIVATING PERFORMANCE
Enjoy a theatrical production for the ages with this exclusive Broadway's Best 1000-Piece Jigsaw Puzzle. Recall all your favorite songs and performances as you piece together this collage of well-known Broadway hits.
The vivid illustration designed by renowned artist Rachid Lotf features crisp, high-resolution imagery. A true delight for entertainment enthusiasts and puzzle lovers who are looking for their next challenge. Each piece is carefully crafted to ensure a seamless fit, allowing you to connect all the pieces together with ease and satisfaction.
A CHALLENGE THAT FITS THE PLAYBILL
What do Elphaba from Wicked and Elder Cunningham from The Book Of Mormon have in common? They're both major characters in two of Broadway's biggest shows. They also make an encore appearance on this challenging puzzle packed with spectacular stage talent.
From Dreamgirls and Les Miserables to Fiddler On The Roof and The Producers, all your favorite Broadway musicals are represented in this colorful collage. You'll spot iconic play props too, including the mask from The Phantom Of The Opera and the genie's lamp from Aladdin.
Spend hours basking in the neon lights of Broadway with this collectible 1,000-piece jigsaw puzzle.
Read All About It on Our Blog
Trending Geek