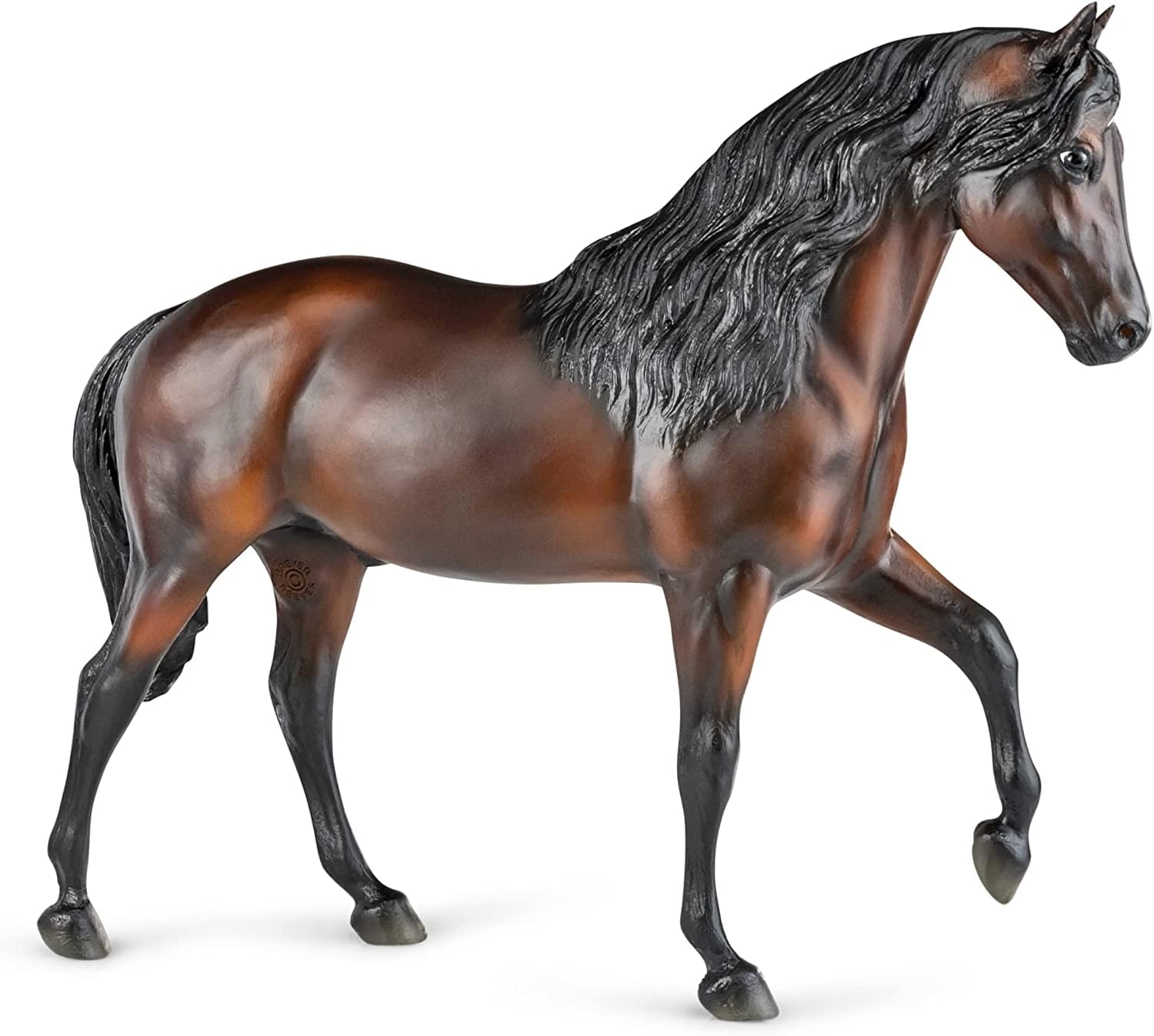 Breyer Traditional 1:9 Scale Model Horse | Vivaldi de Besilu
BREYER TRADITION: Breyer model horses are timeless collectibles for horse lovers of all ages.
COLLECTIBLE SIZE: 1:9th scale Traditional model horse.
HAND CRAFTED DETAIL: Some 20 artisans work on each individual model horse, creating an exquisite hand-made collectible that is as individual as the horse that inspired it.
DISPLAY READY: Show off your model horse in or out of its attractive window box packaging!
GREAT GIFT IDEA: Purchase this model horse for your own collection or gift it to Breyer collector in your life!
Paso Finos are known for their smooth natural gait, which is an evenly spaced, four-beat lateral movement. This unique gait makes them extremely comfortable to ride and is performed with style. Stallion "Vivaldi" competes performing the Classic Fino gait, which is considered the most elite level. Vivaldi was the Paso Fino Horse Association's Grand National Champion Fino Stallion from 2016-2020, and the National Champion Fino Stallion from 2017-2020.