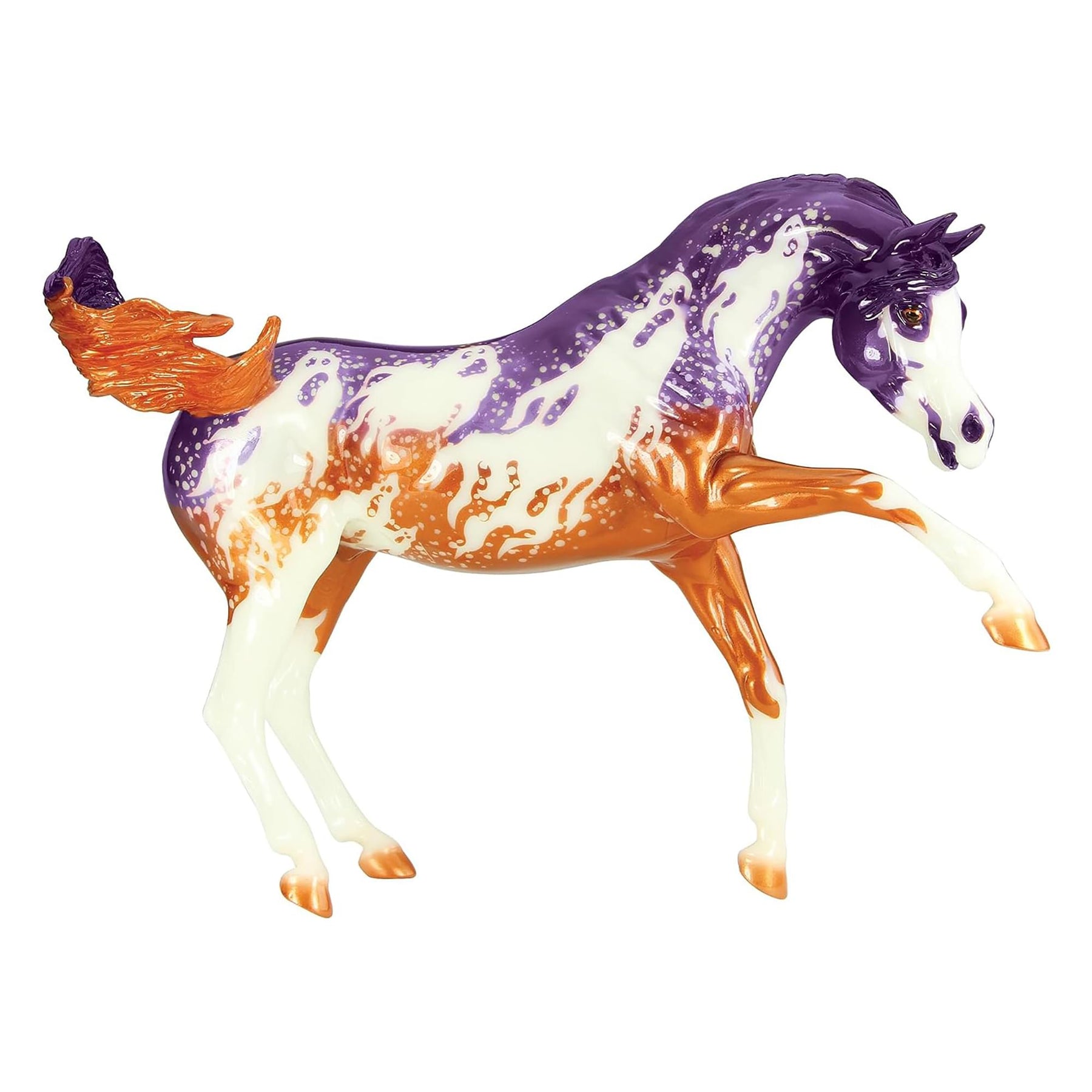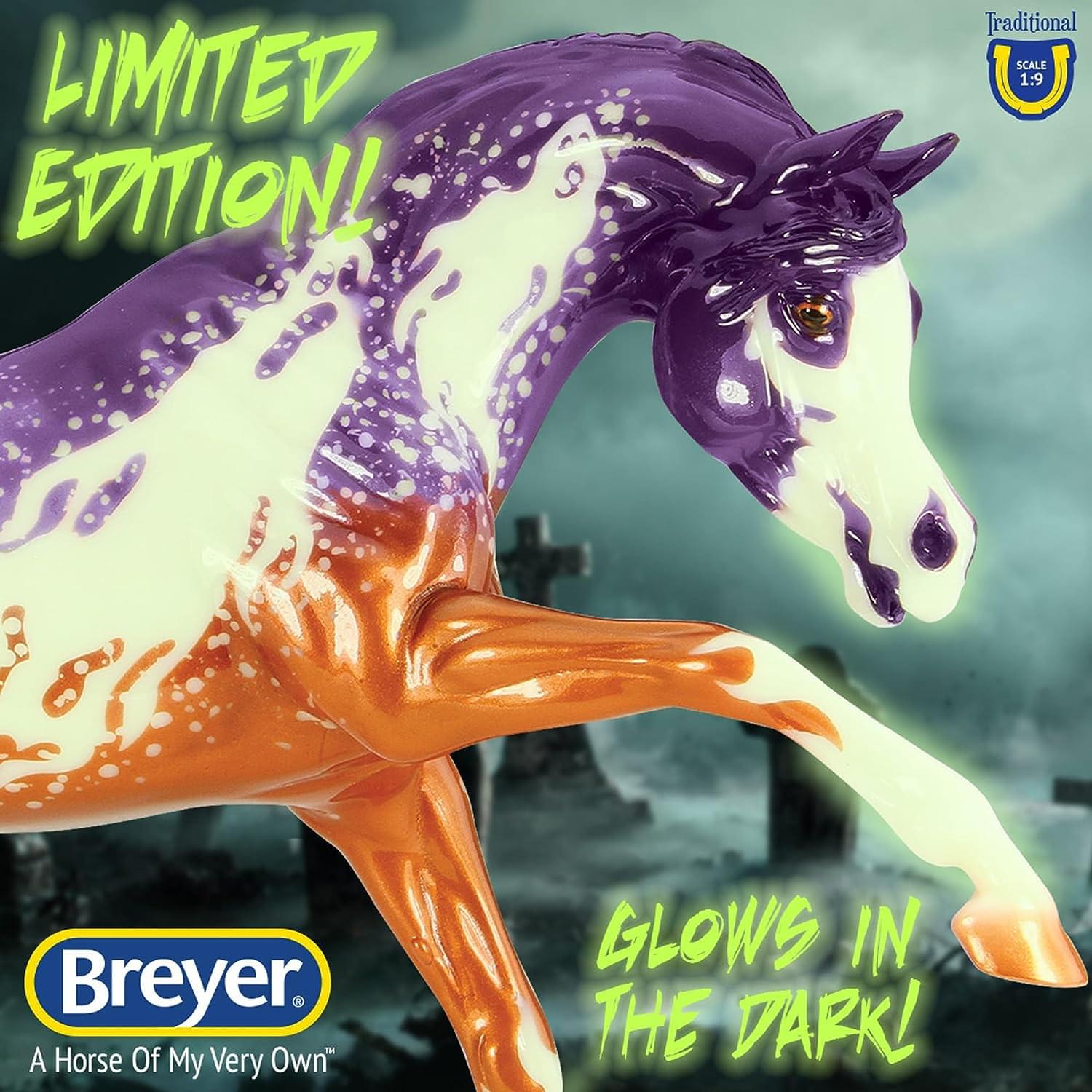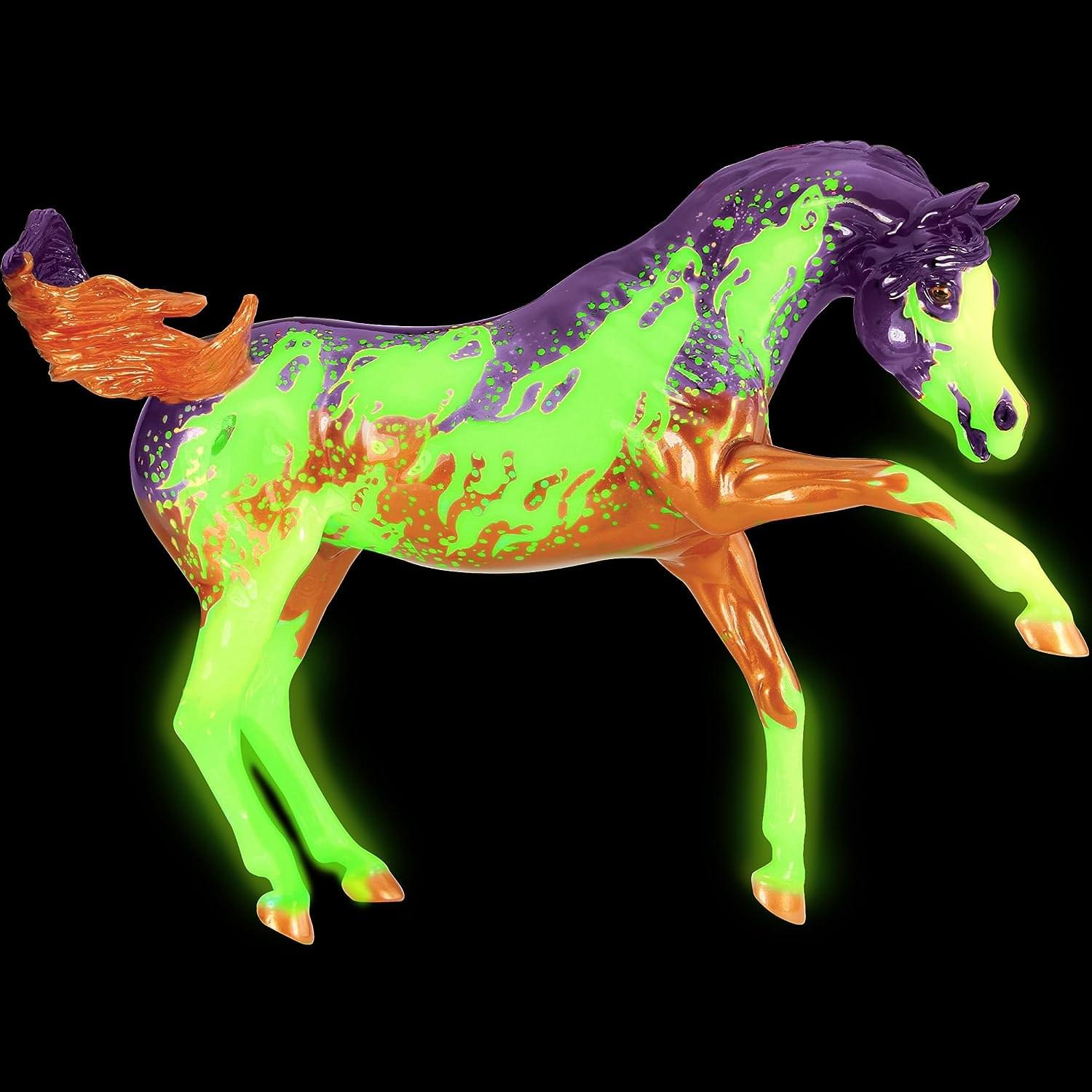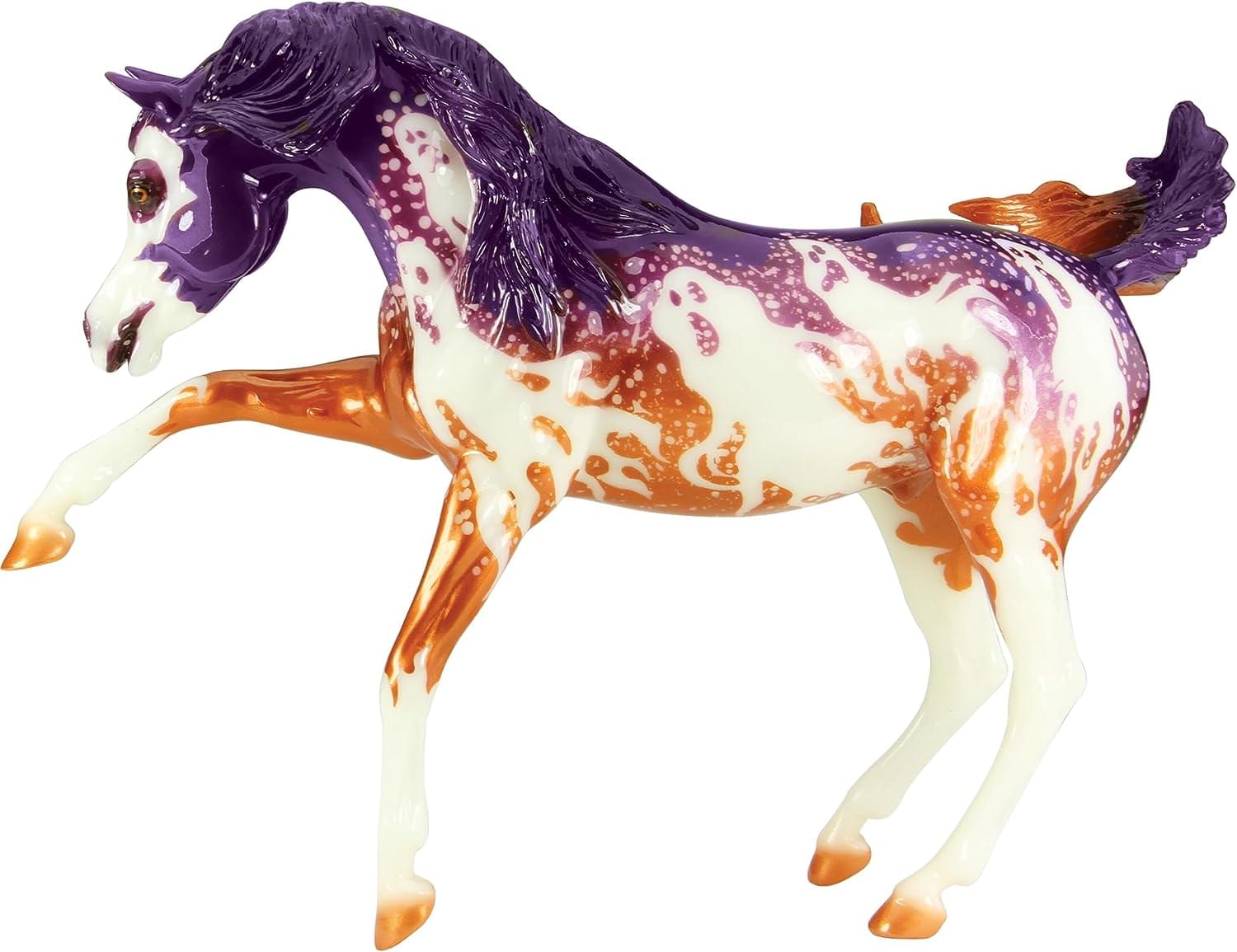 Breyer Traditional 1:9 Scale Model Horse | Spectre 2023 Halloween Horse
SPECTRE: On this All Hallow's Eve, something chilling has slipped from the shadows! This spooktacular limited edition Breyer Halloween Horse has "Spectre 2023" on his belly.
COLLECTIBLE SIZE: 1:9th scale Traditional model horse.
HAND CRAFTED DETAIL: Some 20 artisans work on each individual model horse, creating an exquisite hand-made collectible that is as individual as the horse that inspired it.
DISPLAY READY: Show off your model horse in or out of its attractive window box packaging!
GREAT GIFT IDEA: Purchase this model horse for your own collection or gift it to Breyer collector in your life!
Emerging from the darkness into the moonlight, Spectre is a hauntingly beautiful sight to behold. With an eerie coat designed by artist Lauren Hoeffer, this animated stallion is covered in ghastly ghosts. With their mouths parted in silent screams, the swirling ghosts have Spectre pawing at their phantom touch. His unique coat coloring melts from a deep purple to a metallic burnished orange that pops against his white markings, and is completed by a glossy finish. Painted with a white "mask" that gives him a spooky grimace, Spectre will continue to haunt you all night, as his ghostly white markings glow in the dark!