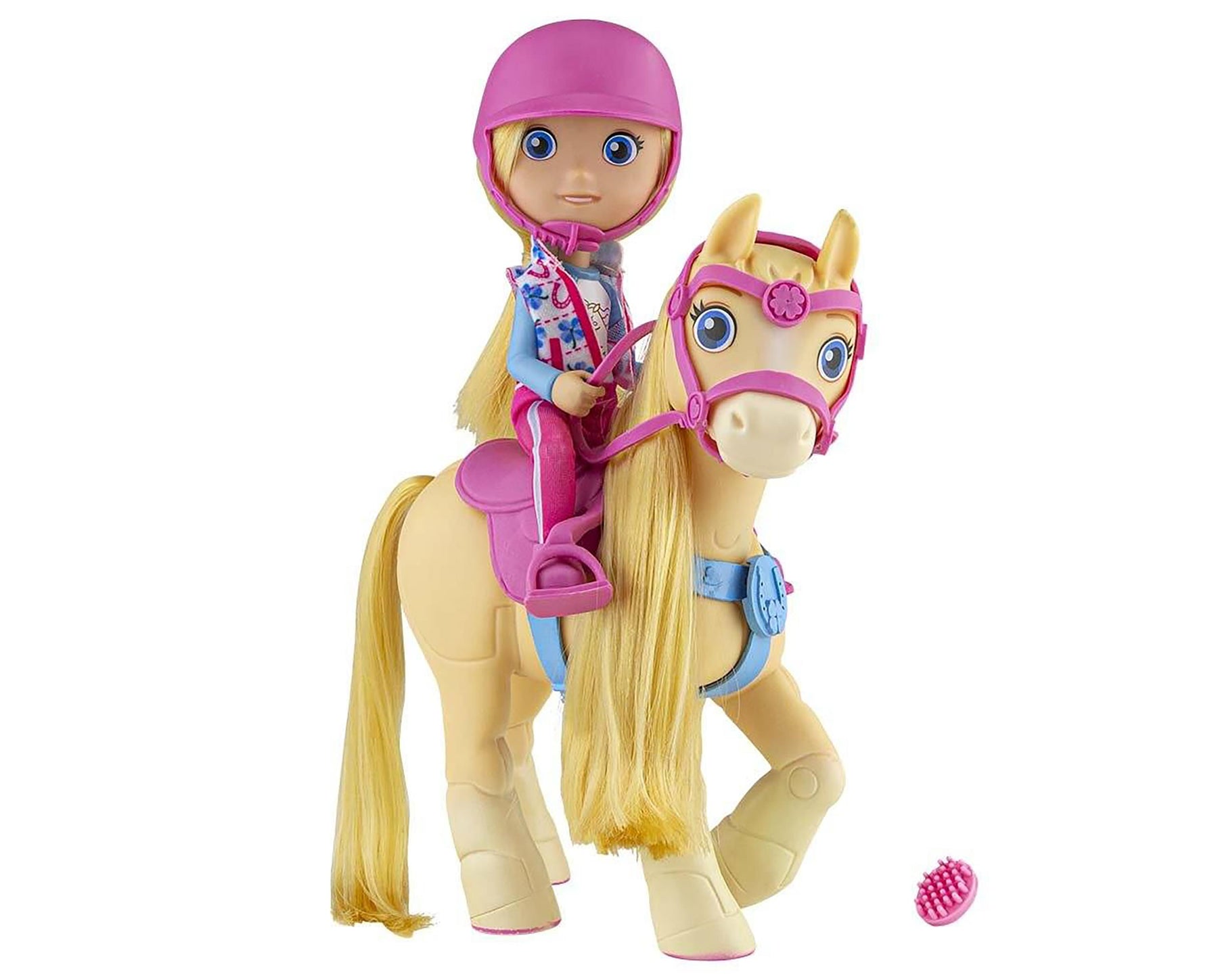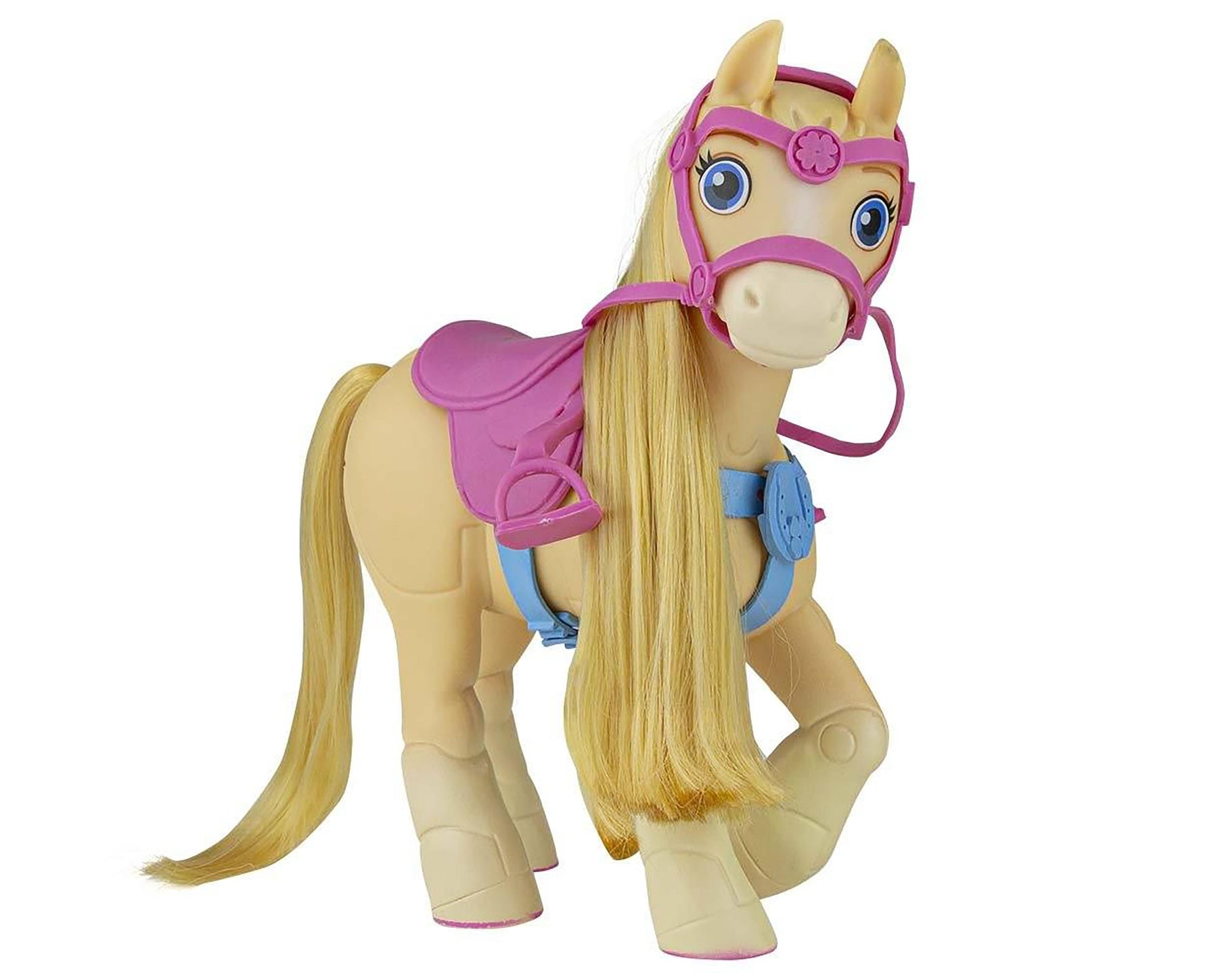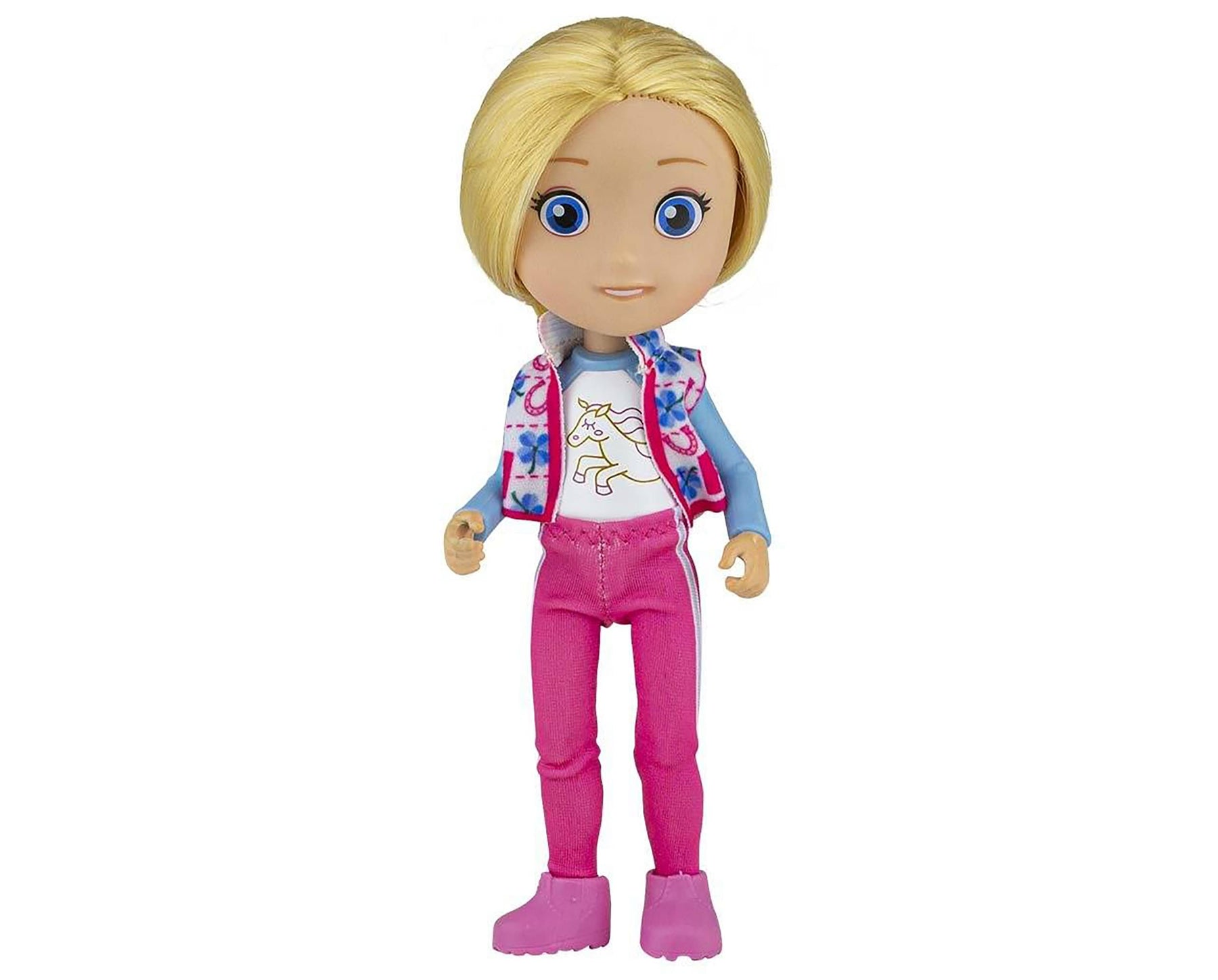 Breyer Pipers Pony Tales Horse & Rider Playset | Piper & Spark
PIPER'S PONY TALES: This fun set features Piper, an optimistic free spirit whose vivid imagination is constantly working overtime, imagining adventures she could go on.
FUN SIZE: Rider and pony stand about 6" high.
SET CONTAINS: 1 posable rider, 1 pony with riding tack, 1 riding helmet, 1 easy-to-dress outfit, 1 pony grooming brush, and 1 sticker sheet.
Piper & Spark are one of the new Piper's Pony Tales playsets being offered by Breyer. Sometimes, she can be a bit too eager, wanting things to happen right away and she learns, sometimes the hard way, that "first freedoms" are earned, but when you do it's an amazing feeling. Joining her on the adventures is her pony, Spark. He is also spirited and energetic but can often be spooked when faced with new situations and experiences and often has to be coaxed from hiding. Luckily his best pal's positive attitude gives him the confidence he needs to carry on. And, because he loves to eat, his favorite Spark Snacks will always motivate him too. Collect all three rider and pony sets for the ultimate Piper's Pony Tales­ play experience (each figure set sold separately)!
Read All About It on Our Blog
Trending Geek