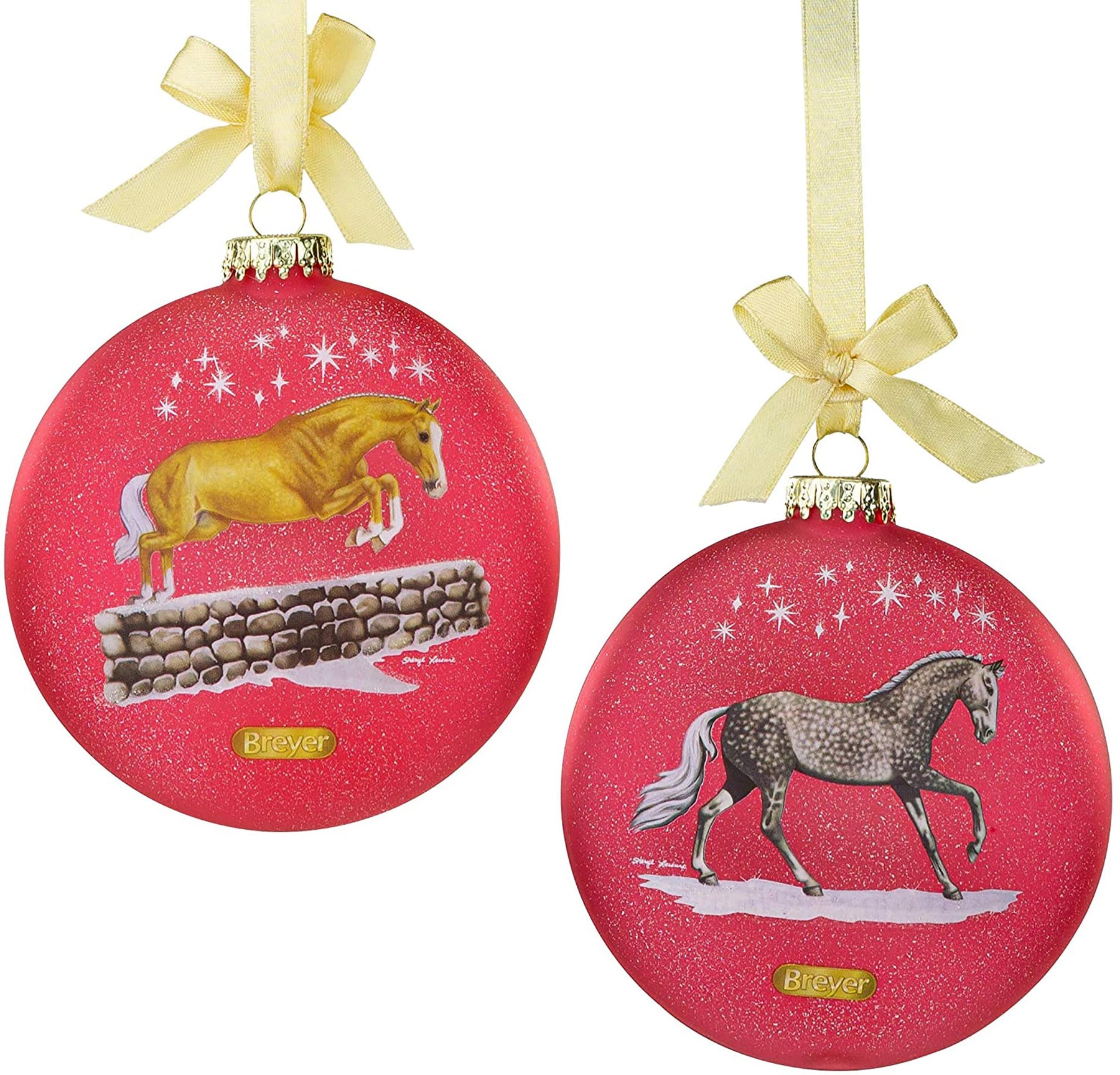 Breyer 2021 Artist Signature Holiday Ornament | Thoroughbred and Warmblood
A HOLIDAY TO REMEMBER: Celebrate Christmas with this beautiful Breyer 2021 holiday horse ornament!
WINDOW BOX SIZE: 5"L x 2.5"W x 5.75"H. Includes 1 ornament with Thoroughbred on one side and Warmblood on the other!
HAND-CRAFTED DETAIL: Multiple artisans work on each individual model horse, creating an exquisite hand-made model horse that is as individual as the horse that inspired it.
BEAUTIFUL DISPLAY: This stunning model horse ornament is equally at home on the mantel or on the Christmas tree.
GREAT GIFT IDEA: Purchase this model horse ornament for your own collection or gift it to Breyer collector in your life!
The athleticism and power of the horse have always captivated us. On this year's Artist's Signature ornament, artist Sheryl Leisure designed two gorgeous equine athletes to behold. One side of the translucent glass ball displays a palomino Warmblood jumping a stone wall, while the other shows a beautiful dapple-grey Thoroughbred cantering with his tail streaming behind him. Both sides feature glittering snow and stars. This is the 13th in a Collectible Series.
Read All About It on Our Blog
Trending Geek