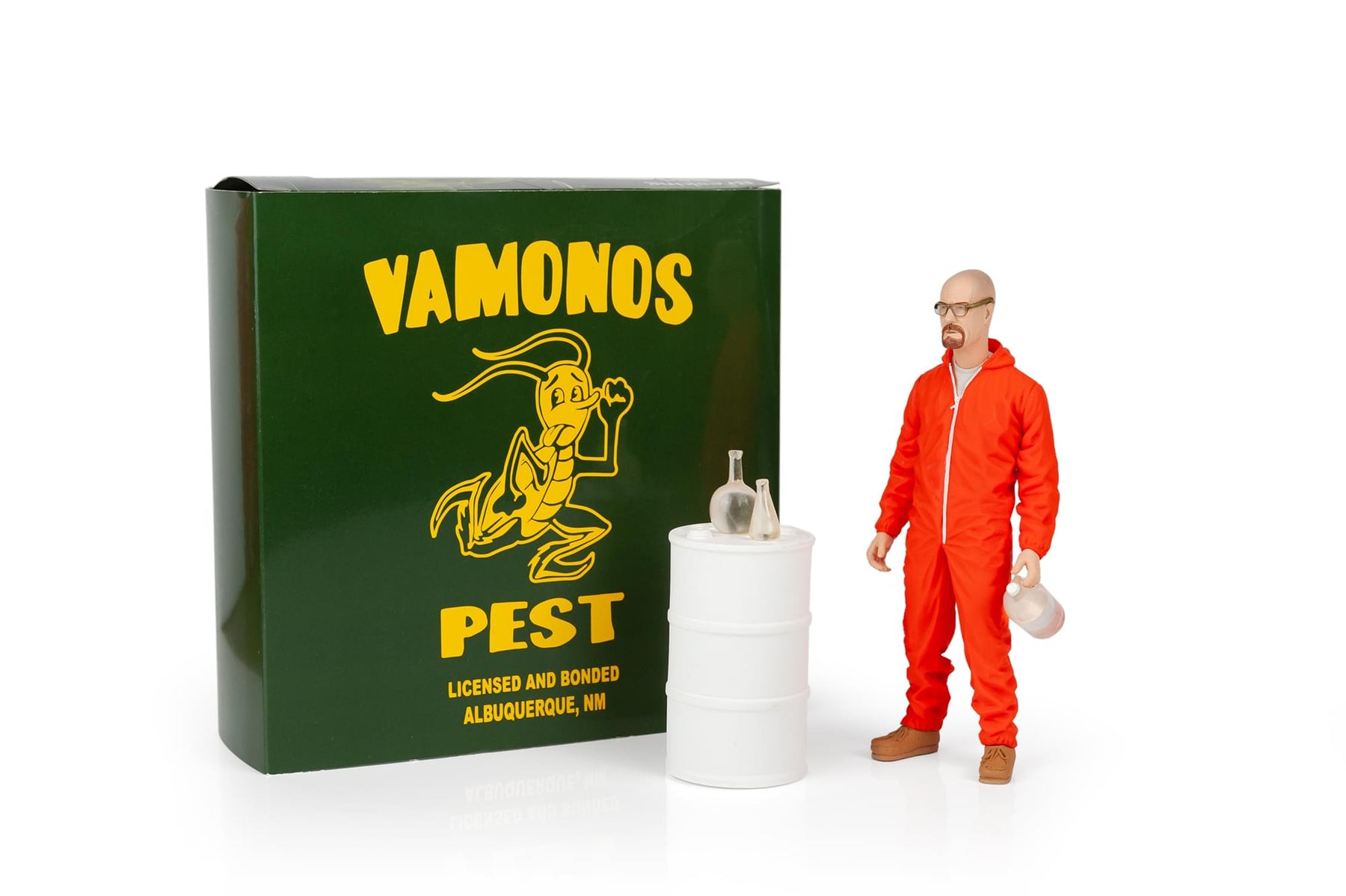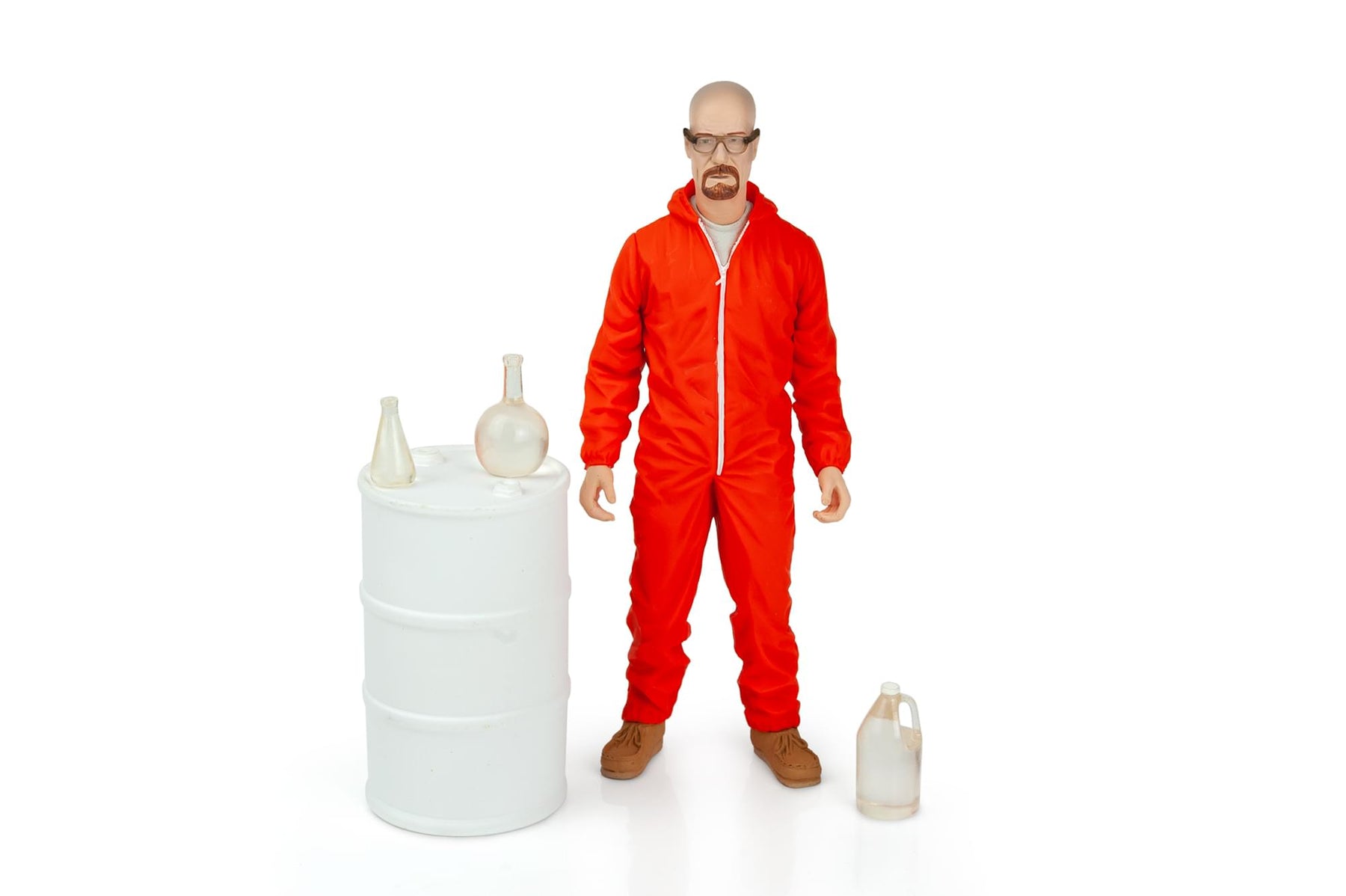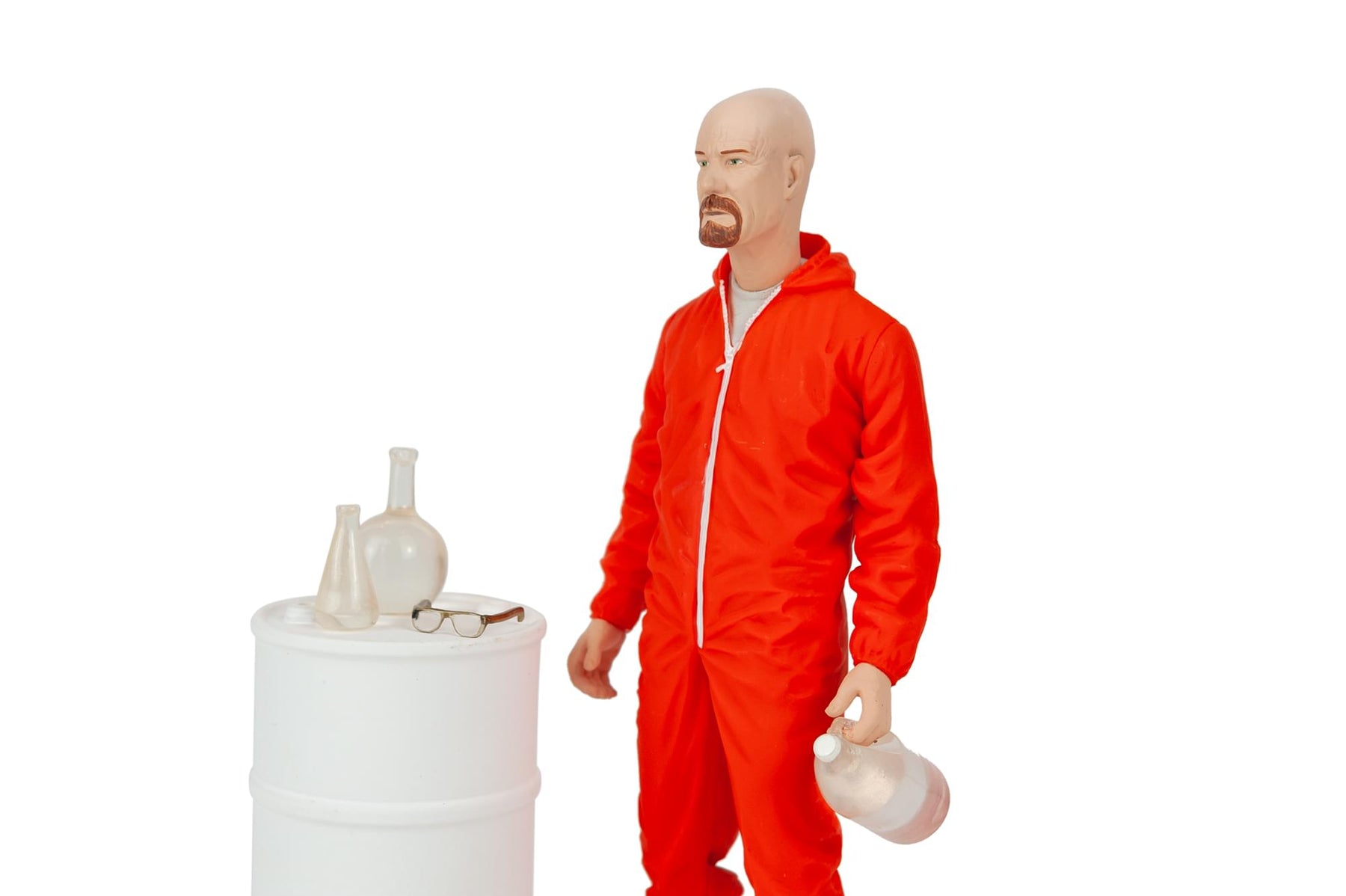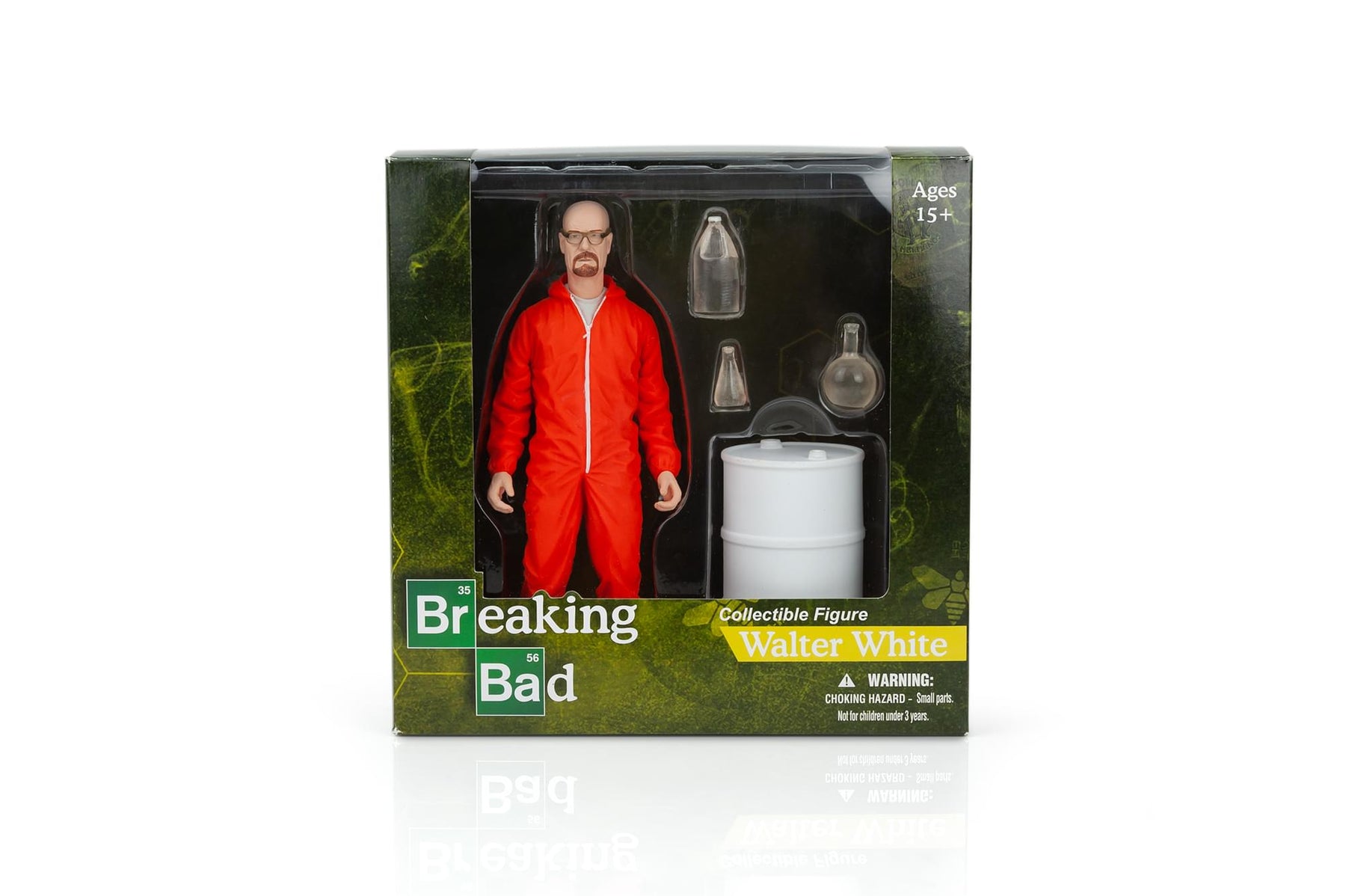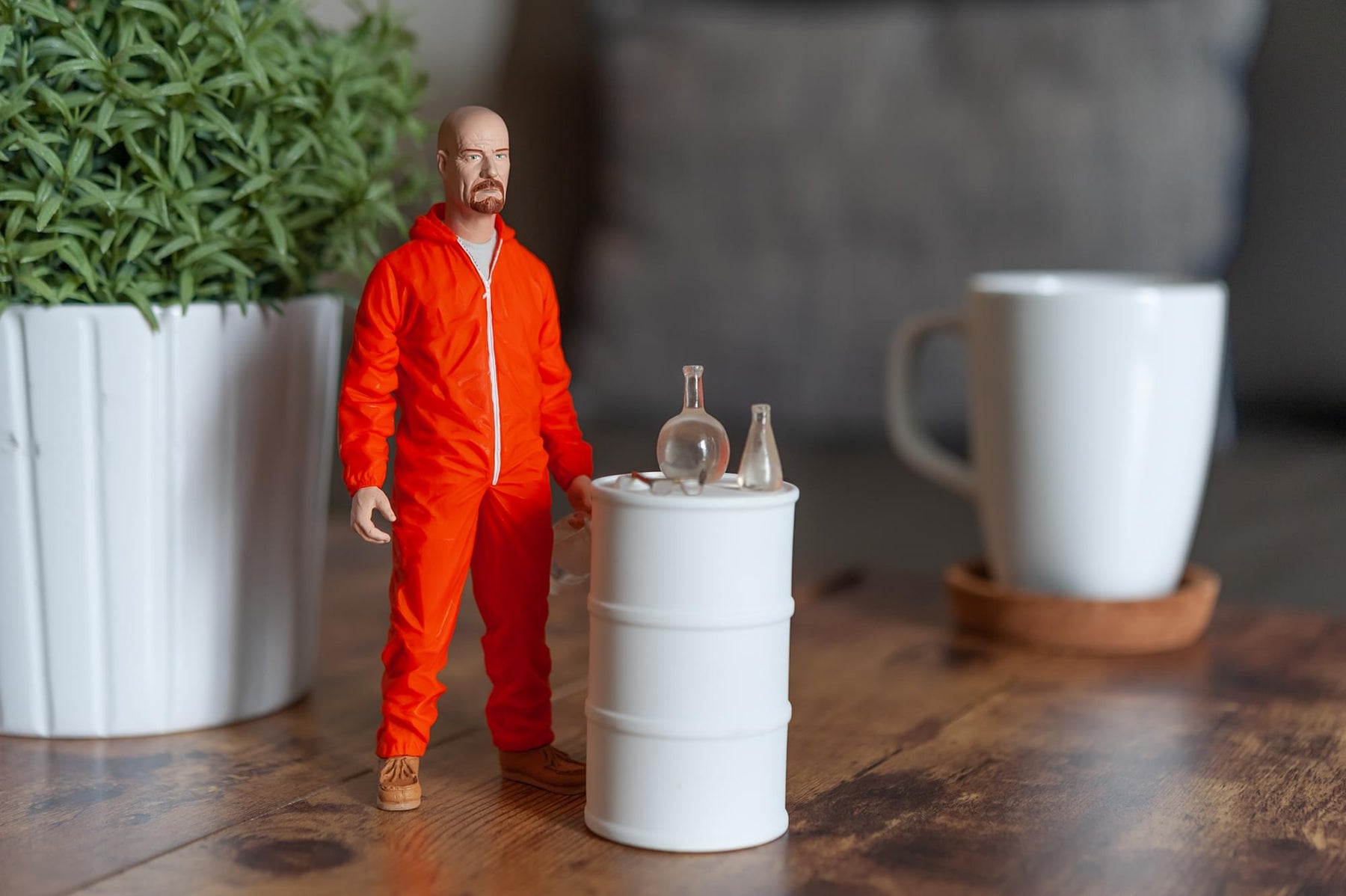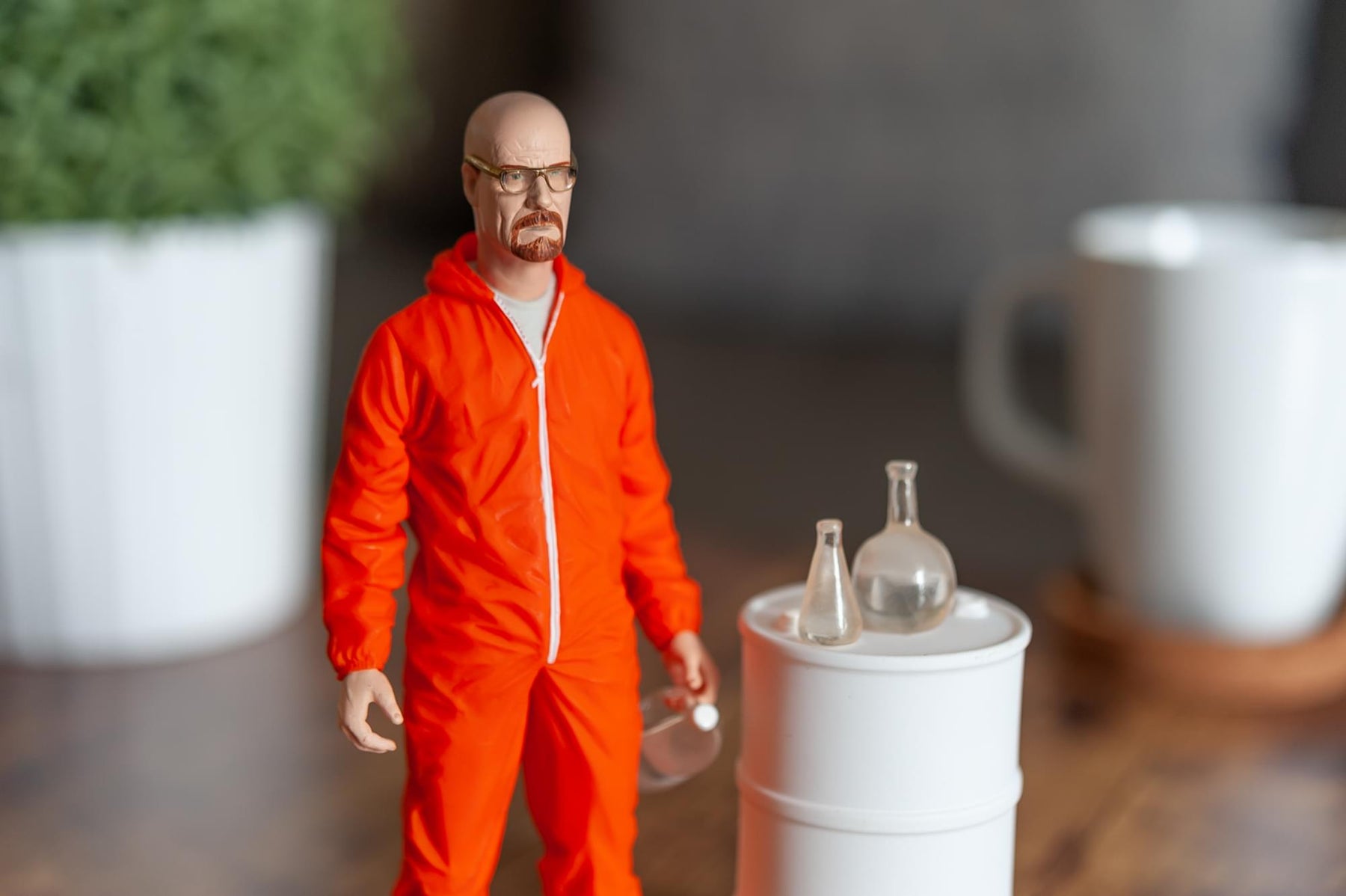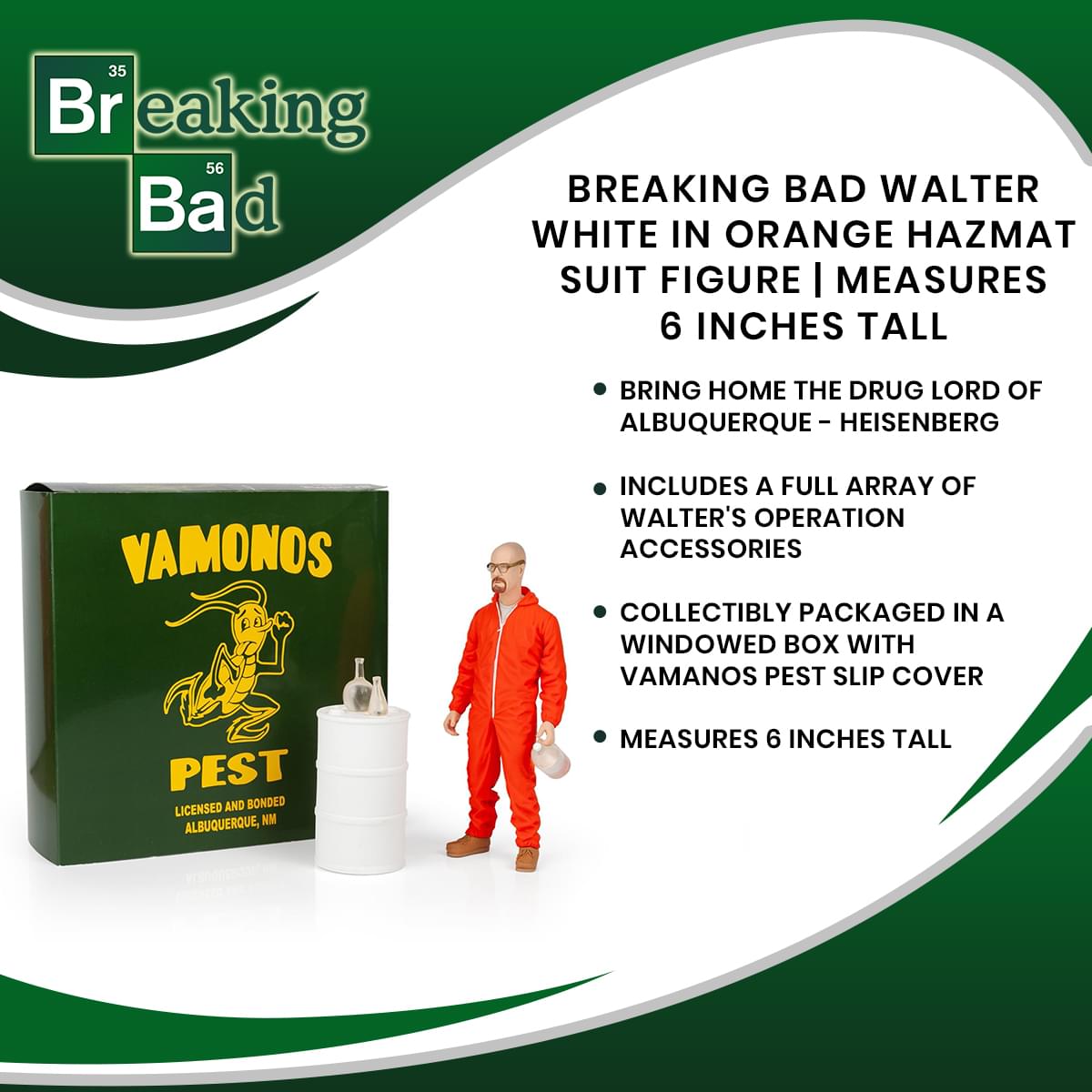 Breaking Bad Walter White In Orange Hazmat Suit Figure | Measures 6 Inches Tall
TAKE HOME HEISENBERG: The drug lord and criminal mastermind in the Breaking Bad series, Walter White, has put on his orange duds once again and is ready to complete your collection of Breaking Bad figures.
I AM THE DANGER: Mastering his mixture of illegal drugs, Walter White rose to become an international drug kingpin. From his meek beginnings as a school teacher, Walt rose to become a leader in the world of meth. This figure represents Walt in his drug production prime.
COMPLETE THE SCENE OF THE CRIME: Together with his chemical accessories, this collection of Breaking Bad figures will allow you to completely stage a scene straight out of the Breaking Bad series. Bring your ensemble of Breaking Bad figures to life!
ADULT COLLECTIBLE FIGURE: As fans of Breaking Bad know, there are many adult themes used. The same is true for the Walter White collectible. As such, this collectible is intended for adult age 18 and over.
OFFICIAL BREAKING BAD COLLECTIBLE FIGURE: Packaged in a Vamonos Pest slip cover, this collectible Breaking Bad figure is officially licensed and will make the perfect addition to any Breaking Bad series of collectibles.
ENTER THE WORLD OF ELITE CRIME
Joining the ranks of the meth dealers in the Albuquerque, NM area, Walter White transforms from a meek teacher to a multi-millionaire drug lord with expansions that reach clear to Europe. Driven by perfectionism, greed, and self-preservation, Walt makes a name for himself by offering the purest form of meth on the market which adorns the name, "Blue Sky." With his knowledge of chemistry and contributions to the scientific world, Walter White would later adopt the name Heisenberg and become a drug kingpin of the southwest. This character figure pays respects to the growing drug menace and anti-hero of the hit series, Breaking Bad.
BREAKING BAD NEVER LOOKED SO GOOD
Standing at 6 inches tall, this collectible Breaking Bad figure features Walter White wearing his orange hazmat suit. Complete with several accessories including a chemical barrel, collectors can set the scene for their favorite Breaking Bad moments and create their own custom dioramas. Decorate your home, office, and more with this unique character figure depicting Heisenberg himself.
Read All About It on Our Blog
Trending Geek