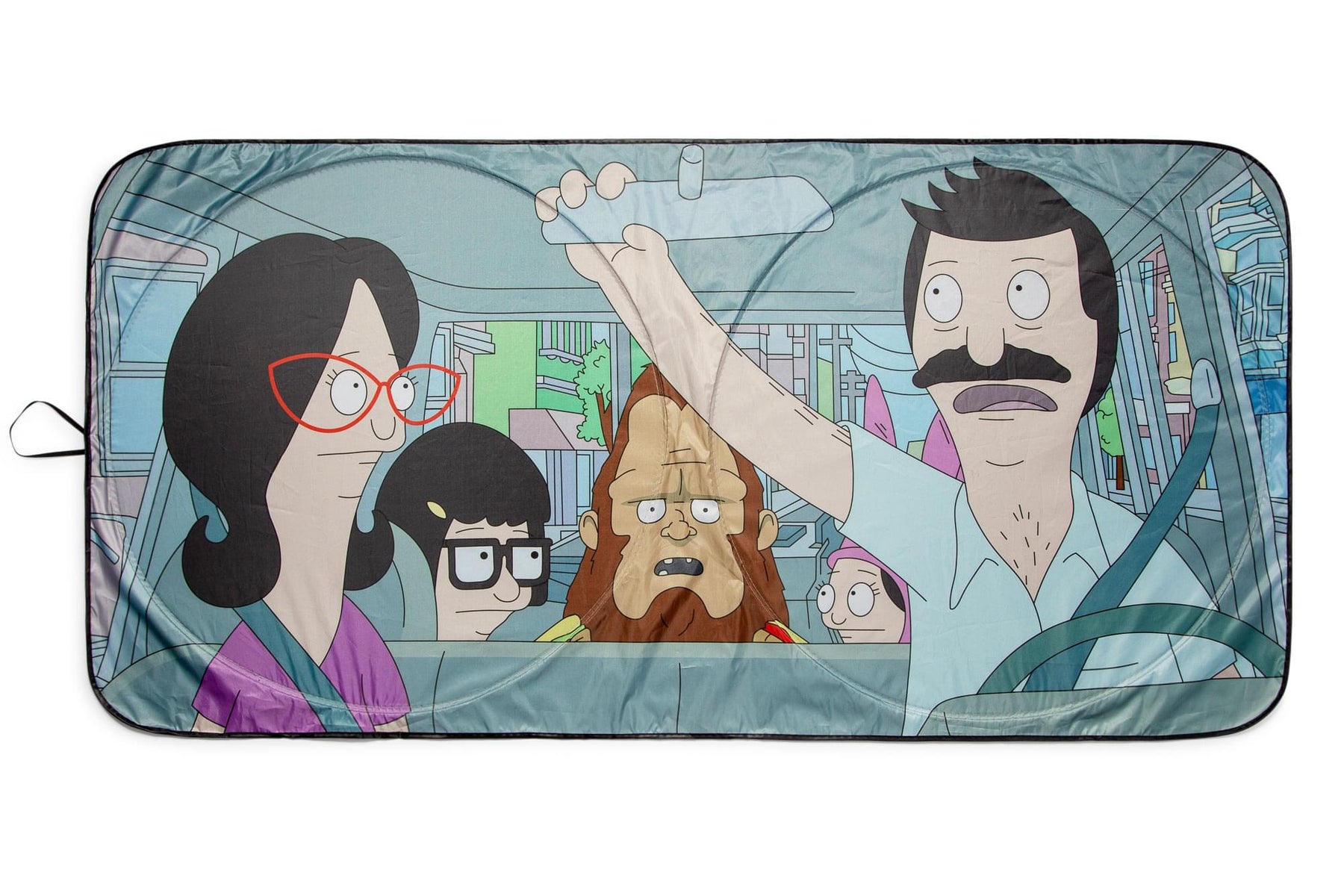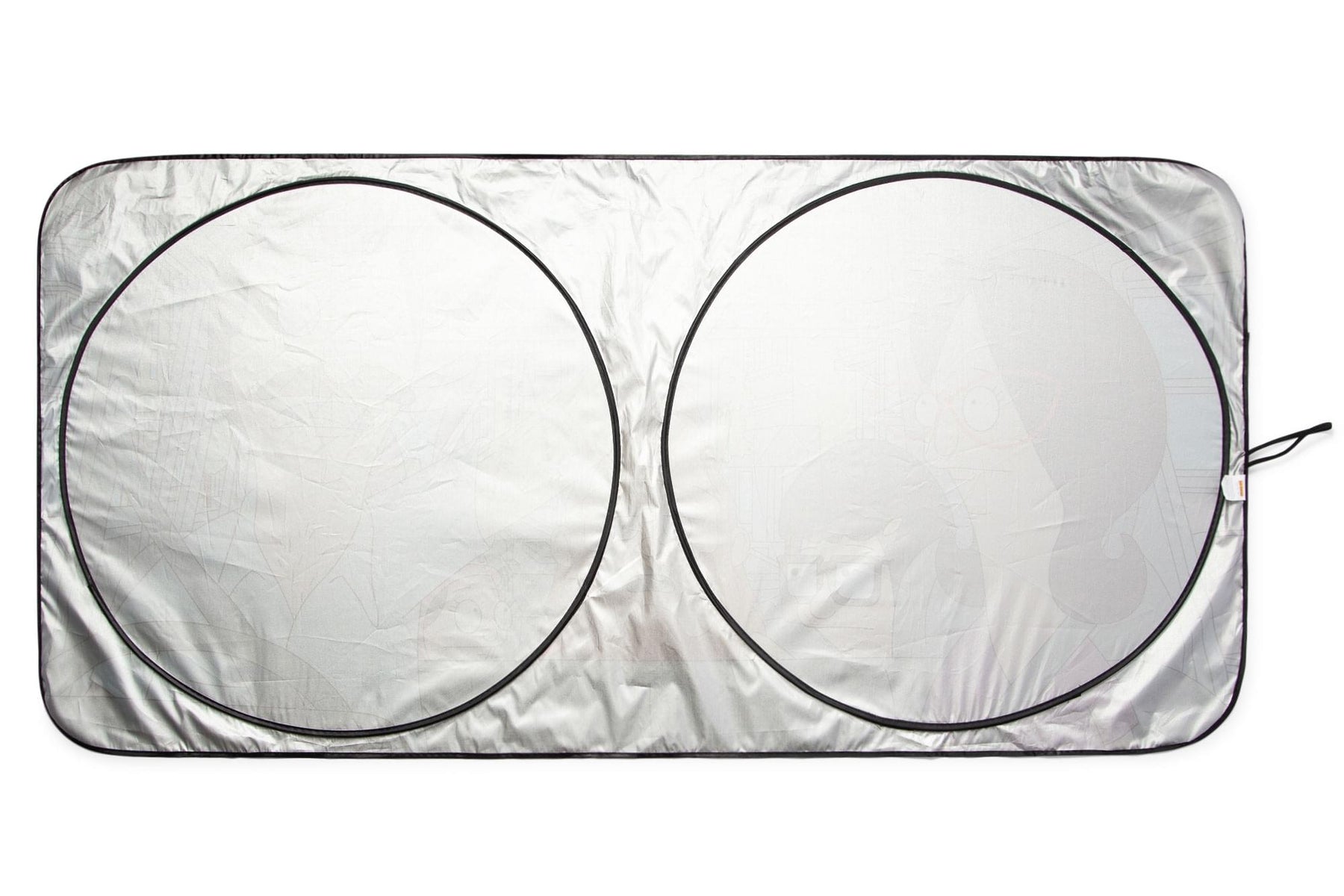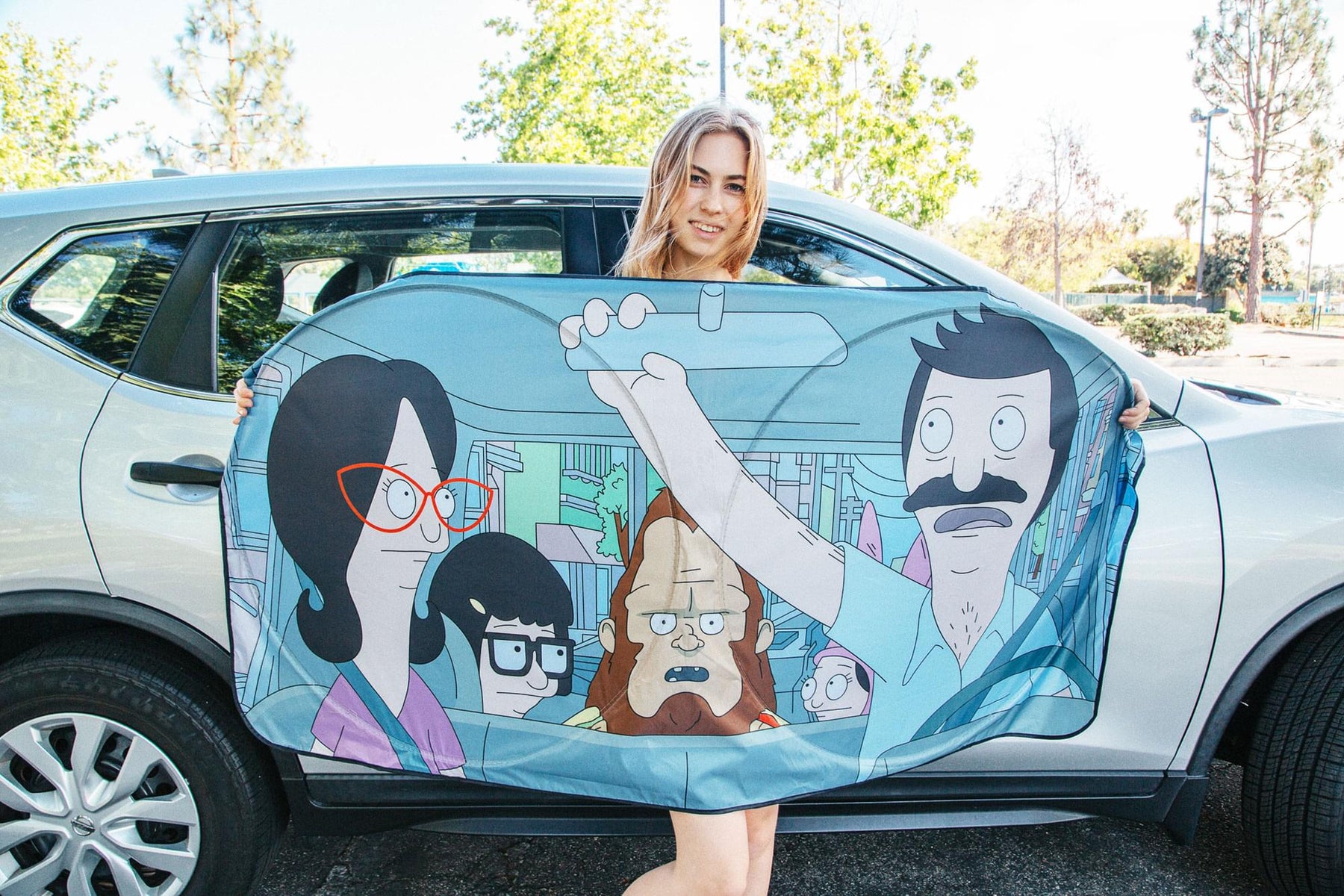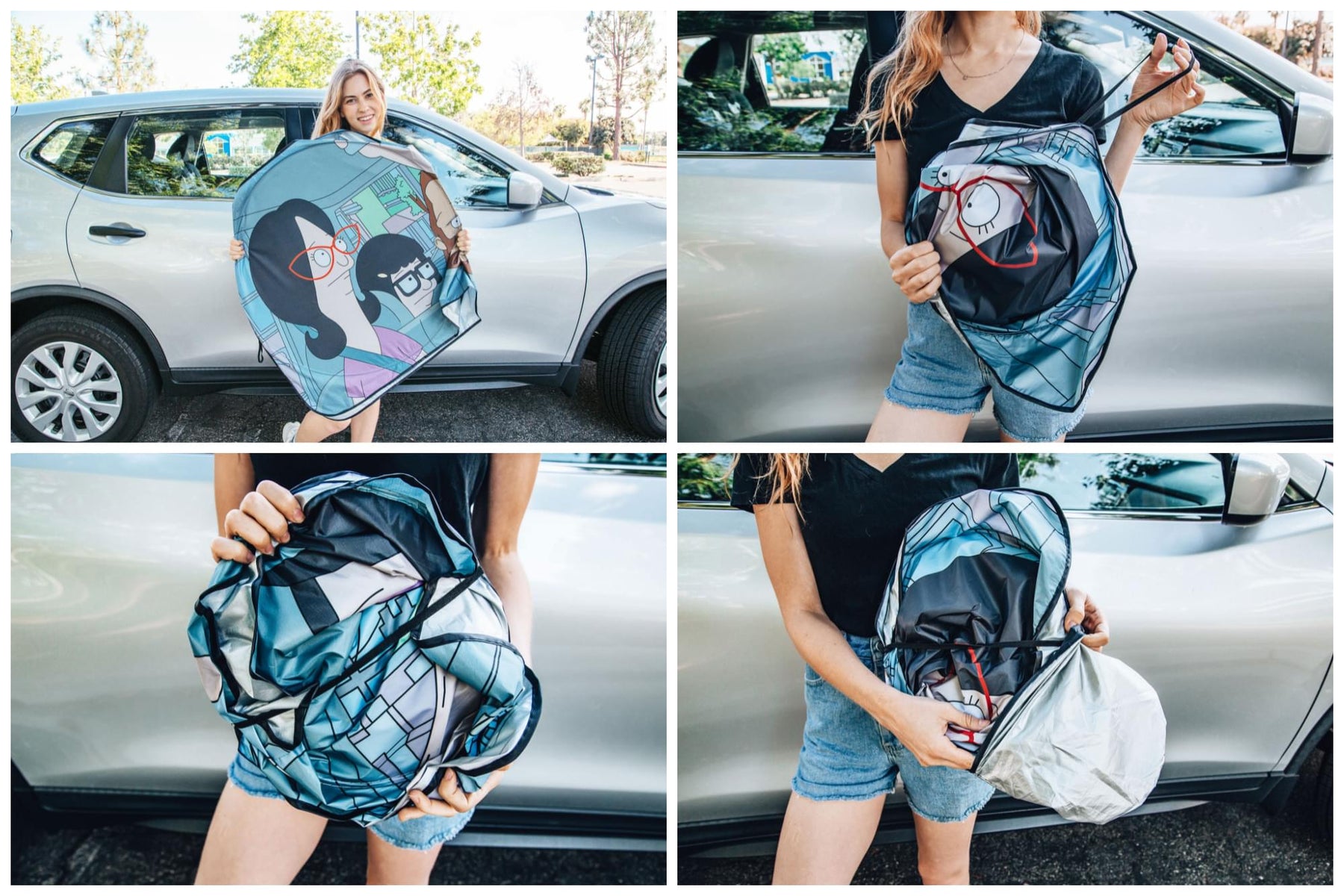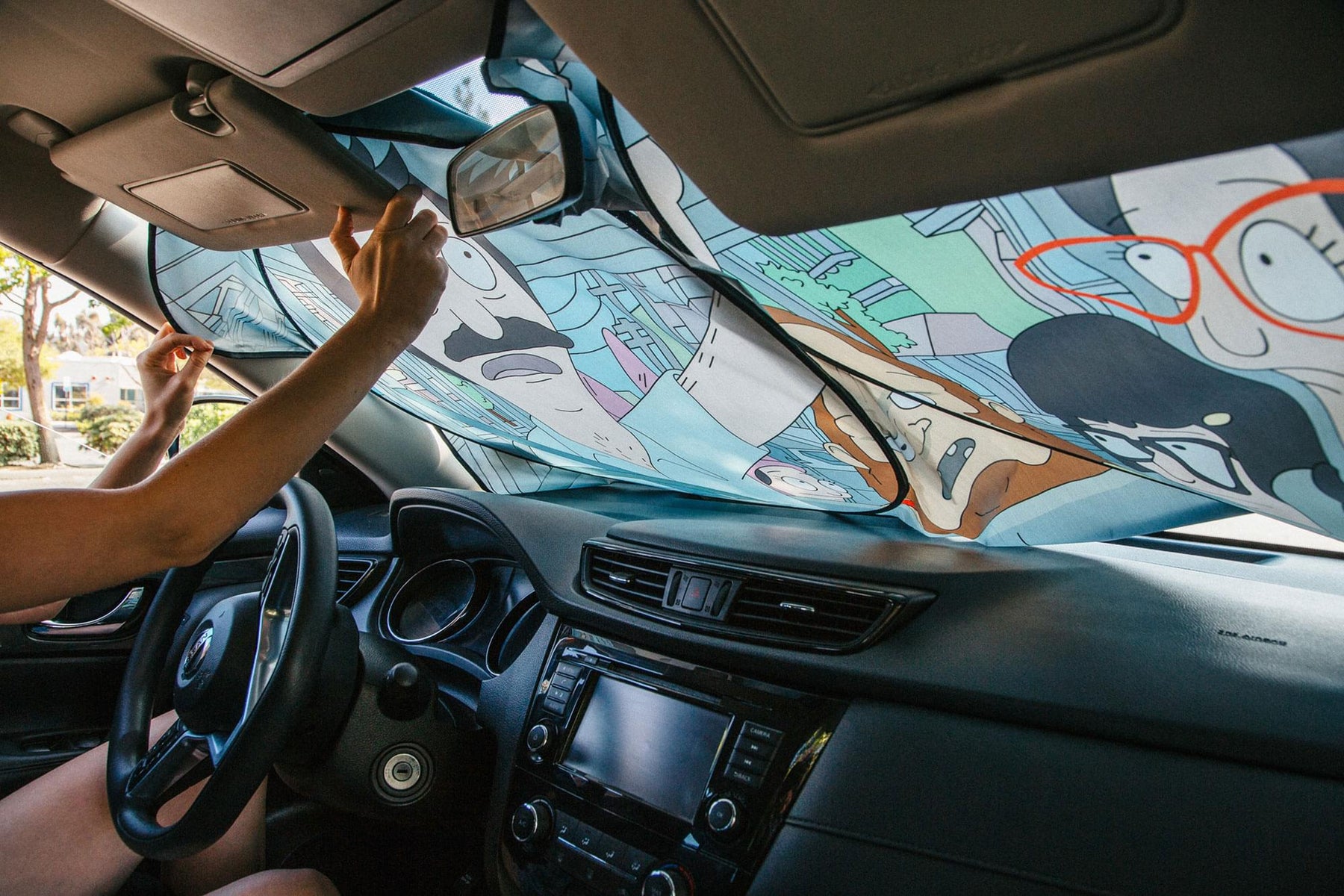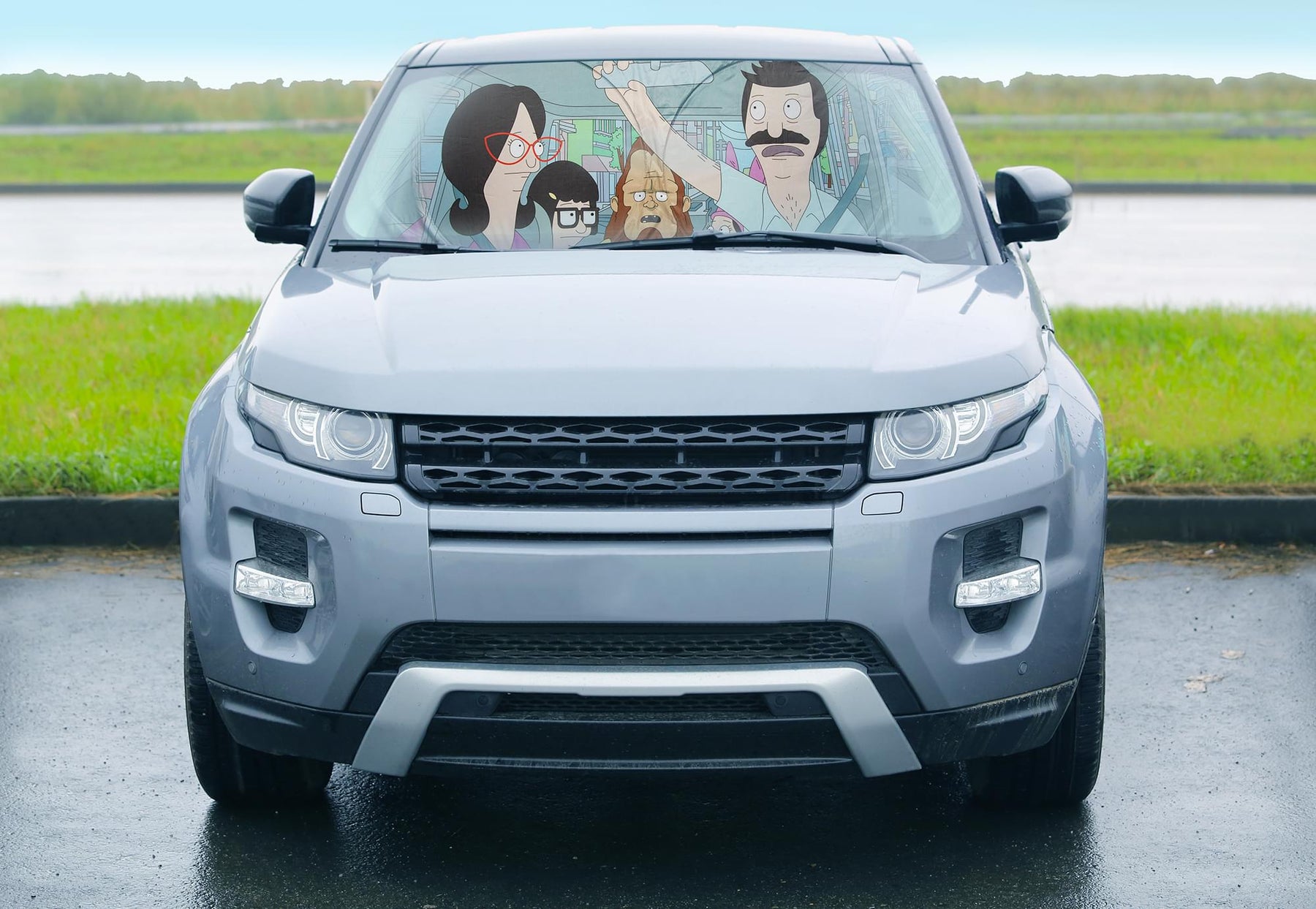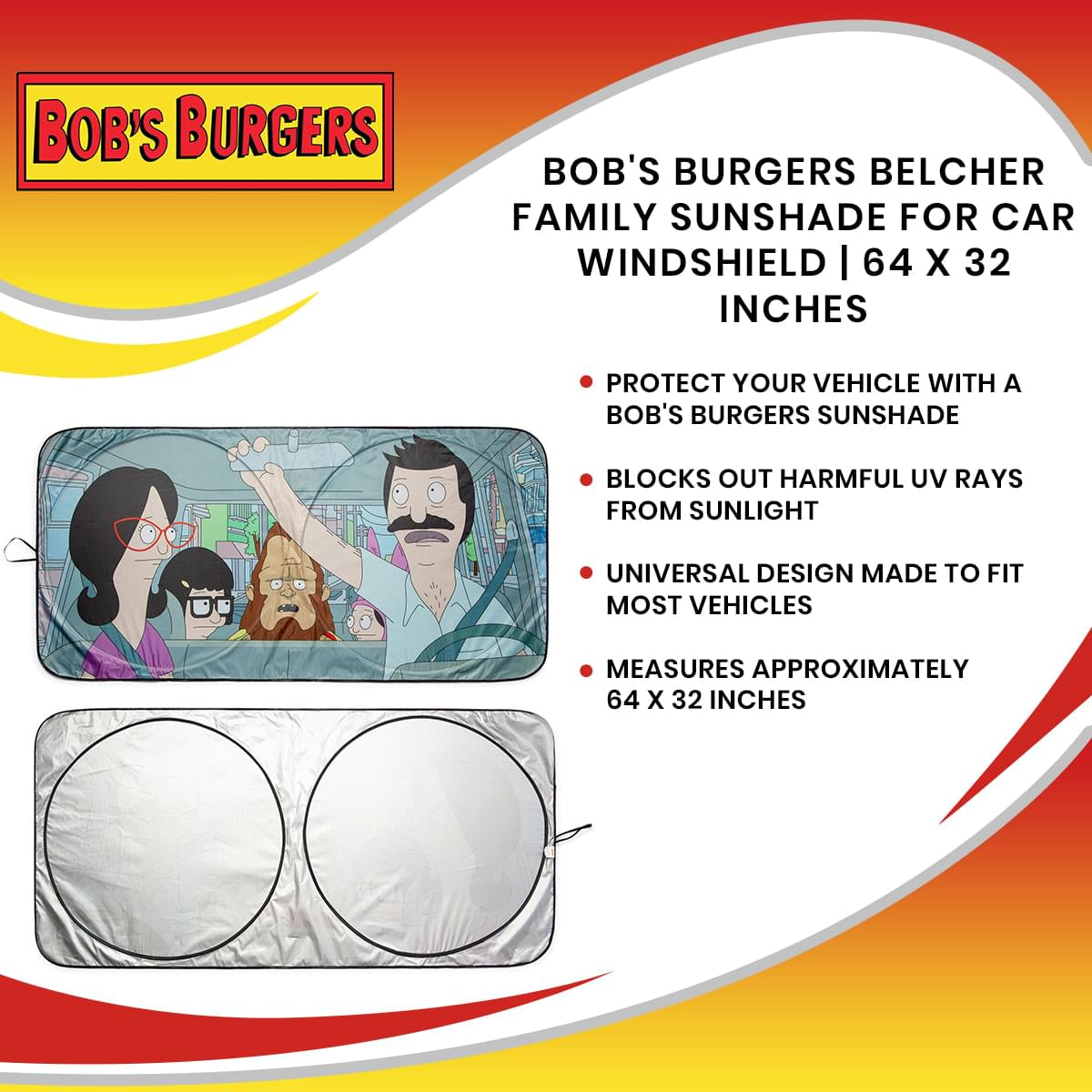 Bob's Burgers Belcher Family Sunshade for Car Windshield | 64 x 32 Inches
Be Cool By Being Cool: They're adrenaline junkies! This Bob's Burgers sunshade protects, cools, and blocks out harmful UV rays from the sunlight. The windshield sun visor prevents your car's interior from cracking and fading.
Iconic Design: Inspired by the animated sitcom, this Bob's Burgers sunshade features the Belcher family. The sun visor makes it look like Bob, Linda, Tina, and Louise are in your car, with Beefsquatch (Gene) along for the ride.
Universal Fit: Measuring approximately 64 x 32 inches, this full-coverage sun visor is made to fit most standard vehicles. The collapsible design allows you to easily fold and safely put away the car sunshade until needed.
Geeky Car Accessory: Take a drive with your favorite comedic family of five, the Belchers. This collectible Bob's Burgers car sunshade can be placed on the windshield for maximum coverage against harsh sunlight conditions.
Great For Gifting: Satisfy your cravings for more Bob's Burgers. From the restaurant to the streets, fans can hand over the wheel to the Belcher family. Upgrade your ride with this officially licensed Bob's Burgers sunshade.
BOB'S BURGERS CAR ACCESSORIES
Take a drive through Ocean Avenue with this exclusive Bob's Burgers car sunshade.
Based on the popular animated comedy series, the sun visor features all five members of the Belcher family. Place the protective sunshade on your windshield to see Bob, Linda, Tina, Louise, and Gene as Beefsquatch going for a joyride in your car.
After enjoying the special Burger of the Day, the last thing you want is to open your car door to a blast of hot air. While you are inside your favorite burger joint, place this sun visor on the windshield to keep your vehicle at a cool and comfortable temperature.
A WINDSHIELD SUNSHADE FOR YOUR FANDOM
This sun visor will help prevent damage to the interior of your vehicle, providing extra coverage from harmful UV rays. We're speaking in words, no damn dirty lies here!
The universal fit measures approximately 64 x 32 inches, fitting most cars, trucks, and vans. Foldable and easy to store, you can have this sunshade handy when you park across from Jimmy's Pesto's Pizzeria.
Order up with this officially licensed Bob's Burgers car sunshade.
Read All About It on Our Blog
Trending Geek