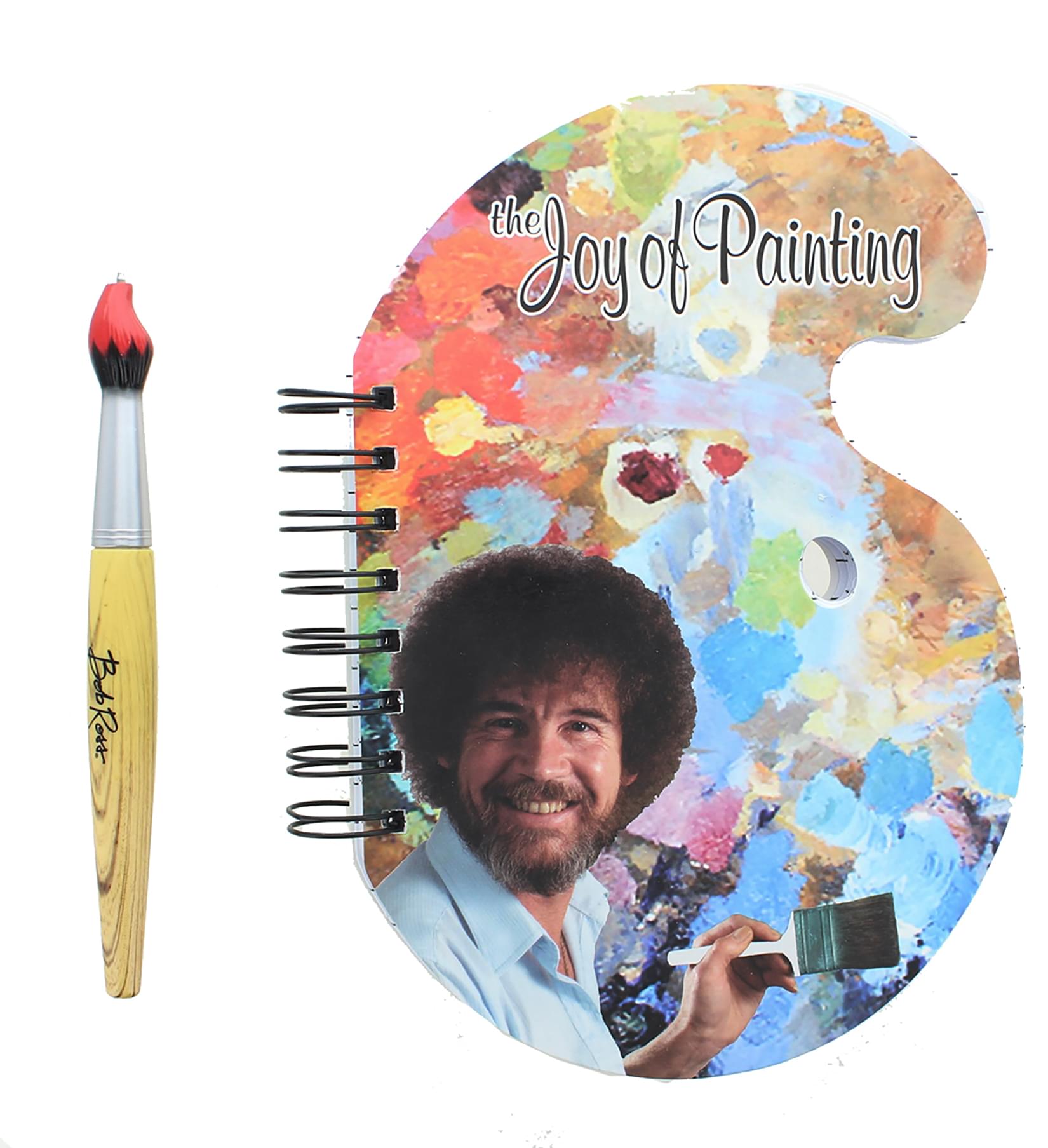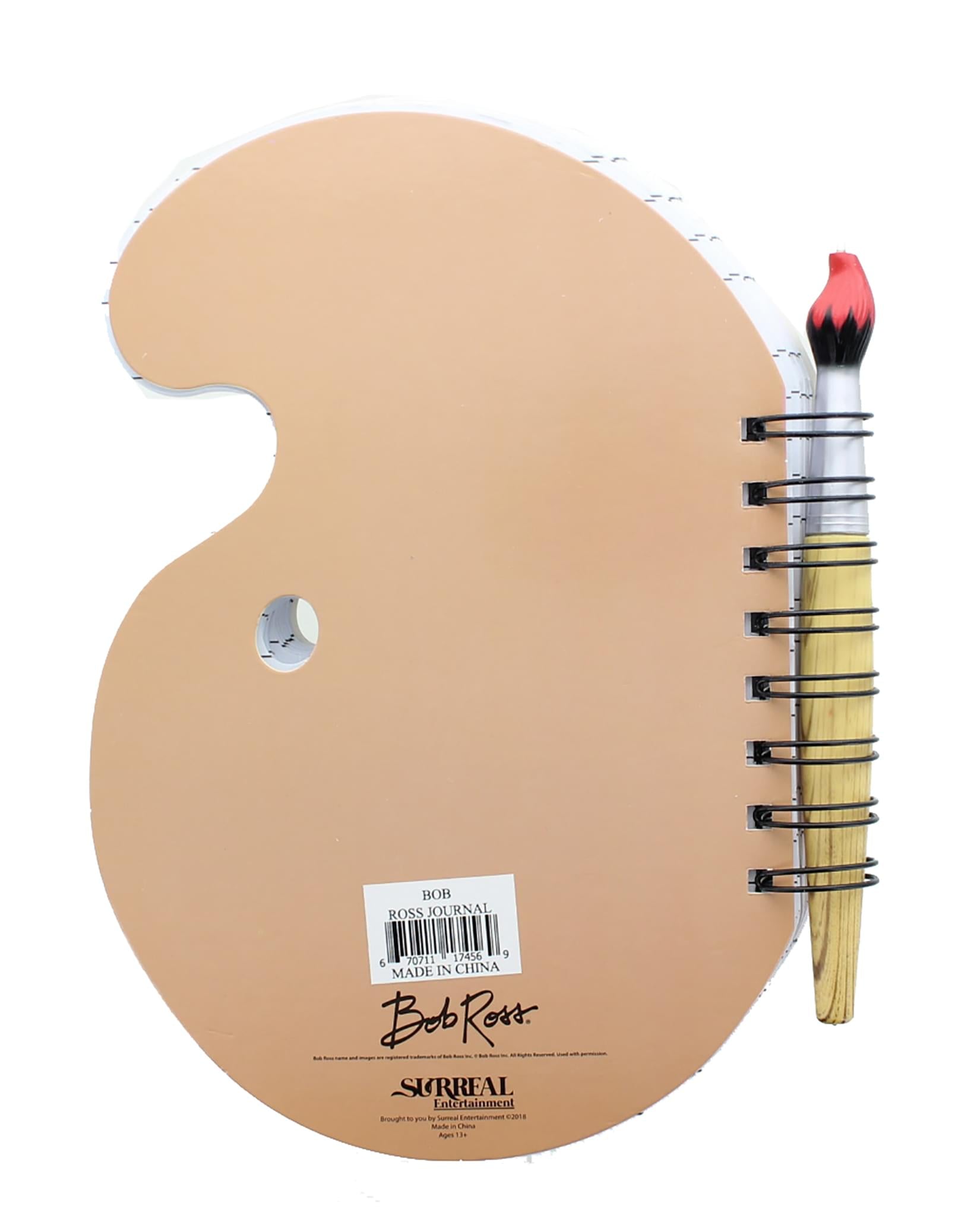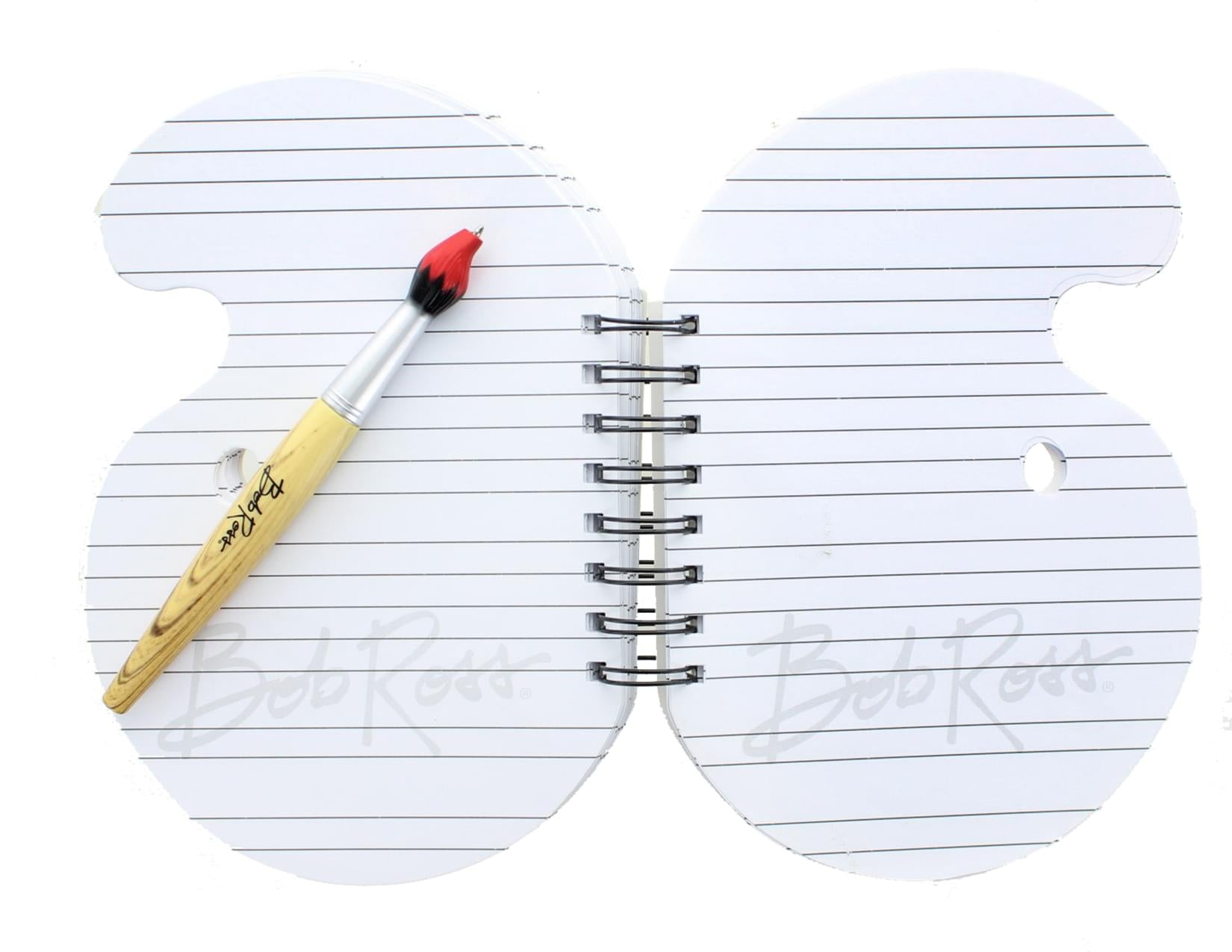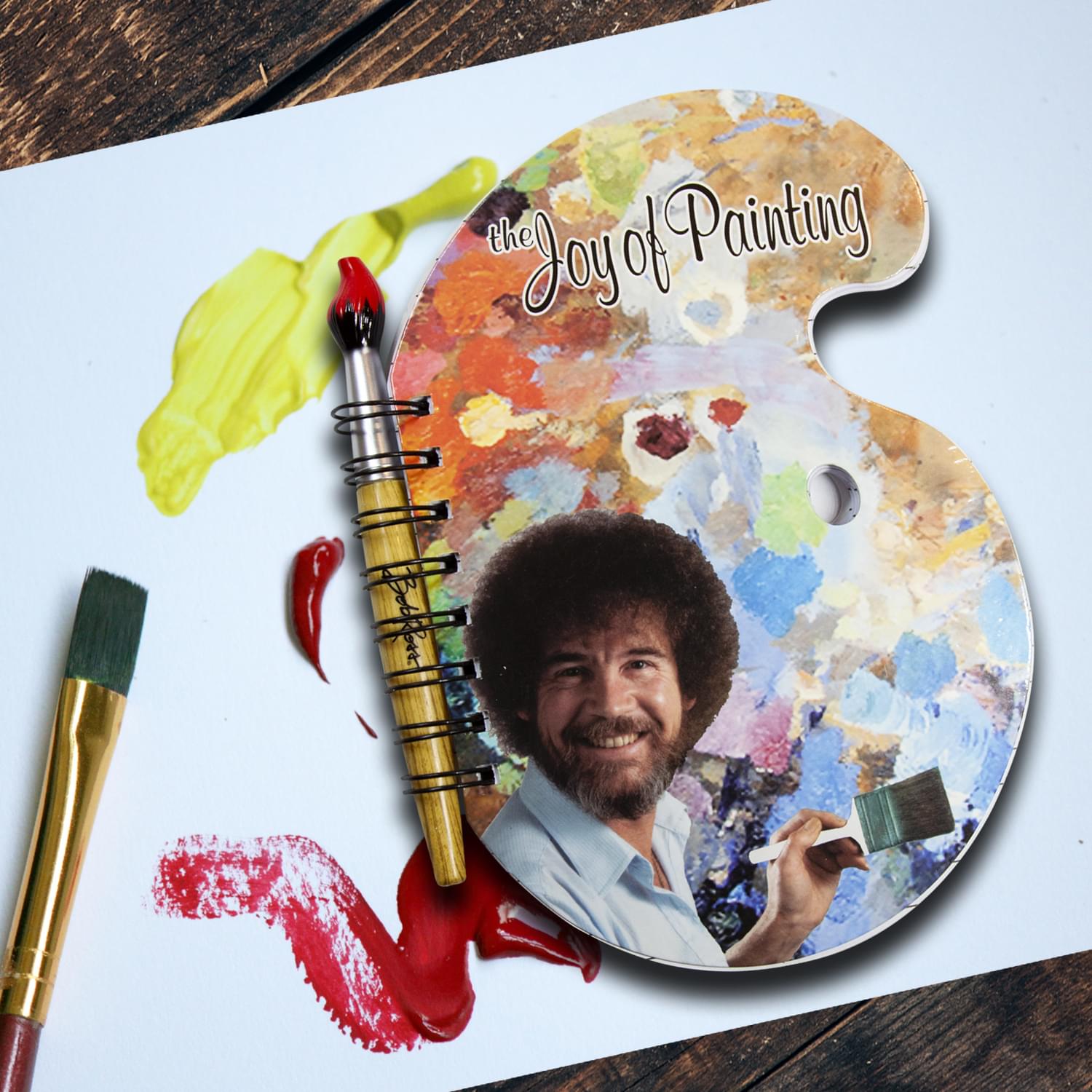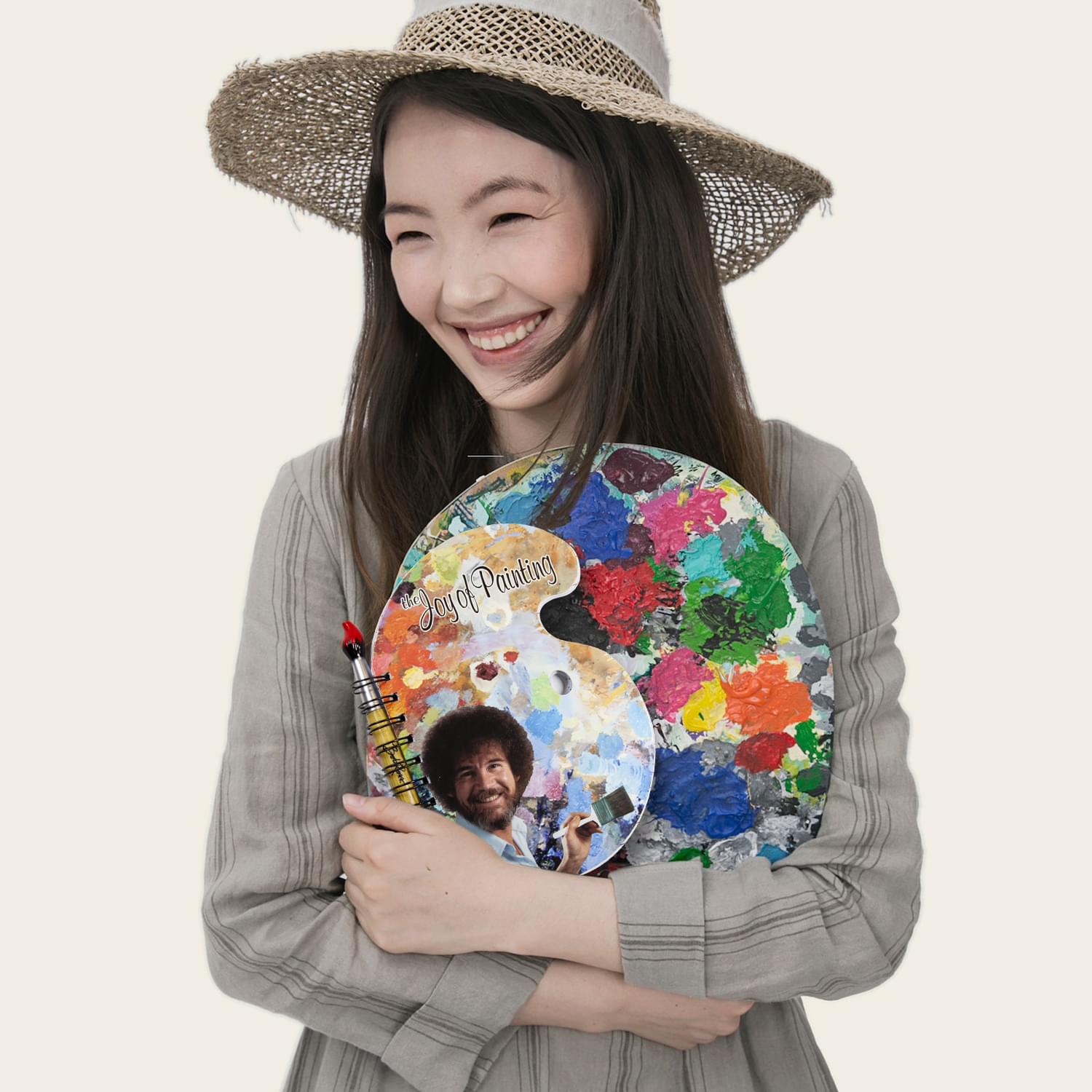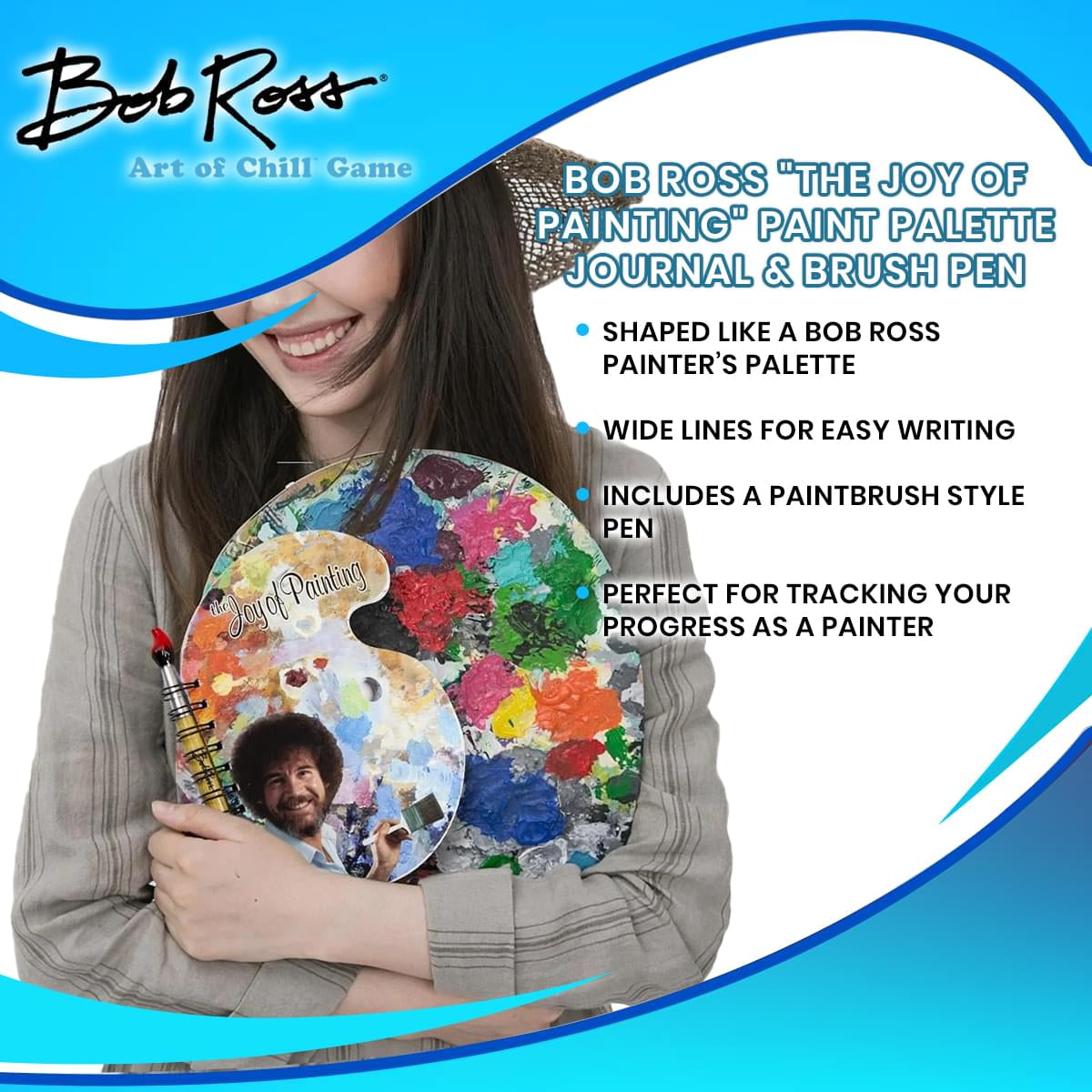 Bob Ross "The Joy of Painting" Paint Palette Journal & Brush Pen
OFFICIALLY LICENSED MERCH: Set includes a spiral notebook in the shape of paint palette!
A POP CULTURE ICON: Featuring the host of the hit 1980s painting tutorial TV show, Bob Ross!
PREMIUM QUALITY MATERIALS: Made with thick paper, you can easily jot down your "happy little" notes!
COLLECT IT OR GIFT IT: Makes a cool present for all occasions! Perfect for inspiring artists!
NOT FEELING HAPPY AFTER PURCHASE? No problem! Return it for a full refund.
A must-have for all Bob Ross fans!
Own a collectible inspired by one of the happiest television personalities in pop culture history, the legendary painter Bob Ross! Featuring the host of the hit 80s TV show, our Bob Ross Journal and Pen set includes a spiral notebook in the shape of a paint palette, as well as a ink pen shaped like a paint brush! An officially licensed Bob Ross product by Surreal Entertainment.
Calling all pop culture enthusiasts!
Can't get enough the famous artist's memorabilia? It's time to add this one to your growing collection! The cover features Bob Ross, and is filled with lined pages with Bob Ross watermarks. Doodle in it or admire it on your Bob Ross Collectible shelf! Also makes a great accessory for your Bob Ross Halloween costume or cosplay!
It's time to let your gift-giving "get crazy"!
Planning for a Bob Ross-themed party or running out of ideas on what to give to your friends? With its adorable and funky look, our Bob Ross palette set is a quirky gift suitable for all occasions! The perfect present for birthdays, house-warming parties, Christmas, Hanukkah, graduation, and much more! Or just give it to the artist in your life to show your appreciation for them. With Bob's can-do attitude - anyone can do it!
The joy of painting!
Get this notepad and bring it with you everywhere you go as a reminder that there are no mistakes, just happy little accidents! You could even write that down, if you are the forgetful type. It's the perfect notebook for writing down recipes, secrets in your diary, or jotting down notes in your office! Suitable for adults and children.
Read All About It on Our Blog
Trending Geek