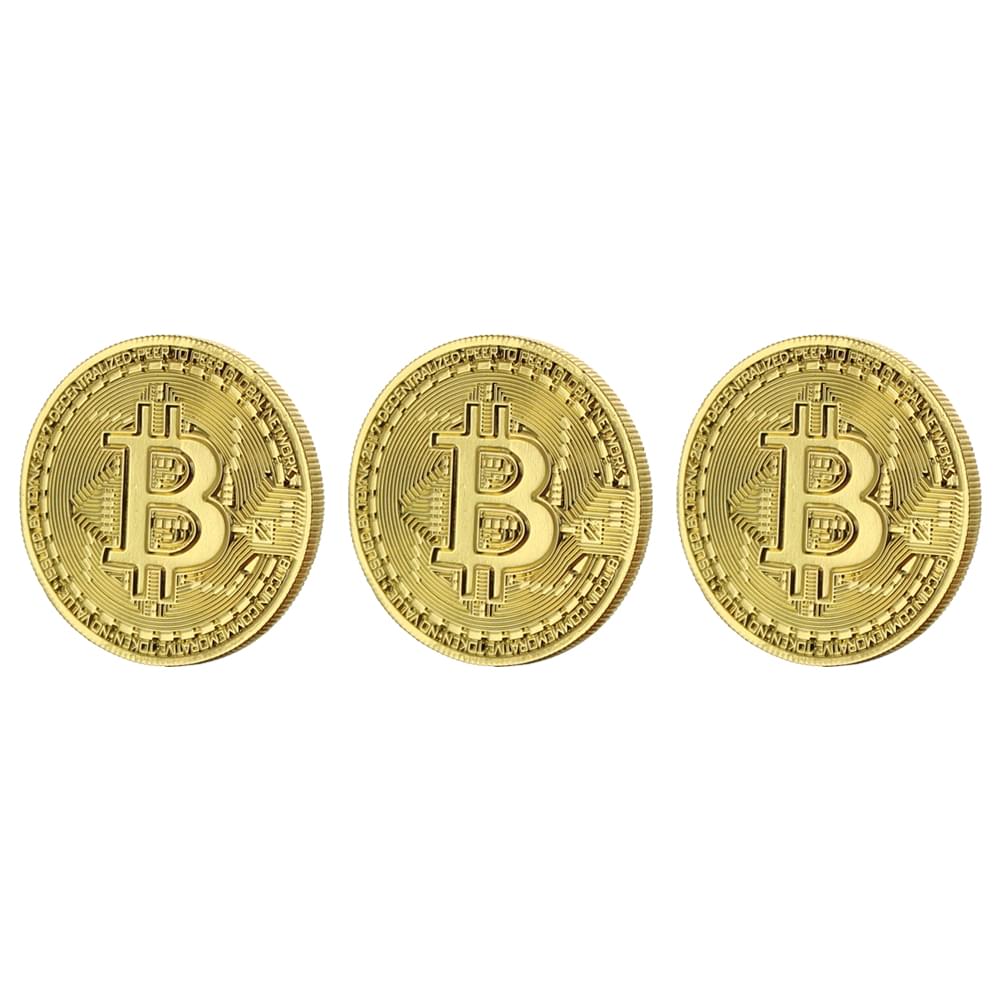 Bitcoin Gold Plated 3 Piece Replica Set – Collector's Premium Quality Prop Money
PREMIUM QUALITY: Our coins are made from solid metal and are covered with gold-colored plating.
A BITCOIN YOU CAN TOUCH: Our bitcoins are the size of approximately a U.S. Silver Dollar coin.
VERSATILE COLLECTIBLES: Nice enough to put on display AND durable enough to carry around!
PERFECT FOR: Art projects, cosplays, costumes, Halloween, party, plays, playtime, role playing.
IS CRYPTOCURRENCY NOT FOR YOU? "Sell" it back to us with no loss of value for a full refund!
Looks like real currency! Here is a bitcoin that you can physically hold! Our quality collectible replica set by Fourth Castle Micromedia include 3 bitcoins that are made from premium quality metal and are approximately the size of a U.S. silver dollar coin. Each coin reads "Bitcoin Commemorative Token. No Value. Decentralized Peer To Peer Network." Replicas are not actual Bitcoin currency.