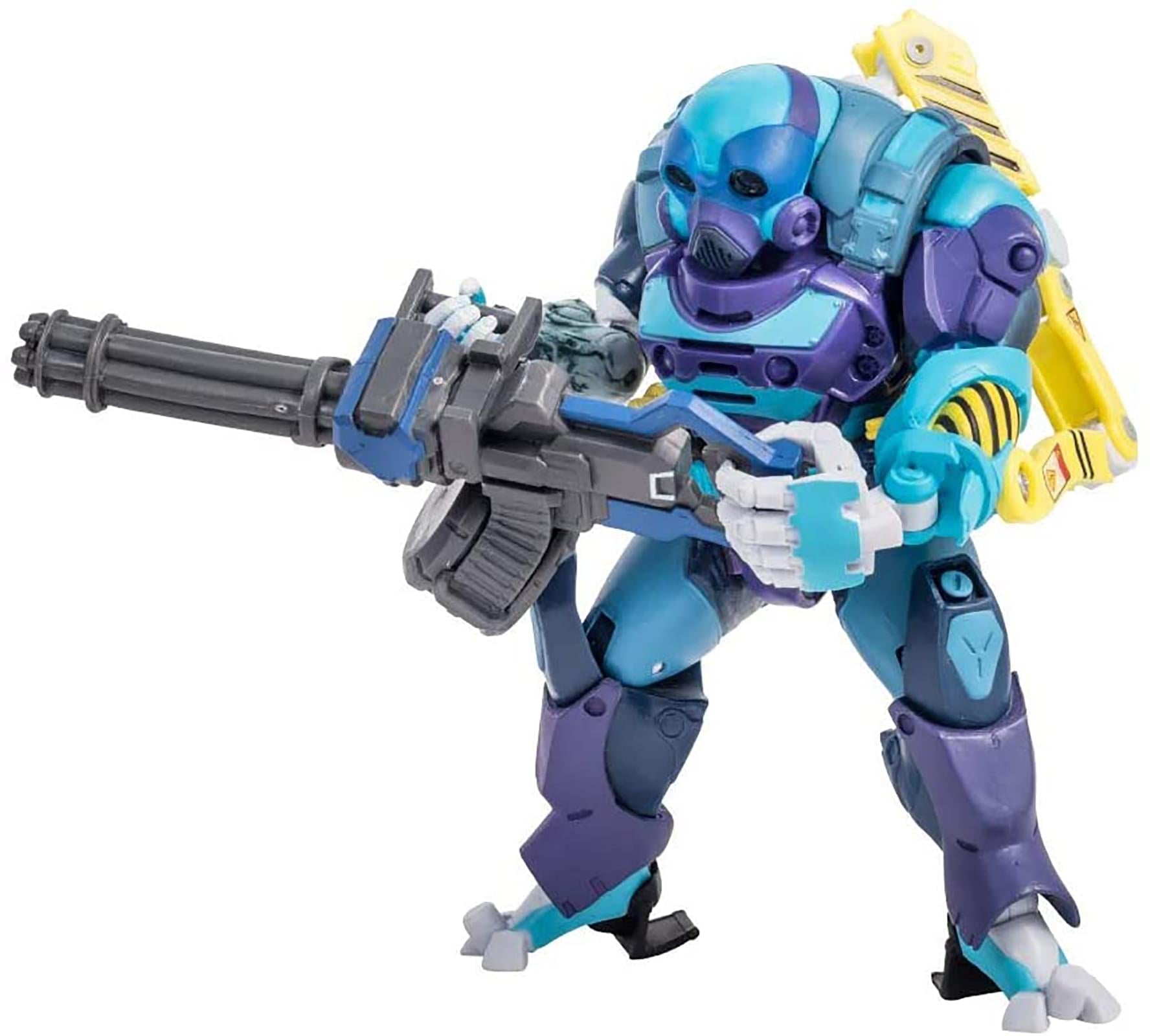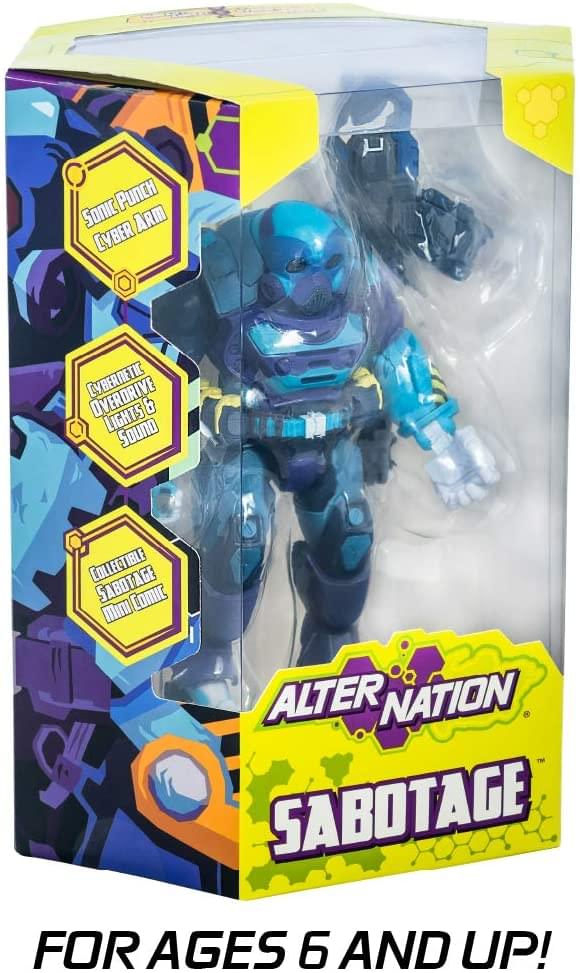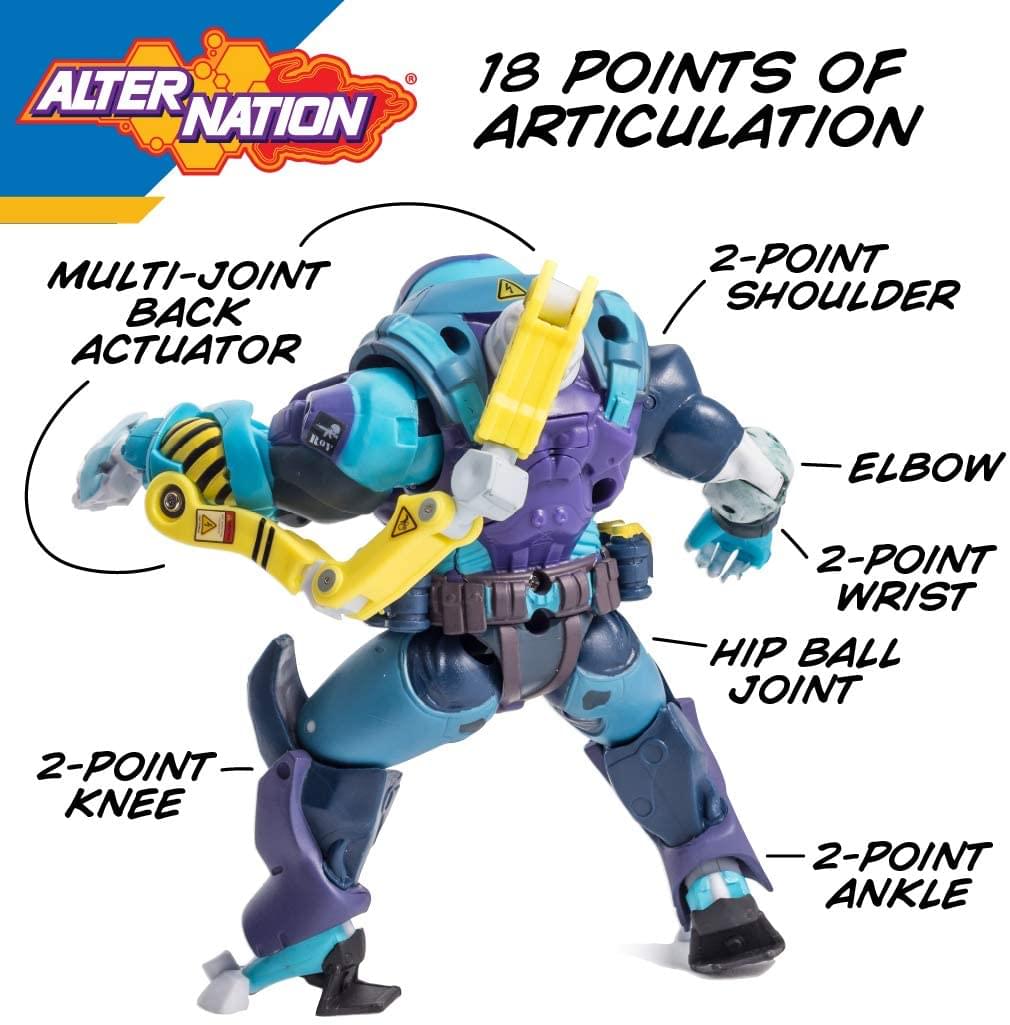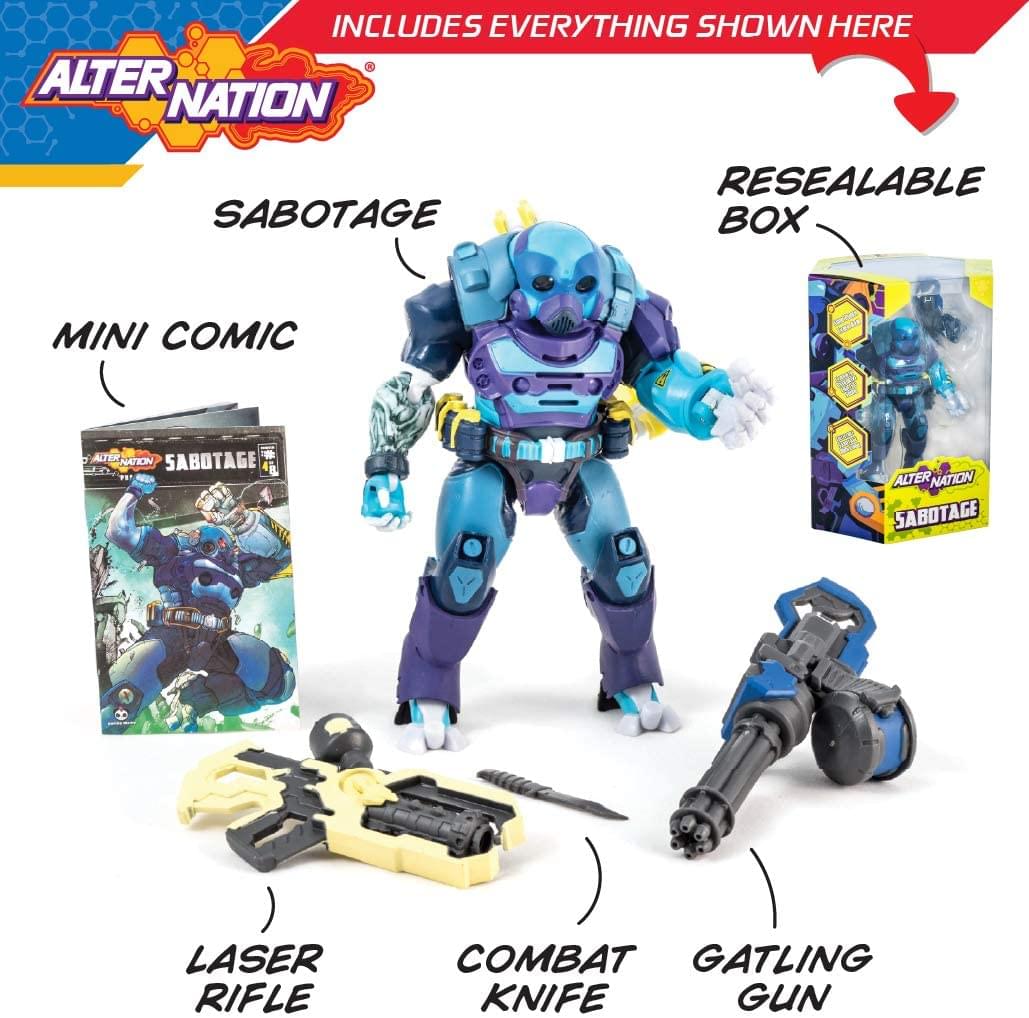 Alter Nation 6.5 Inch Phase 1 Action Figure | Sabotage
ALTER NATION: Sabotage is the only active member of ReVAMP, a decommissioned government cyber-soldier program. He blames the decommissioning of his team on the hybrids - which is almost correct. He hides in bases around the globe trying to undermine GK Delta whenever he can.
COLLECTIBLE SIZE: Figure measures 6.5 inches tall - the perfect size for your office desk, home bookshelf and so much more!
READY FOR ACTION: Fully poseable action figure with 18 points of articulation. Sabotage features spring-loaded "Cyber Punch" action and "Cybernetic Overdrive" lights and sounds.
THEMED ACCESSORIES: Sabotage comes with a huge gatling-gun, laser rifle, combat knife, and character mini comic.
COLLECTOR FRIENDLY: Figure comes packaged in a resealable box. Makes an awesome gift idea for any action figure collector!
Former Army Captain, Michael "Mick" Jameson, A.K.A. "Sabotage", is the last of the elite cyber-soldier. U.S. Government cut funding to the program, those soldiers were forced to retire; their cyborg parts stripped away. Unwilling to quietly be put out to pasture, Jameson quickly learned how to maintain his own cybernetic enhancements before going missing. As a rogue agent seeking revenge against the U.S. Government, he is a tremendous risk to national security. Based on intelligence report analysis, Sabotage's cybernetic legs can run up to 75 MPH. His hydraulic arm and robotic grip is powerful enough to rip the armor off of an MX39 Tank. Complicating the matter is Sabotage constantly upgrading himself, making it nearly impossible to find a weakness. Armored chest makes him bulletproof and keeps his vulnerable human organs protected. Cybernetic enhanced left arm is extremely strong and punches at sonic speeds. Expert in firearms and explosives. Cybernetic legs that allow him to run at nearly 120 kph (74.6 mph) and jump 7-9 meters (23-30 feet) high. A cybernetic re-breather mask that covers his face allowing him to breathe in toxic, underwater, or airless environments. Collect all the Alter Nation Human Animal Hybrid Super Heroes and Villains; El Ray, Albert VII, Sham, Quillroy, Daart, and Sabotage (each sold separately)!
Read All About It on Our Blog
Trending Geek