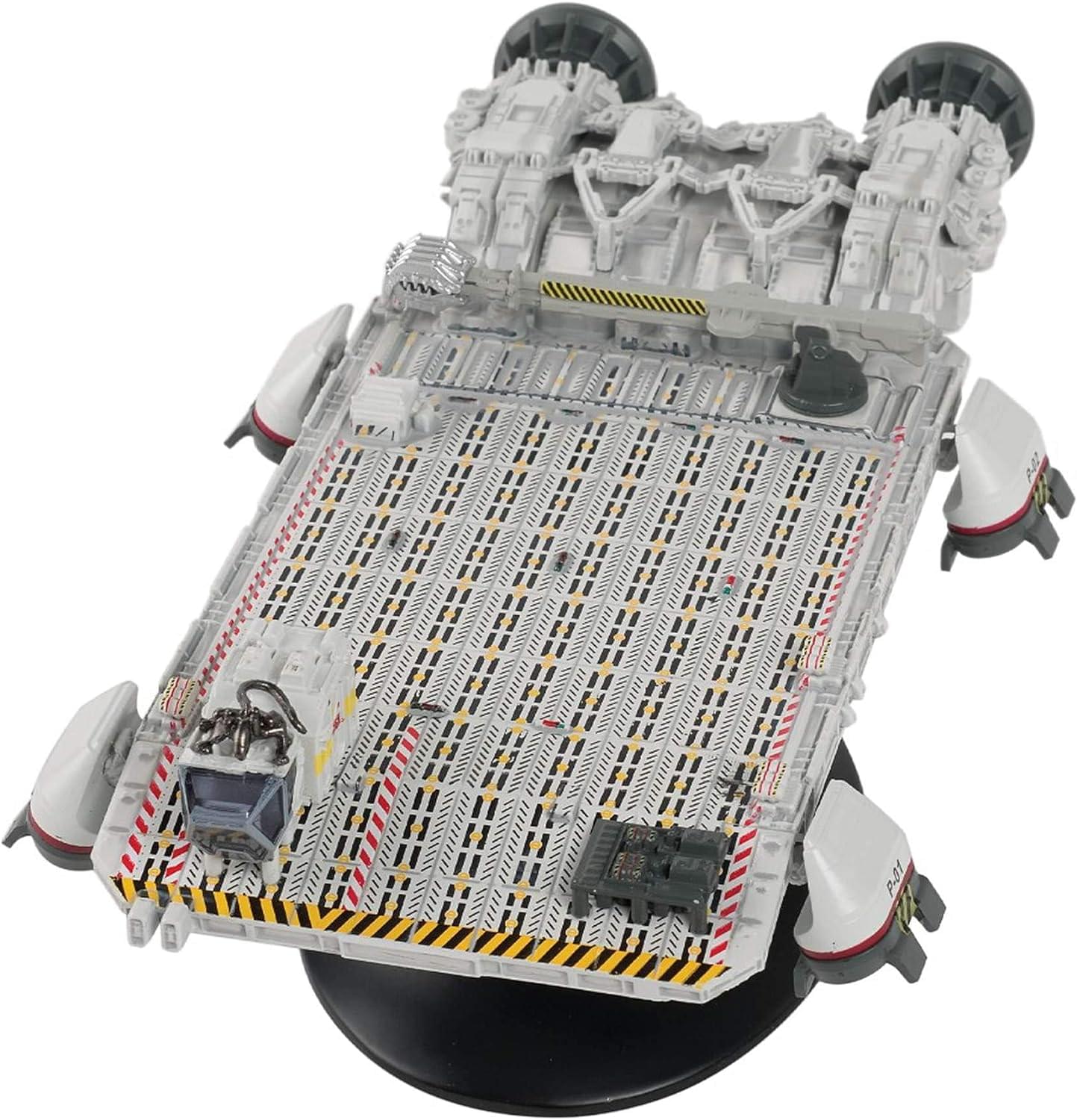 Alien & Predator Figurine Collection | Alien Covenant Lifter
ALIEN & PREDATOR COLLECTION: From Alien Covenant, it's the Lifter as a scaled replica!
COLLECTIBLE SIZE: Replica ship measures approximately 7.3 inches long - the perfect size for your office desk, home bookshelf and so much more!
QUALITY CONSTRUCTION: Scaled replica ship has been painstakingly recreated in die-cast and high-quality ABS materials then hand painted with an incredible level of detail.
GREAT GIFT IDEA: Add this replica ship to your personal collection or gift it to the ALIEN fan in your life!
The Alien Covenant Lifter allocated to the USCSS Covenant was a workmanlike ship designed to lift and lug cargo and never meant for deep space travel. However, after some of the Covenant's crew were attacked while surveying the surface of a planet, the Lifter had to be employed as a last resort lifeboat. It completed a rough descent to the planet and an alien was crushed in the jaws of its crane, before it returned the surviving members of the crew to their vessel.
Read All About It on Our Blog
Trending Geek