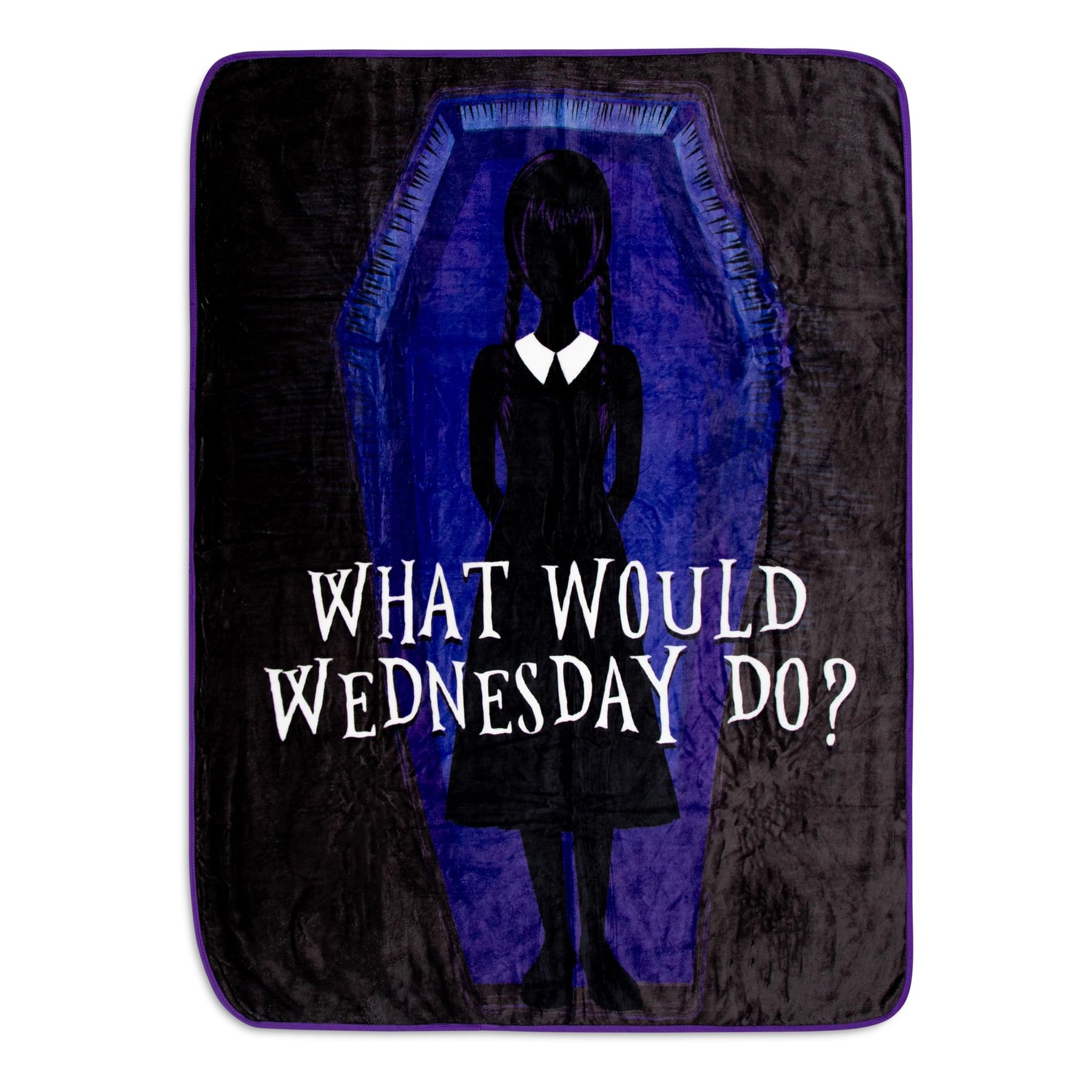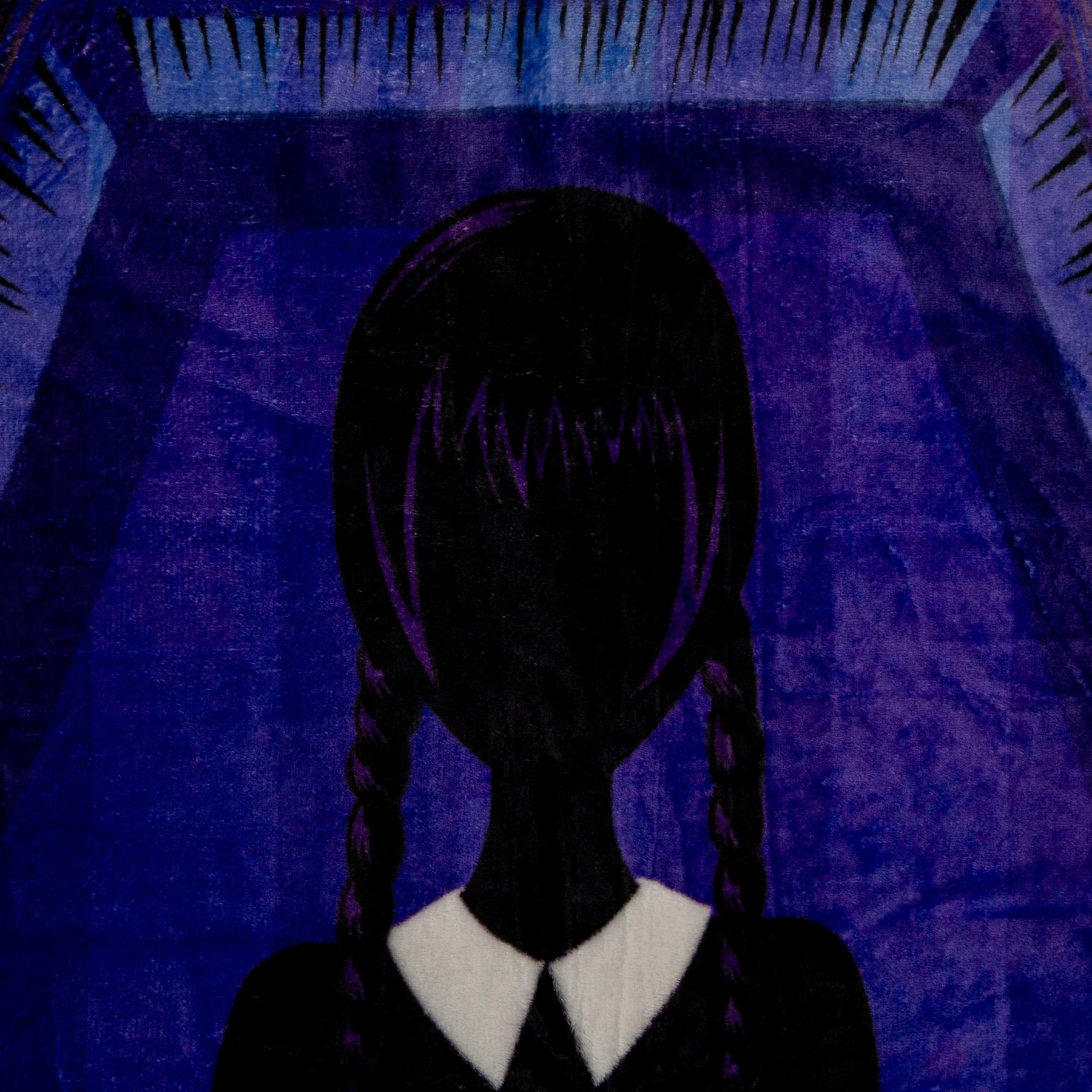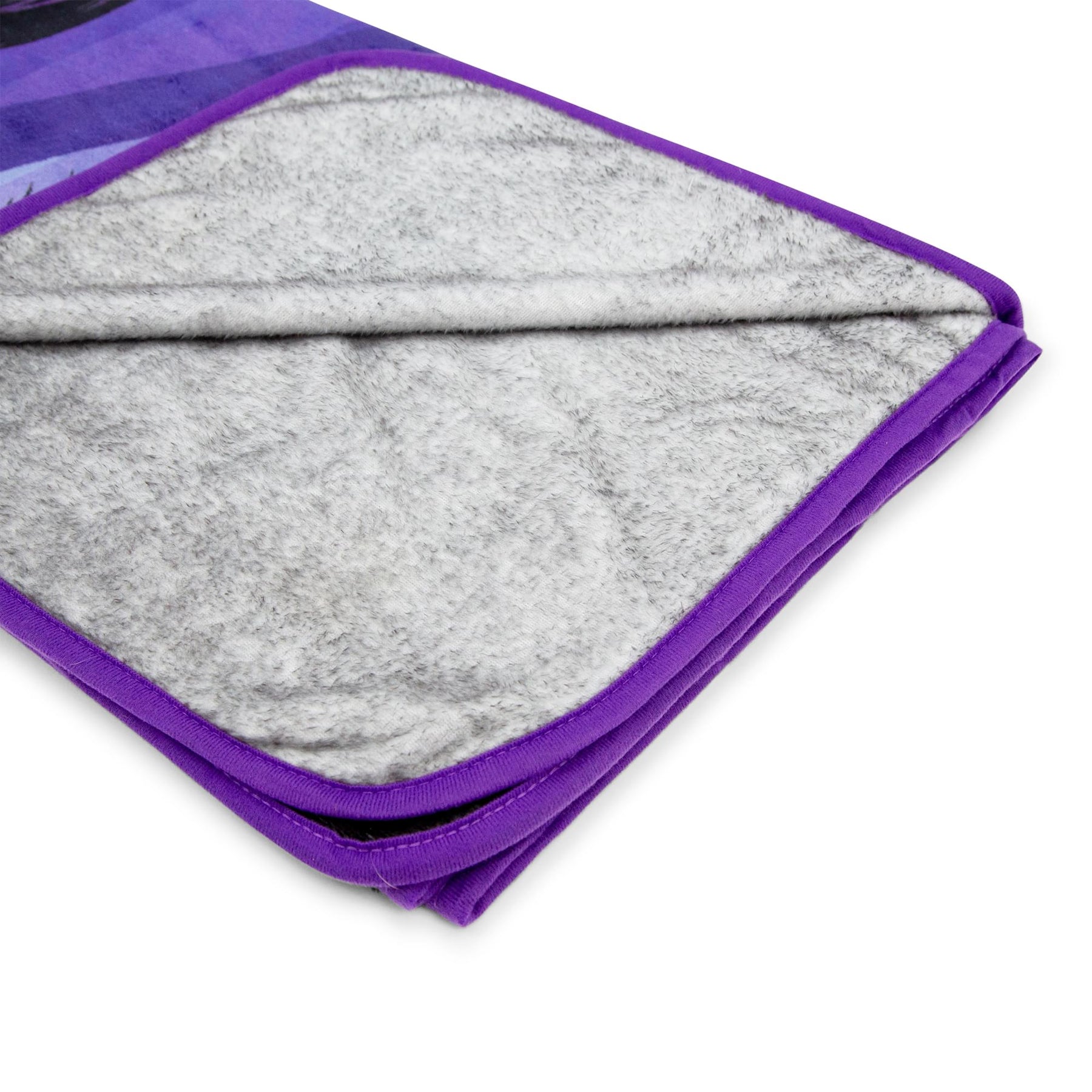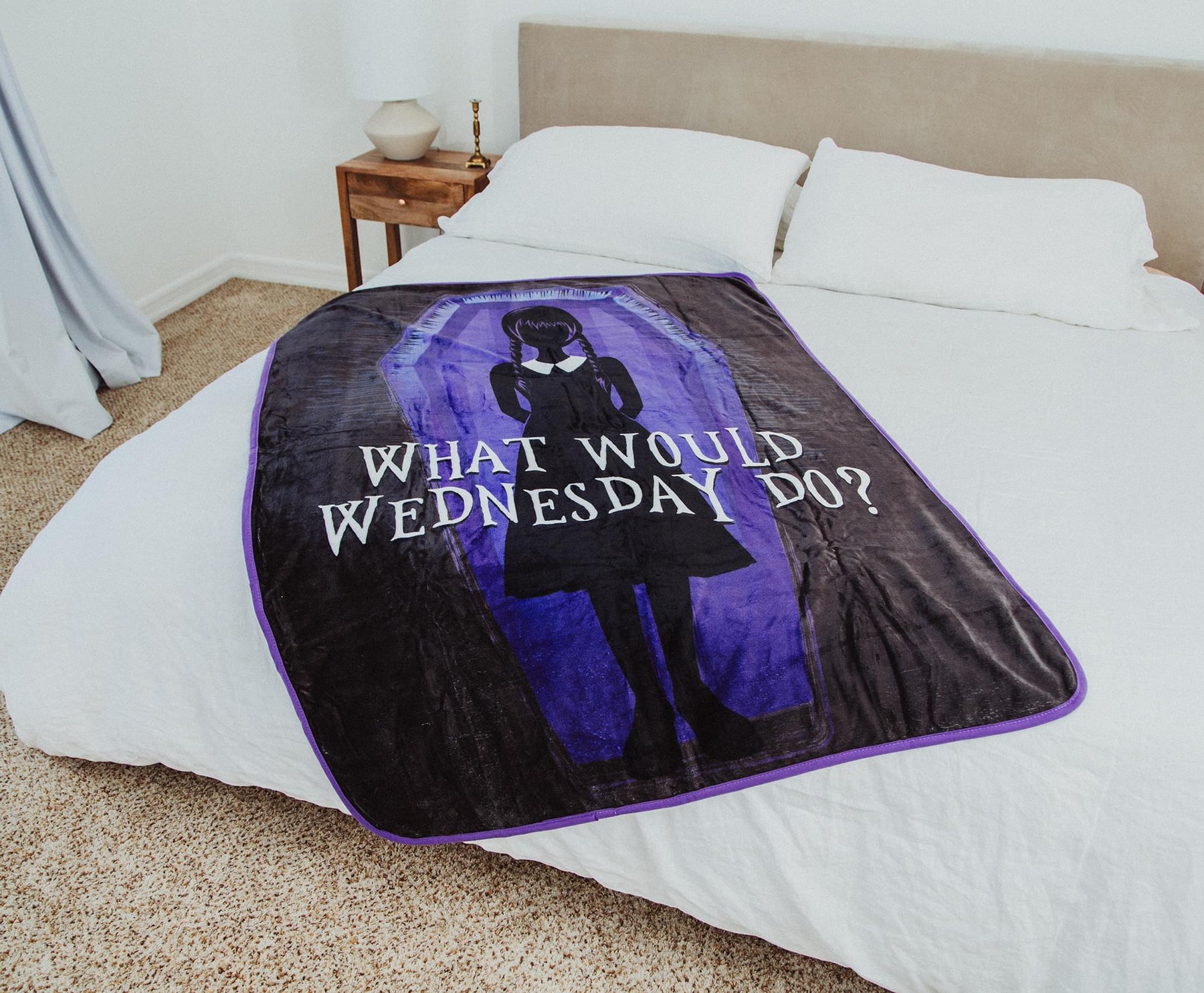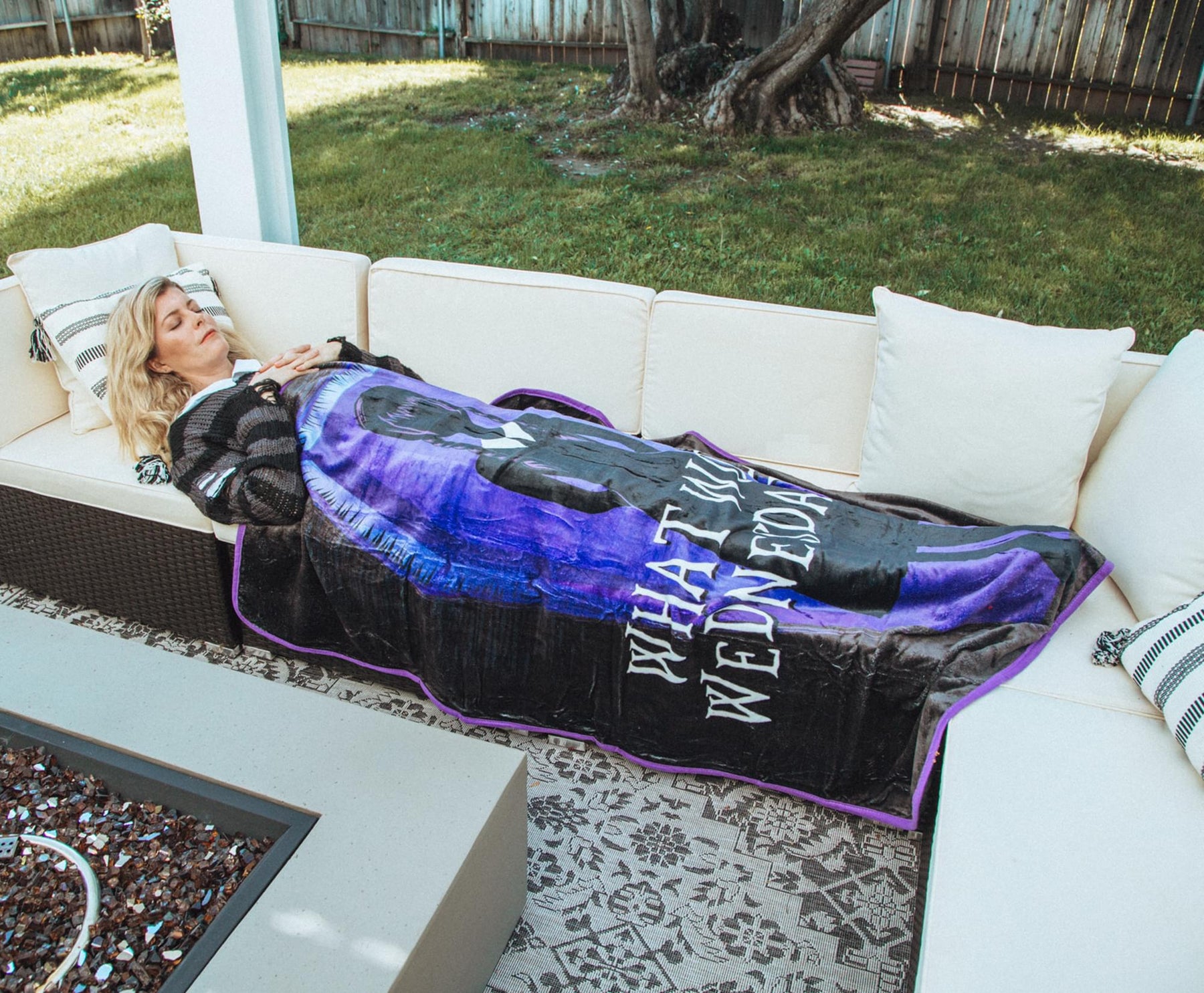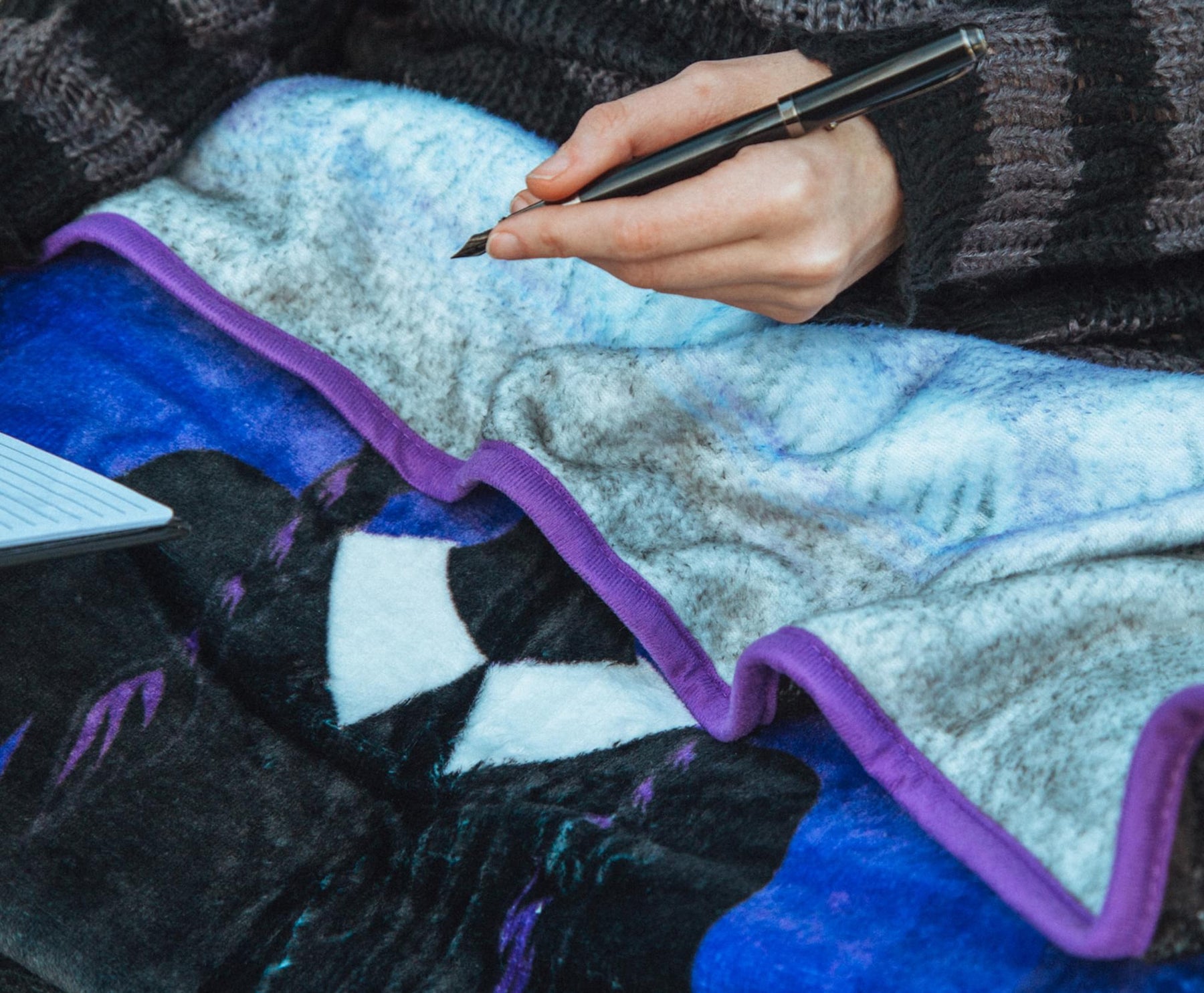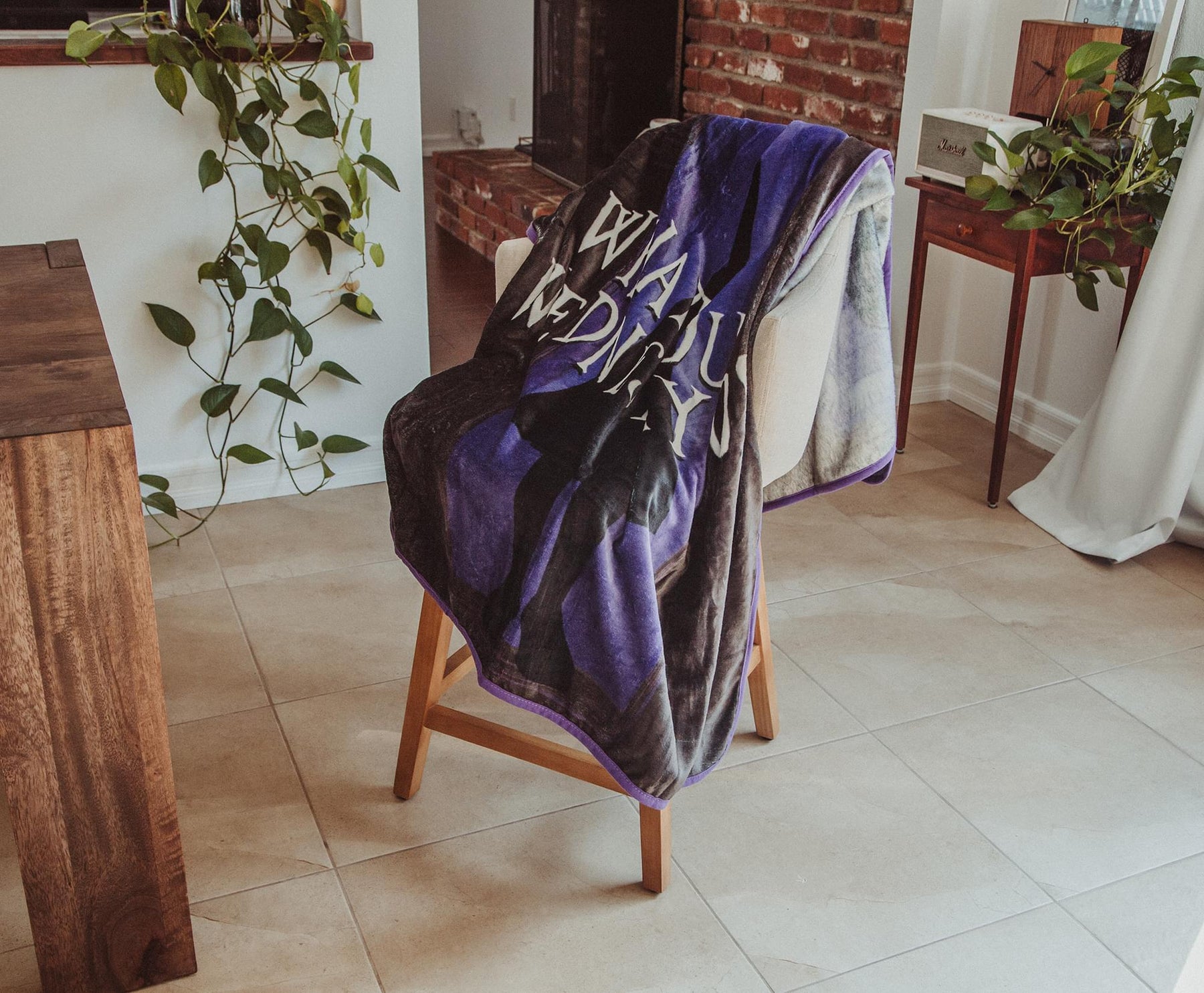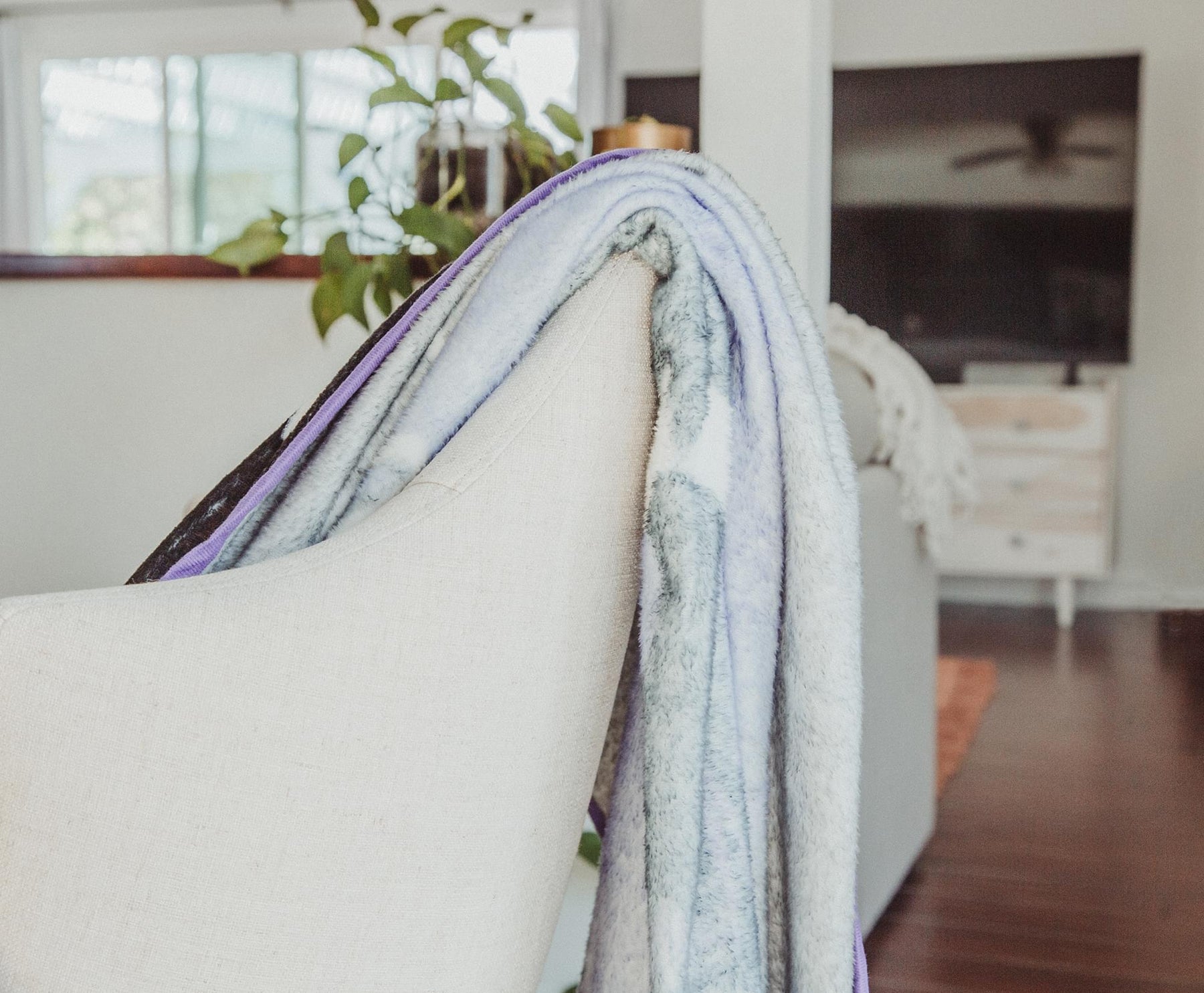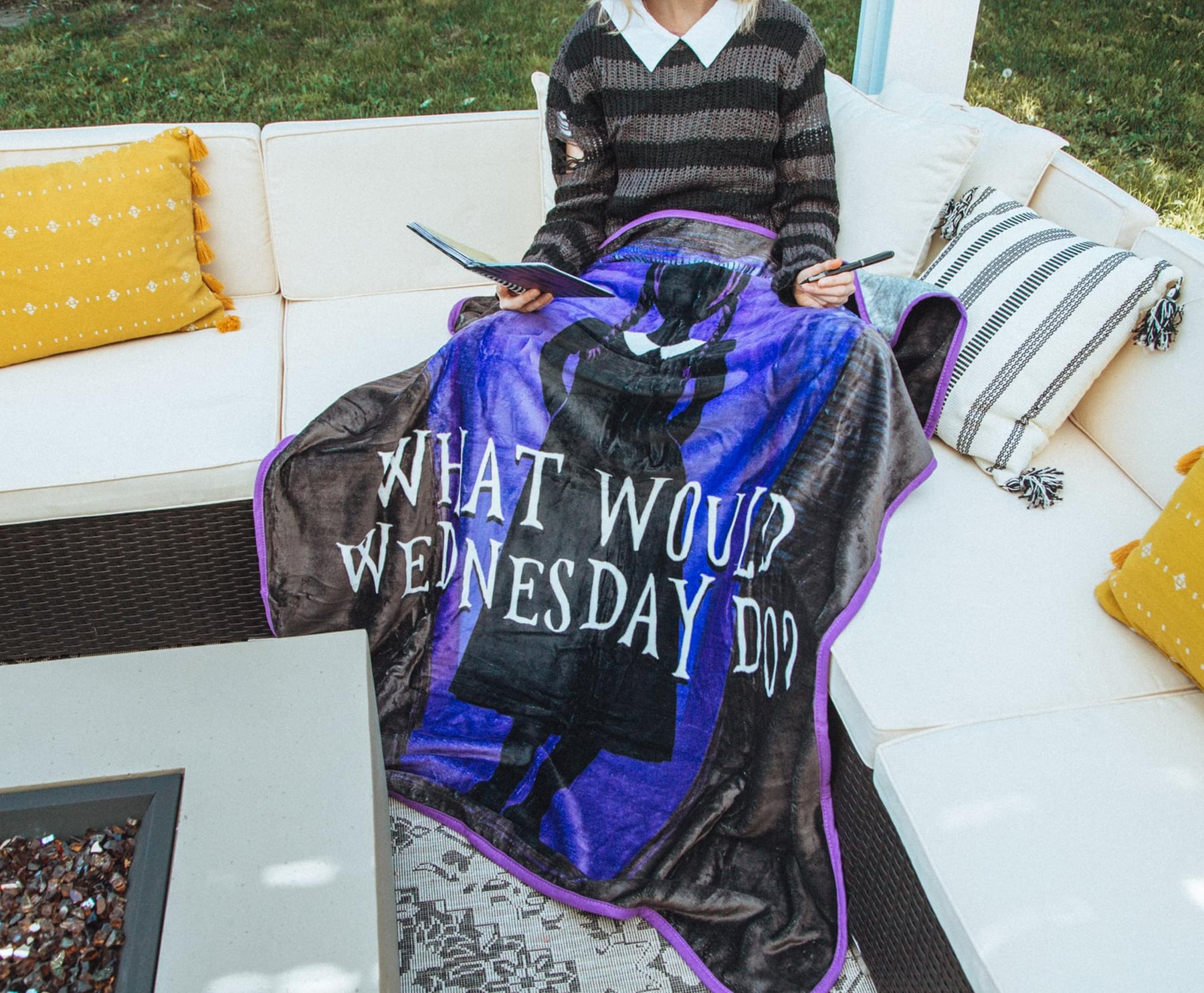 Addams Family Wednesday "What Would Wednesday Do?" Raschel Throw Blanket | 45 x 60 Inches
WHEN YOU'RE AN ADDAMS: Turn your ordinary day into Wednesday with this exclusive throw blanket inspired by the popular Addams Family spinoff. You'll delight in the dark company of Wednesday Addams and this blanket's cozy design.
EXPRESS YOUR DARKER SIDE: Find comfort in being an outcast with a little inspiration from the dreary Wednesday Addams. This snuggly throw cover features her spooky silhouette in a coffin and the text, "What Would Wednesday Do?"
SPINE-CHILLING SNUGGLES: This warm throw cover exudes the creepy cool attitude of the Addams Family's morbid daughter. Stay comfortable in the coldest of winters and the darkest of nights when you wrap up in this soft raschel blanket.
QUALITY TO DIE FOR: Bring some dark comfort to your tomb with this oversized blanket made from 100% polyester raschel. The spacious size makes an excellent throw piece for couches, chairs, and beds at approximately 45 x 60 inches.
OFFICIAL WEDNESDAY COLLECTIBLE: Every day is Wednesday with this officially licensed raschel throw blanket. The perfect way to express your darkest moods, just like the ever-confident Wednesday Addams with an affinity for the macabre.
MISFITS AREN'T MISFITS AMONG OTHER MISFITS
Snap away the cold and warm your spirits with this exclusive raschel throw blanket from the cult hit Wednesday.
Are you an outcast, freak, or monster? Find solace in being different with this comfy throw cover that takes inspiration from the spooky Addams Family child, Wednesday Addams. Adorned in her signature colors, the jet-black design showcases the silhouette of Wednesday standing confident in front of a purple coffin. Let it be a reminder to always ask yourself, "What Would Wednesday Do?" when you get wrapped up in the darkness.
COZY UP WITH YOUR DARK THOUGHTS
Misery loves company, just like you snuggled comfortably in this raschel throw blanket. The soft plush material is designed to keep you warm and relaxed through all of your deepest, darkest moments. An excellent choice to place over the couch, chair, or bed of your final resting place for the night.
Enjoy the creepy comforts of life with officially licensed home decor inspired by the popular Addams Family spinoff series.
CARE INSTRUCTIONS
Machine wash with cold water is highly recommended
Read All About It on Our Blog
Trending Geek