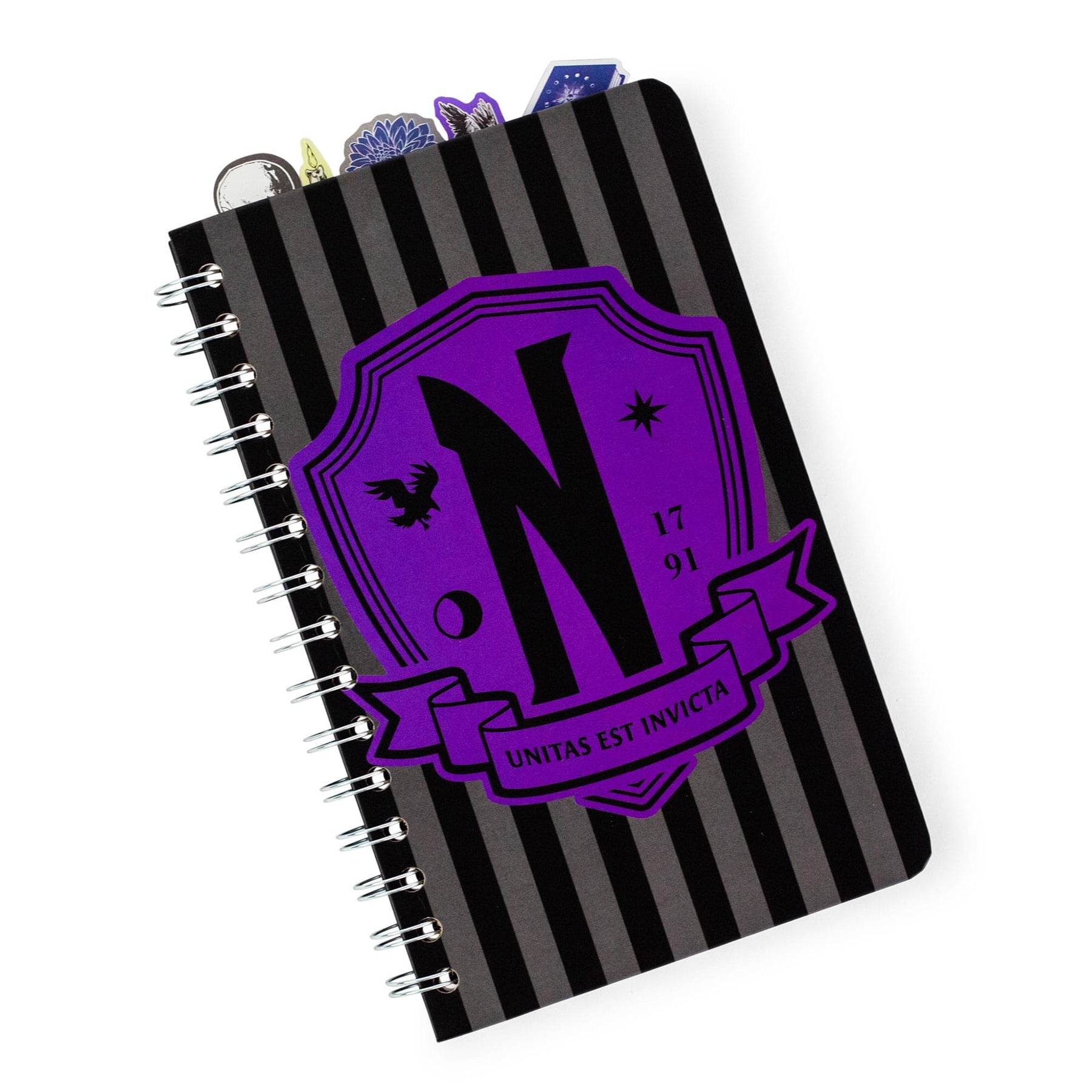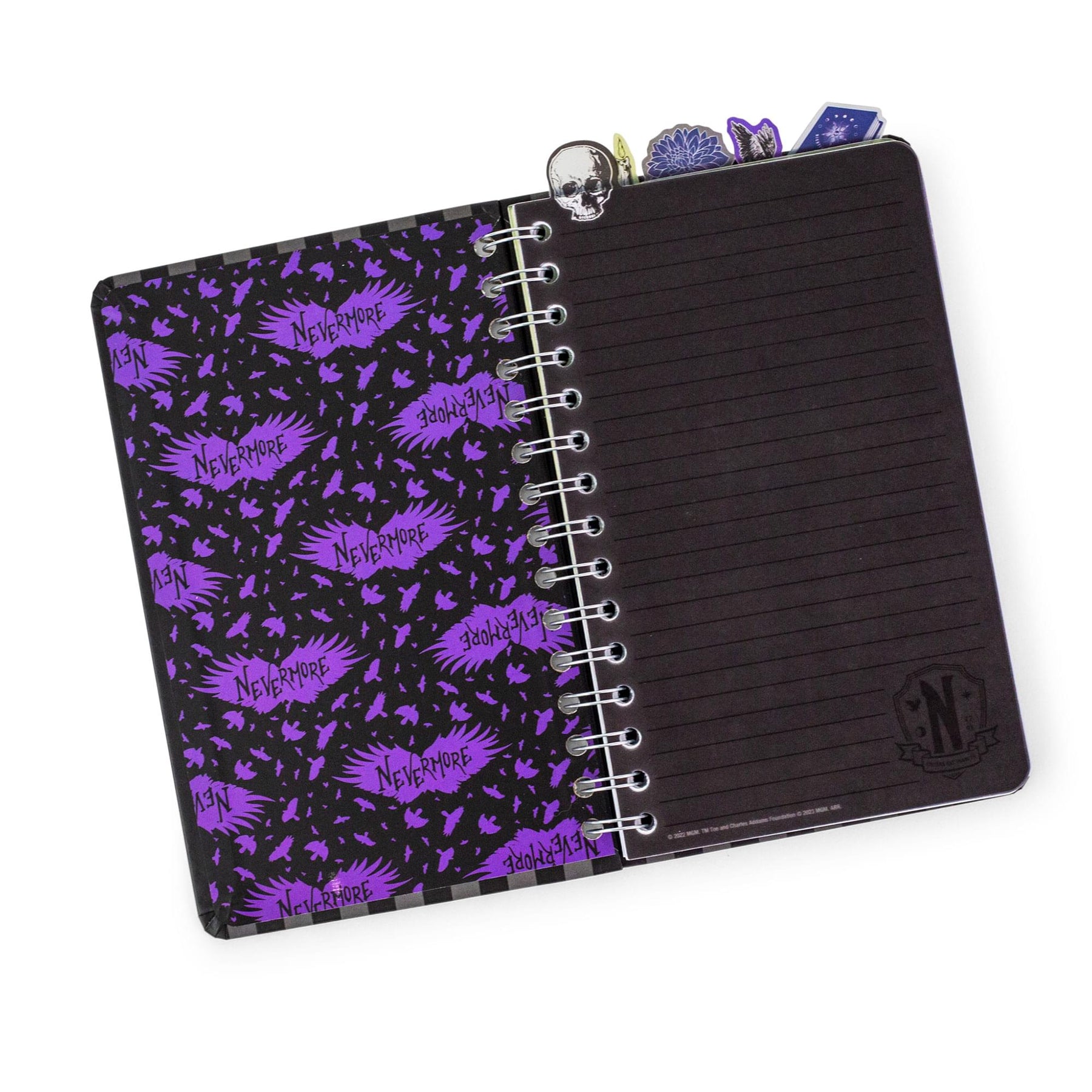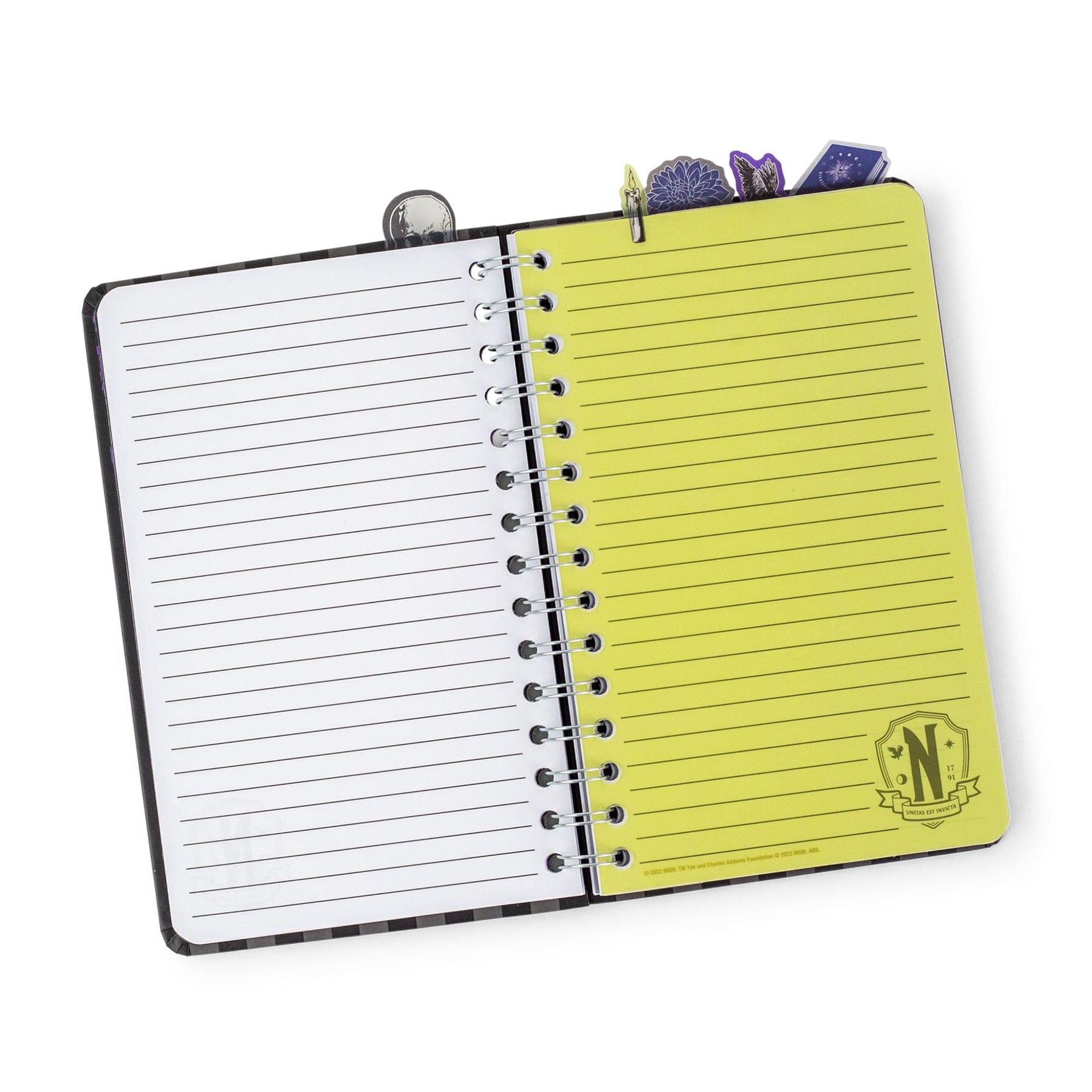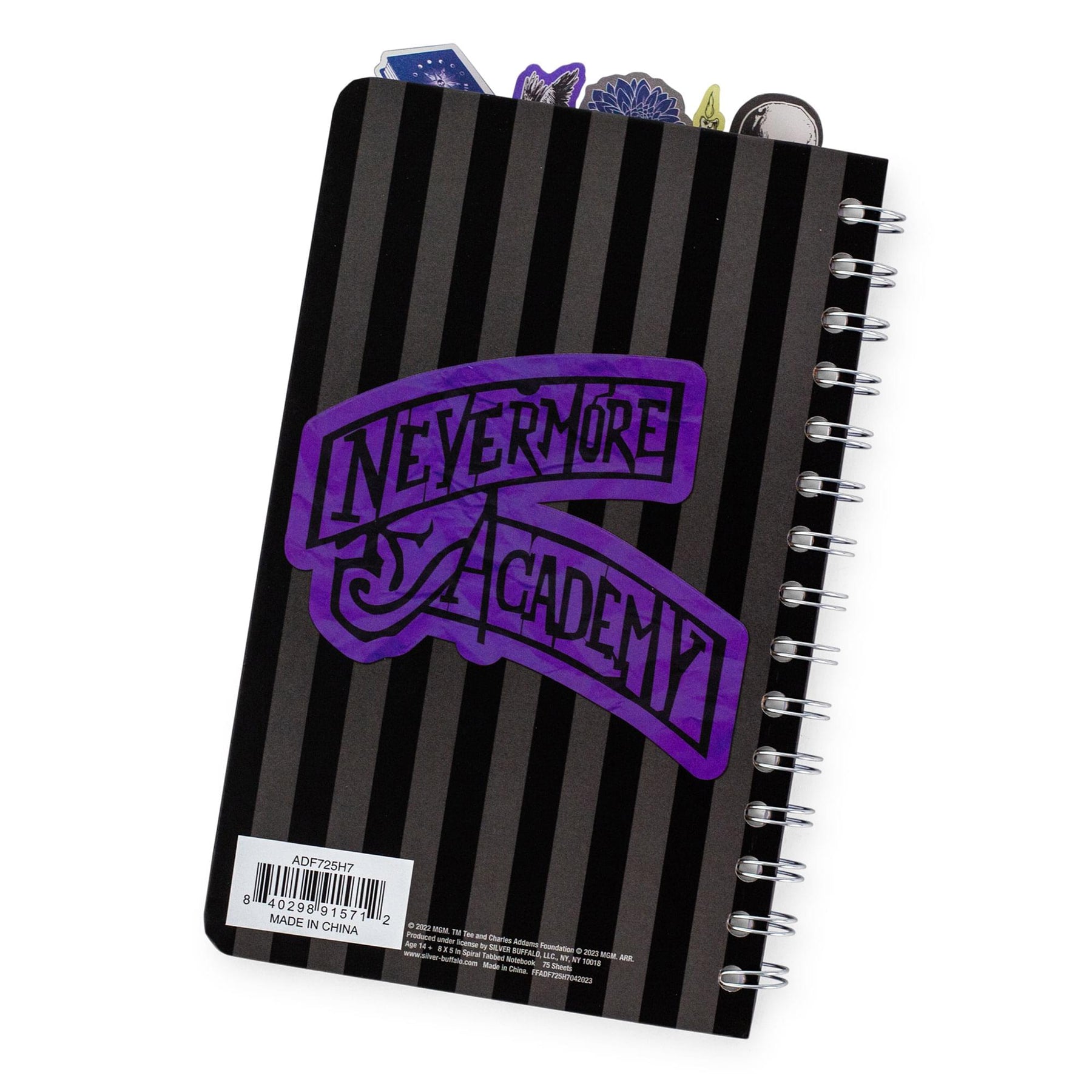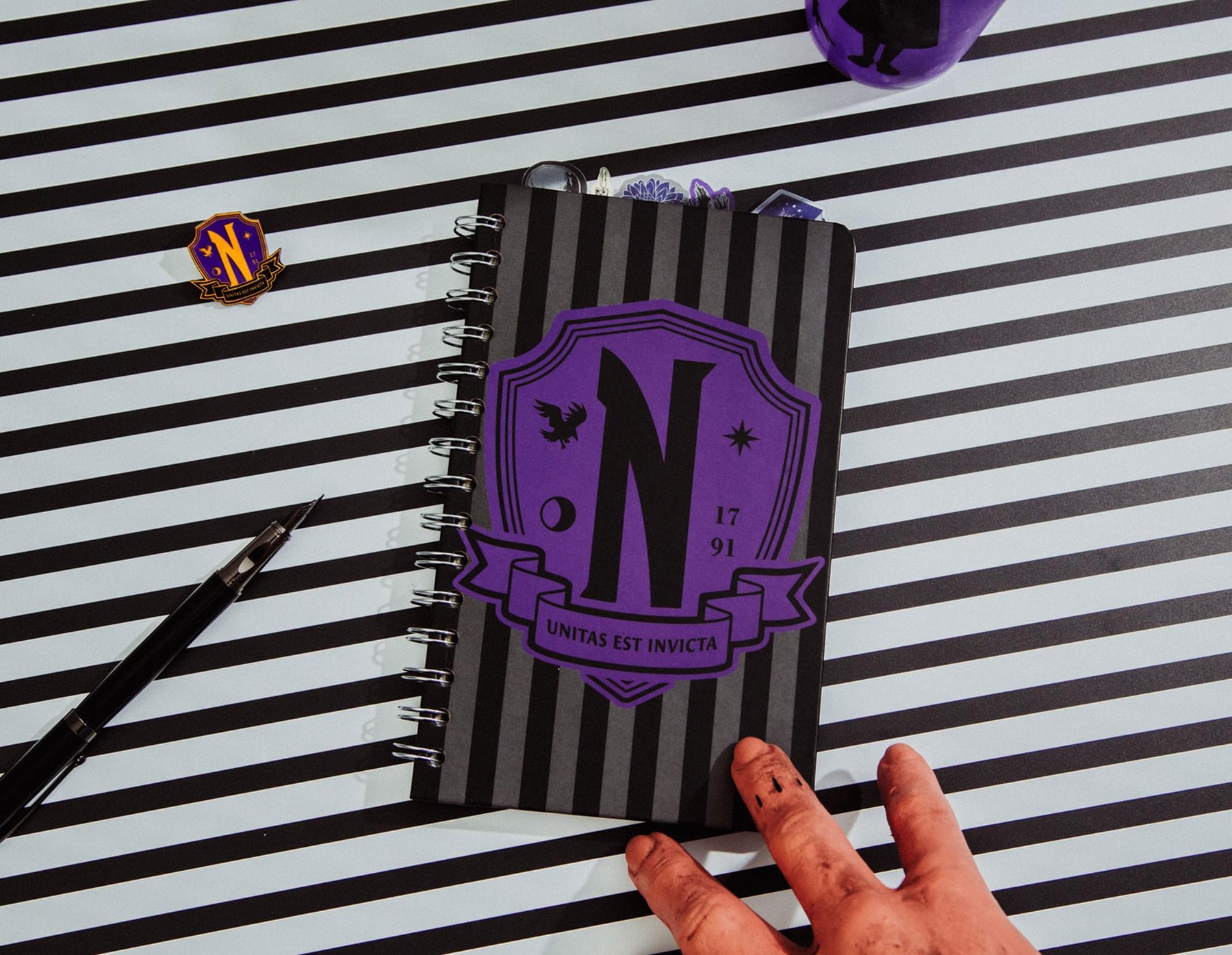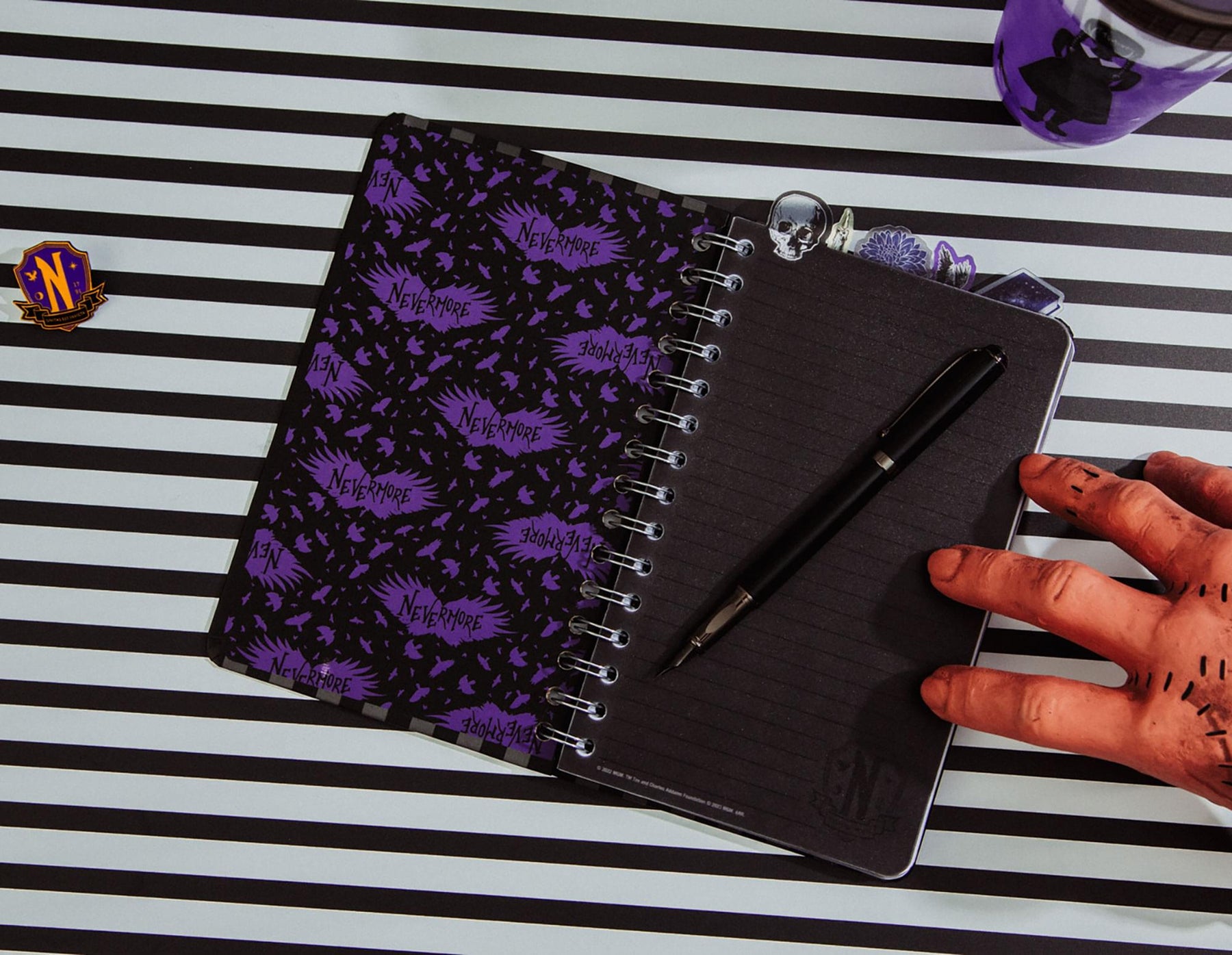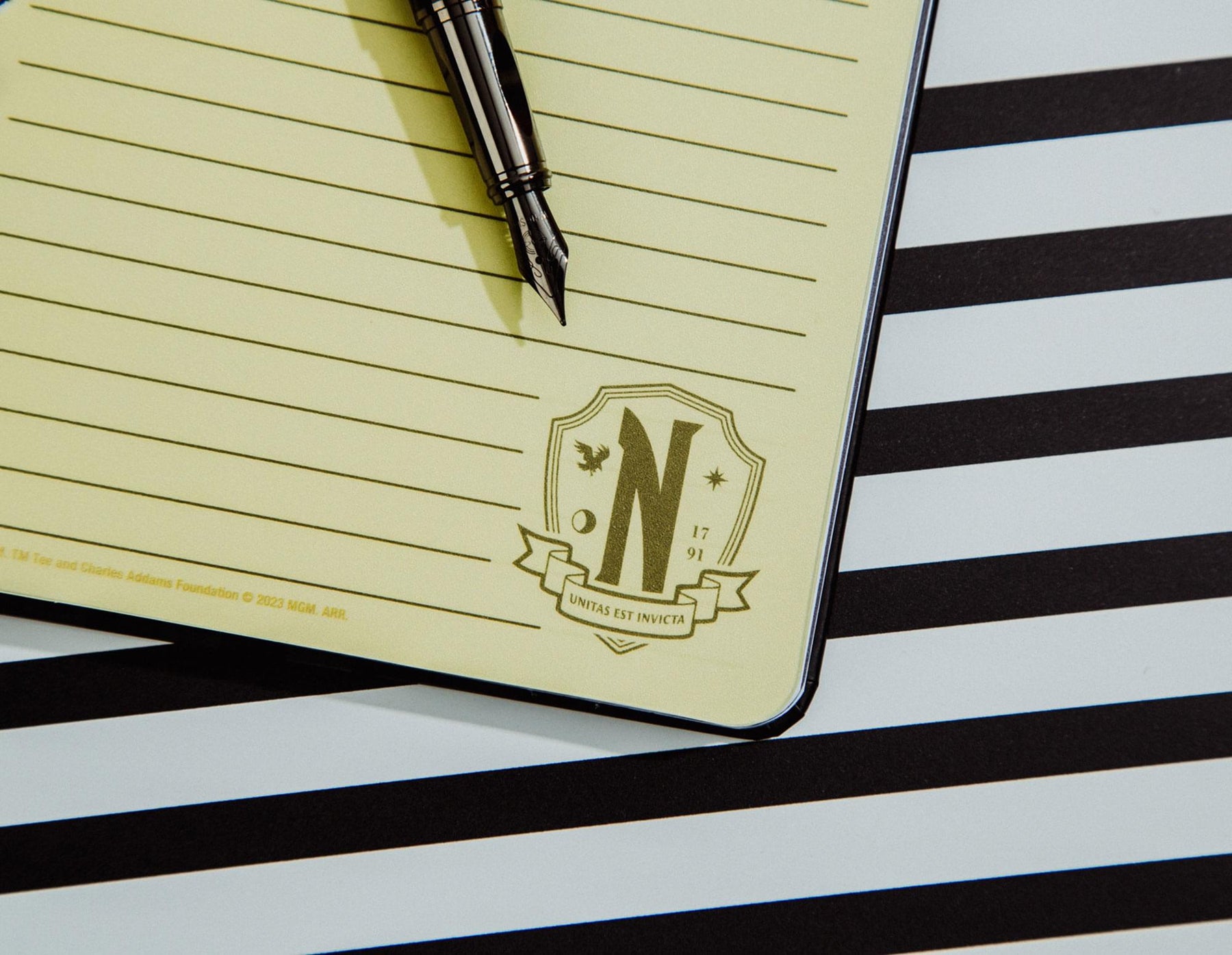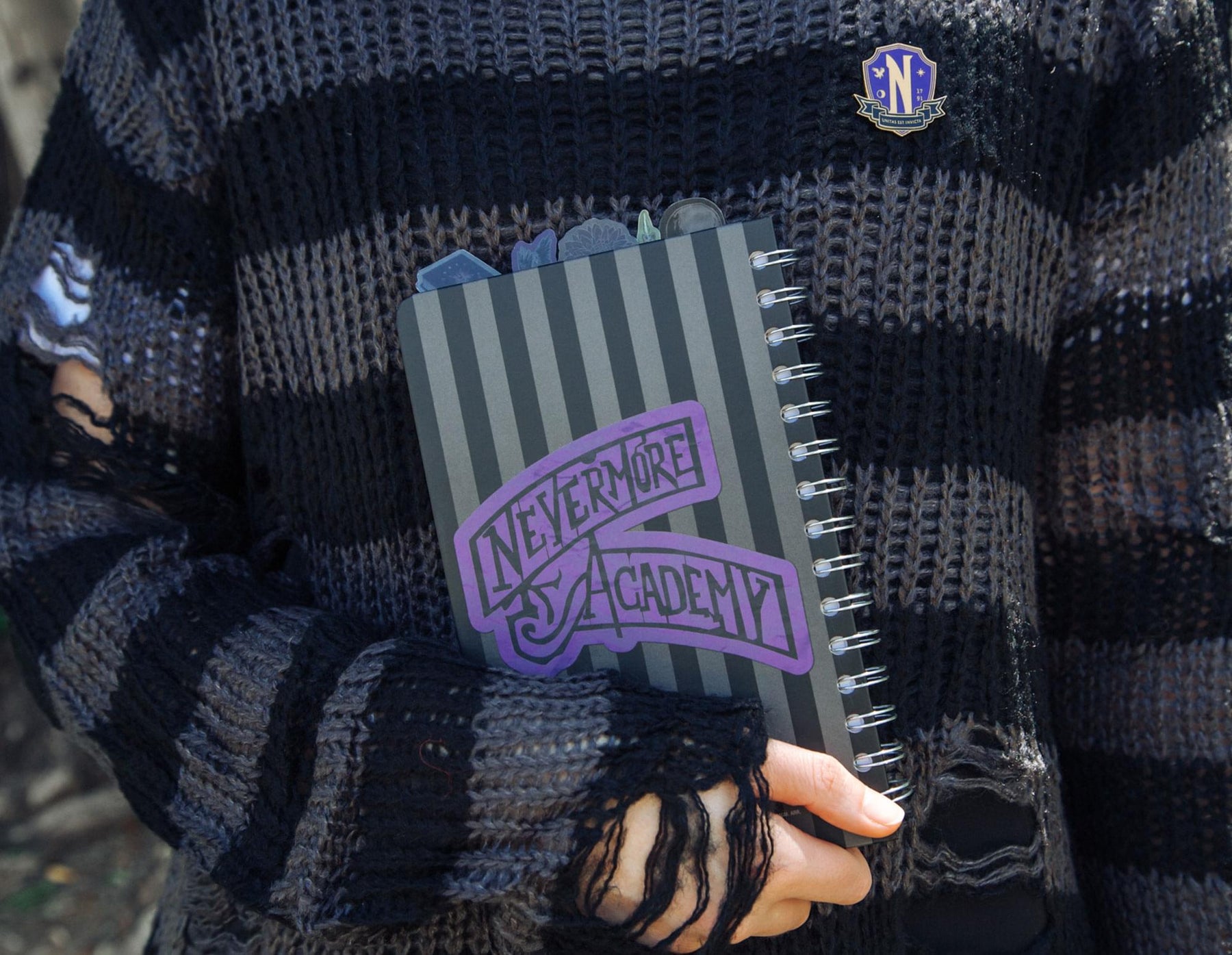 Addams Family Wednesday Nevermore Academy 5-Tab Spiral Notebook With 75 Sheets
BREAK THE NORM: Head back to school in style with this exclusive Nevermore Academy spiral notebook inspired by the hit series Wednesday. It's the perfect way to express your darkest moods, just like the ever-confident Wednesday Addams.
A SCHOOL FOR YOUR THOUGHTS: Whether you are a werewolf, vampire, or gorgon, you'll feel right at home with this Nevermore Academy journal to keep your notes in order. File your thoughts under the five tabs featuring spooky objects from the series.
YOUR DARK STUDIES IN ONE PLACE: Featuring plenty of space to express yourself, this notebook includes 75 pages for taking notes and drawing sketches. The lined pages feature the Nevermore Academy crest in the lower right corner.
REAP WHAT YOU WOE: Take this tabbed notebook with you on all your creepiest supernatural adventures. Use it for homework, class notes, or even your cello lessons. The compact design measures approximately 5 x 8 inches (closed).
OFFICIAL WEDNESDAY COLLECTIBLE: Give two snaps for this officially licensed Wednesday spiral notebook inspired by Nevermore Academy. Perfect for conjuring your class schedule, your love of the macabre, and so much more.
WHEN YOU'RE AN ADDAMS
Are you an outcast, freak, or monster? You'll find your place at Nevermore Academy with this exclusive spiral notebook inspired by the Addams Family spinoff Wednesday.
Small enough for Thing to carry to class for you, this compact 5-subject notebook is striped in gloomy shades of black and gray. The cover features Nevermore Academy's iconic purple crest, including the "Unitas Est Invicta" banner featuring the school's motto.
STATIONERY FOR MISFITS
Easy to flip through and record your dark thoughts, this lined journal includes five distinctively shaped divider tabs. You'll recognize familiar imagery associated with Wednesday Addams and her school Nevermore Academy, including a skull, candle, Black Dahlia flower, raven, and a spellbook.
KEEP YOUR DARK SIDE ORGANIZED
Record your psychic visions and academy mystery musings in this spacious 75-page journal. The lined sheets help keep your notes tidy, and Wednesday fans will appreciate the Nevermore Academy graphic printed on each page corner.
Embrace what makes you an outcast with this officially licensed Wednesday stationery.