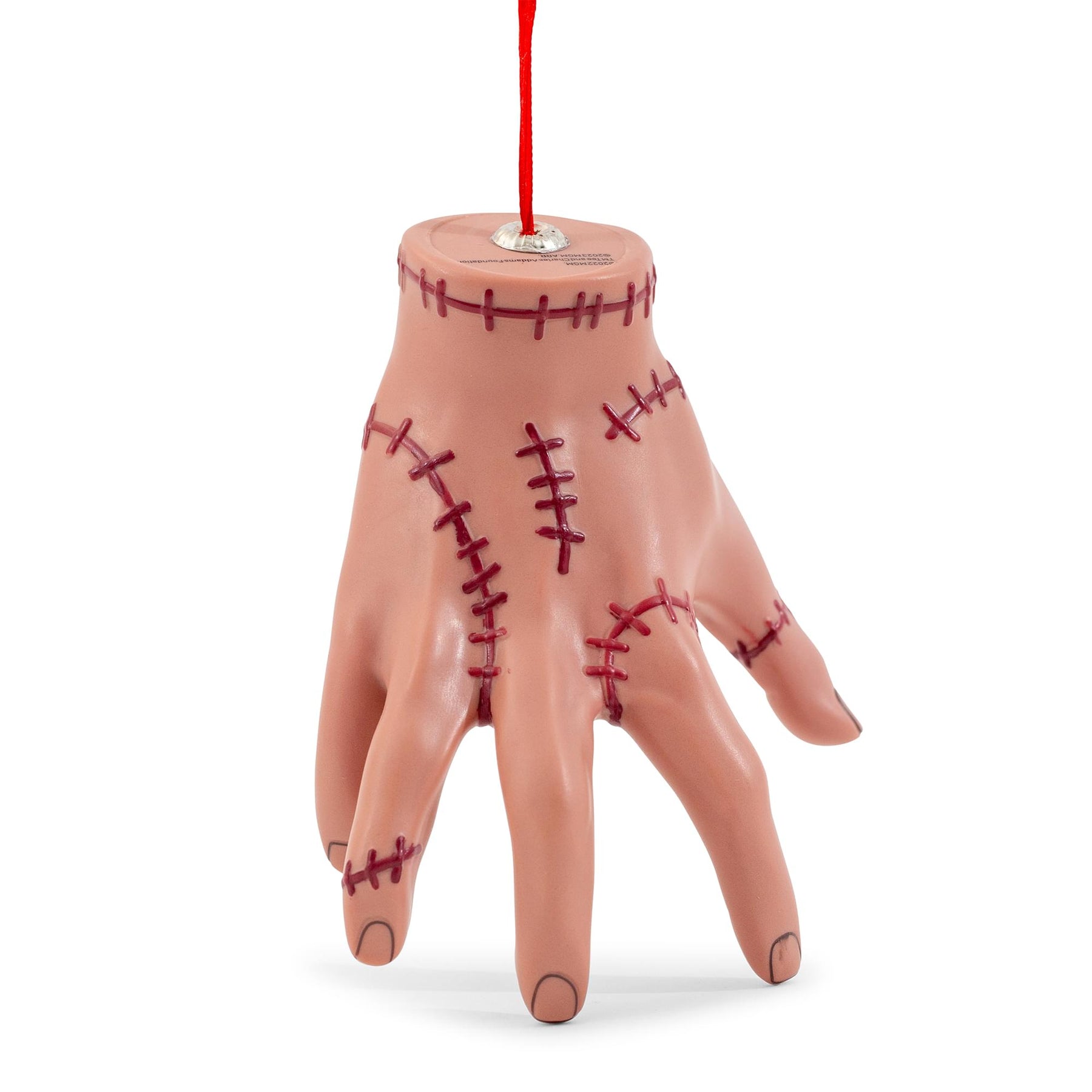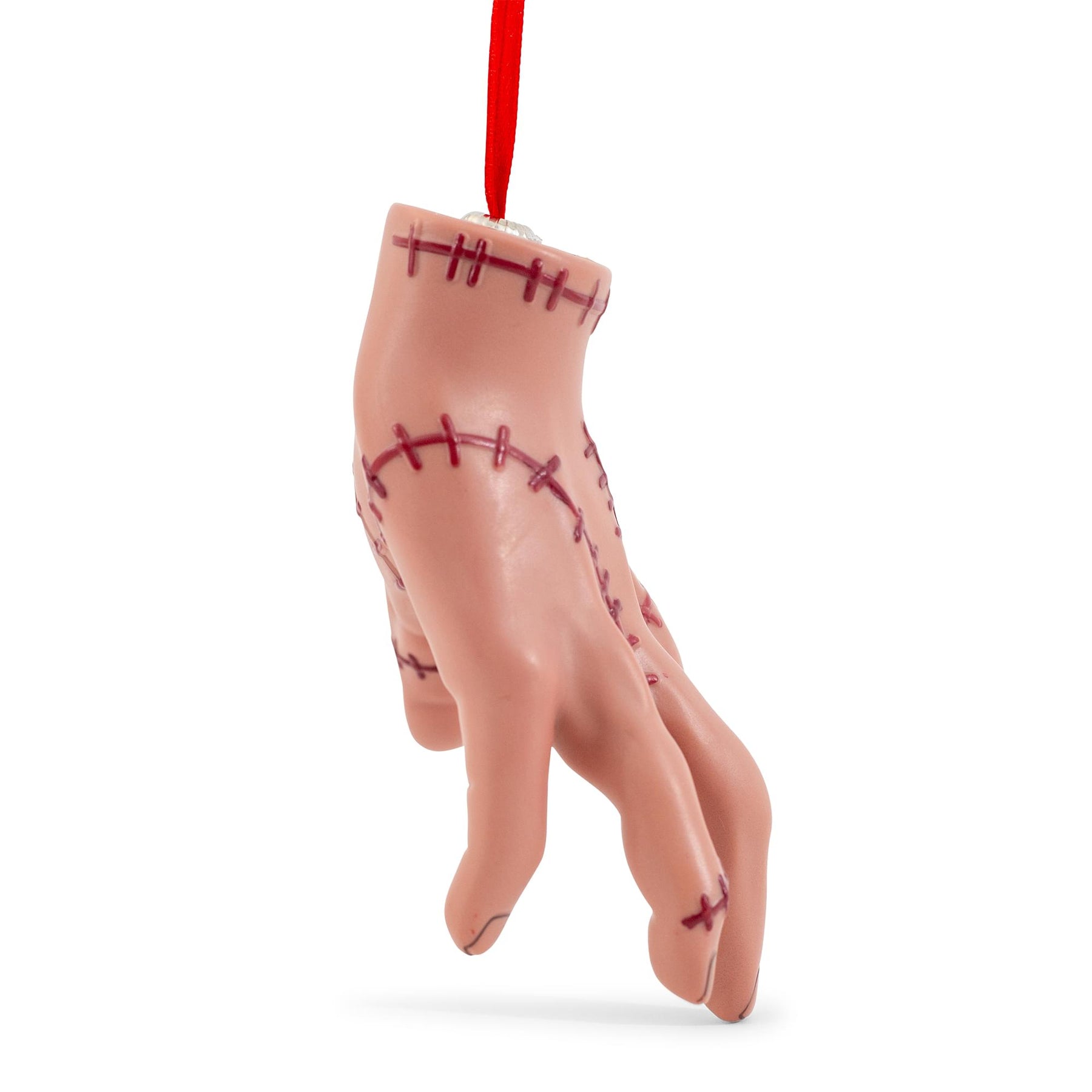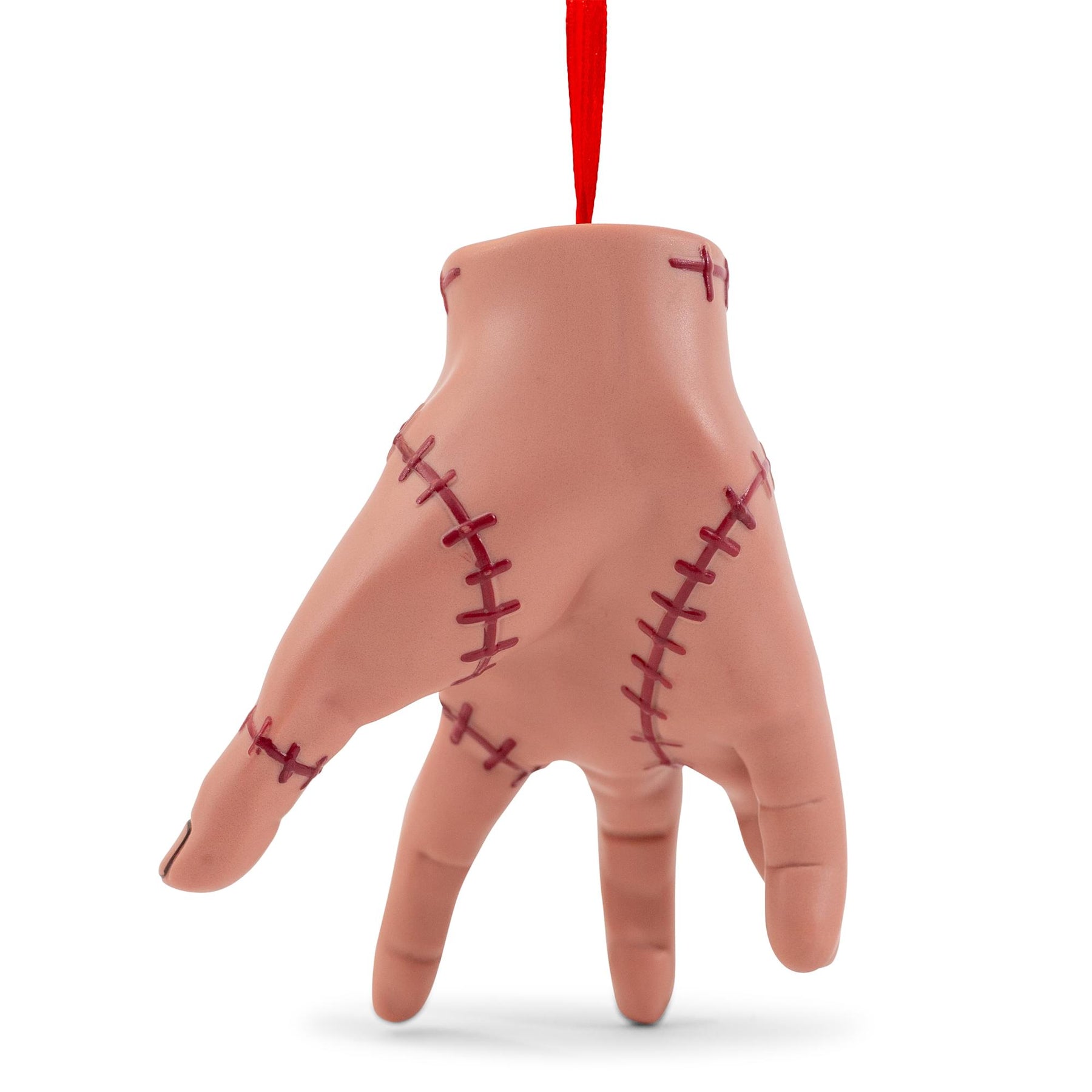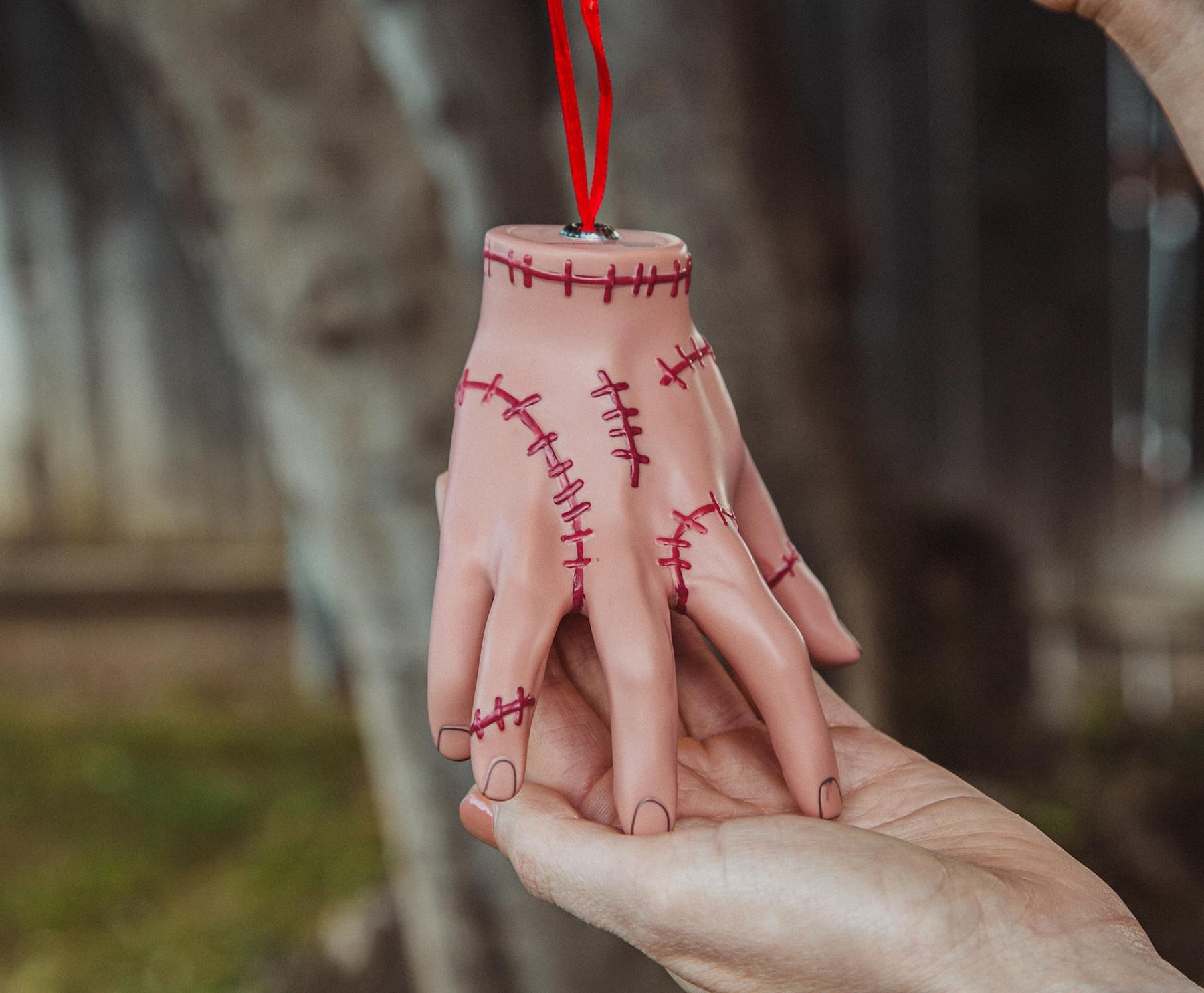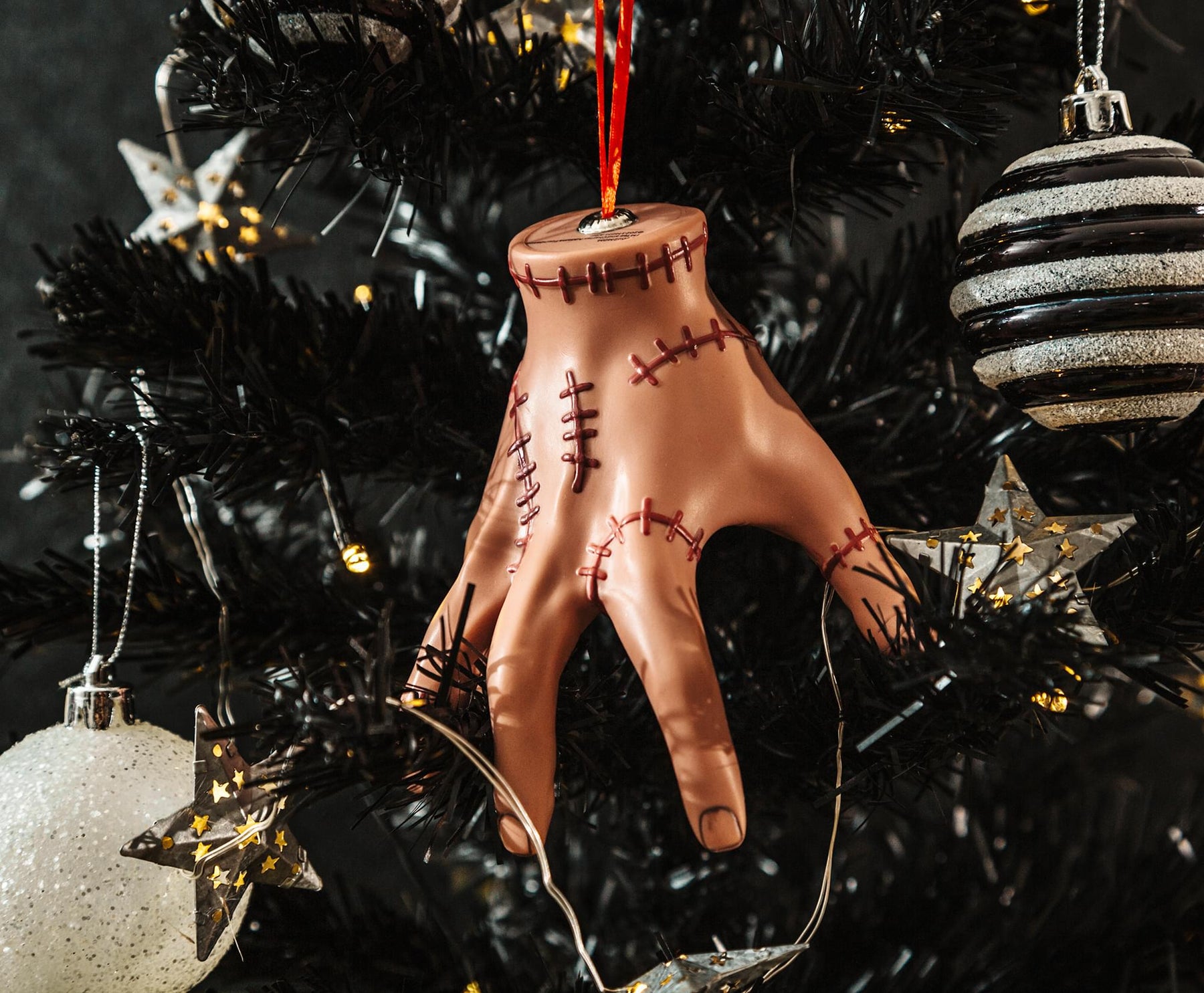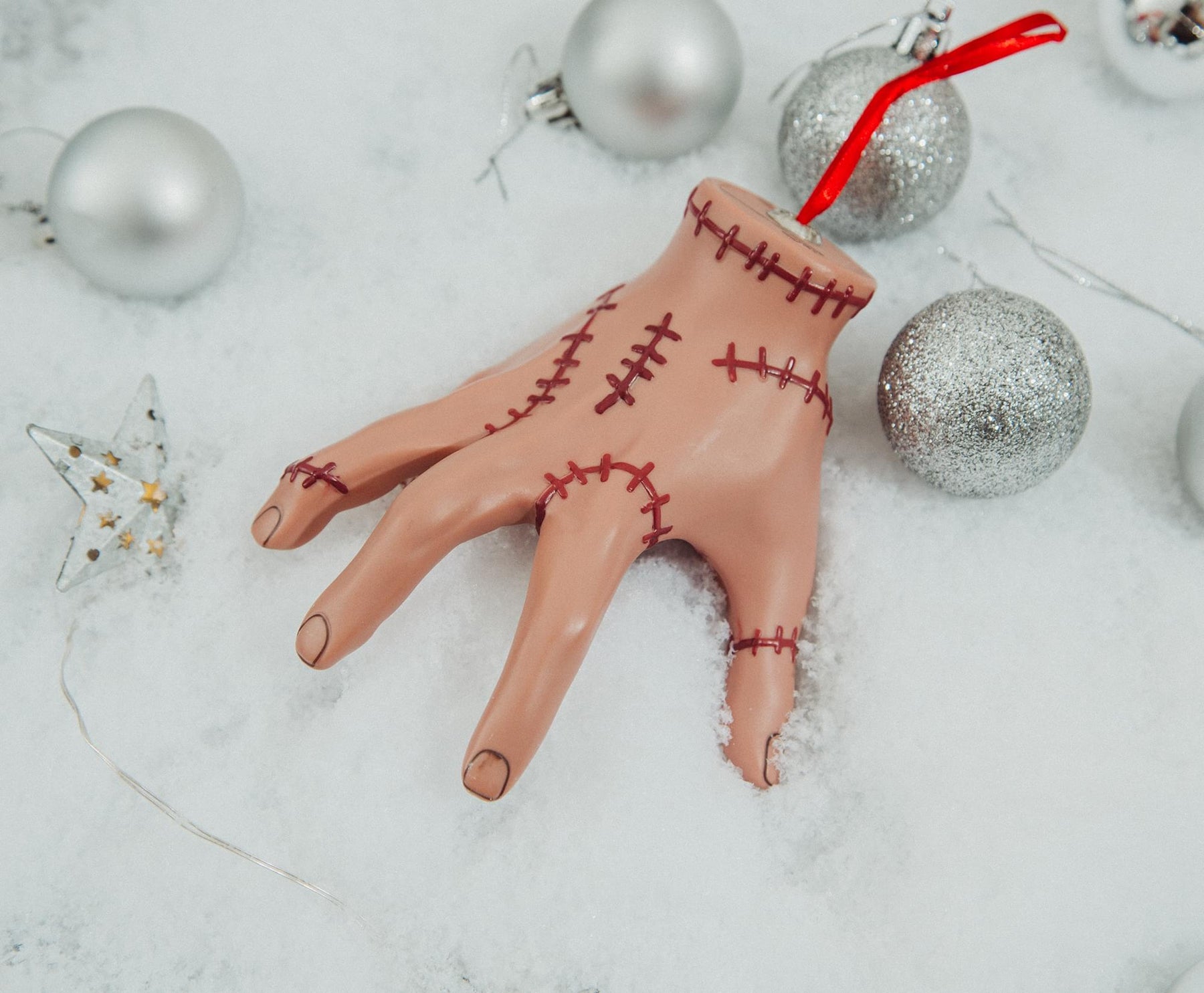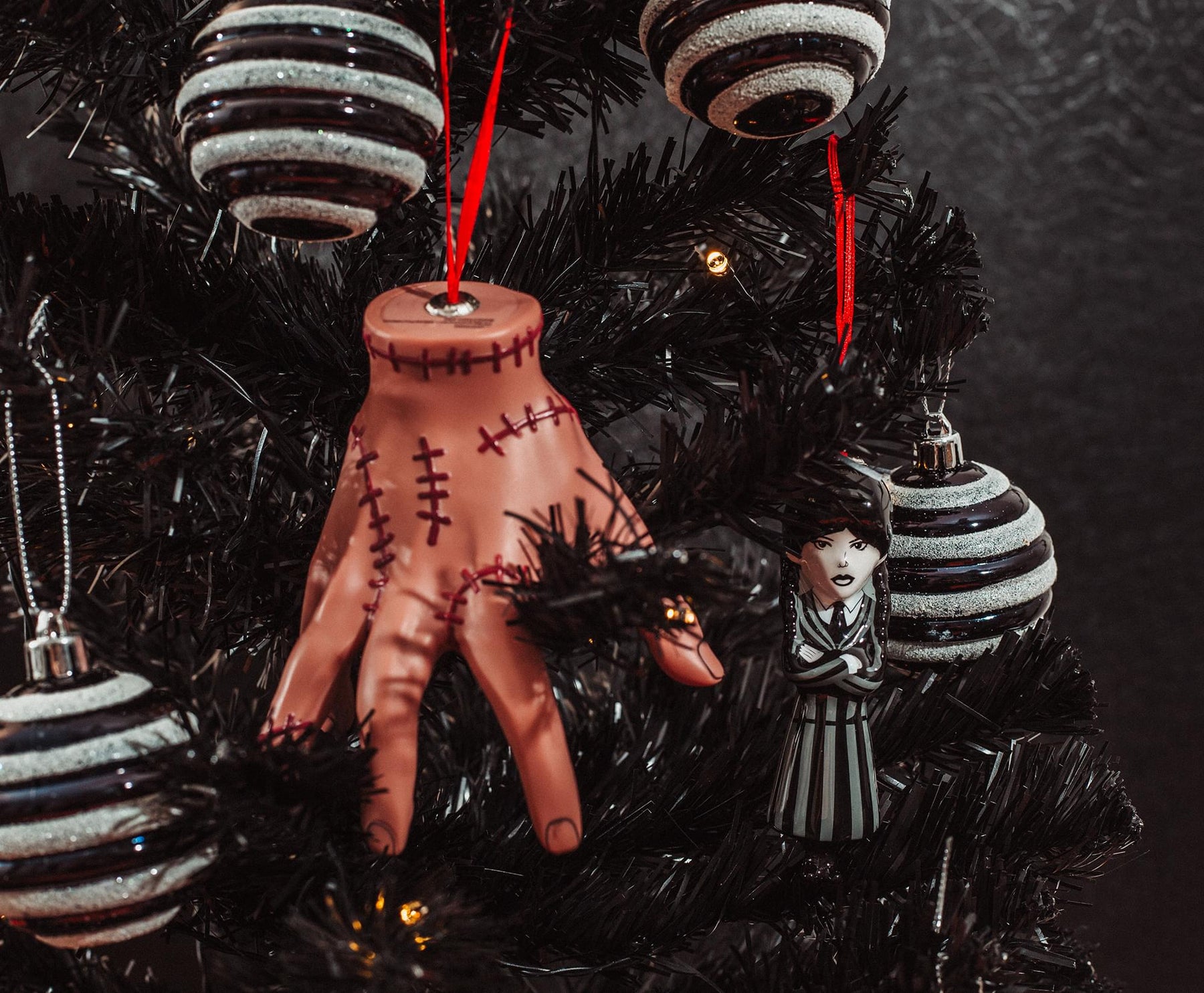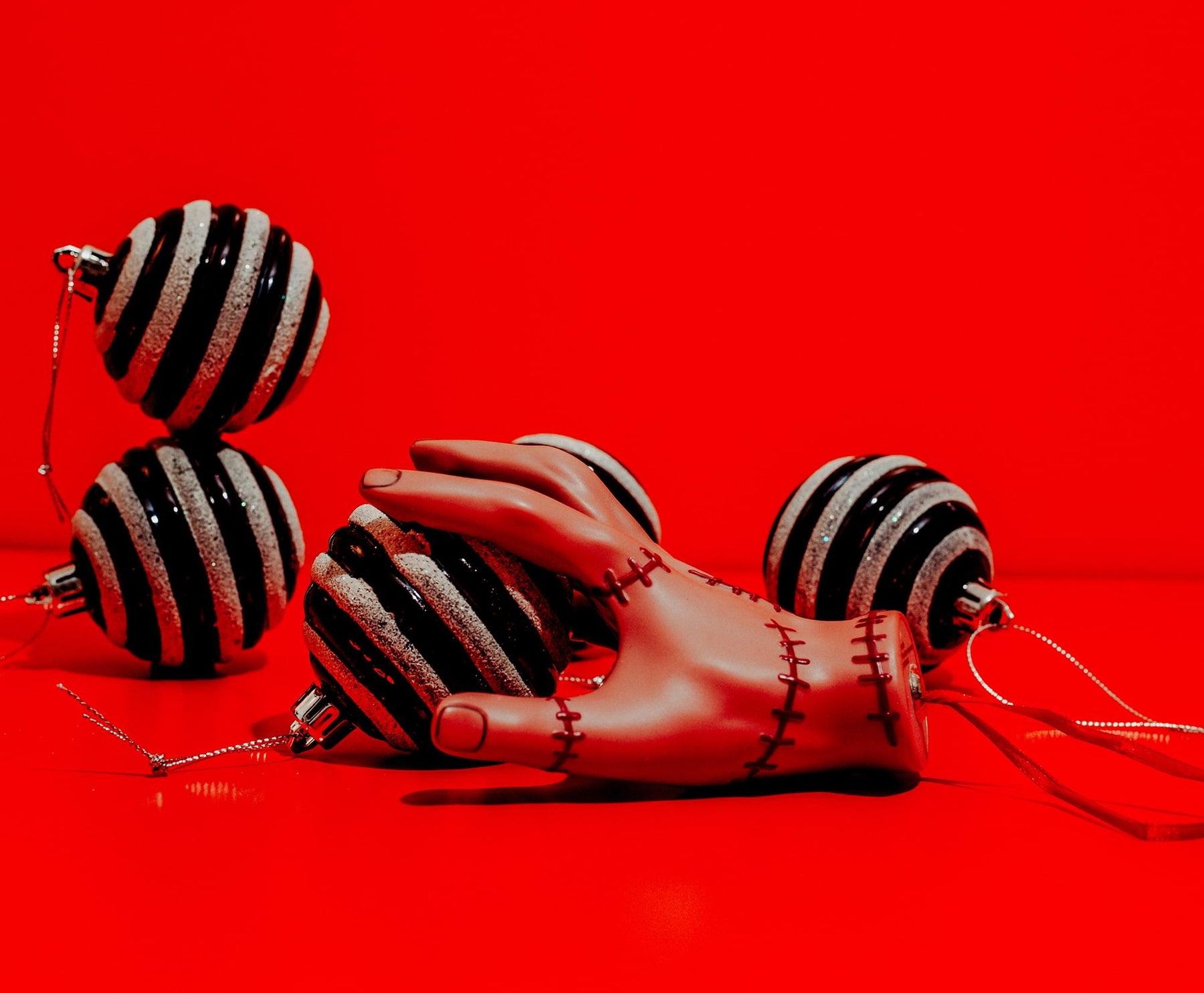 Addams Family Thing 4-Inch Shatterproof Decoupage Ornament
SUMMON A FESTIVE FRIEND: The most wonderful time of year just got a little spookier with this exclusive decoupage ornament inspired by an Addams Family favorite. Brings an amusingly dark twist to all your seasonal fun.
KOOKY AND SPOOKY STYLE: Get a helping hand while planning this year's festivities with Thing. In this remarkably detailed depiction, the Christmas ornament showcases the infamous hand adorned with finely detailed stitches.
PUT A TWIST ON HOLIDAY TRADITIONS: Embrace the darker side of the holidays with this ornament, measuring approximately 4 inches tall. Hang it on your Christmas tree using the attached red ribbon for some eerie enchantment.
QUALITY ISN'T DEAD: Created with shatter-resistant decoupage, this ornament is sure to bring years of joyful thills and chills. The lightweight yet sturdy design is suitable for hanging on your Christmas tree as a macabre display.
OFFICIAL ADDAMS FAMILY COLLECTIBLE: You're only two snaps away from bringing the Addams Family's delightful madness to your holiday festivities. Get into the spirit of the season with this officially licensed decoupage ornament featuring Thing.
EMBRACE THE PECULIARITIES OF THE HOLIDAYS
Tired of the same old boring ornaments cluttering your Christmas tree? Summon the eerie charm of Thing this holiday season with this exclusive decoupage ornament inspired by the Addams Family.
Your yuletide festivities are sure to be more interesting with a hint of the enigmatic to put a unique twist on your celebrations. Grasp a touch of darkness and mystery with Thing's hand, adorned with his characteristic stitches in this detailed rendition. You're sure to be the envy of all when hanging this spine-tingling oddity on your Christmas tree.
A SEASON OF UNCONVENTIONALITY
When you need an extra hand during the holidays, let this macabre masterpiece proudly stand out amidst twinkling lights and tinsel. Crafted from shatter-resistant decoupage, this holiday ornament seamlessly embodies the enigmatic essence of Thing in all his mystique. A nod to the peculiarities of the Addams Family that make Thing a timeless icon of the macabre.
Embrace the unexpected during your celebrations with this officially licensed ornament, taking inspiration from the eccentric world of the Addams Family.
Read All About It on Our Blog
Trending Geek