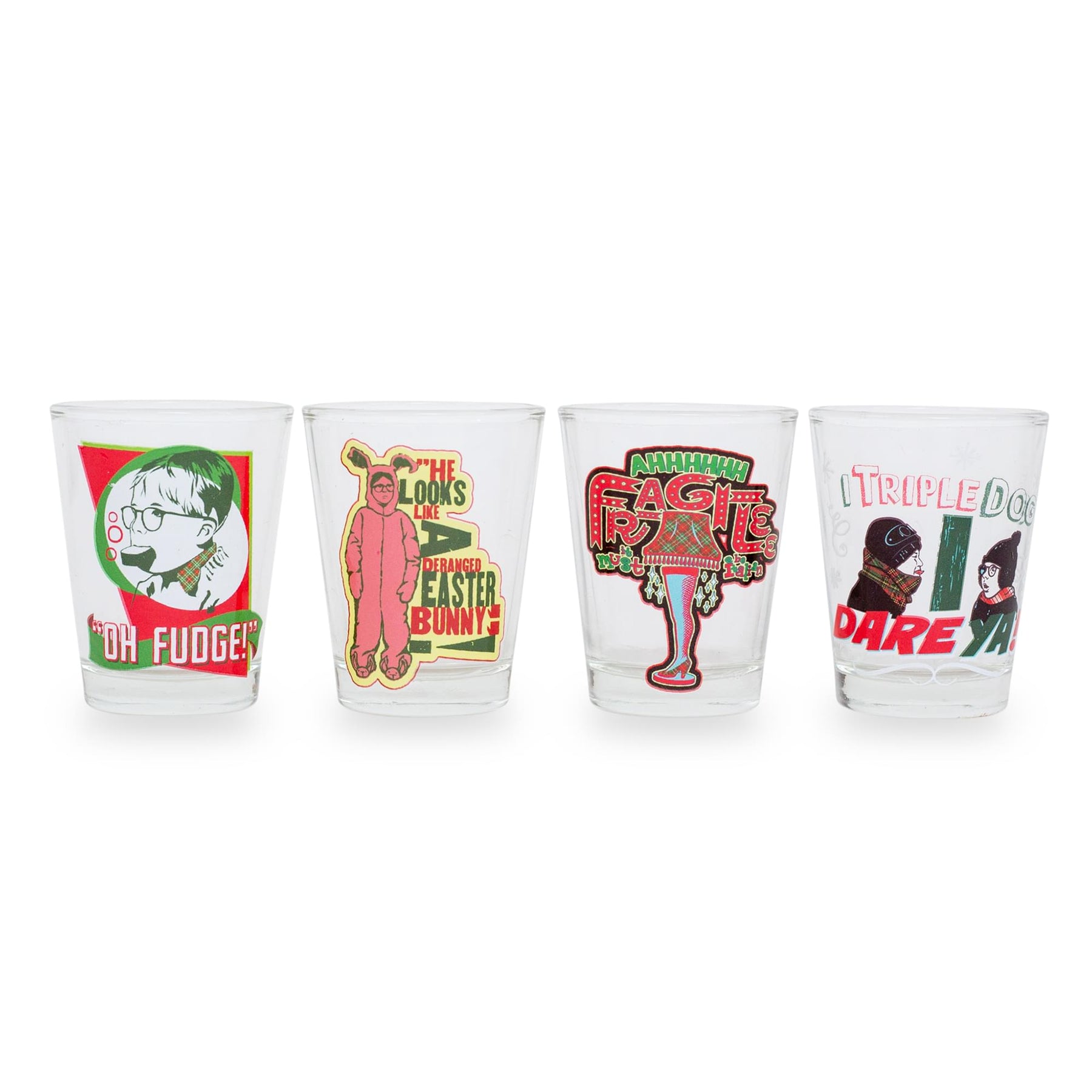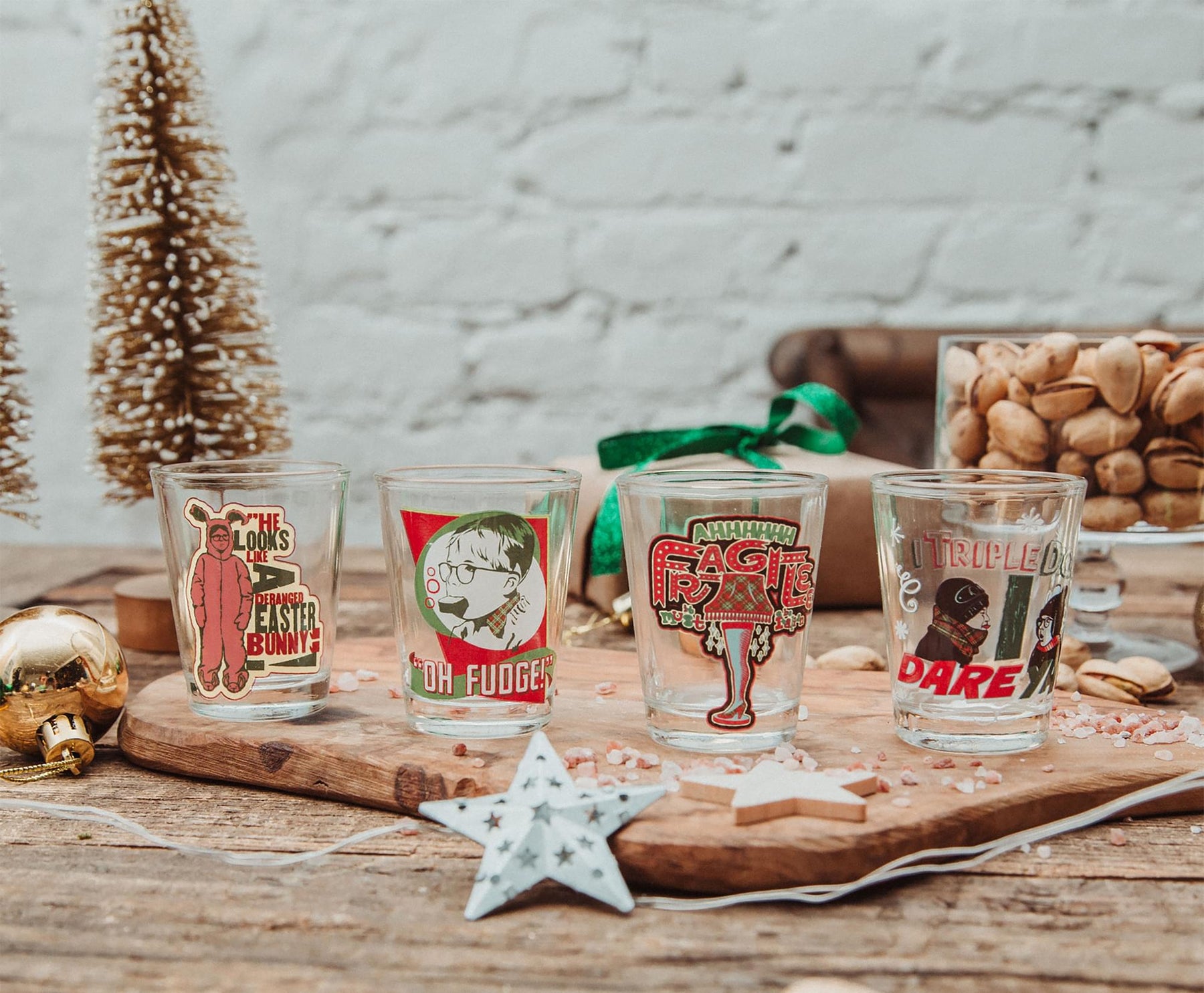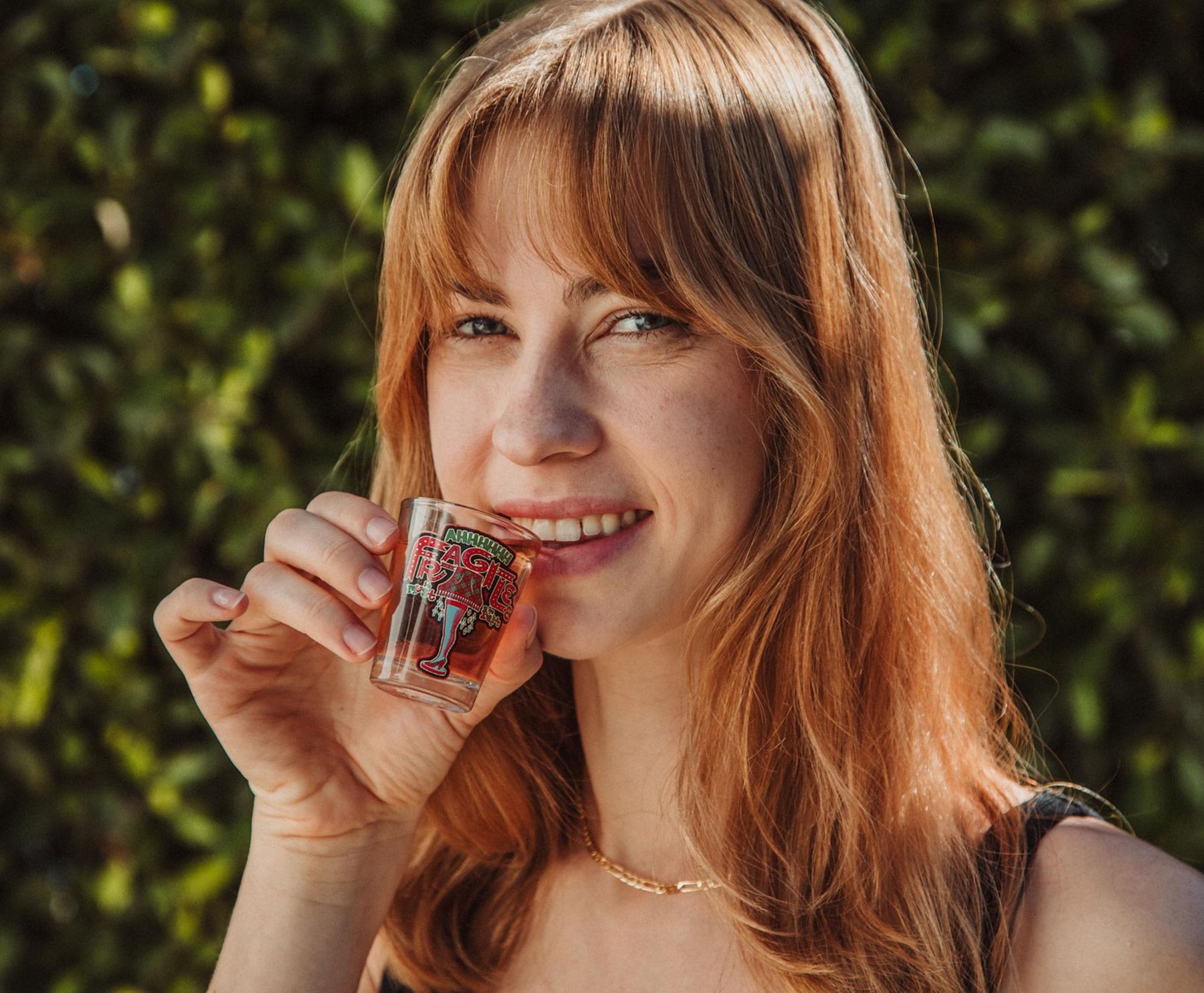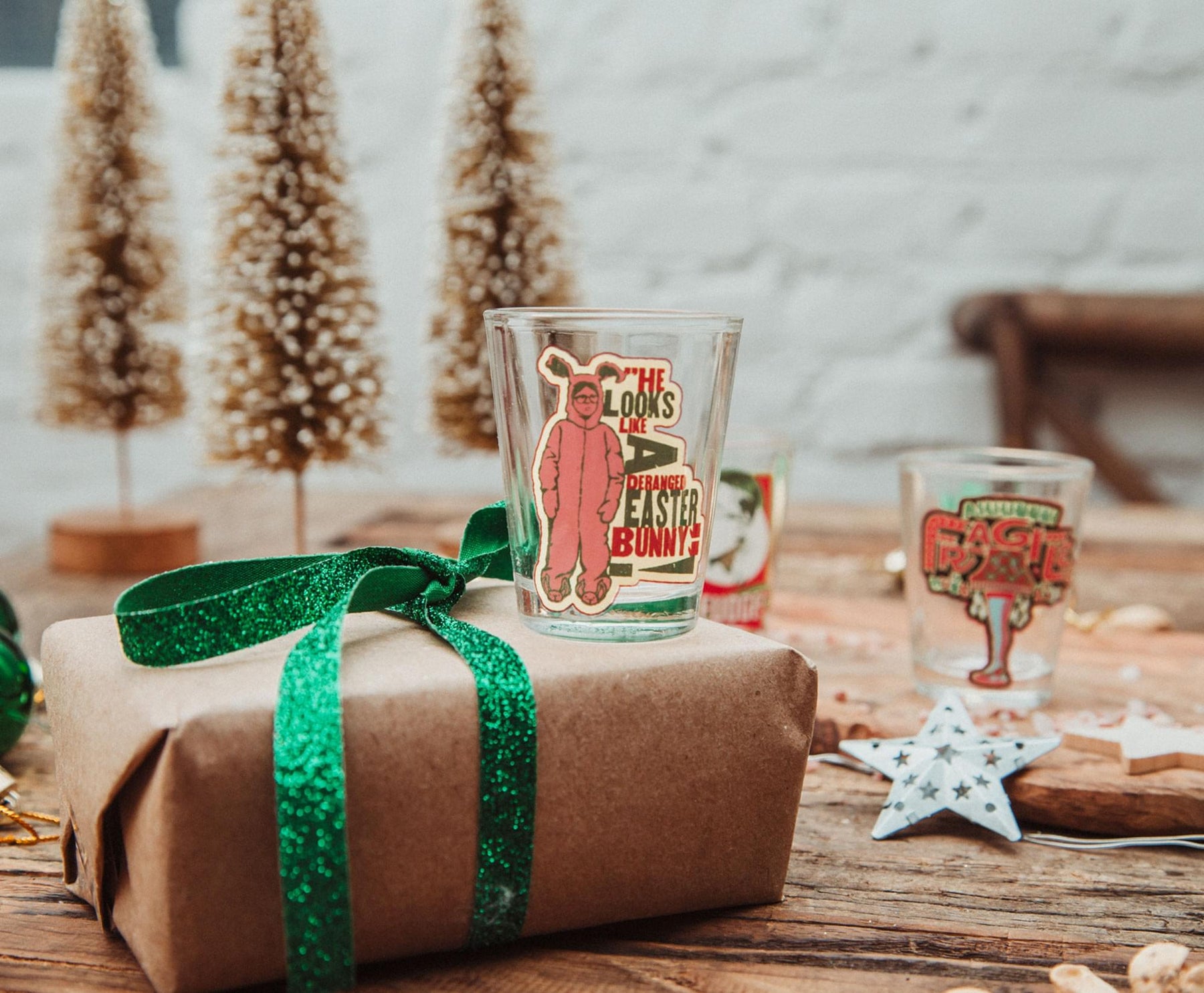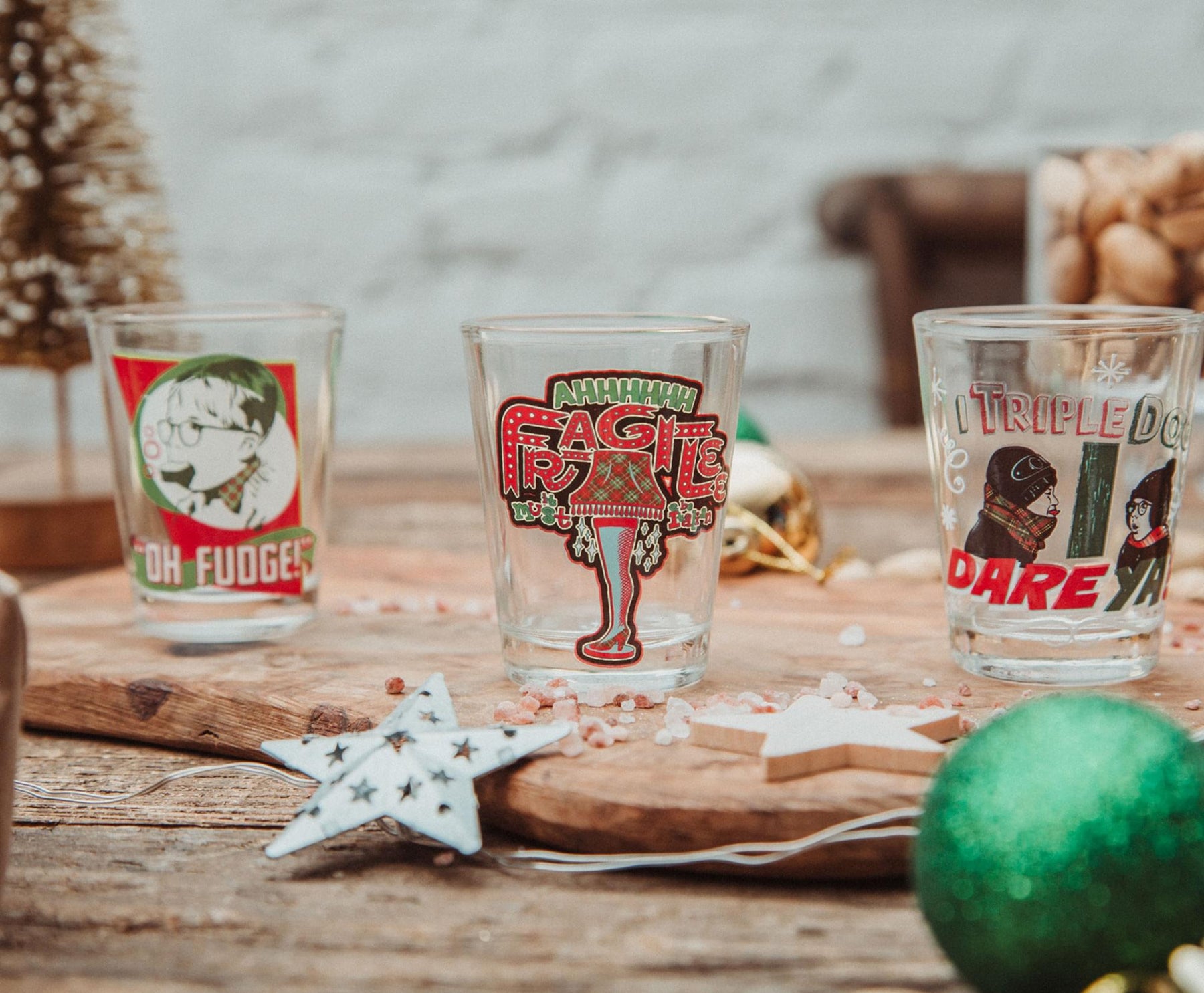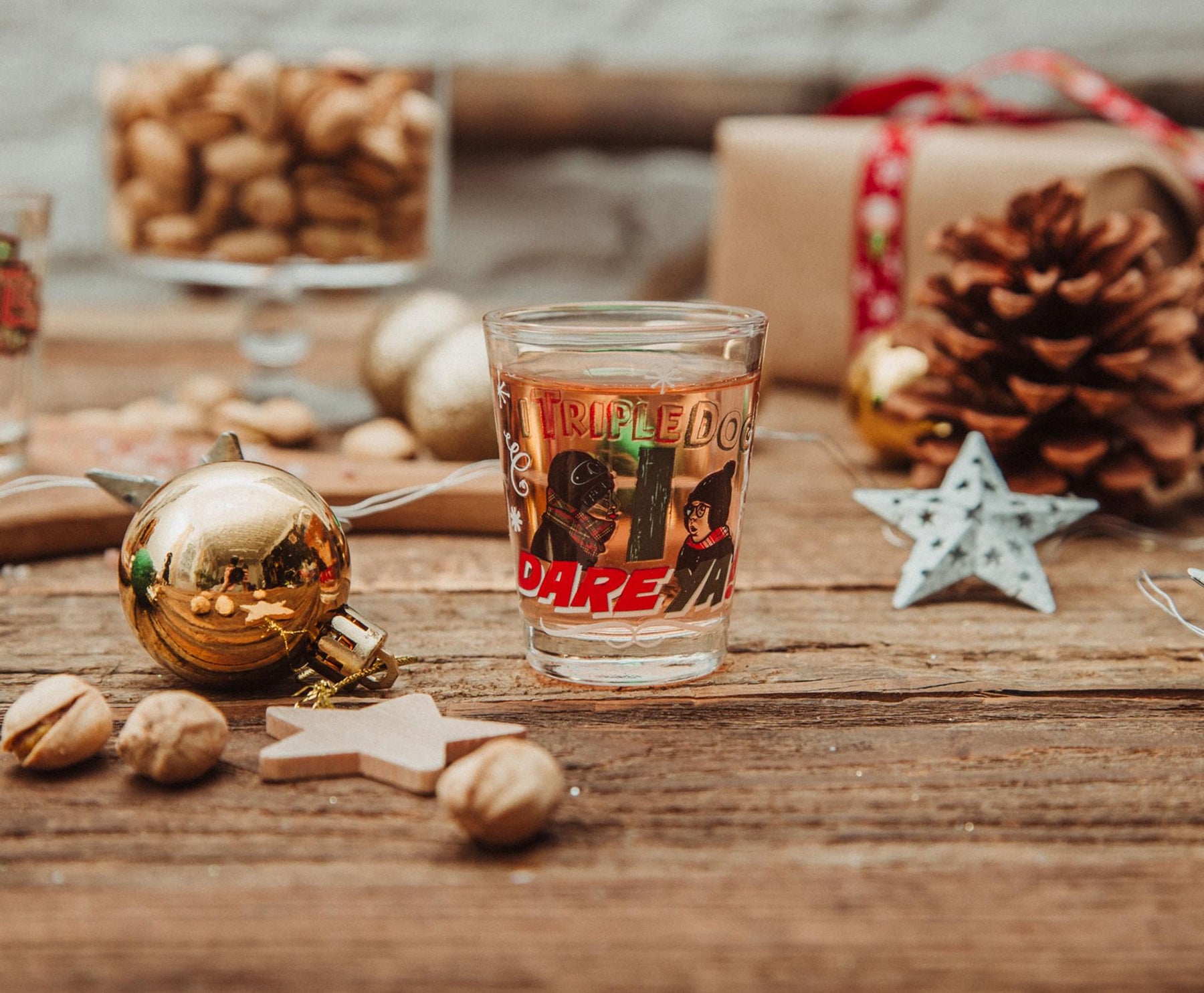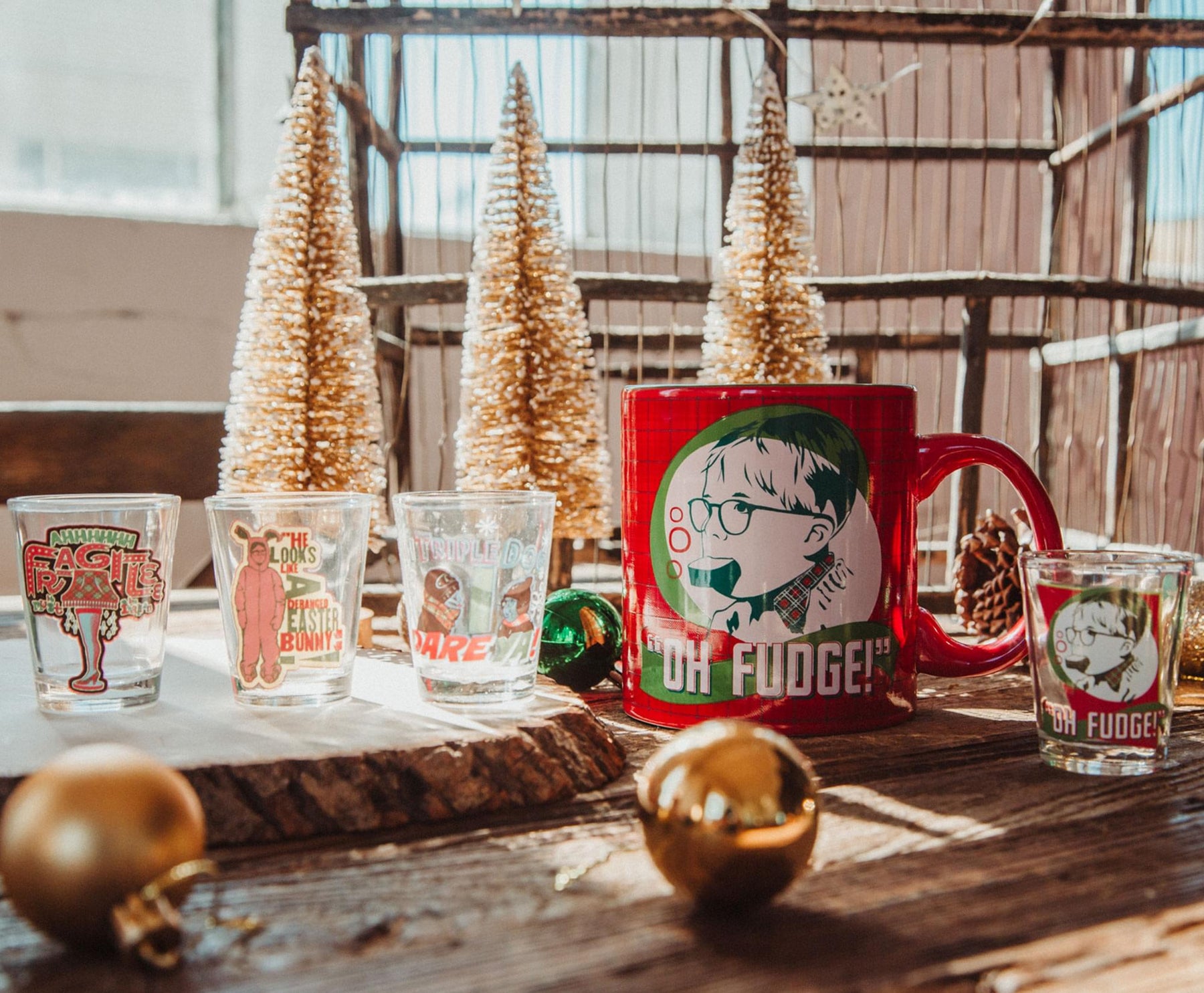 A Christmas Story Quotes 2-Ounce Mini Shot Glasses | Set of 4
I TRIPLE DOG DARE YA: Now you can give your holiday season an extra festive shot of nostalgia with these mini glasses inspired by A Christmas Story. You'll make this special time of year a little more rewarding with every sip.
OH FUDGE: Relive some of the most iconic moments from the holiday classic with this 4-piece shot glass set. Each cup features a memorable quote from the movie along with a stylized graphic art in bright holiday colors.
FRAGILE, MUST BE ITALIAN: Ring in the holidays with festive drinkware. Not only could these shot glasses make happy hour even happier, but they look great on display. Maybe in your front window, so the whole street can see them.
DERANGED EASTER BUNNY: Not as fra-gee-lay as they might look, these BPA-free glass cups can be enjoyed all year round. Wassailers not included. For the best care, hand-wash only. Not suitable for dishwasher or microwave.
OFFICIAL HOLIDAY COLLECTIBLE: Bring good tidings of great joy with these officially licensed mini shot glasses from A Christmas Story. When you need a little extra dose of holiday spirit, raise a cup of Christmas cheer.
PEACE. HARMONY. COMFORT AND JOY... MAYBE NEXT YEAR
Make that special time of year even more delightful with these exclusive mini shot glasses from A Christmas Story. Sure, family holidays can sometimes get a little out of hand, but the memories you'll make will last a lifetime with this exquisite glassware set inspired by the holiday classic.
SOMETIMES CHRISTMAS IS ABOUT GETTING WHAT YOU REALLY WANT
There's nothing fra-gee-lay about these BPA-free shot glasses that are designed to keep your toddies that much hotter and your eggnog that much noggier. Relive your favorite moments from the holiday classic again and again with every festive sip.
We can't think of anything quite as special as this officially licensed drinkware inspired by 1983's A Christmas Story.
CARE INSTRUCTIONS
Hand-wash only
Not dishwasher safe
Not microwave safe