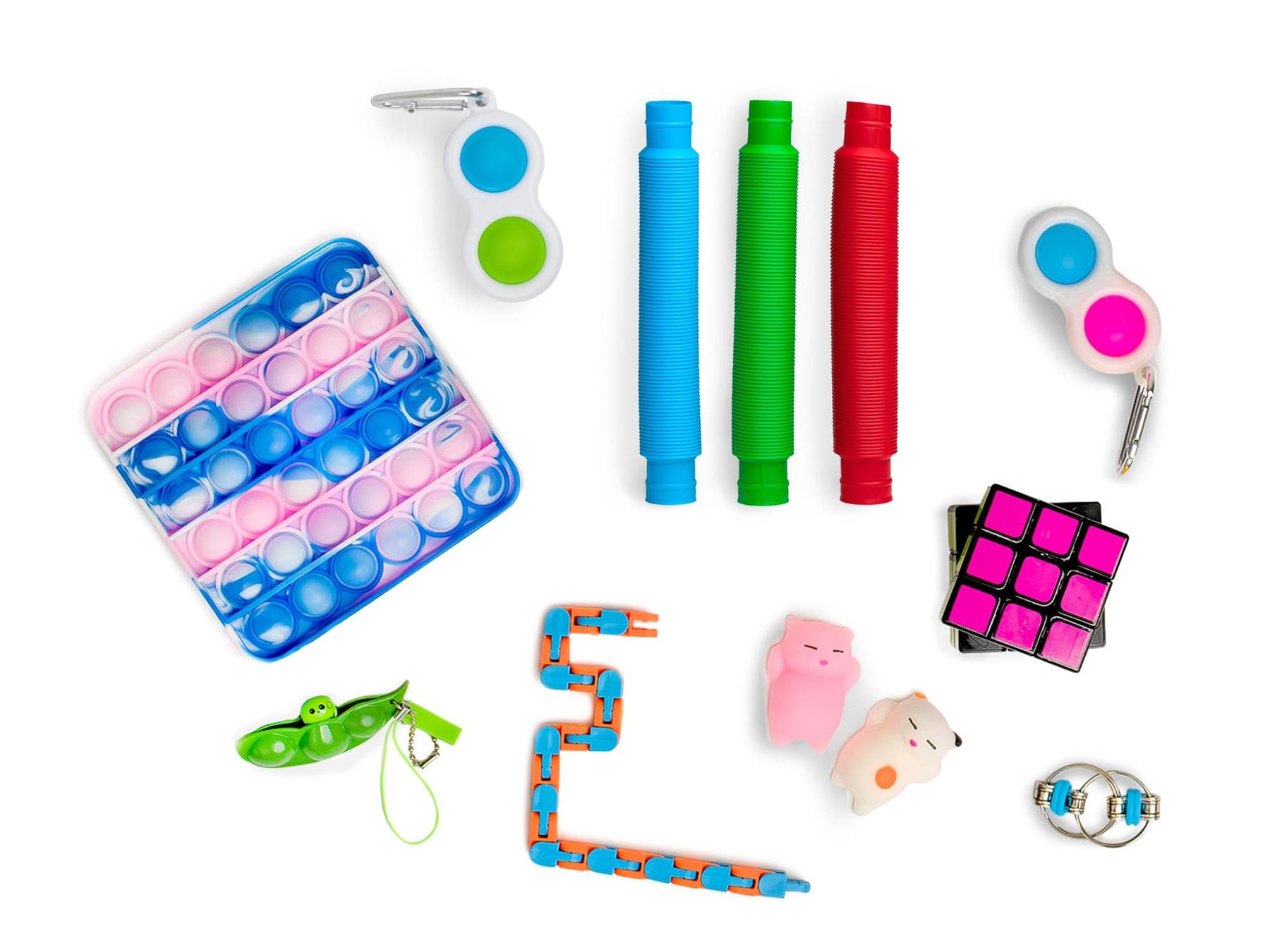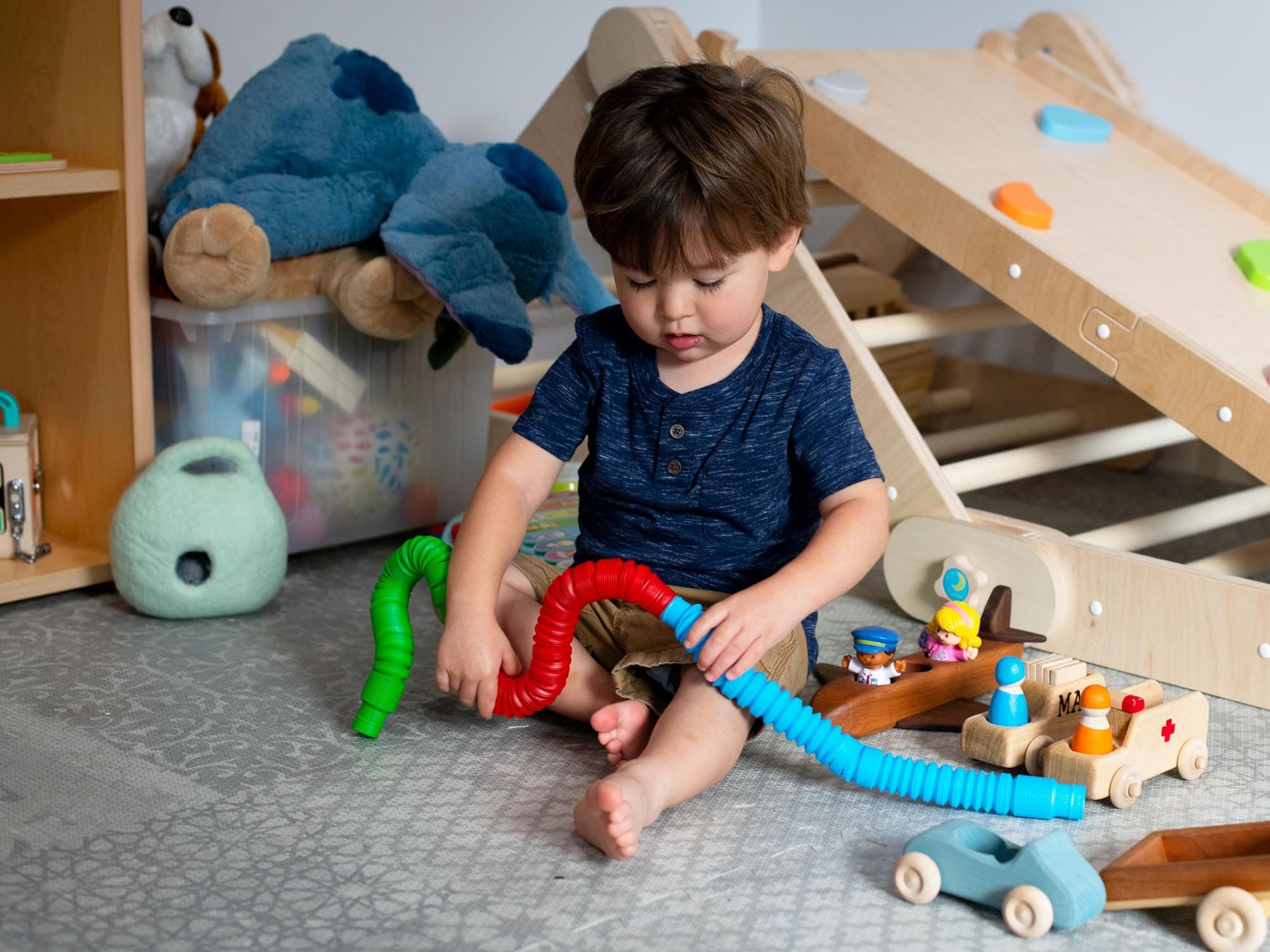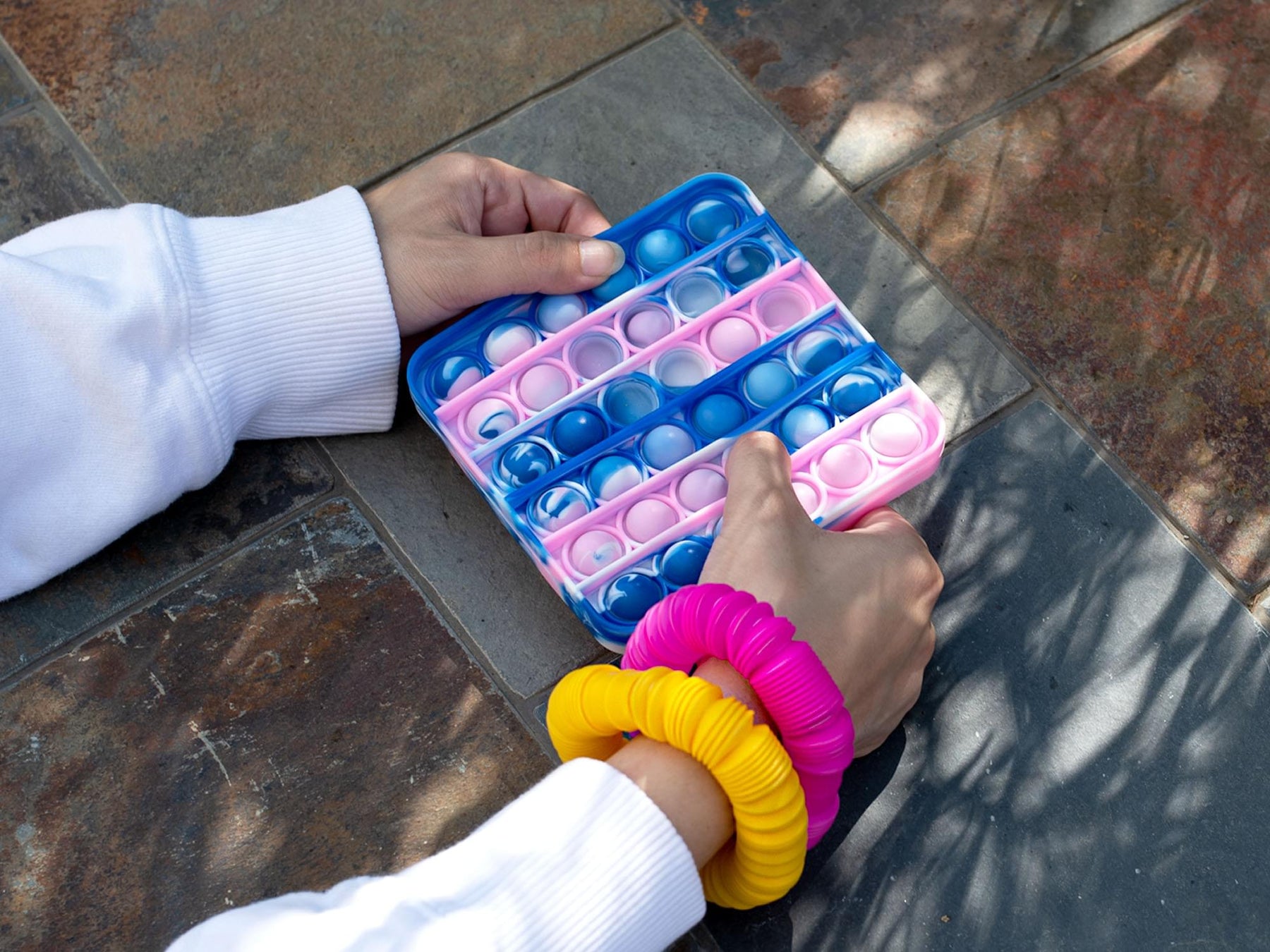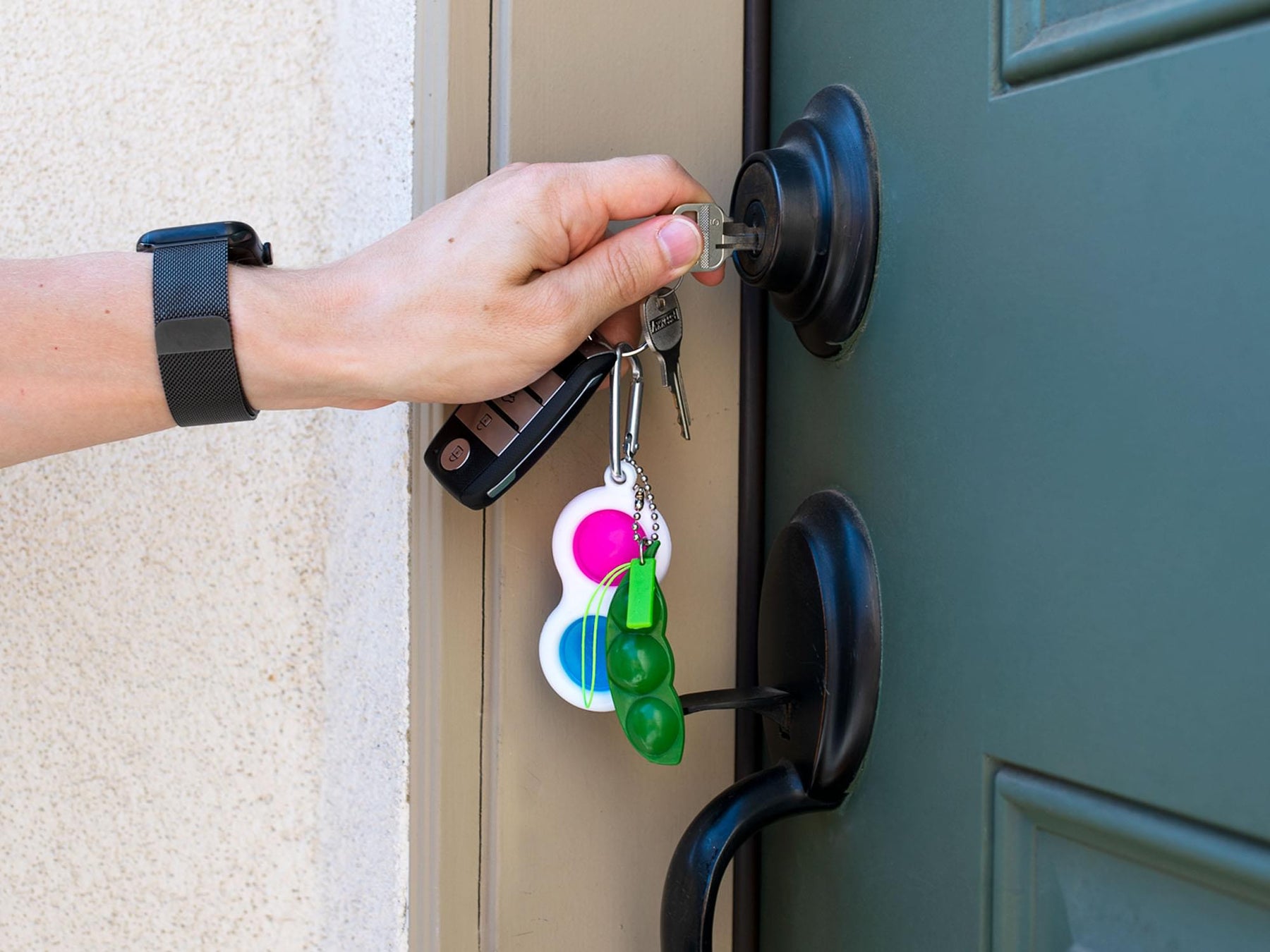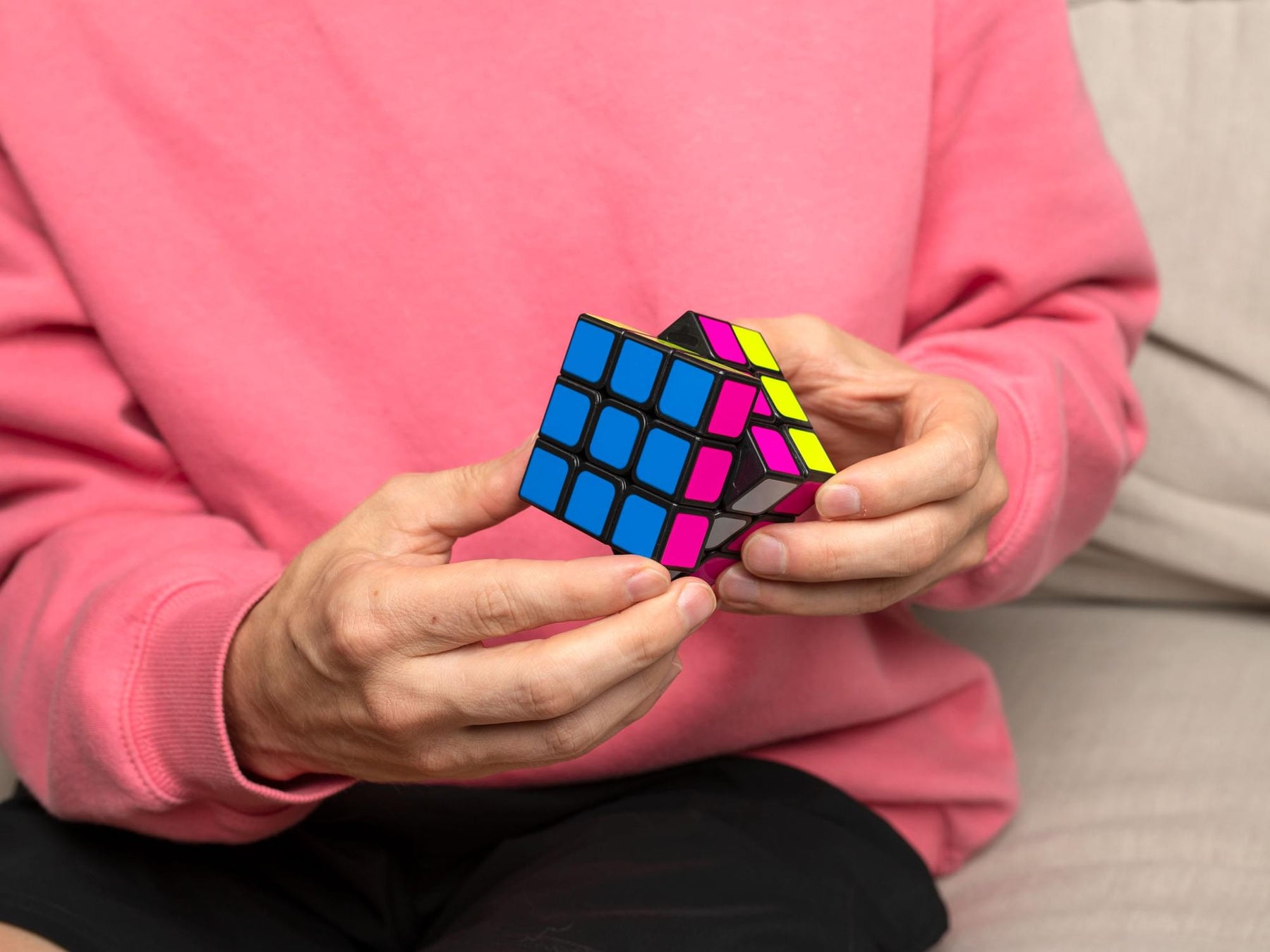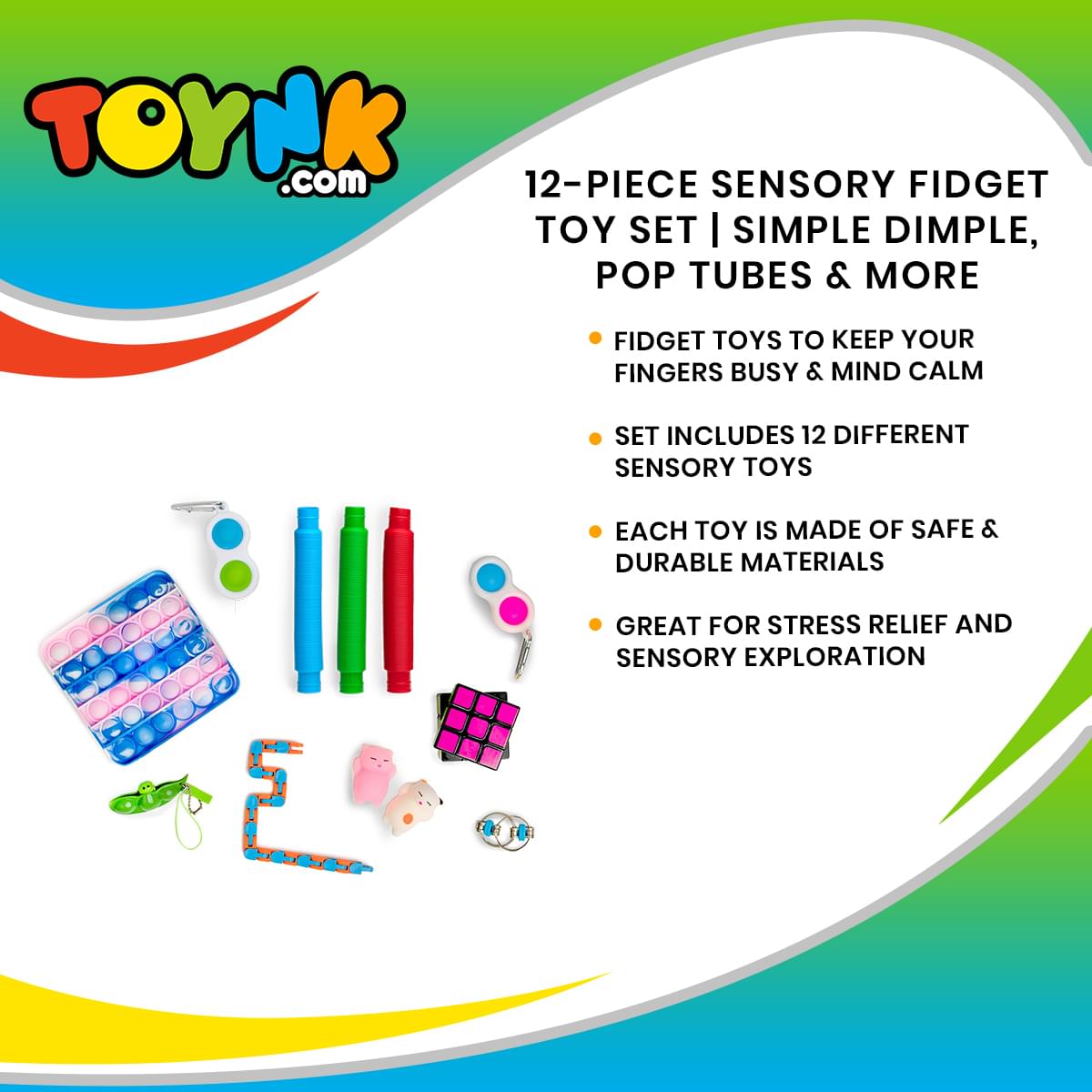 12-Piece Sensory Fidget Toy Set | Simple Dimple, Pop Tubes & More
Fidget Toy Pack: Keep your fingers busy and your mind calm with this multi-pack of fidget toys for kids and adults. Enjoy a versatile selection of 12 different fidget toys that will engage your senses.
Erase Stress & Anxiety: These entertaining sensory toys are specially designed to stimulate the senses through play. Great for stress relief, calming nerves, managing anxiety, and sensory exploration.
What's Included: The complete fidget toy set comes with the Bubble Popping Game, 3x Pop Tube, Wacky Track, Puzzle Cube, Chain Links, 2x Mochi, Pea Pod, and 2x Push Pop Toy 2-Button Keychain
Safe & Durable Construction: All of the fidget toys feature high-quality designs that are safe for handheld play and games. Each sensory toy is made from sturdy materials to provide long-lasting play.
Fun For All Ages: Make playtime even better with these fun sensory toys. Perfect for Christmas stocking stuffers, birthday presents, or as classroom prizes. There's something for everyone in this fidget toys bulk pack.
FUN PLAYTIME FOR FIDGETY FINGERS
Squeeze it, stretch it, pop it! They're the toys everyone is playing with, and this 12-piece Fidget Toy Pack has it all. These calming sensory toys are small enough to play with one hand and can be taken everywhere, including at home or on the go.
ENTERTAINING SENSORY TOYS WITH EDUCATIONAL BENEFITS
These sensory toys are great for party favors, special education classrooms, therapy, calm down corner, school prizes, or star chart incentives. Each fidget toy is made from safe and durable materials to ensure safe play for kids and adults.
FIDGET HAND TOYS COMBINE FUN AND FUNCTION
This entertaining collection contains a wide selection of fidget toys for everyone to enjoy, from Stress Ball relievers to Push Pop toys and more. Endless fun awaits with this 12-piece Fidget Toy Pack.
WHAT'S INCLUDED?
Bubble Popping Game
3x Pop Tubes
Wacky Track
Puzzle Cube
Chain Links
2x Mochi
Pea Pod
2x Push Pop Toy 2-Button Keychain
Read All About It on Our Blog
Trending Geek