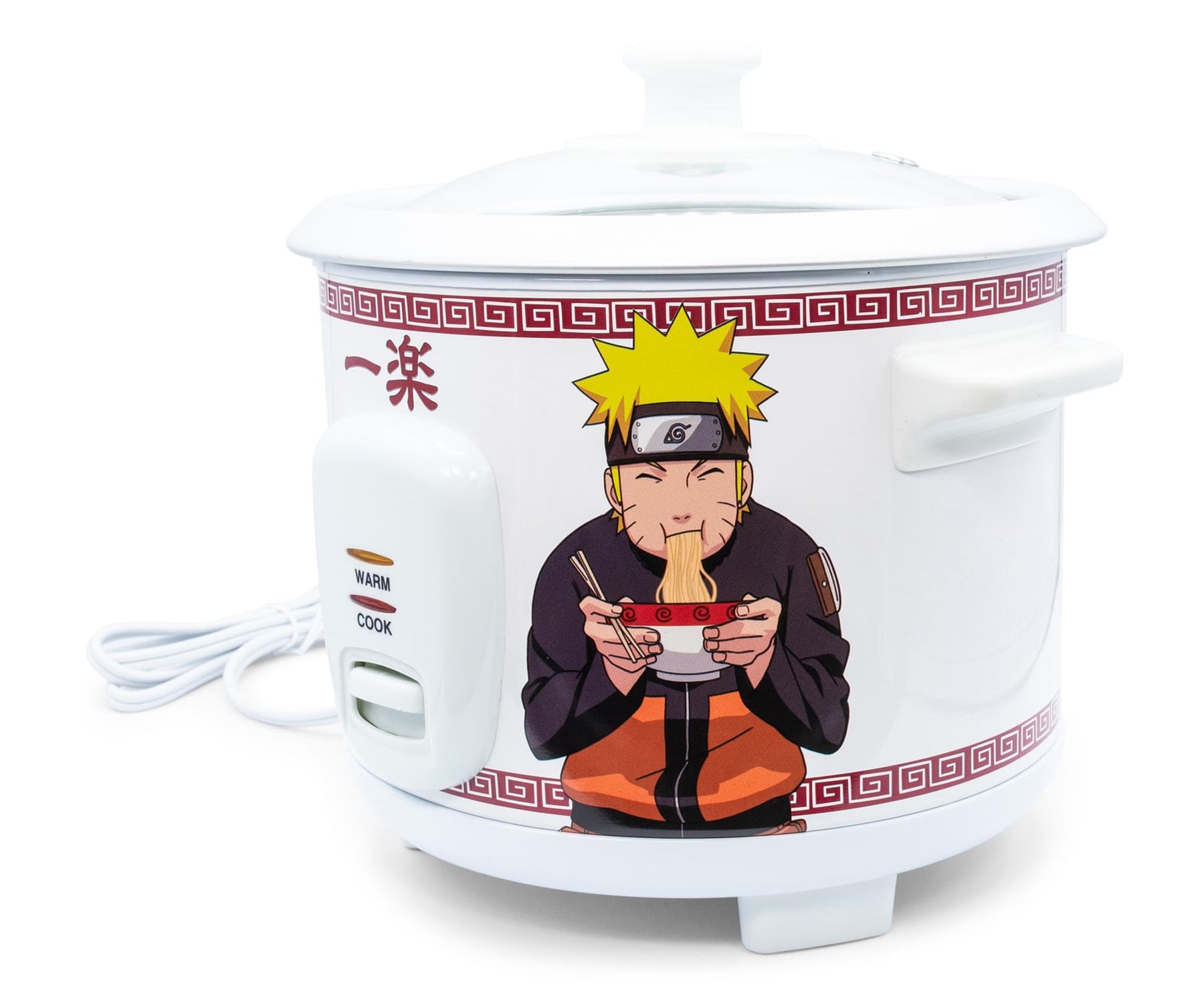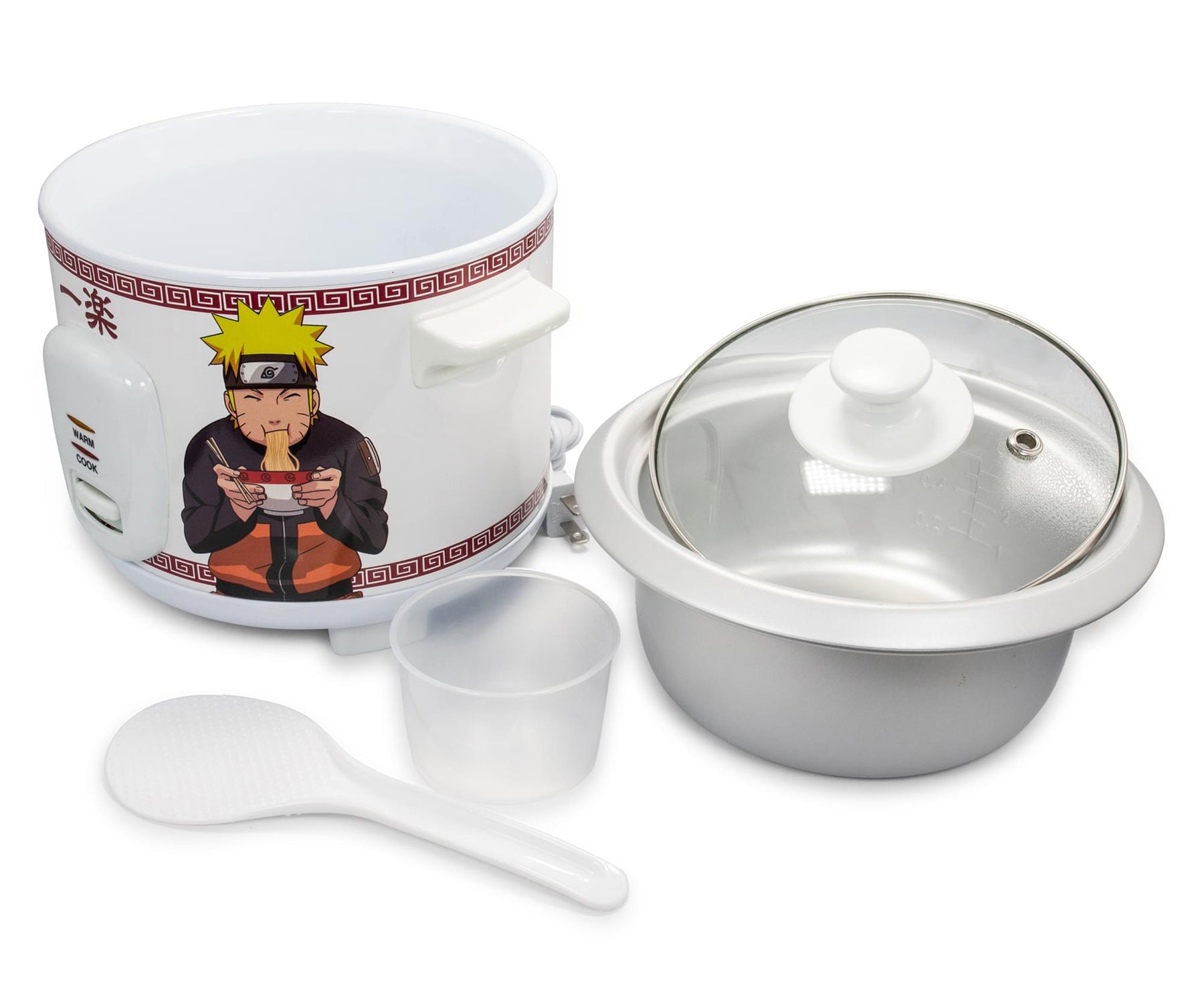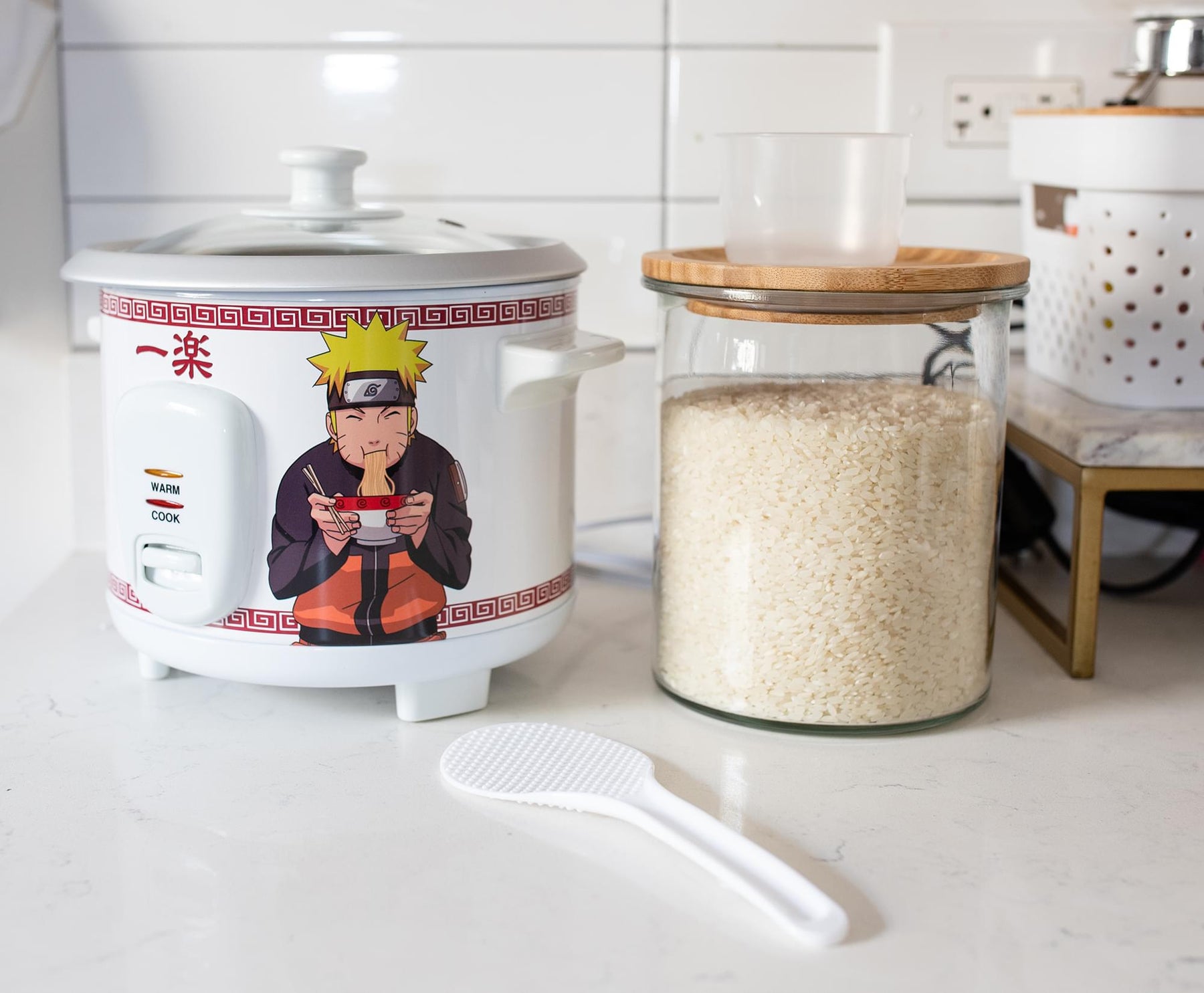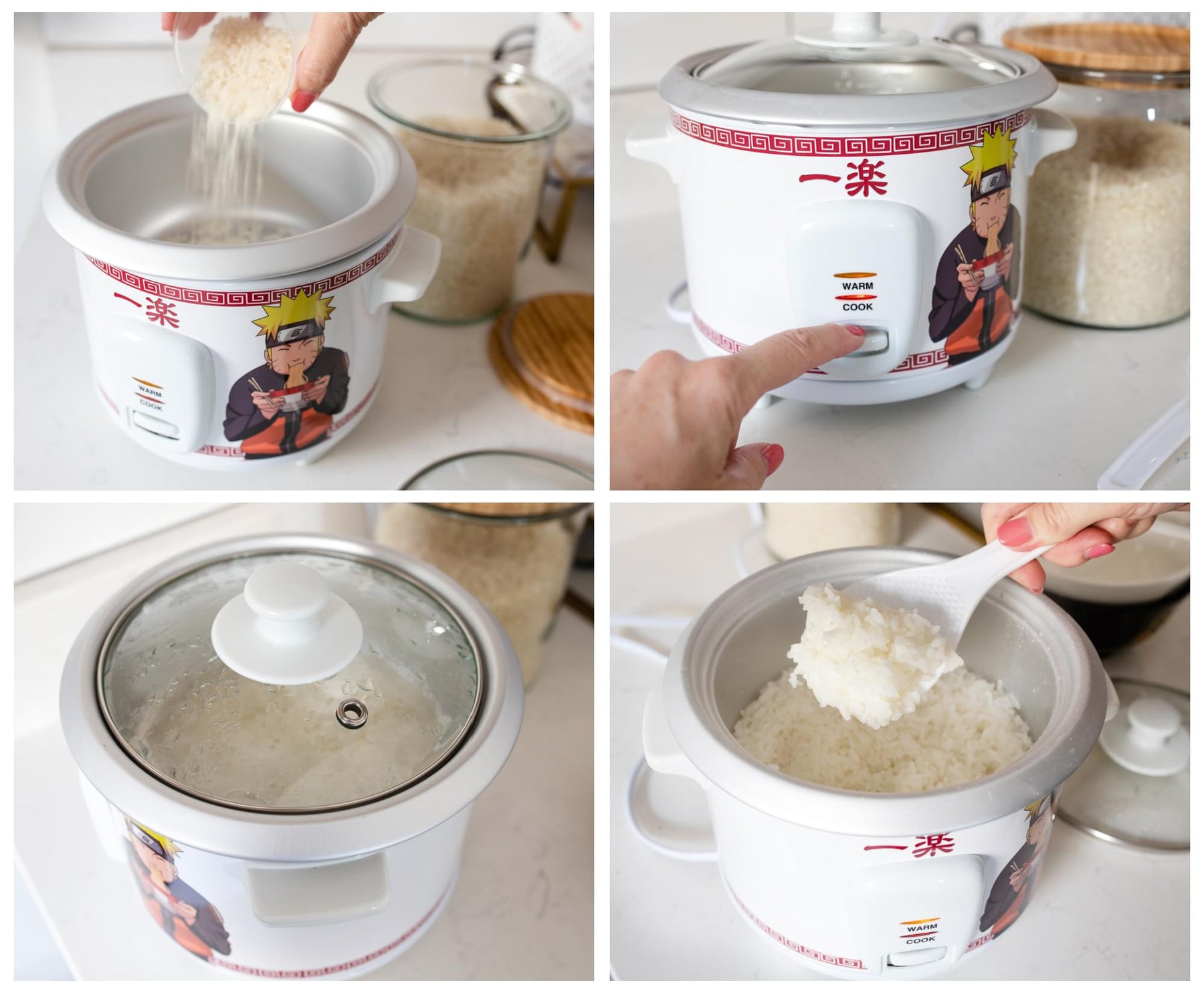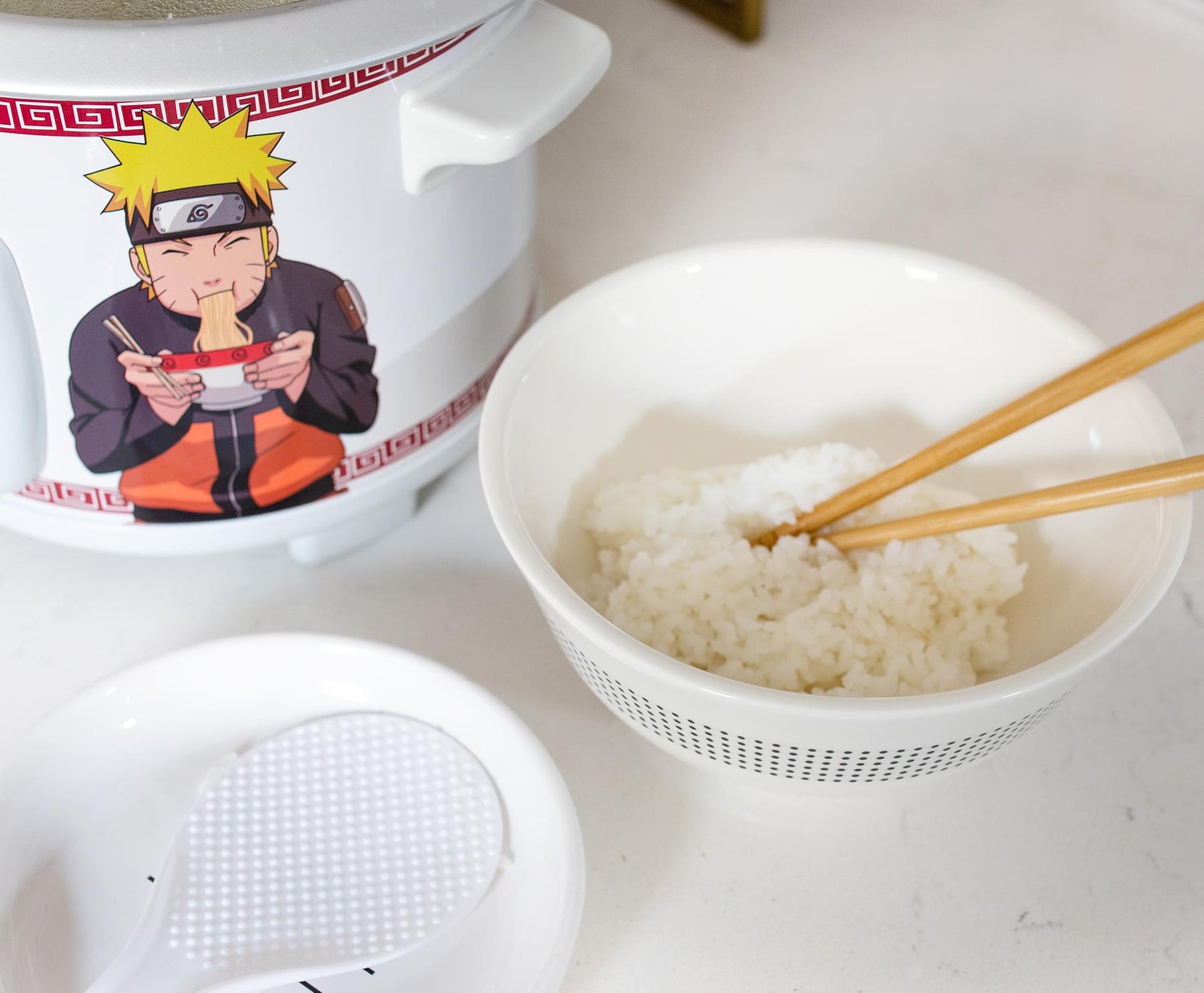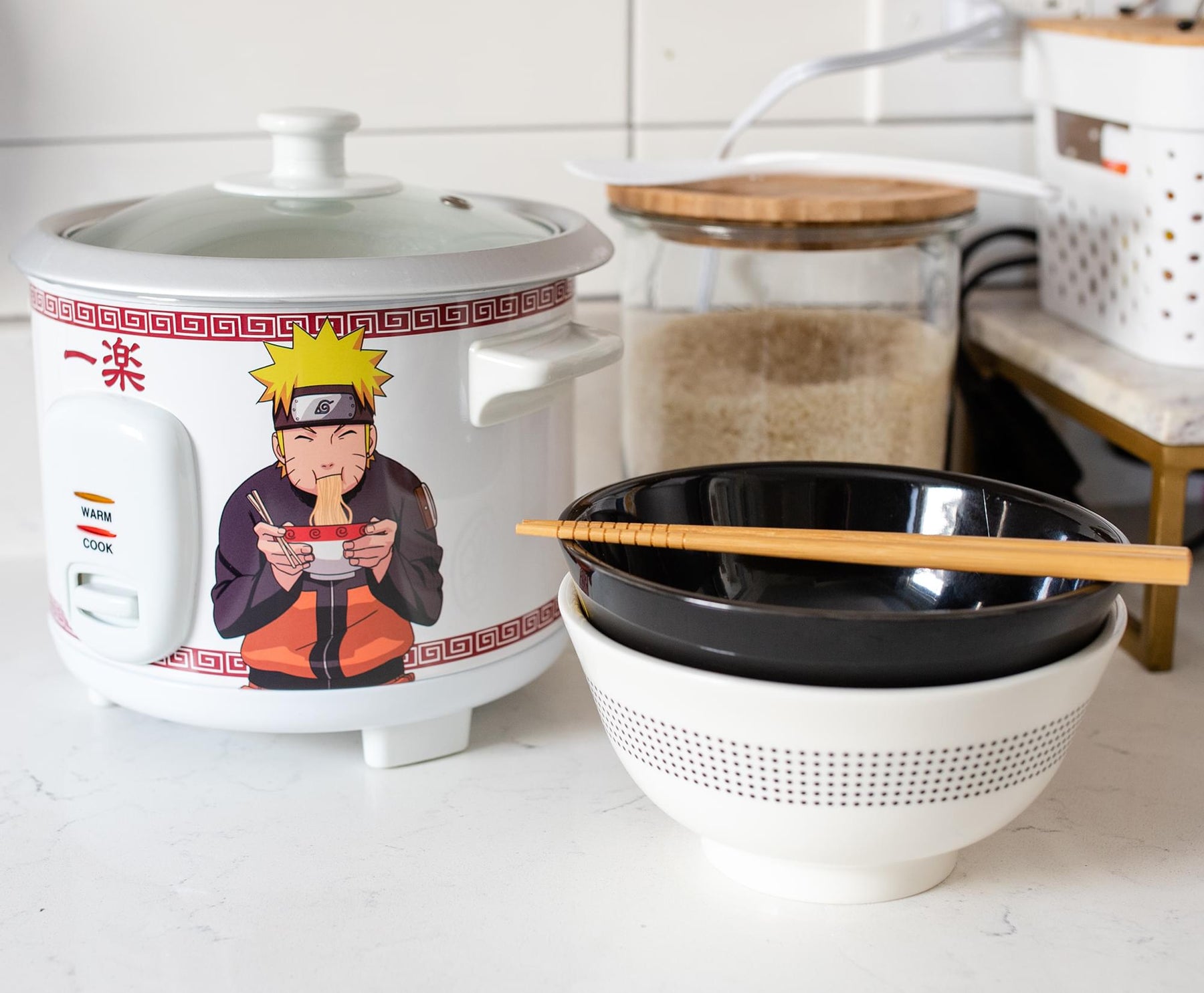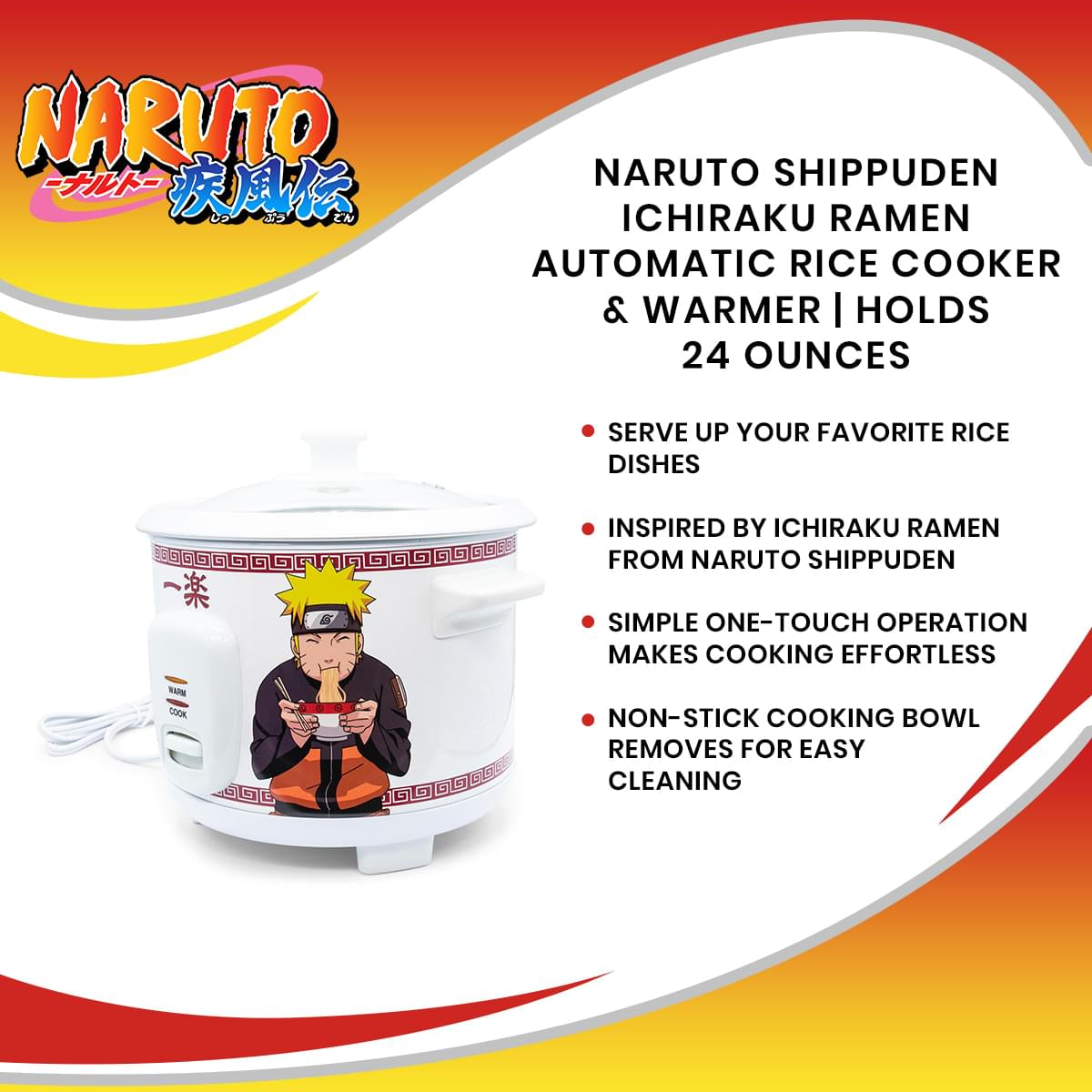 Naruto Shippuden Ichiraku Ramen Automatic Rice Cooker & Warmer | Holds 24 Ounces
Share A Meal With A Ninja: Serve up your favorite rice dishes for the village in this rice cooker. Makes your time in the kitchen efficient and convenient, so you can spend more time enjoying your meals.
Suitable For Any Shinobi: Rice cooker features everyone's favorite ninja Naruto Uzumaki dining on a bowl of Ichiraku Ramen noodles. The decorative red trimming is reminiscent of traditional Japanese patterns.
Easy One-Touch Operation: Simply add rice and water, then turn on the slow cooker for perfect, fluffy rice in no time. Features a convenient warm mode setting to keep rice at the proper serving temperature.
Ninja-Powered Features: Rice cooker provides superior quality and practicality. The BPA-free, non-stick cooking bowl removes for easy cleaning. Keep an eye on your food with the see-through glass lid.
Made For Anime Fans: Whether you're cooking an unreasonable amount of food or you just really like Naruto Shippuden, this rice cooker is a handy appliance to have around. Choice kitchenware for any shinobi.
THE FLAVORS OF ICHIRAKU RAMEN
Enjoy a savory meal straight from Konoha with this Naruto Shippuden Rice Cooker. Features a wrap-around design that will give you a taste of Ichiraku Ramen. This automatic cooker will have a delicious rice meal ready for you in the evening after a long day of performing your ninja duties. After all, it's important for ninjas to maintain their strength while mastering their chakra nature.
HOME & KITCHEN ESSENTIALS FOR SHINOBI
You will be cranking out dishes in no time with the 24-ounce rice cooker's easy one-touch operation. All you need to do is just add the rice and water and turn it on. It really is that easy! (Shinobi expertise not required.) The warm setting function allows you to maintain heat and keep food at an ideal temperature until you're ready to chow down.
If you enjoy a delicious feast like a certain ninja, then this officially licensed Naruto Shippuden Ichiraku Ramen Rice Cooker is just the thing for you.